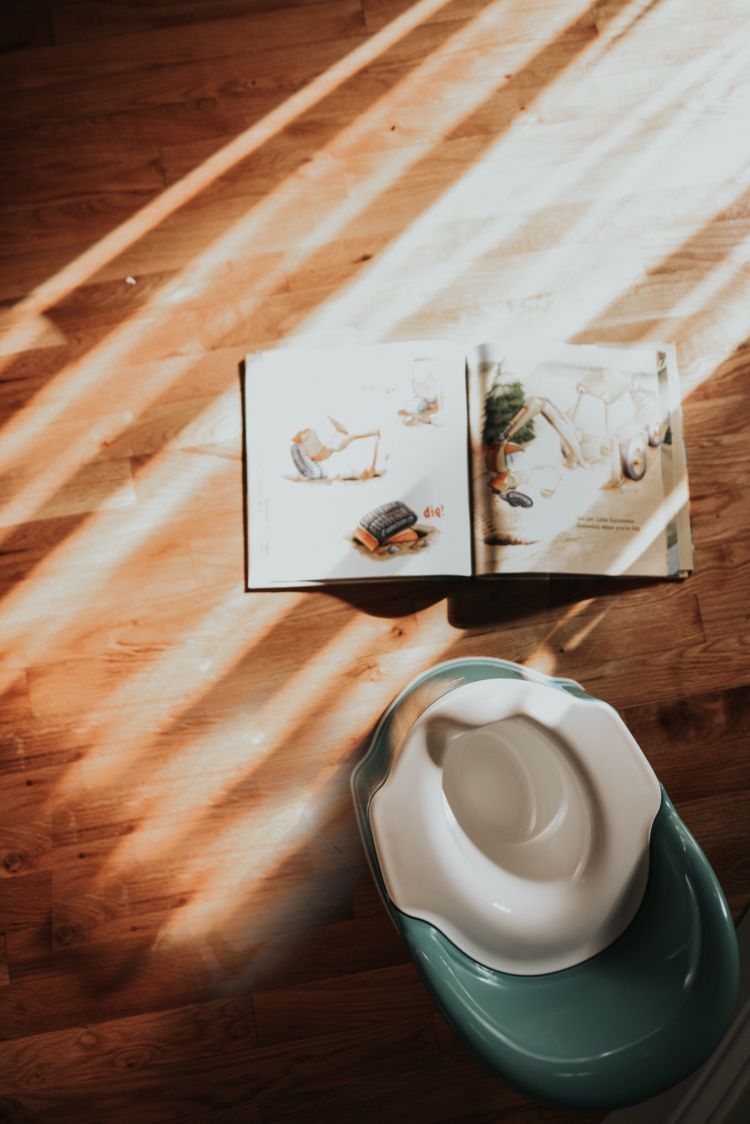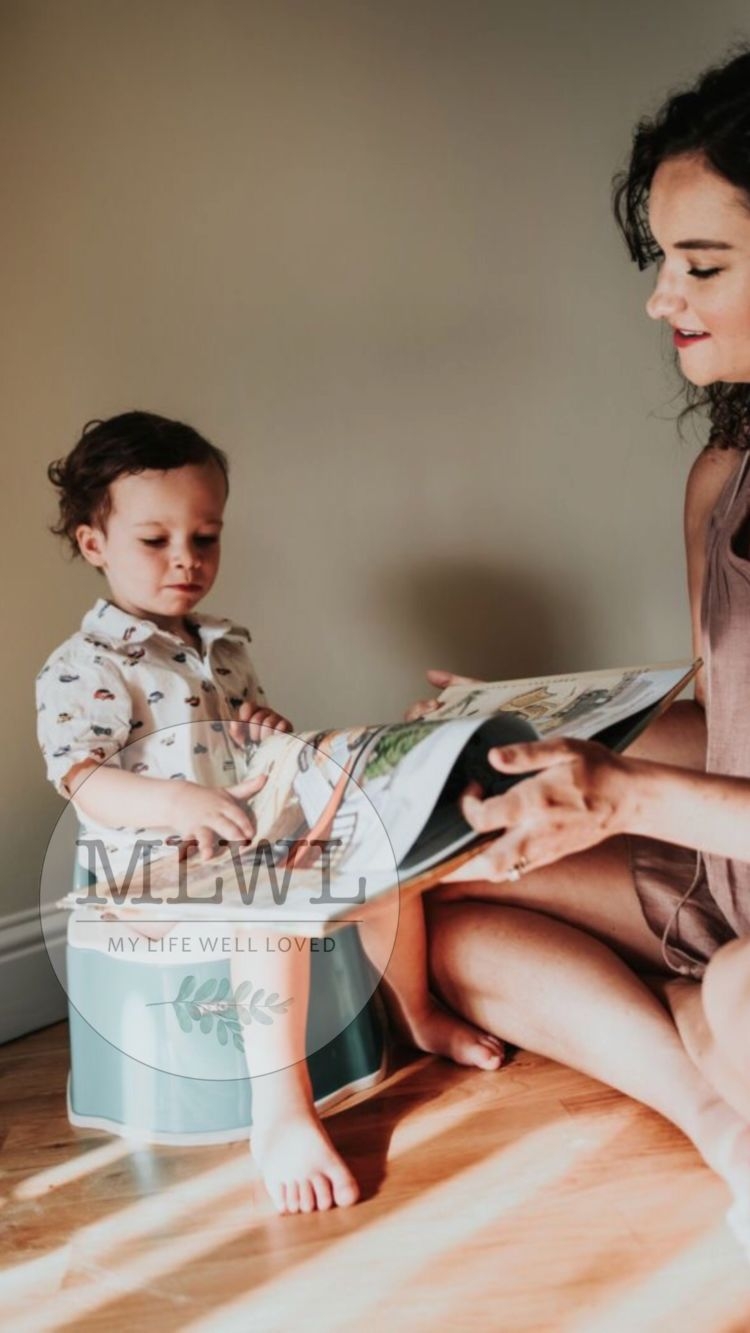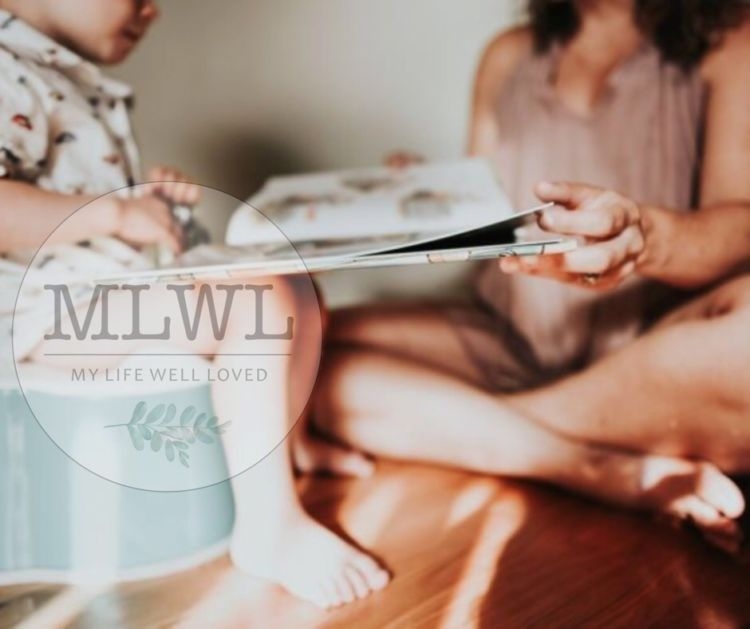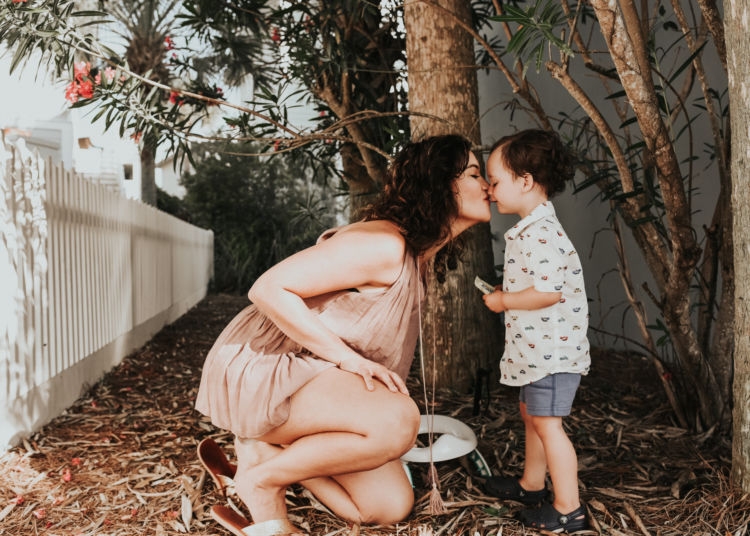 Thank you to OXO TOT for partnering with me on this potty training guide post. All opinions expressed are my own and I appreciate you supporting brands that support My Life Well Loved.
Photos by Chloe Bee Photo
Shop the Potty Training Guide Post: OXO TOT Potty Chair // OXO TOT portable potty // Necklace// Top// Leyton's outfit// Shoes// Shorts
Like always, I asked for tips and y'all delivered! Your potty training tips and tricks are AMAZING and 100% helped me get through the potty training boot camp long weekend! I am happy to report Leyton is pretty much potty trained. We still put on a diaper at nap and at night time after explaining, "Remember this is just for sleeping time."
Many times he'll even wake up in the morning with a dry diaper, but we find he often uses this time to go #2. Since he's still in his crib and can't get up to go to the bathroom, we are letting the diapers stay during sleepy time for now. I'm not willing to lose sleep before baby # 2 comes to go cold turkey on the diapers at night when I'm already signing up for team no sleep in a few short weeks!
The second day we did potty training Leyton actually went #2 in the potty but has not gone #2 since then on the potty. I've heard from y'all this is pretty common that he'd not want to do that on the potty or that it seems scary to them. Luckily since our potty training bootcamp weekend, we've only had 2 accidents! We are so super proud of Leyton!
We started our potty training process by getting the OXO tot potty chair and putting it out in our living room. We had him play practice going potty and then he'd get an M&M for a while. When boot camp weekend began he was already familiar with his potty and we liked that it had the no splash guard up at the front. We worked on "scooching back" so nothing would splash out and Leyton loved dumping out his pee pee in the big potty and putting the white rim of his potty chair back in! We love the seamless design, which means no crevices for gross build up.
We had one of his stuffed animals wear underwear during our potty training bootcamp and showed Leyton how "Mr. Bunny" was a big boy and used his OXO tot potty chair too and made a big to do about that which was so funny! After Leyton saw Mr. Bunny do his business and get a treat he seemed more into it as well and we have a whole routine where we sing "Pee pee in the potty," dance and make it a ton of fun! I credit a lot of our success in potty training to all your helpful hints, so thank you so much!
I was cracking up when I shared that Leyton started hollering to go potty on one of our busy roads with y'all on Instagram stories because I heard from no less than 4 of you guys that I need the OXO TOT Portable potty. The reason I was cracking up was because I have had one in my car and then Eric cleaned my car out literally 2 days before Leyton asked to use the potty on the road. Poor timing, ha! Those of you that don't know what the OXO TOT portable potty is, it is pictured below and has these features: shield prevents splatters, smooth surface=easy to clean, legs fold in so it doesn't take up much space.
I'm sharing many of the potty training helpful hints you shared with me for the potty training guide below so hopefully it will help some of you as well!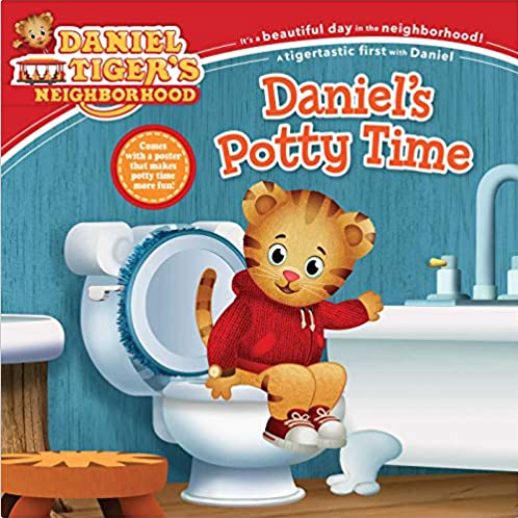 Great recommendation! Daniel's Potty Time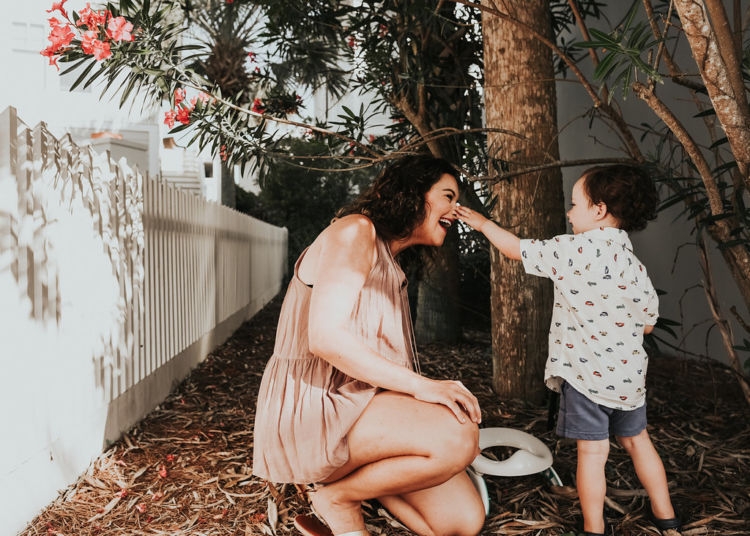 There was a trend in your potty training tips as I read through them all. I would say these are the key points many of you reiterated for our potty training guide:
Stay home for at LEAST 3 days
No diapers. Let them go naked!
Set timers or remind them every 20-40 minutes
Have stickers or m&ms on hand!
Wait until THEY are ready
Don't get frustrated ❤️
Get the OXO travel potty for road trips and to keep on hand in the car as needed – I had just taken mine out from unpacking when we needed it, WHOOPS! Not going to make that mistake again!
These are just the highlights! So many unique and helpful tips are included below!
Potty Training Guide by the Loves from MLWL:
"Don't go anywhere those first few days!" @averyquinnbottom
"My boys loved Highlight Magazine! They could only read those while on the potty. I also made a train chart to earn stickers each successful potty and they got a small prize after 12 times. Encourage them and don't get upset if they have an accident outside the bathroom. Let them wear a long shirt without underwear in the house before underwear. That helped because they would just pee in the underwear anyways." @stacyp05
"Never give up when it seems like it never ends. I wish I could say boys are easy but mine are stubborn. Just hang in there. We used a sticker board for one kid and candy for the other. It's all about tapping into rewards and what they have an interest in. Letting them pick out underwear on their own helps get them excited. Walmart may have the ones that are padded just in case accidents happen while out. I used those instead of pull-ups during outings so they could at least attempt staying dry." @stephie1126
"All of the m&m's for my kiddos when they try and even more if they potty!" @beauty_through_sales
"Drop everything and go order "Oh crap potty training" from Amazon Prime! The best no-nonsense step by step method. It was my bible last year!" @tipsy_mommy
"Put cheerios in the toliet and have him aim away! Worked great for both of our boys!" @janaehouf
"Stay outside as much as you can. You'd much rather him pee in the yard than on the rug" @mer_hake
"For my daughter I literally sat the little potty on the floor in the living room and set a timer for her to go every 30-60 minutes. Day 1 was lots of accidents, day 2 was great! I would also suggest doing nighttime at the same time. Just suck it up and get up with him every 2-3 hours, maybe a bit longer." @krugerjillian
"Lora Jensen's 3 day method! It's amazing. My super strong willed 2.5 year old was 100% potty trained after the 3 days and is still totally successful 1 month later!" @morganicmama
"Wait until he's ready! Mine are 22 months apart and I tried way too early. Unless it was her idea she wasn't having it" @briannec08
"Wait until he's ready! I tried everything and my little boy wasn't interested AT ALL and it was a struggle every time we even mentioned the work potty (even m&m's didn't work). So he turns 3 in two weeks and last week, on his own, he decided he was ready and it took about a day and a half of my reminding him to go, but now he goes on his own." @themarilynechols
"Never ask him if he needs to go potty. They'll always say no. Every 2 minutes all weekend, no joke, say "Tell me if you need to go potty" after he's gone you can wait maybe 45 minutes to start saying it again. It's tedious but it totally worked with our daughter. And don't show anger when he has an accident. Keep it positive! We did a 3-day potty training and while it clicked with my daughter during the 3 days, it realistically took a few weeks for her to really get it and not have accidents." @goldilocksatthelake
"With my little guy we keep pants on him so the pee actually runs down his legs when he has an accident. He doesn't like the feeling and hasn't had many accidents." @dfarrand
"Stick to it no matter what. It won't be bad for long!" @Iamforeel
"Every 20 minutes make him go! If it feels like you're back to nursing a newborn, you're doing it right!" @jfdestef
"With our daughter, we totally stopped diapers, would set a timer and take her often. Also, at night I would set an alarm for myself twice during the night to wake her up and take her. We did these things consistently and the first few days can be rough but it made the process so much easier." @elizabethsarahanne
"Do your best, expect some 'failure' and wherever you are after the weekend- consider your effort and intentional parenting to be the biggest success. Some kids get it in 1 go and some not so much and it's one of the few things a parent can't force and he might hold on to his power by saying no to you. Or it might be a win of a weekend but don't hold it in your heart if it's hard." @amaleah18
"We would change her and clean her up in the bathroom if she had an accident and then have her sit on the potty and try to go again even though we knew she just went. She also gets an m&m every time she goes on the potty and 2 for number 2. She will do anything for chocolate. Another thing we did was get a little plastic potty and I keep it in the back of my SUV so if we're out and about or not near a bathroom then she goes in the trunk." @nicole.tavernier
"I gave my son lots of crackers so he would drink alot of liquid and have to pee a lot. He sat on the potty chair a lot, but of course would never go and instantly would pee on the floor or a chair. After trying that two times, I backed off because I knew he wasn't ready." @bosermom
"Let him go diaper-less all day long! Stay in all weekend. Reid was trained in 3 days! We also did a sticker chart which worked really well." @whitneyarnp
"Leave him naked all day, use a blank poster and buy stickers he would like then every time he goes in the potty he gets to put a sticker on his poster. Make it a big deal and tell him how proud you are of him when he's putting his sticker on. Also, small candy as a treat for attempting." @brandifig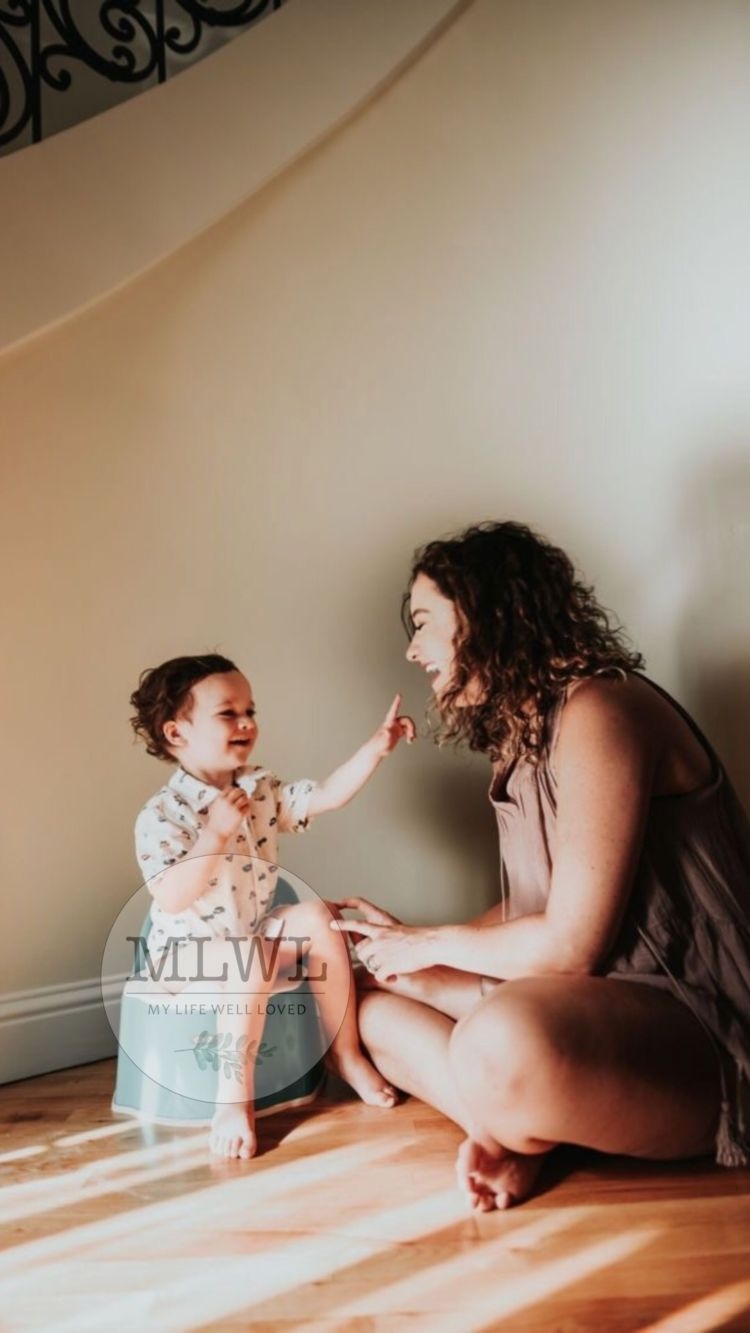 "When they're ready, it's easy. If you start and it's a fight, he's not ready." @nataliegclements
"Wait until they're ready. I would always try and if we had a whole day of constant accidents then we weren't ready and I would try again in another month or so. They need to be able to tell you they can go, not just randomly go with you setting a timer and taking them every 15 minutes. If they don't understand the concept, they're not ready. Mine all potty trained closer to 3 and that worked for us." @mhoaglund79
"If they're ready you can totally get him trained in 3 days. I always did the cold turkey approach. No diapers except for naps or bedtime. " @nataliegclements
"One thing that might make it easier for you is still do pull-ups for naps and night time. We didn't do panties for sleeping until she woke up dry for 2+ weeks. Clara has been potty trained for a few months now but still wears pull ups at night. I figure if we can get daytime figured out nights later." @caitlincovey1
"We did a boot camp where it is one on one the first day. It was a few weeks of accidents in the night until he figured out how to hold it or wake himself up and get to the potty. We would make him potty right before bed and then I would take him again before I went to bed. I kept all of the lights off and just used the nightlight. I would pick him up and carry him to the bathroom and tell him we needed to potty then help him sit on the potty. We set up a treat station in the bathroom so the reward was immediate. And he also got to make a phone call to someone of his choice to tell them he went potty. I also had advice from several people saying do not use the potty seats or separate potty because a lot of kids will refuse to use other potties if those aren't present causing them to have accidents." @mrsannashaw
"A friend of mine that has 4 children told me to put down a mattress protector over the mattress then put your sheet then you put a towel or something to help protect that sheet and cover it with another sheet that way in the middle of the night if there's an accident you just take off the top two layers and you've got the bed ready to go till the morning." @southernsubstitute
"Do a pull up only at nap and night time diapers at night. It will save your life. I didn't stop night time diapers until they started waking up dry." @celesteeisterhold
"Instead of asking "Leyton, do you need to go potty?" say "Leyton let me know when you need to go potty, ok?" When you ask them the answer is usually no, not matter if they need to go or not." @janellehutto
"Put coffee filters in the bowl, helps lift the poo out and helps soak up pee to avoid spill" @mrsk713
"Stay consistent. Also, around 2ish weeks they can regress a tiny bit but it's not bad. Just a random accident or two." @kaylafulkerson
"Try to potty train until kiddo wakes up in the morning with a dry diaper." @megmckinnon23
"I hate to be the bearer of bad news but for them to actually tell you they need to go, it takes a little longer. I feel like the 3rd day really just teaches them a new routine other than going in the diaper but as the parent you still have to be on top of it. Go potty before you leave, arrive, etc. My son did fairly well but after about 3 months it became more normal." @amwarren82512
"We did it cold turkey style, I took his diaper off, put underwear on and never used a pull up or diaper again. He had accidents and I would say you go pee in the potty, We started with peeing outside on a pretty big rock and then I brought it inside and put it in the potty and he peed on it all weekend and has never had an accident over night since it had a false sense with a diaper again." @deewhite09
"Holy crap potty training book is the holy grail. I did both my girls with that method and I also loved the girls sense of humor too and kind of a bit of an insight into kids psychology." @katusha_co
"A solid week to get it down pat. It'll click. Usually when they 'regress' you're close. I don't know why but when you feel like you've failed then it just clicks. It'll happen. The fact that he pooped on the potty is a HUGE plus!" @walleagirl_
"Try cheerios in the toliet. My boys would throw them in and pee on them and loved it. Plus, it taught them how to aim. Going cold turkey worked with both of my boys. Took 3 days but that requires staying home alot and only using big boy undies. We also made it a huge deal when they went. Also, they make the thicker undies that help absorb for when they do have accidents." @ktchap21
Shop potty training guide post: