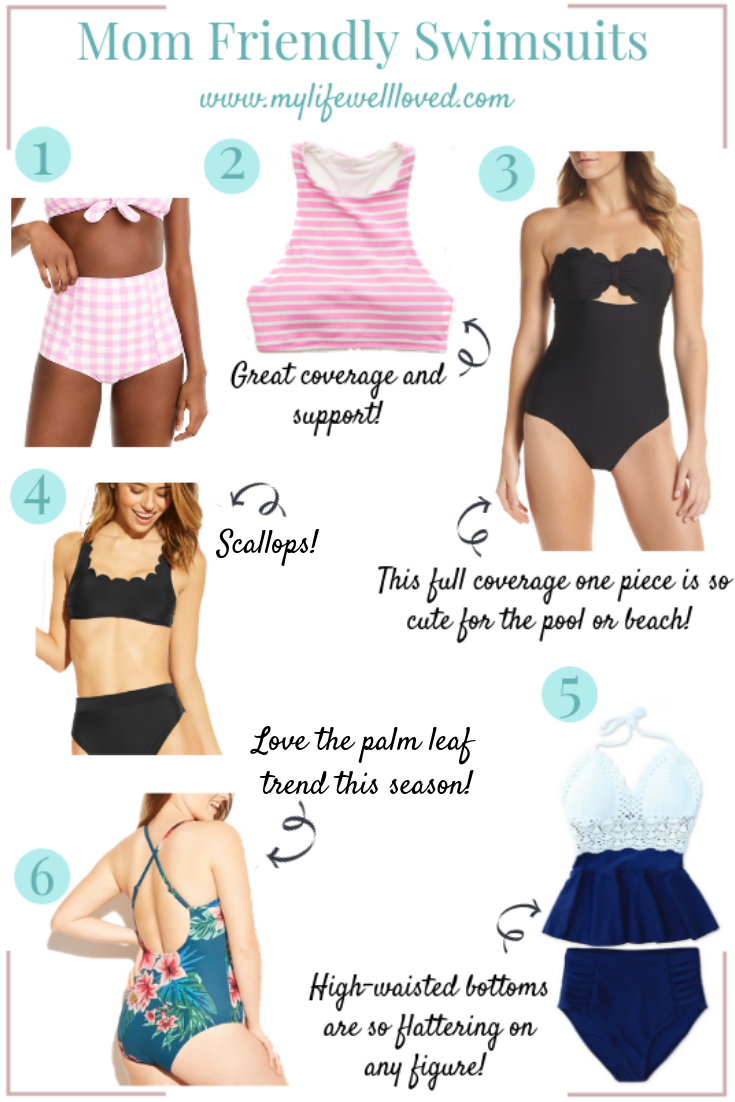 SHOP the Top Swimsuits for Moms: 1. Pink Gingham High Waisted Two Piece // 2. Pink & White Aerie Two Piece Top & Bottoms // 3. Scallop One Piece // 4. Scallop Two Piece // 5. Two Piece Navy Crochet Tankini // 6. Palm Leaf One Piece
GIVEAWAY WINNER: Paige Penny Byrd
If there's one item of clothing it can be hard to shop for as a mom, it's swimsuits! Can I get an amen? Whether you're looking for coverage on top, bottom, or all over- it can be difficult to find a bathing suit that fits all your needs AND is practical for chasing your little ones around all summer long. This post is dedicated to helping all my mamas out their find a swimsuit that they will feel comfortable and confident in as the weather warms up.
One final tip: I love mixing and matching tops and bottoms, even if they aren't sold together on a retailers websites. Sometimes you have to get creative to find the perfect fit! Happy hunting! xo
Family Matching Suits

Beach/Pool Finds

Top Swimsuits for Moms
As many of you know, I recently shot so many swimsuit photos with my friend Laura from Walking In Memphis In High Heels during our recent Dallas Trip! As we were traveling together and taking photos, we thought it would be so fun to gift 1 lucky lady a swimsuit from Radswim (you can see one of mine pictured below) and swim coverup from Marley Lilly (also pictured below)! Be sure to head to the bottom of this post to enter to win! 🙂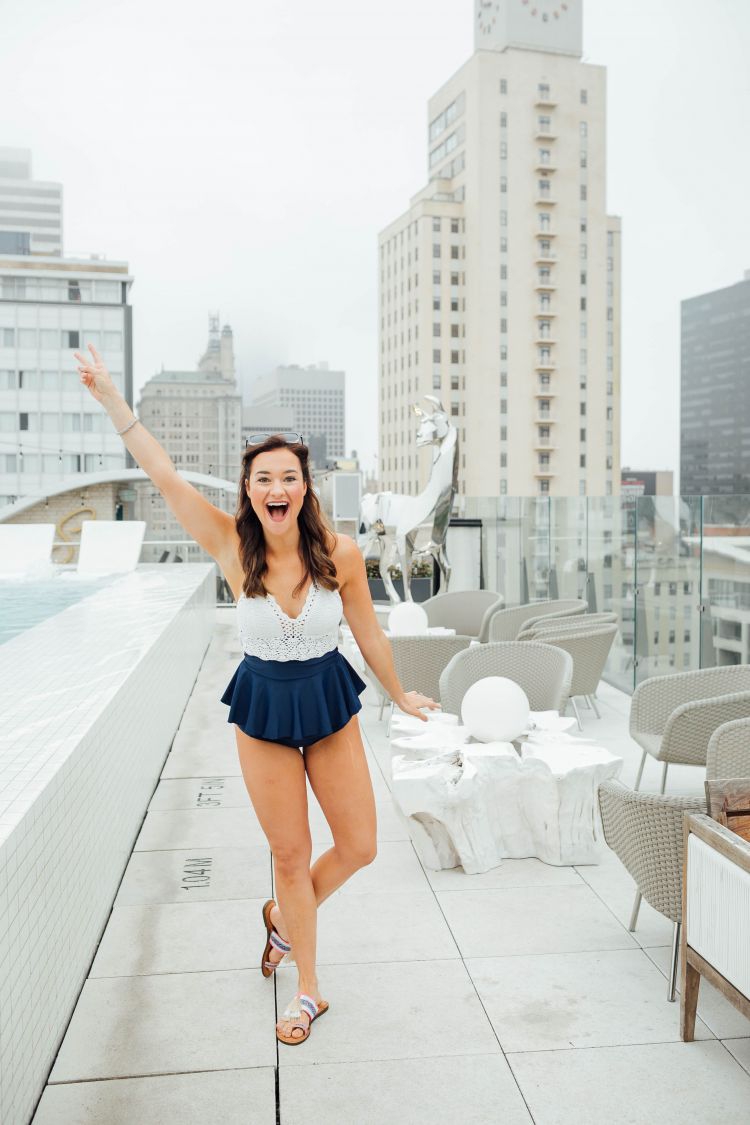 Tankini // Sandals // Sunglasses
This tankini two-piece is so elegant! It looks like a one-piece and the crochet detail is so beautiful! I love the ruffle to cover my mid-section postpartum making it super flattering!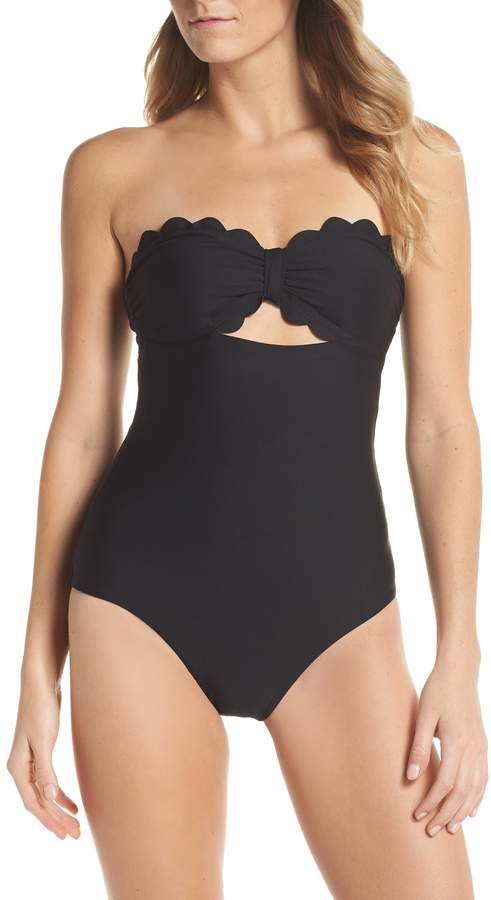 I loved a once piece during parts of pregnancy and I know a lot of you love them because it provides coverage when you may not want to show too much skin. This scallop detail takes the cuteness factor to to the next level on this one! And the best part? It has removable straps, so you don't have to go strapless. I also think the black material is extremely slimming and flattering.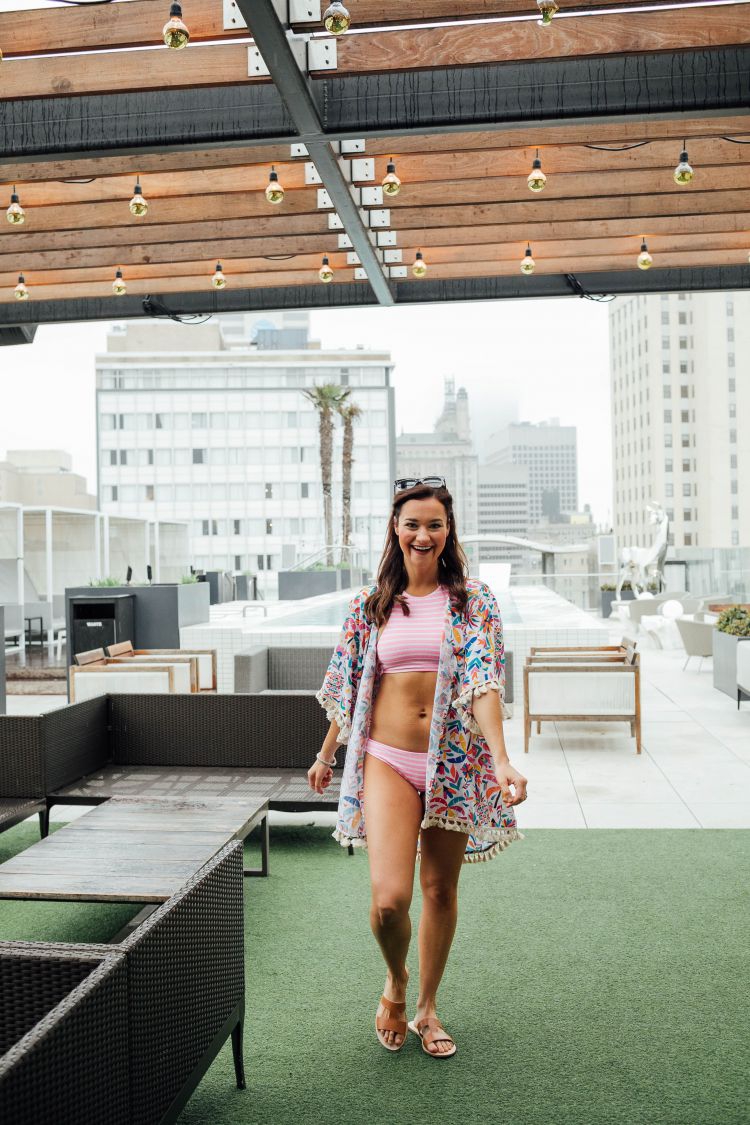 Bikini Top // Bikini Bottom // Kimono // Sandals // Sunglasses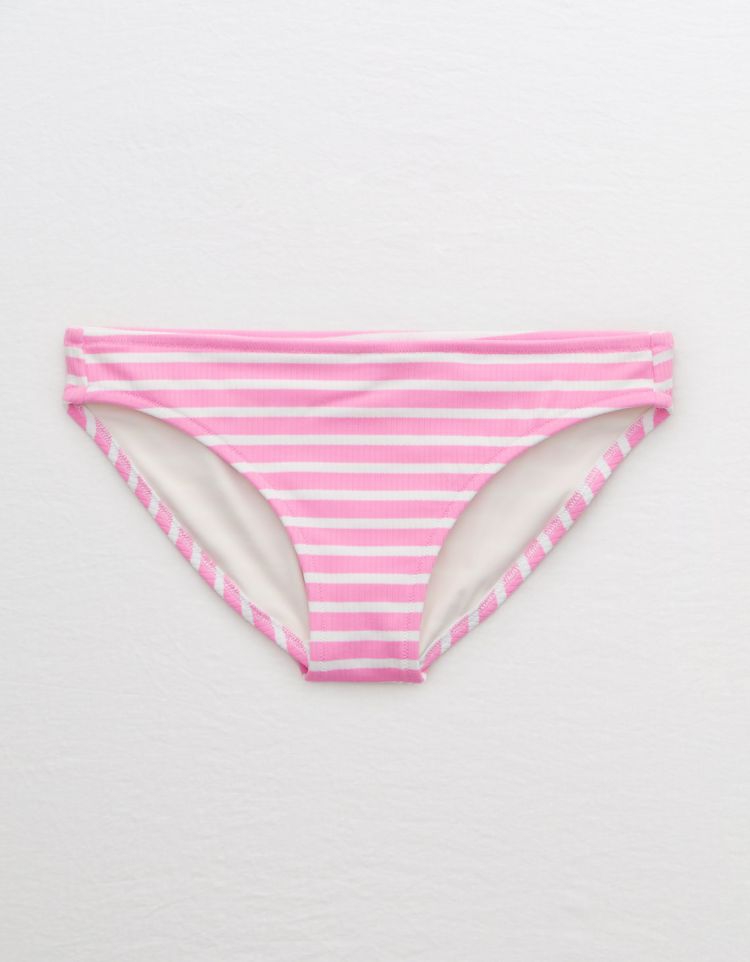 Ribbed High Neck Bikini Top and Ribbed Bikini Bottom
If y'all have been around MLWL lately then you have seen me talk about this bikini! I absolutely love it and cannot wait to wear it all summer long. The high neck makes it completely toddler proof- yay! It's very reassuring to know that baby Finn won't be able to yank down my top when we're at the pool or the beach, ha! The ribbing gives an added touch of texture and detail that make this suit feel comfortable and look amazing. If you don't follow me on Instagram already, head over to my bathing suit story highlights to see me try it on if you want some more sizing guide ideas.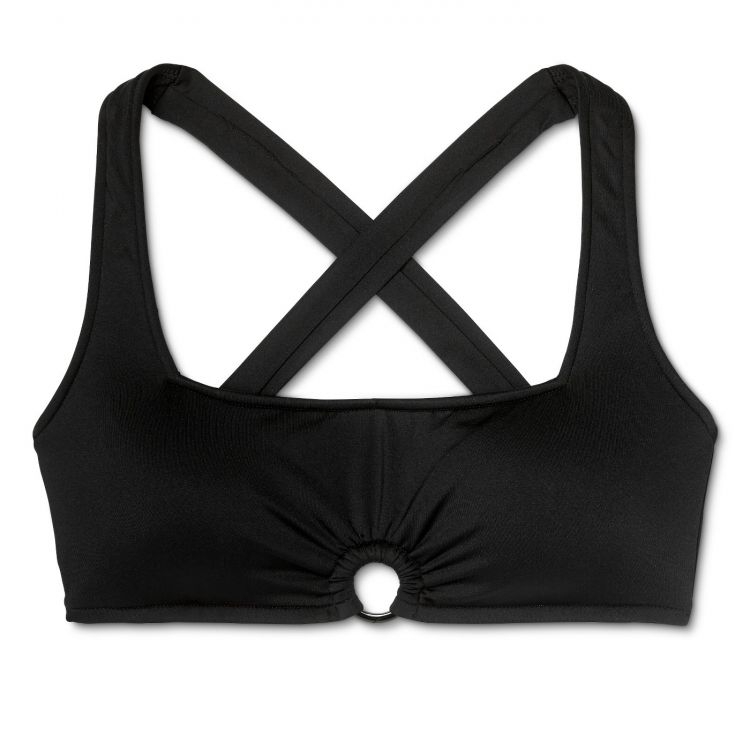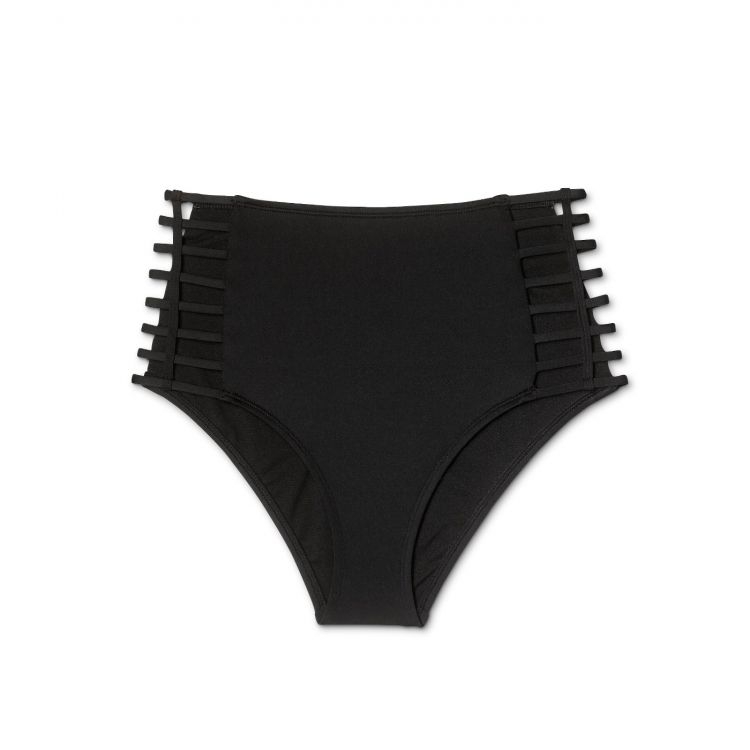 Ring Front Bikini Top and High Waist Bikini Bottom
High waisted bottoms are so trendy right now, and for good reason. They give mamas a little more coverage than a typical bikini bottom, and the tummy support is a life saver for some of us! But just because they're high waisted doesn't mean they have to be boring. I love this option because it has the fun caging detail along the side, and the ring in the bikini top is adorable! This combo is a winner all around, and I would also pair either of these tops or bottoms with other coordinating pieces! I've shared lots below, check 'em out!
Your Favorite Mom-Friendly Swimsuit Brands
Albion! @made2sing
Kortni Jean! @meganelizcanz
Albion Fit! @piperandplants
Cupshe one piece @jilliankate9029
Tankini for coverage and easy bathroom trips @joysfromjesus
I saw this really cute long sleeve once piece…looks cute for the conservative mom @dlizziebeth
Actually J Crew is solid for the mom bod right now. One piece and tankini. @tmhardy12
Ralph Lauren @michele.okie
I just ordered a couple one pieces off Amazon. Great coverage. Great price & prime! @eglover16
Cupshe! @allysonlmorgan
Lands End! Only one piece that i have found that is tall enough since I am tall @krugerjillian
@kortnijean @cwizmayfield
Lands end, title nine @rhodymomof2
Ralph Lauren @lt32708
Athleta @lt32708
Kortni Jean @kalieeb
Cupshe has the cutest one pieces! Takes a couple weeks but I'm never disappointed @alyssaleighw
SHOP Two Piece Swimsuits for Moms:

SHOP High Waisted Swimsuits for Moms:

SHOP One Piece Swimsuits for Moms:

SHOP My Favorite Swim Accessories:

ENTER TO WIN THE SWIMSUIT GIVEAWAY!
PIN the Top Swimsuits for Moms for Later!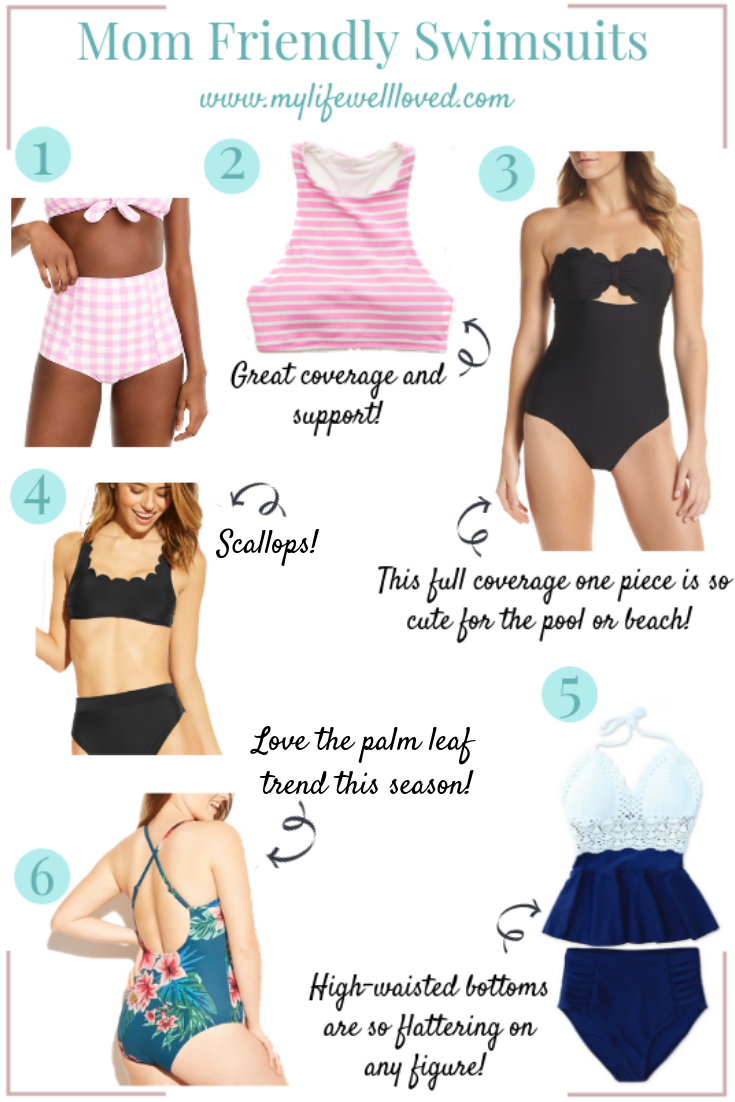 Heather Brown helps busy mamas of young littles who are caught in the hustle to find encouragement in their journey to true health, from the inside out, starting with the heart. Read her journey of learning to live a life well-loved
HERE!