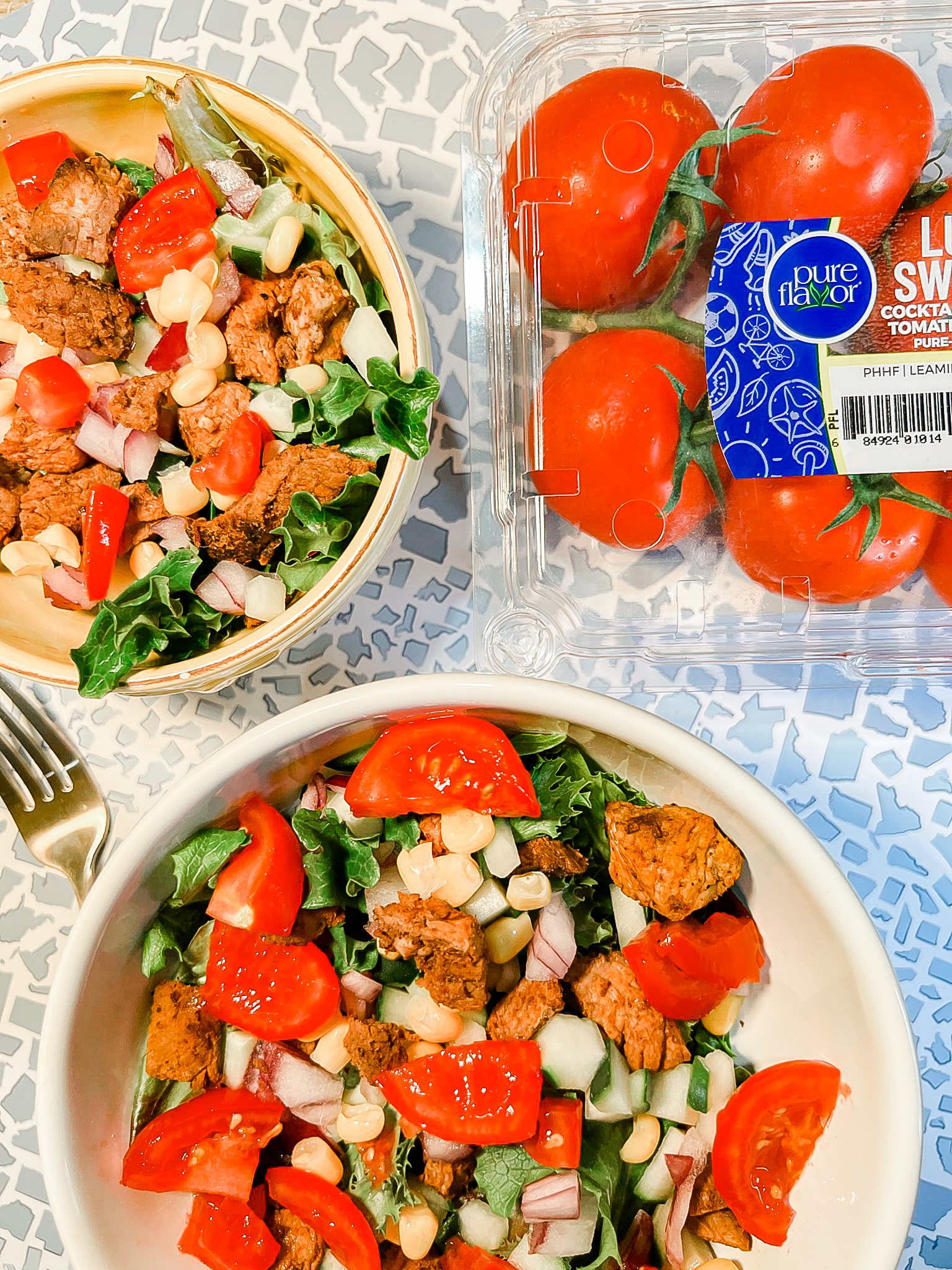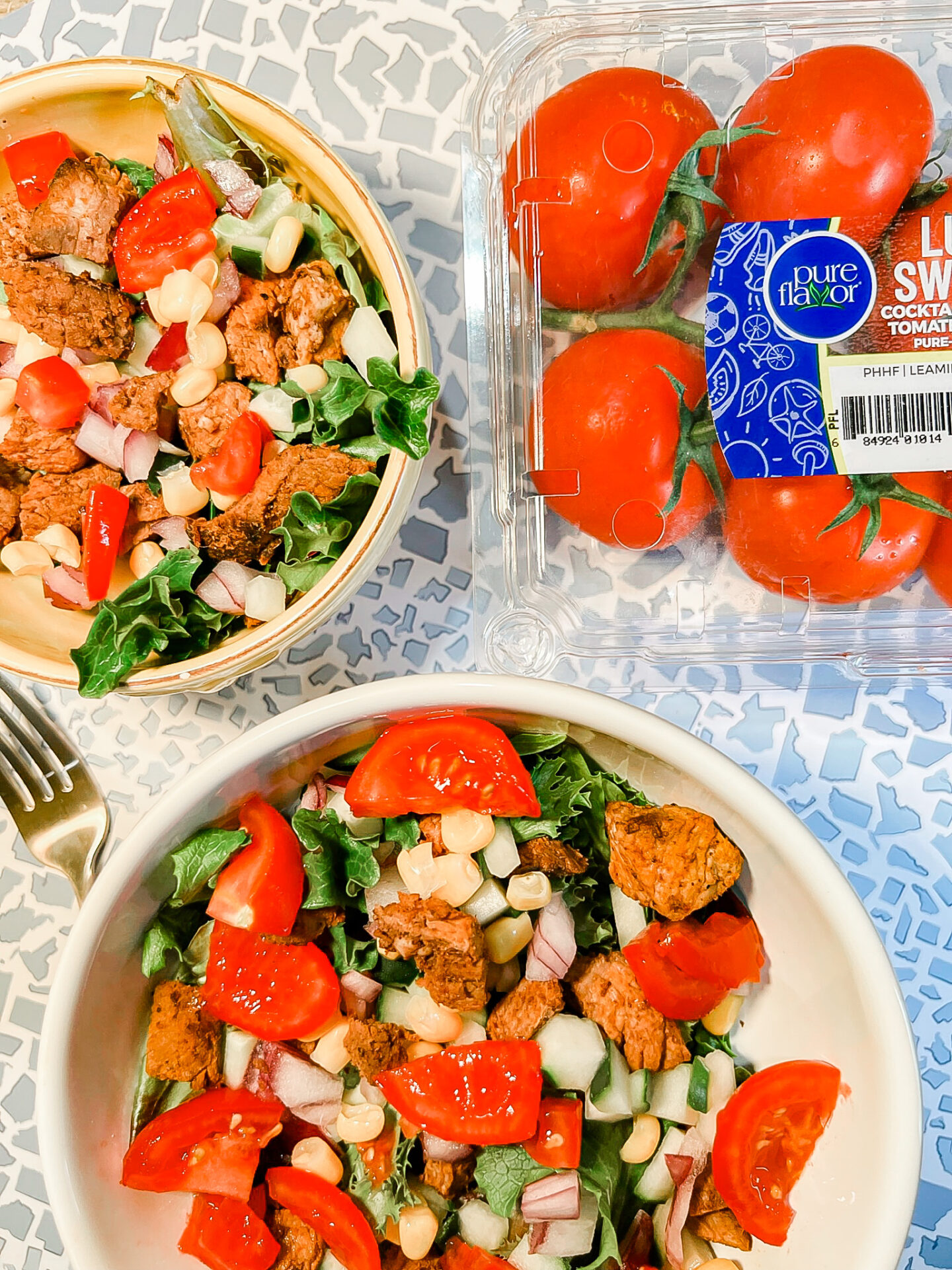 Keep scrolling to see my yummy steak and tomato fall salad recipe below!
We recently made this delicious Steak and Tomato Salad full of all the best, fresh ingredients! Finn made my mommy heart so happy when he ate every single bite of his salad! I was shocked!
Did you know September is National Families Meals Month (NFMM), promoted by FMI, Food Marketing Institute? NFMM is an industry-wide movement to raise awareness of the benefits of frequent family meals together. It is proven that intentional time at the dinner table enjoying meals together is powerful for both parents and children as it pertains to mental wellbeing and development.
Steak And Tomato Fall Salad
This steak and tomato salad is perfect for any time of year but especially fall with the combination of fresh vegetables, fruits, nuts, and steak!
Ingredients
8

oz

steak

cooked and sliced

olive oil

to coat steak

4

cups

romaine lettuce

2

cups

Luna® Sweets Cocktail Tomatoes

diced  – we got ours from Pure Flavor and we LOVE them!! They are so fresh and yummy!

1

cup

corn

1

red onion

finely chopped

1/2

cup

pecans or walnuts

chopped

1/2

cup

craisins

1

green apple

finely chopped

salt and pepper

to taste
Instructions
Rub each side of the steak with olive oil, salt, and pepper to coat

Preheat the oven to 375 degrees. While the oven is preheating, sear steak in an oven-safe skillet over high heat for 2-3 minutes on each side

Transfer oven-safe skillet to oven to complete the cooking process. Allow the steak to cook until desired level of doneness, or 130 degrees Fahrenheit for medium rare.

While the steak is cooking in the oven, chop all salad ingredients and combine.

Once steak is at desired temperature, remove from the oven and allow to cool slightly. Slice and add to the top of the salad.
Notes
This recipe is gluten gluten free, keto, and dairy free!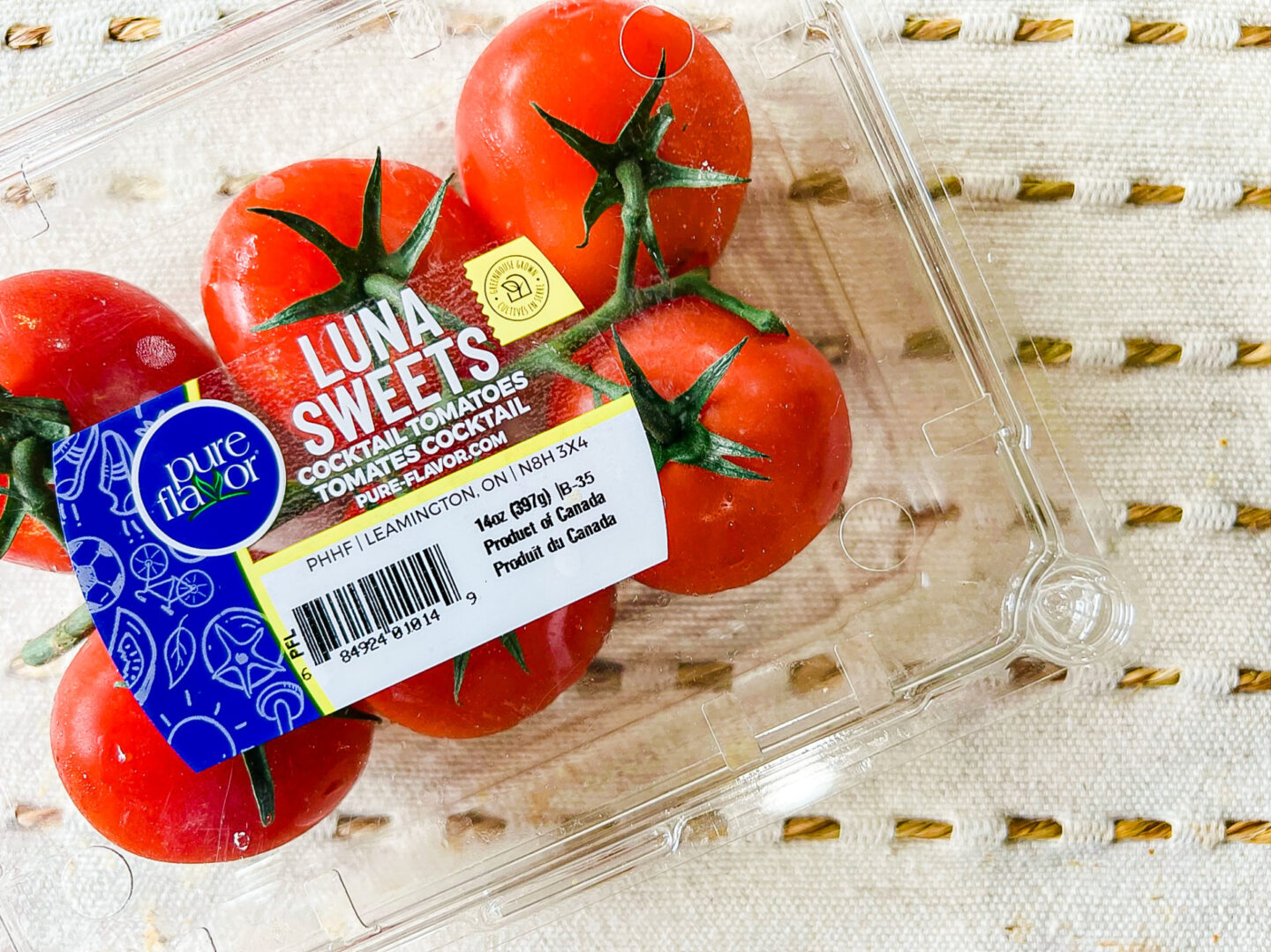 I know in our home, it is very easy to get in a rush and find ourselves constantly eating dinner on the go or separately. Many nights, one child may need to eat at 5pm before soccer practice while the other needs to eat at 7pm after church activities. Eric and I are consciously making an effort to sit down at the dinner table, with the kids, at least 2-3 times each week and enjoy a meal together as a family. This is where the magic happens with connection, conversation, and enjoying healthy yet delicious food together!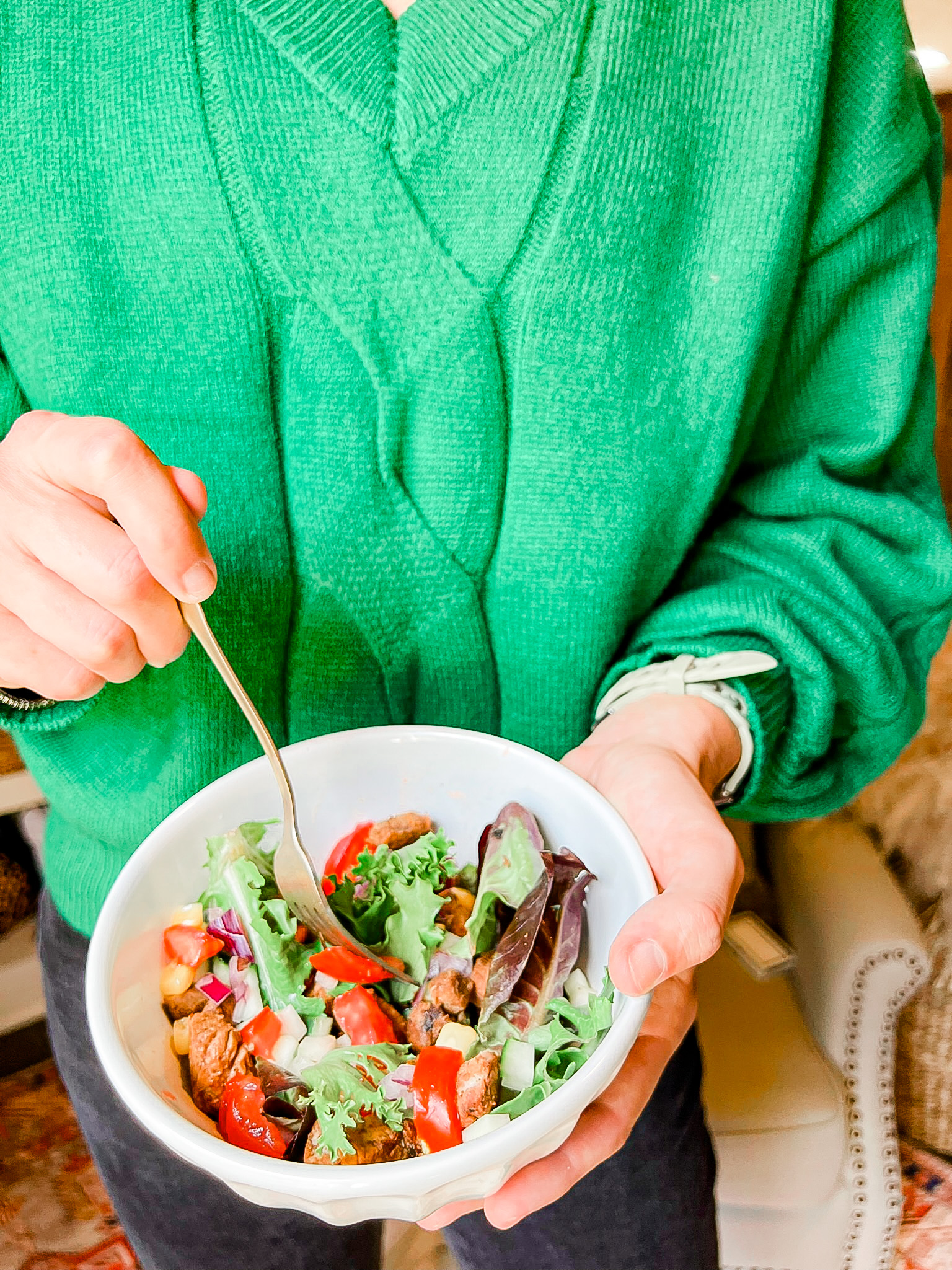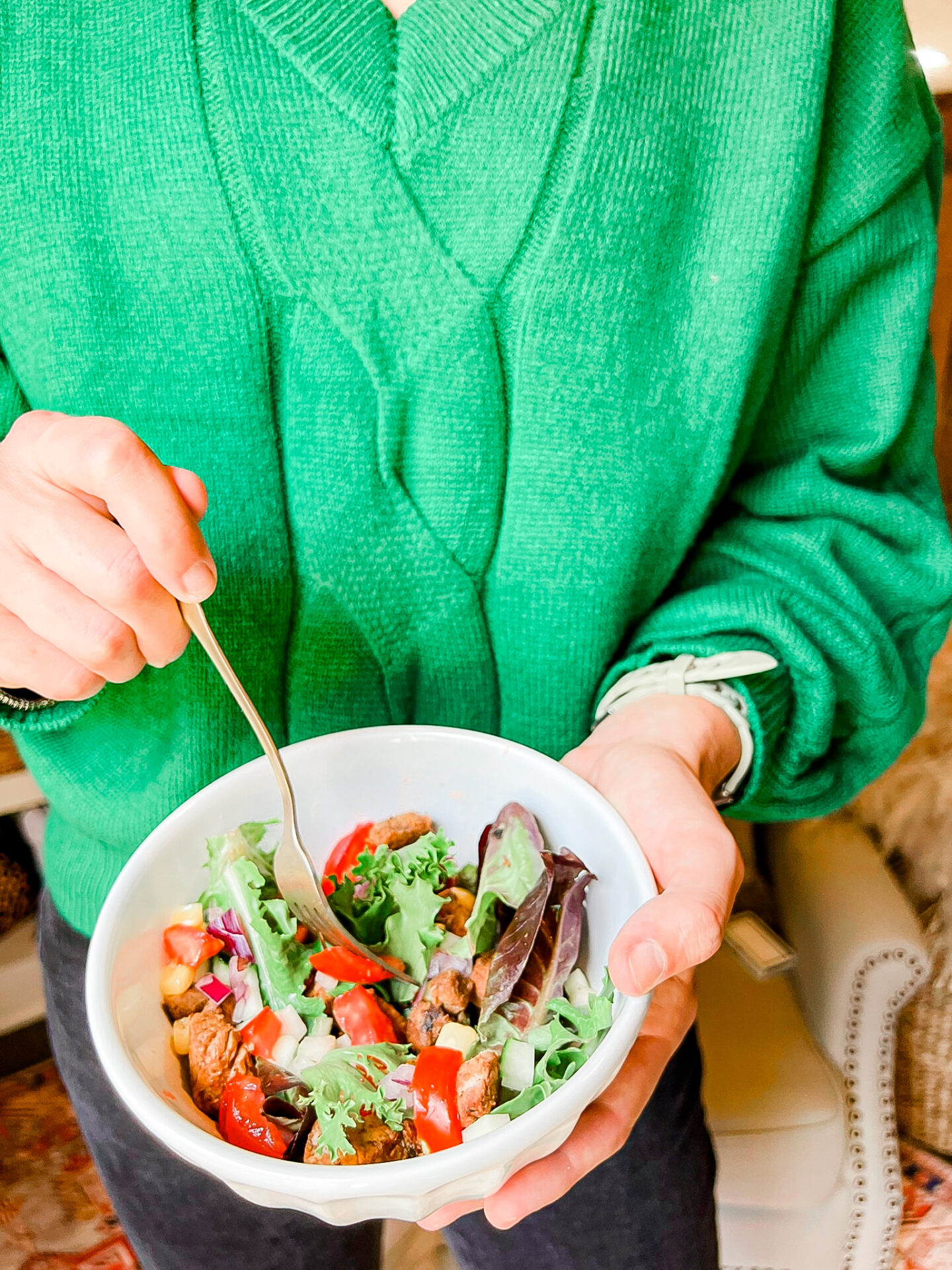 I am excited to partner with Pure Flavor ®, who is participating in National Family Meals Month, to encourage families to spend more time eating together and return to the table for one more meal at home per week. Together, we are sharing a healthy recipe even my four-year-old will eat!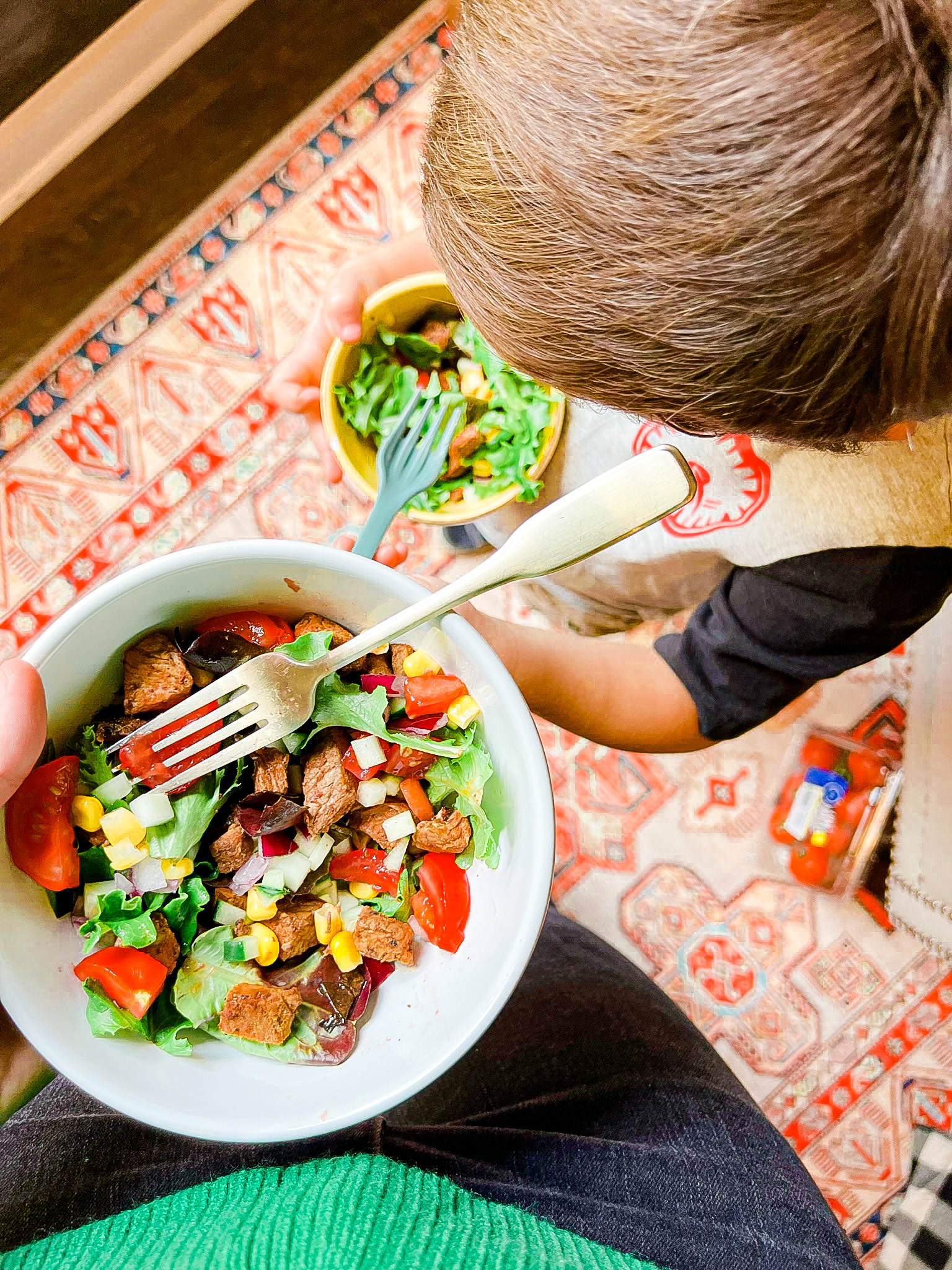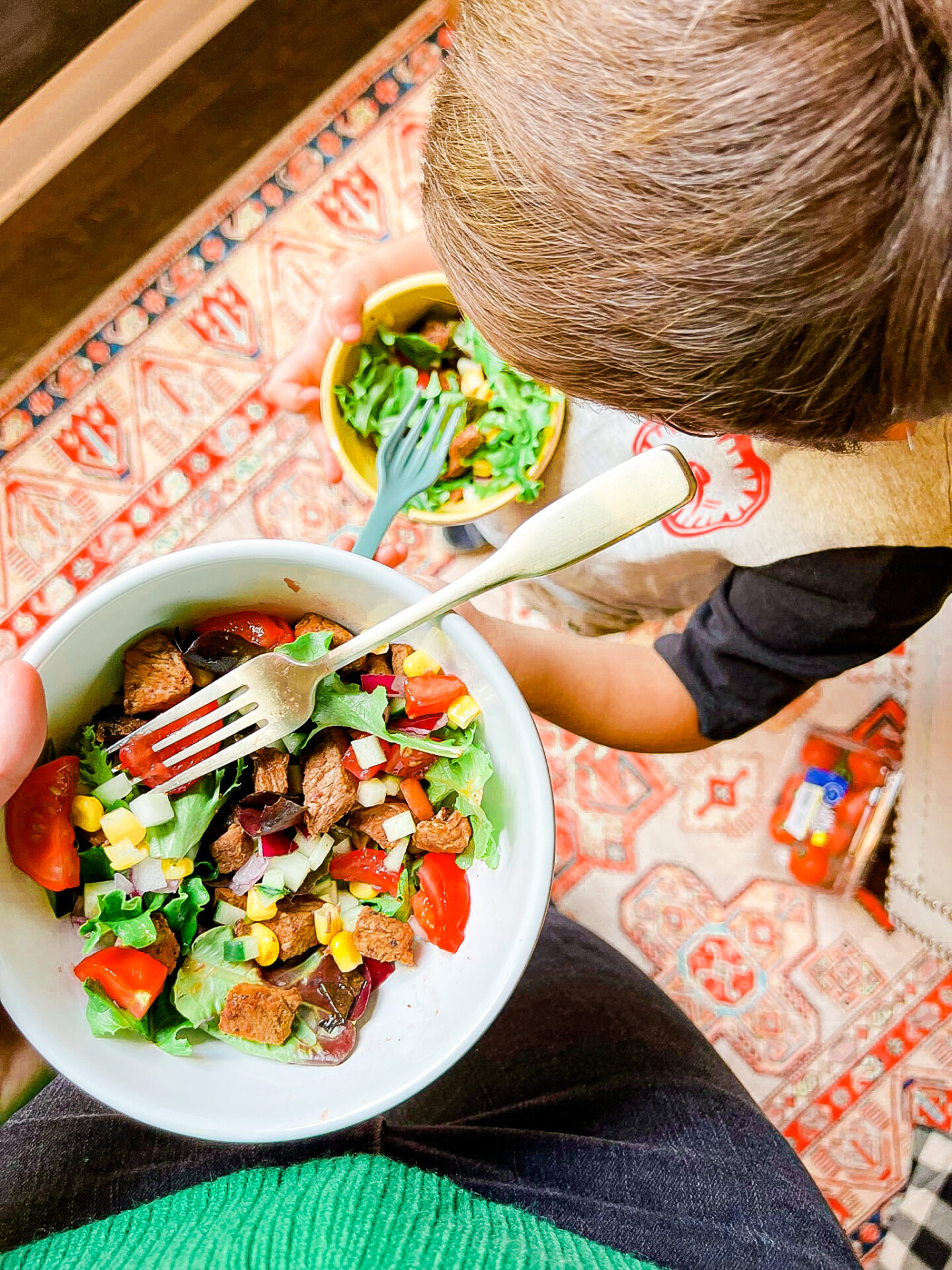 This fall Steak and Tomato salad is the perfect salad for my weekly meal plan because we typically have most of these ingredients on hand. You can easily customize the salad to include more of the fruits and vegetables your family enjoys most. Depending on the season, the toppings are easy to switch out, too! Because we are nearing fall, corn, craisins, apples and pecans are on the top of my mind.
It is also important to make sure to incorporate adequate protein into each family meal. I tried steak on this salad, and it was delicious. We aim to prepare a protein source at the beginning of each week so we can use it throughout the week on a variety of meal ideas. Monday we might have steak with a side of veggies and rice, then we can use that same steak on this salad the next night.As you plan your meals this week, I encourage you to focus on one extra night around the dinner table as a family. Ensure your meals are packed with the freshest ingredients from Pure Flavor by clicking here to explore further recipe inspiration!
LOOKING FOR MORE RECIPES?
Shop The Steak And Tomato Fall Salad Post Below:

Pin The Steak And Tomato Fall Salad Recipe For Later!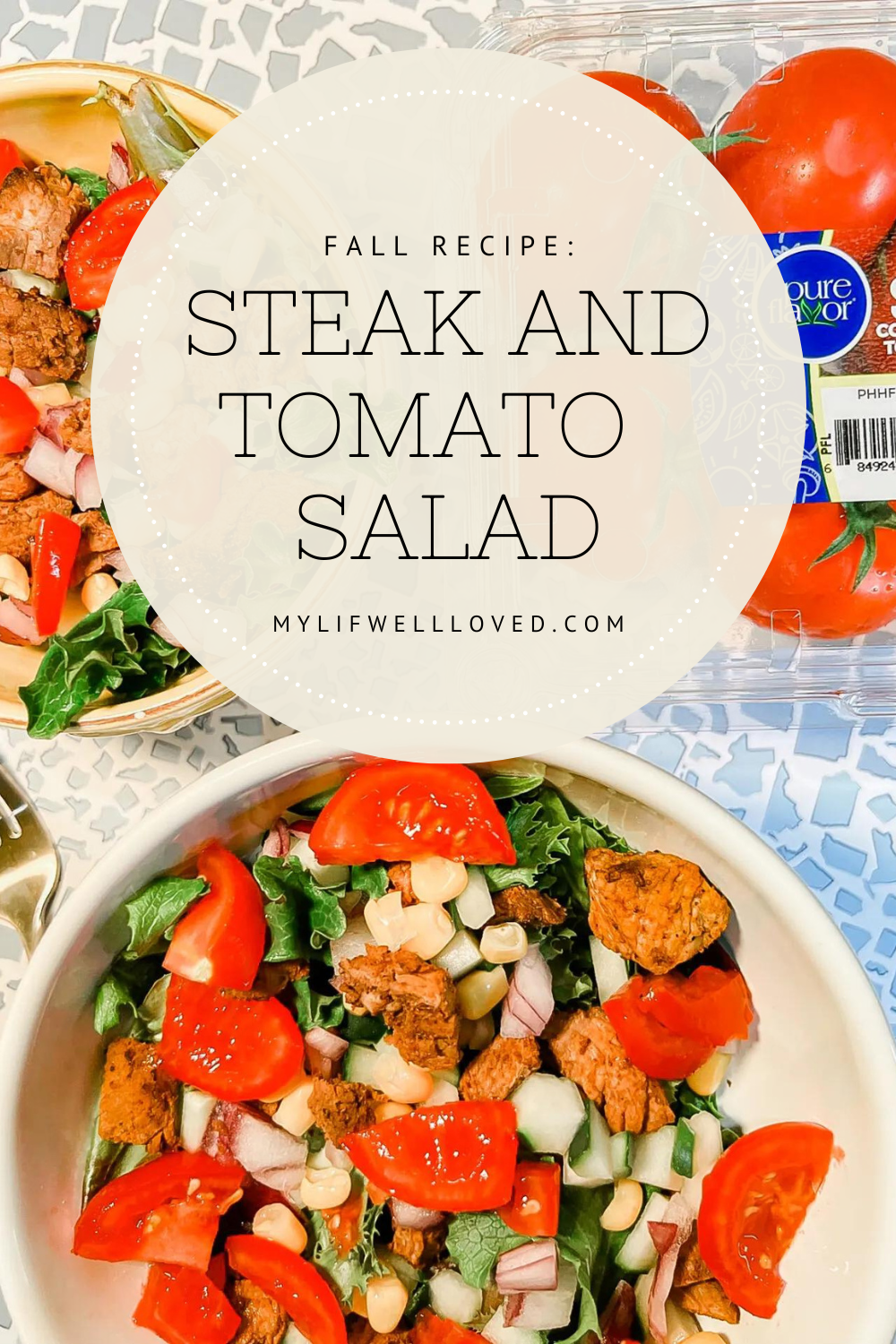 Heather Brown helps busy mamas of young littles who are caught in the hustle to find encouragement in their journey to true health, from the inside out, starting with the heart. Read her journey of learning to live a life well-loved
HERE!