*Click the images above to shop the spring break activities for kids!
Spring Break is this month for most and I have rounded up the best staycation spring break activities for kids to keep everyone having fun! Skip the airport and road trip meltdowns this year and create memories in your own backyard and home!
And don't worry, I didn't leave out you, mama! Grab some of your girlfriends or neighbors and do something fun like a wine party, play an adult game, or host a charcuterie board & game night and have a blast!
SHOP More Amazon Posts HERE:
The Best Amazon Spring Break Activities For Kids Of All Ages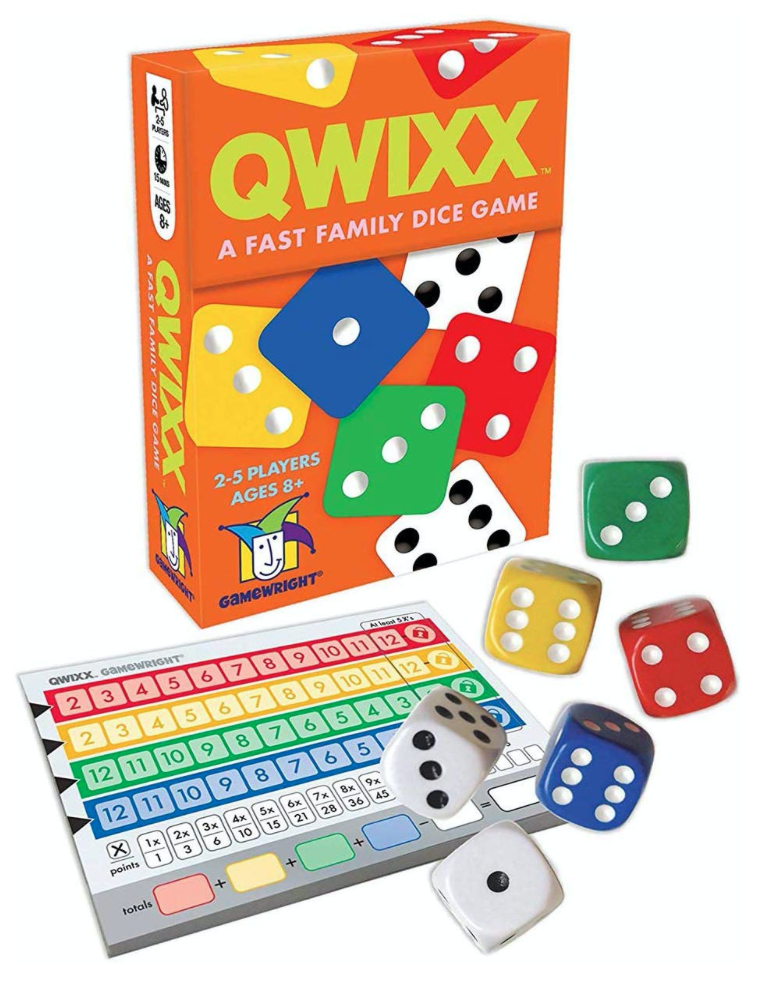 1 // QWIXX // A fast family dice game I want to get because you can play it with only two players! Put the kids to bed and grab for an easy date night in.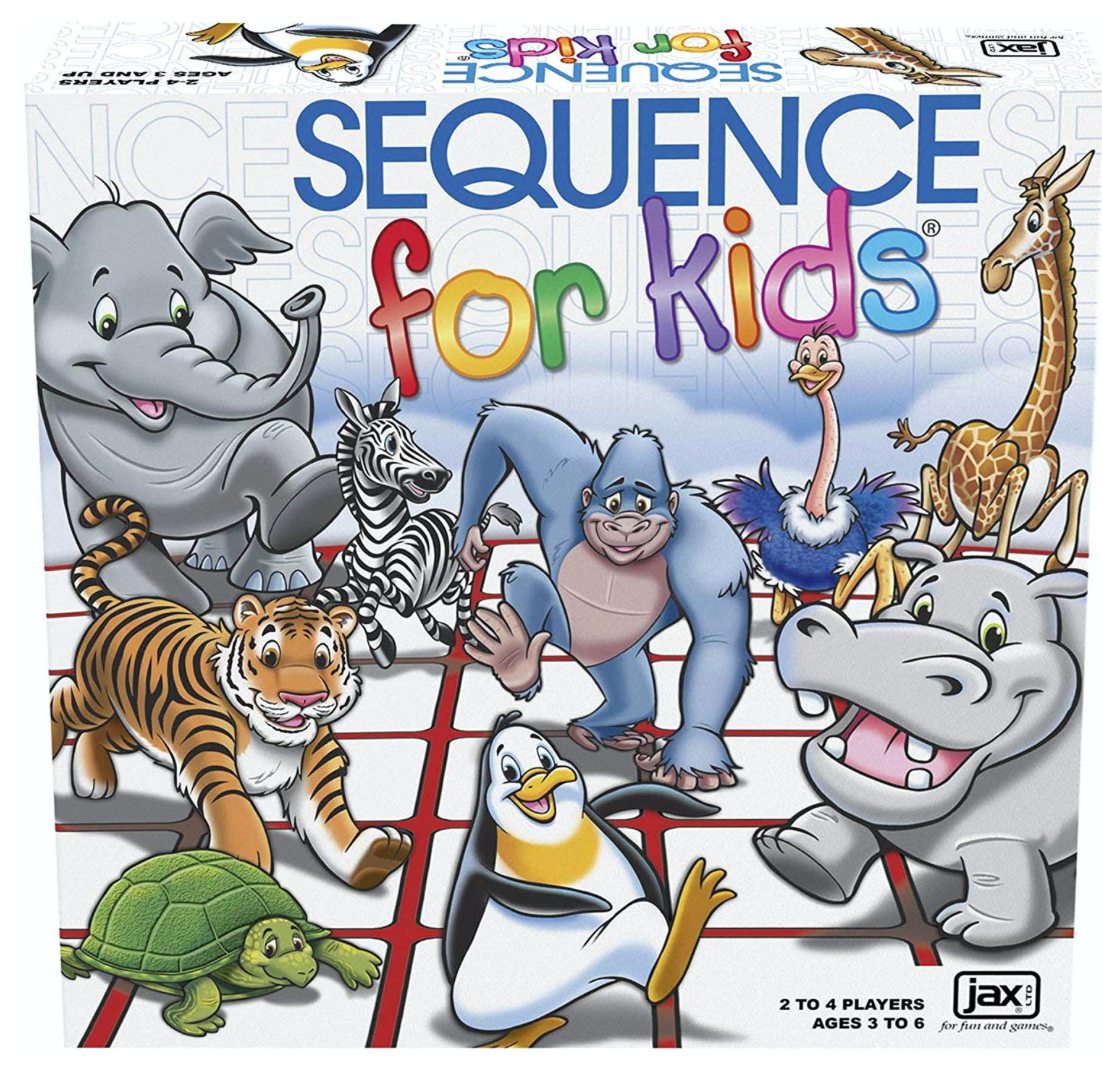 2 // Sequence For Kids // You guys know how fun Sequence is. Similarly, now they have a kid version which looks so entertaining!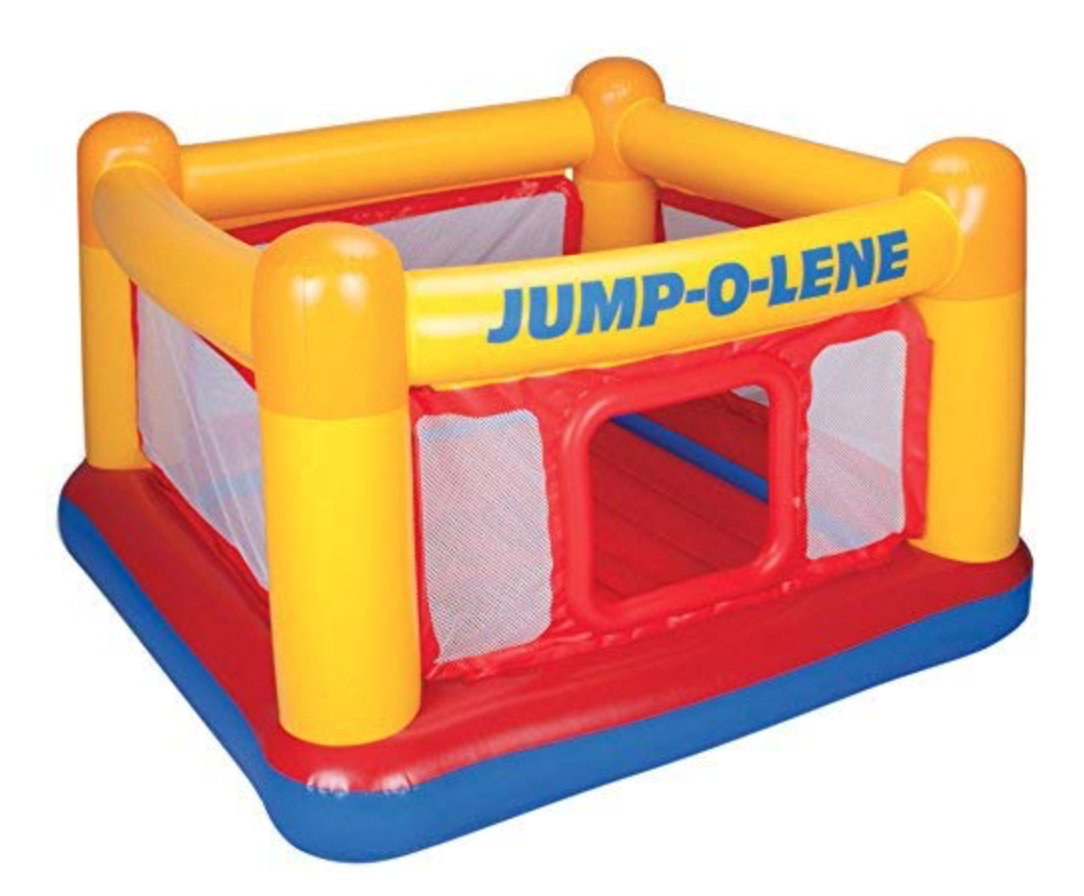 3 // Jump-O-Lene // Affordable and small. This could work in your living room or garage for indoor play all day!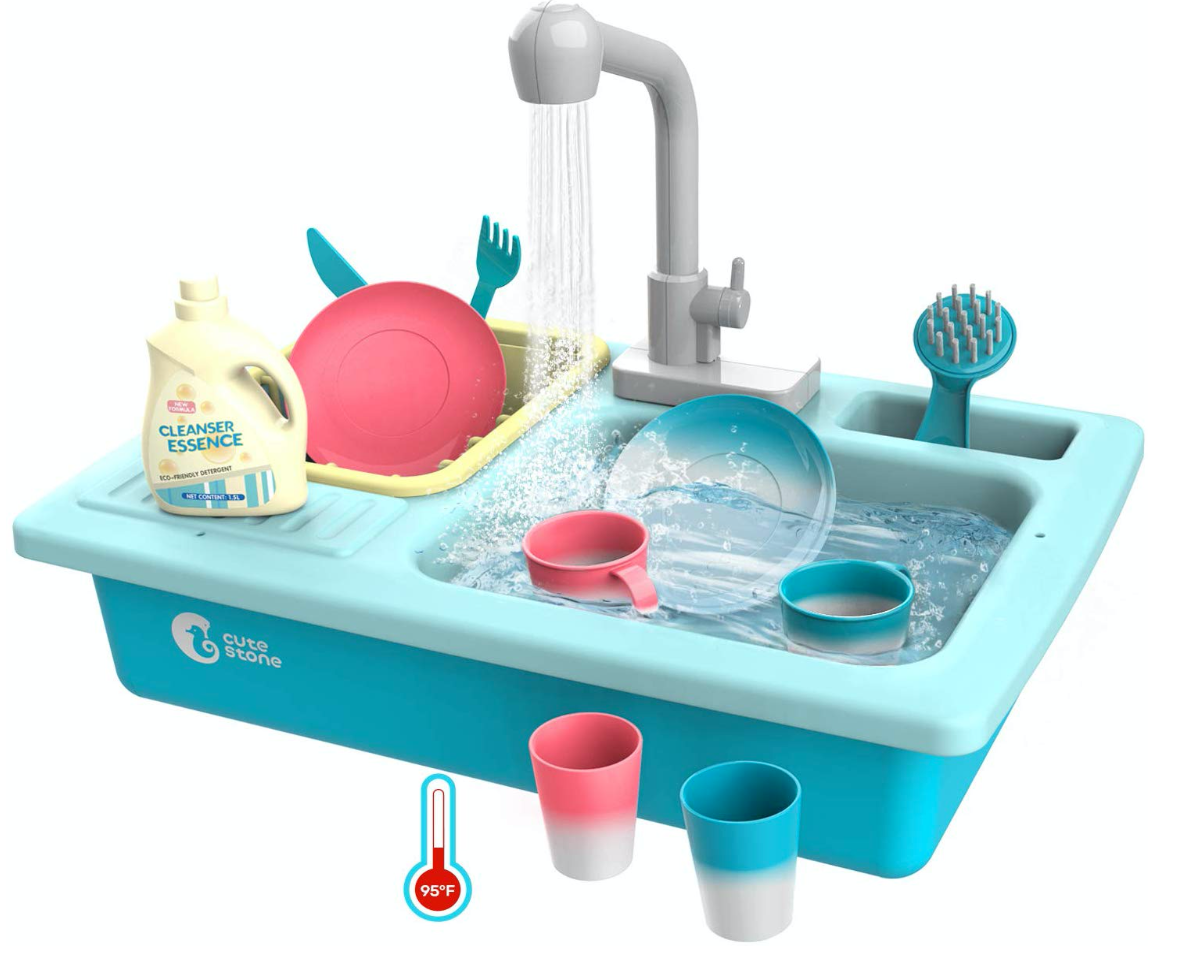 4 // Play Sink // Leyton and Finn love playing with this! Such a great rainy day activity or even in the bath until it gets a little warmer outside! We put down a towel under it some days for indoor play!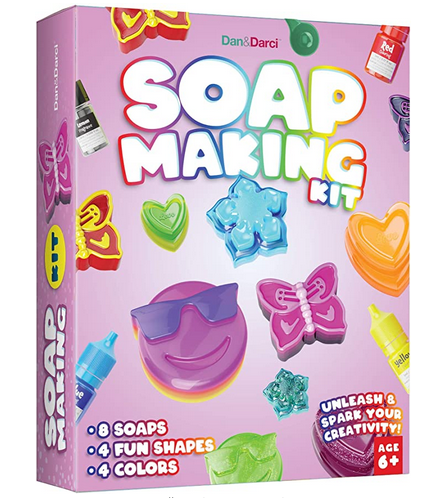 5 // Make Your Own Soap // Everything you need to make soaps. After that, while you are waiting for your signature soap to harden, you can enjoy the added soap-based science experiments in your own kitchen!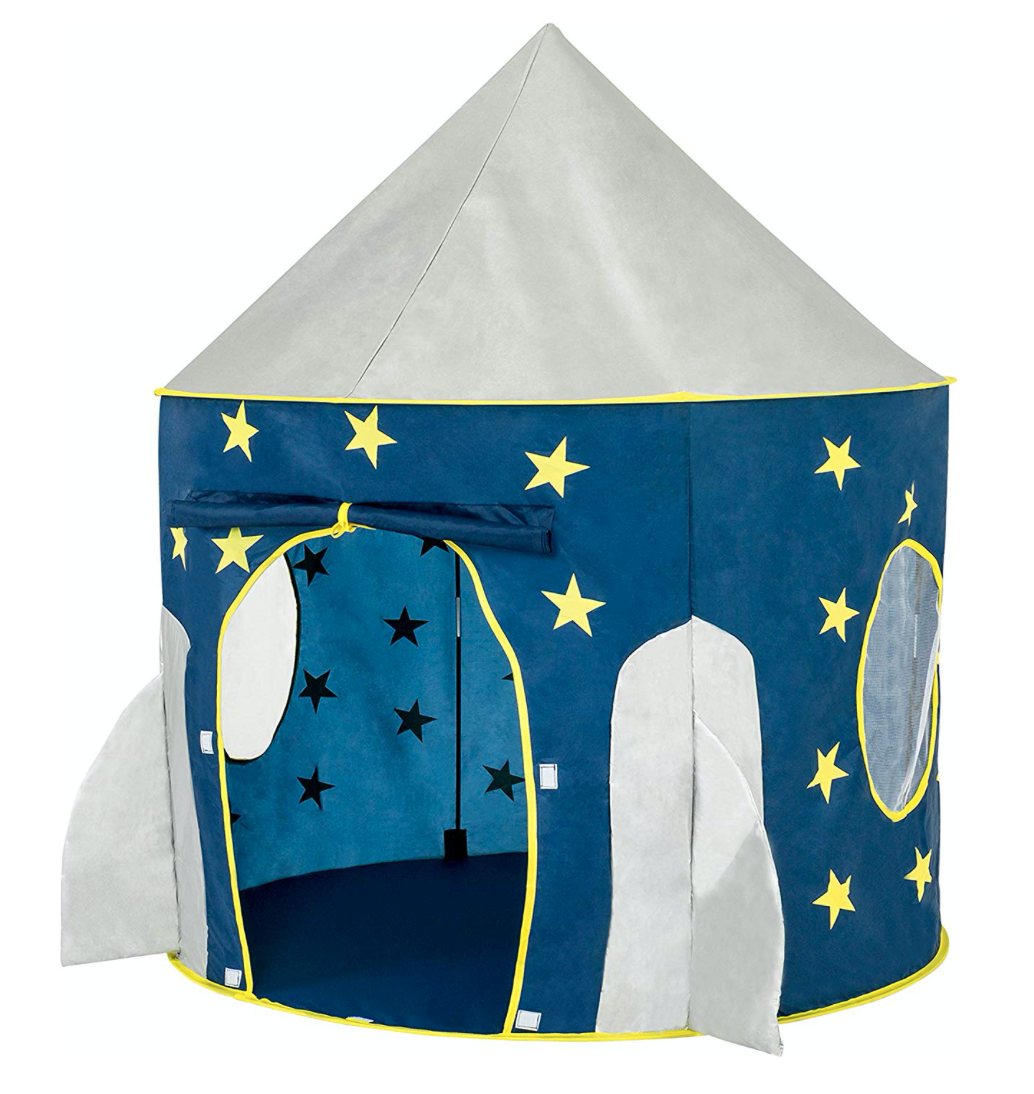 6 // Star Tent // Easy to fold and use anywhere! Plenty of room to fit multiple kids. Stimulates physical and imaginative play!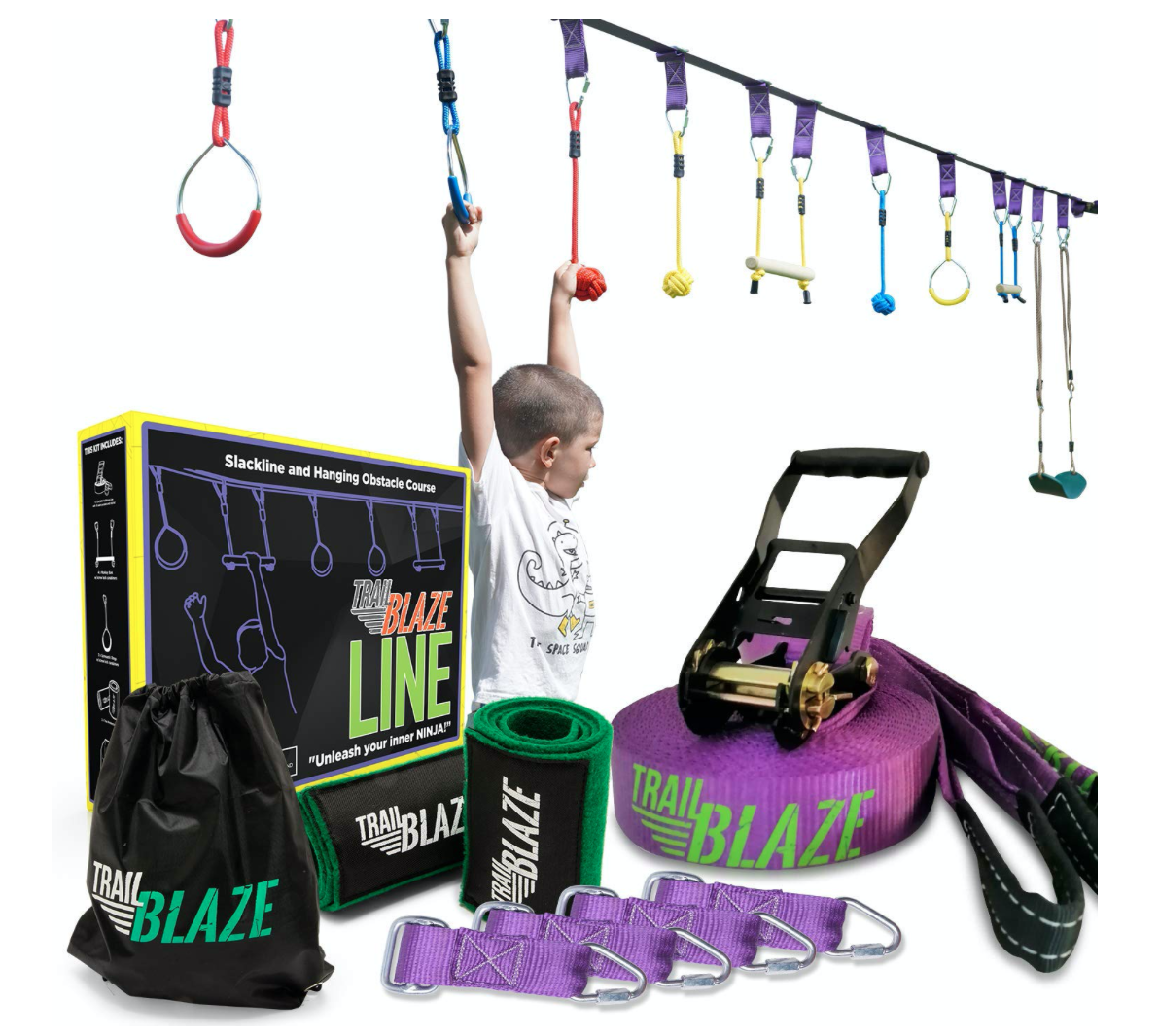 7 // Slack Line // What a fun way to be active and work those wiggles out! Easy to customize your slackline obstacle course! Switch it up each time you use it.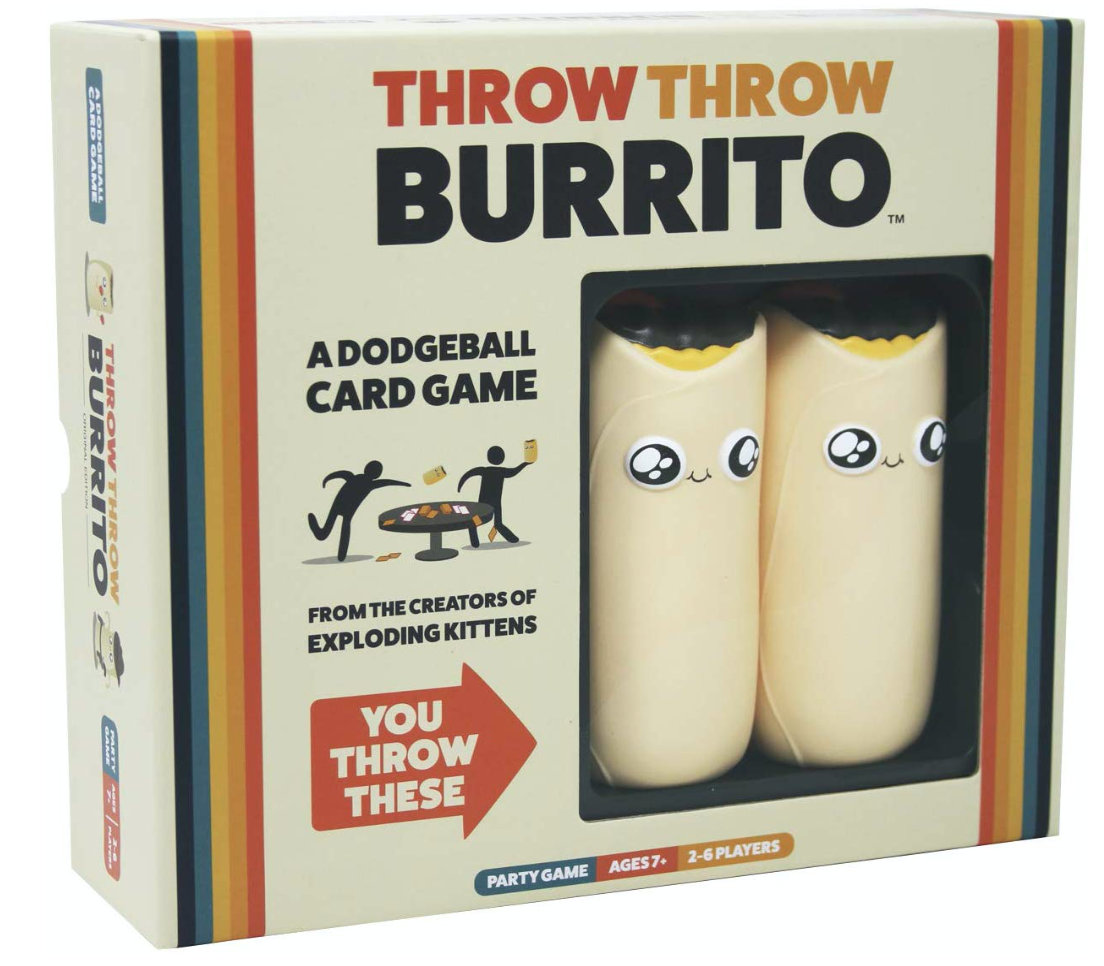 8 // Toss The Burrito // This looks hilarious! Let their silly side come out, and yours too!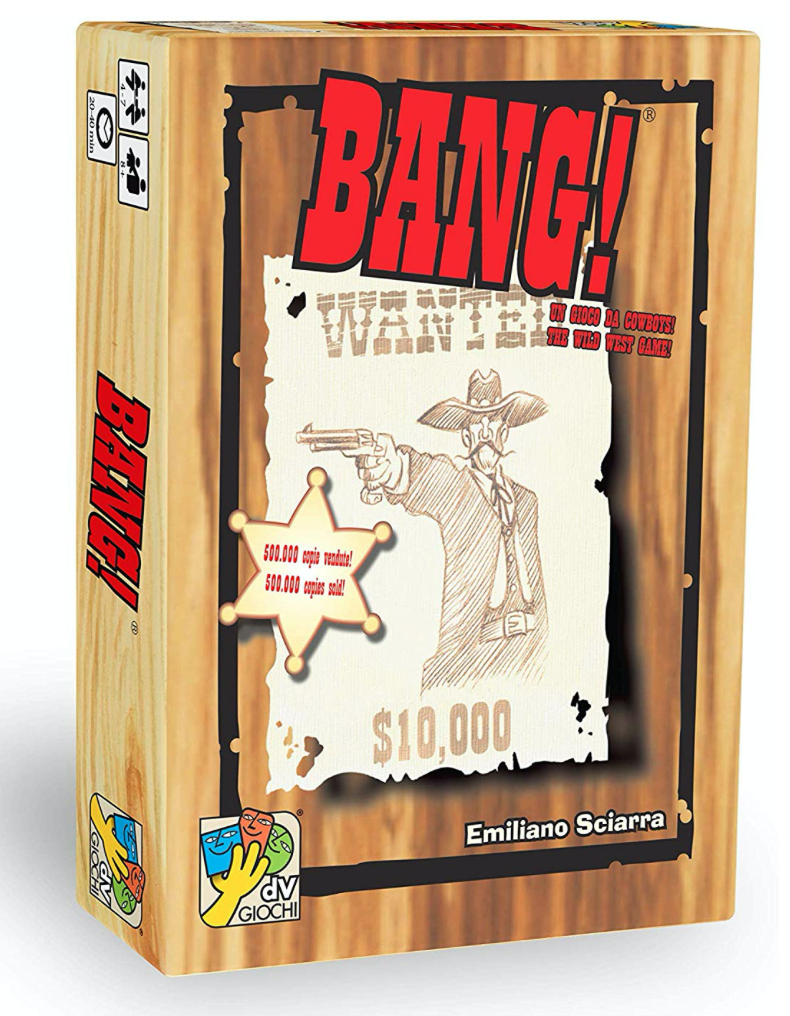 9 // BANG // Fun party game for 4-7 players. Eric and I were introduced to this game by my brother-in-law in college and have loved teaching our friends how to play ever since. A fun strategy game that comes with an expansion pack if you love it as much as we do!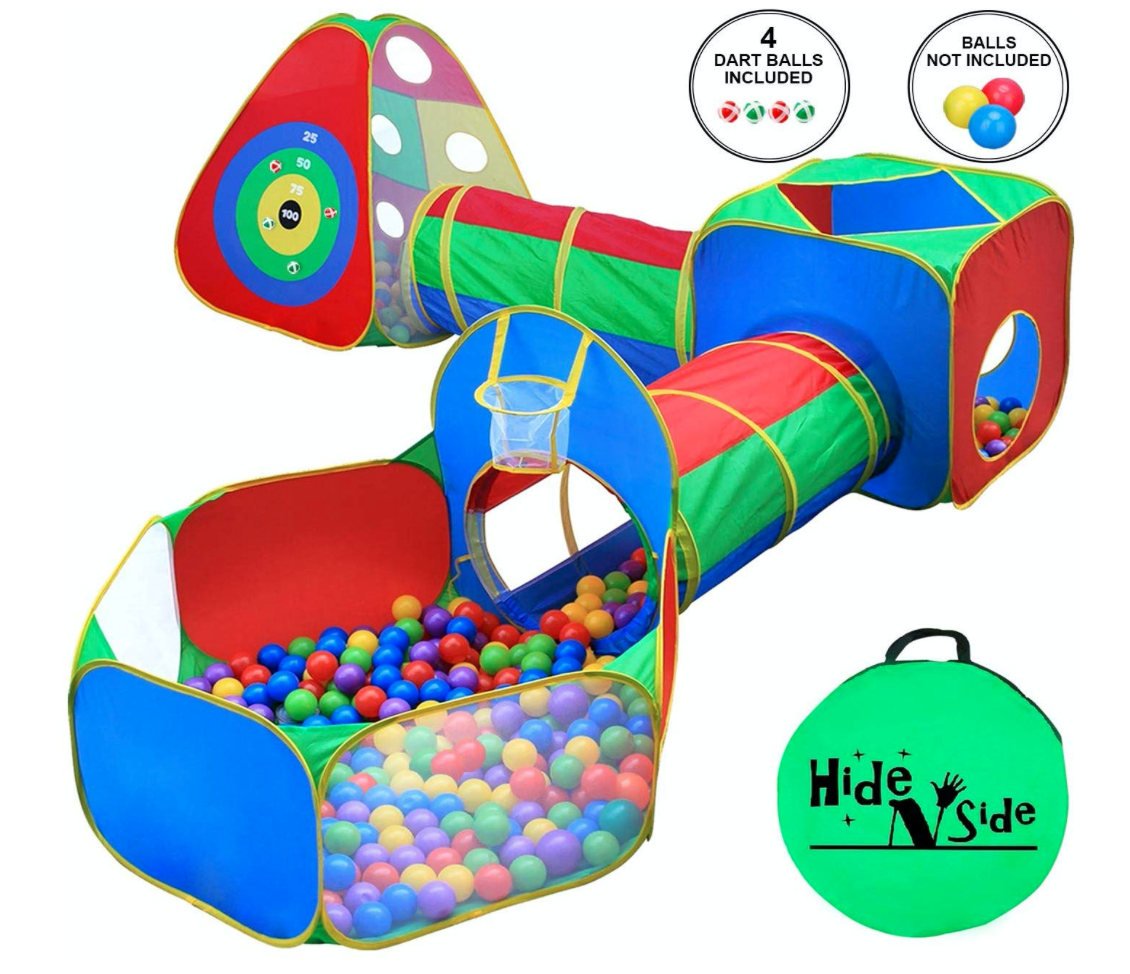 10 // Pop Up Crawl Tent // Easy to store and assemble. Develops leg and arm muscles as well as gross motor skills! Here is a smaller option for younger kiddos! If you need to purchase additional balls, click here.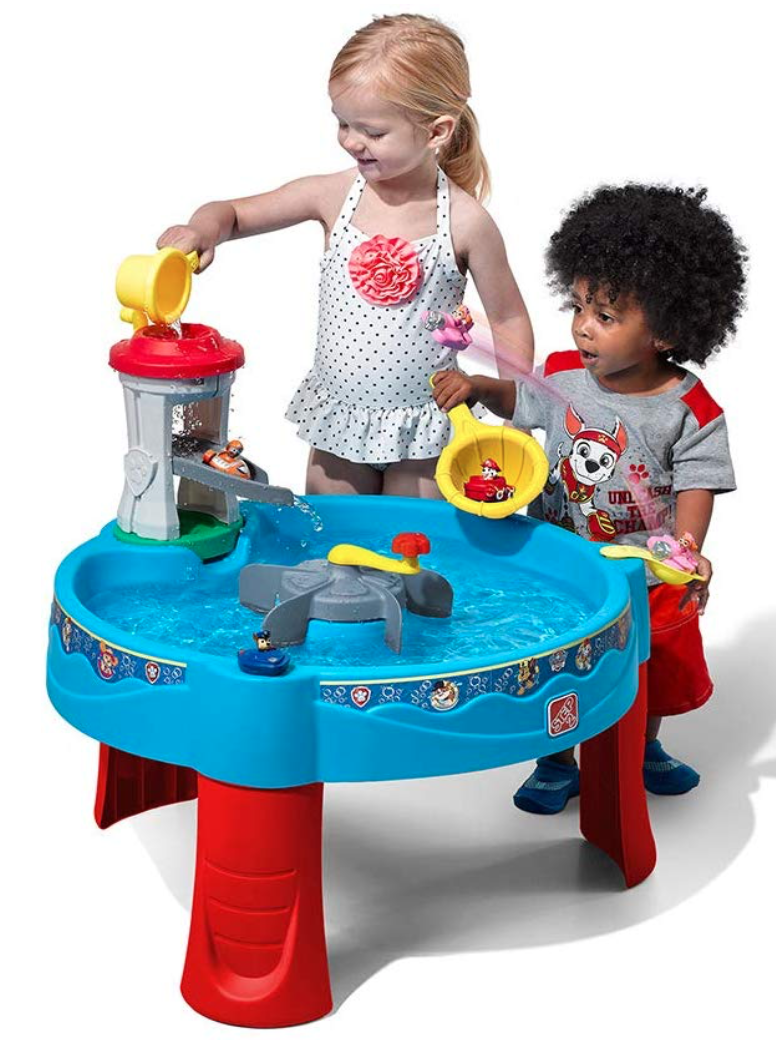 11 // Paw Patrol Water Table // As Leyton would say "tivity time" outside! Cannot wait for warmer weather! In addition, don't forget to grab some water beads!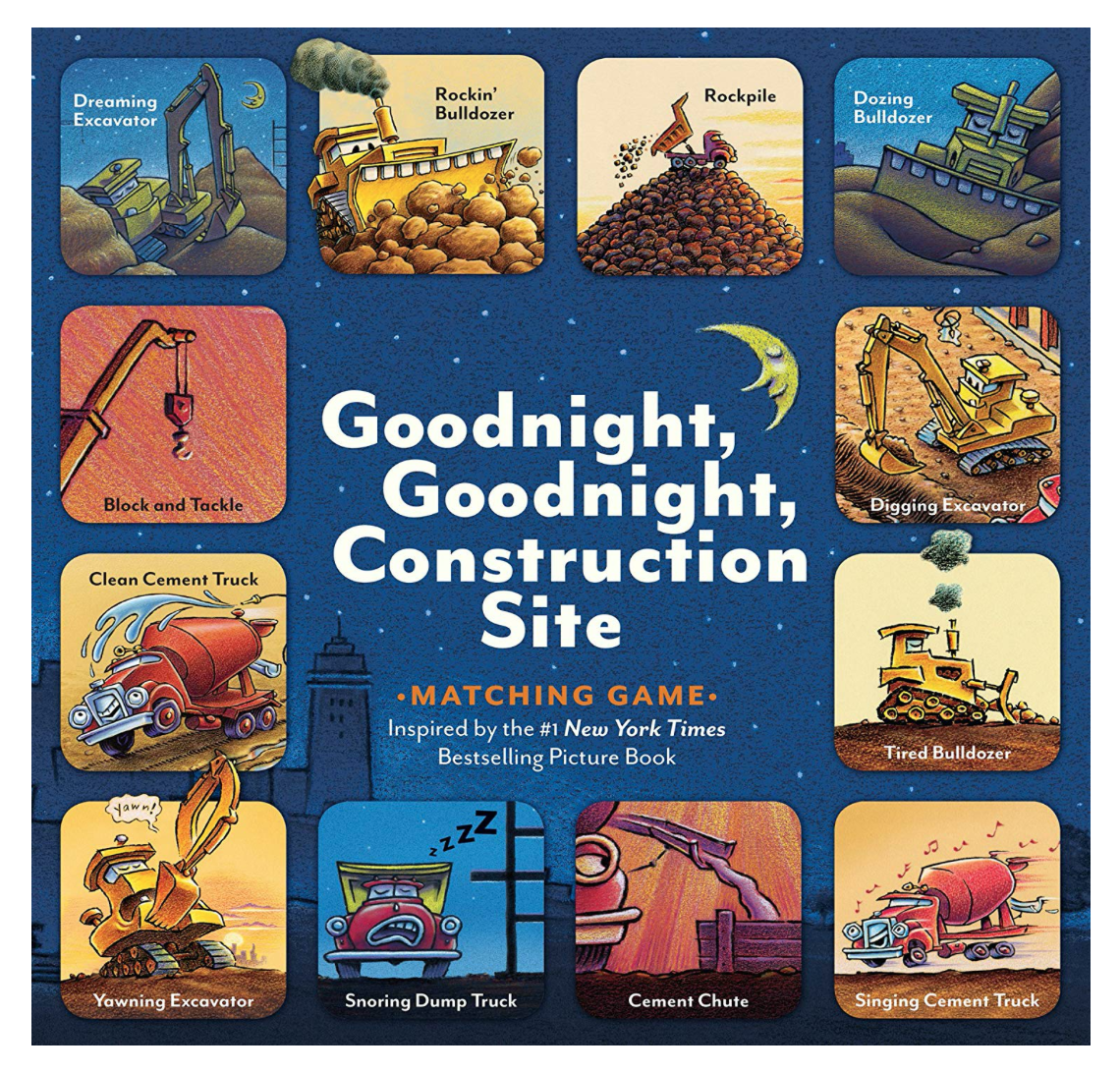 12 // Goodnight Goodnight Construction Site Memory // We love all of these books! Leyton is fascinated with trucks so this memory game is one of his faves.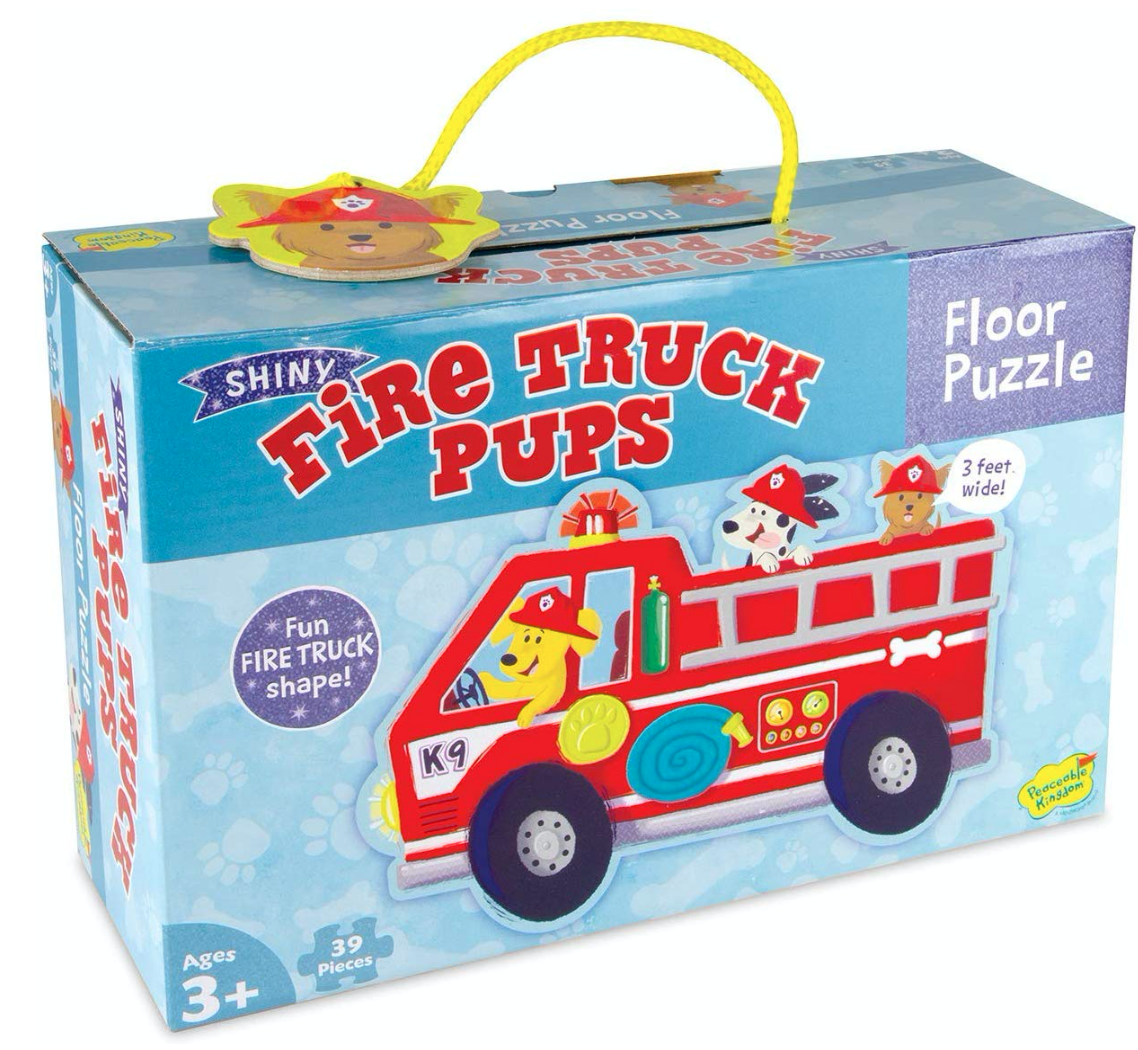 13 // Fire Truck Pups // Grab a cup of coffee, spread out on the floor and let your pre-schooler put this fun floor puzzle together! If you're a boy mom, you know we have all things trucks and cars!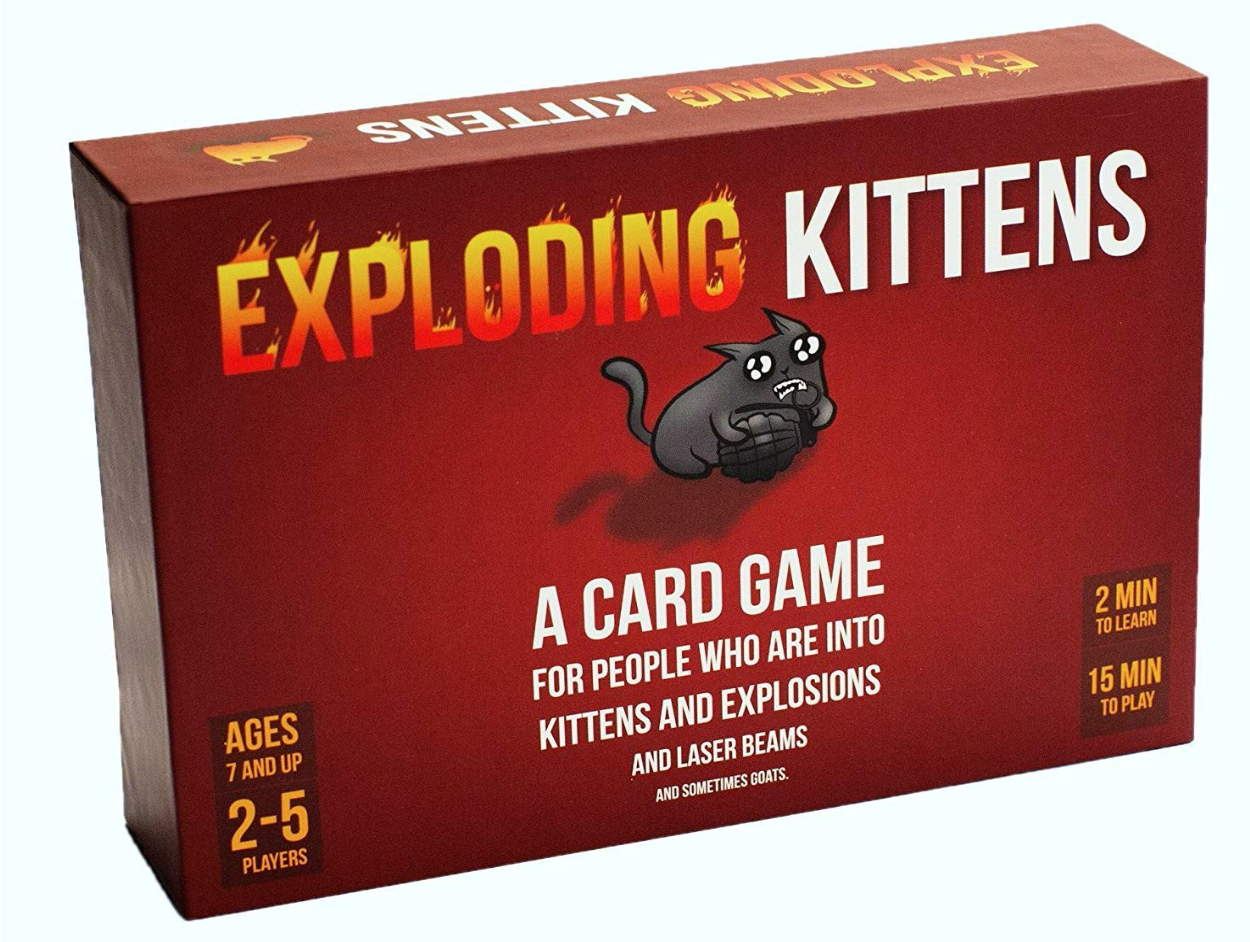 14 // Exploding Kittens // Such a crazy name but really is a lot of fun! We've played it with our supper club. Try it!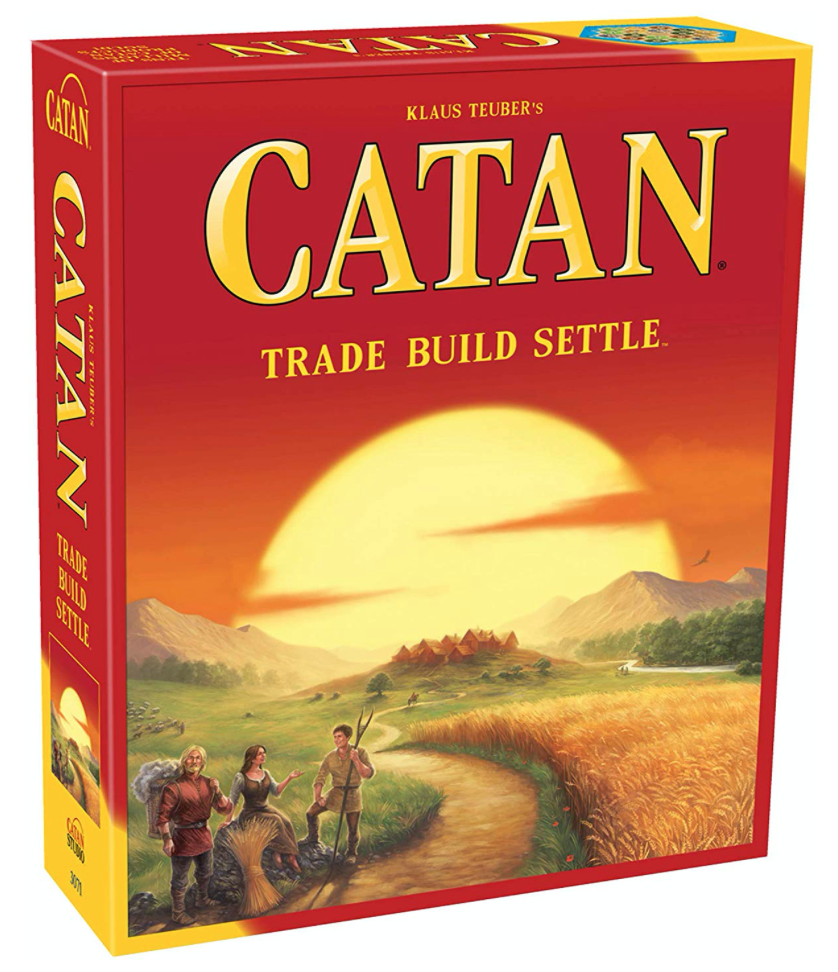 15 // Catan // No surprise here! We love finding people who know how to play this game or introducing it to friends!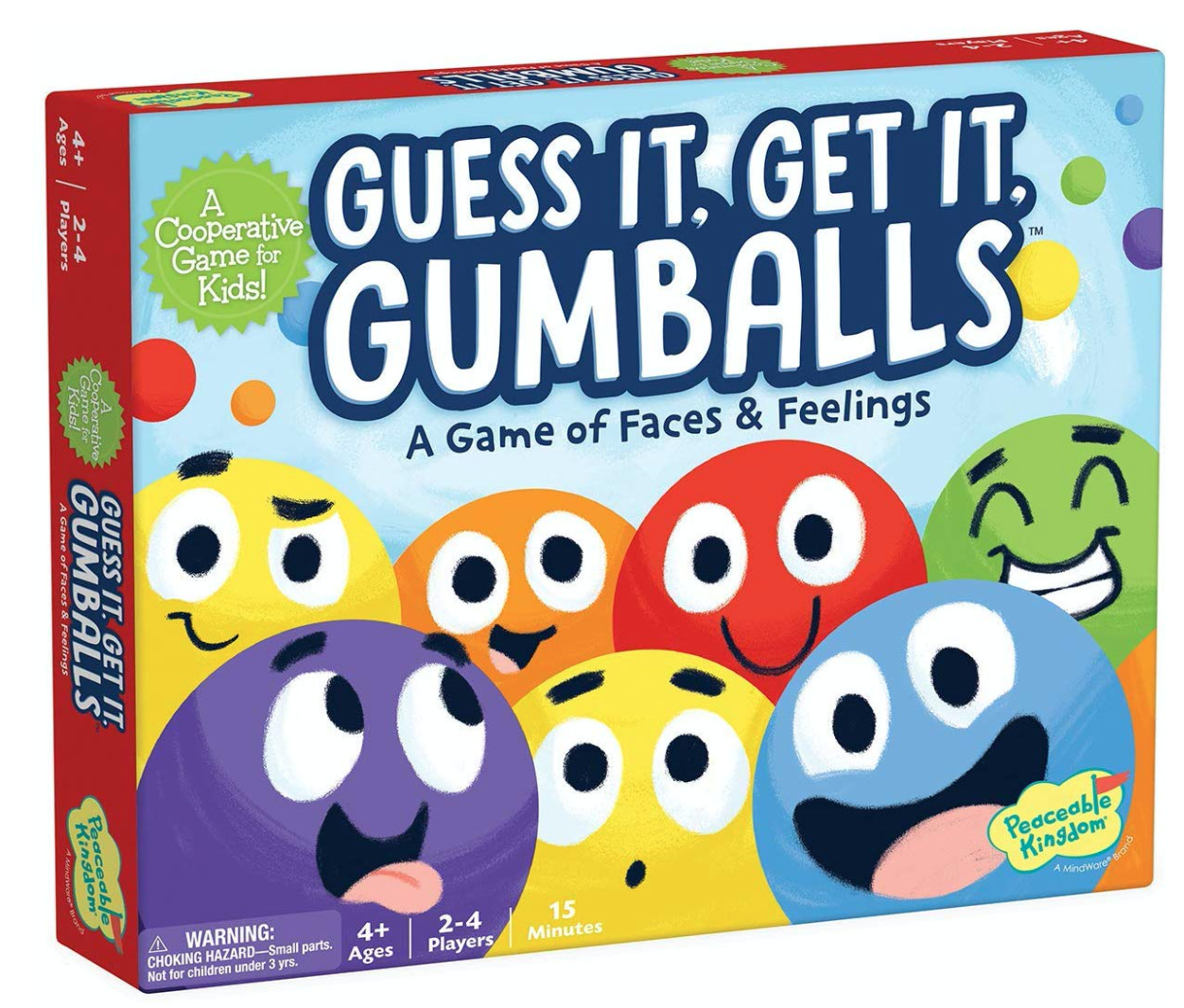 16 //  Guess It. Get It. Gumballs // Cooperative game of faces and feelings for kids. We have and love that it's fun and teaches a lesson!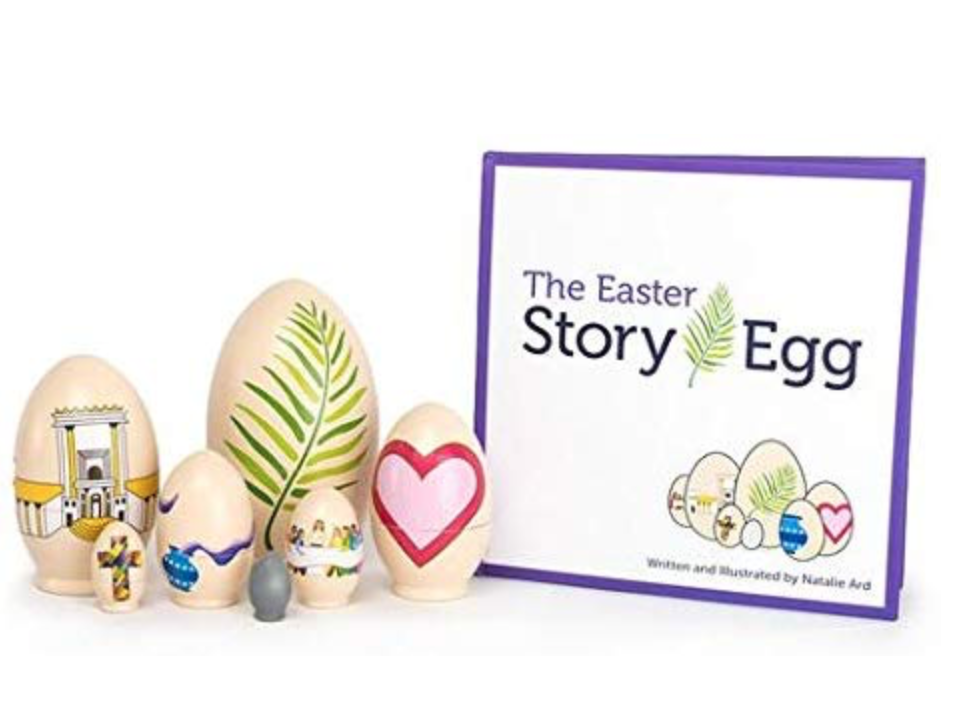 17 // The Easter Story Egg // This is a great time to get ready for Easter as it is fast approaching. We love to bring this out each year to tell the story!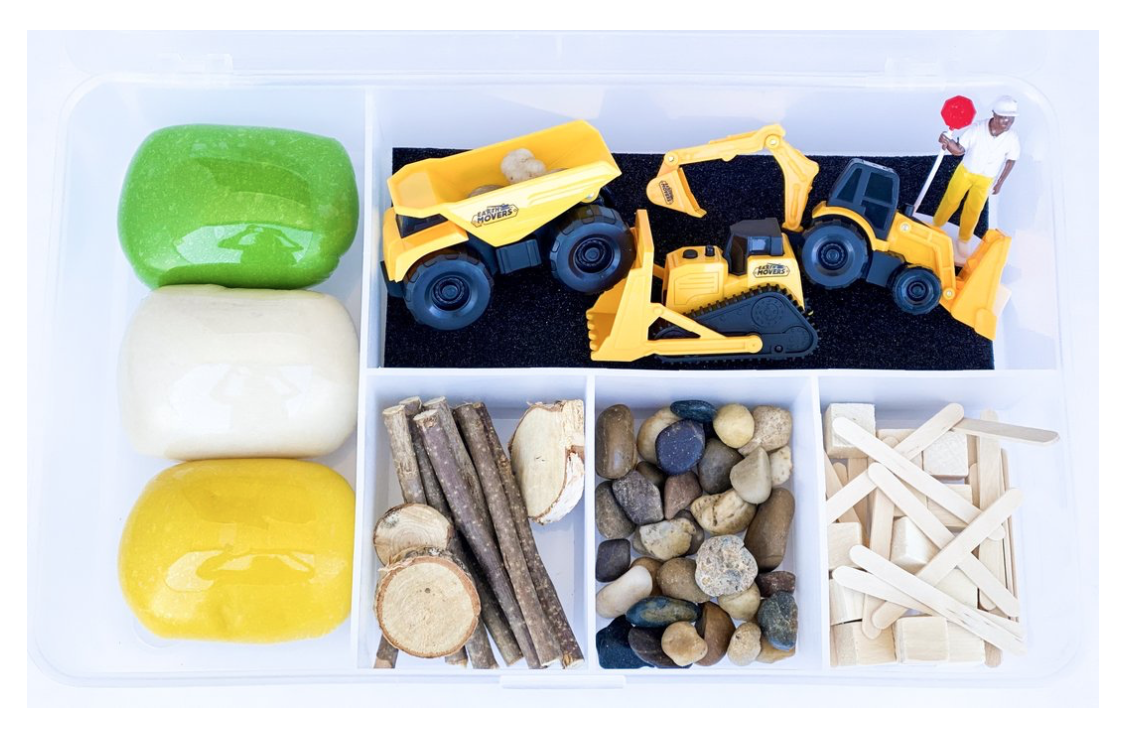 18 // Young Wild and Freidman Sensory Kits // Another great option are these fun sensory kits and activities for kids! So many to choose from. You saw we loved ours around Valentine's Day!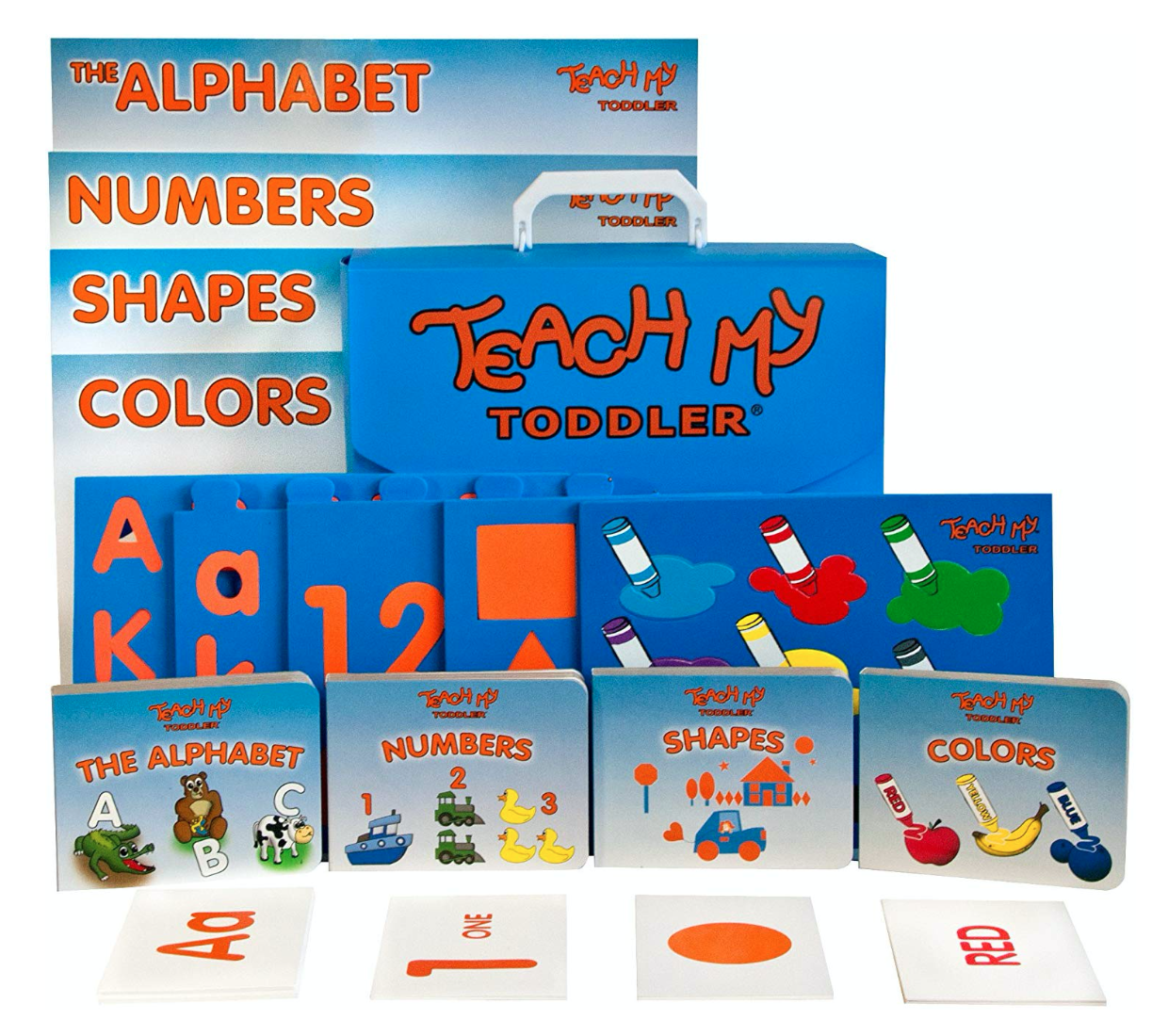 19 // Teach My Toddler Learning Kit // Teach your toddler alphabet, colors, numbers, and shapes with these preset Teach My kits!!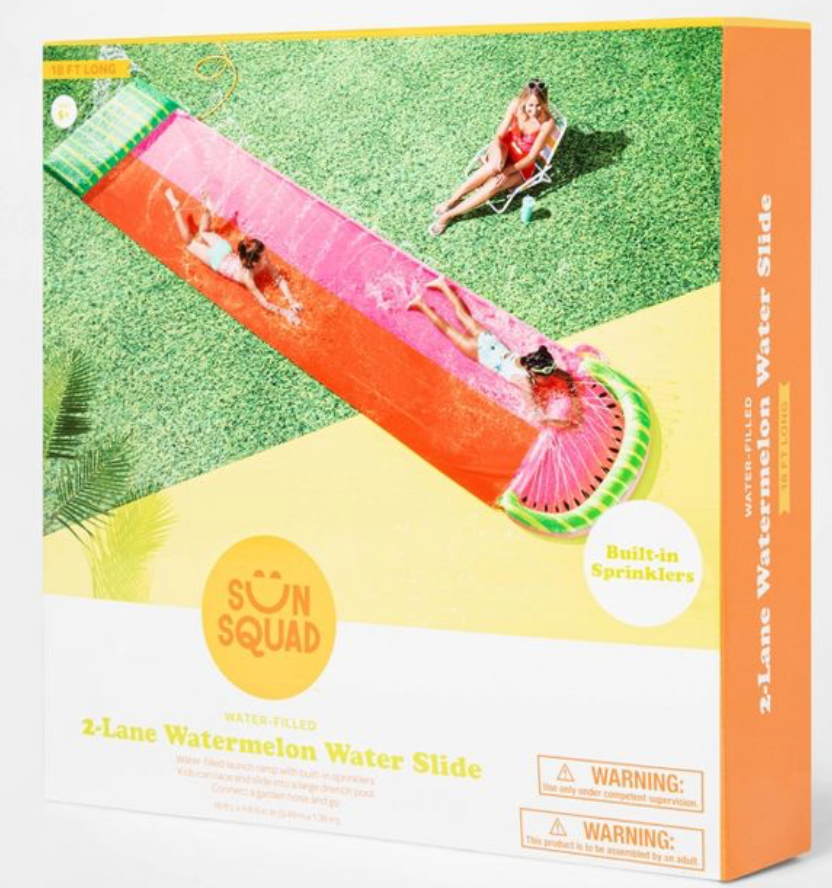 20 // Watermelon Slip and Slide (sold out, but linked SIMILAR DOUBLE SLIP AND SLIP HERE) // With the warmer temps it's about that time to break out the pools and all the water things! Fun in the sun!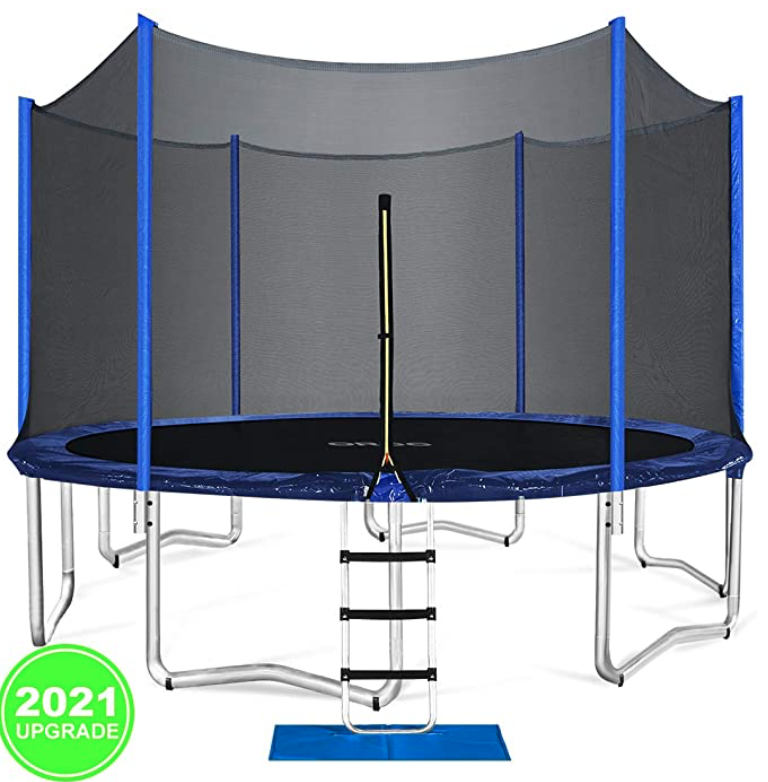 21 // Trampoline // Get all their wiggles out!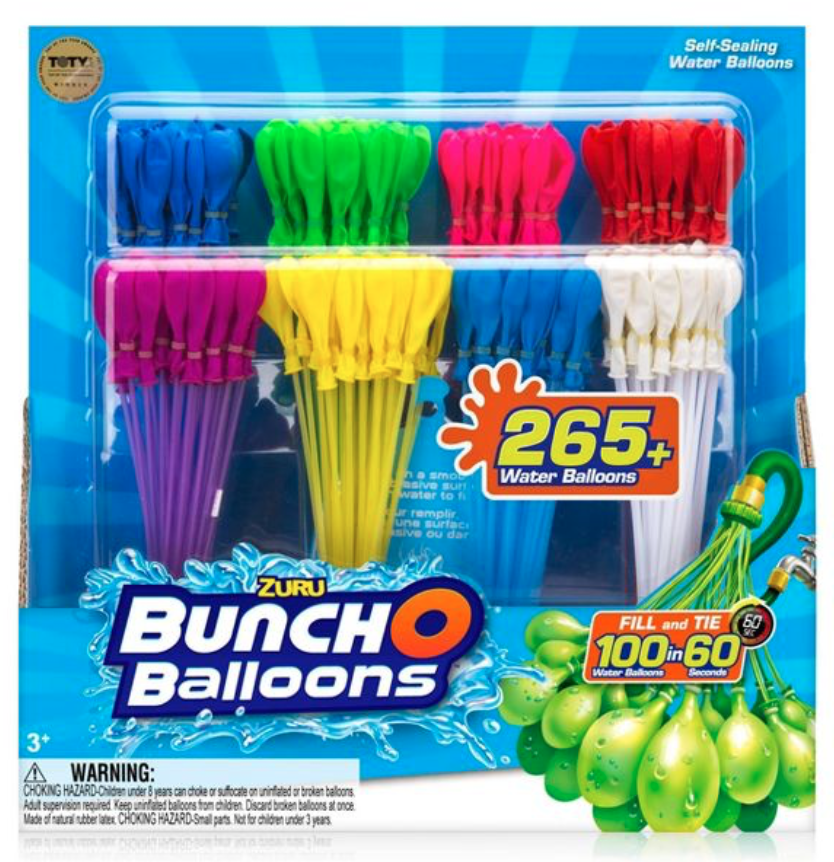 22// Water balloons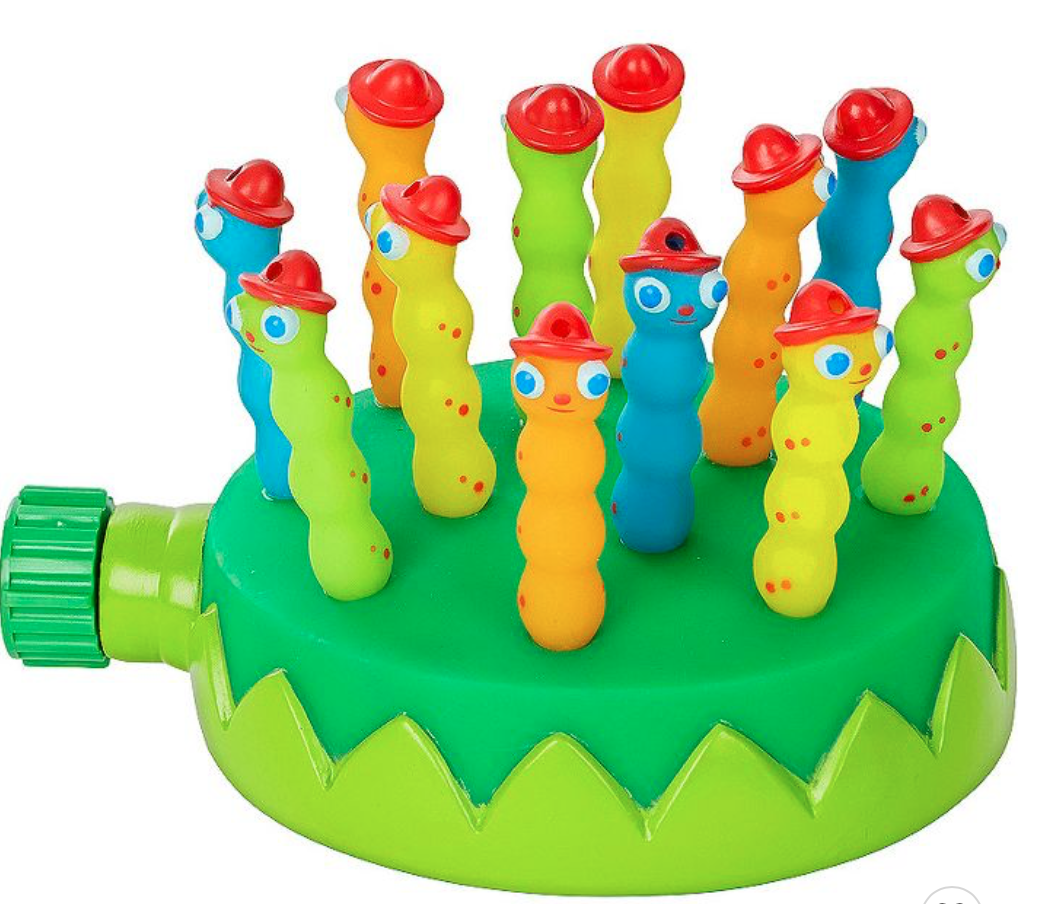 23 // Sunny Patch Sprinkler // Wet and Wild Sprinkler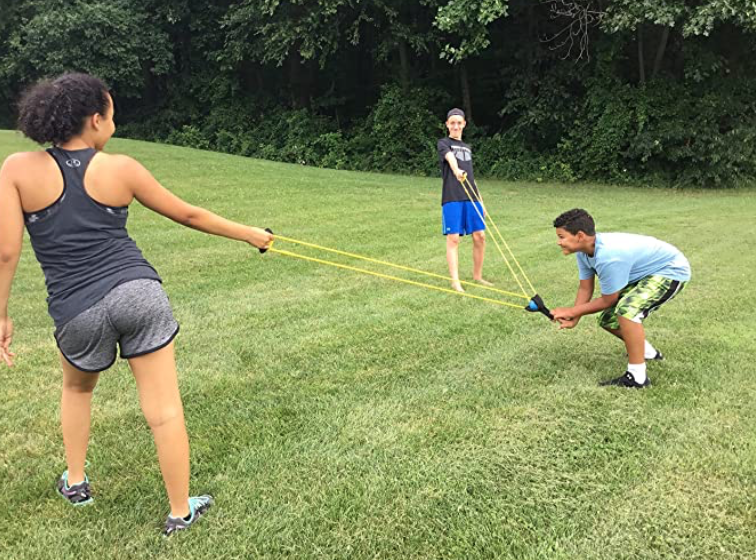 24 // Waterballloon Launcher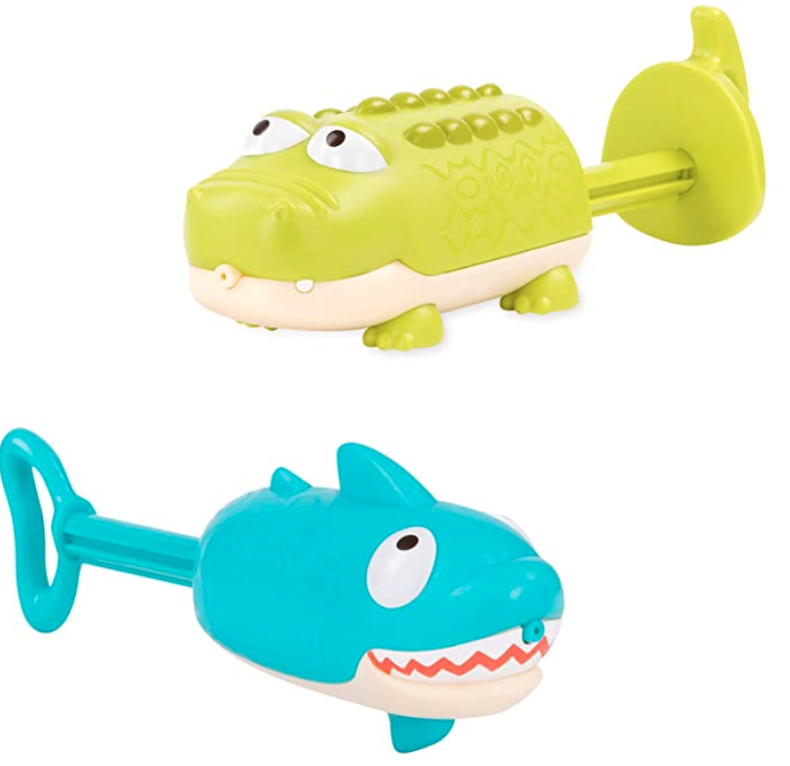 25 // Summer B. Toys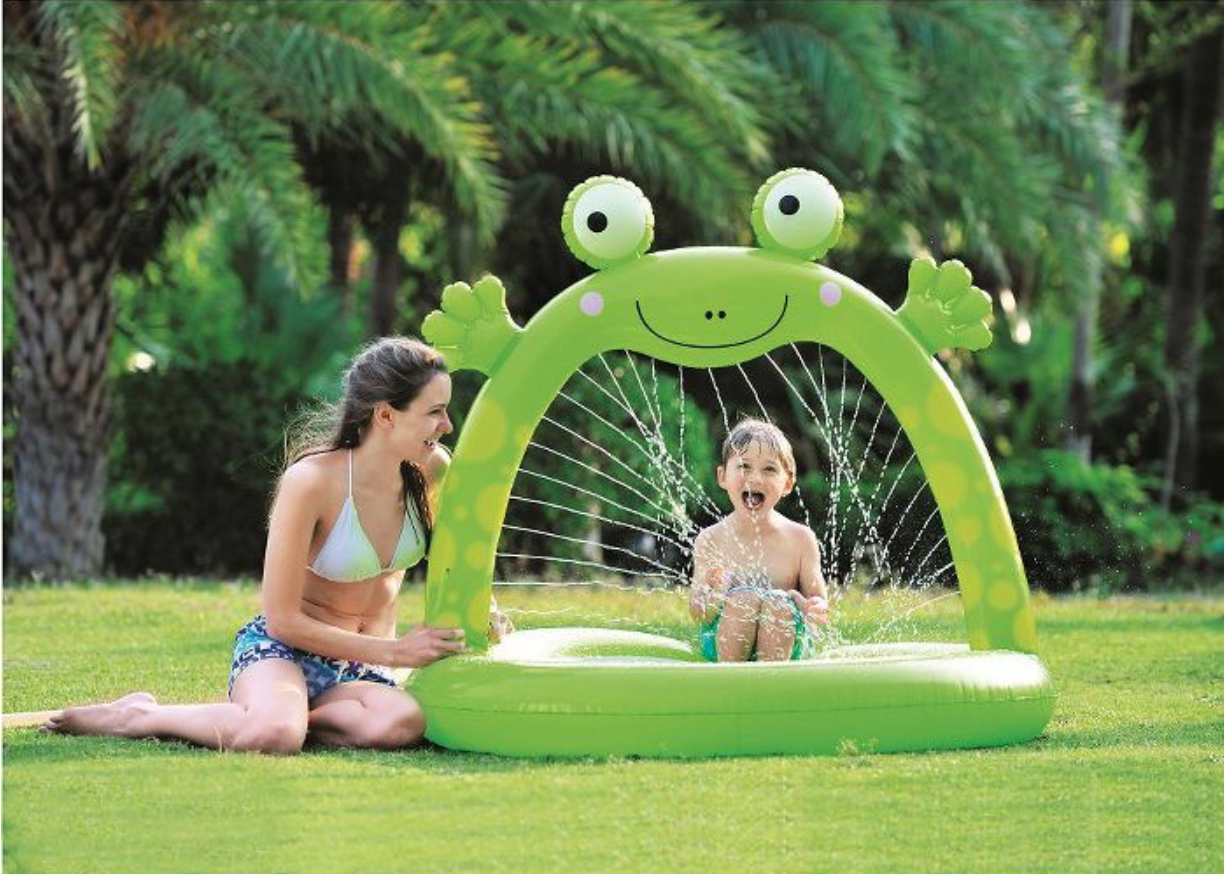 26 // Kiddie Pools
See below for tons more fun games and activities for all ages to stay busy on your next vacation or stay-cation! What's your favorite game or activity with your kids right now?
YOUR Favorite Family Games:
SHOP The Spring Break Activities For Kids Post HERE:

PIN The Spring Break Activities For Kids Post For Later!
Heather Brown helps busy mamas of young littles who are caught in the hustle to find encouragement in their journey to true health, from the inside out, starting with the heart. Read her journey of learning to live a life well-loved
HERE!