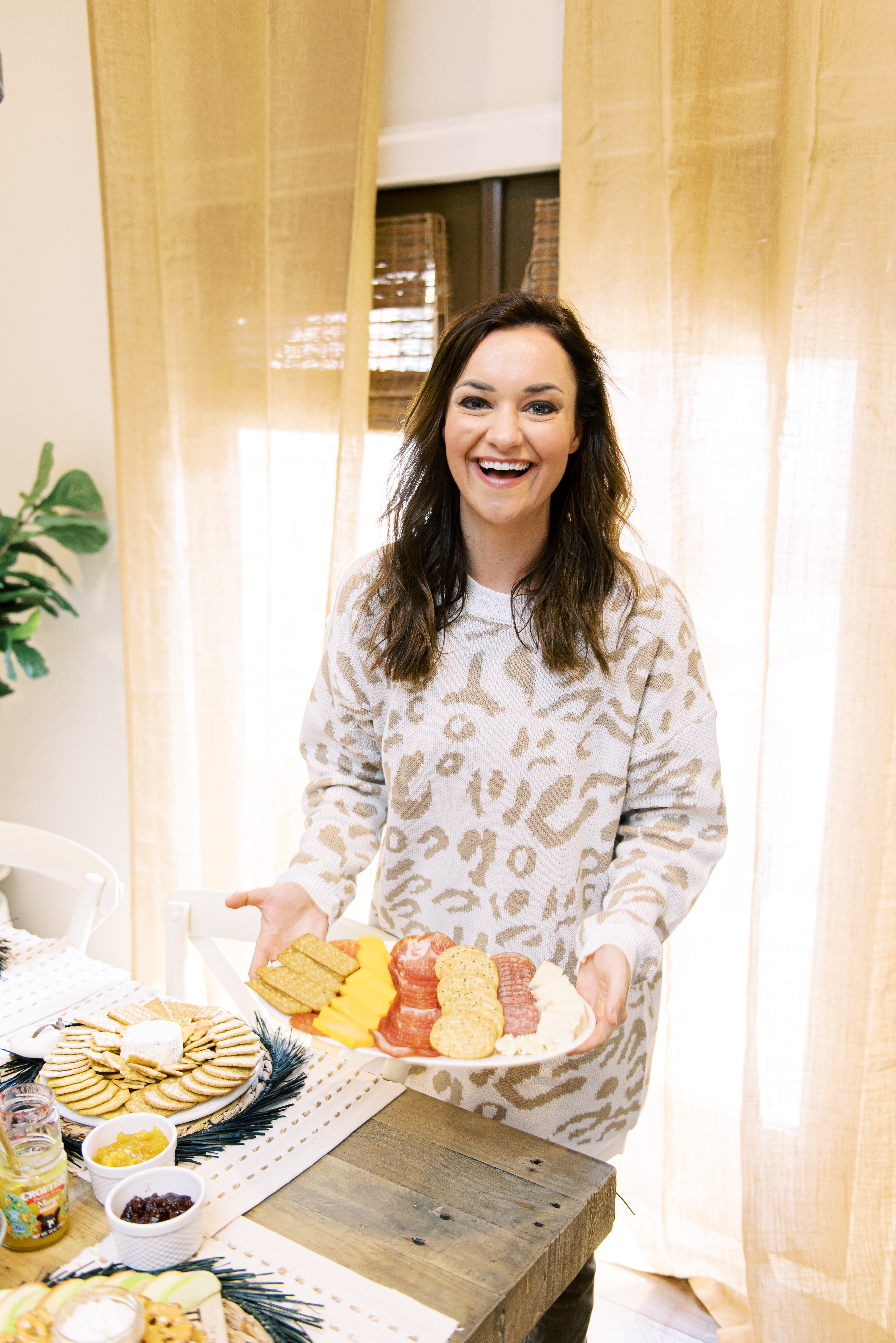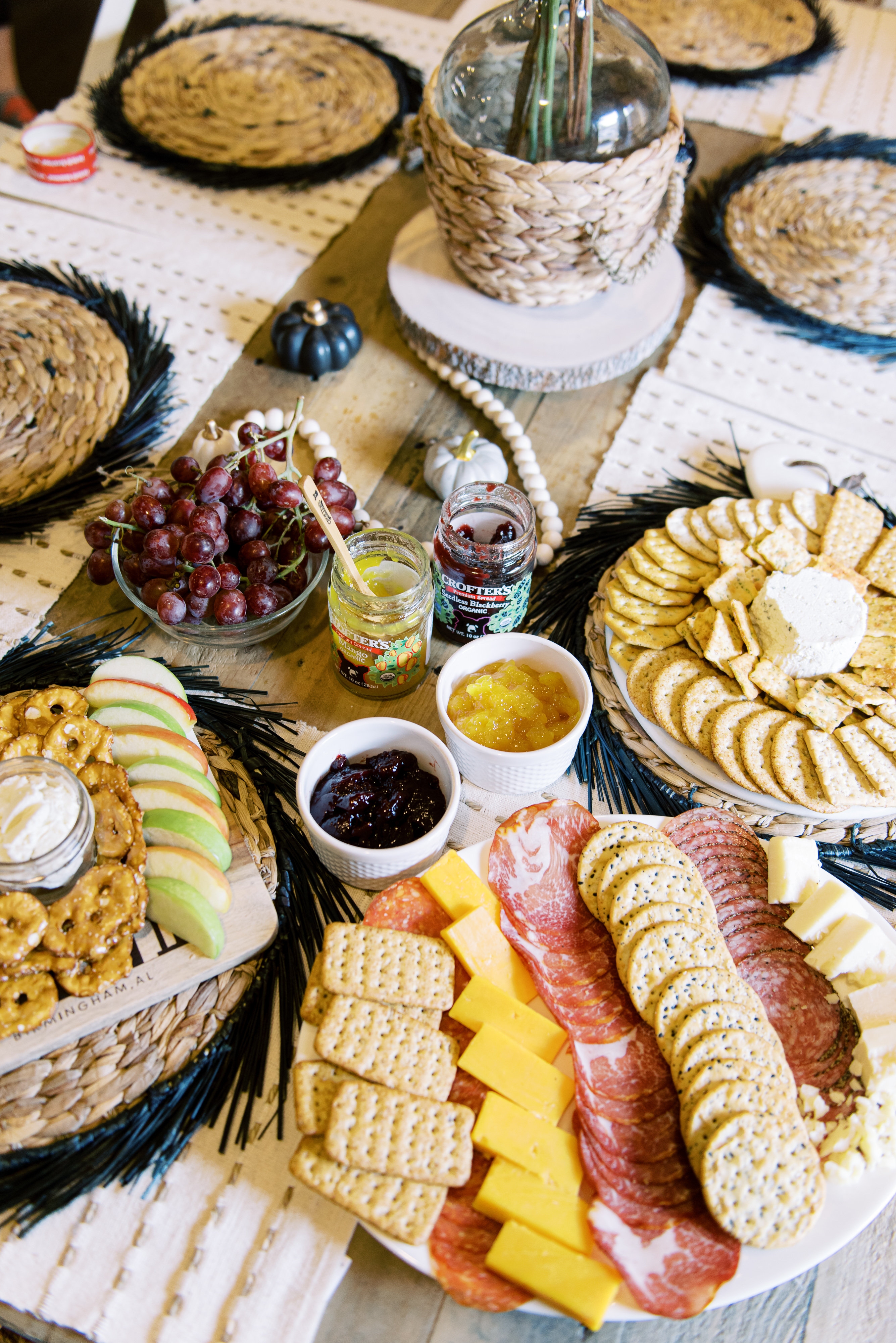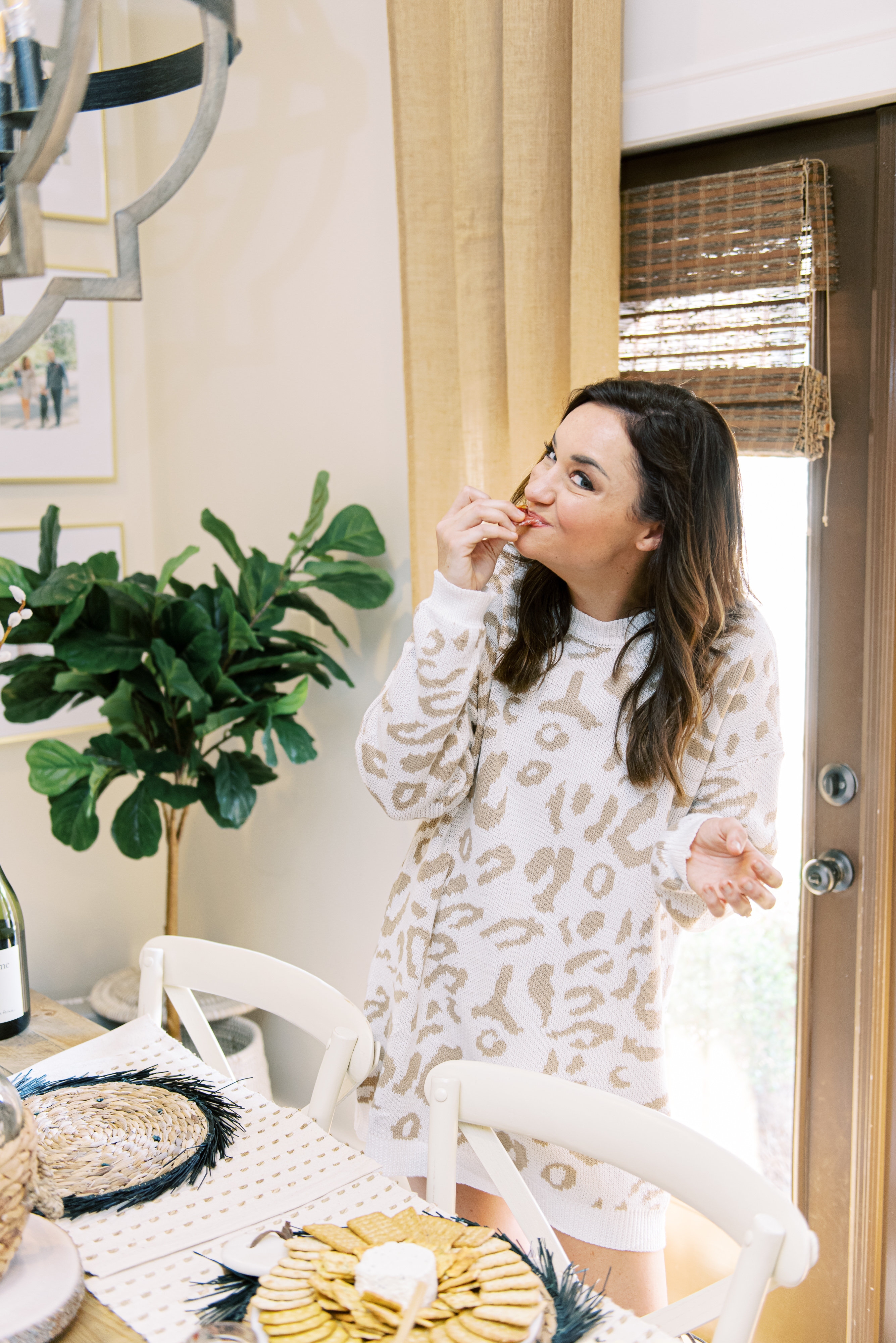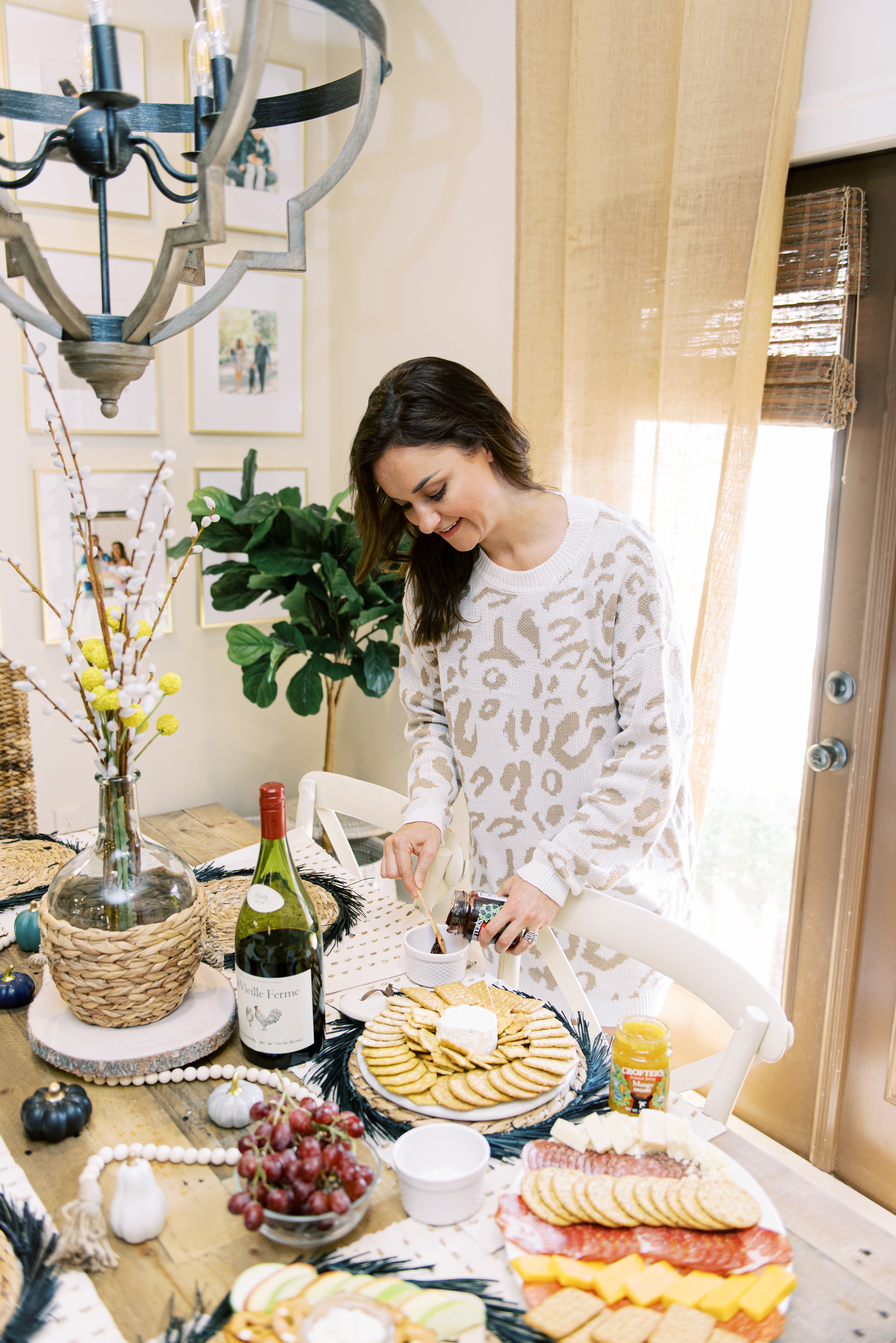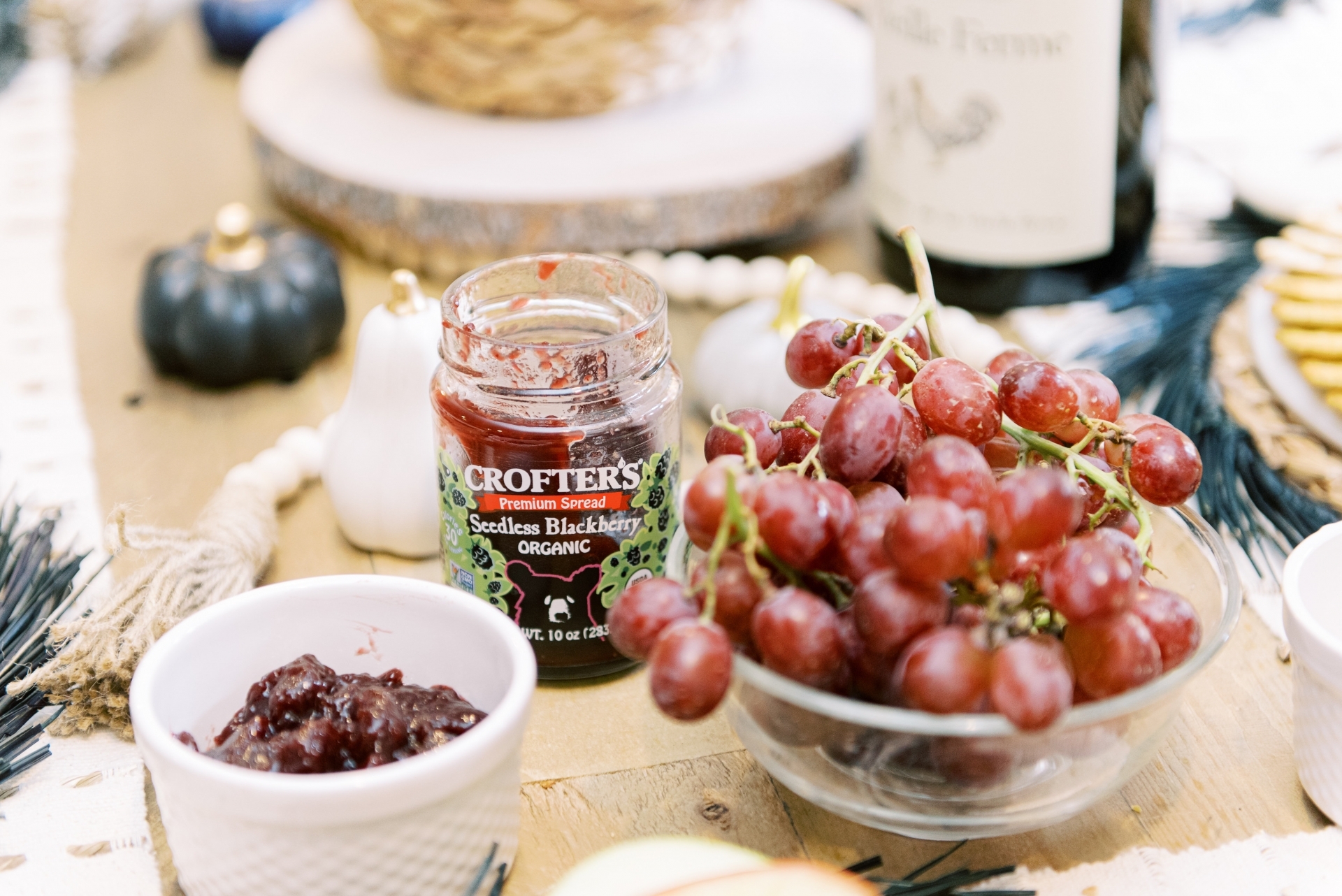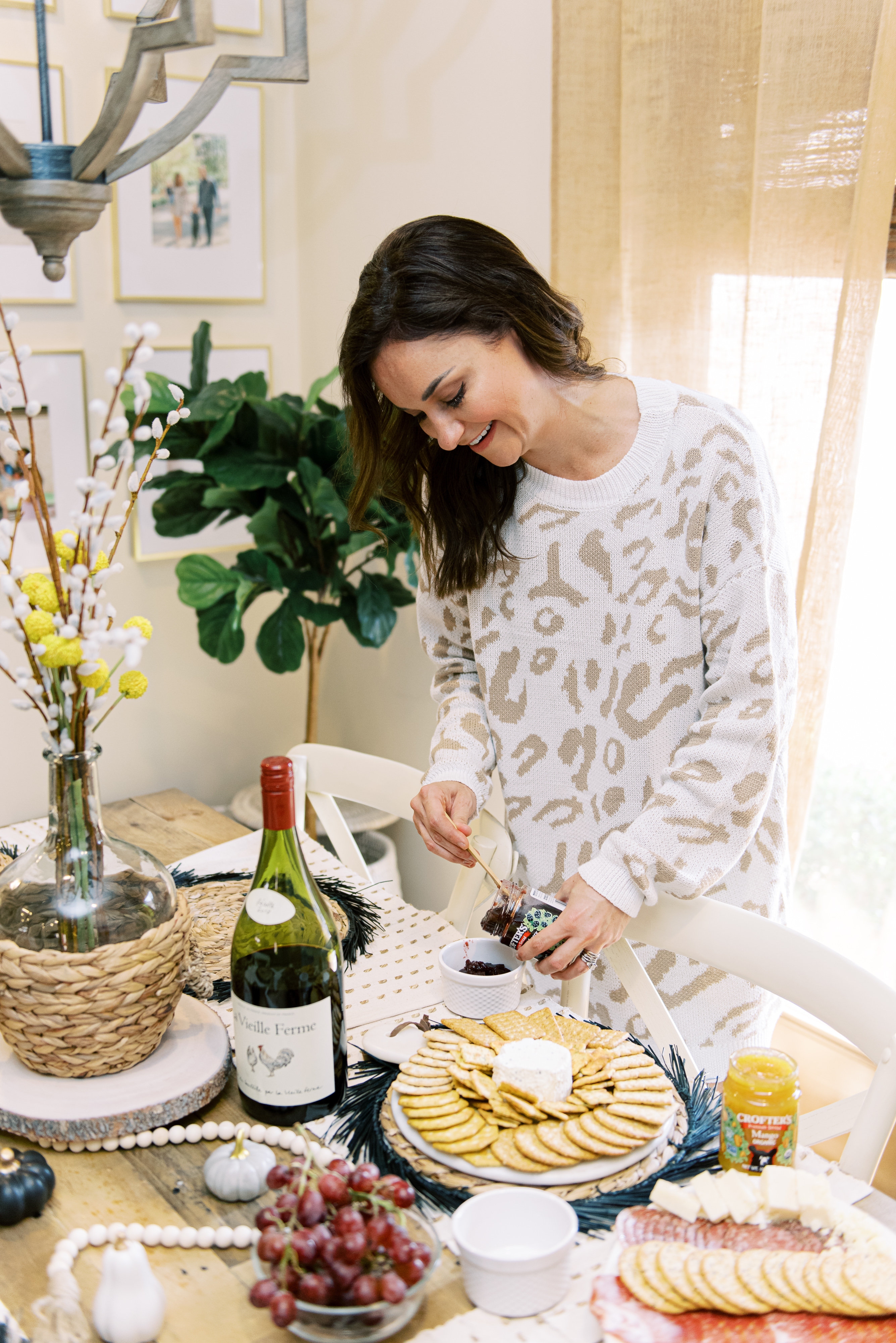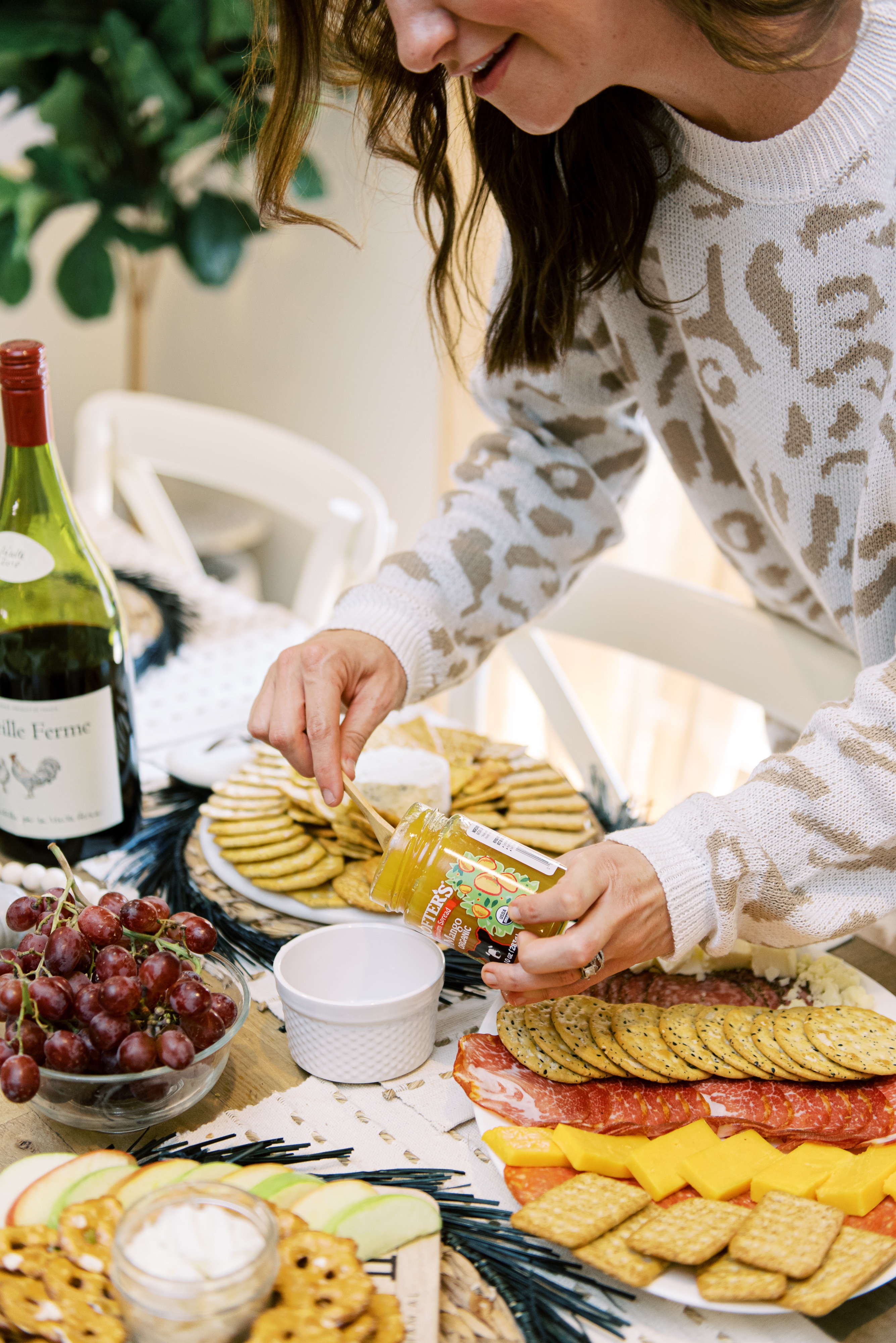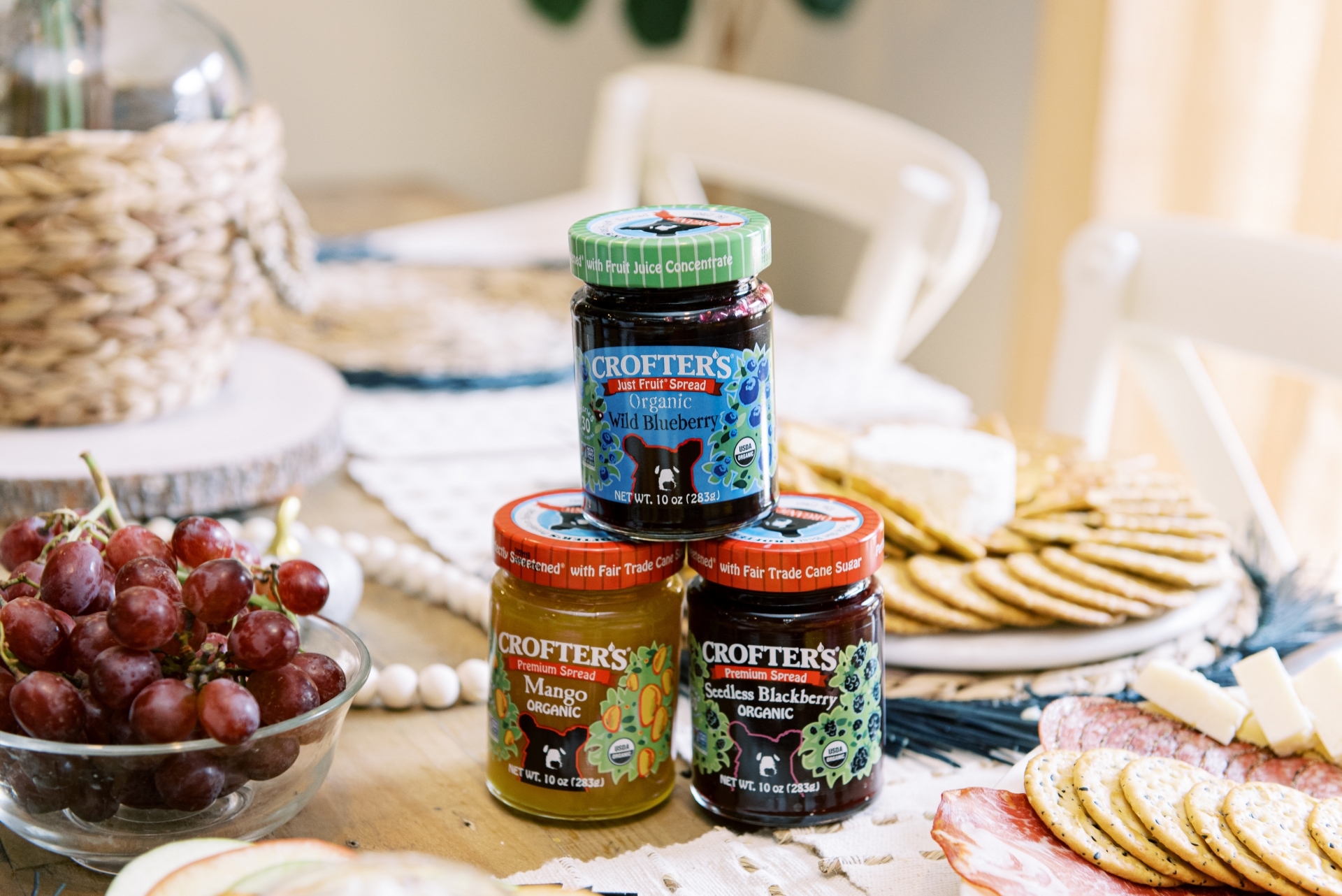 SHOP The Fall Charcuterie Board Post HERE: Amazon Leopard Tunic – size S (would size up for length) // Table // Placemat // Dining Chairs // Dining Room Makeover Details // Fiddle Leaf Tree // Chandelier // Wooden Beads
Photos by Eric and Jamie Photo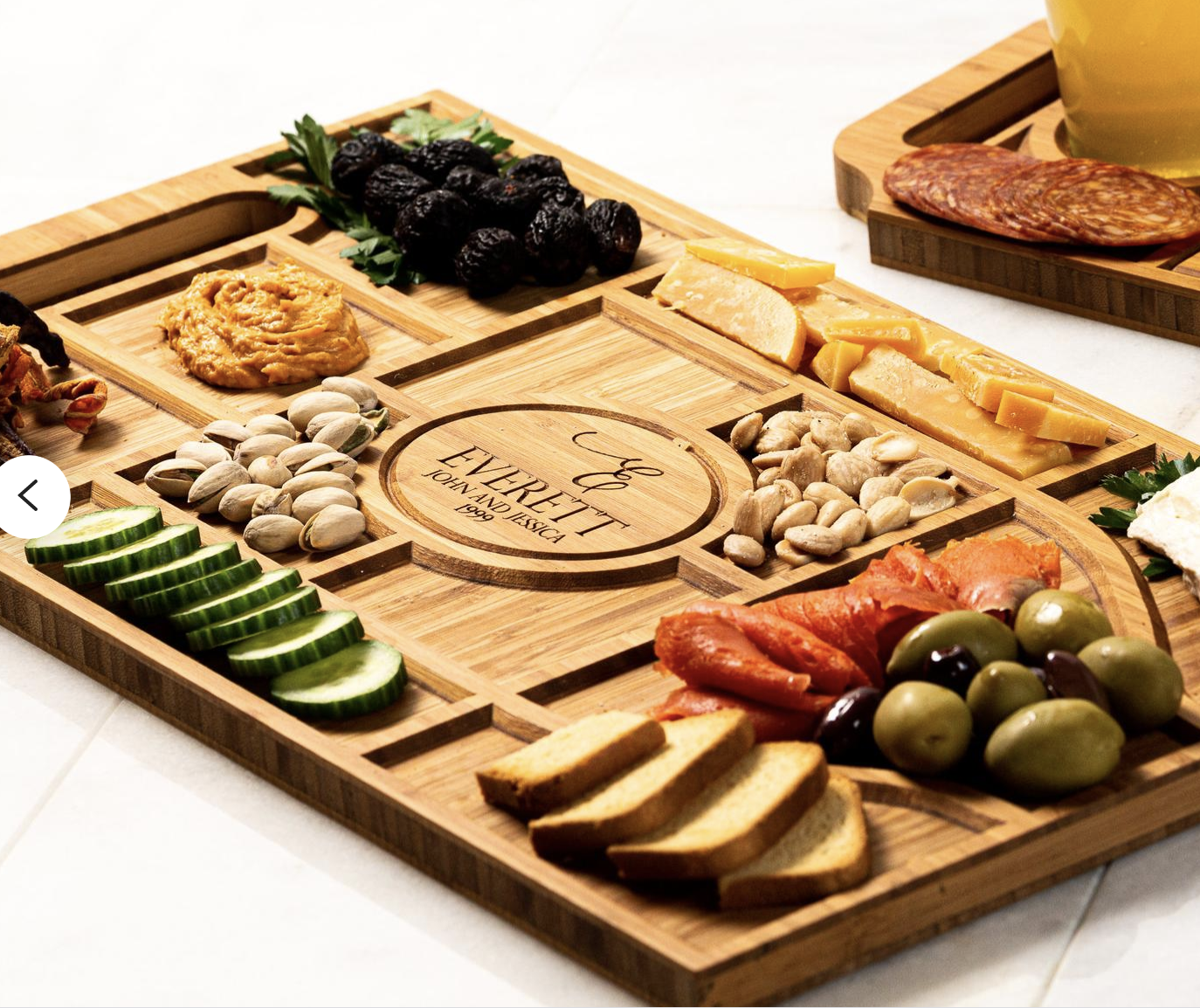 Personalized Charcuterie Board
Thank you to Crofter's for partnering with me on this post!
Happy Halloween, friends! Are you trick or treating tonight with your kiddos, hosting a party, maybe going to your church's fall festival? Regardless of how you will be celebrating this spooky holiday, I hope your day is filled with fun memories with your littles, friends, or neighbors!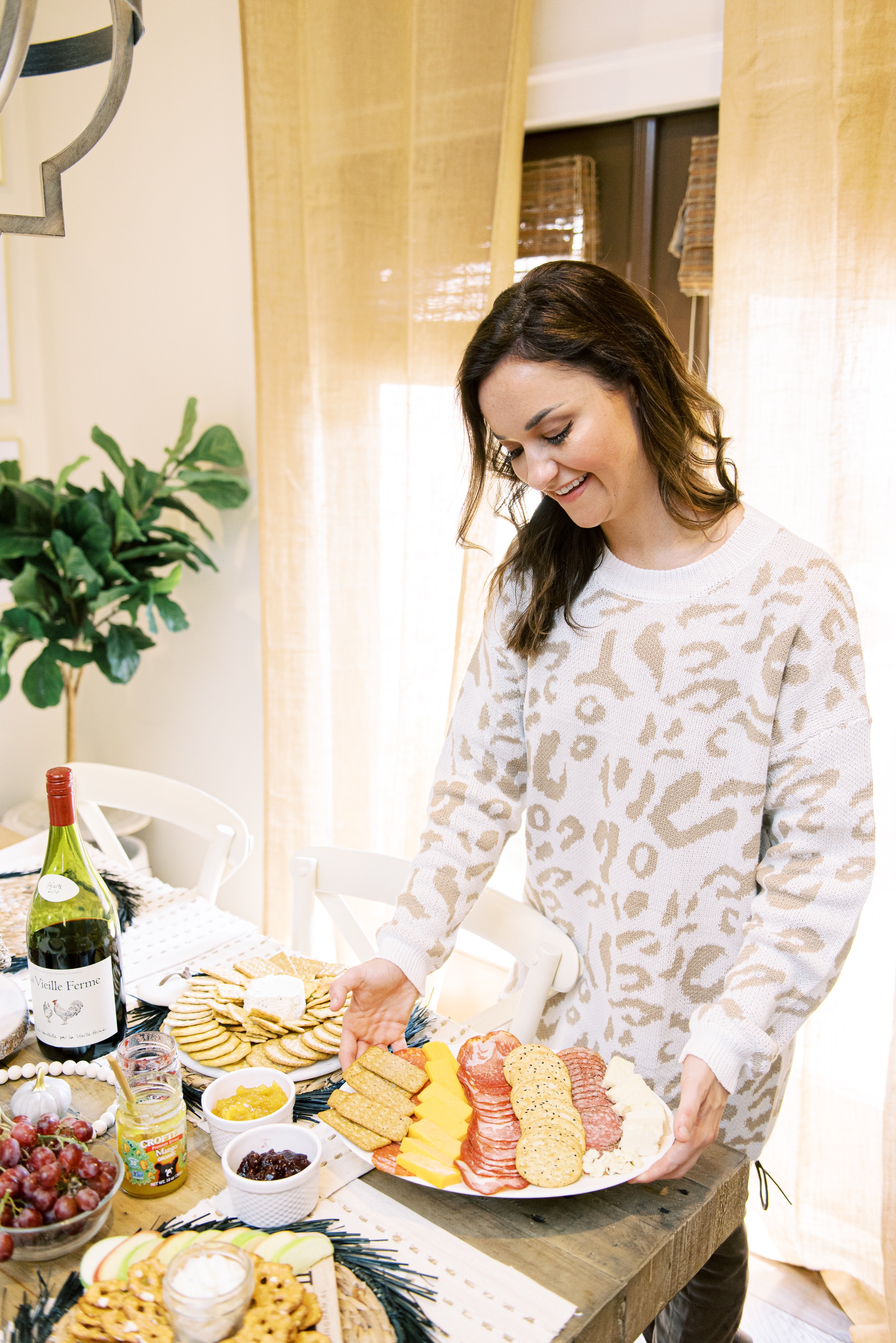 One thing our neighborhood does is designate "hub homes" where the adults congregate to eat + drink together in-between trick-or-treating with the kiddos! The first year I witnessed this I thought it was GENIUS! Sadly, my typical "hub home" friend moved and it's supposed to rain so we will see how it all pans out.
Today we plan to go to Leyton's school Halloween party to celebrate with him at school! Since it is rather chilly and rainy today and tonight, we plan to get dressed up and quickly hit up the neighborhood if the weather permits!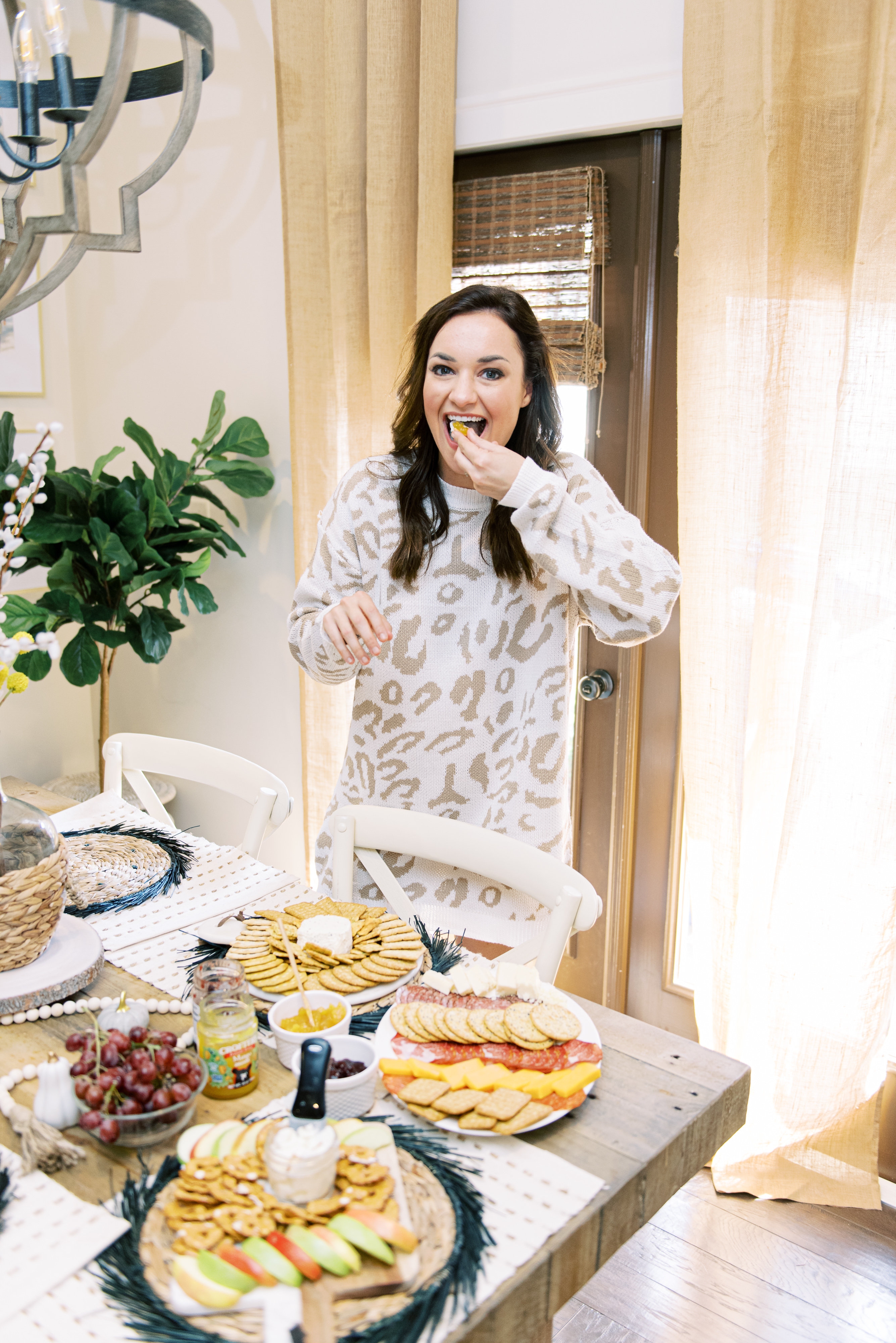 When I was thinking about what type of post on Halloween might be beneficial for y'all, I thought this charcuterie board would be fun! Instead of candy for the kids, it's cheese + wine + all sorts of deliciousness for the grown-ups! 😉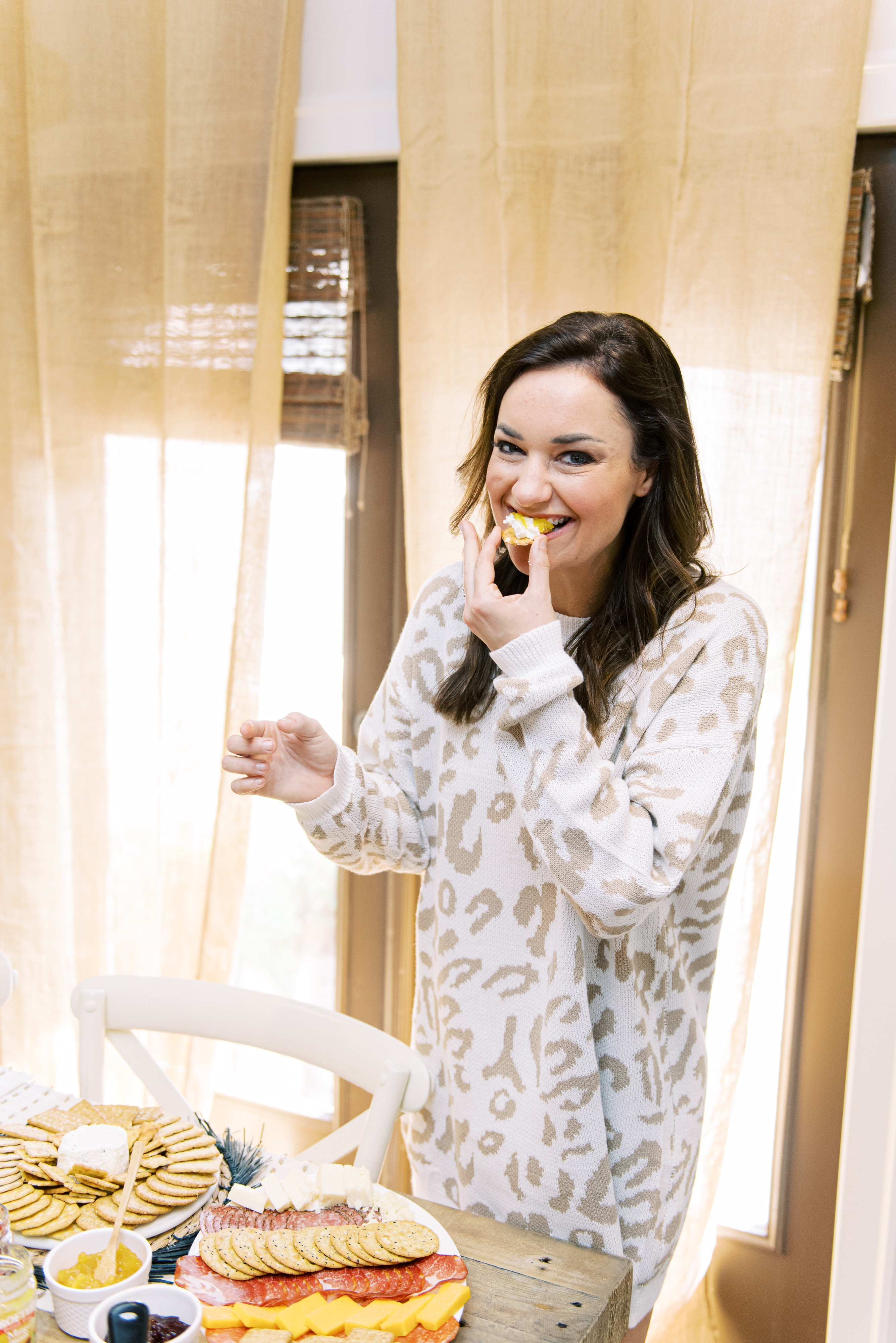 Whether you put together your fall charcuterie board tonight or not, this is truly perfect for any occasion! Girls night, wine + cheese party, or even your upcoming Friendsgiving/Thanksgiving celebration. Below I am listing the 8 essentials you need to make a perfect fall charcuterie board – but be sure to not miss adding Crofter's premium spreads to your list!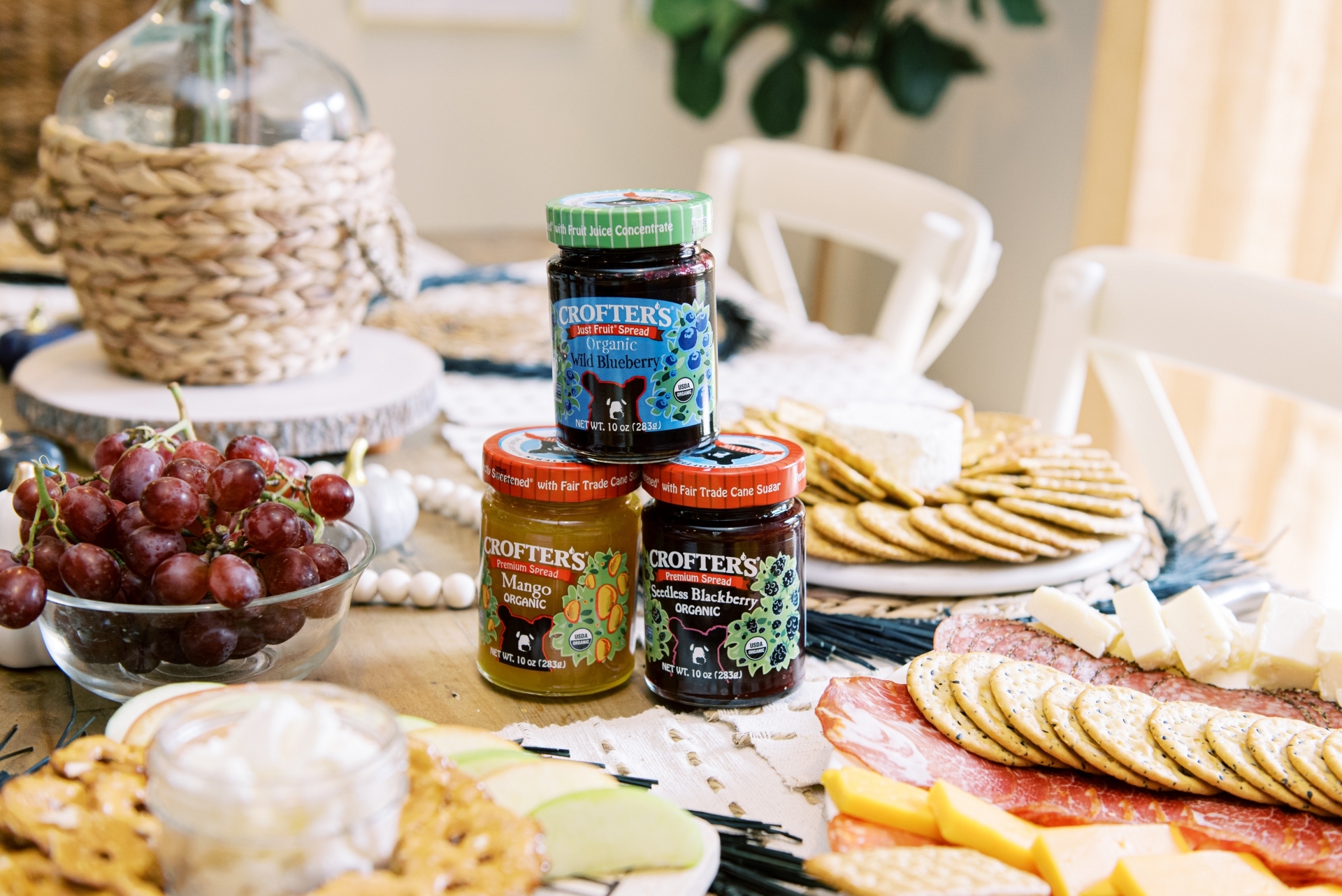 Their Organic Premium Spreads, JUST Fruit Spreads, and Biodynamic Spreads are so delicious, made with the cleanest ingredients, and contain much less sugar than other jams you may find on the shelves. However, that's definitely not to say they are any less sweet!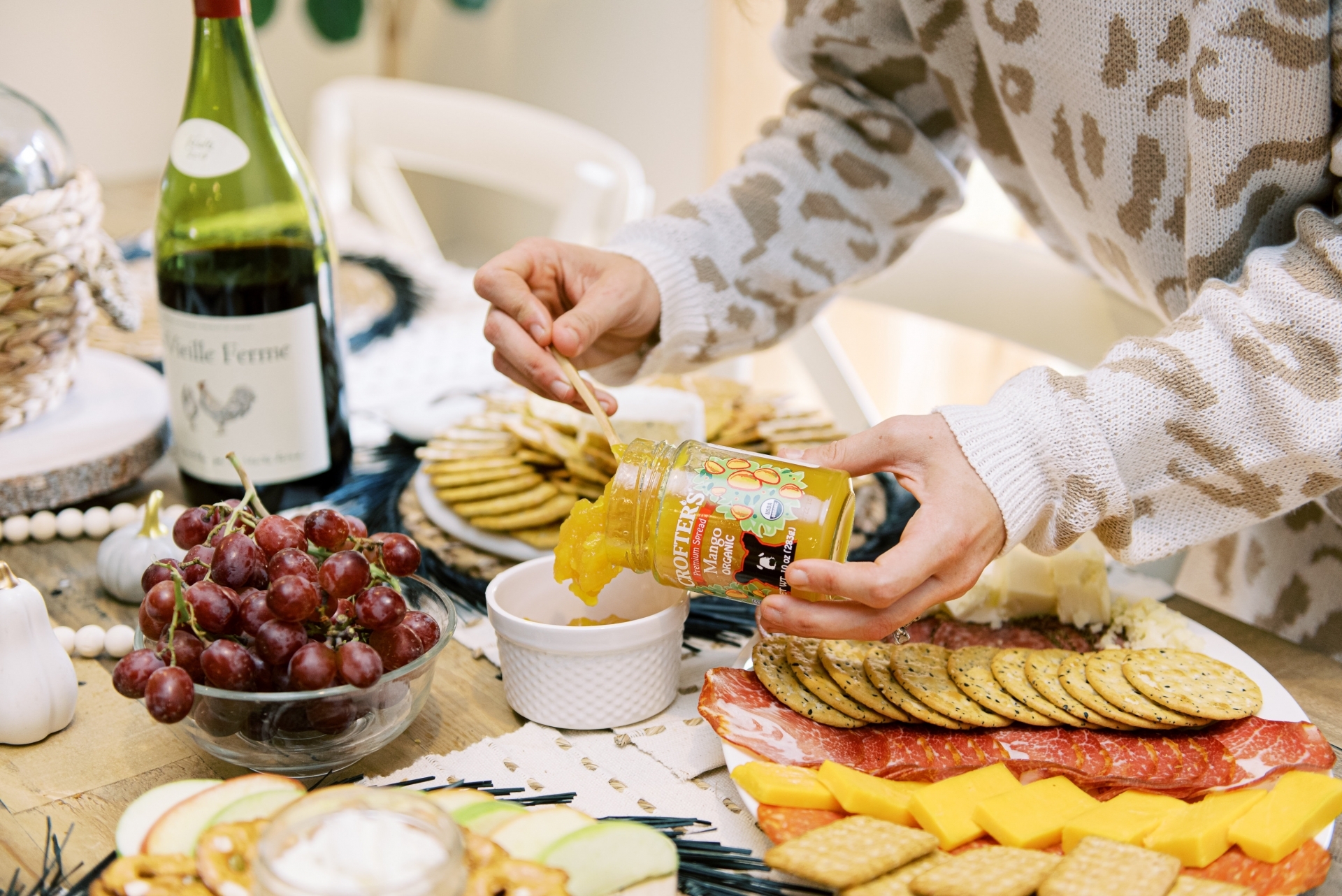 8 Essentials To Make The Perfect Fall Charcuterie Board
1. An Assortment Of Cheeses – I'm talking ALL. THE. CHEESE. Soft, hard, sweet, savory, you can't go wrong here. My most favorite place to purchase cheese is Aldi because of how affordable it is! Their flavored goat cheeses are where it's at for me! You can easily buy several different kinds without breaking the bank. Another favorite of Eric's is the Unexpected Cheddar from Trader Joe's!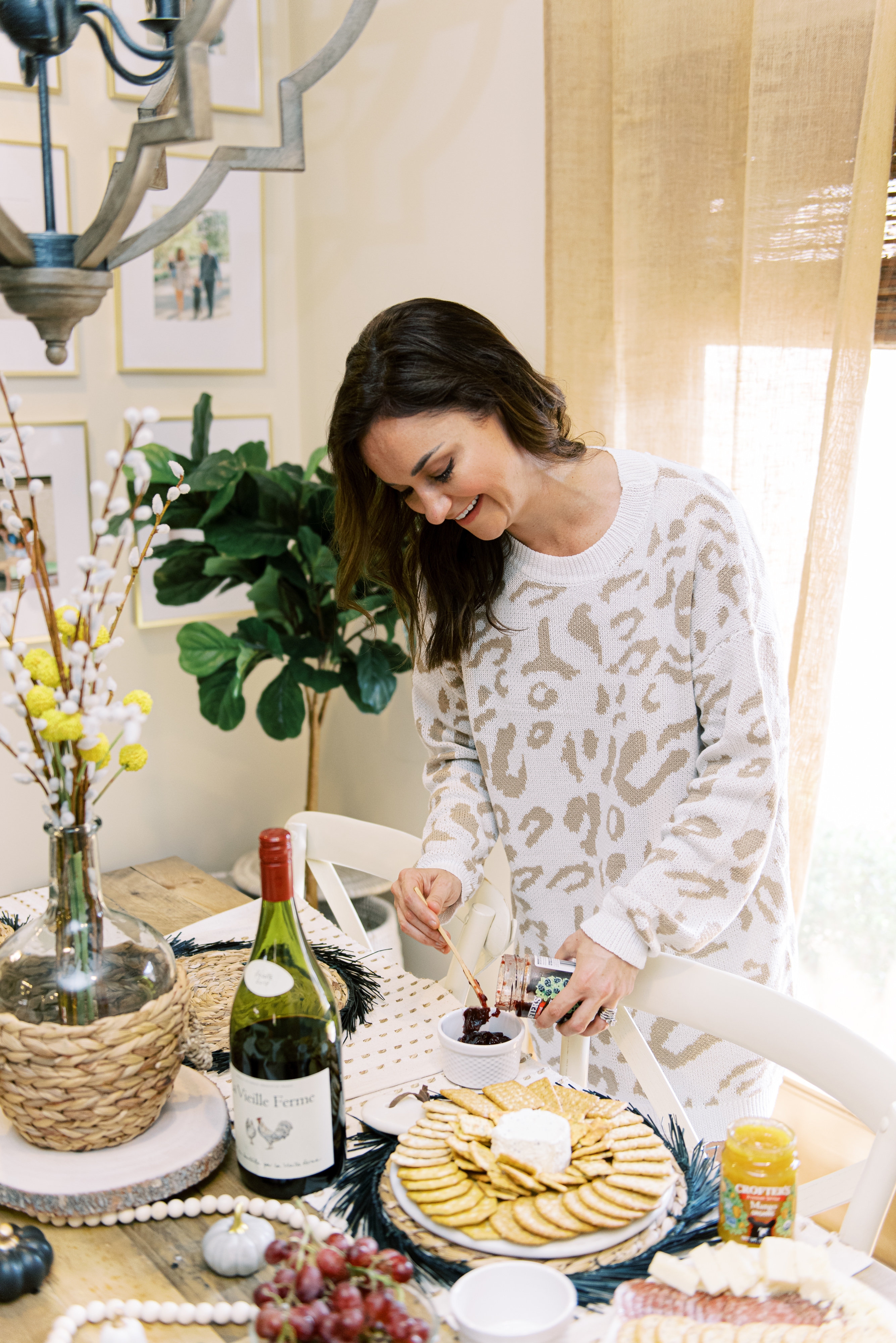 2. An Assortment Of Meats – Your girl LOVES some prosciutto + meat! You can easily find these at Aldi too for much cheaper than other grocery stores. I really like wrapping my cheese in the meat to save on carbs when I'm on a low carb day too!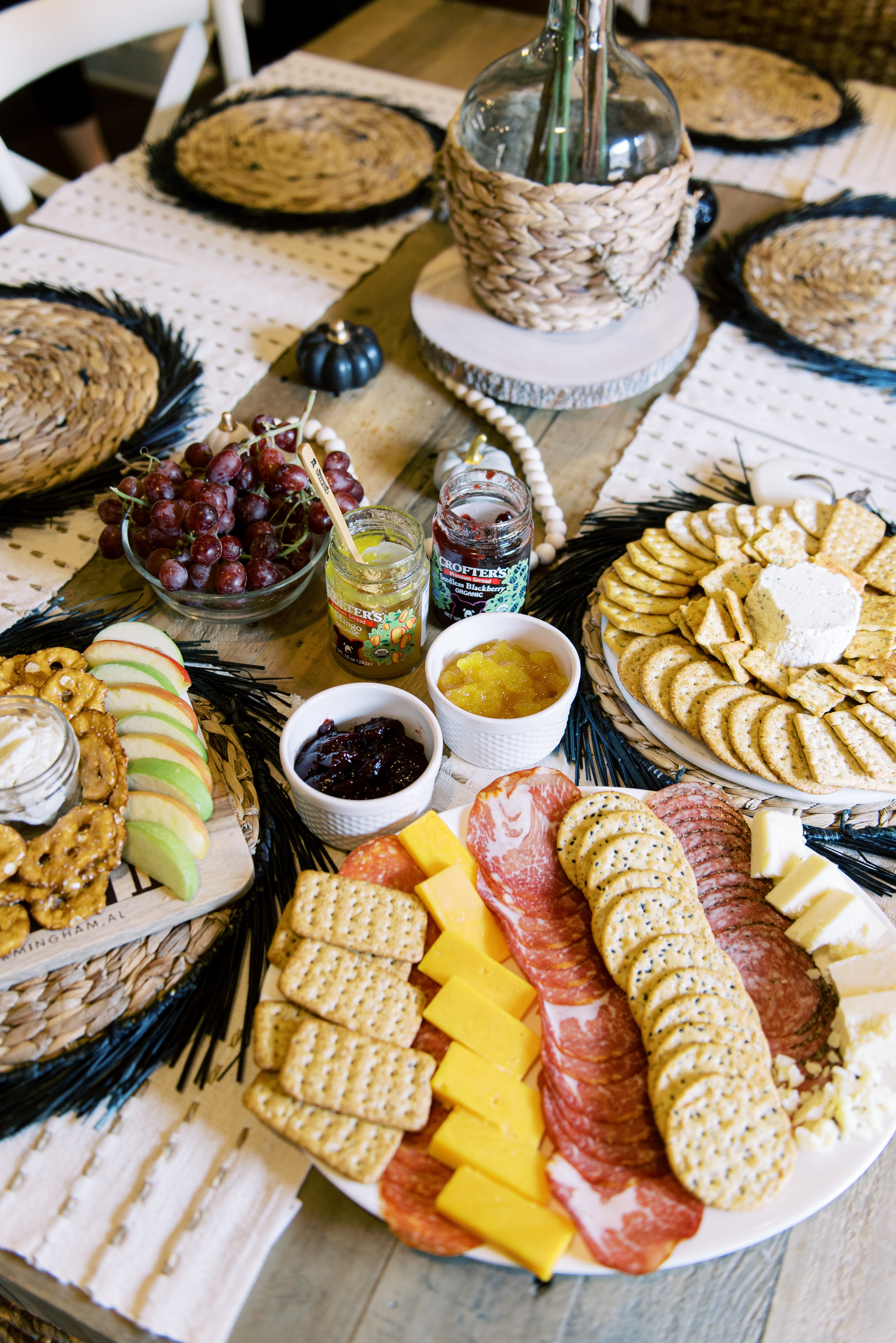 3. DELICIOUS Spreads – This is the best way to add some color and some sweetness to your charcuterie board! Crofter's has the best spreads that are TOP quality – made with the best ingredients. You can find where to purchase near you HERE!
4. Crackers – Go with all shapes, sizes, and textures here! Add in mini bread crisps, pretzels, pita, anything and everything! The more carbs, the better, right? (At least on treat days 😉 )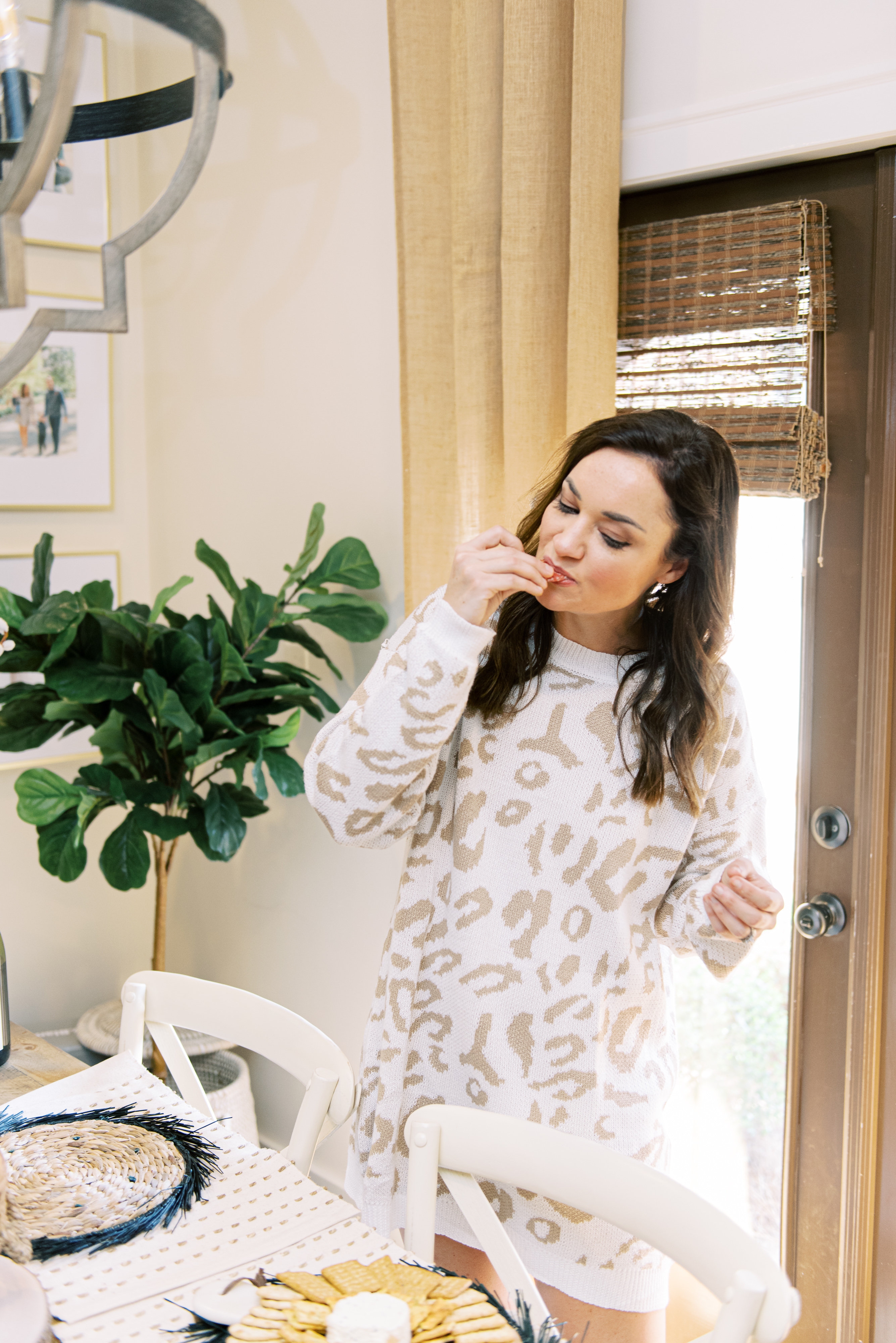 5. Pumpkins – Grabbing a few extra pumpkins from your grocery store or from around your home is the perfect way to bring the FALL to your charcuterie board! Not only do they bring in the fall colors but also fill a good amount of space on the board.
6. Fruit – Another easy and inexpensive way to fill space and add color is by fresh fruit! Grapes (green and red) and apple slices (green and red) are great to add in! Plus if there are leftovers, it's only healthy additions your meal plan for the week!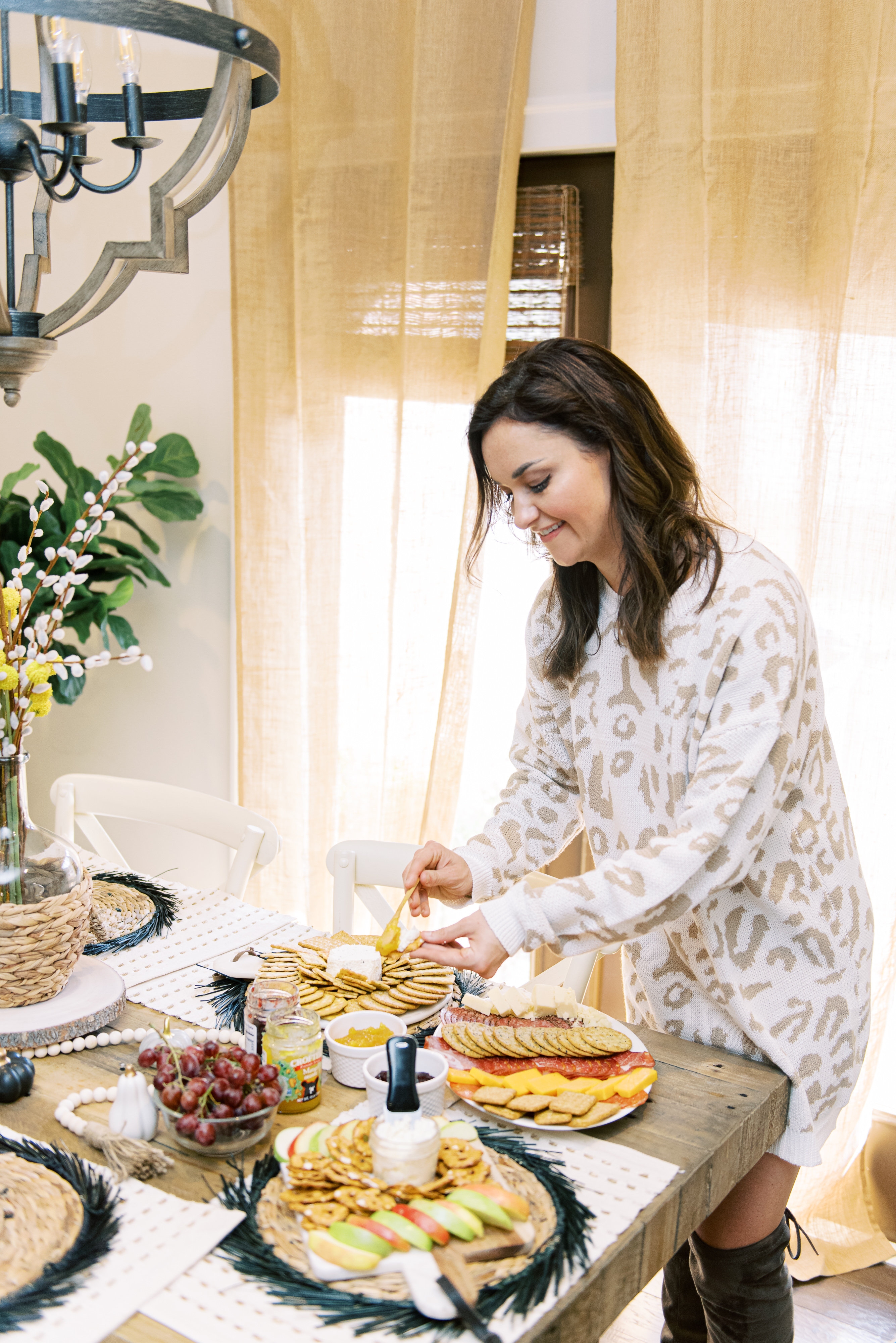 7. Serving Pieces – Pull out your fun cheese boards, serving platters, bowls, ramekins, and all of the other things you don't get to use on an everyday basis with kids around. 😉
8. WINE – Last but CERTAINLY not least, WINE! You know I have a list of favorites… The Goat Wine from Trader Joe's, the Chicken (same winery with a label for Target made into a chicken for some reason?), and many more! Do you have a current favorite? Please tell me in the comments below!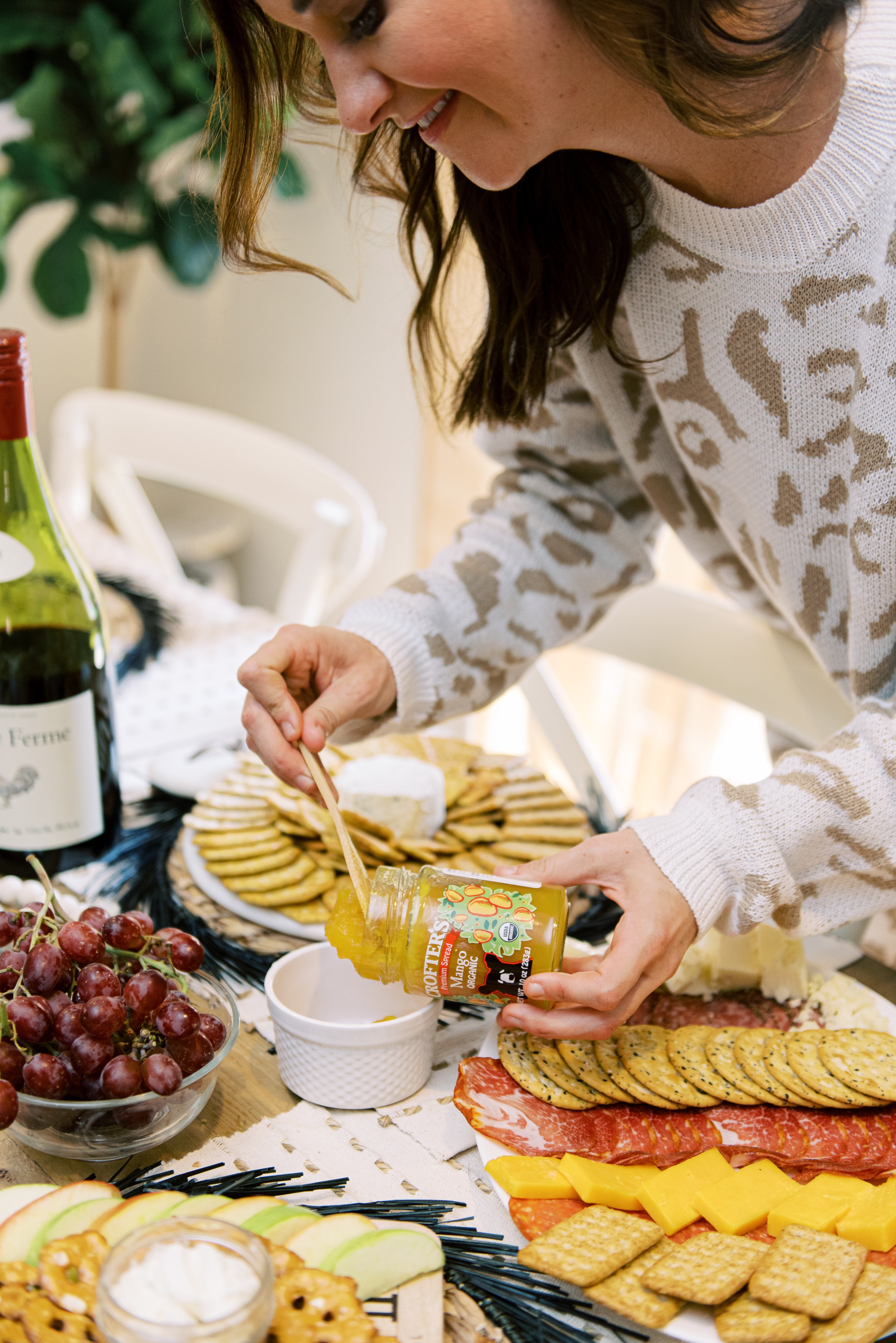 SHOP The Perfect Charcuterie Board For Fall Post HERE:

PIN The 8 Essentials For The Perfect Charcuterie Board For Fall Post For Later!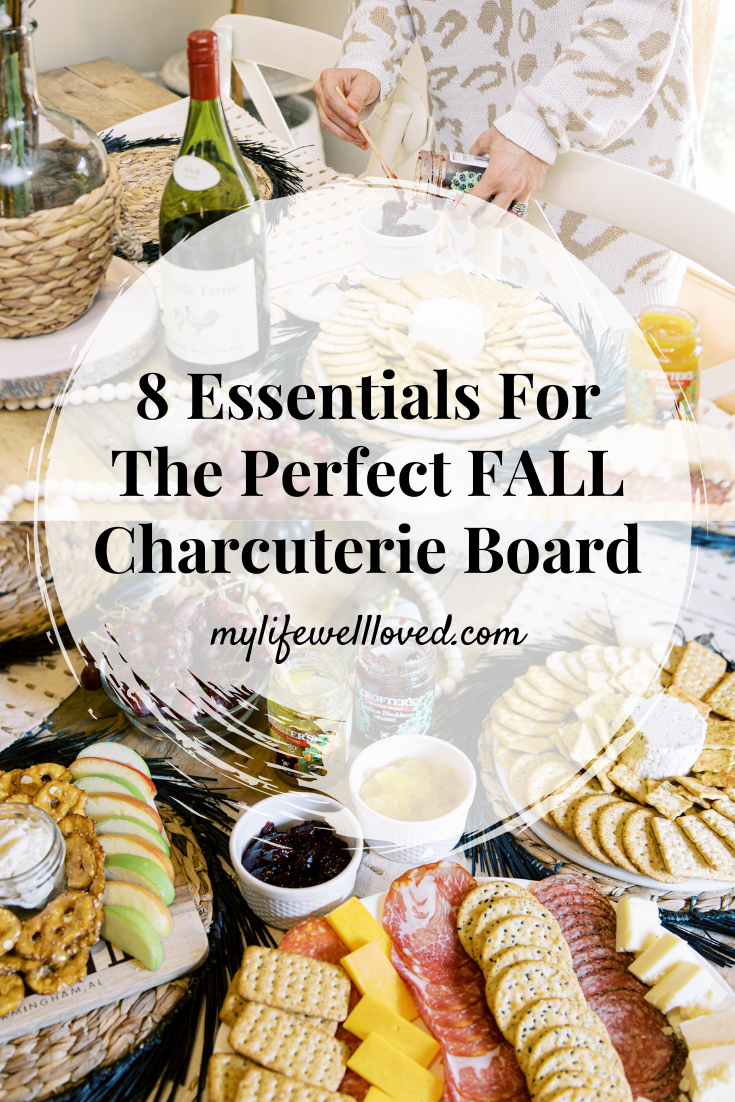 Heather Brown helps busy mamas of young littles who are caught in the hustle to find encouragement in their journey to true health, from the inside out, starting with the heart. Read her journey of learning to live a life well-loved
HERE!