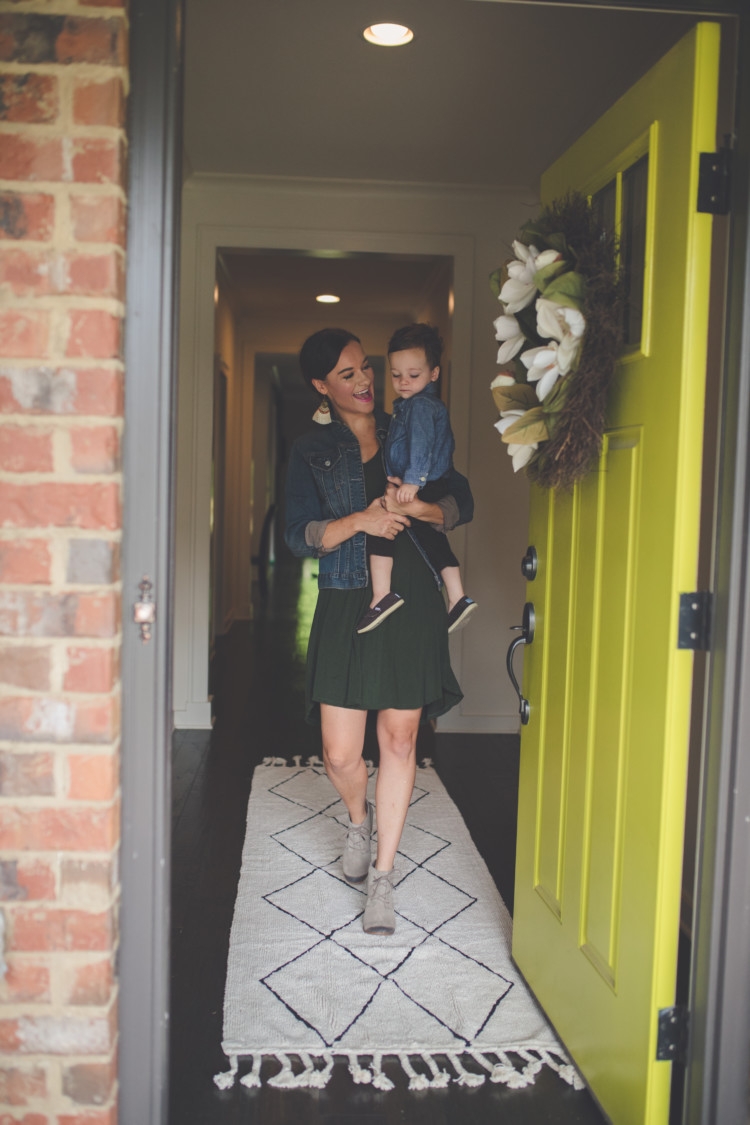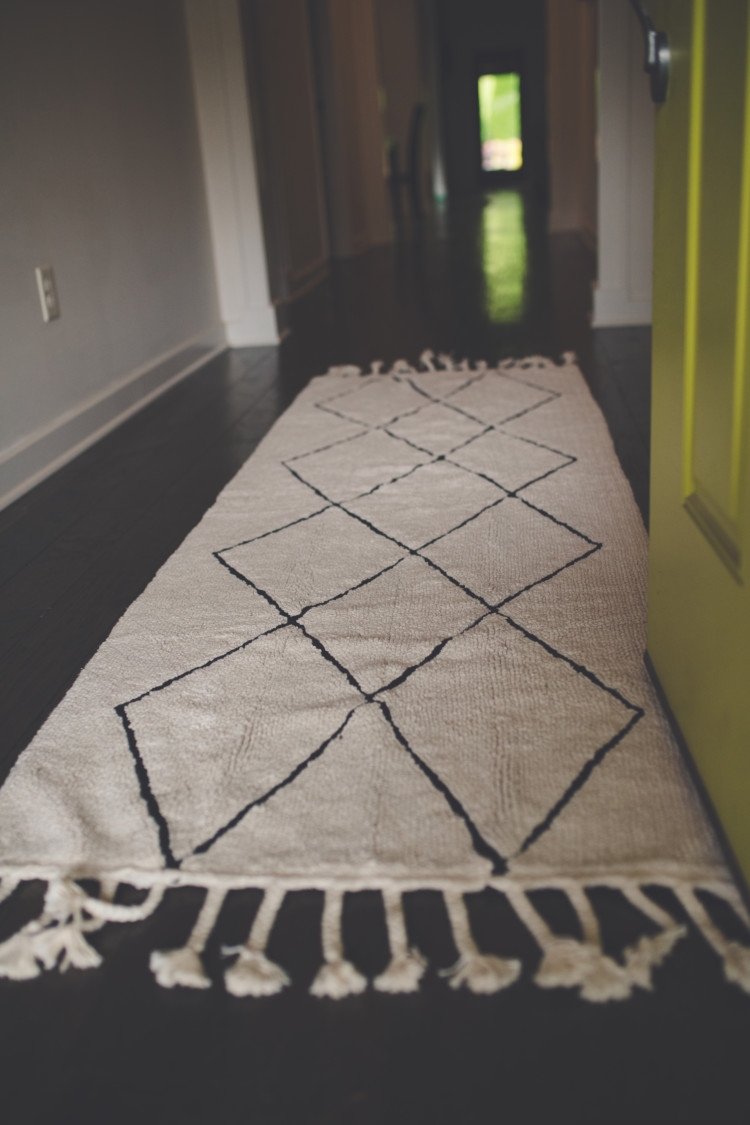 Thank you to Allstate for partnering with me on this post.
Shop the post: Dress // Jean Jacket // Shoes //Earrings // Leyton's Shirt // Leyton's Pants // Entry Way Rug // Barn Door // Travel Wall 
Photos: Casey Marie Photography
I have gotten lots of questions recently about our home decor and how we keep it Leyton-friendly but still cozy. I'll be honest and say that I am no interior decorator in the making. I rely heavily on my friends to help me with cozy home decor planning…shout out to Steele & Jenni! Y'all have been blowing me up this week asking for details about certain pieces especially my bedding. My comforter is still available at TARGET! Though my pillows and coverlet are old, you can find similar pieces here and here. 
When I think about what y'all ask me about the most and what makes you like those pieces, here's what I've come up with that contributes to our minimalistic ways to achieve cozy home decor.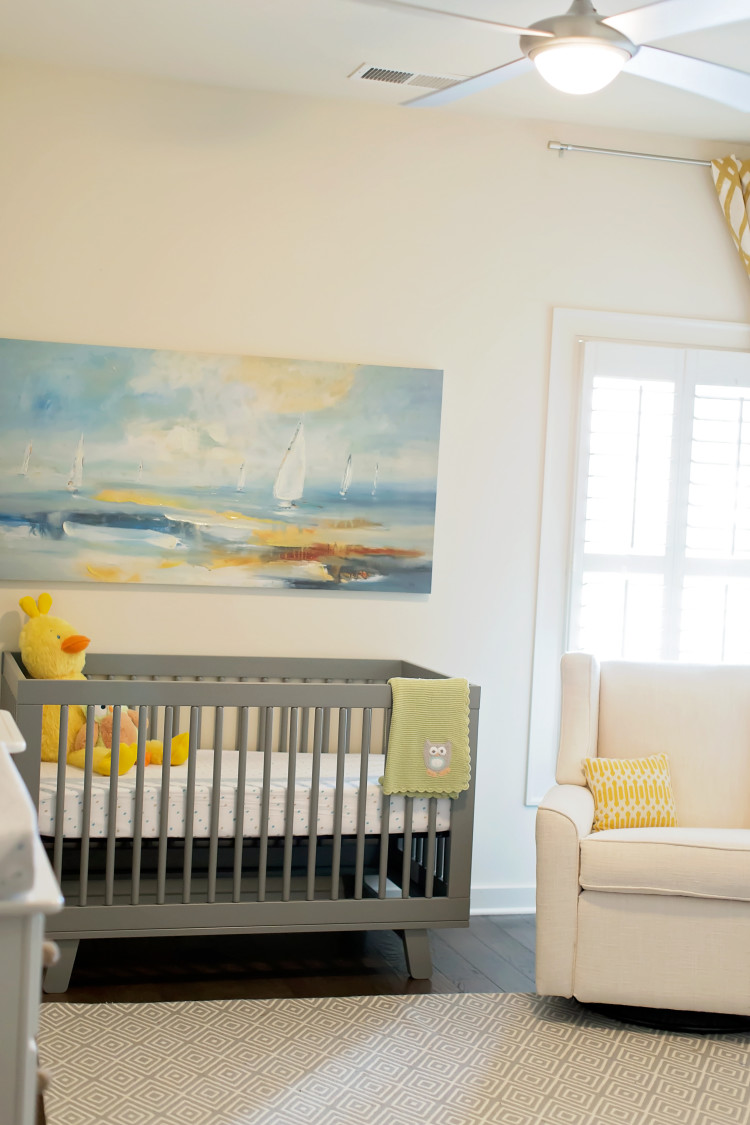 Rugs: 
We get asked about our Target rugs all the time. Yes, I said Target! Since we bought our house when I was 8 months pregnant, we knew we didn't want to spend a fortune on rugs that would end up with only the Lord knows what on them through the years. I love the gray one in Leyton's nursery because it hides dirt well.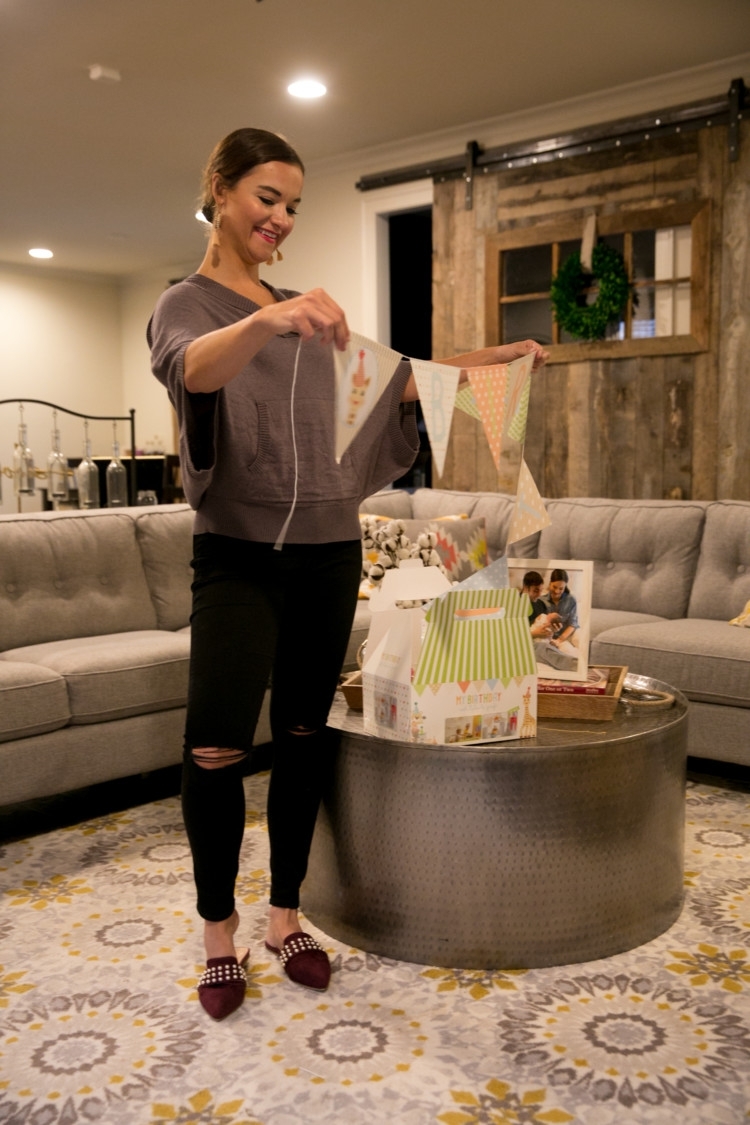 This bright yellow and gray one in our living area masks dirt in the patterns as well! Here is another very similar option for super affordable!
I recently just got a NEW rug in from Lorena Canals and although it's a lighter color, it has fun fringey strings at the end, a fun pattern and wait for it…it's MACHINE WASHABLE! I'm excited to start building out the decor in our entry way where this rug is.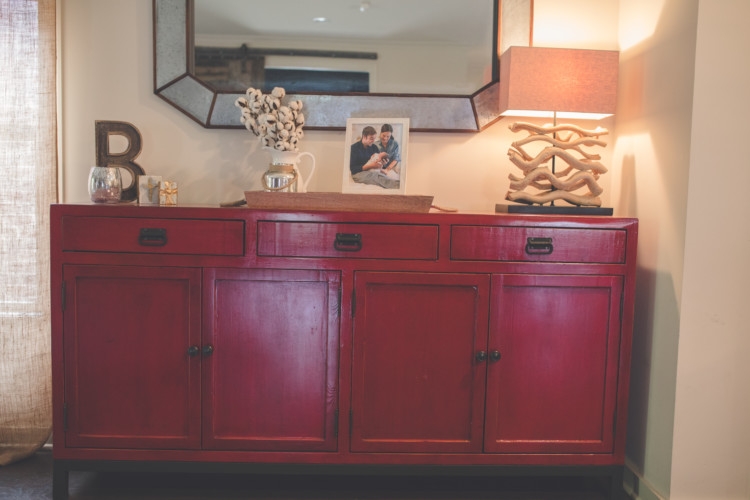 Statement Pieces:
If you don't have the money or the time to fully outfit your new home in the beginning, we hear that! We invested in a few statement pieces to help us make a cozy home decor impact.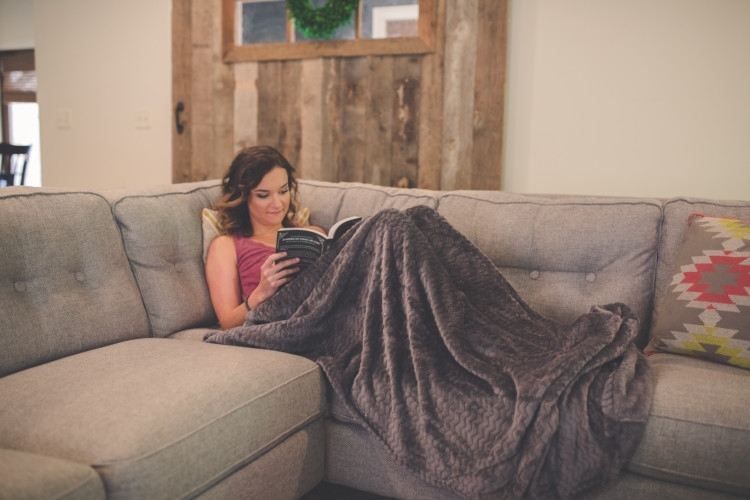 Our sectional is big and fills a lot of space! It is perfect for hosting friends and family because we all have a place to sit! I love the gray color because it hides a lot of the everyday wear and tear! This one is very similar to ours and is under $1,000.
We had no idea when we got our round drum coffee table how great it would be for kids. We fell in love with the look of this coffee table though and there's no danger of Leyton banging his head on a sharp corner. He loves to race his cars or "choo-choo's" around the "track" of the table as well. Here is another more affordable option!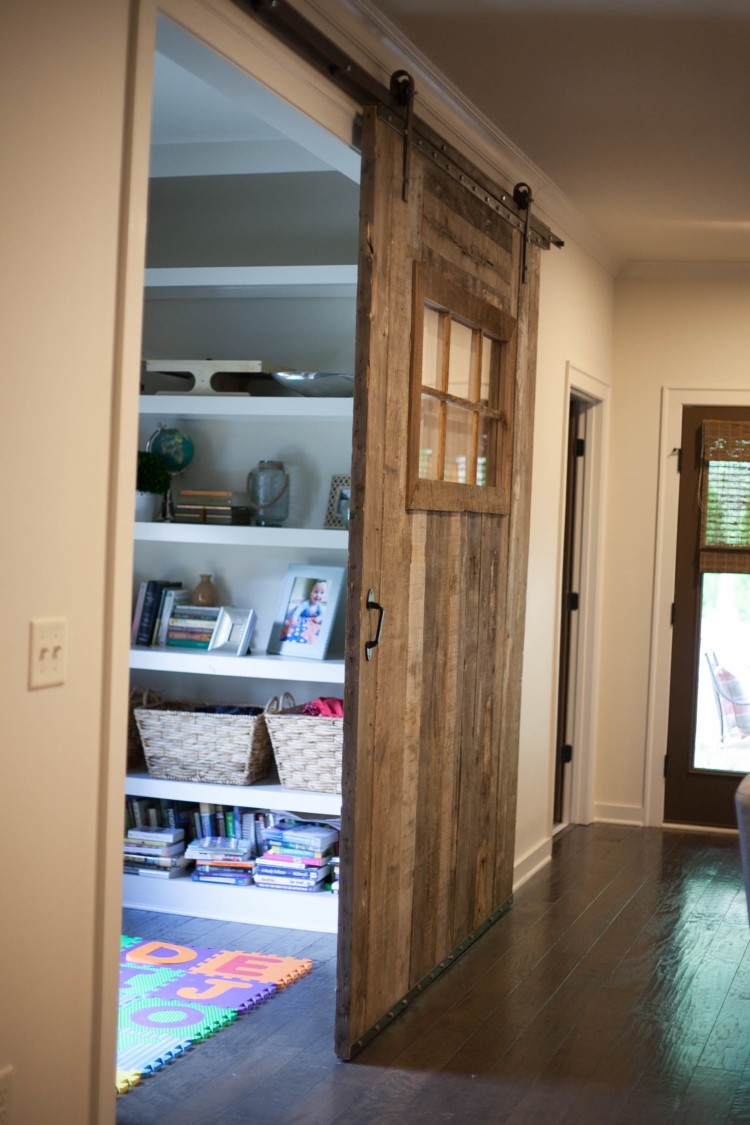 Another statement piece we added was our barn door-the only home renovation or project we've done in our house since we moved in two years ago. Let's be real though, as a new mommy doing something like actually decorating your home is REALLY stressful.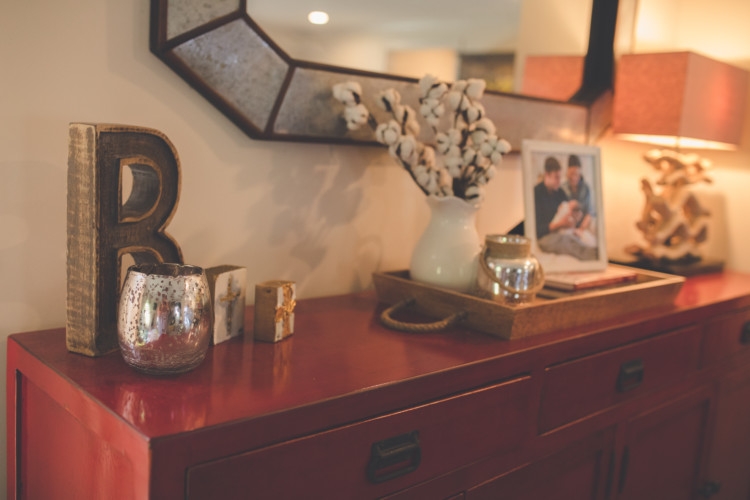 The brightest statement piece we have in our home is this red chest. We love it to house games, blankets, books, pictures, and odds and ends. So functional and definitely a statement!
Blankets:
One of the simplest purchases to make to up the cozy factor in your home are blankets. We drape them over our couch, lay them at the end of beds, and love having them convenient to cuddle up with when we binge watch TV. Leyton is obsessed with any and all blankets, though as you may know he calls them "Kits."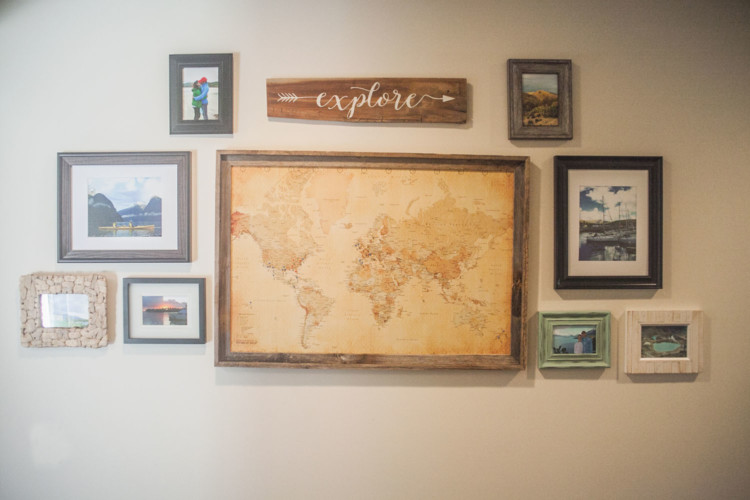 Meaningful Art:
We haven't had much time to put art on the walls yet, BUT the biggest section we have done is our travel wall art. And I love it because it is so special to us. It didn't cost much to make because we shopped frames 50% off at Hobby Lobby, got the map and pushpins on Amazon, and used photos of us on our favorite travels.
Although I want to paint our bedroom and bathroom, kitchen cabinets, decorate the entryway, and get more art on the wall, we are trying to take our time and enjoy the journey. If you are wanting to paint your home, here's a look at the psychology of paint colors and how you can best put them to use in your home.
What do you do for cozy home decor? I'm always looking to learn from others so spill it in the comments below, gals!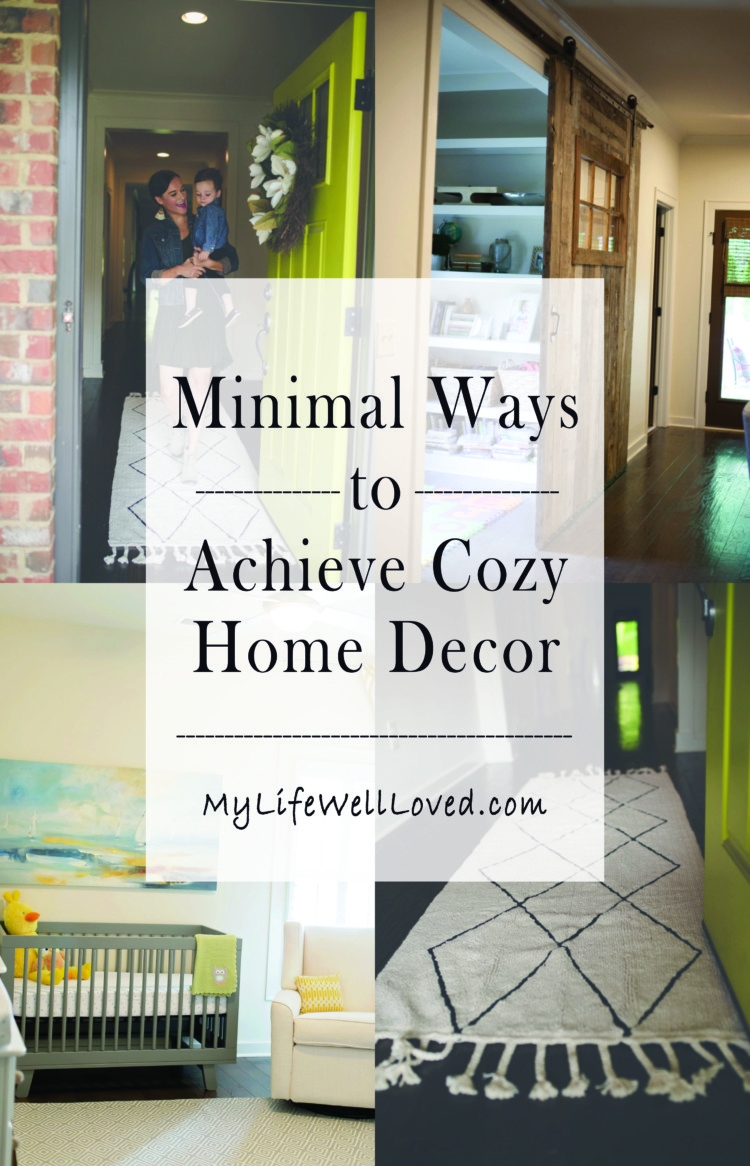 This post was written as part of the Allstate Influencer Program and sponsored by Allstate. All opinions are mine. As the nation's largest publicly held personal lines insurer, Allstate is dedicated not only to protecting what matters most–but to guiding people to live the Good Life, every day.