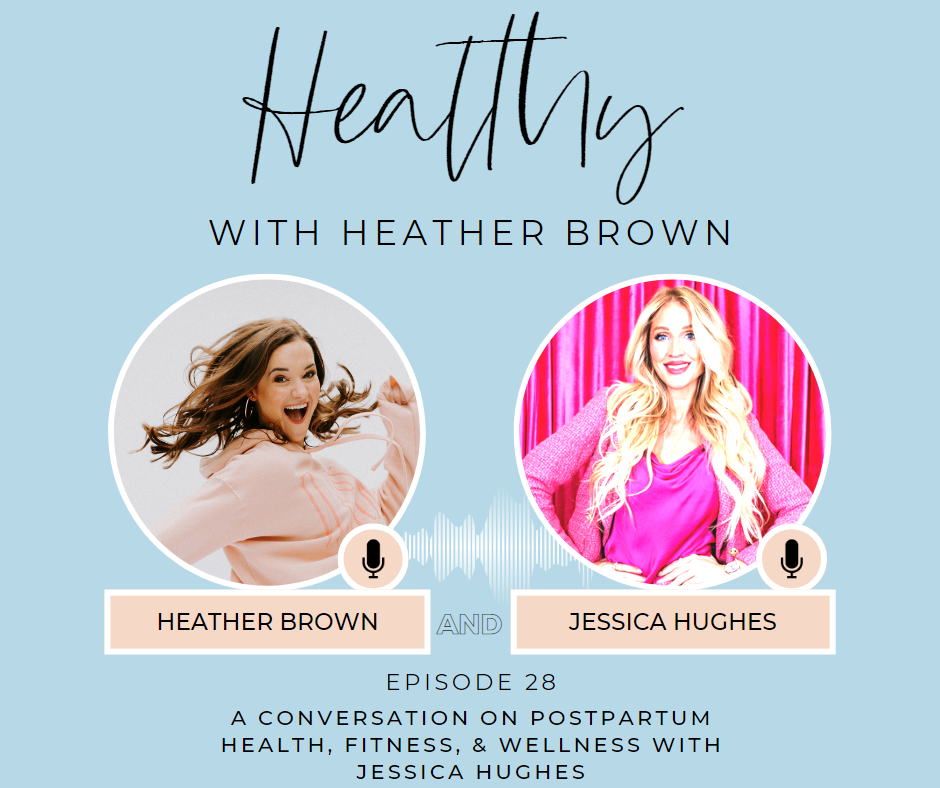 Keep scrolling to read the episode show notes from the A Conversation On Postpartum Fitness, Health, & Wellness With Jessica Hughes podcast episode!
After having a baby, you have to learn to live with your new body. I hate to break it to you, but it simply will never go back to the exact way it was before. Don't think this is all bad news, though! You just have to learn to love and care for your new postpartum self! You can still lose weight, be fit, and have energy again. However, you birthed an actual human, and your body needs to be cared for with a little more grace.
In this episode, I have a conversation with my good friend, Jessica Hughes. Jess has been a personal trainer for nearly a decade, an influencer coach, and the blogger behind Happily Hughes. She shares a few tips on how to start caring for your body again after giving birth, and we truly hope you finish listening to this feeling encouraged and that you have some tangible takeaways to work with!
Leave a comment on the Healthy with Heather Brown Instagram about what postpartum fitness practices you will or already have introduced into your life!
Listen close and leave a comment on Instagram about ONE takeaway that really stuck with you. I know I have a few to share!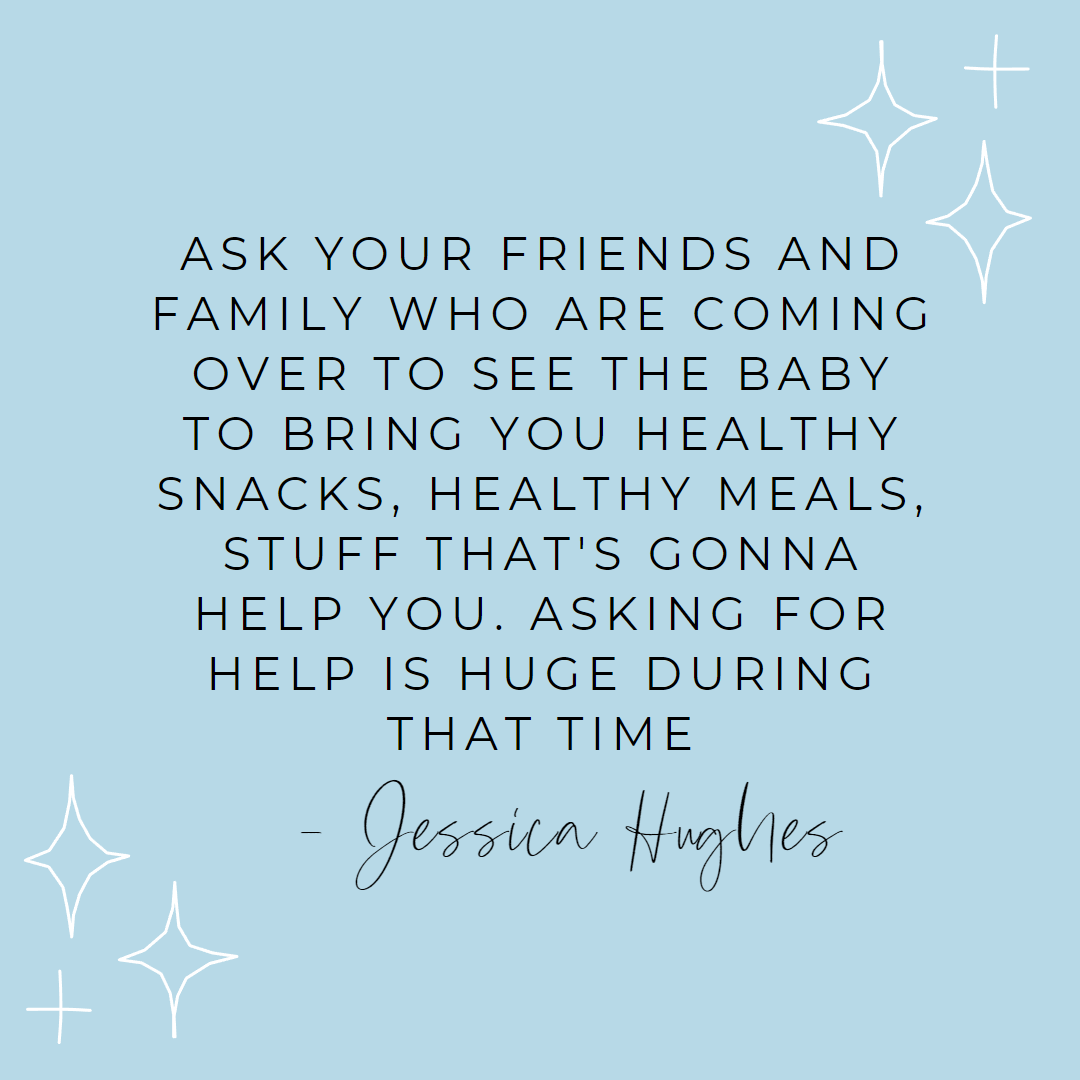 In this episode, we discuss:
What it looks like for mamas to not feel guilty when they work out.
How you can't pour from an empty cup – no matter how hard you try!
That your body is forever in postpartum after you've had a baby.
Where to start if you've never exercised before.
Having a mind-body connection and why you should be stomach vacuuming.
Taking micro steps and finding balance in your life.
Resources from this episode:
www.mylifewellloved.com/ebook – Use Code: PODCAST for 15% off!
We'd appreciate you subscribing to this podcast and leaving an Apple Podcasts review. Reviews help others discover and learn what Healthy with Heather Brown is all about. It only takes a second and helps us out a lot! Don't forget to follow HWHB on Instagram for behind-the-scenes content!
You have a place here, mama friend! Be sure to take a screenshot of your podcast app on your phone, post it to your Instagram Stories and tag me @healthywithheatherbrown to let me know your favorite takeaway from this episode.
Would You Rather Listen On Youtube? Tune Into This Episode On Youtube:
SHOP My Favorite Podcast Equipment HERE:

Heather Brown helps busy mamas of young littles who are caught in the hustle to find encouragement in their journey to true health, from the inside out, starting with the heart. Read her journey of learning to live a life well-loved
HERE!