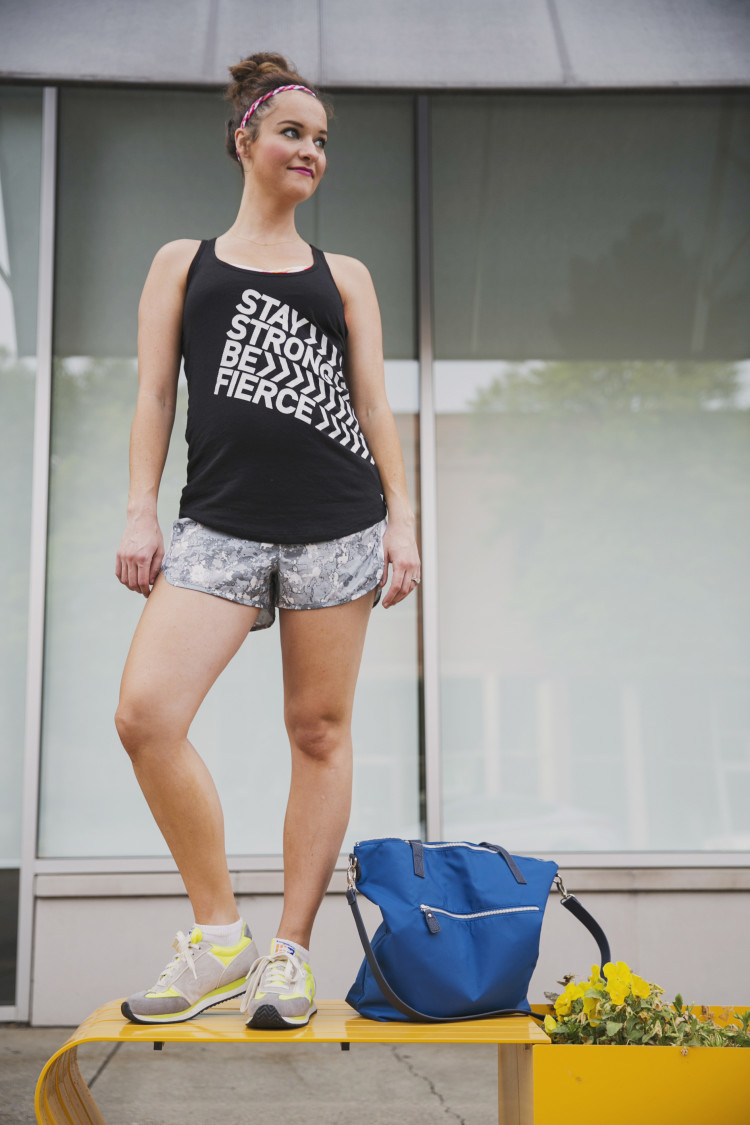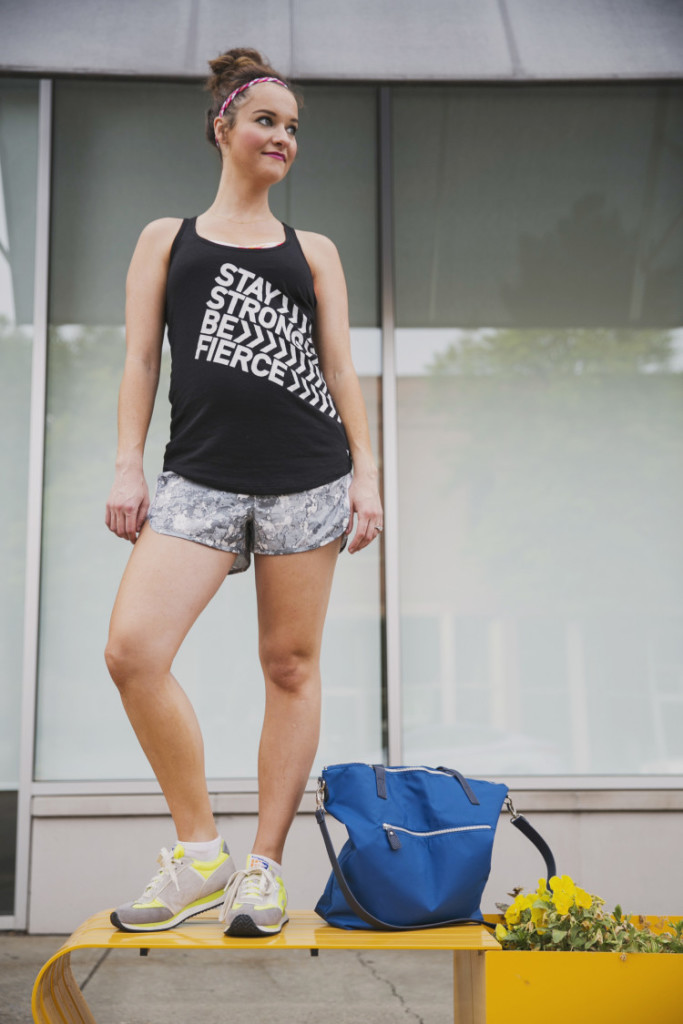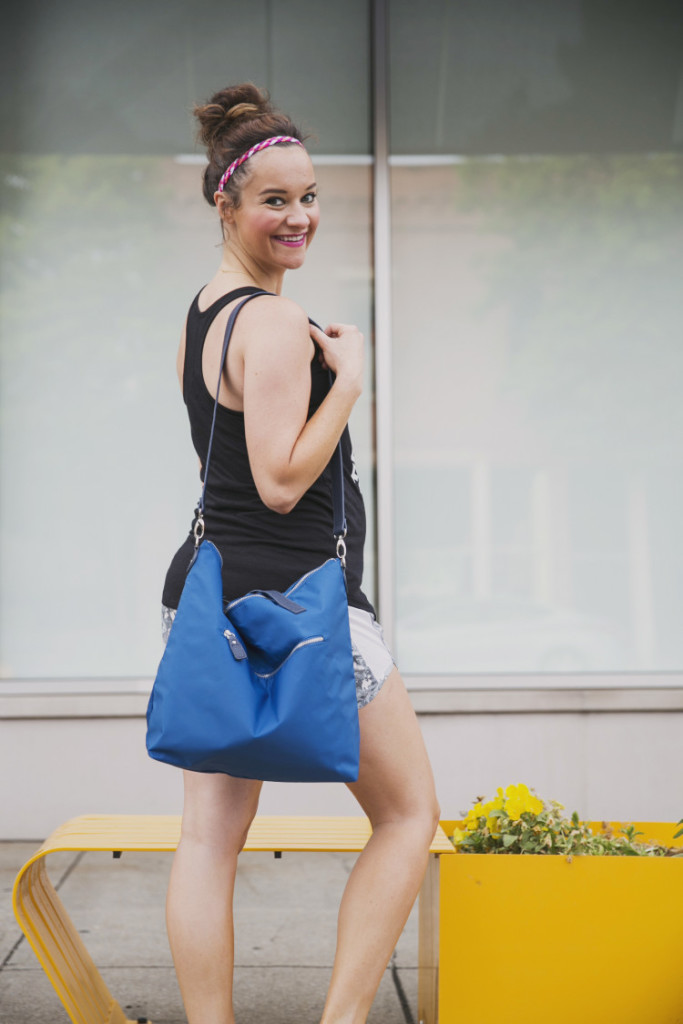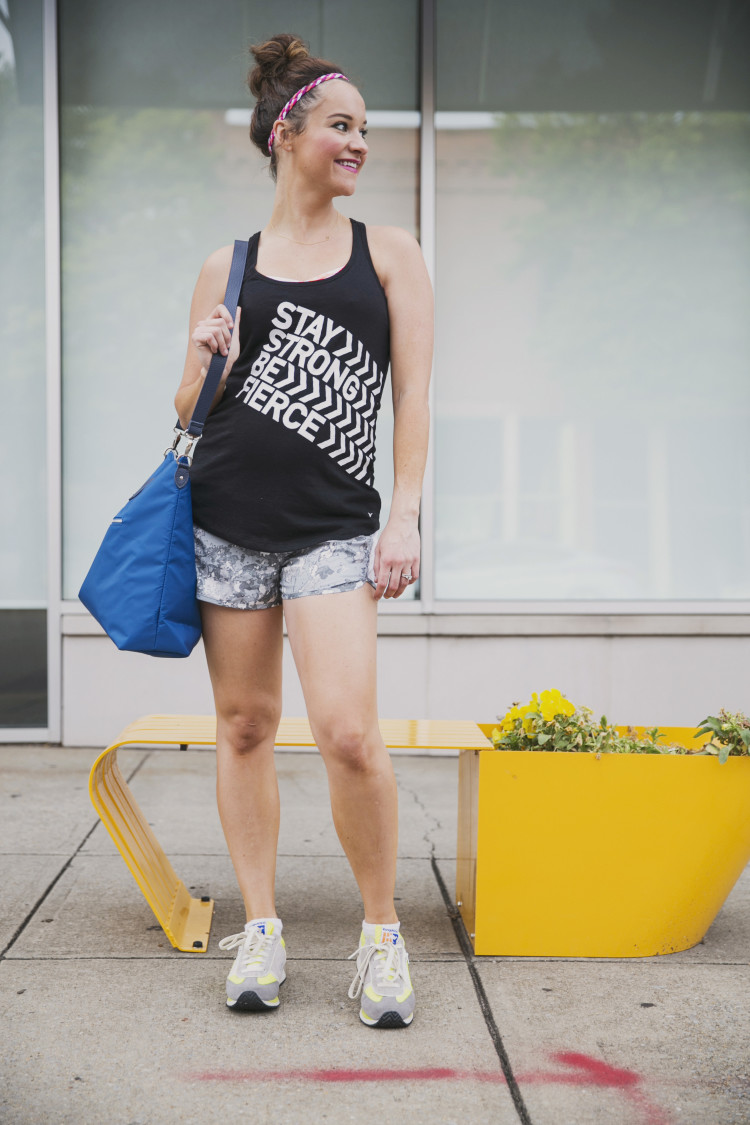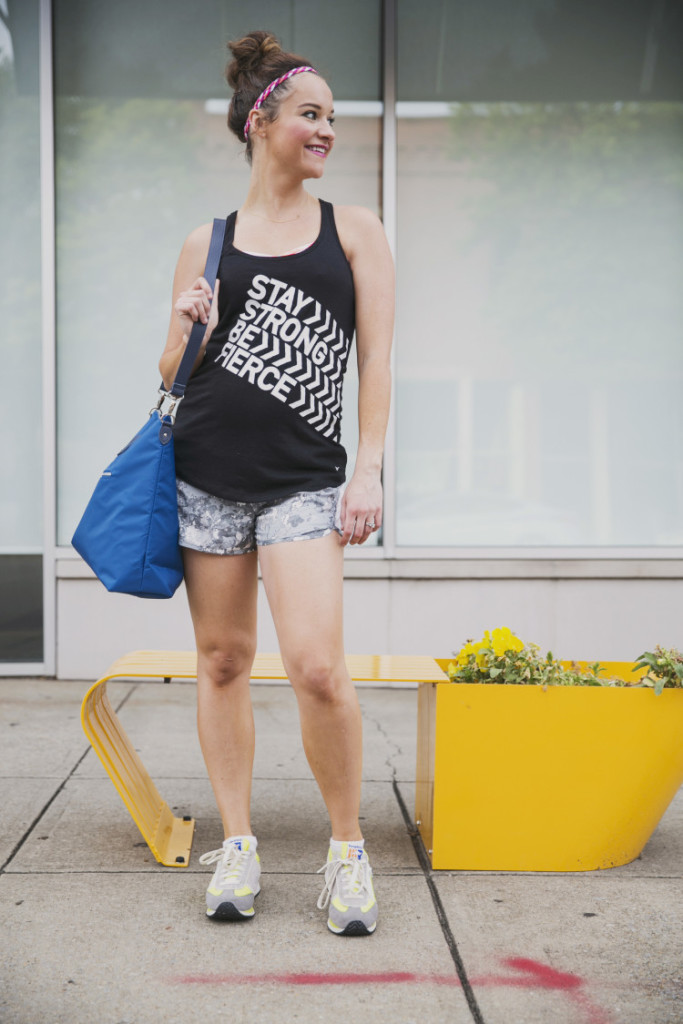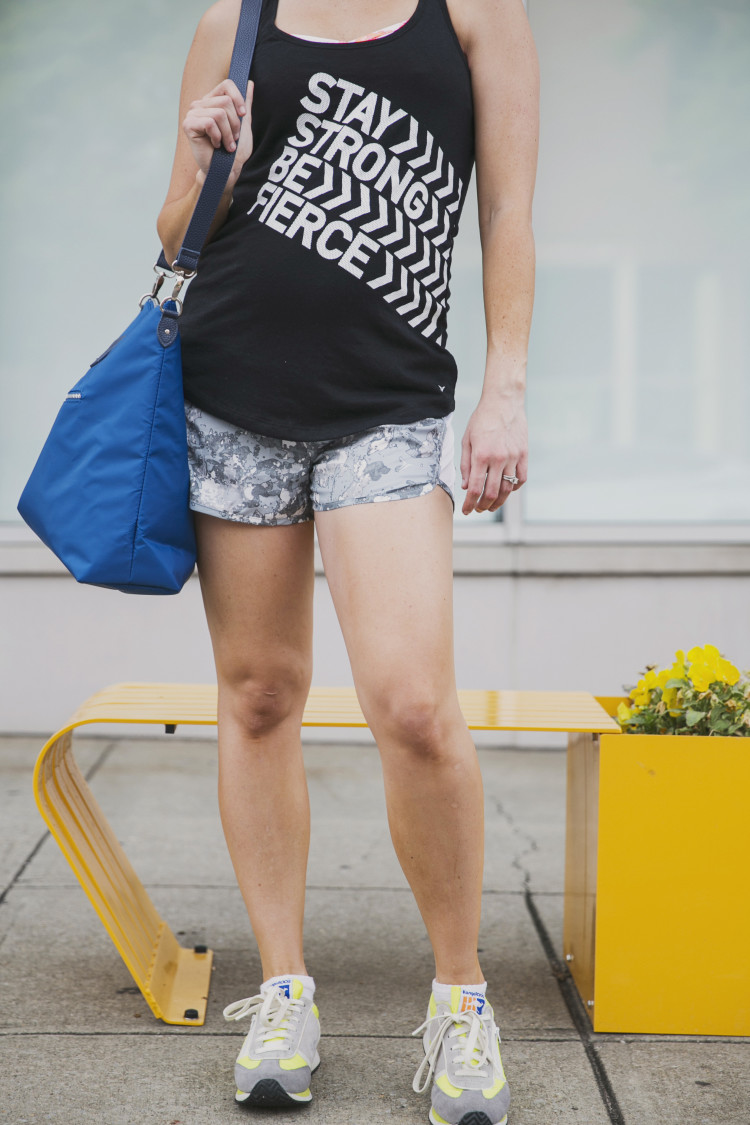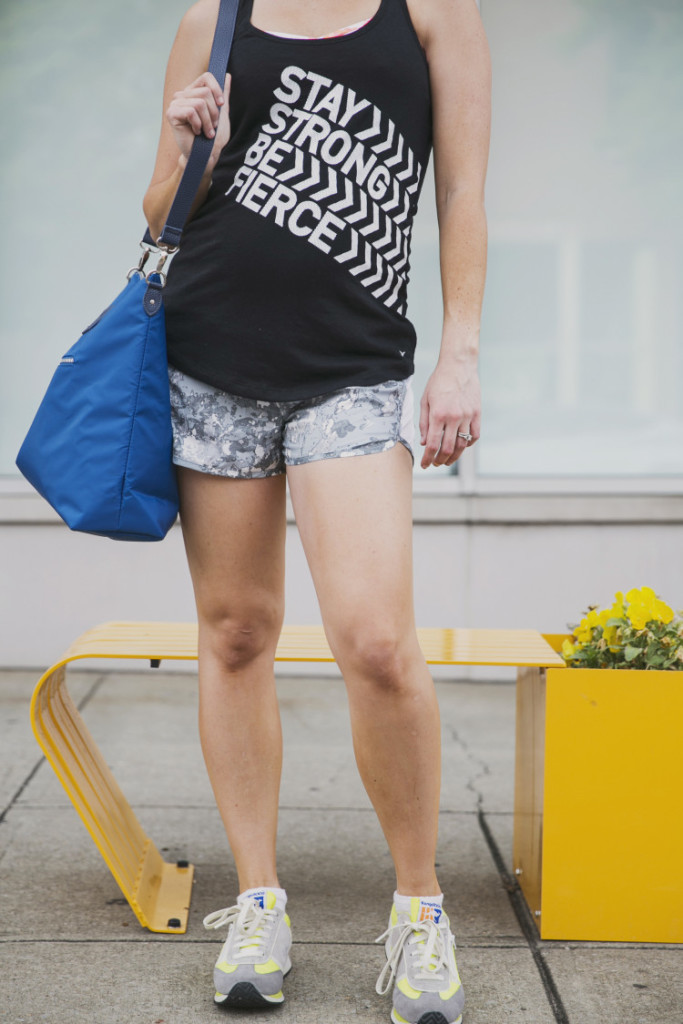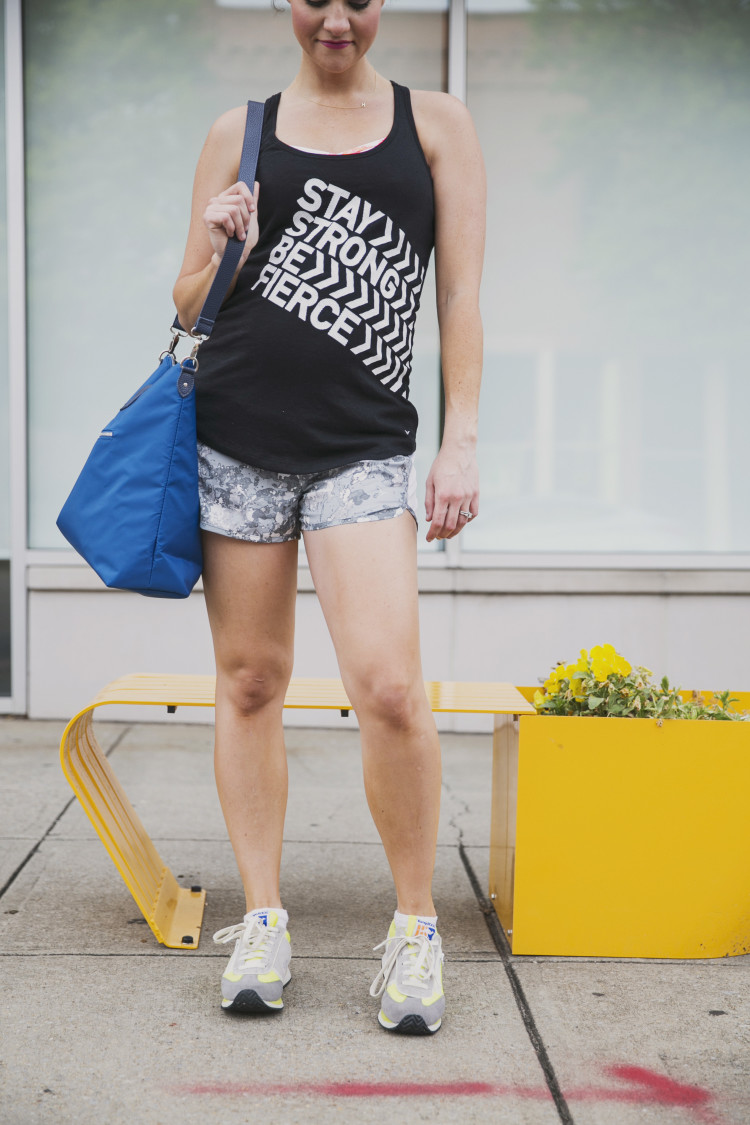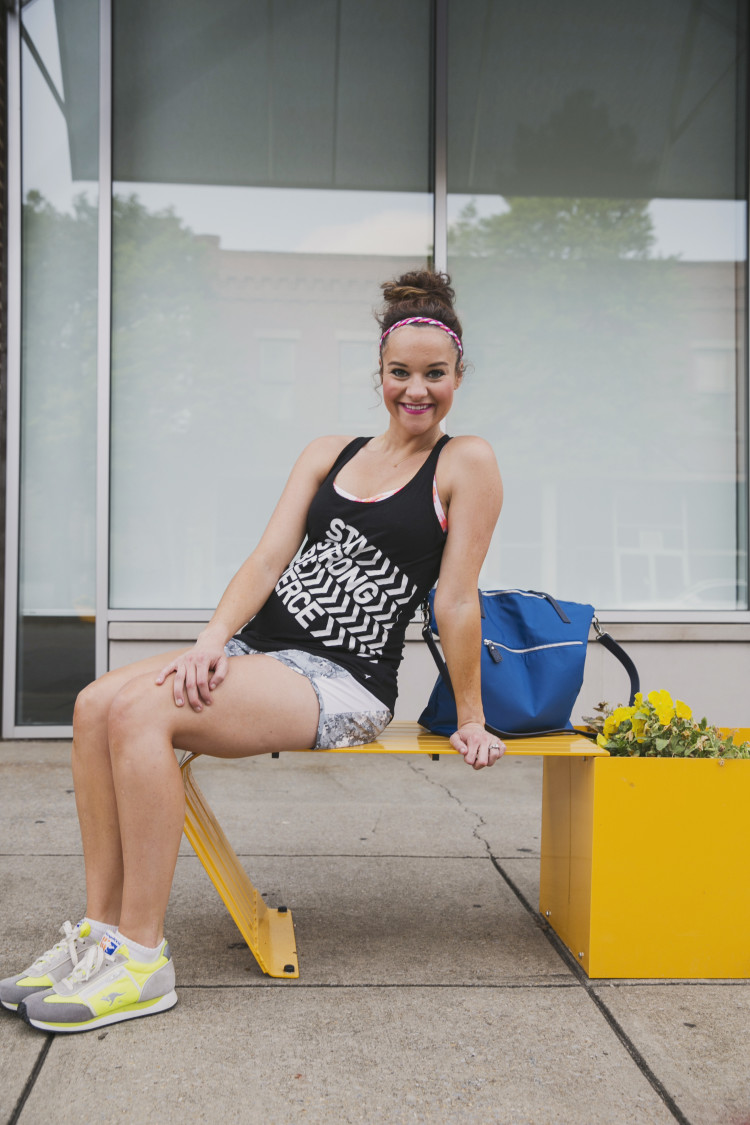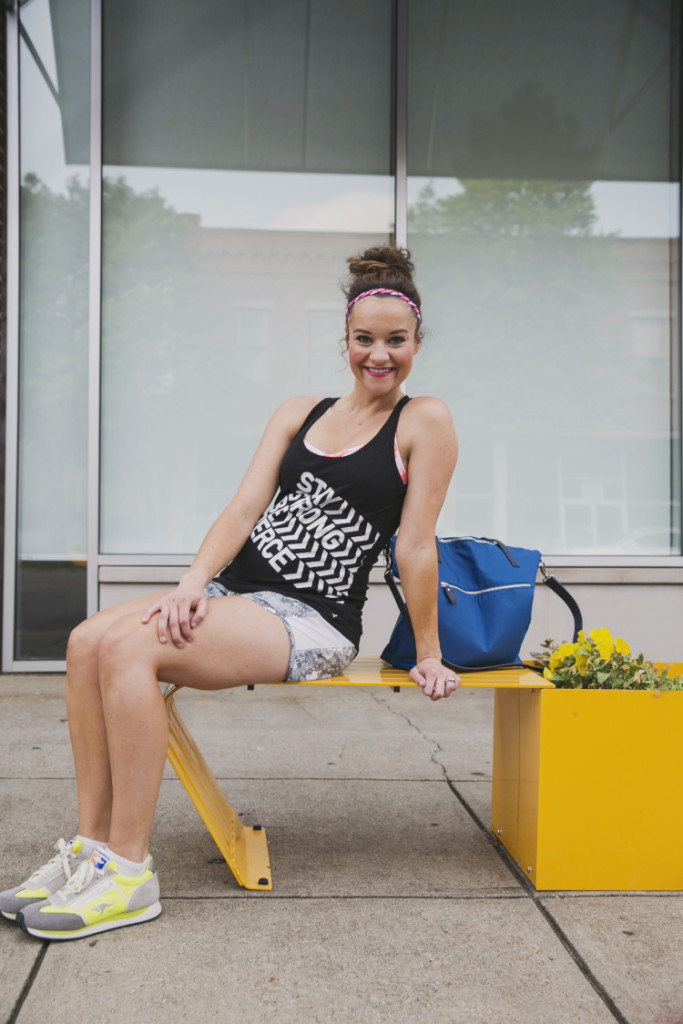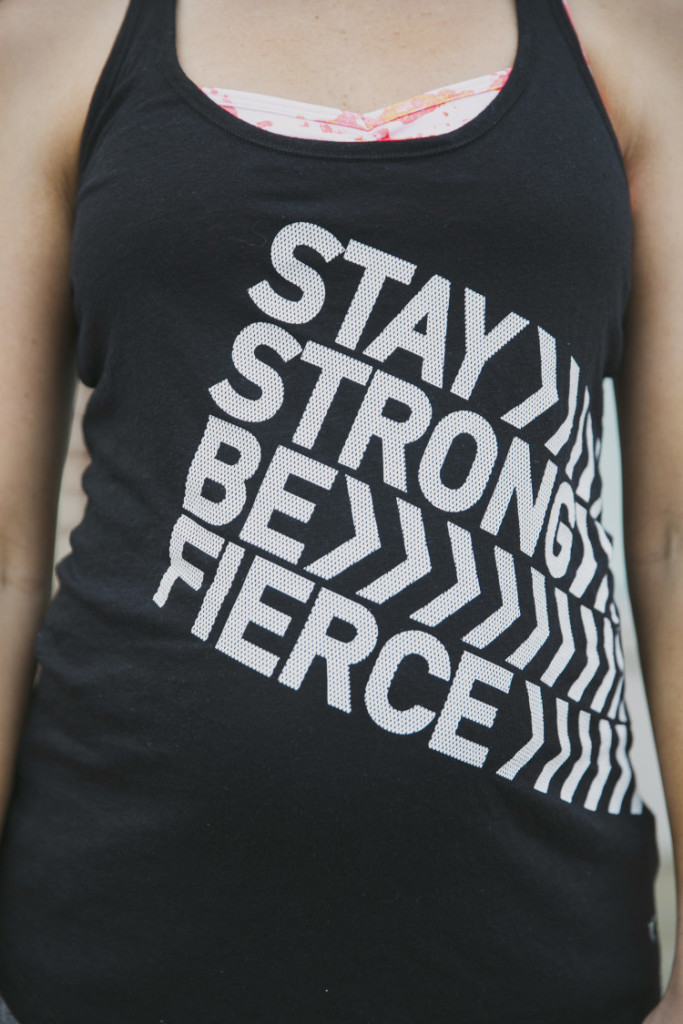 It's been a while since I've done a Fit Chic post and I'm making it interesting by combining it with my Style the Bump series to bring you Maternity Workout Apparel! Finding workout clothes in the beginning of pregnancy wasn't that hard…most your bottoms still fit and the tops just get a little shorter or tighter on said bump. The further I get into pregnancy though, the more limited I feel. No more of my crop tops and fitted tanks.
I headed to the Outlet Shops of Grand River to shop for a new workout look that wouldn't break the bank, and they didn't disappoint! I found a jackpot of styles at Old Navy Outlet. I was super excited and pulled several pieces to style. In fact, I even ended up buying most of this outfit myself because I couldn't bare to return it.
Old Navy Outlet had tons of different prints and patterns as well as "saying" shirts that were a little more outside the norm than I expected. I loved mixing the gray and white camo print from the shorts with the pink and orange pattern play sports bra and mellowing it all out to come together with the black FIERCE tank. That blue bag is super roomy and perfect to throw in the back of your car with gym clothes as well. Per usual, I had dirty workout hair, so the solution was the ever-popular Top Knot which I topped off with a multi-color headband to keep my hair up and out of my eyes!
I've found the key for maternity workout apparel is finding very elastic, stretchy shorts and pants and making sure shirts are long enough that they don't ride up as the bump grows. You may need to go up a size in your sports bra as well. Although these shorts and top weren't specifically maternity, I think they'll work for me well! I wear these shorts on the regular to spin class or on an evening stroll with the hubs. The other items are great for yoga, Pure Barre, or any other exercise I may do.
If you want to inquire about buying these pieces, just mention you saw Old Navy Outlet here on My Life Well Loved and they'll be happy to help you with availability and pricing. You can give them a call at: 205-699-6729.
Thanks so much to Jett Walker Photography who took these photos!
Heather Brown helps busy mamas of young littles who are caught in the hustle to find encouragement in their journey to true health, from the inside out, starting with the heart. Read her journey of learning to live a life well-loved
HERE!