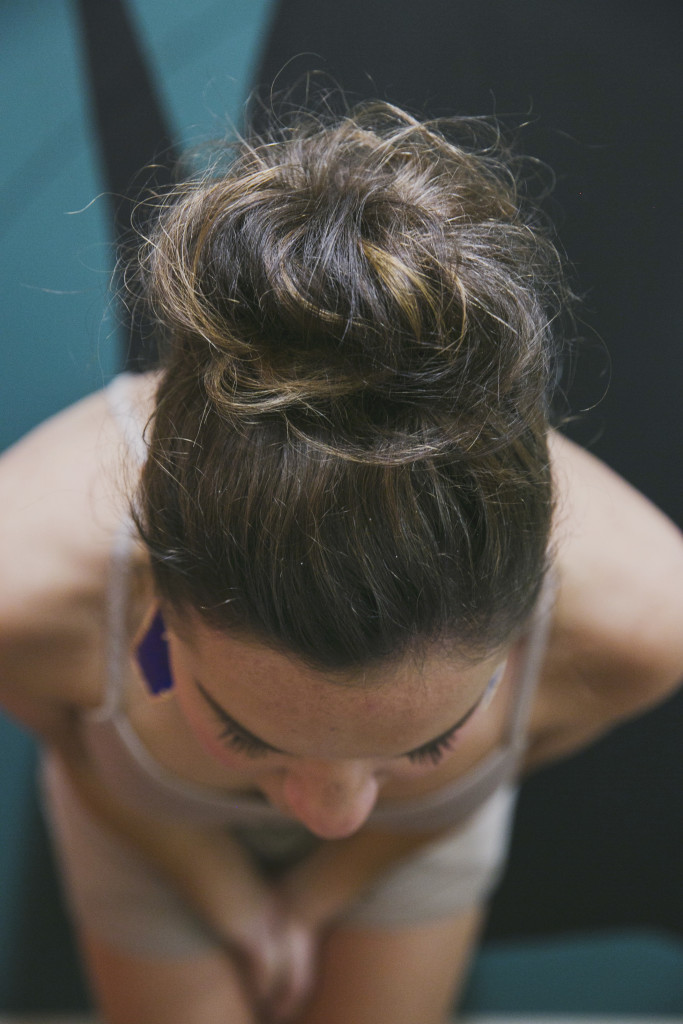 It took me WAY too long to figure out the top knot. Especially since I have pretty unruly, curly hair in general. Since I've finally figured it out and rock it on a weekly basis now, I wanted to give you guys the inside scoop on how to do a top knot painlessly and quickly. I usually do this with my 3rd or 4th day hair to make it stretch just a little bit longer.
I will show you below exactly how to get a put together look for day or night no matter how short on time you are with this top knot but if you need a video to see it better, let me know and I can accommodate! The great thing about a top knot is that anyone can do it, and it gives you a more polished look. For my curly hair gals, check out THIS post for my 5 minute curly hair tutorial!
If needed, you can break out your favorite dry shampoo and spray it on your hair to give it more oomph! Then, follow these steps to SIY. (Yes, that's Style It Yourself instead of DIY.) 😉
A Must Have For Healthy Hair
The perfect top knot (or really any hairstyle) will only get you so far when it comes to taking care of your hair and feeling ready for success, mama. Just like anything else in life, the way that you take care of something will show in its appearance. The more nutrients and movement you give your body, the better you'll feel. It's the same thing with your hair! The more you take care of it, the better it will look and feel.
I don't know about you, but I do NOT have time to wash my hair every night. I'm a dry shampoo girl through and through. Because I only wash my hair a few days a week, I try to choose the best products for my hair. I've been loving my new Gro shampoo and conditioner from Vegamour. Both the shampoo and conditioner work to restore your hair, retain nutrients, and restore volume and shine to your hair. The best part is…there's no residue left behind that may inhibit healthy hair growth (and I'm all about seeing some healthy hair growth!)
Check out these stunning before and after photos of other women who have tried Vegamour shampoo and conditioner…um YES please! If you try them out, send me an Instagram DM and let me know what you think!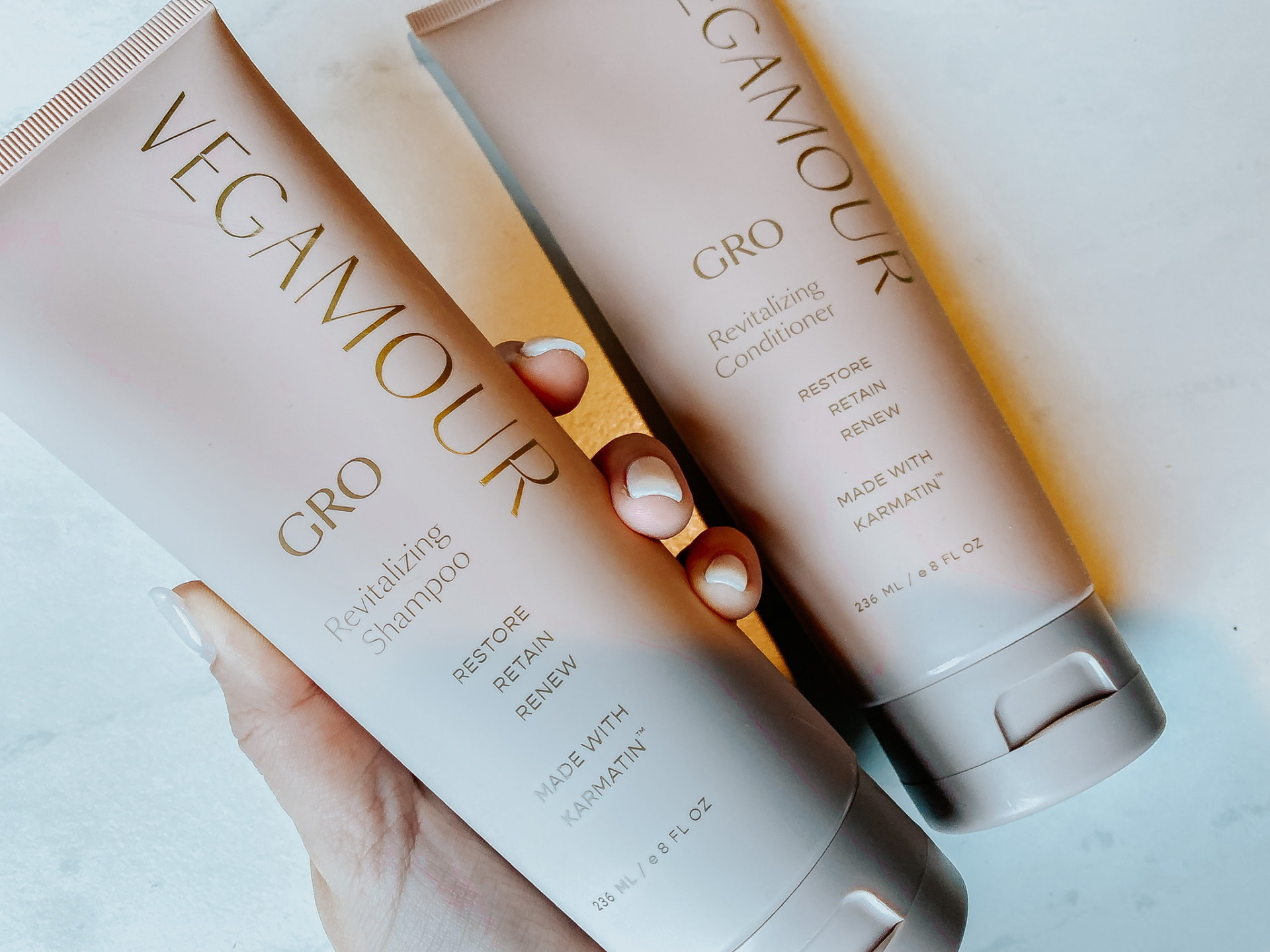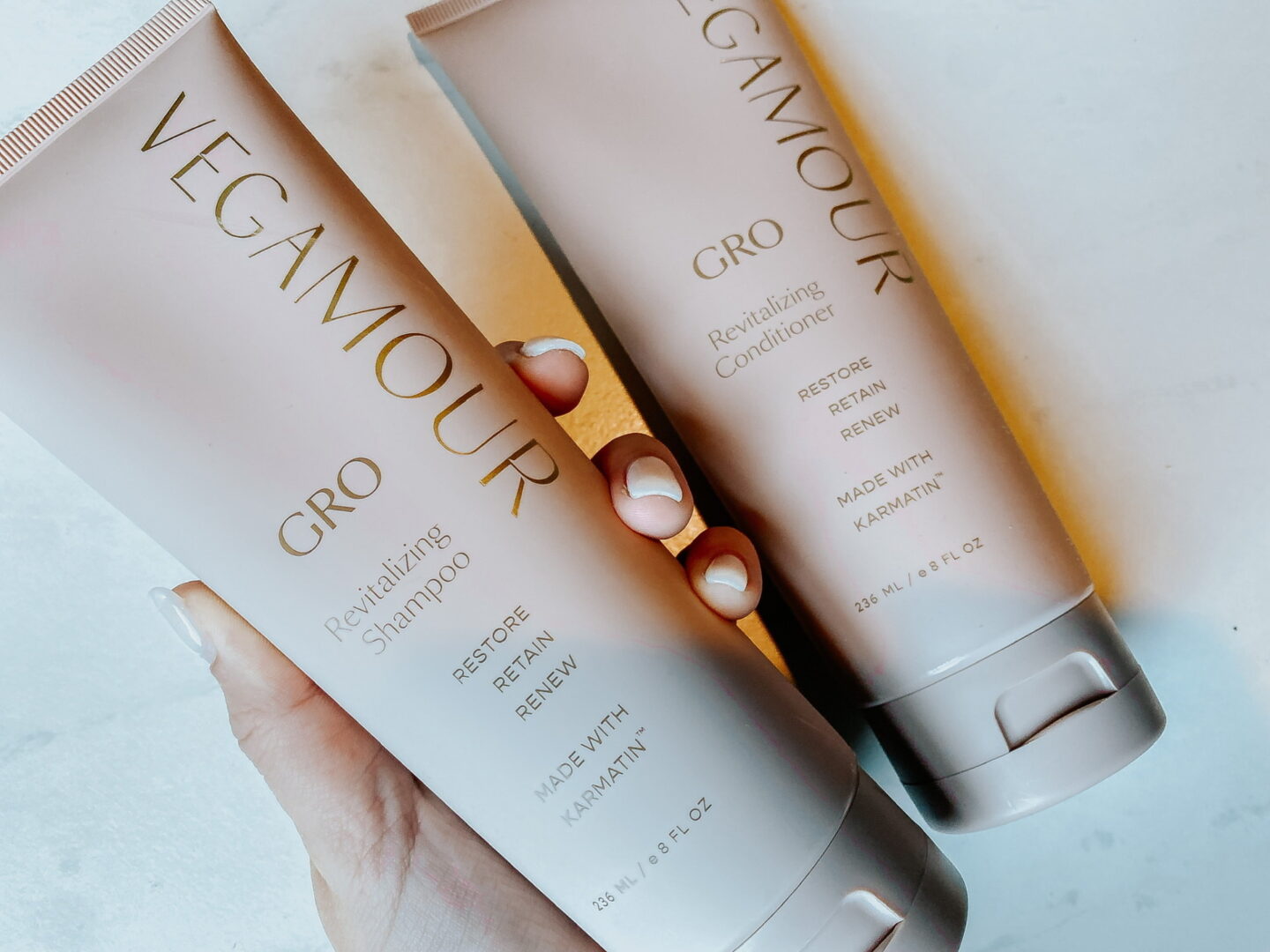 Now For The Top Knot Tutorial!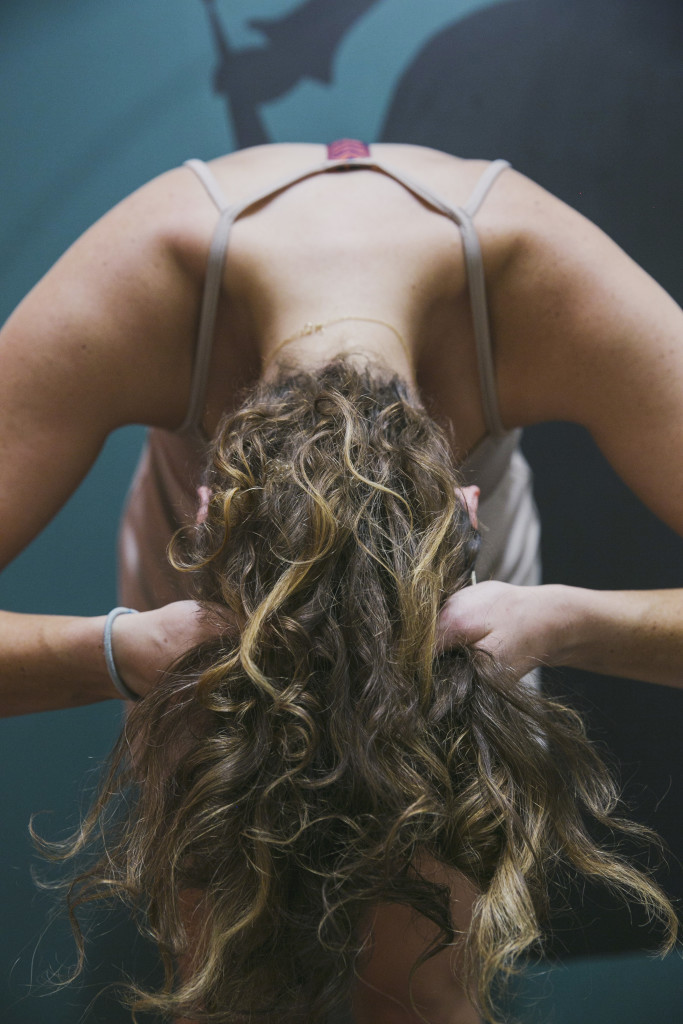 1. Pull all your hair on top of your head. The hand that has your ponytail holder on the wrist should act like a rake, spread out all throughout your ponytail.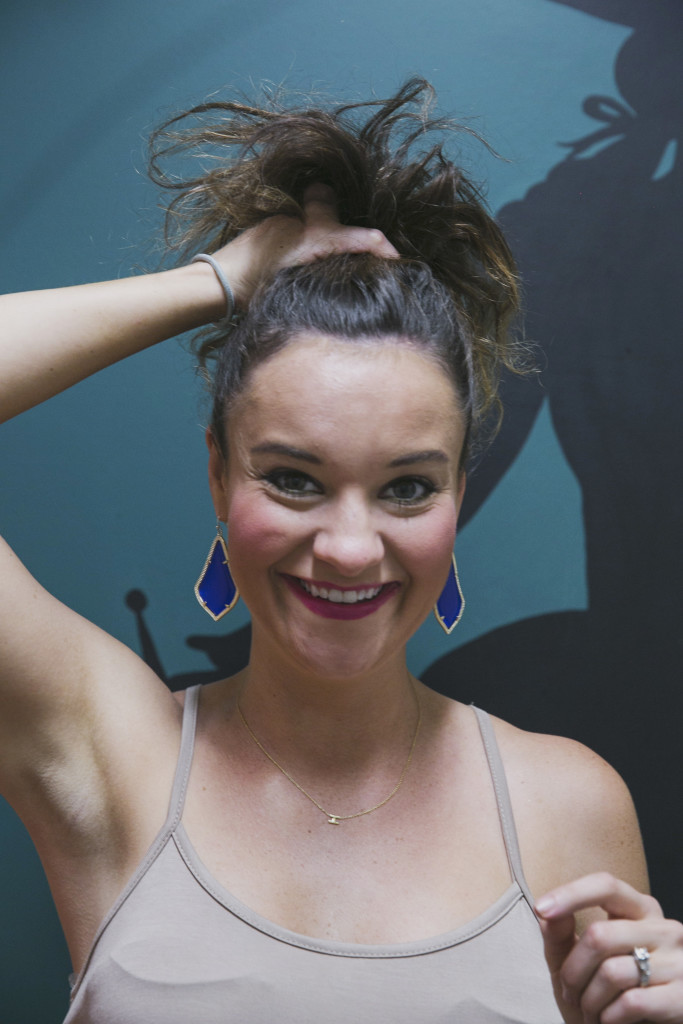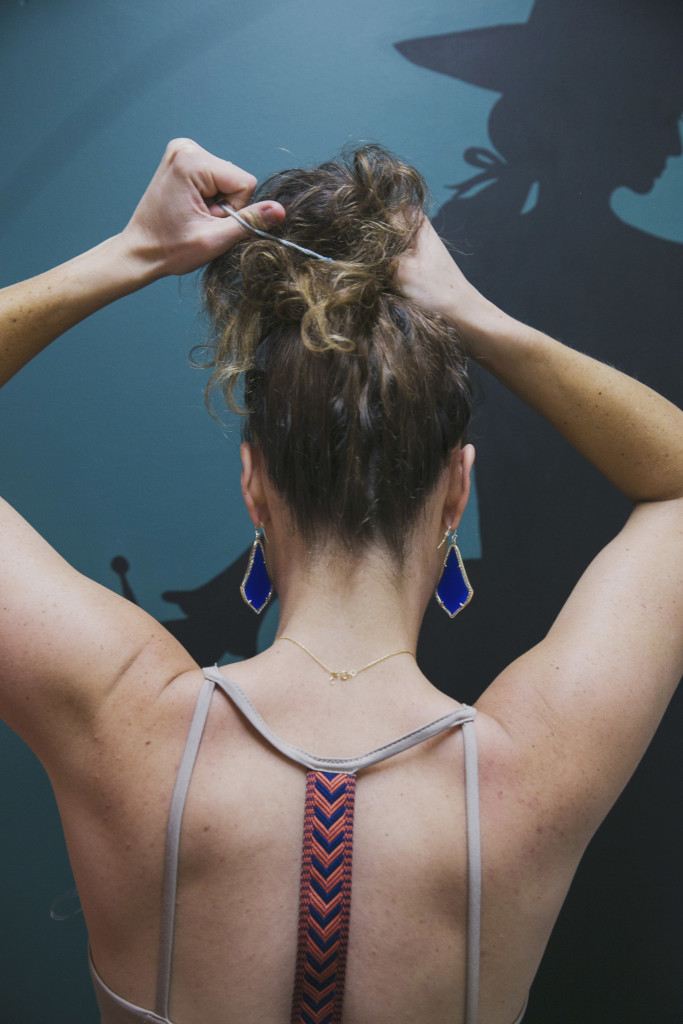 2. Once you have your fingers splayed through your hair like a high-five or rake, take your ponytail holder from your wrist with the other hand and quickly twist it over the top of your hair without pulling the ponytail all the way through. Then wrap the pony tail holder as many times as you need to for your hair.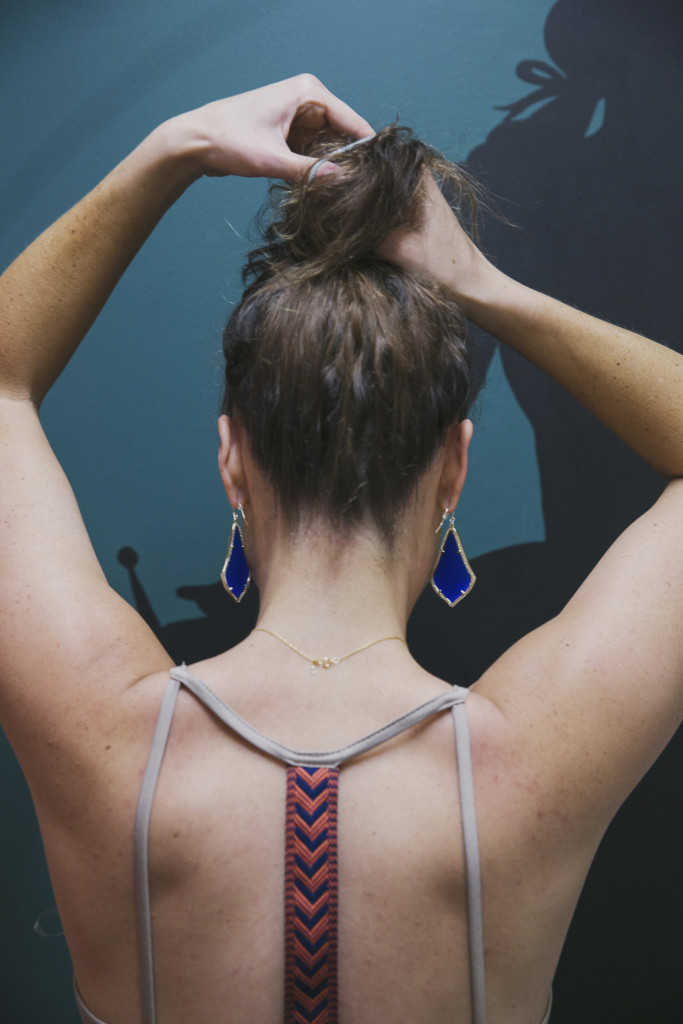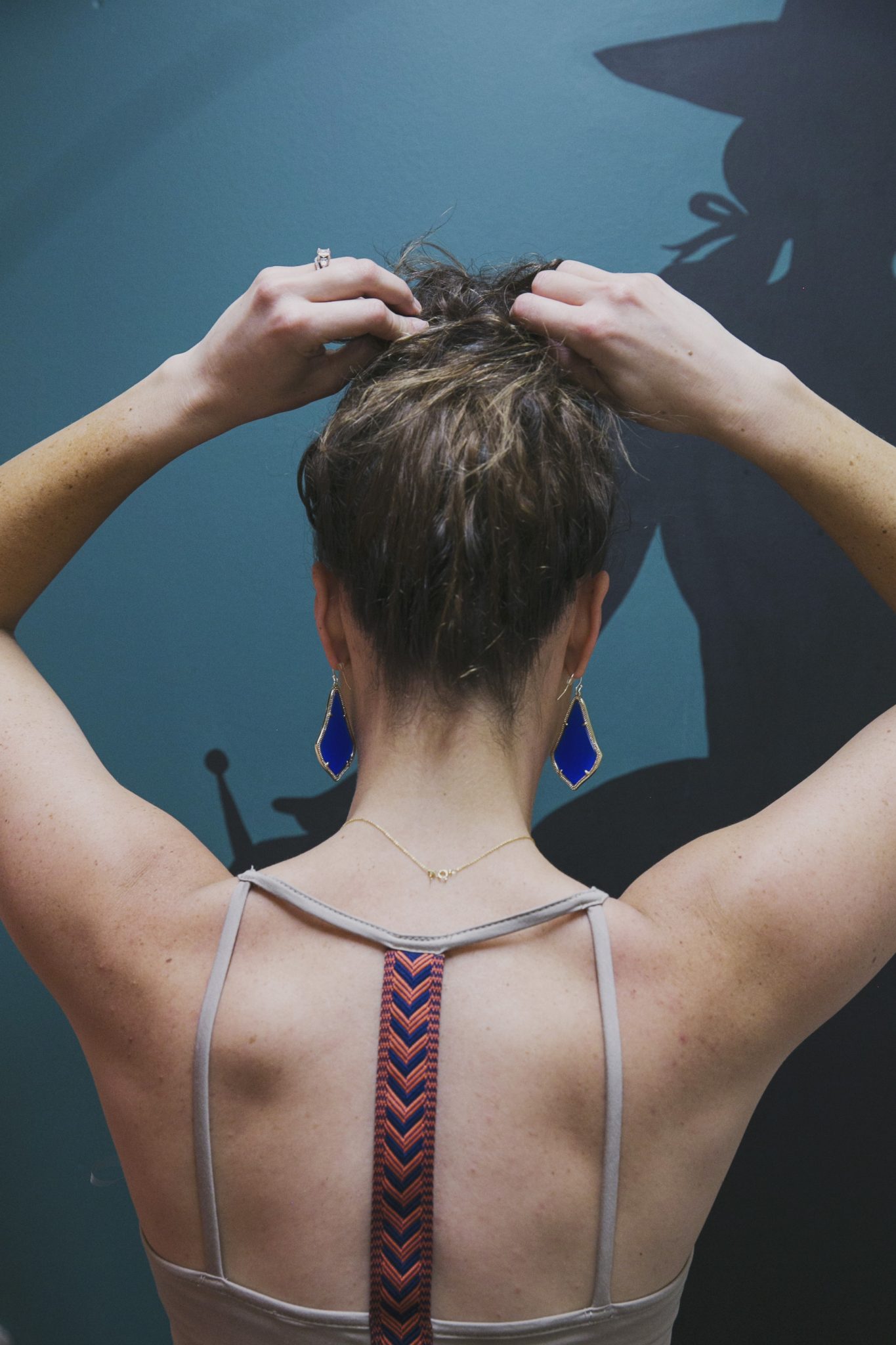 3. Now, just mess with your bun and face framing pieces to make it as messy as you want. You can pull out any shorter pieces by your ears, loosen the top portion or lower portion. Tuck any stray pieces back into the elastic and don't be afraid to get rough with it. You can even pull at the base of the top knot/bun to tighten it back up as needed.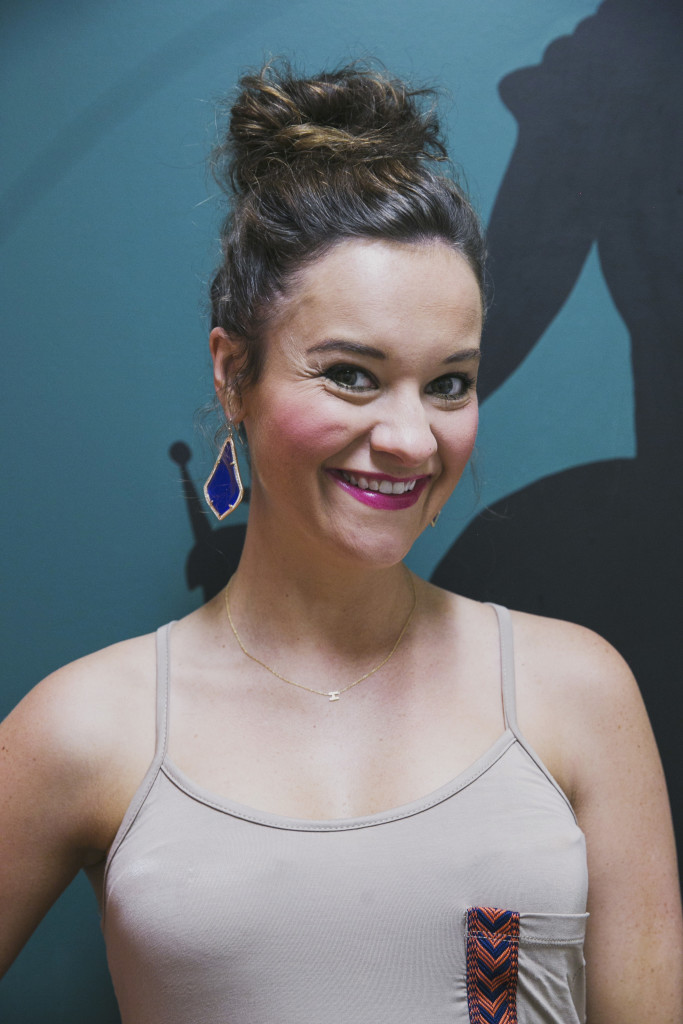 See, it's pretty easy peasy! Did that make sense to you guys? Do you already love the top knot? I'd love to hear how you do your's differently. I've watched so many video tutorials to try to learn how to do this but they never really worked on my hair type, texture and length, so I hope this helps some of you achieve the look you want at home too!
Thanks to Jett Walker Photography for the photos!
Heather Brown helps busy mamas of young littles who are caught in the hustle to find encouragement in their journey to true health, from the inside out, starting with the heart. Read her journey of learning to live a life well-loved
HERE!