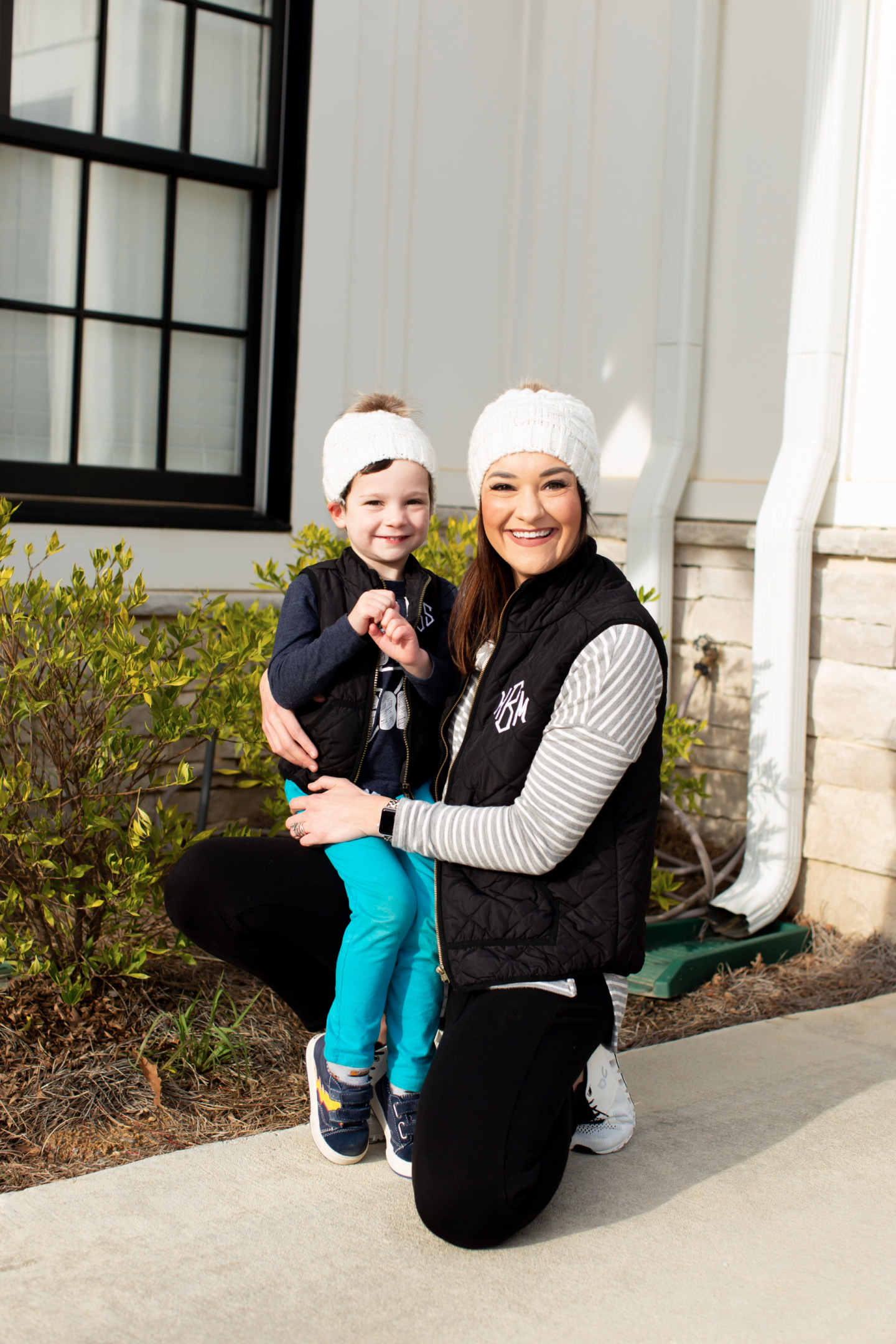 SHOP The Healthy Goals To Set Post HERE: Beanie // Similar Stripe Tee // Monogrammed Vest – fits TTS wearing size small // ON Cloud // Similar Joggers // Leyton's Beanie // Similar Leyton's Shoes // Leyton's Monogrammed Matching Vest
If you splurged over the holidays, join the club, sister! I've enjoyed this season to the fullest. As we officially kiss 2020 goodbye, let's shift gears in our mindset. Here are some healthy goals to set and 5 ways to kickstart a healthy, strong 2021:
Healthy Goals To Set:
Rethink your motivation! Friend, no matter what season you're in, you have to find a reason to motivate you. Looking a certain way in beach photos might get you to the gym, but won't motivate long haul lifestyle changes. Think about staying healthy long term – like being able to be active with your kids. Also, you have to find something YOU enjoy. I can't tell you what that is, but you need to find a way to move your body that makes you excited. For instance, I love Burn Boot Camp because of the community there and I love Pure Barre because I miss cheer and dance moves.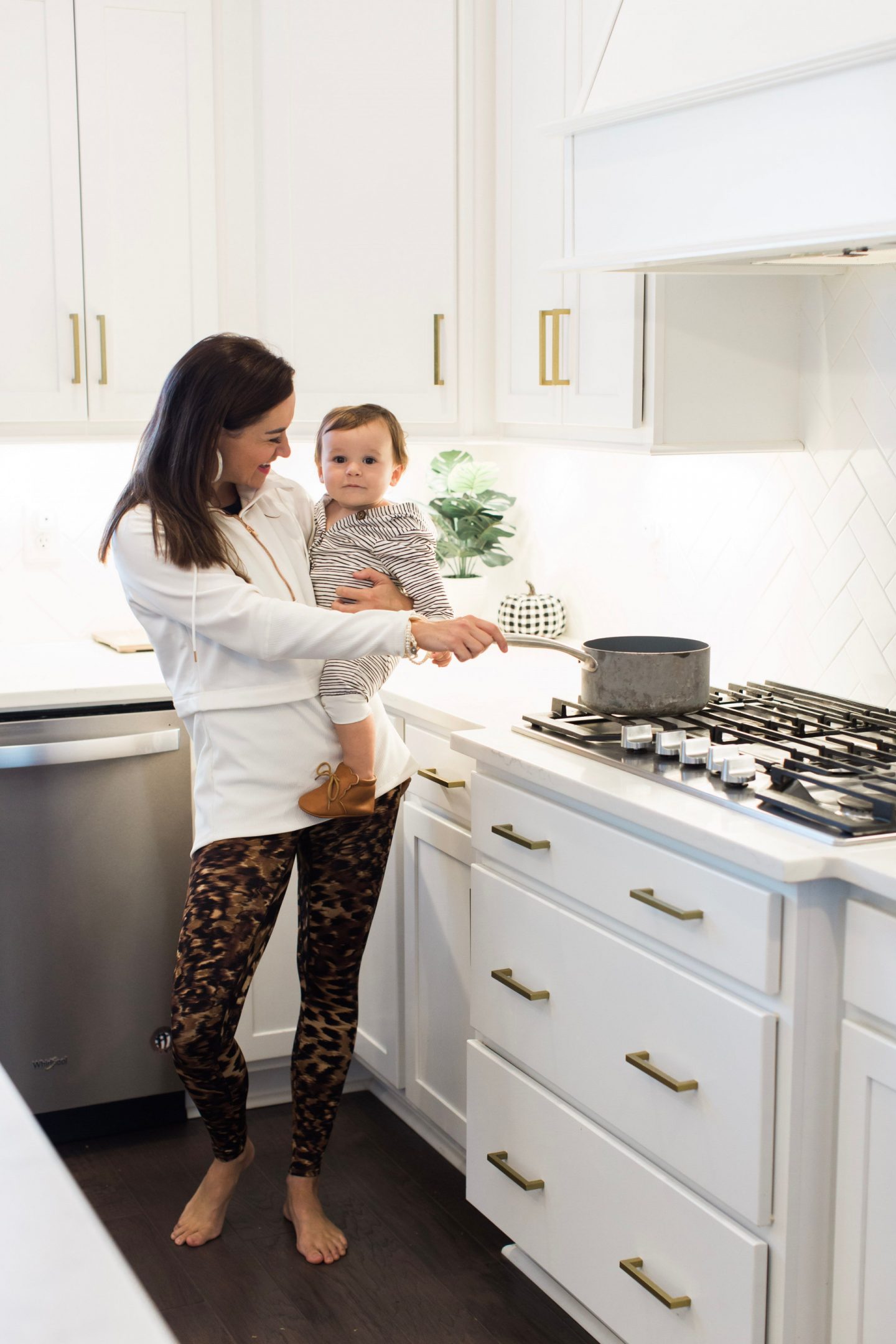 Similar Pullover // Leopard Leggings // Finn's Body Suit // Finn's Moccasins // Earrings // Wrap Bracelet
Plan for success! In order to make your "why" happen, we've got to add a plan to our motivation. Like I always say, fail to plan, plan to fail. My Meal Planning for the Busy Mom Ebook will help you stay on budget, simplify, eat healthy AND make meals your kids will enjoy.

Take the stress out of crushing your goals for a stronger, healthier, less-stressed 2021! You can grab my Meal Planning For The Busy Mom Ebook for 25% off by entering code SAVE25 at checkout. Not ready to purchase yet? Download my FREE 6 week guide to healthy lunches to kickstart 2021!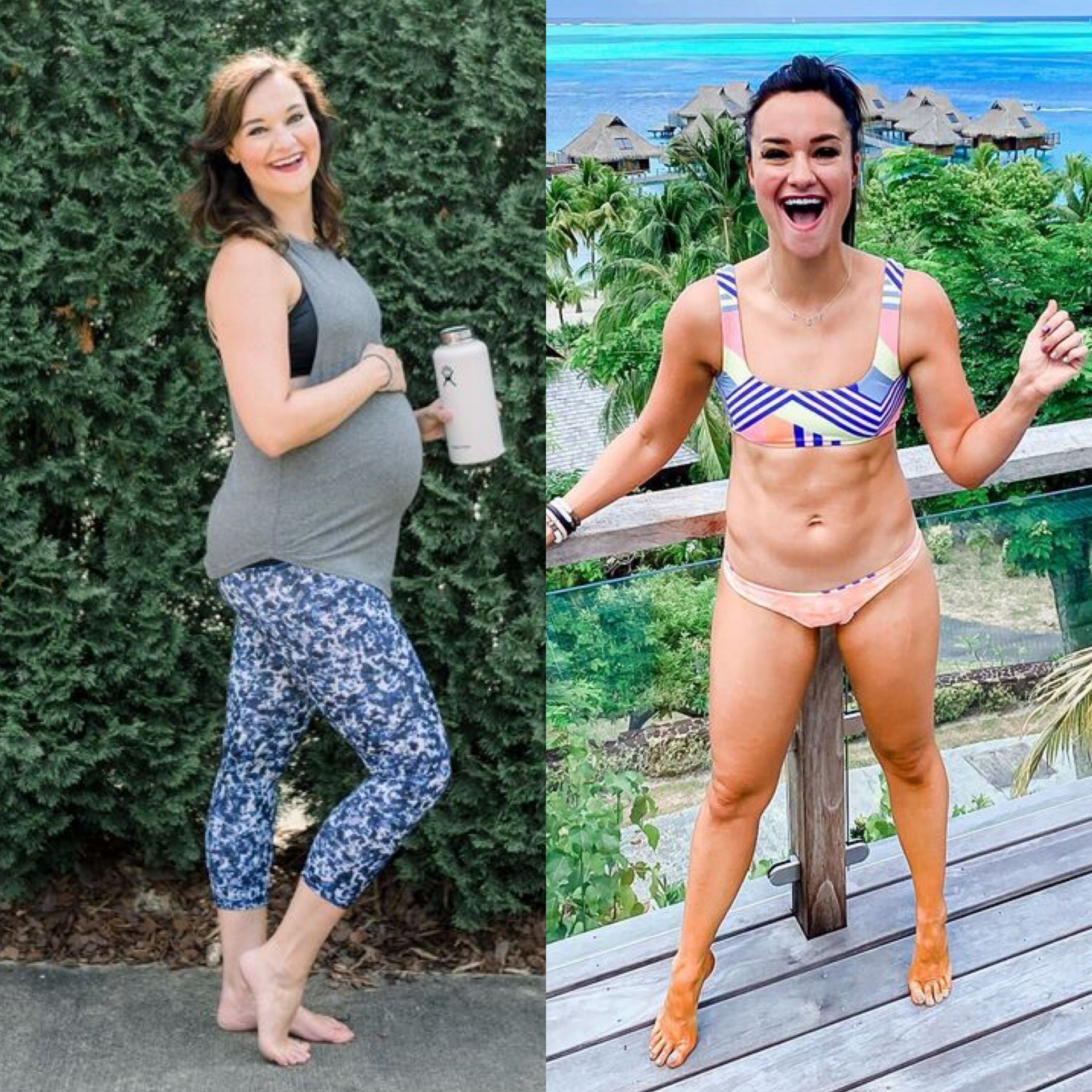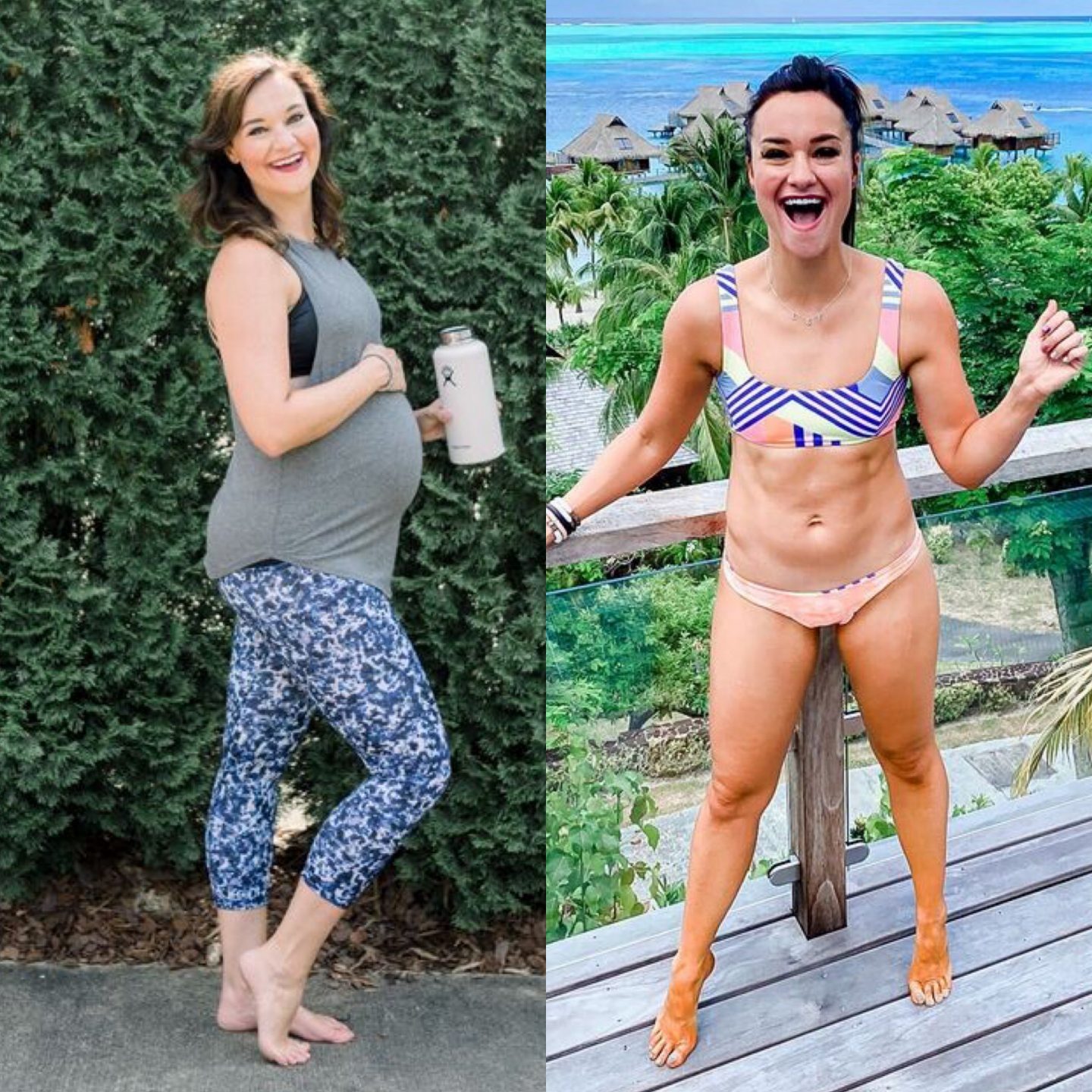 Swimsuit // Similar Tank // Similar Leggings
Find a program for accountability! For some of you that may mean finding a neighbor to exercise or meal prep with. Another way I plan for success is with the Faster Way to Fat Loss program: it helped me lose my baby weight and then some plus includes an accountability Facebook group of other women cheering you on AND my coach, Miranda Wesley.

I have never felt healthier, more fit, or had more energy to keep up with two little boys! I've sustained this program for nearly two years because it is so doable. You can truly make FWTFL work in any season of life. Just by making a few simple changes to your habits and meals, you will see encouraging results, even if you miss your workout. I have never felt better in my clothes than I do now, after having two babies! If I can do it, you can too!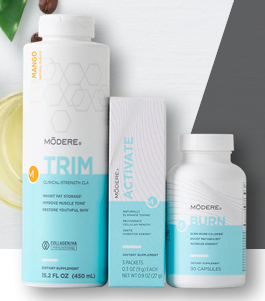 Another one of my healthy goals to set is to use the lean body system, which helps with weight management if you've been wanting to. It's a 31 day detox that I use over and over again!

Taking these three health supplements together has helped me see greater results from my current workout routine and meal plan. They're kind of like the cherry on top of all your hard work to give you an extra boost. What does it do?
Trim supports fat metabolism and inhibits fat storage. I take one tablespoon at noon when I break my fast.
Burn boosts your metabolism and helps you burn more calories. I take one pill 2-3 times per day.
Activate is a 3 day detox that you can do monthly that naturally eliminates toxins and makes you feel energized.
It's an investment, but using my code 2256749 gets first time customers $10 off — these products are worth it. PLUS they're on sale right now — the entire bundle is $10 right now, plus new customers save an extra $10!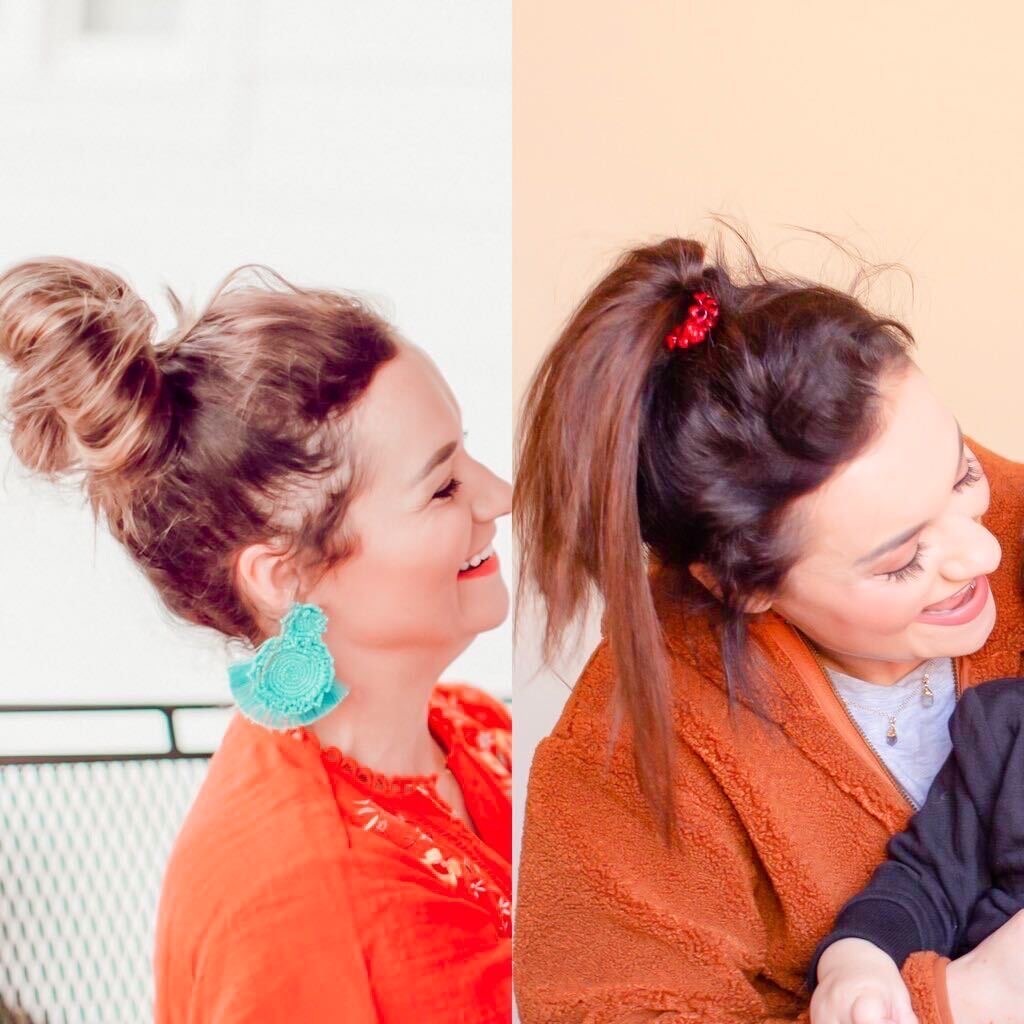 Similar Statement Earrings // Sherpa Jacket // Necklace
5. Take daily supplements! If you don't already do this, NOW is a great time to start. Here are my recommendations (but always consult your physician!)
Probiotic // Gut health is so important because it affects almost every other part of your body. These daily probiotics help maintain gut health and they taste like a pixie stick.
Daily Vitamin // Care/Of Vitamins are my favorite because they are so high-quality and personalized to me. Take their quick quiz and rest easy knowing your daily vitamin is tailored to YOUR needs! Use code HEATHERB50 for 50% off your first order!!
Pure Liquid Collagen // This is my favorite type of liquid collagen because it is Keto friendly and works well with my FASTer Way To Fat Loss program. Zero sugar, zero carbs and zero calories! Plus endless benefits to your hair, skin, nails and joints!
Vitamin D & Zinc // Ever since Eric got COVID, we added these into our daily routine. It helps boost your immunity and while Eric isn't still taking them, I do!
Juice Plus // My friends Ashley & Janelle recommended these to me because it has helped their families bridge the gap on getting in enough fruits and veggies as well as helped them not get sick as much!
P.S. Are you going to join me in our 21 day realistic reset? Rather than setting resolutions for 2021, we are going to be setting realistic goals as we get our kids back to school and get ourselves back into the swing of things. Each day, for 21 days, we will be getting in our 30 minutes of activity, drinking our 8 glasses of water, and meal planning for each day of the week. Let's get back in the habit of setting realistic goals we can achieve!
Check Out More Posts HERE:
PIN The Post For Later!