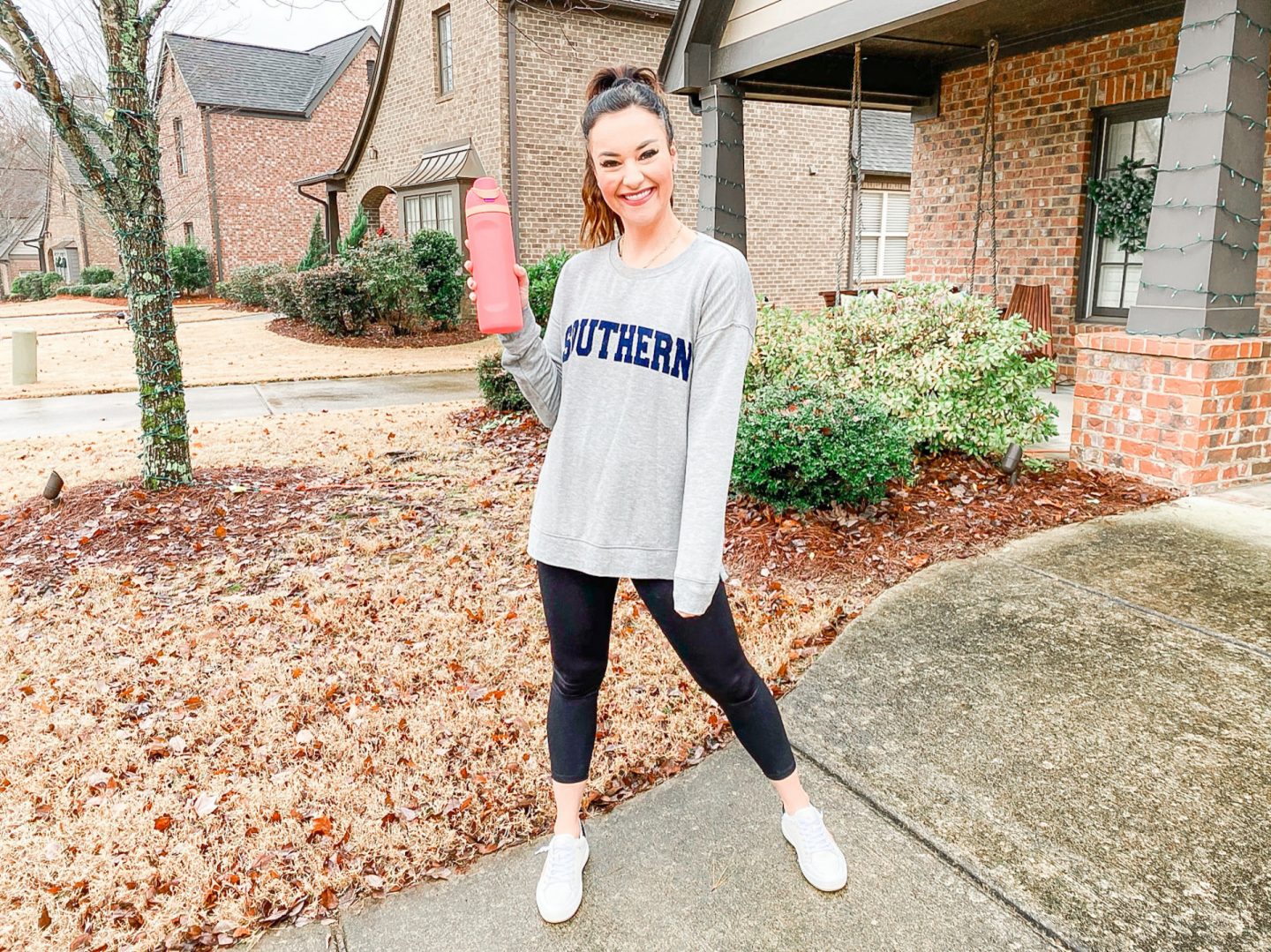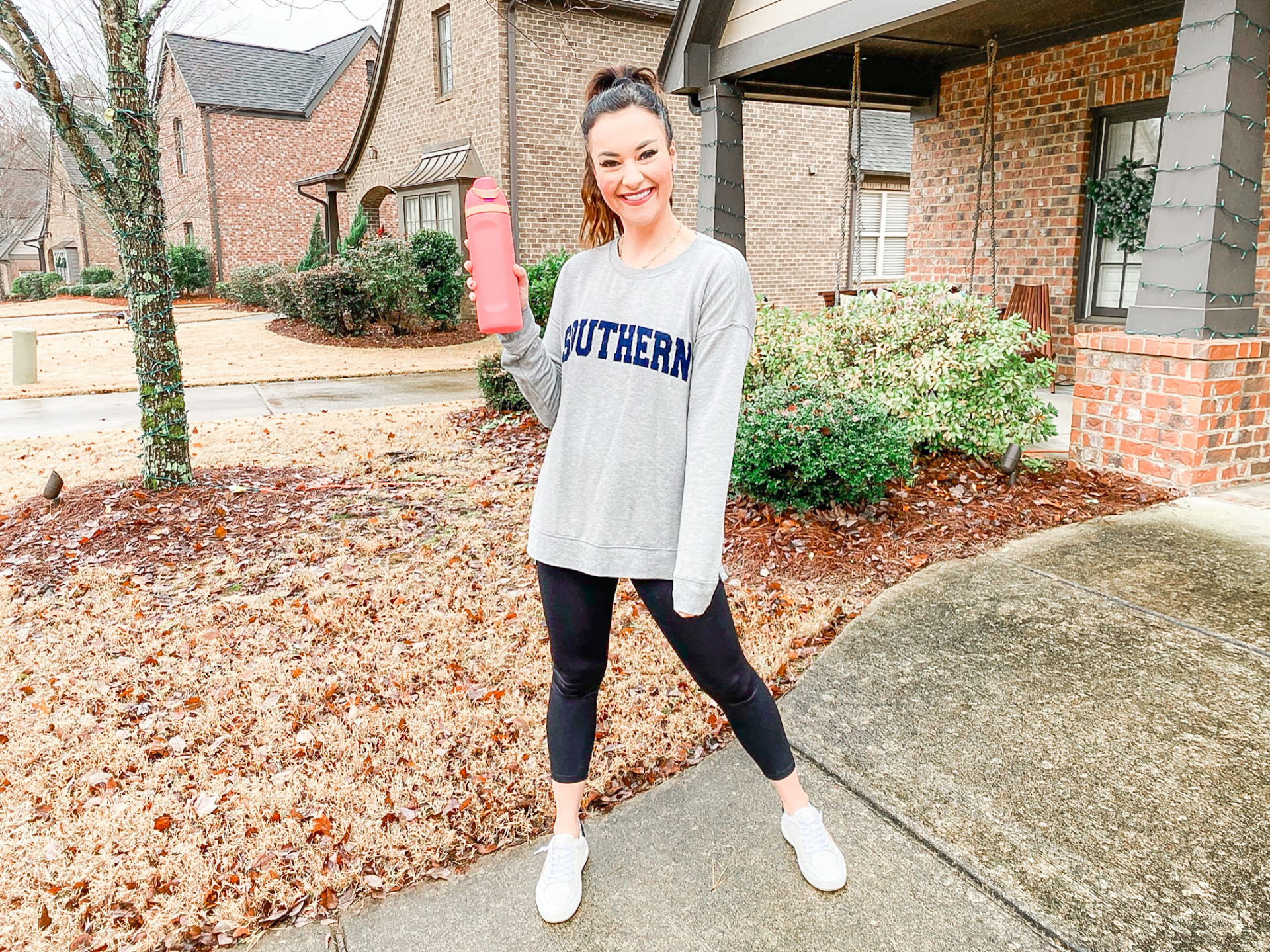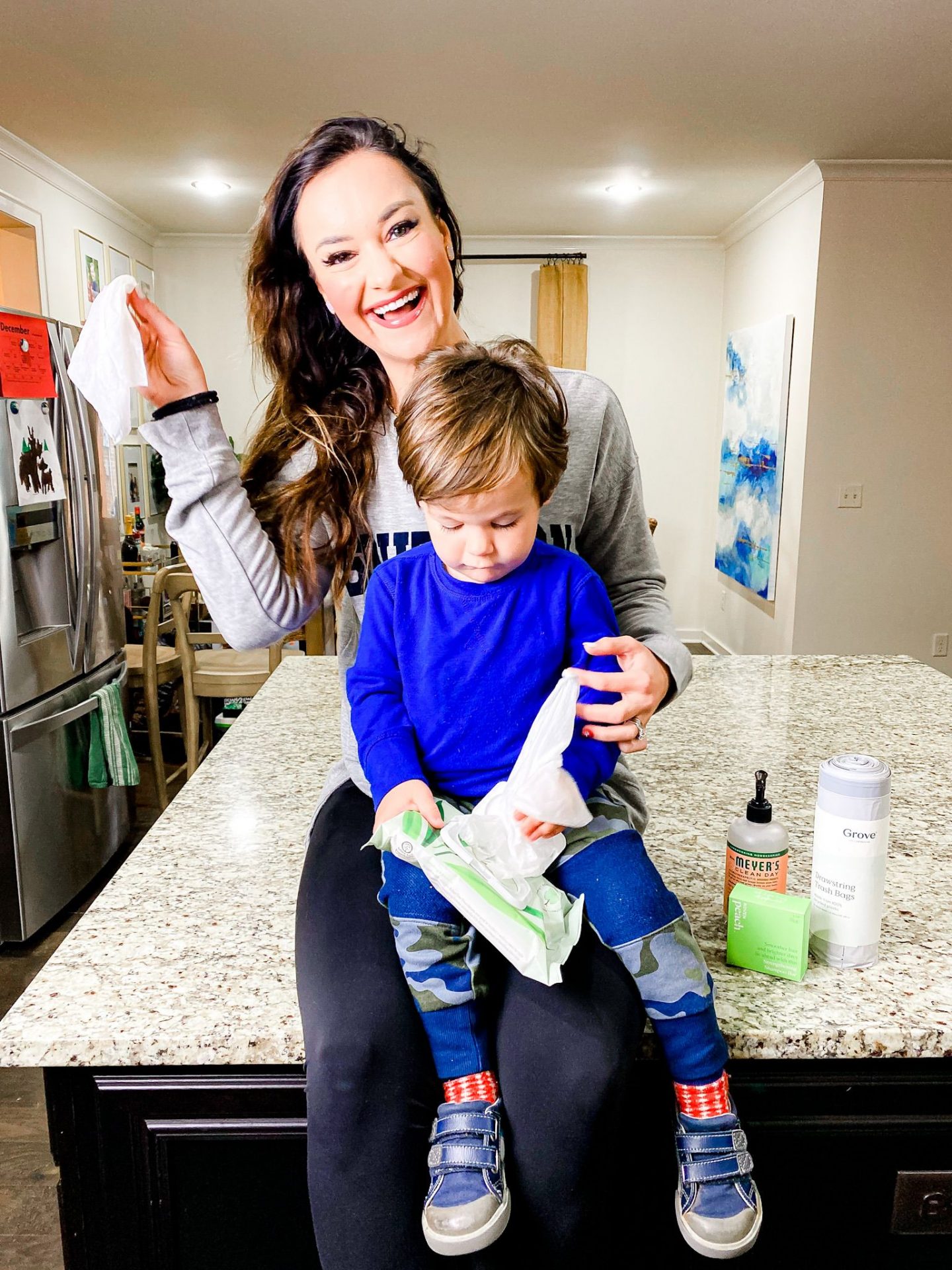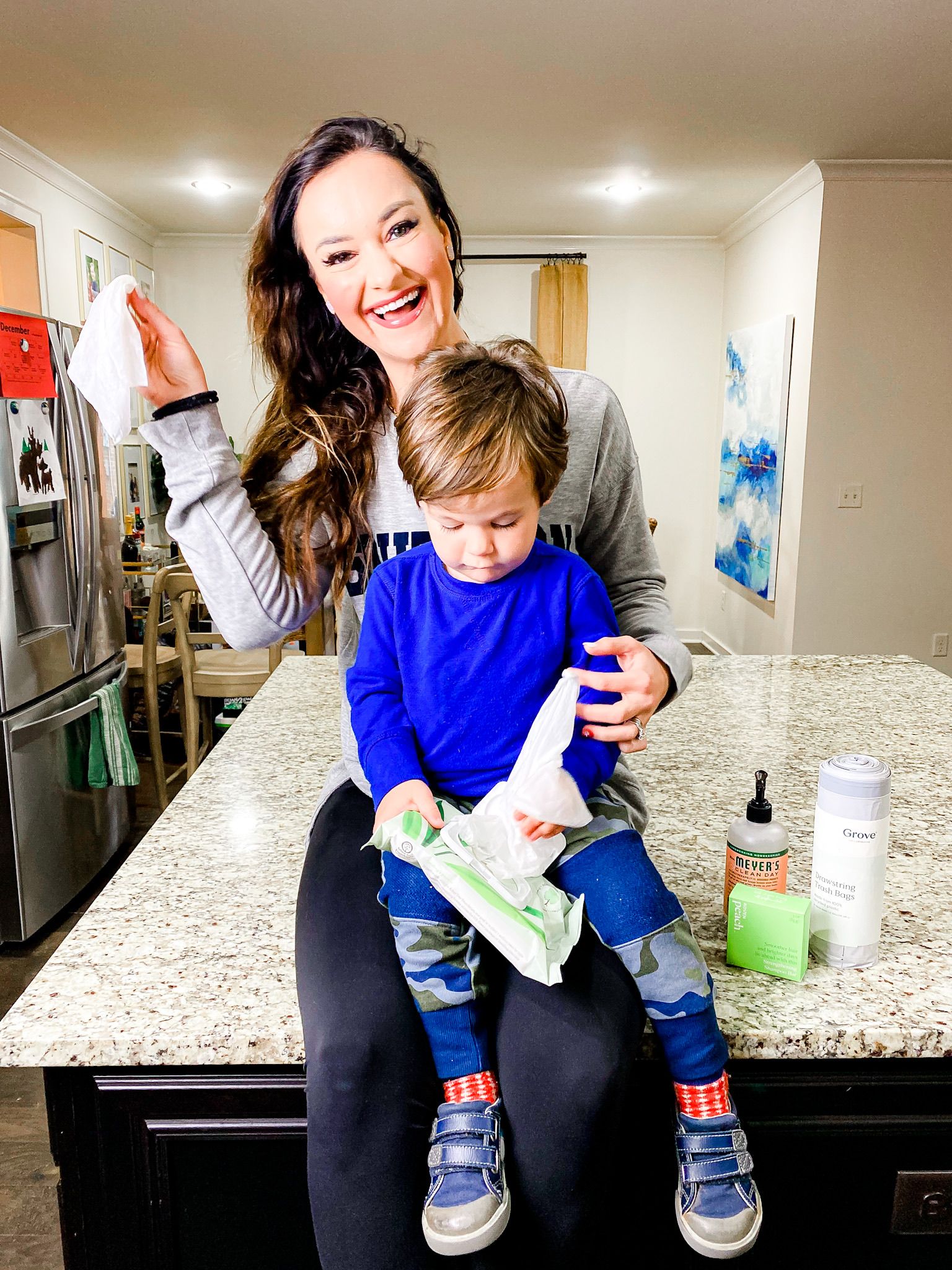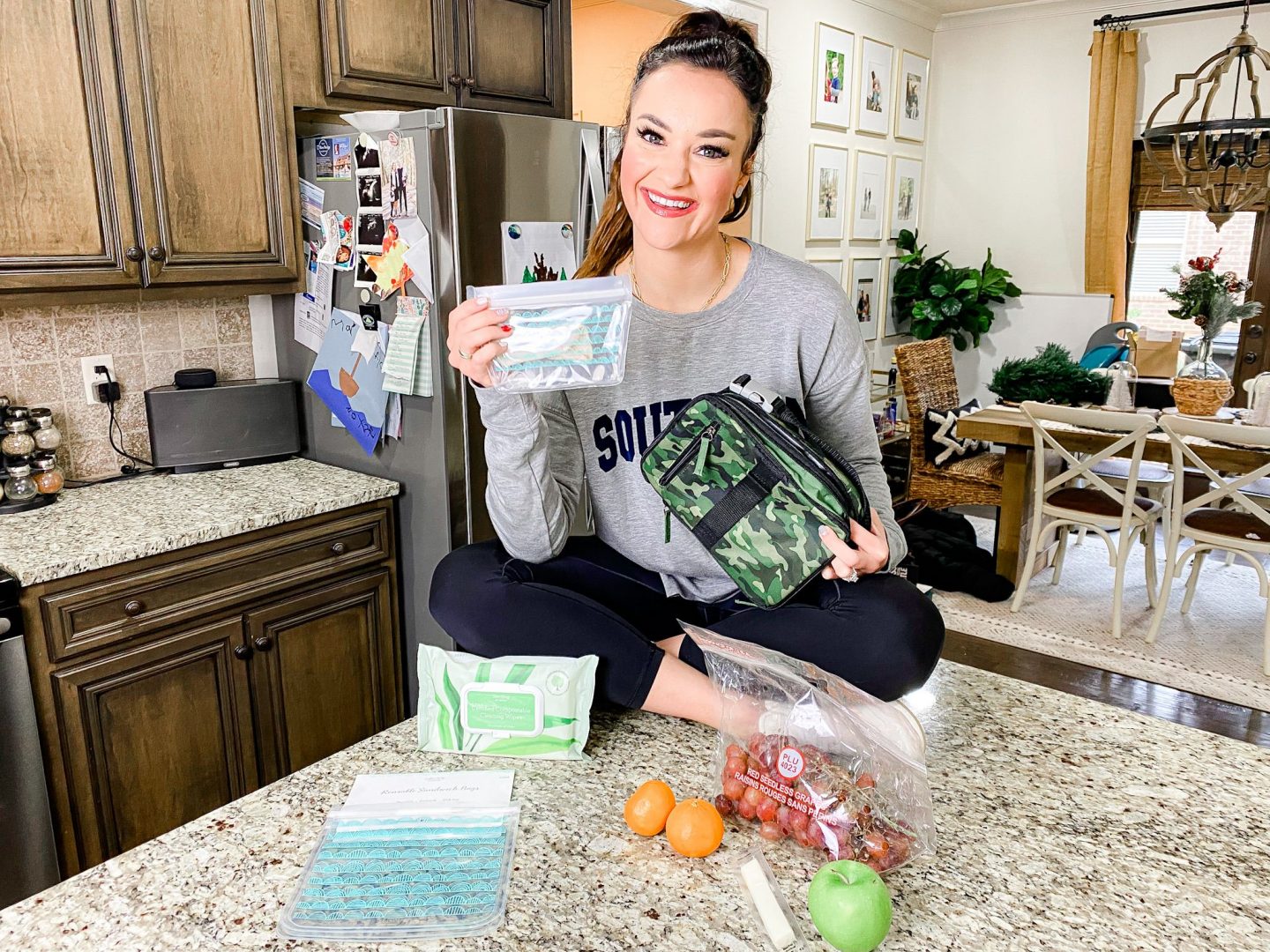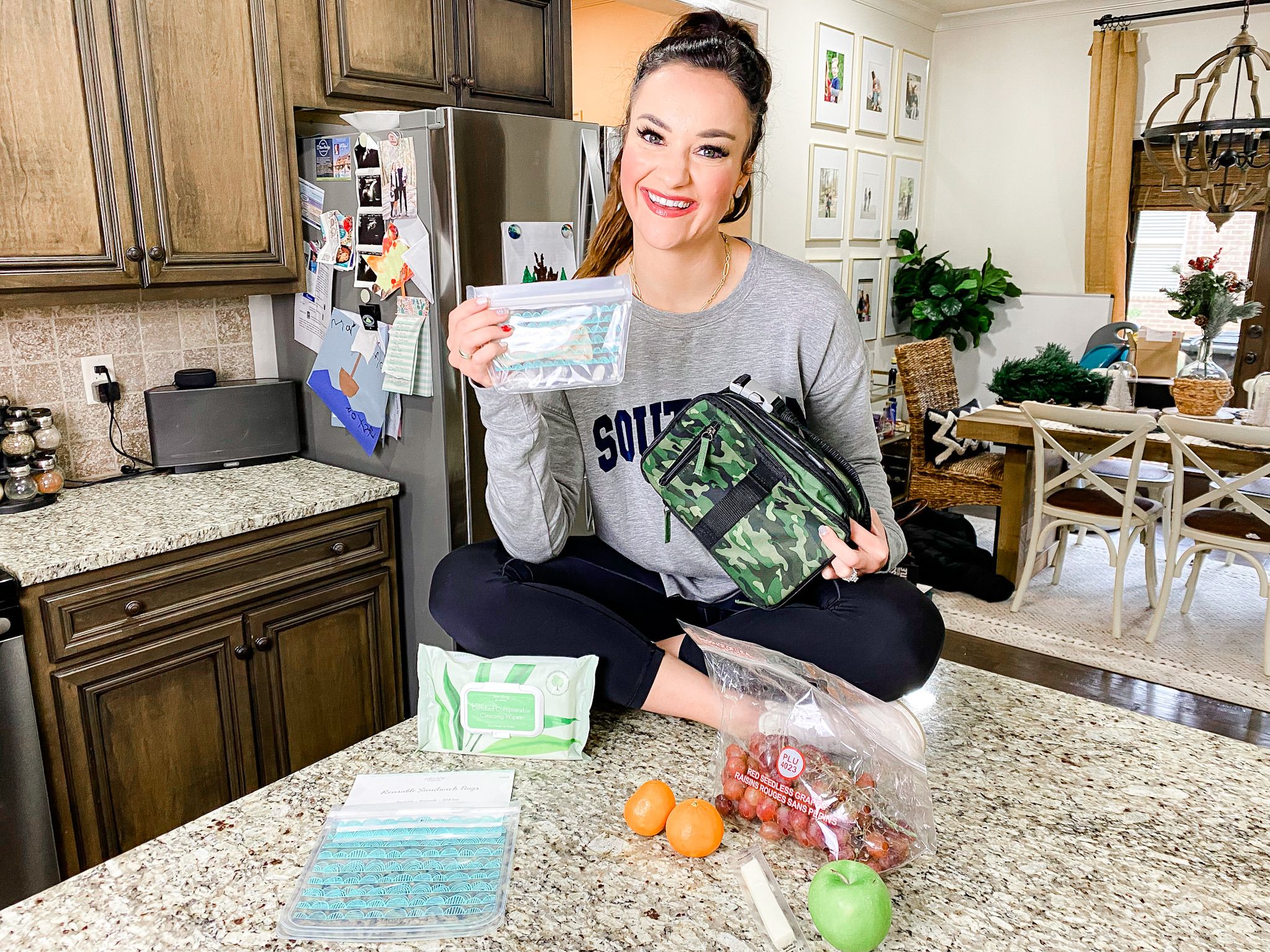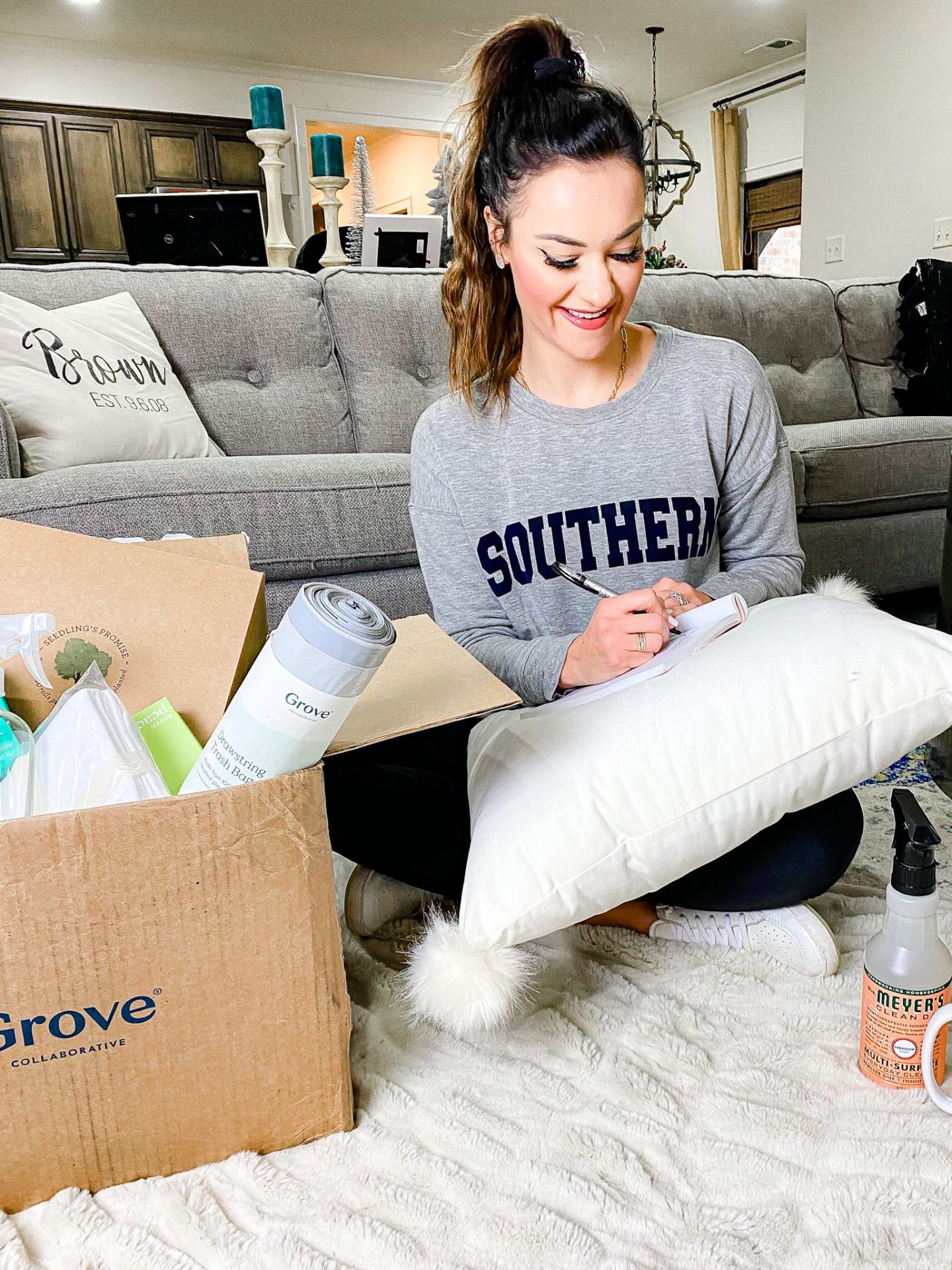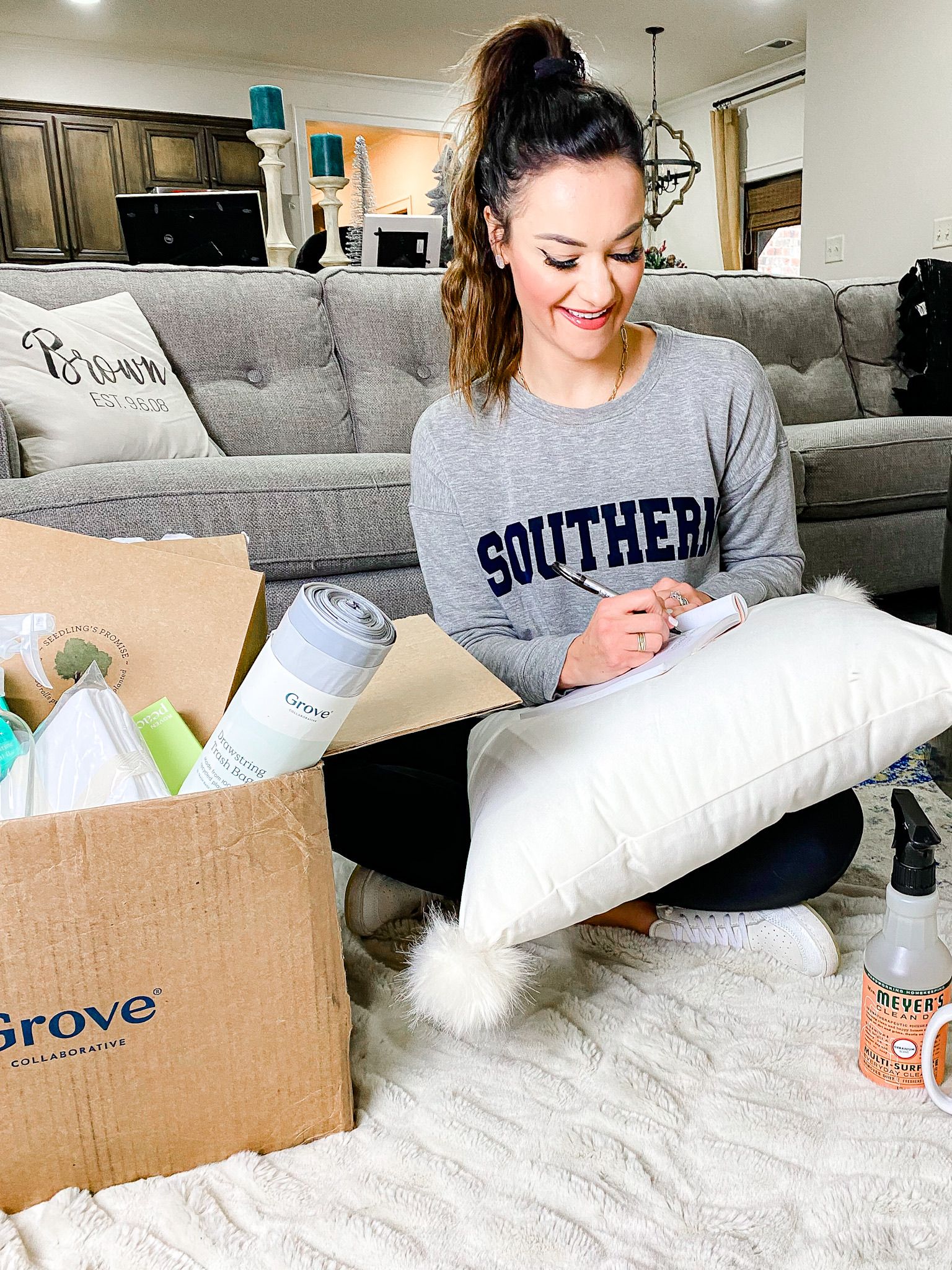 SHOP The How To Keep Your Home Clean And Organized Post HERE: Southern Sweatshirt – fits TTS wearing size small // Throw // Earrings // Leggings // Sneakers
This post is in partnership with Grove Collaborative. Thank you for supporting the brands I love!
Do you make New Year's resolutions? I've never liked the word "resolutions" much, because resolutions don't work without action plans! I choose the word GOAL! The number one key to successful goals? Think through how to make that goal happen, and communicate with the people it will involve. Don't be afraid to ask for help and lean into your support system. Here are 5 of my goals as I kiss 2020 goodbye and say hello to 2021!
KEEP READING FOR MY FAVORITE HACK TO MAKE CLEANING MORE DOABLE! (Pssst it involves a freebie for first-timers!)
My 5 New Year's Resolutions For 2021: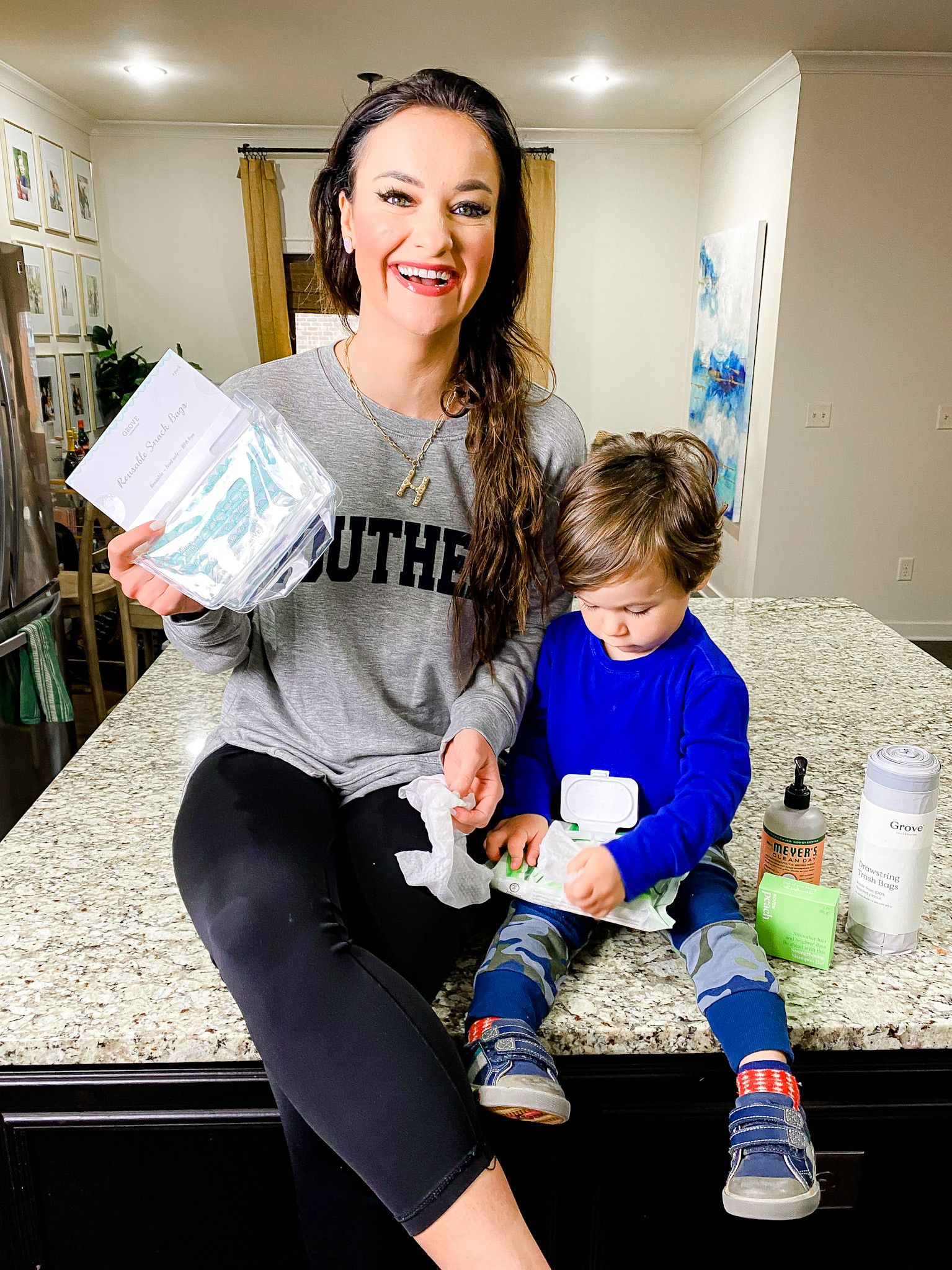 Southern Sweatshirt – fits TTS wearing size small // Necklace // Earrings // Leggings // Sneakers // Lip
GOAL #1: First, as an entrepreneur, my business goals include growing to 150K on Instagram, with your help, creating more reels and video content, thinking about a future podcast, and working on my book proposal. So many exciting things in the works that I can't wait to pursue with you!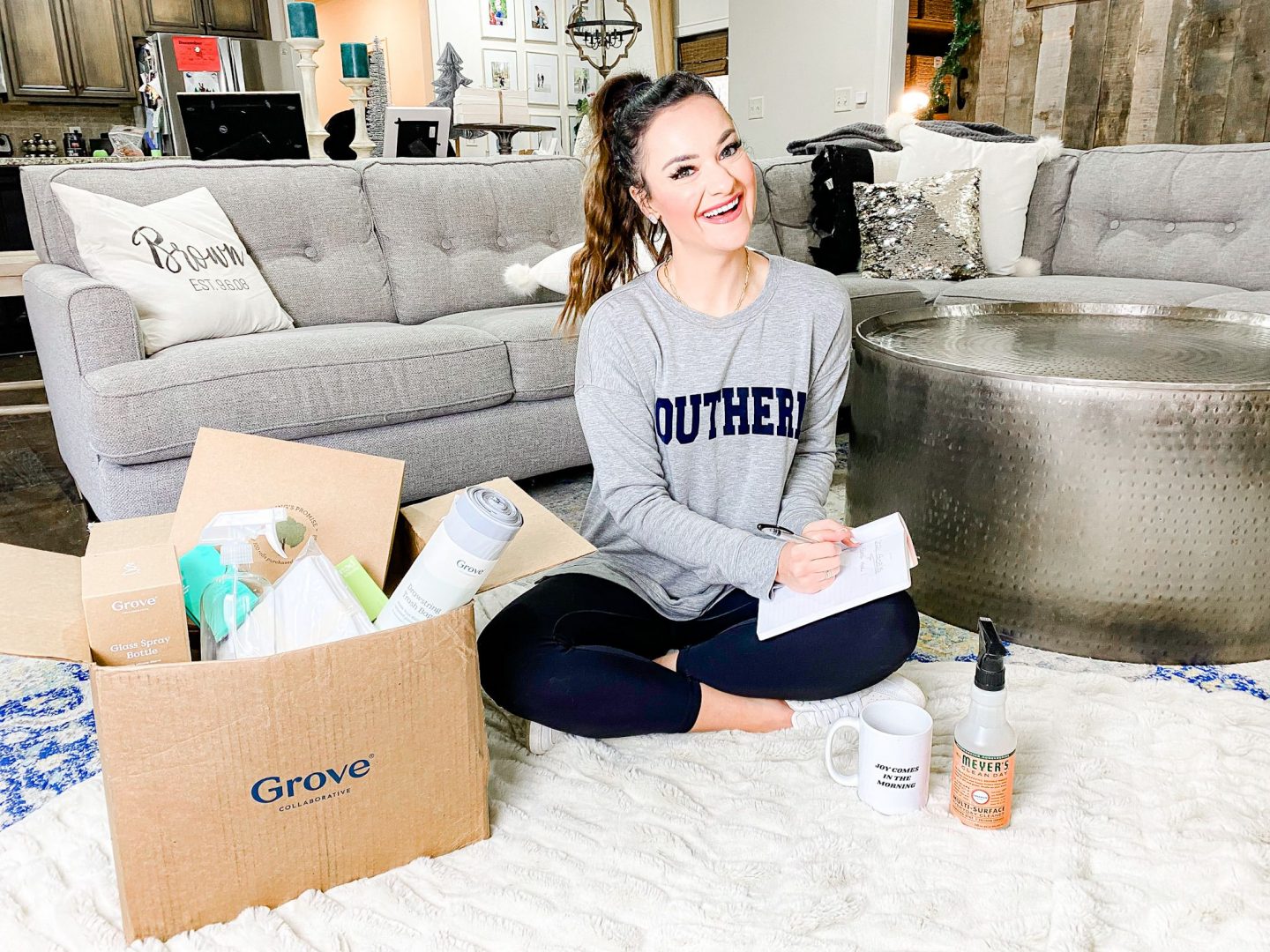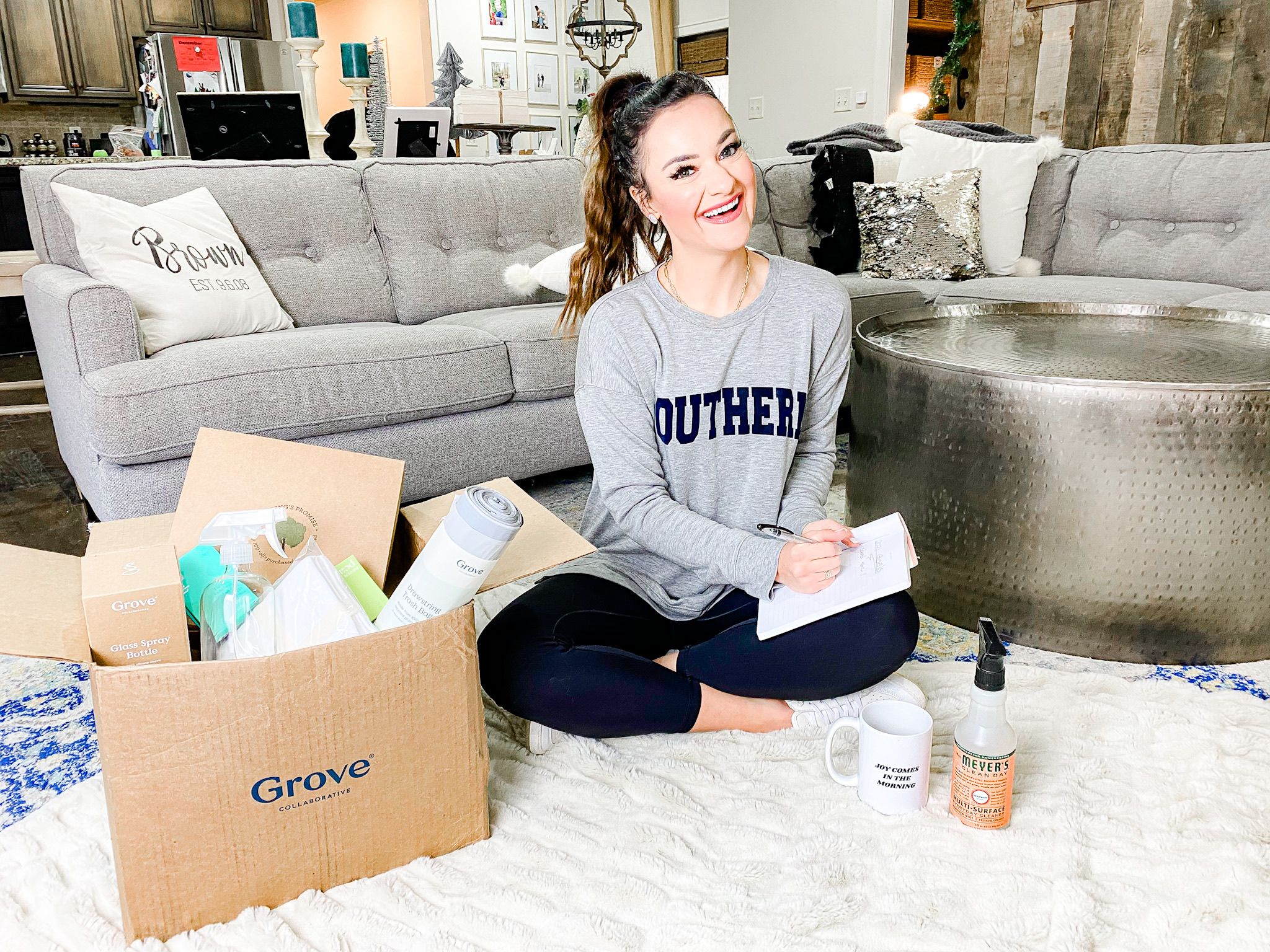 GOAL #2: In my home, I am choosing not to rush through little tasks like wiping my counters, but to embrace the moments. I don't always do a good job of remembering this! It's easy to get stressed and rush through cleaning, but even turning on worship music can make a big difference in my mood. I want to be intentional with Leyton while I clean or pack his lunch, or take the time to let the boys smell all the scents when we get our Grove Collaborative box of cleaning supplies! They love this so much!
Y'all know how much I SWEAR BY my Grove products! They deliver household and personal care products to your door which saves me SO much time. Don't we all need that?!
I know we're all ready to "out with the old, in with the new" and what better way than with a new approach to cleaning our homes! I love using Grove because everything is plant-based, sustainable, and has no artificial colors. The cheerful scents help motivate me to crank up the music and get my cleaning on!
If you're new to Grove, they're giving away a FREE starter kit with your first order! Right now, Grove is making it easier than ever to kick off your sustainability journey at home for 2021 by letting you decide which sustainable gift bundle is included FREE with purchase in your first Grove box. You can CLICK HERE to get started!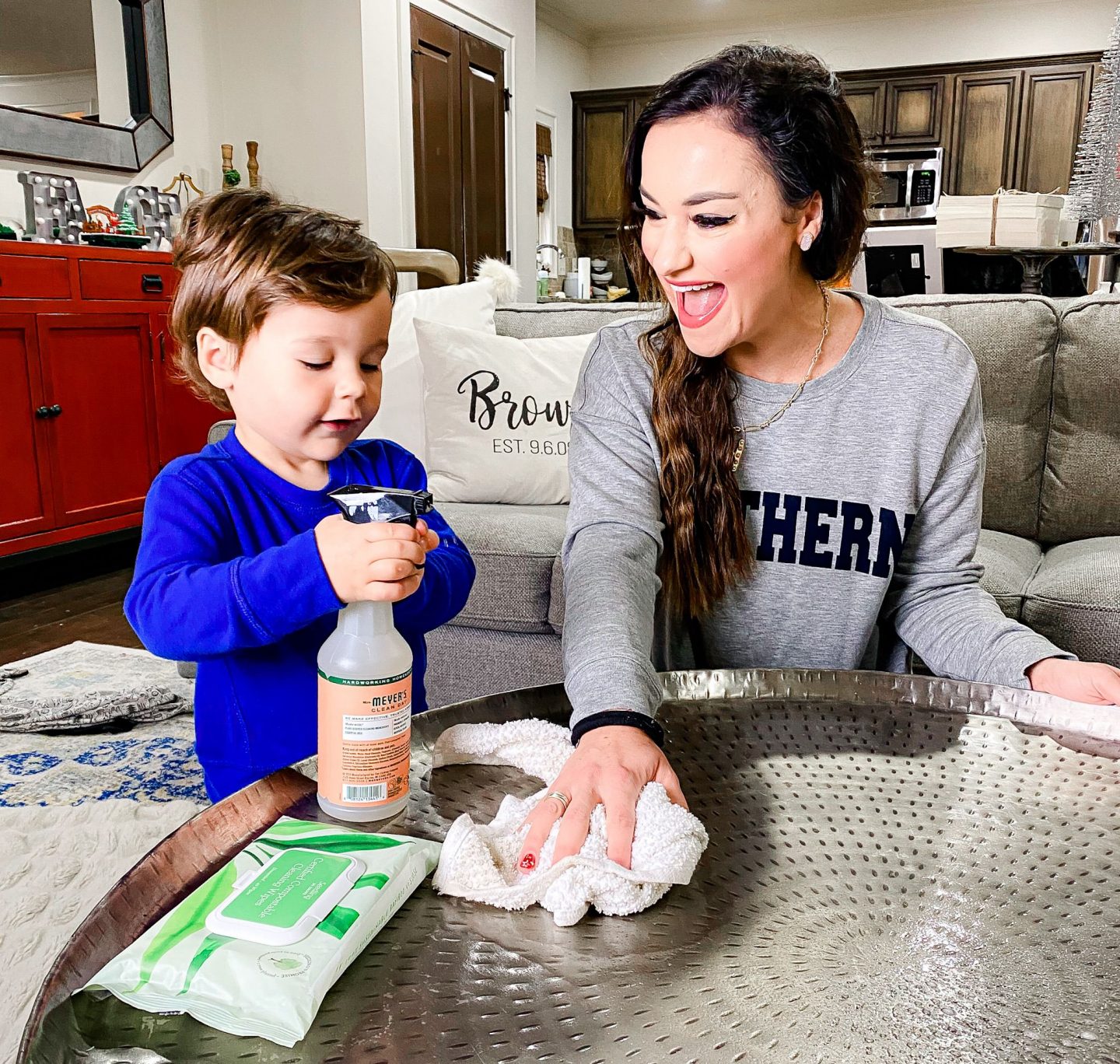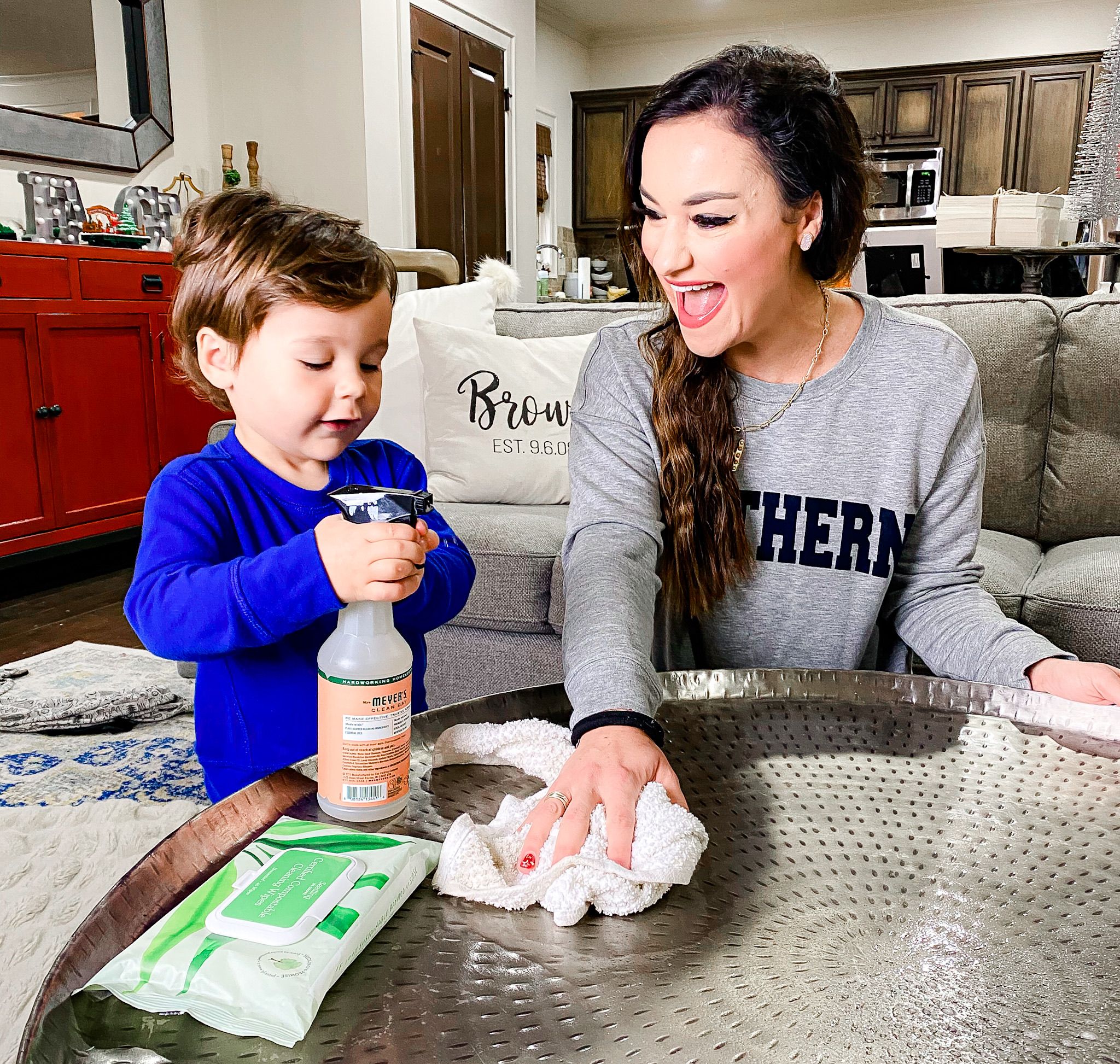 GOAL #3: I want to continue investing in relationships. I'm so grateful for our neighborhood and quarantine crew who got us through 2020!! I want to continue making room for heart to heart time, play dates, and double dates as relationships truly are everything!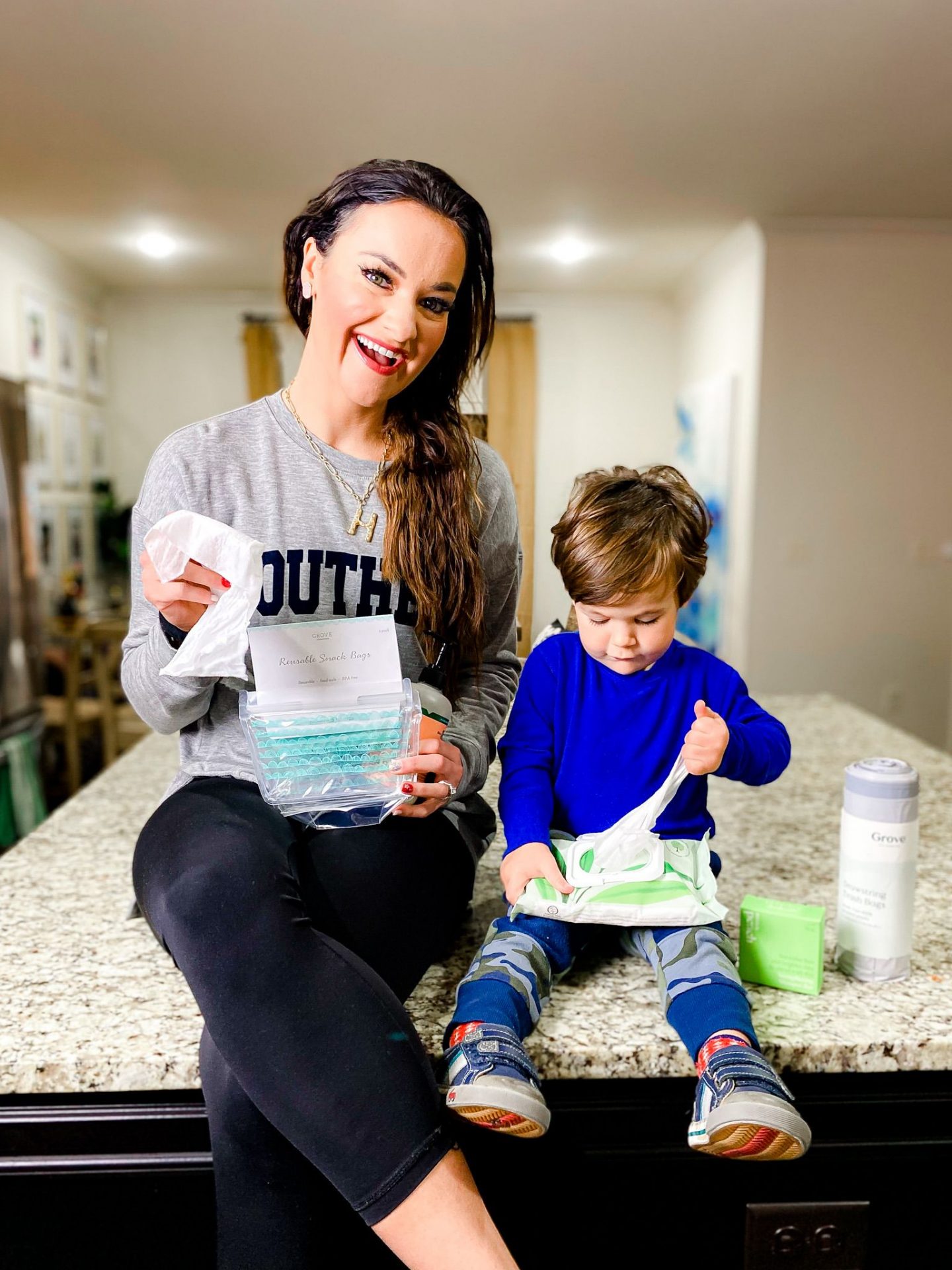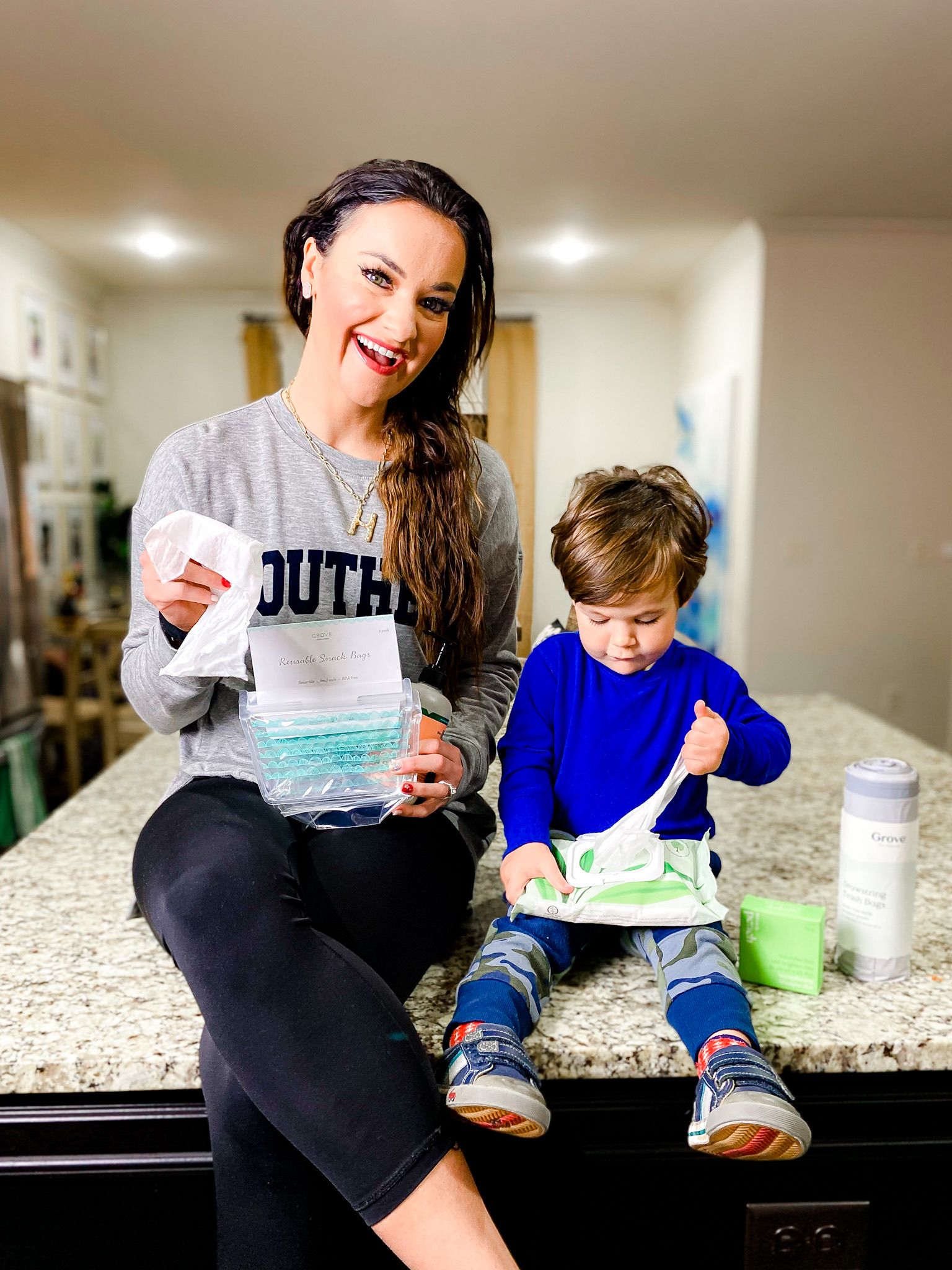 GOAL #4: Also, I want to get back into the swing of things with FASTer Way to Fat Loss! I've gotten out of the habit of tracking my macros, but I can't wait to start again with my coach, Miranda Wesley, this month! Click HERE to join us! I have never felt healthier, more fit, or had more energy to keep up with two little boys than the times I was doing FWTFL to the tee! It is so doable that by making a few simple changes to your habits and meals, you will see encouraging results, even if you miss your workout. I have never felt better in my clothes than I do now, after having two babies! If I can do it, you can too!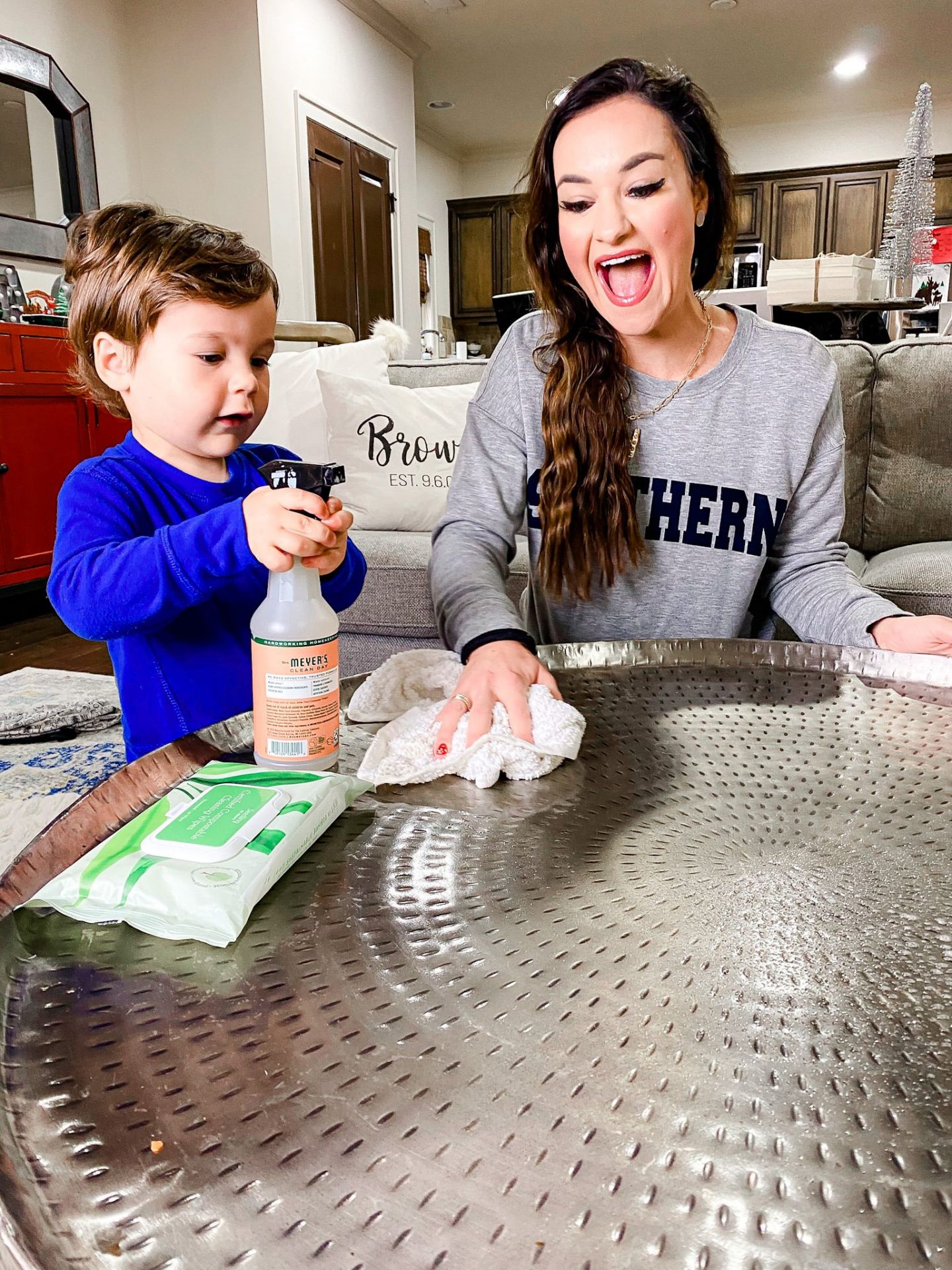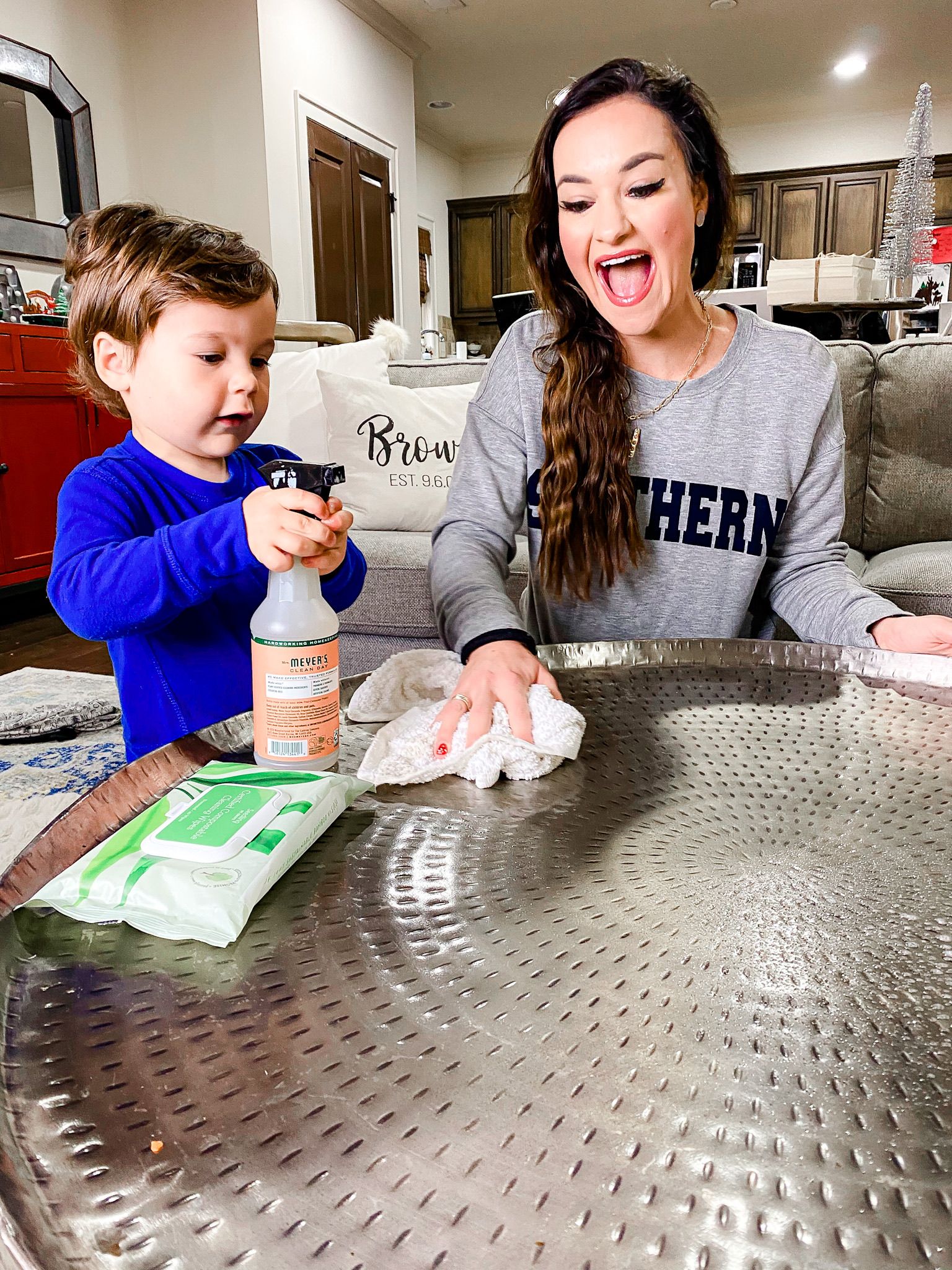 GOAL #5: Finally, I want to be more intentional to find a good schedule with my boys, focus on family time, and embrace my calling. The last few months have been crazy and stressful, but I'm ready to start fresh after the holidays, write in sensory activities together, and make more memories. Eric and I always talk about the importance of little moments, and I don't want to miss any!
Don't forget to go grab your Grove products to start 2021 fresh! Remember, first-time customers can pick which free bundle you'd like to receive with your purchase. Some of the options include Mrs. Meyer's cleaning supplies, a fun dish soap dispenser, and Seedling paper products. I love that the Seedling products are made from bamboo (hello sustainability)!
What goals do you have for 2021? I would love to hear in the comments below!
SHOP The How To Keep Your Home Clean And Organized Post HERE:

PIN The How To Keep Your Home Clean And Organized Post For Later!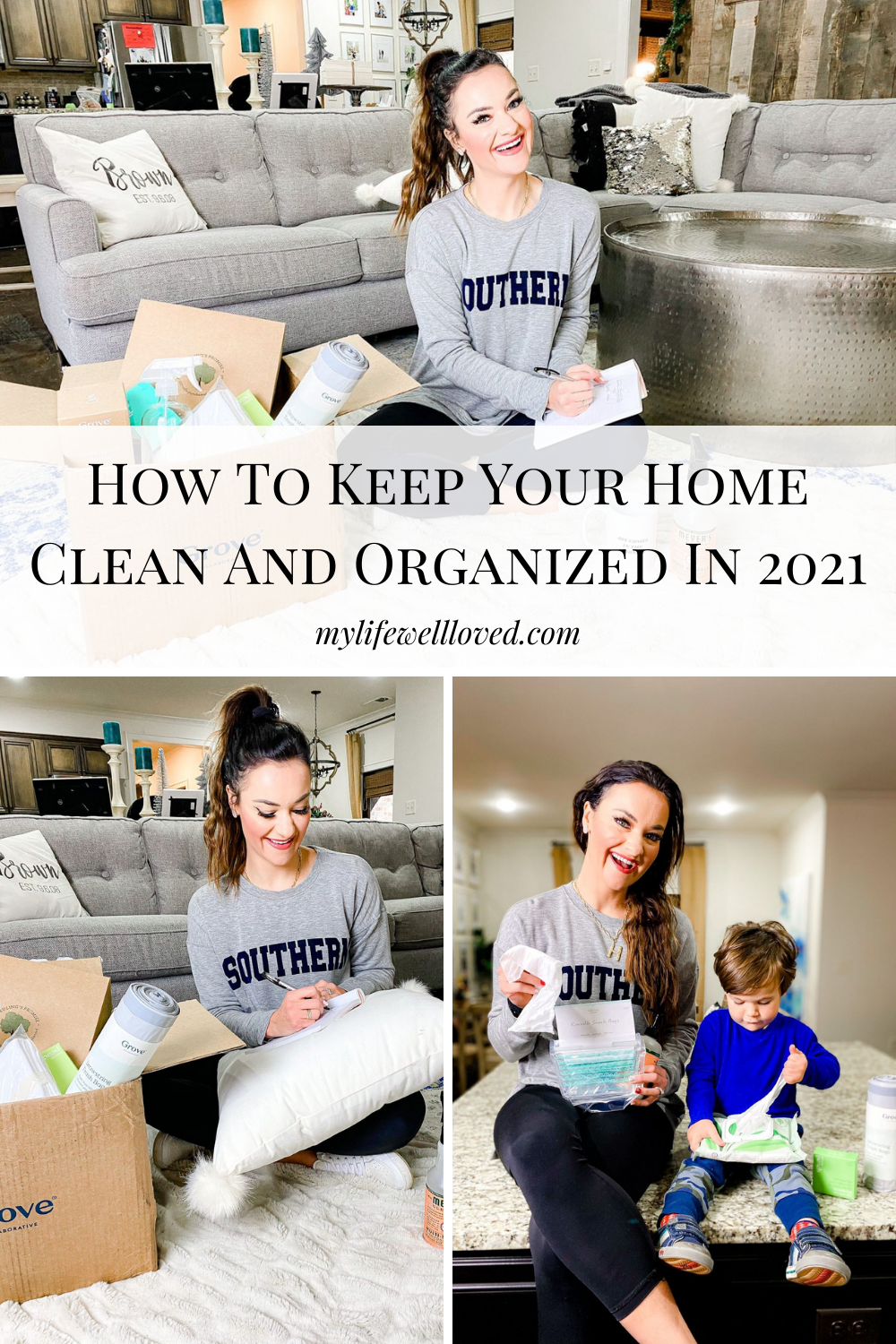 Heather Brown helps busy mamas of young littles who are caught in the hustle to find encouragement in their journey to true health, from the inside out, starting with the heart. Read her journey of learning to live a life well-loved
HERE!