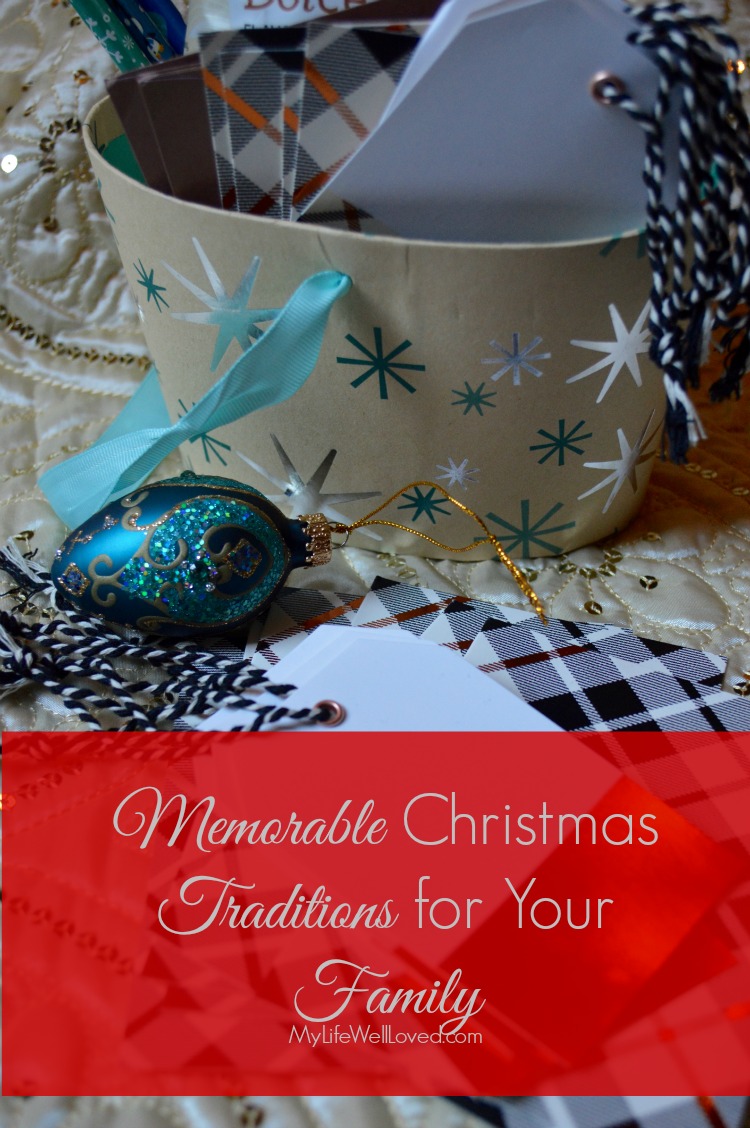 Every family has unique traditions and I LOVE to hear them! Today I am sharing some of our favorite family traditions and some new ones we'd like to create now that we have Leyton in tow. 🙂 One of my most popular posts every year is How to Start New Traditions for Couples, and since I know it strikes a chord with so many, I thought I'd share some new traditions we want to start with our little man.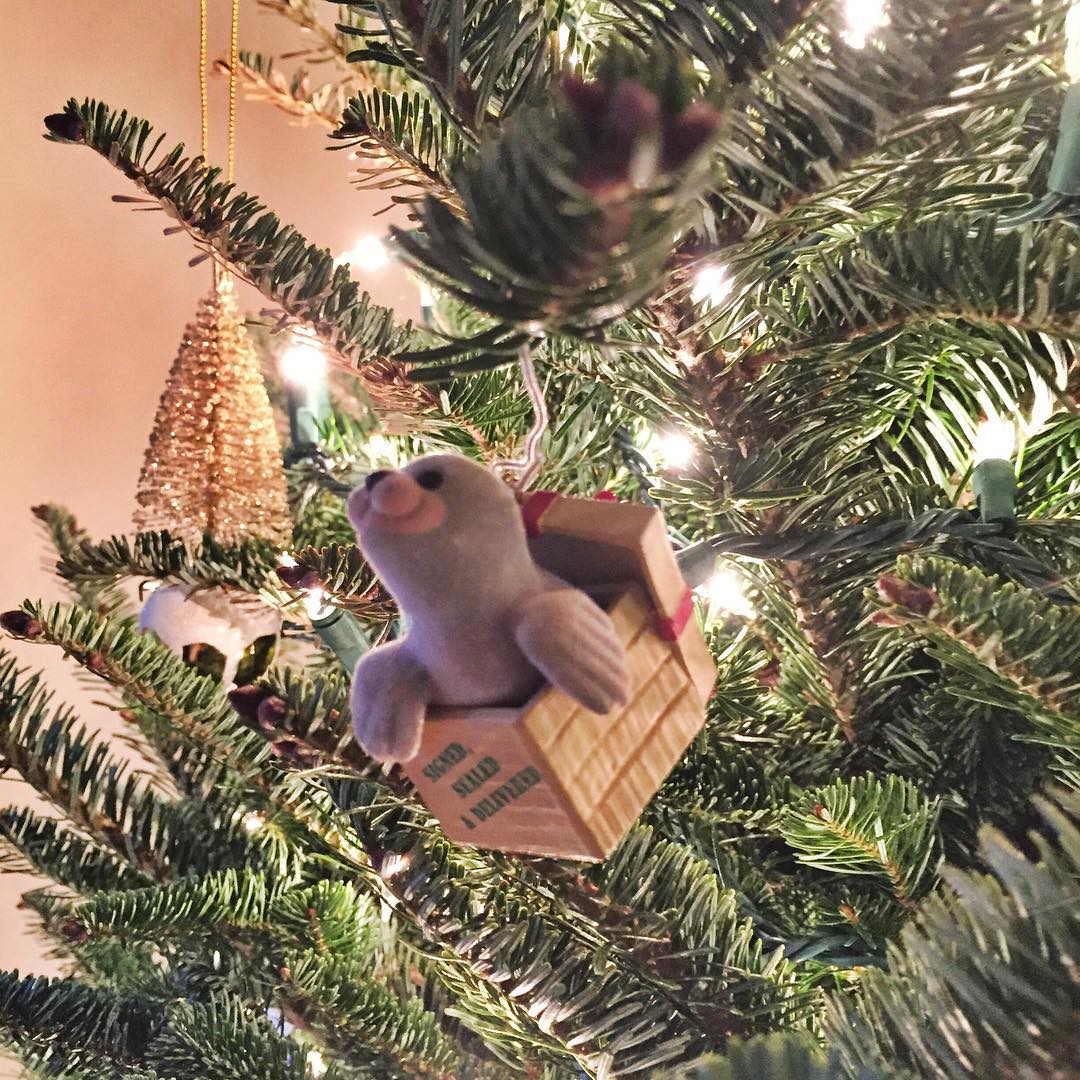 Family Christmas Traditions:
Ornament: Each of us always get an ornament each year from a family member. Leyton has already gotten his "First Christmas" ornament on the tree and we hope to continue this tradition each year. Pictured above is one of my favorite ornaments from when I was around 5 years old!
Host a Friends Brunch: Eric and I are doing this for the first time this year and he wants it to be our new "thing." We plan to brew some Christmas Starbucks Coffee flavors, enjoy mimosas, and make Breakfast Casserole, Bacon, Hashbrown Casserole, and Cinnamon Rolls. This will be even more fun as Leyton gets older and realizes his little friends are over to play with their parents.
Christmas Craft: I am the first to admit I'm not crafty or artistic. This blog is my creativity outlet since artistry isn't my thing, Ha! But, I do think it will be fun as Leyton grows up to spend some time together each year doing a Christmas craft. This year, I plan to make something to hang our Christmas Cards on as they come in. If you've seen any great ideas for this that don't involve a lot of time or tools, send it my way! I'm about to go on a Pinterest search…
Three Wisemen Gifts: Between grandparents, neighbors, friends and other family members kids can get a LOT of gifts. We don't want our house to be piled high with toys, we want to be wise with our money and we want Christmas to be more about Christ's birth, family time, and being grateful for what we already have. That's why we only want to give Leyton 3 gifts each year for Christmas, just like the 3 wisemen each brought Jesus 1 gift in the Bible.
 Make it Merrier: Each year, I'd love to do a gift to help spread the "Merry" in Merry Christmas to others. It can be anonymous or you can put your name on it, but the goal would be to give a gift that helps spread the merry on to multiple people. For instance, the gift below is what I've crafted to give this year…it didn't cost much money but it's sure to put a smile on someone's face. You could also deliver two tins of popcorn, one for them, one for them to gift or so on.
You can see some of the other traditions we plan to continue HERE. Of course, at the top of our list is making some Starbucks Holiday Blend Coffee, playing Christmas music and driving around to look at lights!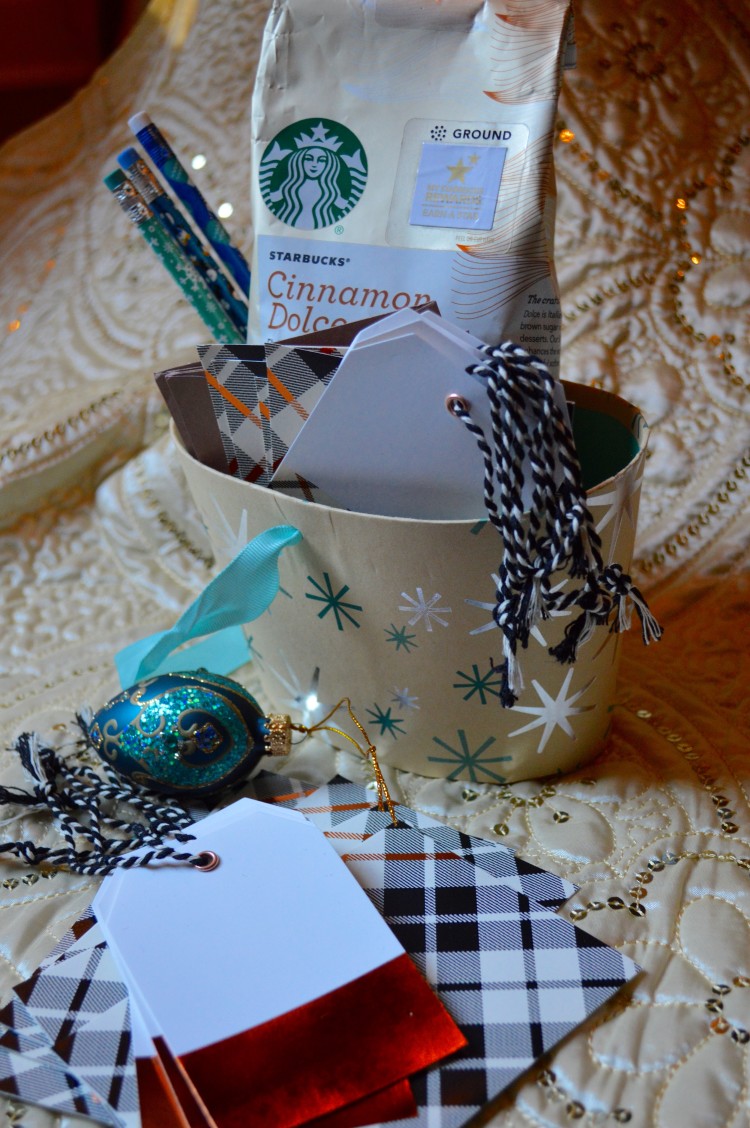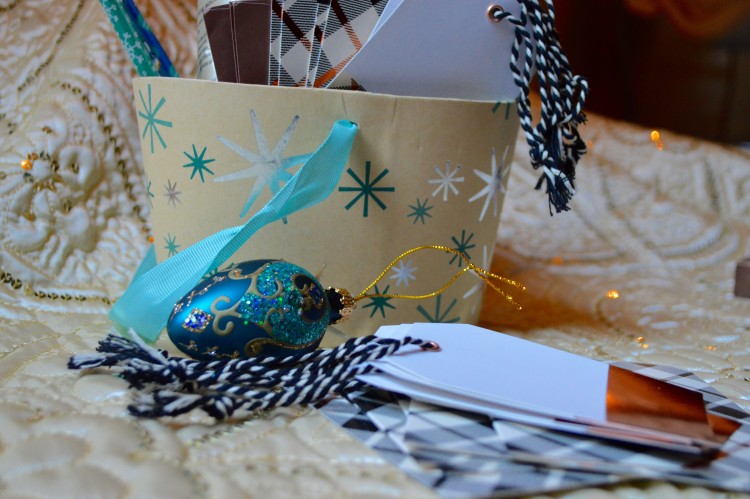 Make it Merry Craft:
I simply went to Target in the dollar spot and gathered items that would help people spread the love to others. Items included were pencils for their kids to write notes with, gift tags, note cards, and coffee to fuel mom for the holidays! I then bundled it all up in a cute little package and delivered it to a neighbor's doorstep. I left a note that said Make it Merrier! A little fuel to help you spread the Merry in Merry Christmas this year! Feel free to pass on the Merry with some of the gifts inside!
What are your family christmas traditions?
Heather Brown helps busy mamas of young littles who are caught in the hustle to find encouragement in their journey to true health, from the inside out, starting with the heart. Read her journey of learning to live a life well-loved
HERE!