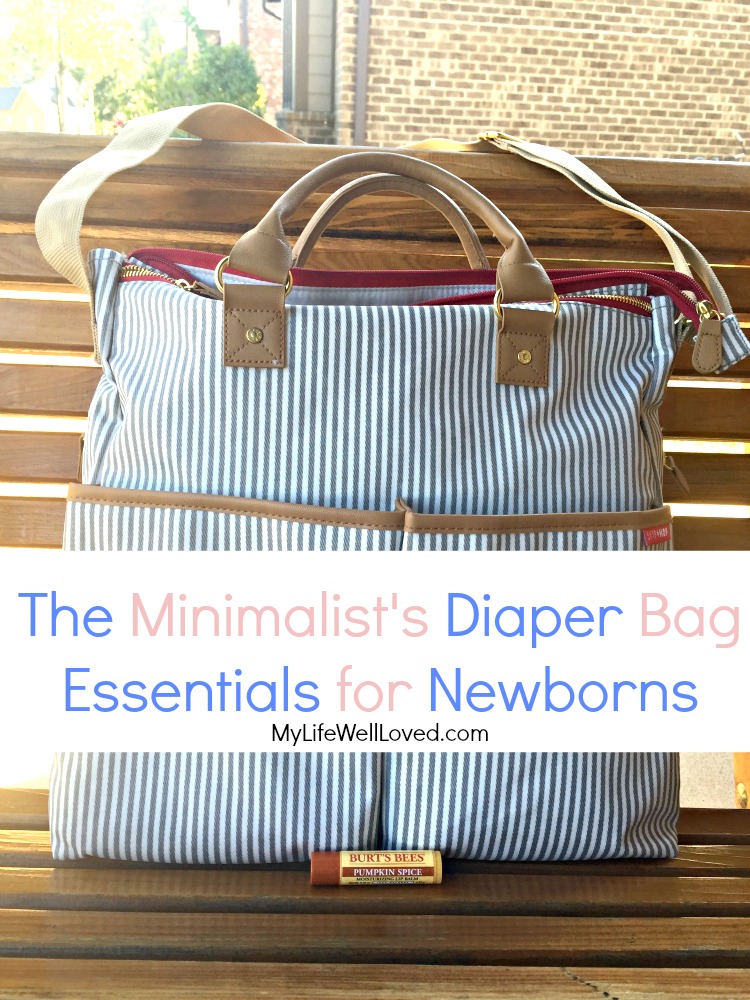 Being a new mommy in the blogosphere, I've had many of you ask me questions about schedules, sleeping, working out after baby and more but one of the most common questions I get is, "What Should I Keep in my Diaper Bag?" and "What should I Register for?" I'm answering the first question today about diaper bag essentials and will do a What to Register For post soon! It's a lot of info so I've got to wrap my head around it. But first, let's all take a moment and soak in this cute little baby face I get to stare at each day. 😉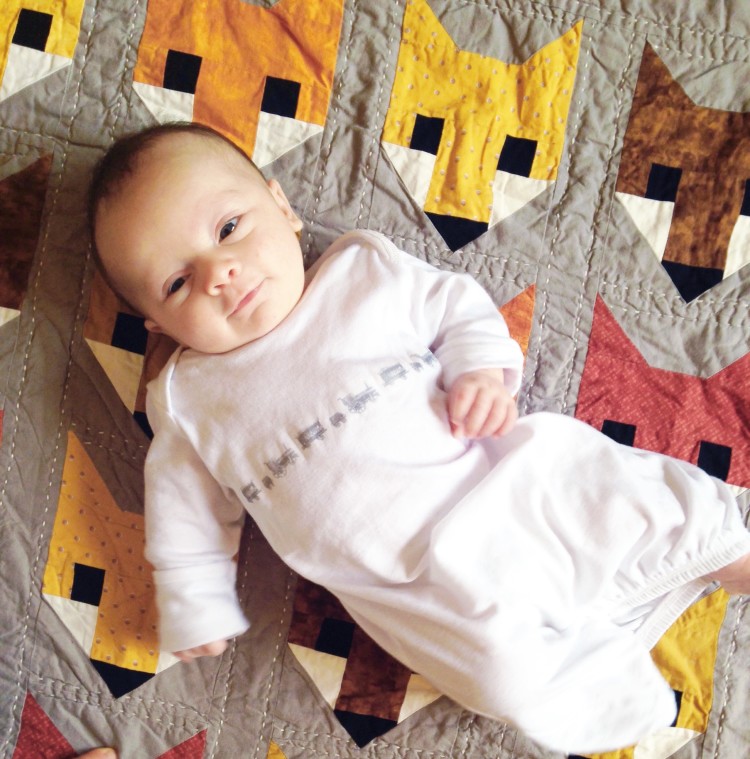 Diaper Bag Essentials for Newborns:
1. Diapers: You may think this is a DUH, Heather moment…but I've panicked before thinking I only had 1 diaper and then we had a blow out. Thank God there was one buried underneath everything so I could avoid my panic attack. Have at least 2-3 diapers with you at all times!
2. Wipes: Get the little re-fillable container that is soft and has a zip pouch.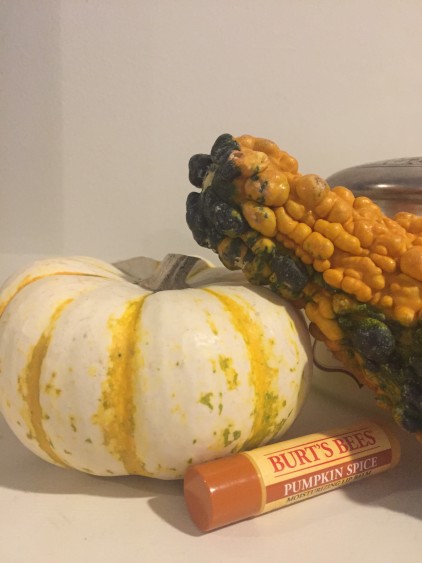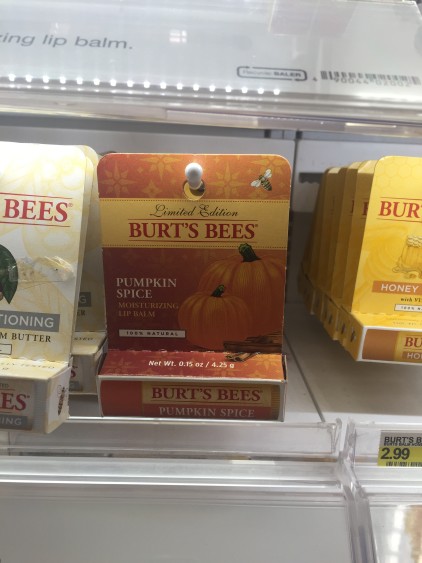 3. Momma's Needs: I have a lip color, sunglasses, hair tie and a Burt's Bee's Pumpkin Spice Lip Balm in my bag at all times. That way I'm always prepared in case I forget my makeup bag (which inevitably gets left in my purse). I'm loving this new Pumpkin Spice lip balm. It has a refreshing smell plus it's Burt's Bee's and I like their all natural products! You can find this little gem at Target (Bonus: It makes a great stocking stuffer!) And if I'm being totally honest, I'm a bit of an addict. I can't go anywhere without my lip balm! Available Only at Target
4. Burp Cloth/Swaddle/Catch All: I have either a burp cloth, swaddle, or blanket with me at all times. It's great for when we go into a cold store to cover Leyton's legs, to wipe up unexpected spit up or drool and can be used as a nursing cover up in a pinch!
5. Change of Clothes: Do NOT. I repeat, Do NOT leave the house without a change of clothes. Inevitably, your adorable baby will decide it's time to have a blowout when you don't have a change of clothes. Just don't tempt fate, it's not worth it.
6. Hand Sanitizer: I get grossed out taking our newborn to the doctor's office all the time and with cold and flu season upon us, I have this in the very front pocket for quick access no matter where I go.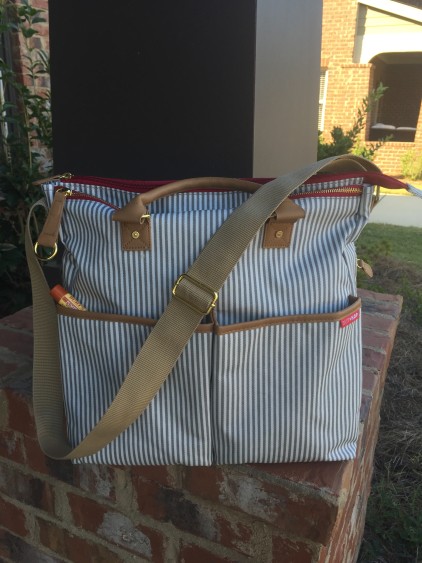 7. Cute Diaper Bag: You are going to be taking that thing with you everywhere so you might as well get one you like! I love this Skip Hop bag I got at Swaddle in Homewood with the built in changing pad which is also a necessity.
Now, you tell me, what's in your diaper bag?
This post brought to you by Burt's Bees at Target. The content and opinions expressed below are that of My Life Well Loved.
Heather Brown helps busy mamas of young littles who are caught in the hustle to find encouragement in their journey to true health, from the inside out, starting with the heart. Read her journey of learning to live a life well-loved
HERE!