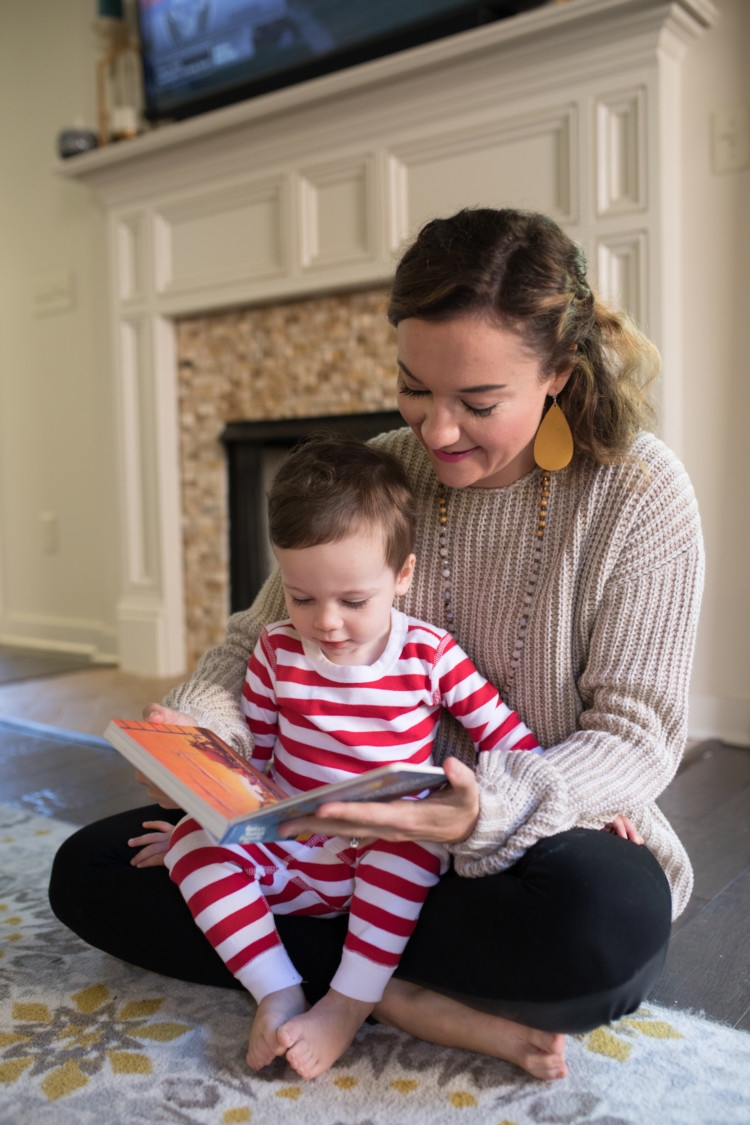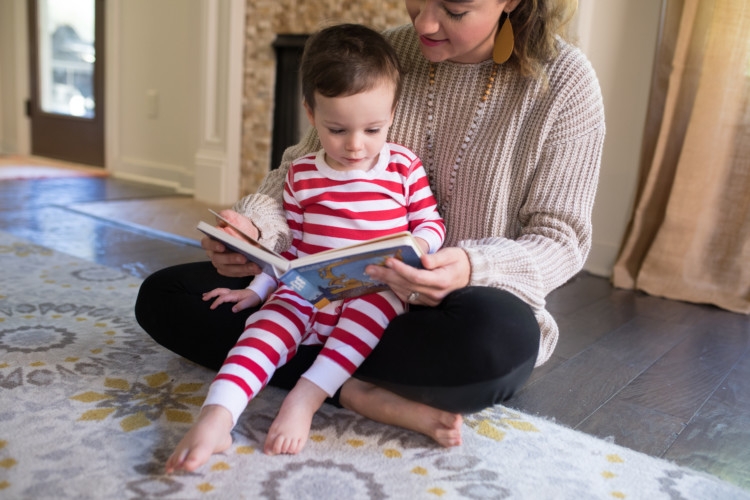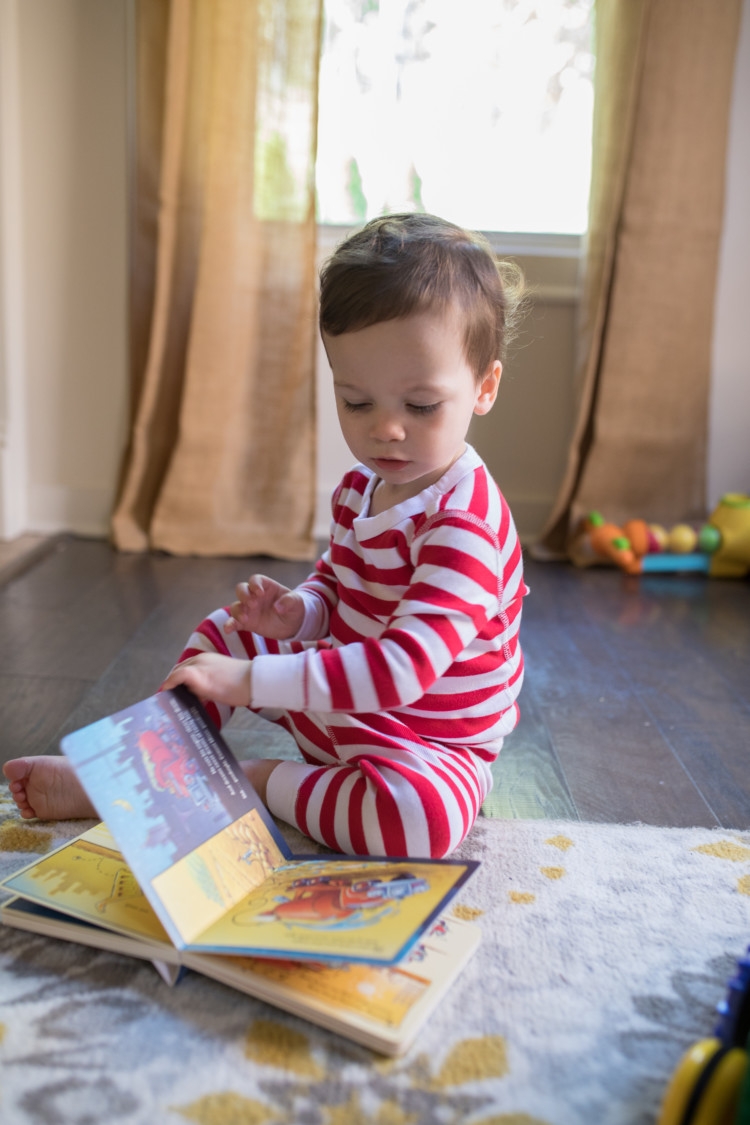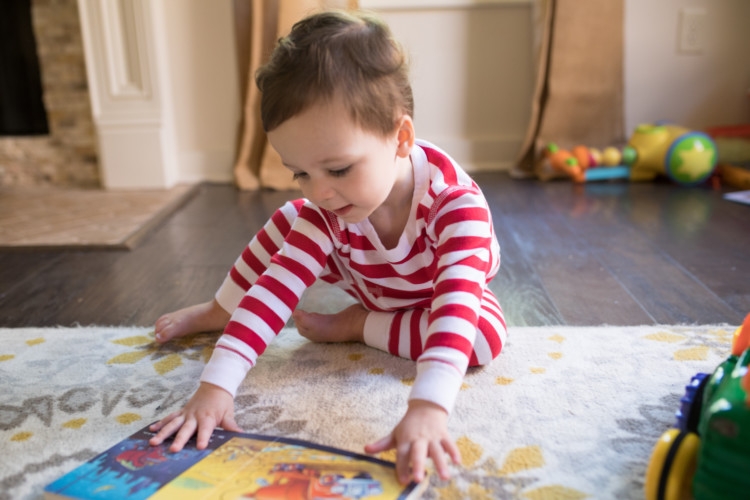 Leyton's Christmas Pjs // My Sweater (similar) // My Pants (similar) // My Earrings – USE CODE MLWL15 for 15% off!
Photos: Casey Marie Photography
UPDATE: I bought this AERIE COMFORTABLE jumpsuit tonight so we can match!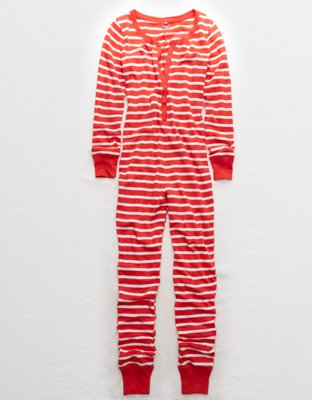 I was cracking up when you told me on Instagram that not only did you want a Christmas Pajamas post with lots of options for Christmas PJ's but that you ALSO wanted it up BEFORE Thanksgiving. Although I guess I shouldn't be surprised because you also wanted the men's gift guide, the hostess/teacher gift guide, and the toddler gift guide up BEFORE Christmas too. I totally get it though, Christmas is coming…and it's EXCITING!
I actually think it could even be a really fun Thanksgiving tradition to gift your kids their Christmas pajamas after the big feast so that everyone can get comfy. We may start this new tradition next year when Leyton will be old enough to remember it.
When it comes to Christmas pjs, I don't think it gets much cuter than Leyton in these classic red and white striped Christmas pjs although I'm certainly willing to try. I've got my eye on SEVERAL of these matching family pajamas and also want to see him decked out in a cheesy dear or snowman or something to be quite honest. Last year, I basically died over baby Leyton dressed as Santa.
If there's one thing I keep hearing over and over again about pajama pants for women, it's that we should start trying the men's pants. I know that some of the Gap and Old Navy men's pants have pockets while the women's don't. What the heck is up with that?! So, now I've decided I need a pair of them in a small please and thank you! NOTE Gap commonly has a sale going!
OF COURSE, I'm also keeping an eye on the Target Christmas pajamas as well. They have SO many cute family options. I'm wondering if that's new this year because when I mentioned it to y'all and linked them up on my Target shopping tab here on the blog, y'all went nuts over them too!

While I was browsing all the Christmas PJ's, I noticed that Macy's has some of theirs already marked down for Black Friday and some are on sale with code SCORE.

And Kohl's has a great selection of family pajamas. To see more of the BEST Kohl's Black Friday Sale picks go HERE!

Christmas Pjs Finds:
Love these Etsy spelled out Mom & Dad shirt options!
Lands End Flannel Sleep Shirt (Personalized)
Shop Women's Pajamas:
Shop Men's Pajamas:
Shop Girl's Pajamas:
Shop Boy's Pajamas:
Heather Brown helps busy mamas of young littles who are caught in the hustle to find encouragement in their journey to true health, from the inside out, starting with the heart. Read her journey of learning to live a life well-loved
HERE!