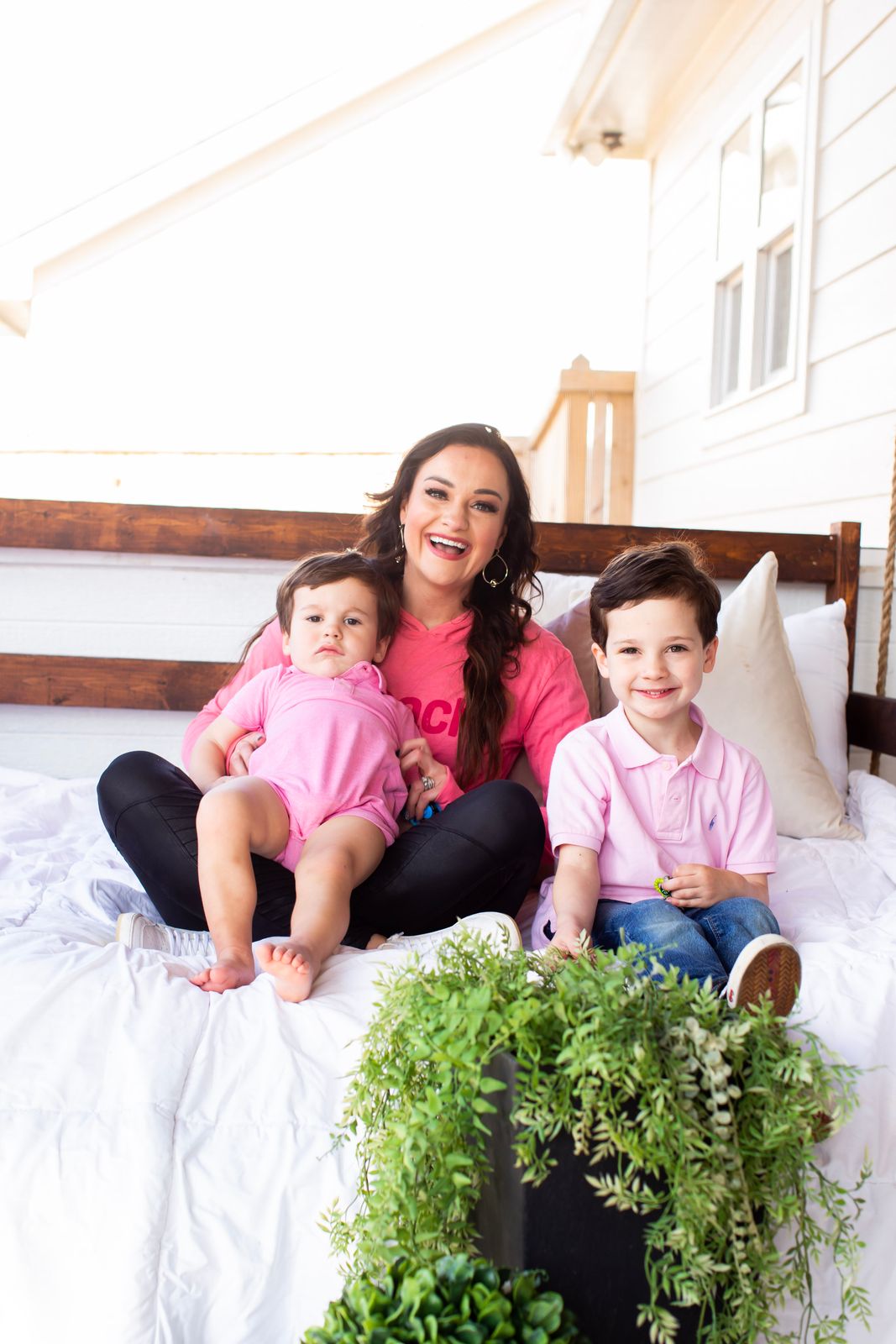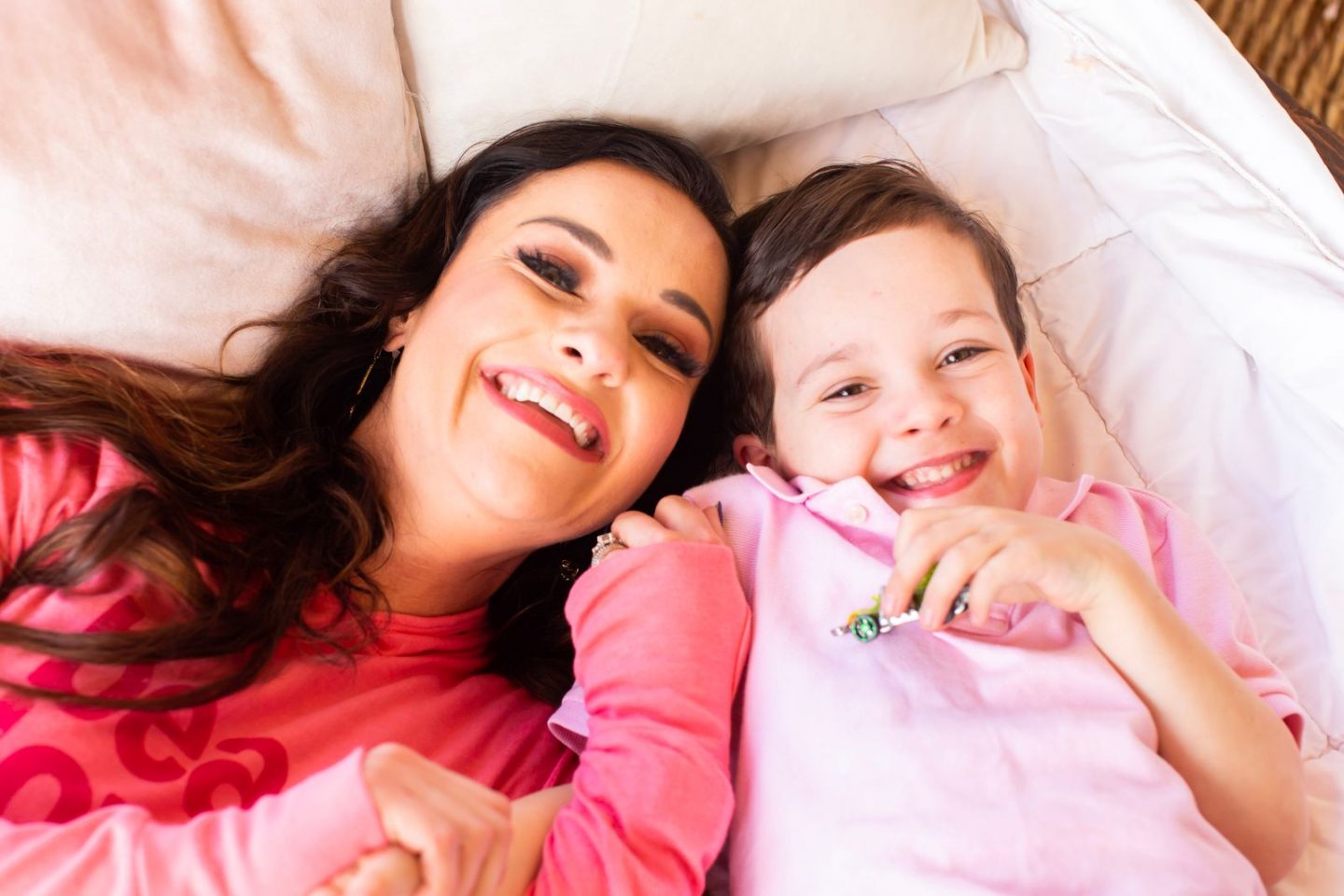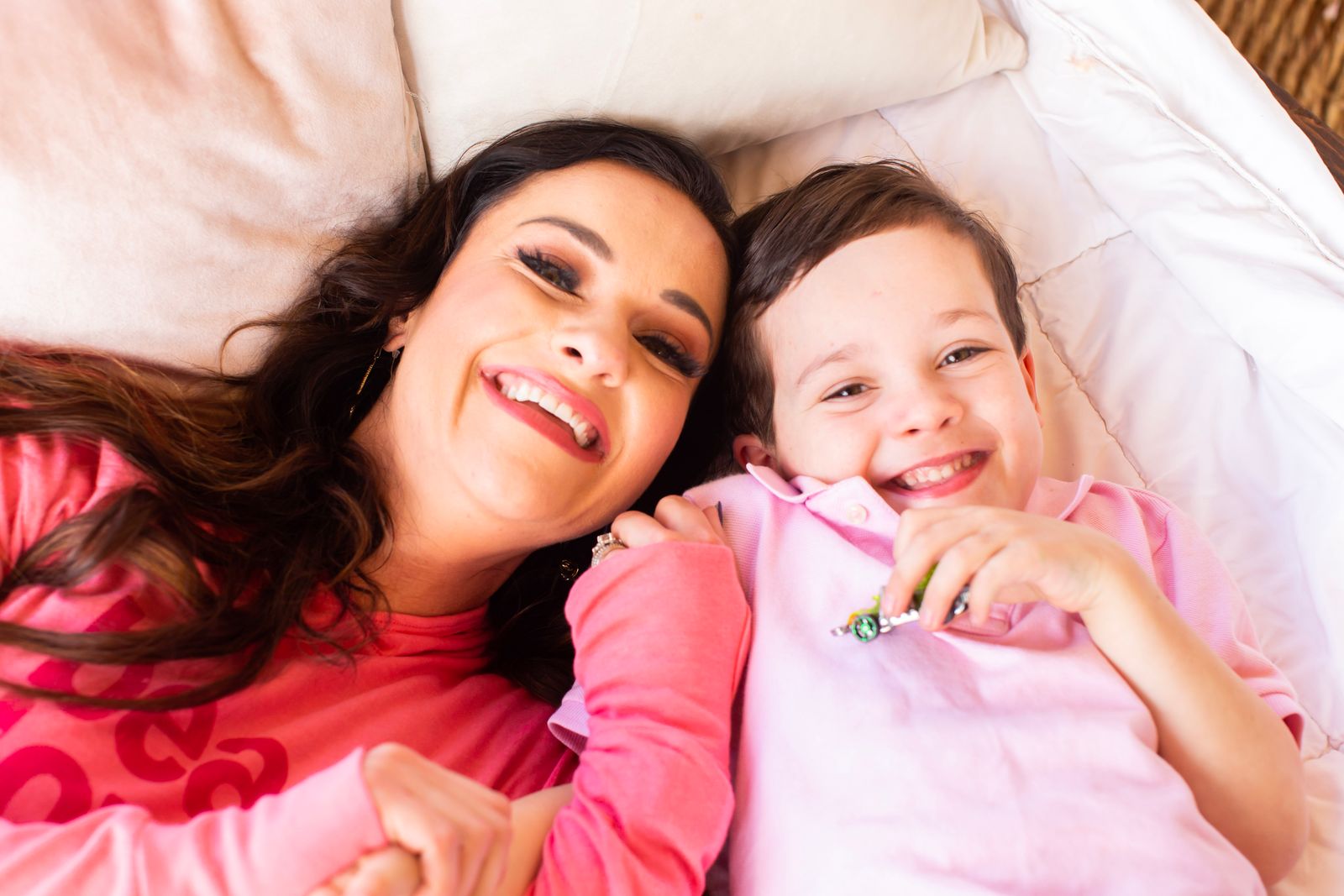 SHOP The Bible Verses To Encourage Women Post HERE: GET MY BEACH LOVE / BEACH HAPPY PULLOVER ON SALE FOR $10 OFF HERE!

Photos by Magen Davis Photography
Today's post is especially close to my heart because it is my deepest desire here at My Life Well Loved for women to feel empowered and covered in God's word every day. Most importantly, as you start out your day. I've learned that if we don't know scripture and have it memorized, it can be really hard to bring it to mind, especially in the middle of a long day or a hard day, or a day when you didn't sleep the night before because your kids were up in the middle of the night! Or perhaps like our family, you are facing a really hard diagnosis and just need to safeguard your heart with extra encouragement and hope outside this world.
That's why I put together this printable for you. I want to make sure that these verses are something you can easily hang on your refrigerator, keep in your car, or tuck them in your Bible, notebook, or daily planner. That way they're always there for you to easily reference, learn, and memorize.
For Leyton, Finn and myself, together we have memorized Psalm 136:1 during our Thankful and Thriving Challenge. Together we sing, "Give thanks to the Lord for He is good. His love endures forever! Gobble gobble." (And yes, I did just sing that to myself just like I do with the boys, ha!) The Thanksgiving memory verse printable has a turkey on it, hence the "gobble gobble". And putting the verse to music helps us learn it together.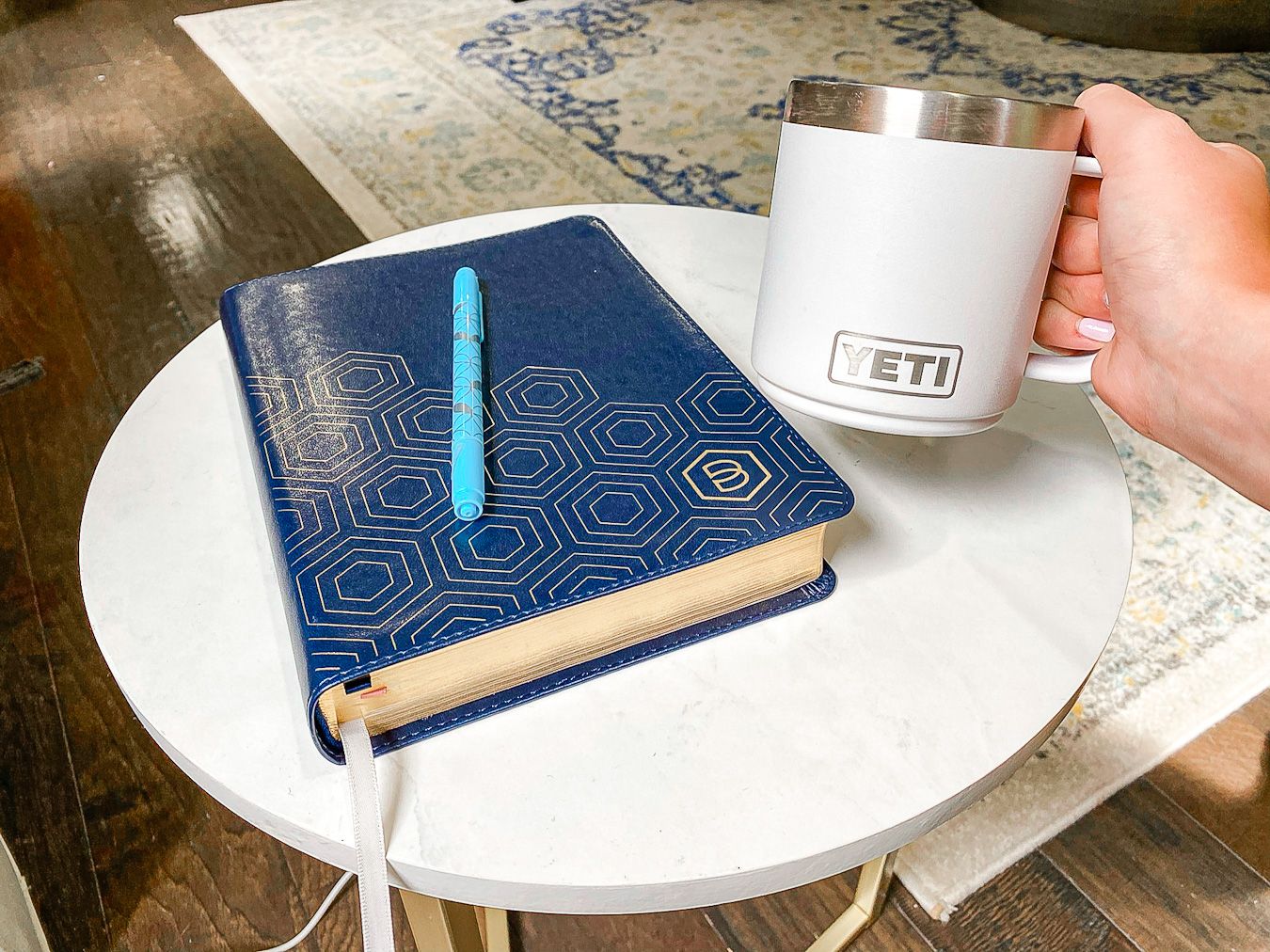 SHOP My Bible + Yeti Coffee Mug
Although I'm not going to make you do a cheesy turkey gobble or do a sing song version of these verses, I do think that making them readily available in your day to day life is so important. Whether that is saving them to your phone, assigning them a day on the calendar, or setting a reminder in your phone to pop up daily, these verse are just one way that you can immerse yourself in God's word.
There are so many practical ways that we can put on the full armor of God (Ephesians 6:10-18) to tackle each day as busy mamas. Let's strive to be women of the word and not of the world. I hope that this message that I am sharing with you today encourages you to tackle a sinful world even with our delicate human hearts.
I love you each so much and hope that you know and feel that, and even more that you feel the love of Christ shine through your today!
My Favorite Bible Verses To Encourage Women:
"Praise the LORD! Oh give thanks to the LORD, for He is good, for His steadfast love endures forever!" Psalm 106:1
"There is no fear in love, but perfect love casts out fear. For fear has to do with punishment, and whoever fears has not been perfected in love." 1 John 4:18
"Rejoice in hope, be patient in tribulation, be constant in prayer." Romans 12:12
"Create in me a clean here, O God, and renew a right spirit within me." Psalm 51:10
"He has made everything beautiful in its time. Also, He has put eternity into man's heart, yet so that he cannot find out what God has done from beginning to the end." Ecclesiastes 3:11
Click here to get all 12 sent straight to your email in a pretty download format!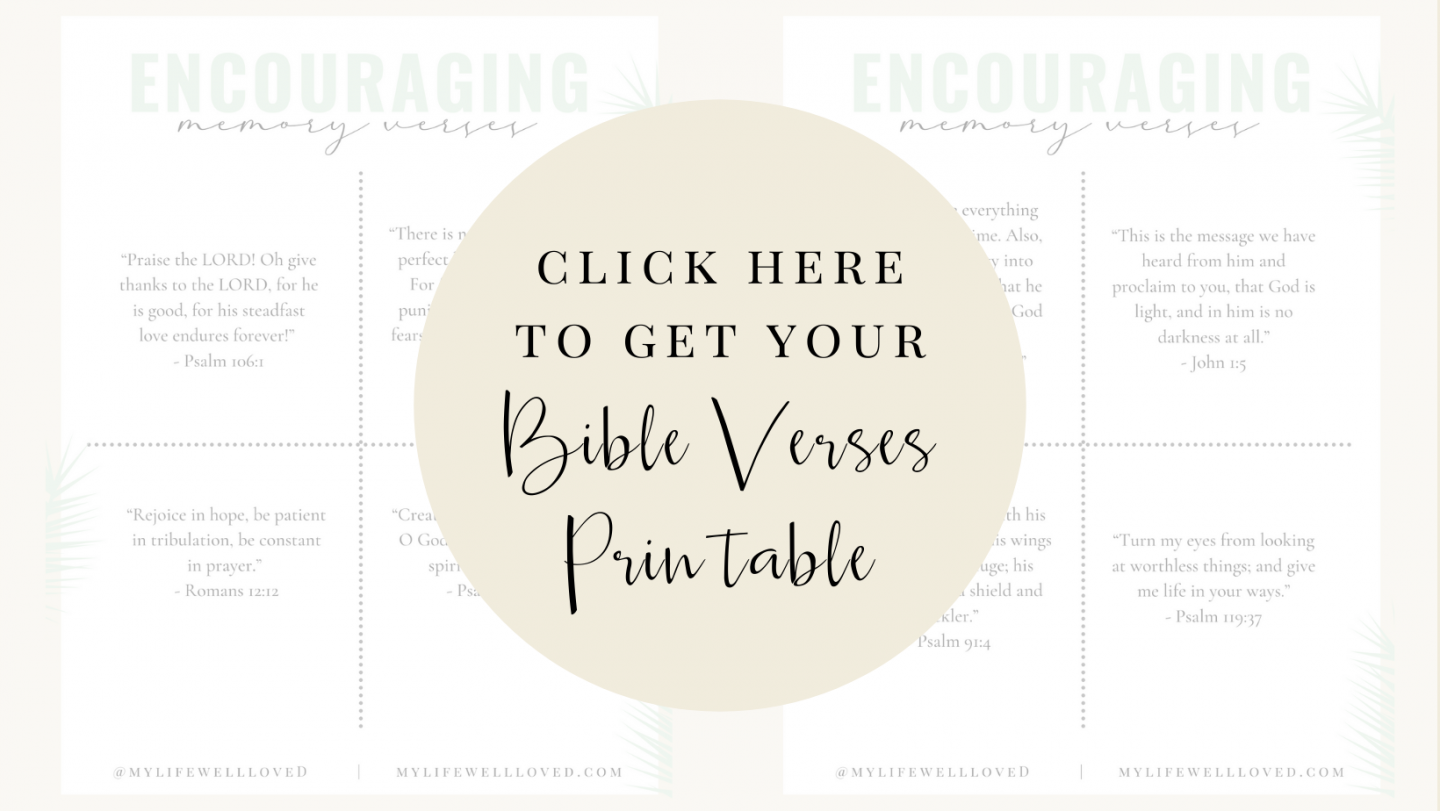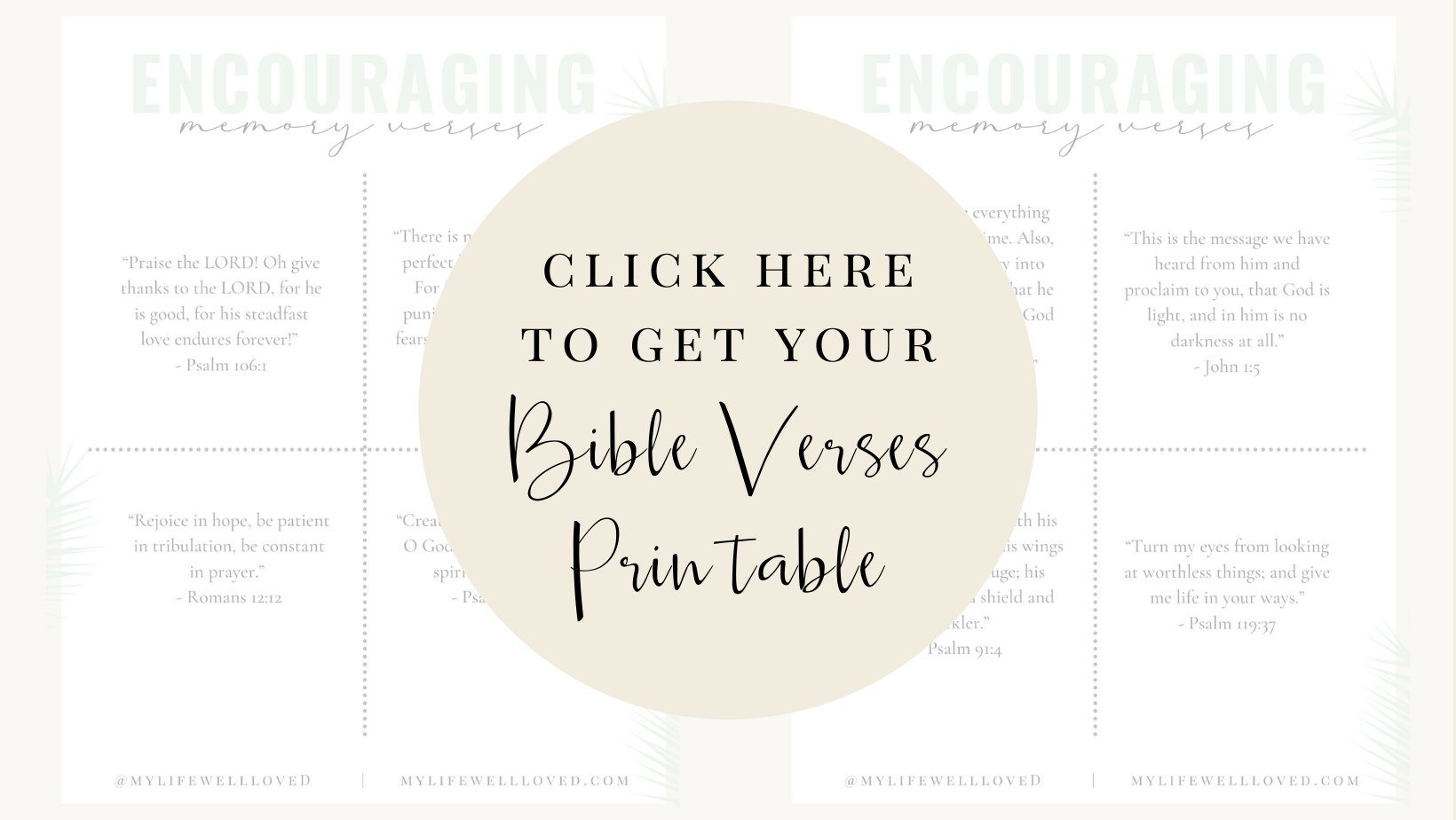 SHOP The Bible Verses To Encourage Women Post HERE:

Check Out More HERE:
PIN The Post For Later!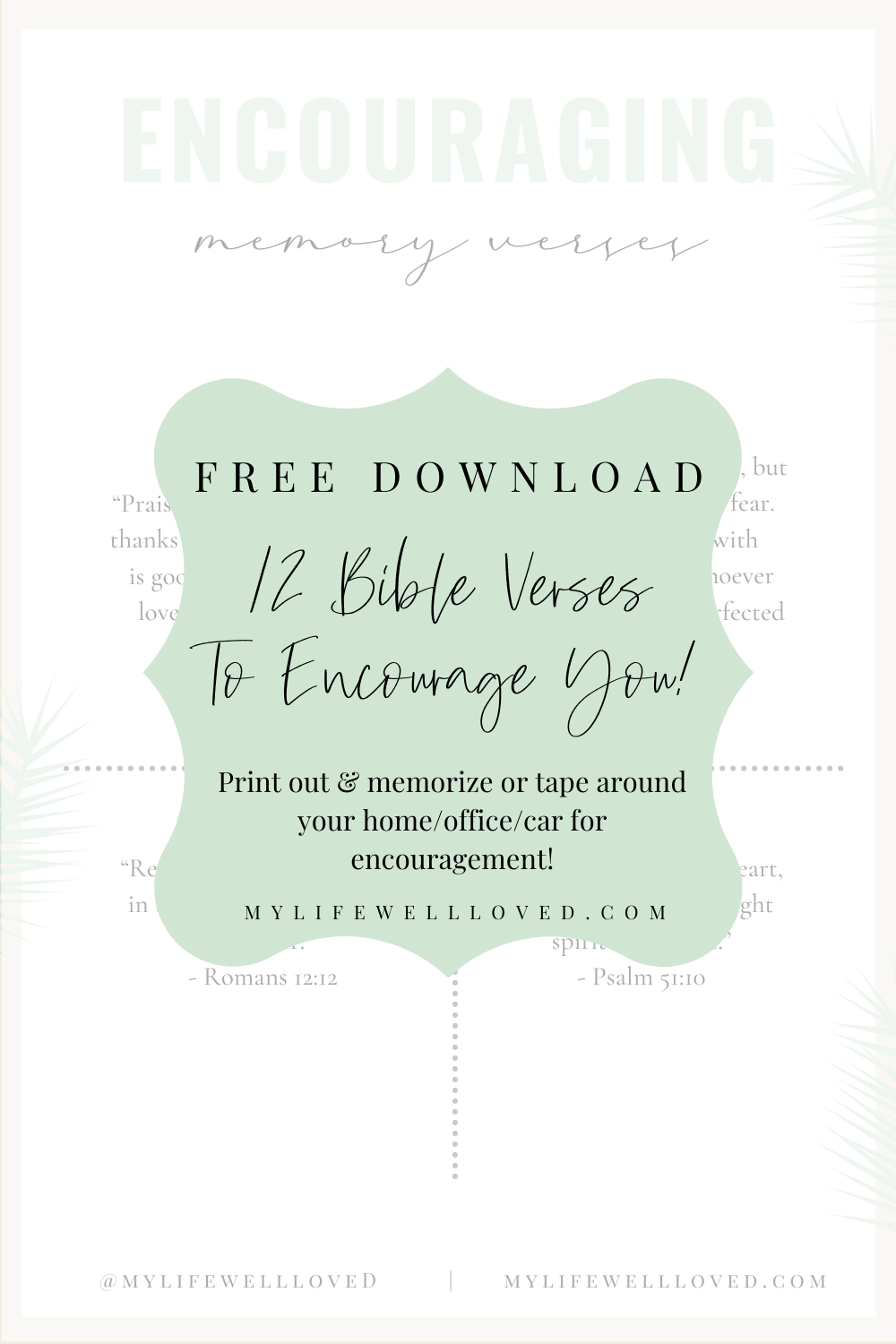 Heather Brown helps busy mamas of young littles who are caught in the hustle to find encouragement in their journey to true health, from the inside out, starting with the heart. Read her journey of learning to live a life well-loved
HERE!