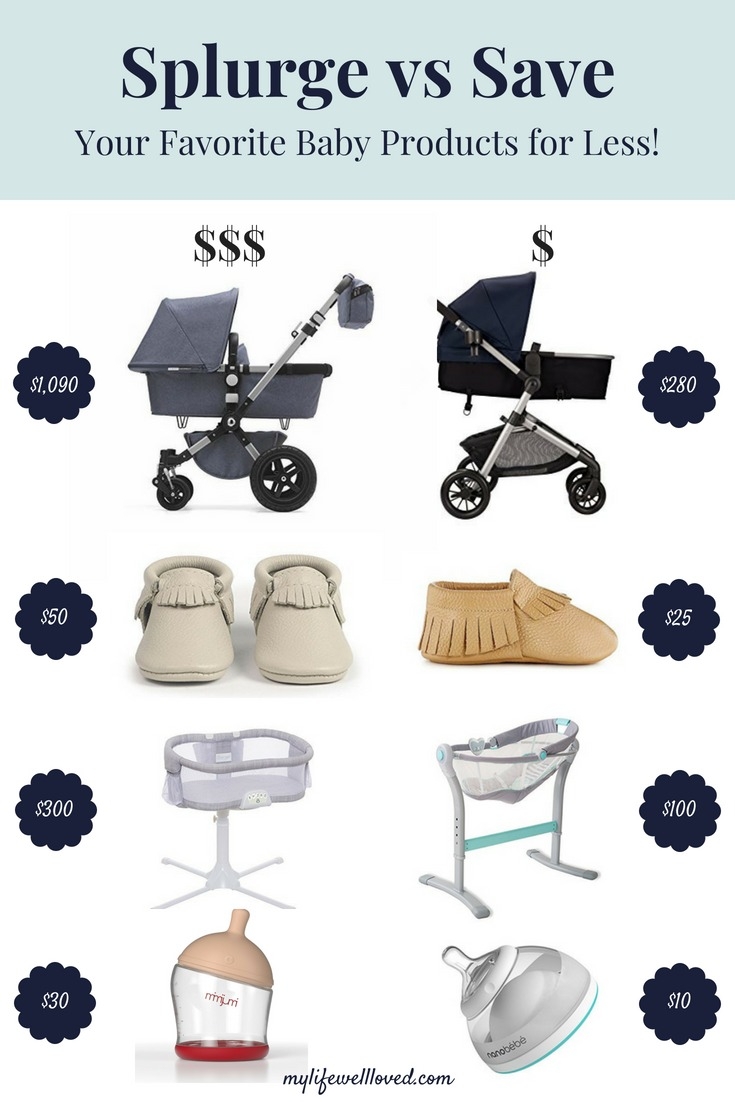 Shop the Baby Essentials Dupes Post Below!
Thank you to Mirum for partnering with me on this post!
As we all know, baby gear can be EXPENSIVE! With new brands and innovative products popping up left and right, the prices just keep increasing. It can feel overwhelming for first-time moms or even for moms of multiples when building your baby registry or figuring out what is the best and what to splurge on. When I did some research when shopping for baby #2, I realized there are many "dupe" styles for some of our favorite products! I know y'all appreciate saving a dollar or two like I do so I decided to compile a list of all the best baby essentials dupes I found!

Let's talk a little bit more about saving $$$ with babies. Not only does the baby gear cost A LOT but the everyday baby essentials are expensive too. Diapers, wipes, formula – it all adds up so quickly and I am all about saving a few dollars when it's possible! Right now with Parent's Choice Formula, you can get $3.00 CASH back for every formula purchase you make. If you are a breastfeeding mama, this could be a great way to serve another mom who maybe just adopted or who isn't breastfeeding. We're all in this together, right? This Parent's Choice formula is designed around baby's needs for growth and development while understanding the need to be gentle and sensitive for little tummies! Be sure to enter the sweepstakes at the bottom of this post to win a Walmart gift card to purchase ALLL the baby things!


From diaper bags to formula, strollers, diapers, and everything in between, I am sharing DUPES that have similar styles or features. I would love to hear if any of y'all have any of the dupe items featured below! Also, if YOU have found any baby essentials dupes I need to add to my list, please leave a comment below!
PS. If you haven't read my Minimalistic Baby Registry Must-Haves List, check it out here! I also shared YOUR Top 3 Baby Registry Must-Buy Recommendations on the blog here and my Ultimate Baby Registry for Second Baby on my blog here!
PSS. Also, if you like "dupe" posts, be sure to check out my favorite Shoe Dupes, Athleisure Dupes, and Nordstrom Fall Essentials Dupes!
Baby Essentials Dupes:
 
Diaper Bag: Freshly Picked Blush Diaper Bag $175
Diaper Bag DUPE: Miss Fong Diaper Bag $46
Stroller: Bugaboo Cameleon3 $1,089
Stroller DUPE: Evenflo Pivot Modular Travel System $279
Baby Shoes: Freshly Picked Moccasins $49
Baby Shoe DUPE: Babe Basics Baby Moccasins $24.99
Baby Sleeper: DockAtot Deluxe $175
Baby Sleeper DUPE: Mumbelli Womb-Like Adjustable infant bed $129
Baby Carrier: Lillebaby 360 Carrier $139
Baby Carrier DUPE: Infantino Flip 4-in-1 convertible carrier $30
Bassinet: Halo Bassinet Swivel Sleeper $299.99
Bassinet DUPE: SwaddleMe by your bedside sleeper $85
Crib: Baby Letto 3-in-1 $400
Crib DUPE: Delta Ava 3-in-1Crib $225
Baby Bottles: mimijumi 8 oz. Breastfeeding Baby Bottle $29
Baby Bottles DUPE: nanobebe Breastmilk Baby Bottle $10.99
Diaper Bag: Skip Hop Diaper Bag $64.99
Diaper Bag DUPE: Lifecolor Diaper Bag $37 
Baby Monitor: iBaby Care WiFi system $219
Baby Monitor DUPE: FREDI Baby Monitor $36
Baby Wrap: Baby K'Tan Breeze Wrap $59.95
Baby Wrap DUPE: Infantino Pull on Knit Carrier $34.55
Pin the Baby Essentials Dupes Post for Later!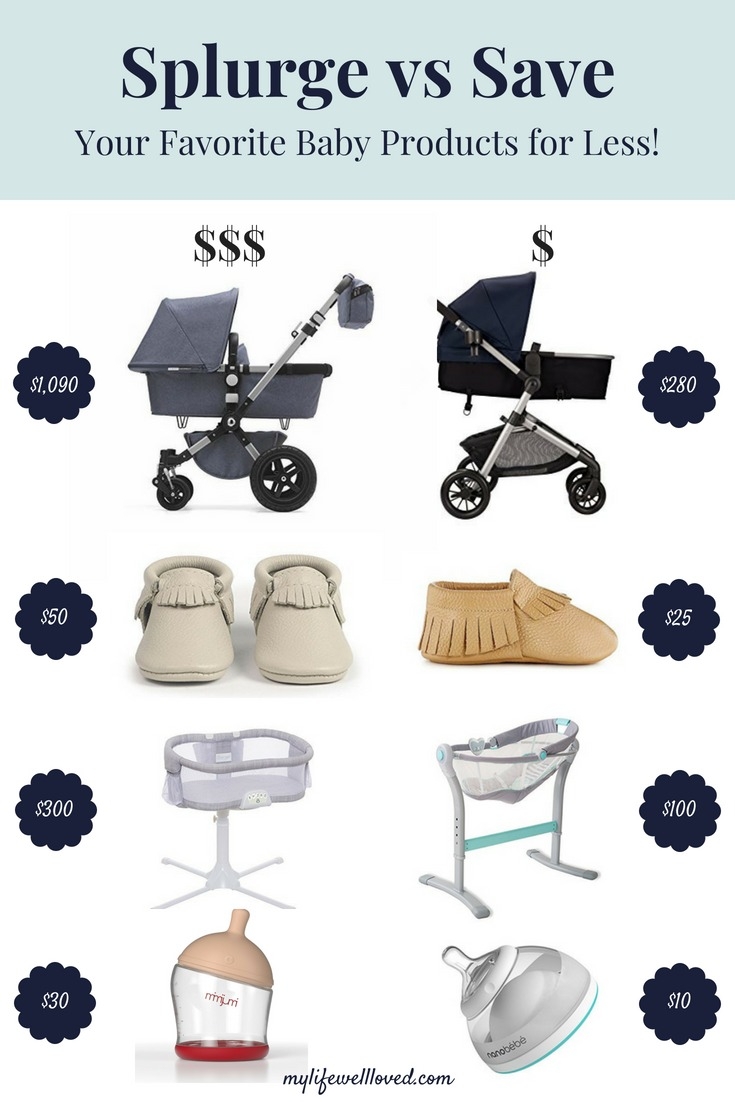 Enter the Sweepstake to Win a Walmart Gift Card!
Parent's Choice Formula #MomsKnowBestWM Fall Sweepstakes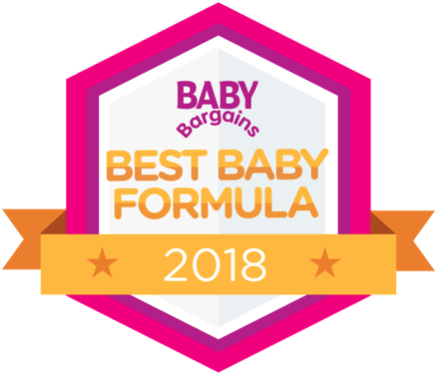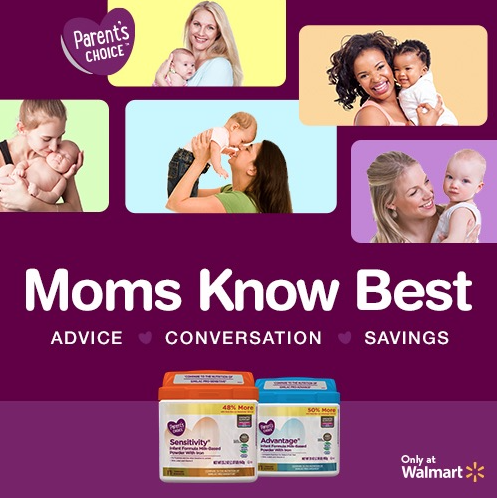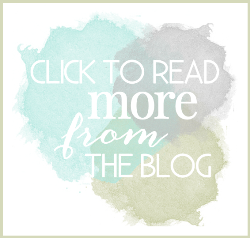 Free Pantry Staples List
Get the FREE Clean Eating Pantry Staples Printable List plus healthy living lifestyle tips from MyLifeWellLoved.com!