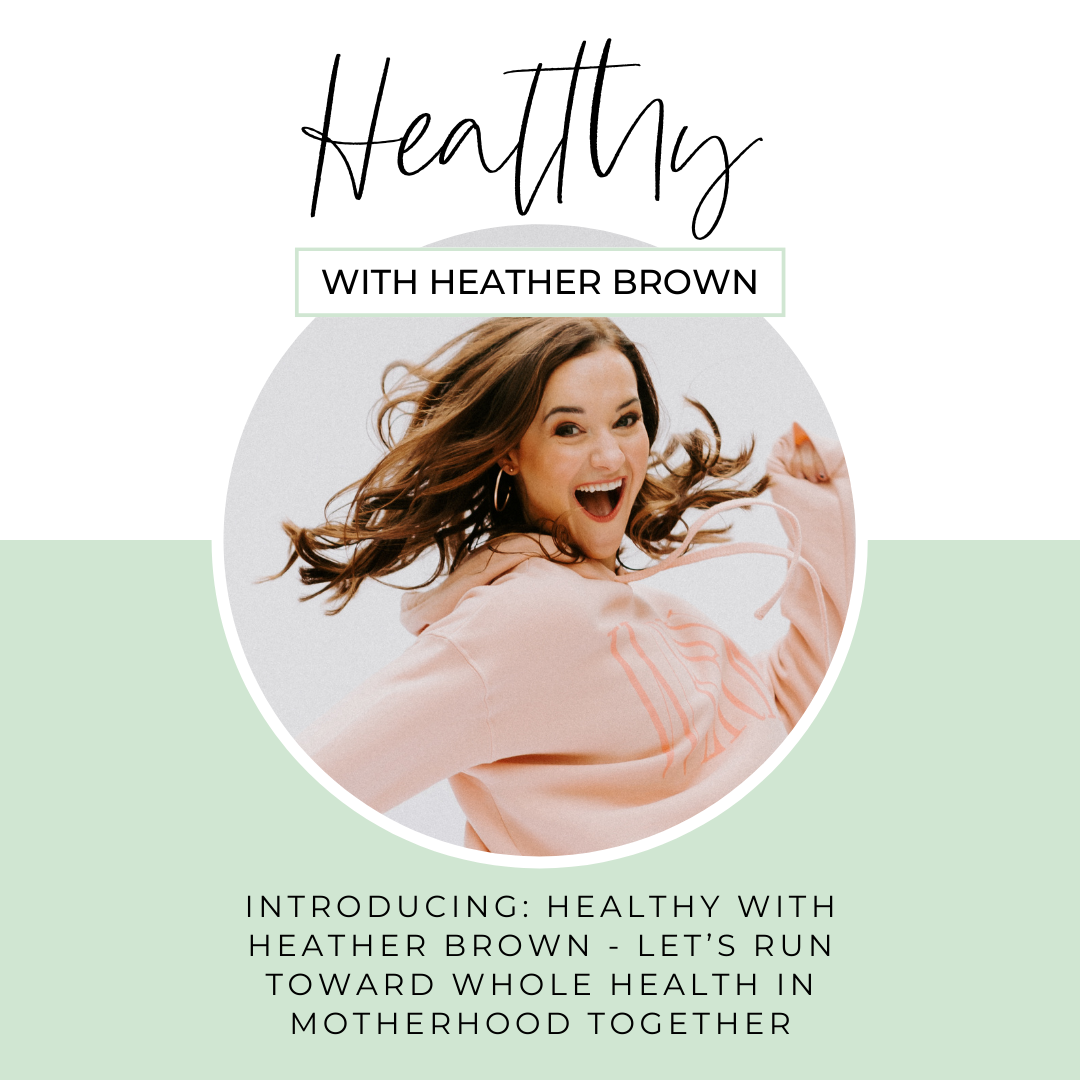 Keep scrolling to read the episode show notes from the Whole Health In Motherhood podcast episode!
CLICK HERE TO LISTEN ON: SPOTIFY | APPLE | STITCHER | OVERCAST | GOOGLE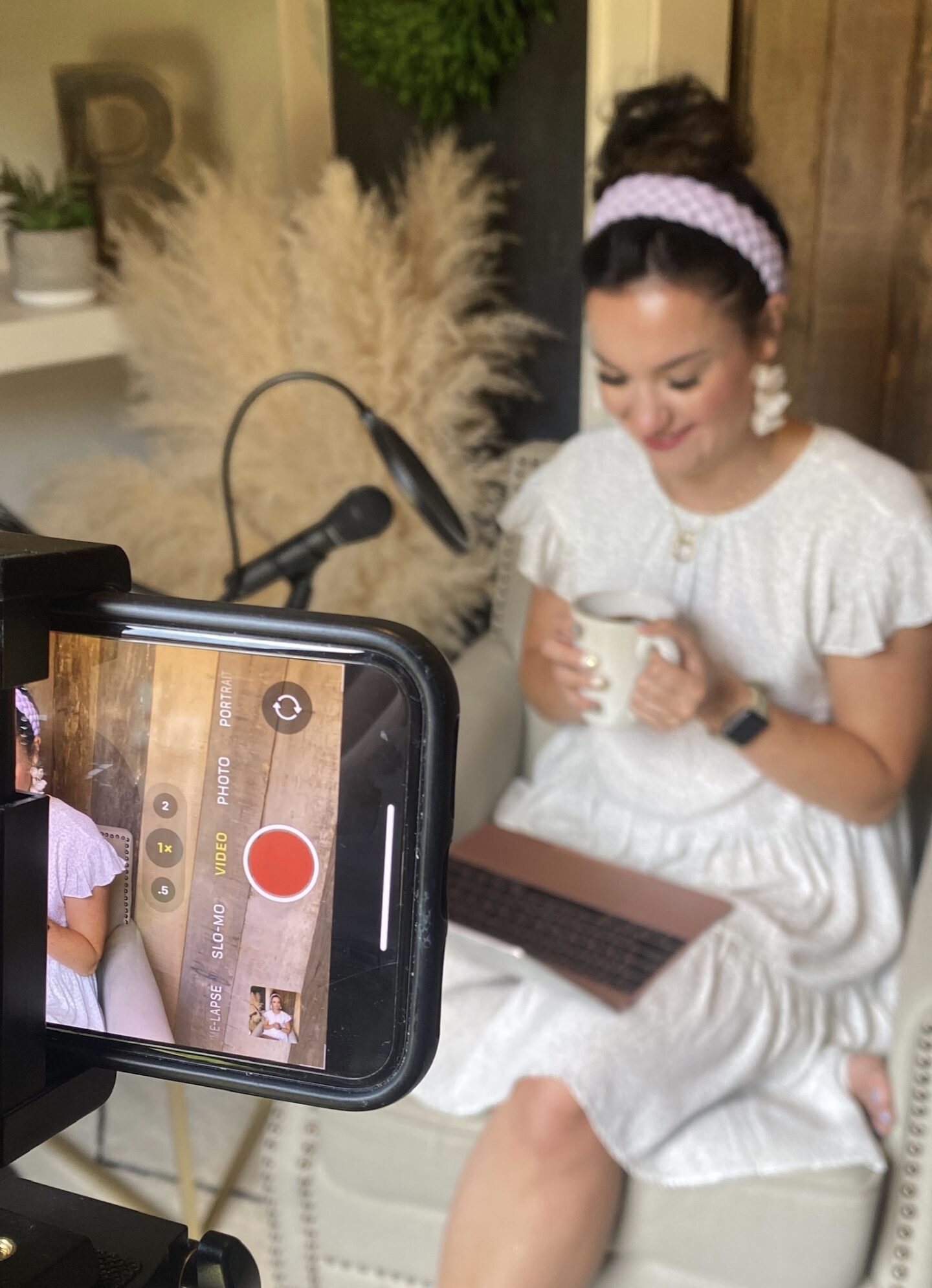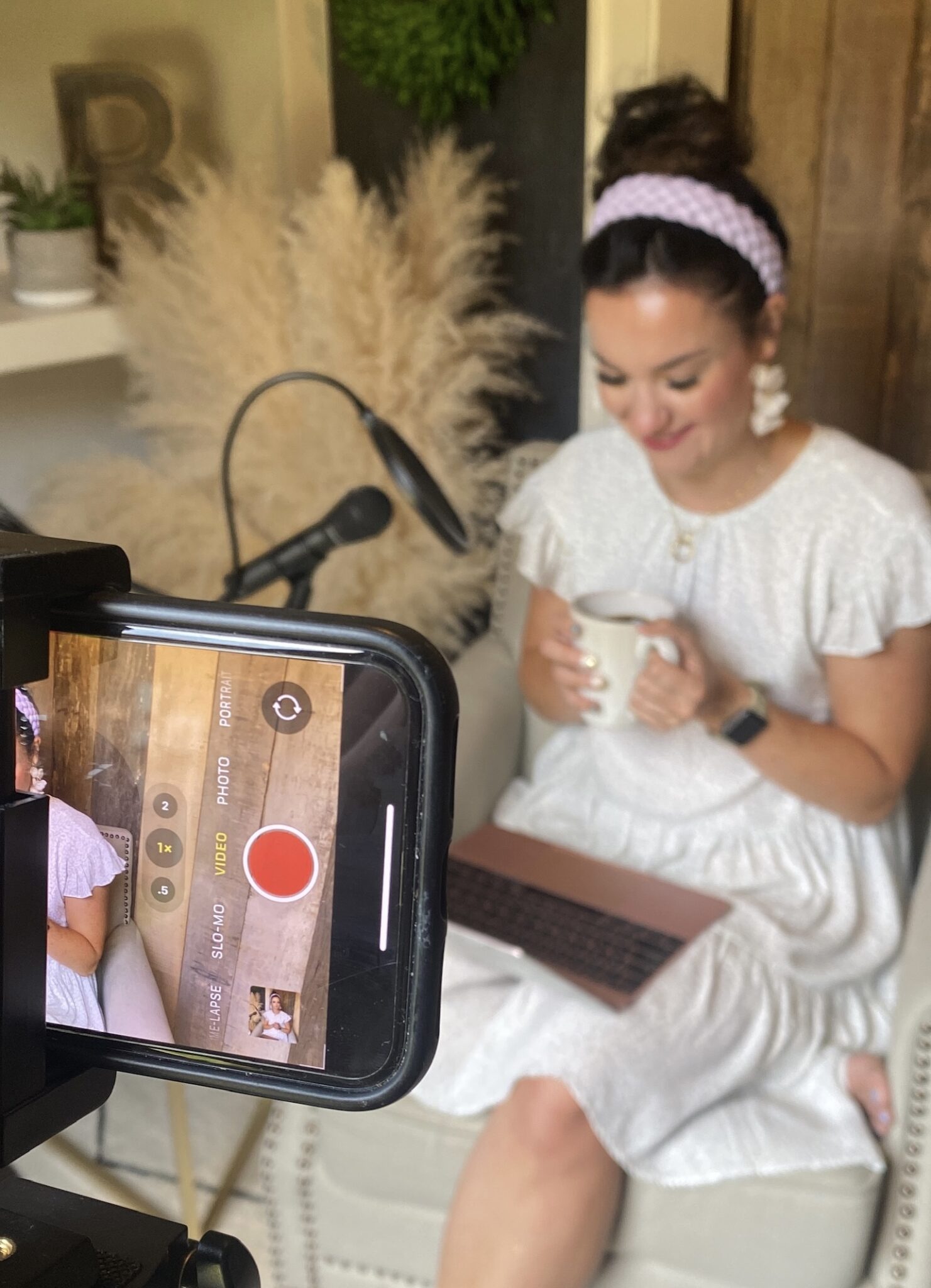 Get The Full Whole Health In Motherhood Show Notes Here:
Do you want to fall in love with life and motherhood, but right now you feel like the conductor of the Hot Mess Express? Maybe you even have a desire to start a blog or a side business, but you don't know where to start or how to find the time. Sound like you? If so, I invite you to stick around!
In this episode, I talk about:
[1:08] My experience with postpartum depression
I remember going to the doctor for my checkup, two weeks postpartum. I had my baby with me, and I had also asked my mom to come with me because I was scared to bring the baby in the car seat and out to the doctor's office for the first time. As we waited, I remember feeling hopeful that I would be cleared to start to work out again.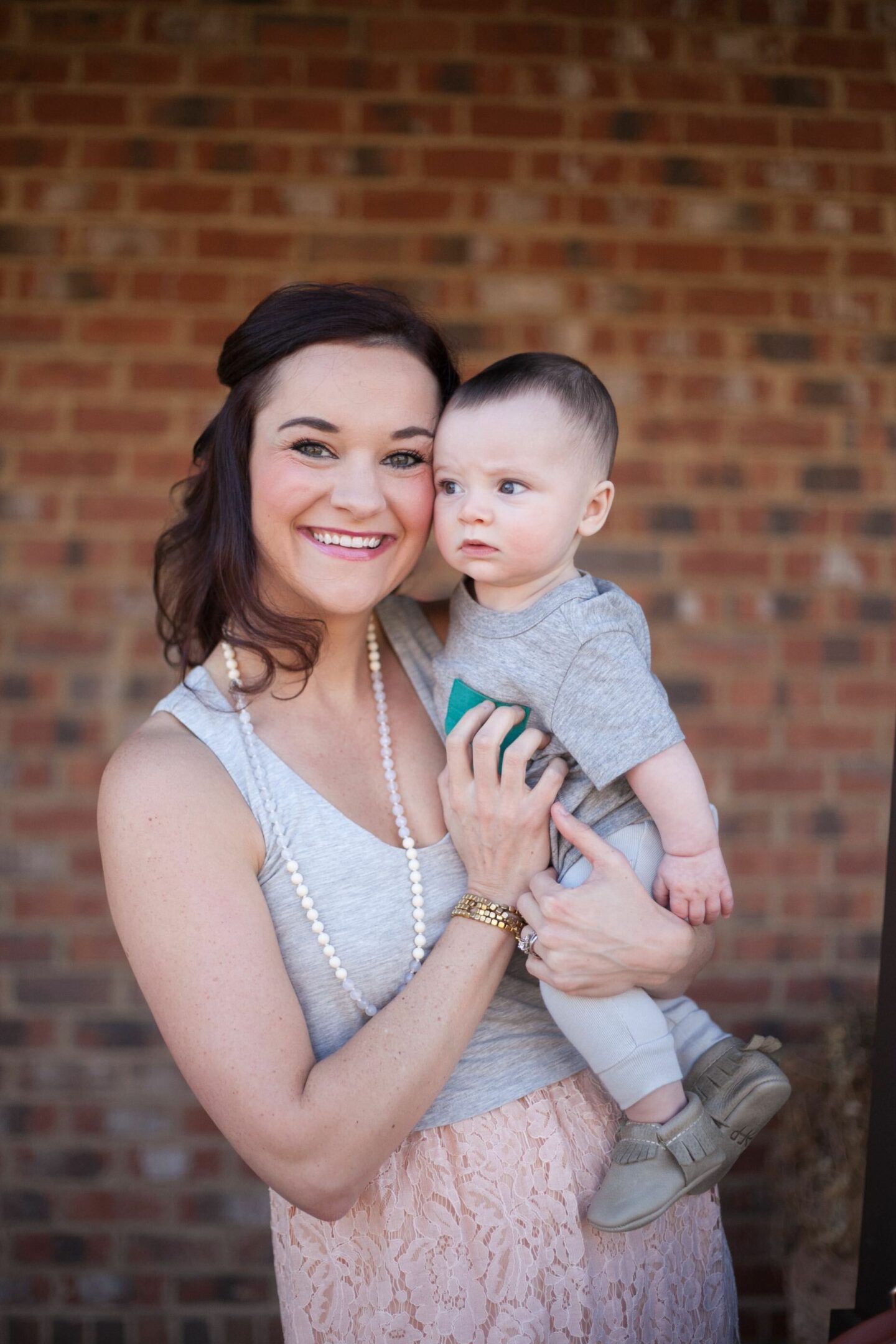 During the appointment, the doctor complimented me on how well I was healing. She then asked a seemingly nonchalant question: How are you? I casually replied that I was pretty good – not exactly knowing what I meant. I followed up with, "I think I just want to know when I'm going to start to feel like myself again."
The doctor's face suddenly became serious, and it felt as if someone had sucked the air out of the room. She told me that was a sign of postpartum depression, and that she could give me something for that. I remember feeling utterly shocked – my jaw hit the floor. I'm Heather Brown, I thought. I'm tough. I'm happy. I'm positive. I'm go-with-the-flow. I cannot have depression.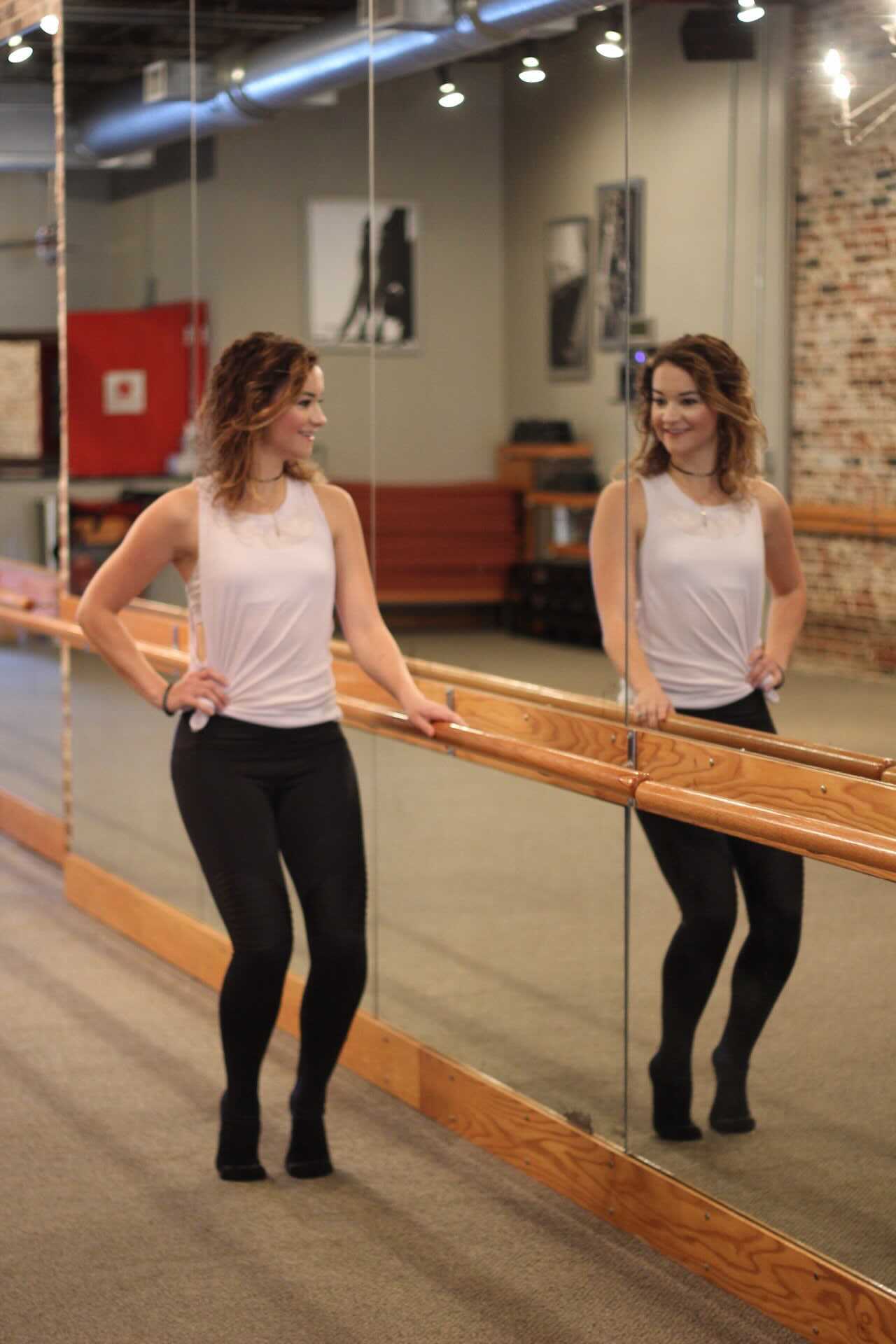 Before giving birth, I taught Pure Barre and worked a full-time job at a meal planning company. I worked out five or six times a week. A lot of my identity came from being healthy and my happy-go-lucky personality. I thought, surely I couldn't be depressed. Well, it turns out that just because you deny something doesn't mean it's not true.
Can any of you relate?
This was the start of a very tough mental, emotional, and physical health battle – one that is still ongoing. I learned so much about what it means to be healthy and whole, from the inside out and in all aspects of life – from physical health to emotional health, to spiritual and communal health. It all has a place in creating the most thriving versions of ourselves.
That is what I'm here to do with you. I want to help transform your busy life into one you absolutely love. I want your life to align with your family priorities, your career goals, and your healthy choices.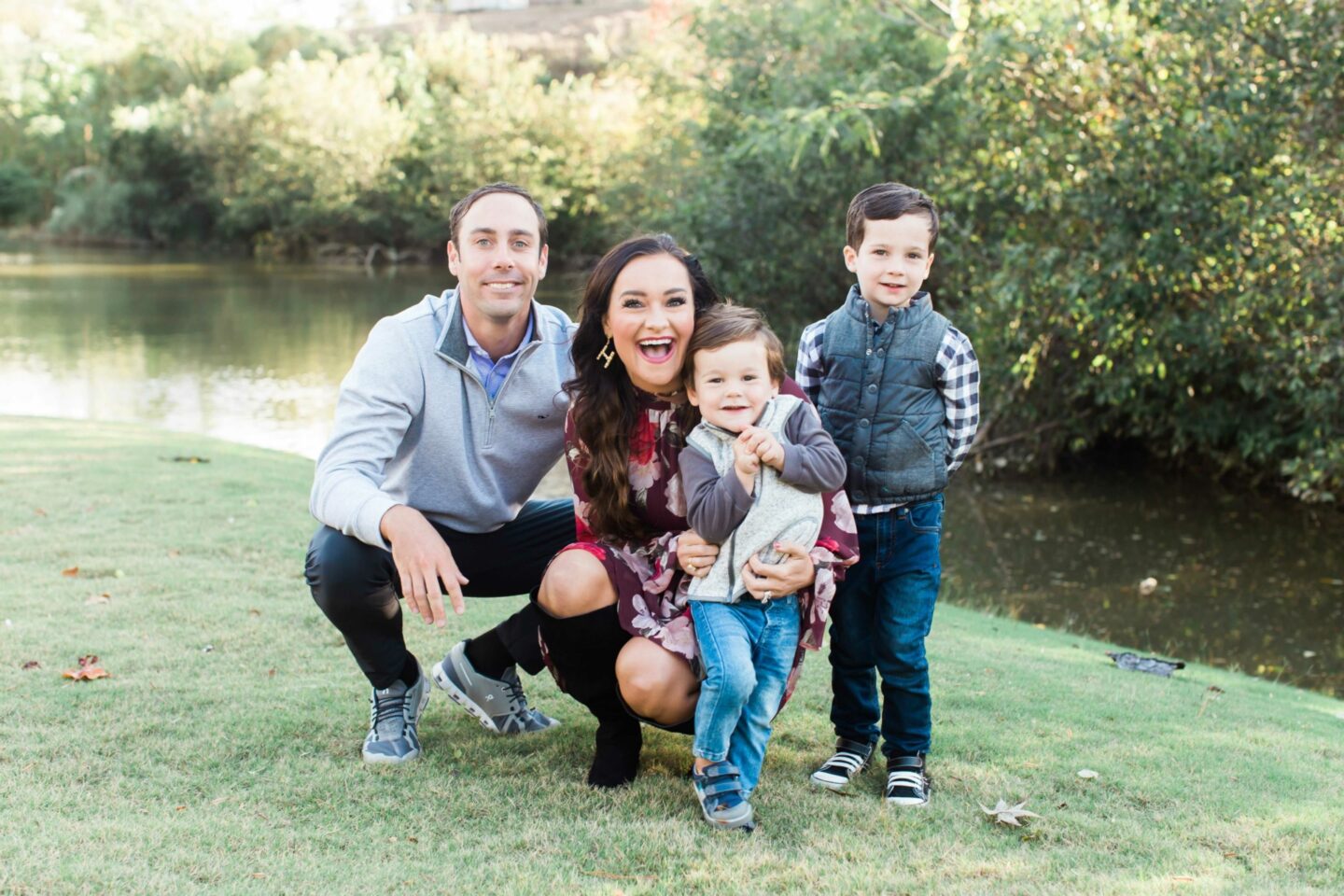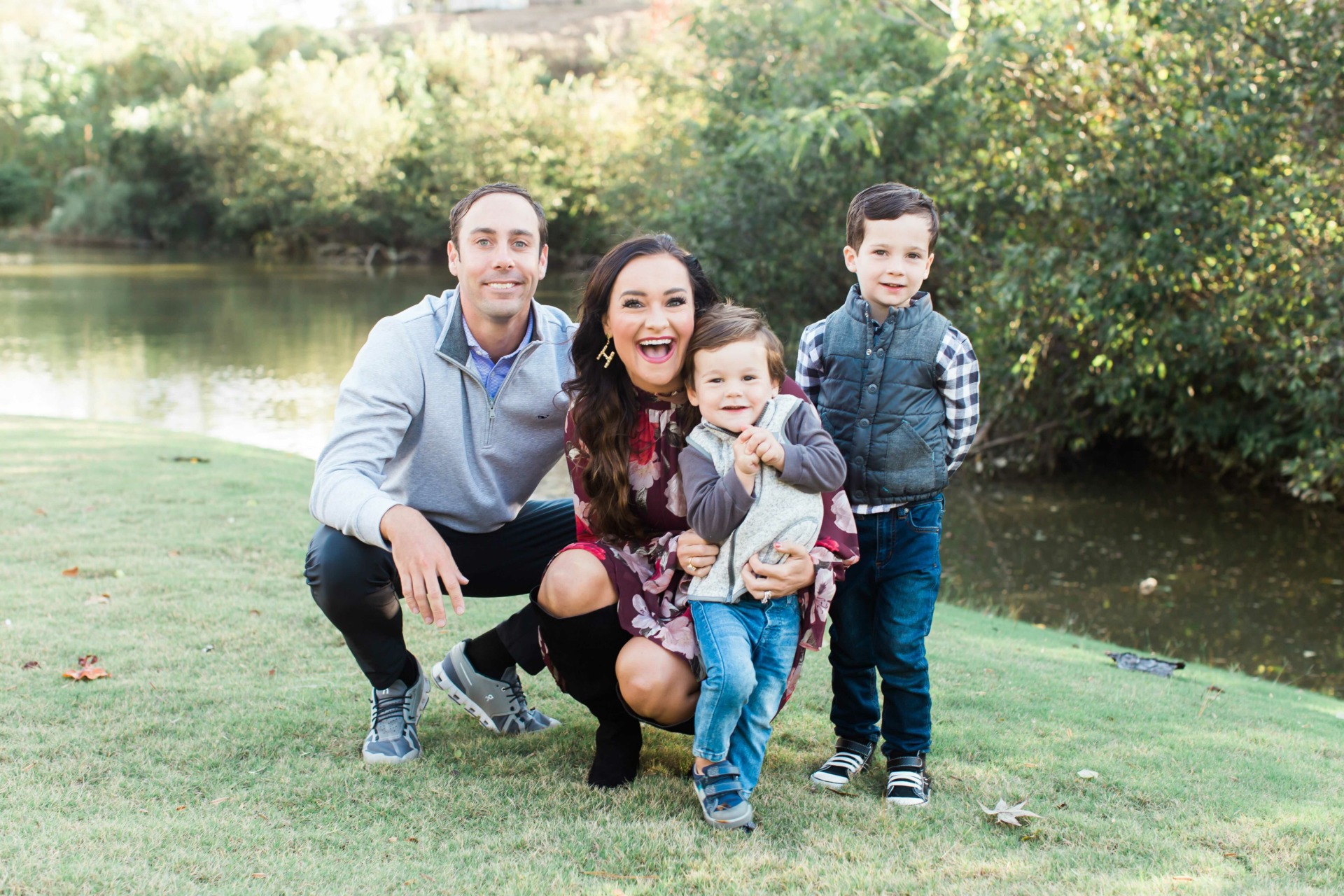 [3:44] My background and my business
So, who am I? You may know me from my website or Instagram, My Life Well Loved. I'm a boy mama, work-from-home business owner, writer, fitness enthusiast, and former barre teacher. I live in Birmingham, Alabama, and I tend to geek out on all things healthy mom life. I love my community on social media so much, but I feel like the 15 seconds I get on Instagram stories is no longer enough to get in everything I want to say. Hence, Healthy With Heather Brown was born.
[4:14] The identity of "being healthy" and learning about my non-negotiables
There are three big things I realized in the doctor's office that day that kind of changed my viewpoint on life. That appointment was truly eye-opening for me, and I hope you can come alongside me and that I can empower you to learn along your health journey.
I realized that my identity was wrapped up in being healthy and being that happy-go-lucky person. Now, don't get me wrong, those are great things – but even great things can become an idol in your life. I had heard that all my life, but I really had to learn that the hard way. When that aspect of my life was taken away from me after my first son was born, I didn't even know who I was anymore. I felt lost finding my sense of self outside of the idols I had built up.
I'm curious. Does anything come to mind for you when I talk about these idols? It may not be exercise or working out, but I wonder if there is another aspect of your life on a pedestal that is keeping you from being your healthiest self.
The second thing I learned is how to ask for help when I needed it. As mamas and business owners, we need help! We are on the go, and it can be hard to slow down enough to even know what to ask for help with. Discovering what we need, and then being humble enough to ask for it, is key to finding the deeper relationships our hearts crave and the lasting businesses that our achieving sides desire to seek out.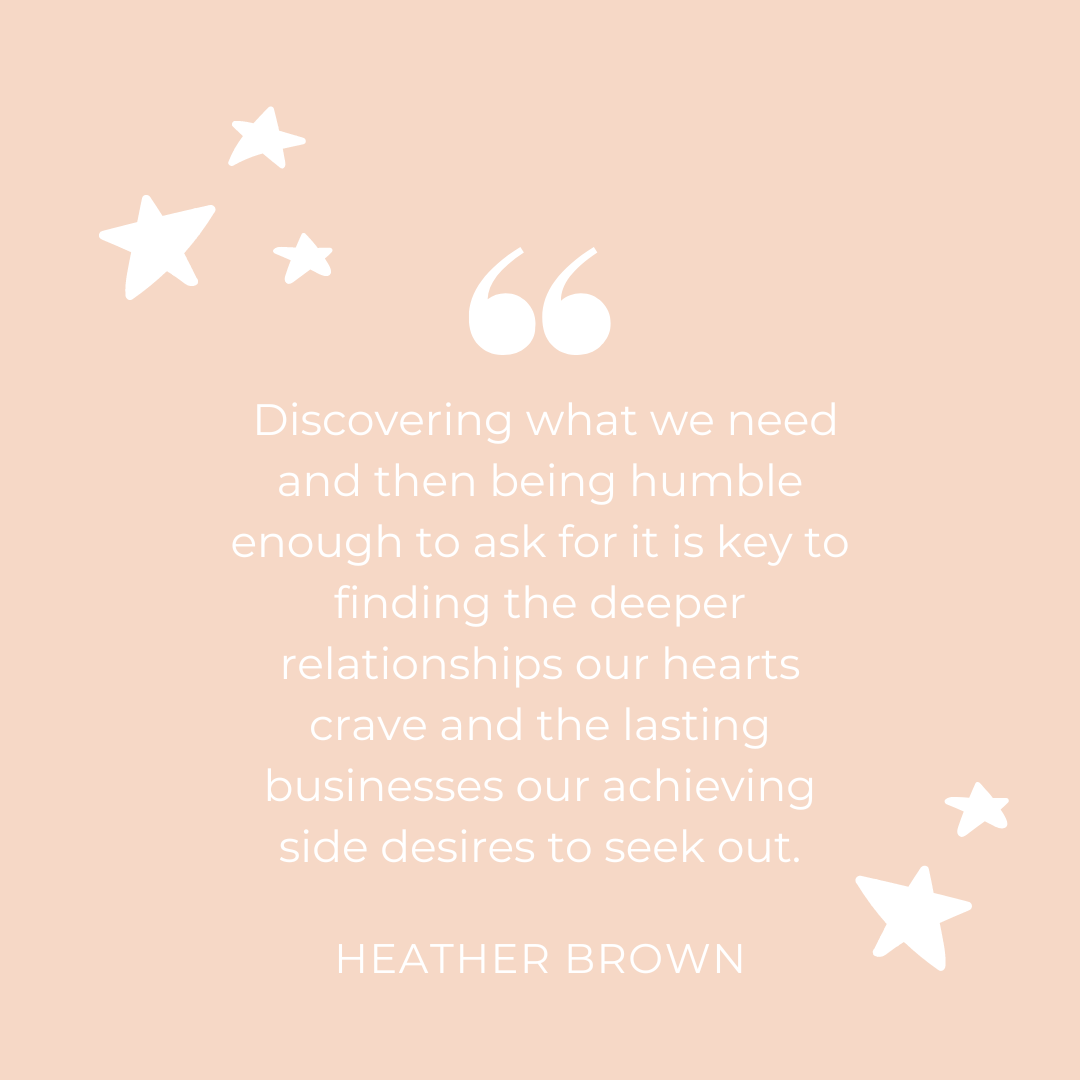 When I was diagnosed with postpartum depression, I was ashamed and I truly didn't know what to do. Asking for help from those around me got me through those early days, and I truly do not know what I would have done without my mom, my sister, some of my best friends, and of course my husband Eric coming along my side. Asking for help from them was truly a lifeline for me, and I want this podcast to be a resource for you. I want it to be part of your journey toward asking for the help you need as well.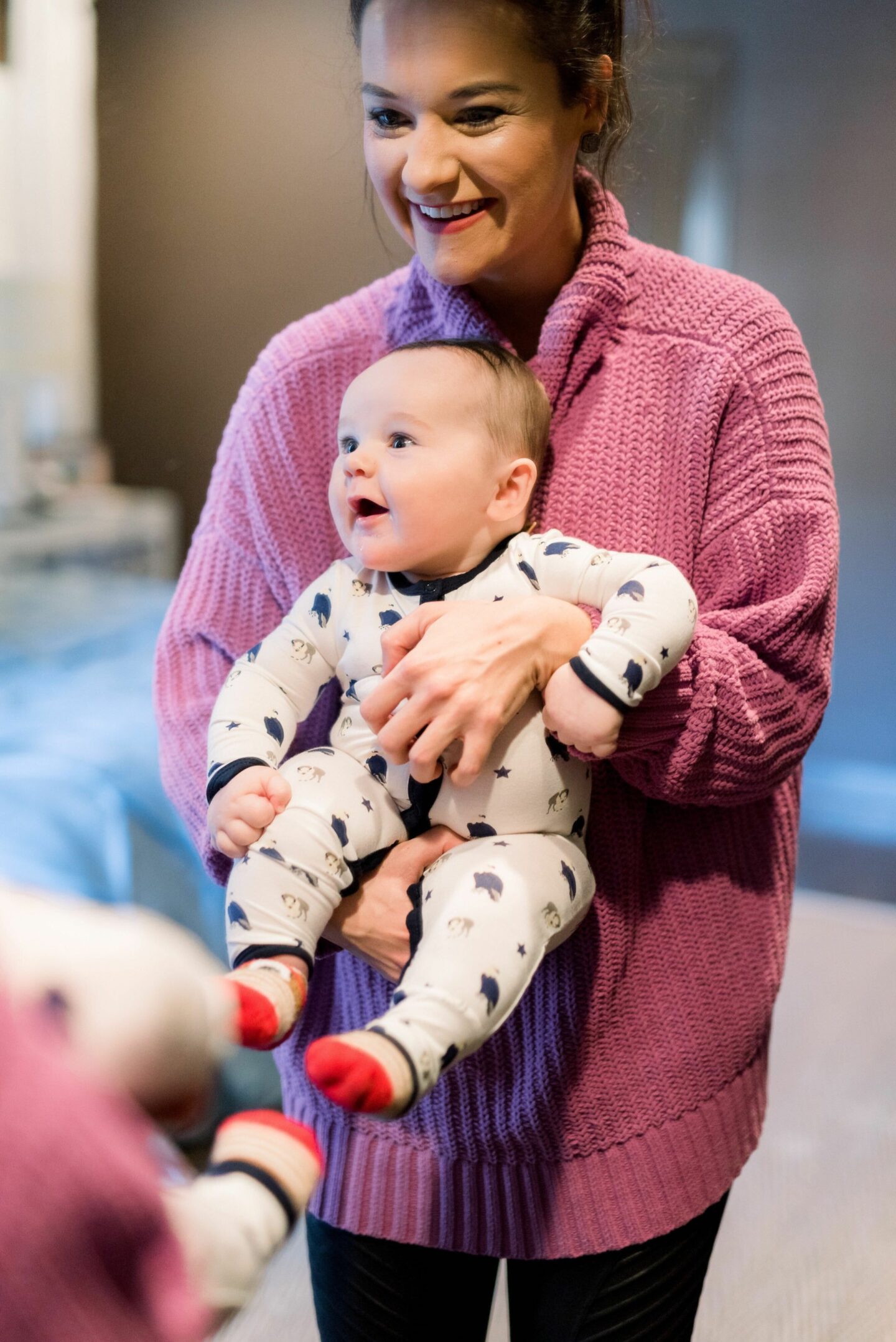 Lastly, I learned just how important sleep is for my health. I know it might sound simple, but when I was getting up every hour on the hour to breastfeed, I was not doing well. I remember being up one night, feeding the baby for probably the fourth time in two hours. I was sitting there sobbing in the dark, as my husband with his useless nipples snored next to me. At some point, my bawling got loud enough to wake him up. He asked if I was okay, and I told him I was not.
I really do feel like that dam cracking and breaking open is what really led to me being able to get him to understand how badly upset and hurt I was. I'm not a crier, but I cried every day during that time in my life. Needless to say, I realized quickly that I was not my best self without sleep, and I had to figure out a way to get what I needed.
That season of my life pushed me to my absolute breaking point, but I learned about my non-negotiables that were keeping me from being the healthiest mom, wife, business owner, and friend. I learned that I had to protect those boundaries and what makes me, me.
For me, my non-negotiables included sleep, listening to worship music when I didn't have the wherewithal to deep dive into scripture, and having my people around me. I want to help you uncover what your non-negotiables are, too. This will help you to step into your fullest potential, and it really is the heartbeat of the show. I want to discuss placing our identity in the right things in life and asking for help when we need it, and identifying non-negotiables in order to become the best version of you.
[8:14] What you can expect from the Healthy with Heather Brown Podcast
My goal with this podcast is to have these conversations by emulating one of my favorite things in the world: hosting people in our house. I love what comes with those unhurried conversations. I hope through discussing loving the life you live, finding balance, moving past burnout, and truly thriving – body and soul – you will find your deepest sense of purpose and relationships.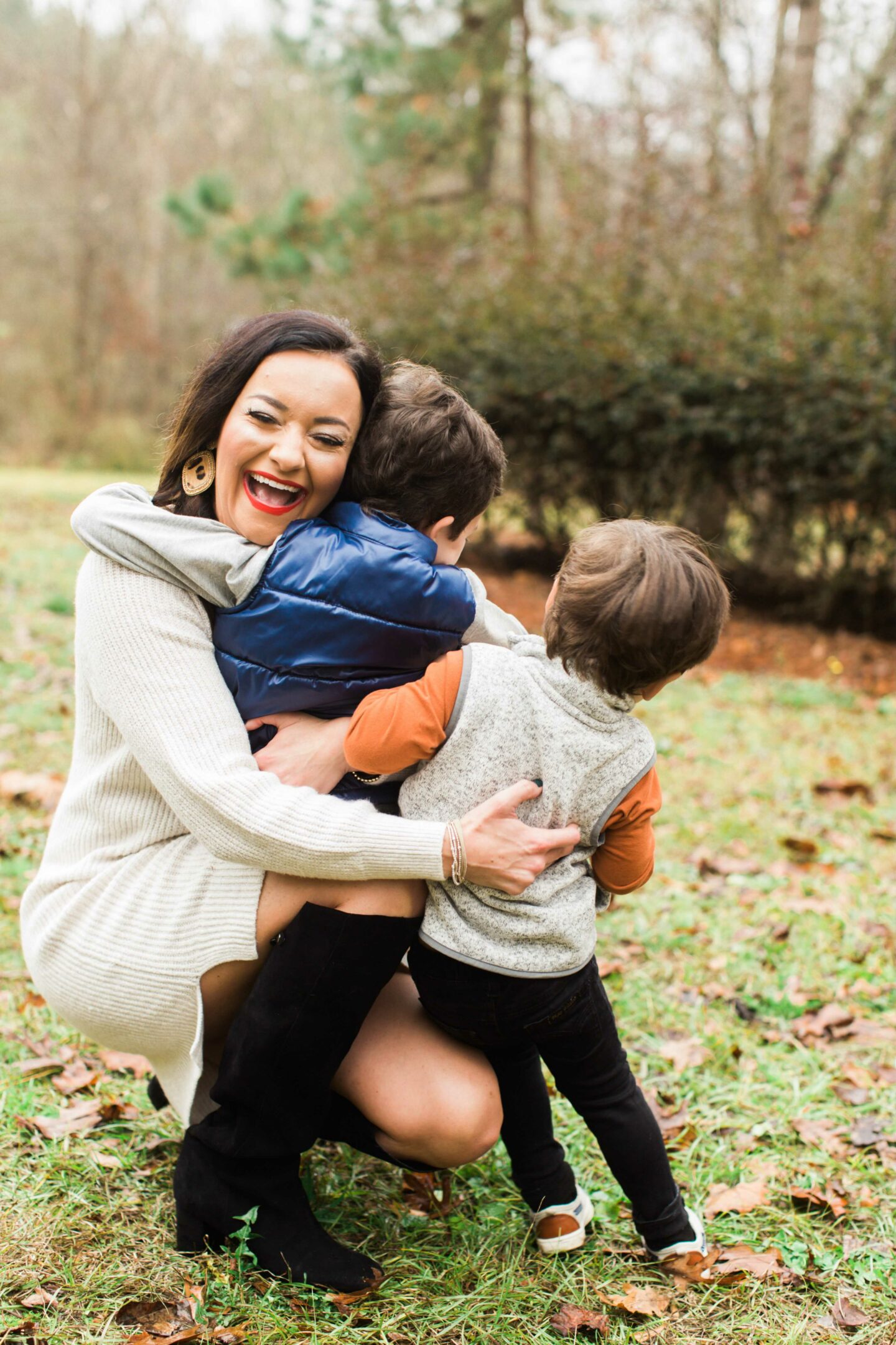 So, here is what you can expect here on Healthy With Heather Brown. We will release a new episode every Tuesday. Some will be interviews, some will be solo shows with me, and you will also hear from my hubby, Eric. We will cover business ownership, mom life balance, healthy food choices, your best workout routine, spiritual mental health, and how to keep that sense of self through motherhood.
I can't wait to dive into all of this with you! I'm truly so excited. We will provide encouragement, and equip you with helpful resources, which will immediately lead to a more healthy, enjoyable, beautiful, and (praise the Lord!) breathable life of motherhood by getting rid of your overwhelming to-do list. I do love a good to-do list, but by re-learning what is actually needed you will stop striving for perfection and discover grace in your life.
I'm so glad you're here. Be sure to subscribe to the show by hitting the follow button on your podcast app. Please tell your mama tribe, friends, and community about the show if you think they would be blessed by the show. If you think they could use a boost of encouragement and tangible advice – but mostly a place to feel understood and less alone – I'd love to have them here.
You have a place here, Mama Friend! Be sure to take a screenshot of your podcast app on your phone, post it to your Instagram stories and tag me @healthywithheatherbrown to let me know your favorite takeaway from this episode.
Would You Rather Watch Than Listen? Watch The Whole Health In Motherhood Episode On Youtube:
WANT TO KEEP LISTENING TO MORE EPISODES LIKE THE WHOLE HEALTH IN MOTHERHOOD?
SHOP The Whole
Health In Motherhood
Podcast Equipment HERE:

Heather Brown helps busy mamas of young littles who are caught in the hustle to find encouragement in their journey to true health, from the inside out, starting with the heart. Read her journey of learning to live a life well-loved
HERE!