The Bachelorette is coming back on Monday night! Who else is watching? It's such a great girls' night excuse and honestly, I'm lucky enough that Eric will sometimes even half way pay attention to it with me. I can't believe how long the show has been going on and that I've been watching it since Trista's season way back when. I decided if I'm spending this much time each week watching it, I might as well get in a workout while I do it. So, today I bring you The Bachelorette Workout Game!
My friend Elise who shared about healthy eating on the go with us a few weeks back came up with this workout and was kind enough to let me share it with you guys. 🙂 We all know watching the Bachelorette tends to go hand in hand with wine and the munchies so this way The Bachelorette workout game will help you torch some of those calories.
Also, today kicks off day 1 of our ab challenge! You remember my friends Laura from Walking in Memphis in High Heels and Jess from Happily Hughes? Well you might as well call us the three amigos because we've had so much fun with our paleo challenge and sugar detox, we've decided to keep doing a monthly series through the summer at least to help us stay on top of our summer goals. This month our co-hosts are Molly from Still Being Molly & Ashley from Nashville Wifestyles.
You can see our 30 day ab challenge workout below and join along with us on Instagram stories as we do our check-ins with you guys each day. Who wants to join us?!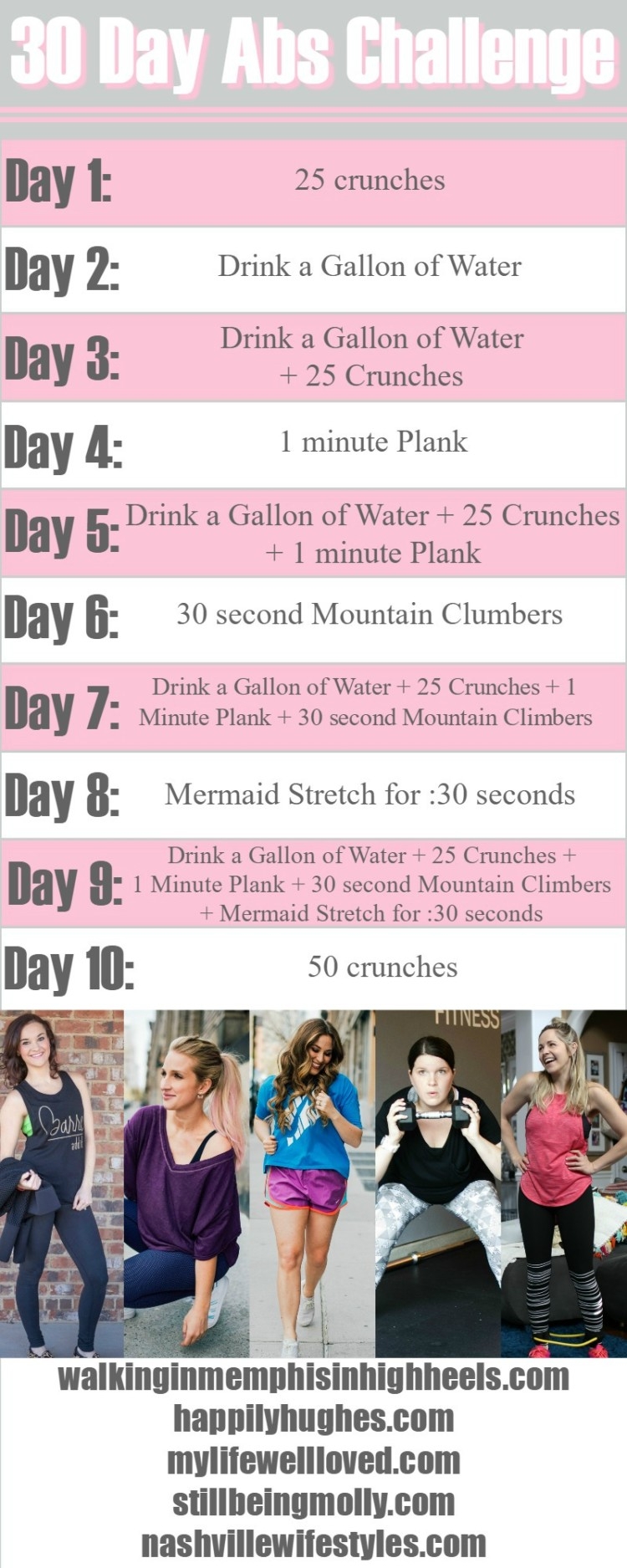 To shop my barre look in this post, you can go here.
Don't forget to check out my co-hosts ab challenge posts here: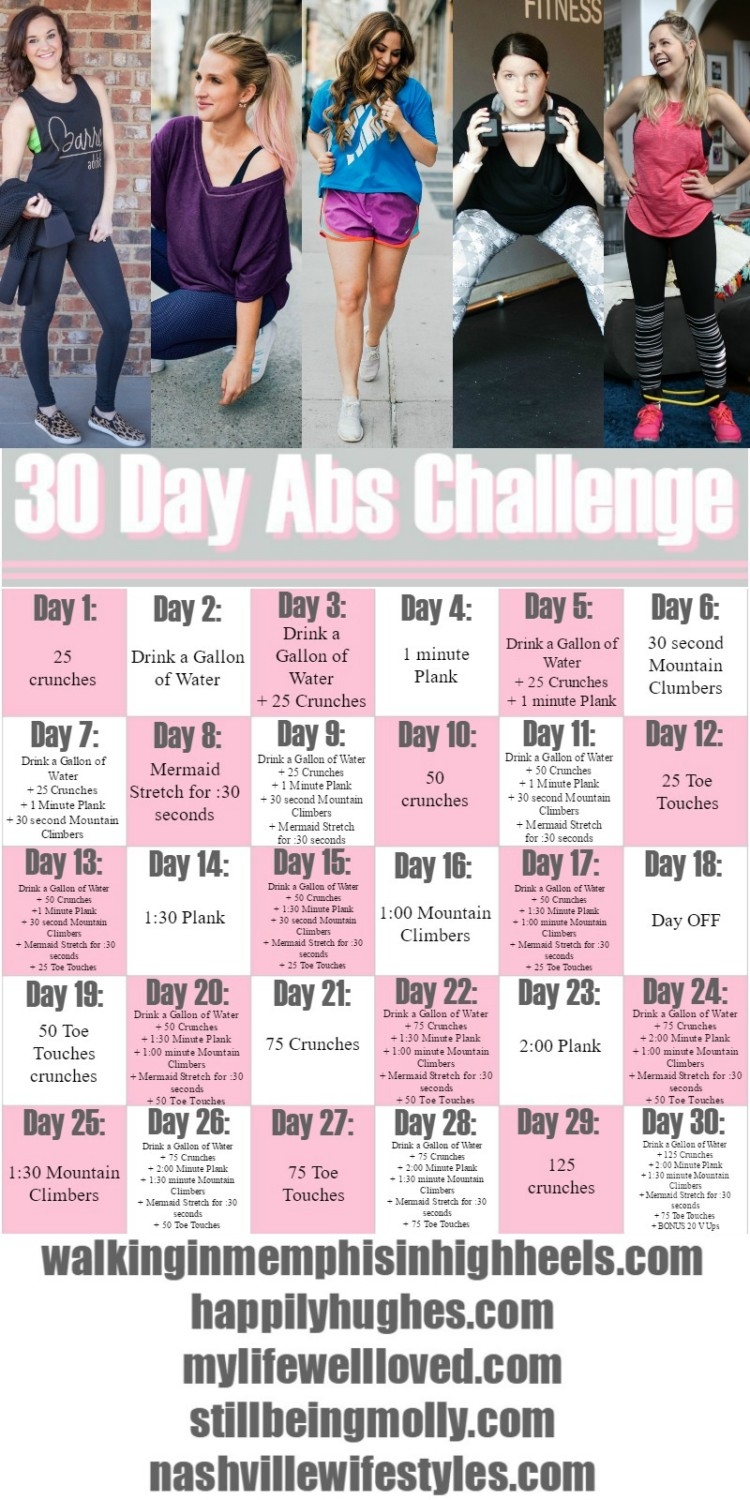 Heather Brown helps busy mamas of young littles who are caught in the hustle to find encouragement in their journey to true health, from the inside out, starting with the heart. Read her journey of learning to live a life well-loved
HERE!