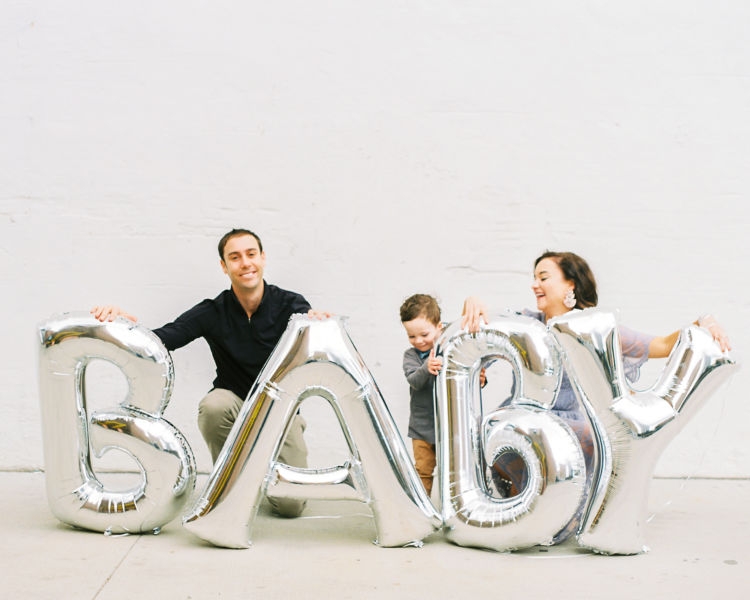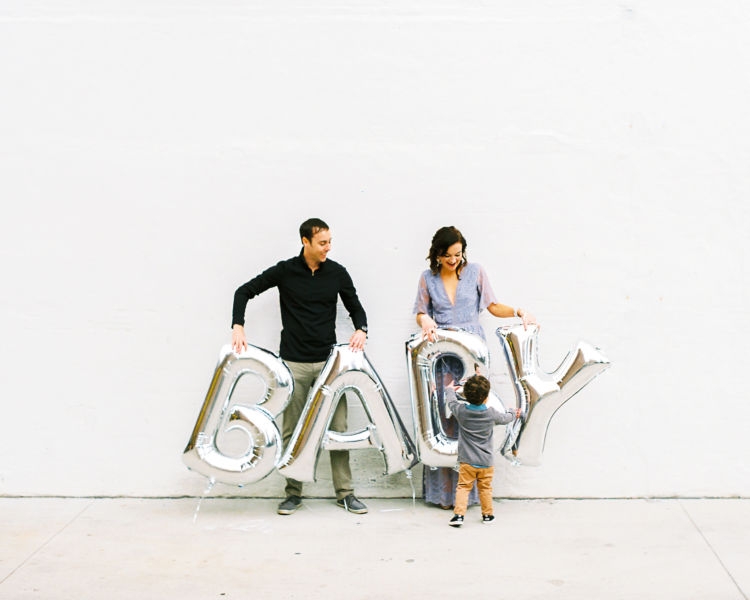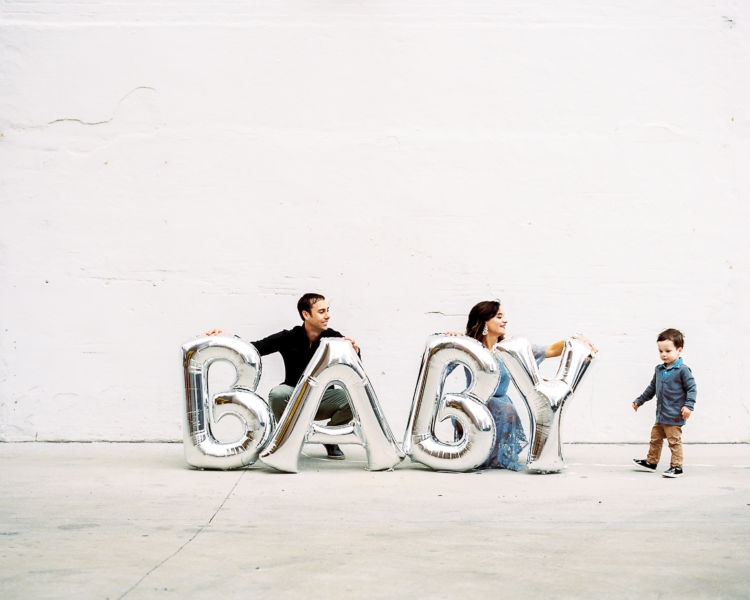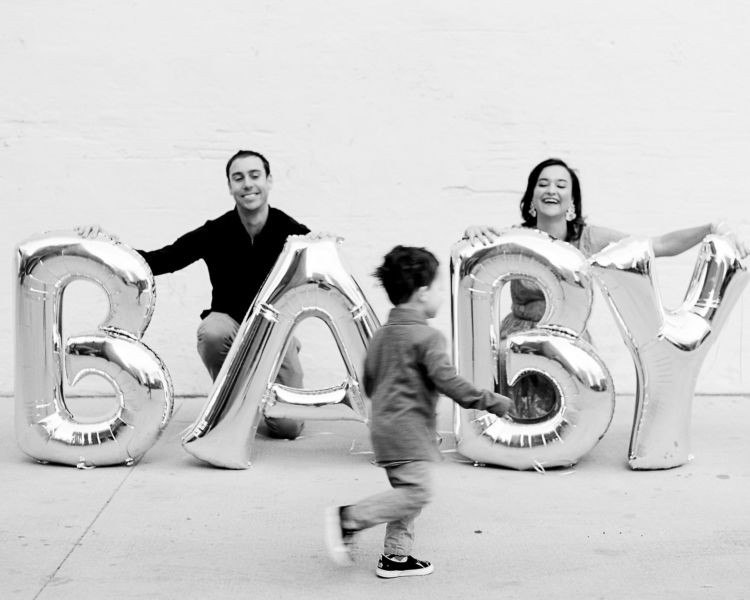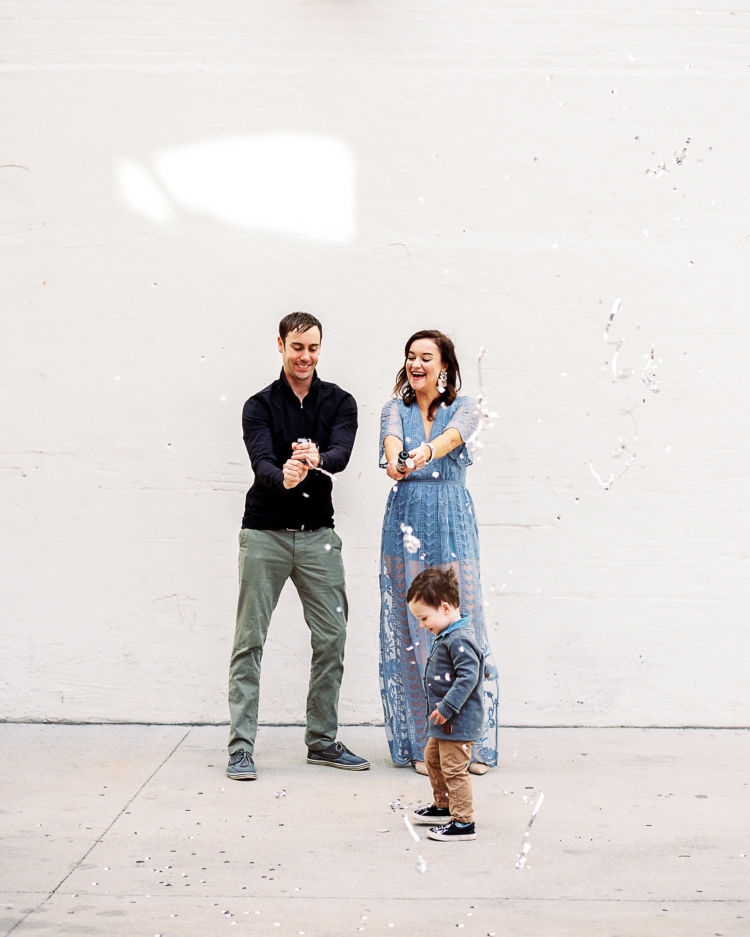 SHOP THE POST: My exact lace overlay dress is sold out but here's similar and ANOTHER OPTION on Amazon!
Ahhhhhh!!!! I'm so excited to not have to keep this secret from you guys any longer. I think we all know how hard it is for me to not overshare with y'all. HA! Eric and I are ecstatic to announce baby Brown #2 will be joining us around August 22nd. If you've been around here for a while, you may remember that Leyton's birthday is in August as well so we'll have a big celebratory August around these parts!
We found out the week of Christmas that I was pregnant, and we had to anxiously wait for our first OB appointment that wasn't until 1/29. I'm so glad that Eric was able to join me for our first ultrasound and see our sweet baby. It's such a special experience as many of you know!
We filmed this FUN pregnancy announcement video and couldn't wait to share it with you! Click play below to view it.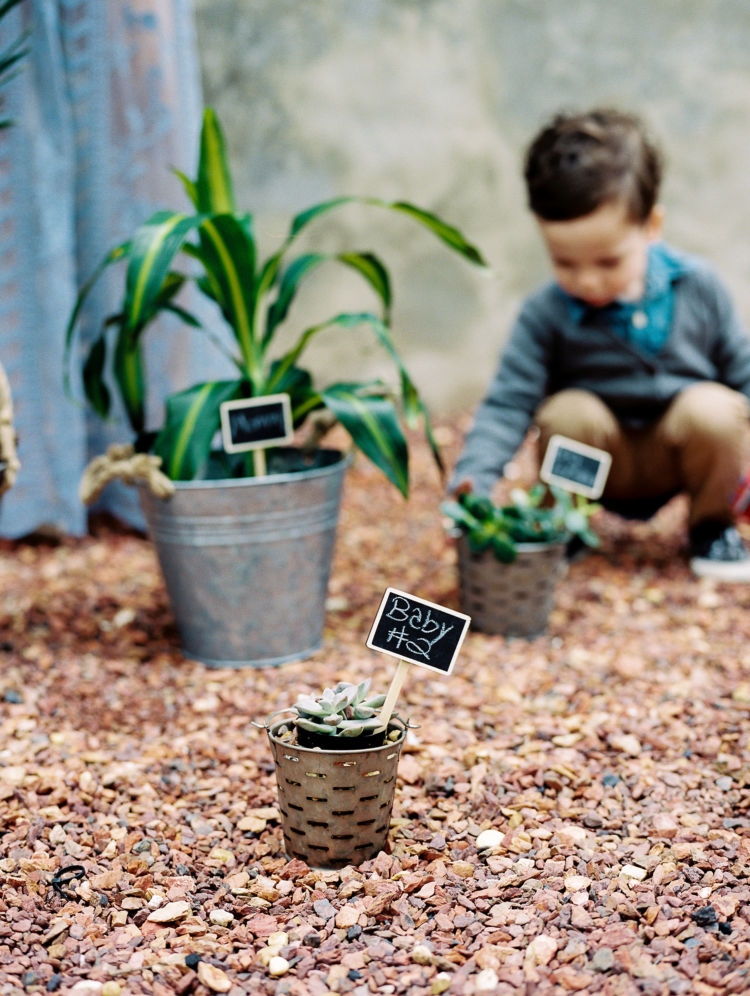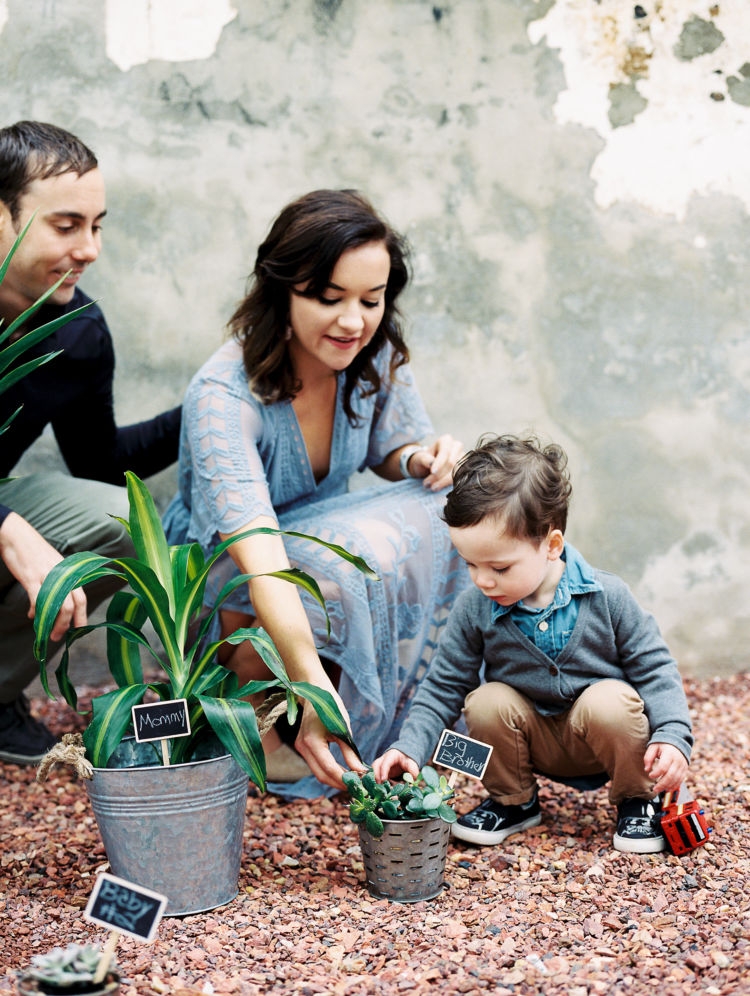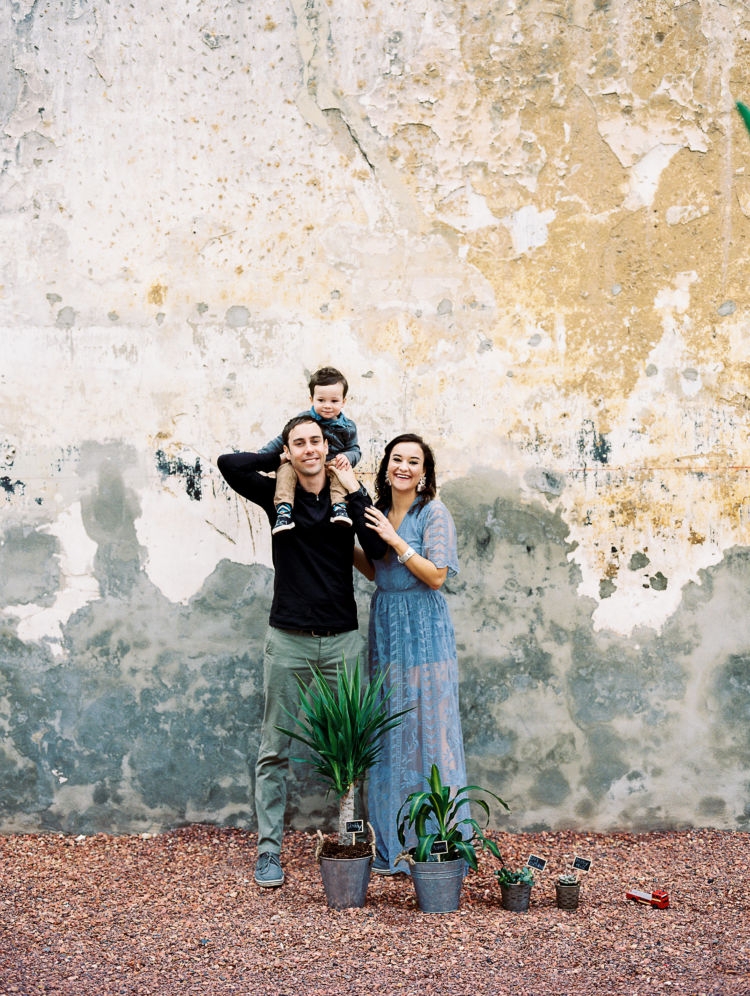 When I talked to our photographers, Rachel & Noah Ray, I told them we wanted to do something creative for the announcement because we like to have a little fun. Leyton's pregnancy announcement photos were fun because we knew early on we were having a boy, so on a rainy day we shot with blue umbrellas for our announcement.
They said when they thought about my brand, natural and healthful came to mind so that led them to the cute idea of PLANTS in our pregnancy announcement. I LOVED the idea so we ran with it. Of course, I wanted to do a video too so that I could have an excuse to dance so we cranked Bruno Mars (one of Leyton's favorites) and got our boogie on to end the shoot.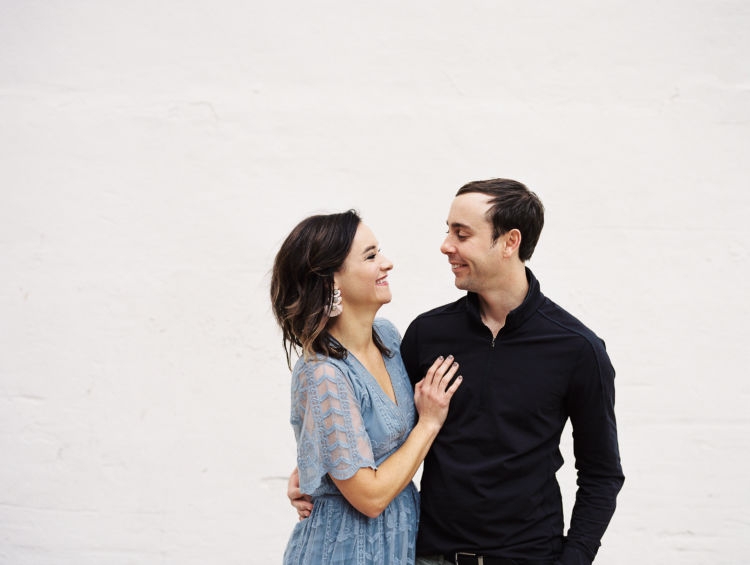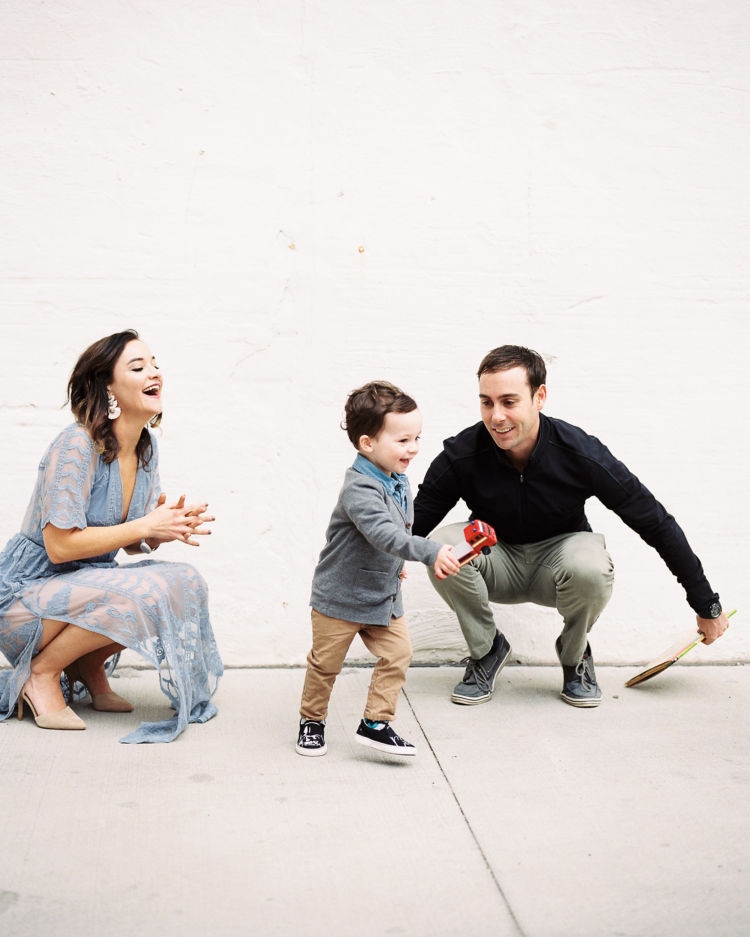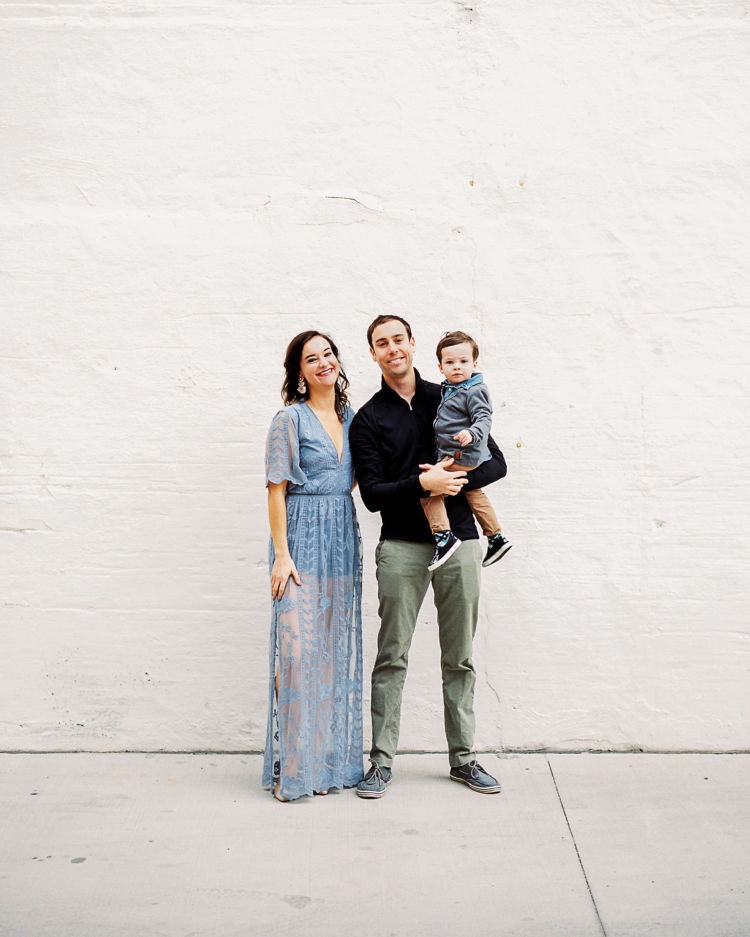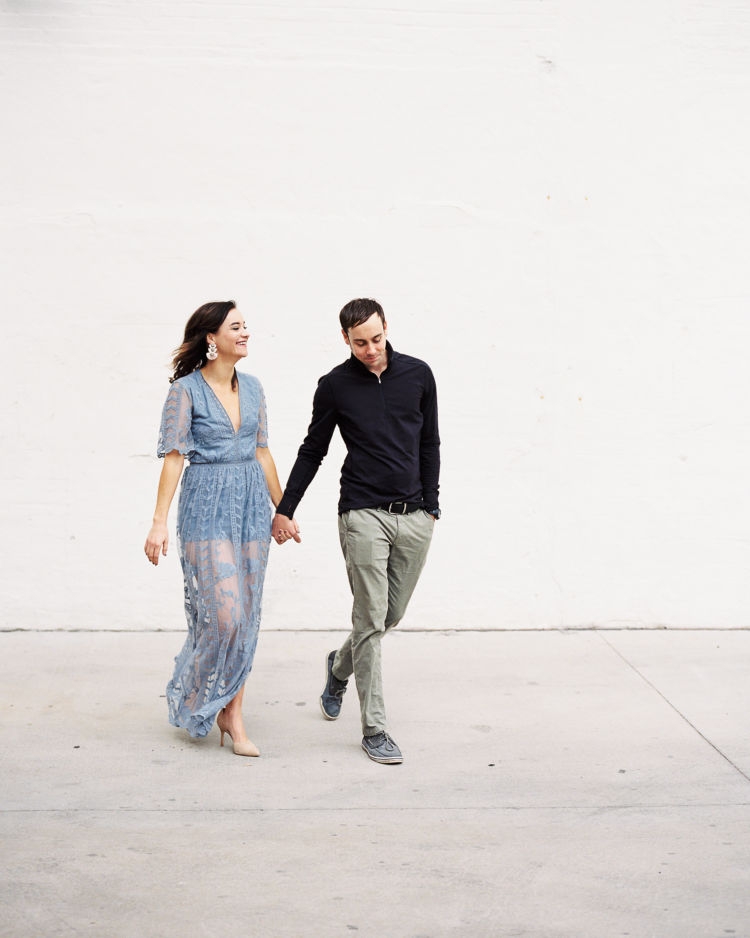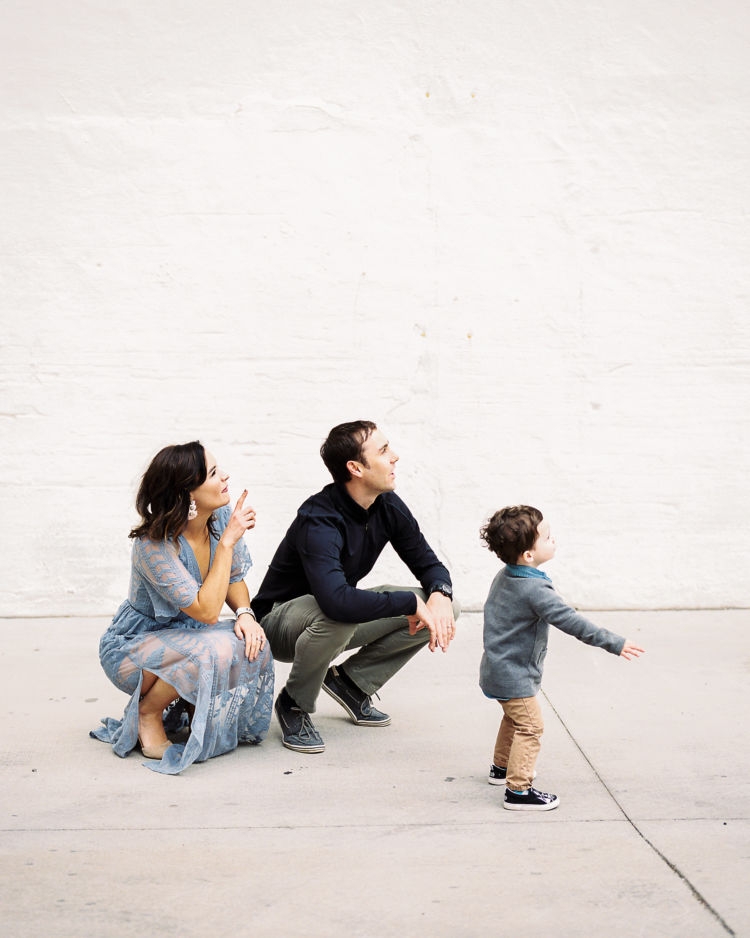 Romper with Dress Overlay (sold out but here's a SIMILAR ONE!)// Shoes // Jagged Edge Bracelet // Earrings // Eric's Pants // Eric's Shirt // Leyton's Sweater – Similar // Leyton's Pants // Leyton's Shoes (affiliate links)
You may have noticed that in the last photo we are all looking up and pointing, that's the point where several of the baby balloons flew off. Leyton thought that was a pretty exciting part of the shoot, of course! 😉 He was also very excited that there was some construction equipment nearby for him to gawk at!
We have mentioned to Leyton a few things about a baby in mommy's belly but haven't gone to great lengths to make him understand yet since we were worried he'd blurt it out to anyone who would listen. #ToddlerLife We know Leyton will be a great big brother and can't wait to see him in that new role!
Eric has been incredibly supportive as always. He has helped pick up the slack when I want to sleep in late or can barely function to make it to the store or plan our meals. I've only made him go on one crazy pregnancy craving run so far and that was to McDonald's for a Diet Coke AND a Diet Dr. Pepper at about 10:30 pm on a Thursday night, the week of Christmas. I couldn't decide which one sounded better so I decided he had to split them with me while we finished prepping for hosting family for a Christmas party the next day.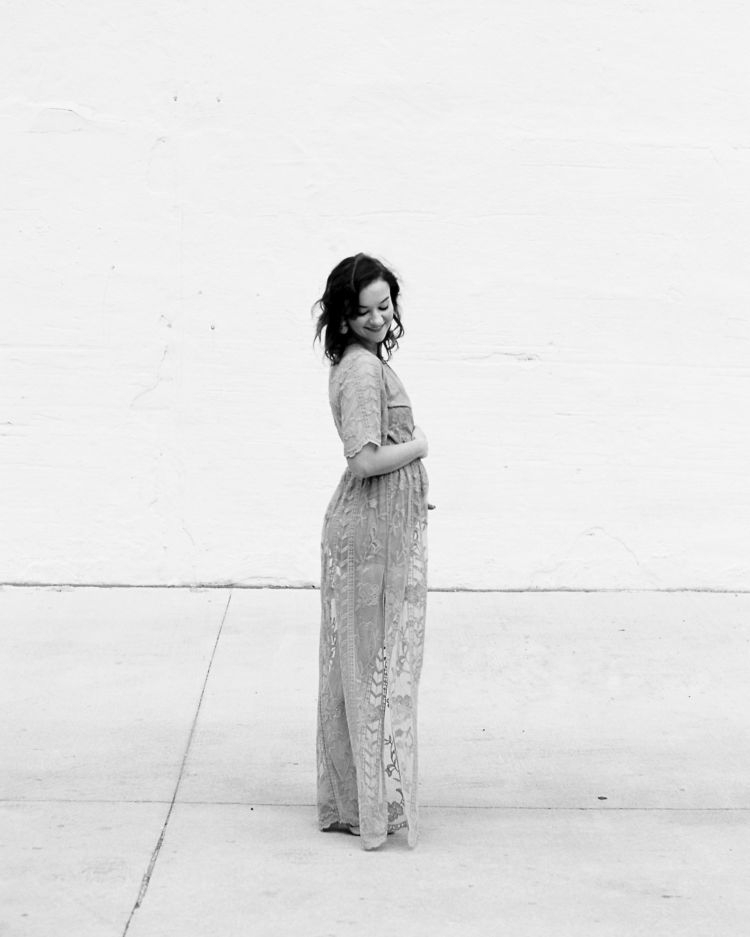 Pregnancy Announcement Stats:
How far along? 13 Weeks
How am I feeling physically? TIRED. Y'all know I tend to have boundless energy but as of late I've been getting in naps and sleeping in whenever I can. Sometimes I even force Leyton to take a second short nap just so I can have one because I'm so tired I can't function.
Feeling much different than you first pregnancy? No, I feel very similar to my first pregnancy with Leyton. The only big difference I've noticed is that I am popping out so much quicker. While you can't tell very much from these photos or during the day, my bump is getting harder to hide at night. I'm glad I don't have to anymore! I've already outgrown my favorite high-waisted busted knee mom jeans. 🙁
Nauseous? Earlier on in pregnancy I woke up and had to immediately eat crackers or something bland so that I wouldn't get sick. I never actually got sick which is exactly how I was with Leyton, so it makes me wonder if we are having another boy?
How am I feeling emotionally? Good overall. I was more naive when I had Leyton I think. Since having Leyton, I've seen friends miscarry, lose their sweet babies, and have other struggles. It's hard not to let worries creep in when I think about those things. So, I'd ask that you pray that the Lord would bind those fears up. I know in my heart that God is in control no matter what happens so I'd love for my head to take that knowing on as well.
What's coming next? I have my next check up tomorrow Monday, 2/19. We do plan to find out the gender. Eric and I are both too big of planners to not find out. 😉 Tomorrow I'll be sharing about things I do to make time for myself as a mom, but I'm sure as heck gonna need help figuring out all over again with #2 so I'd love any tips on that!
On Monday, I'll be sharing my first trimester must haves that have made my life easier so stay tuned for that as well and let me know what your pregnancy must haves were so I don't miss out on anything!
Watch the full pregnancy announcement video here!!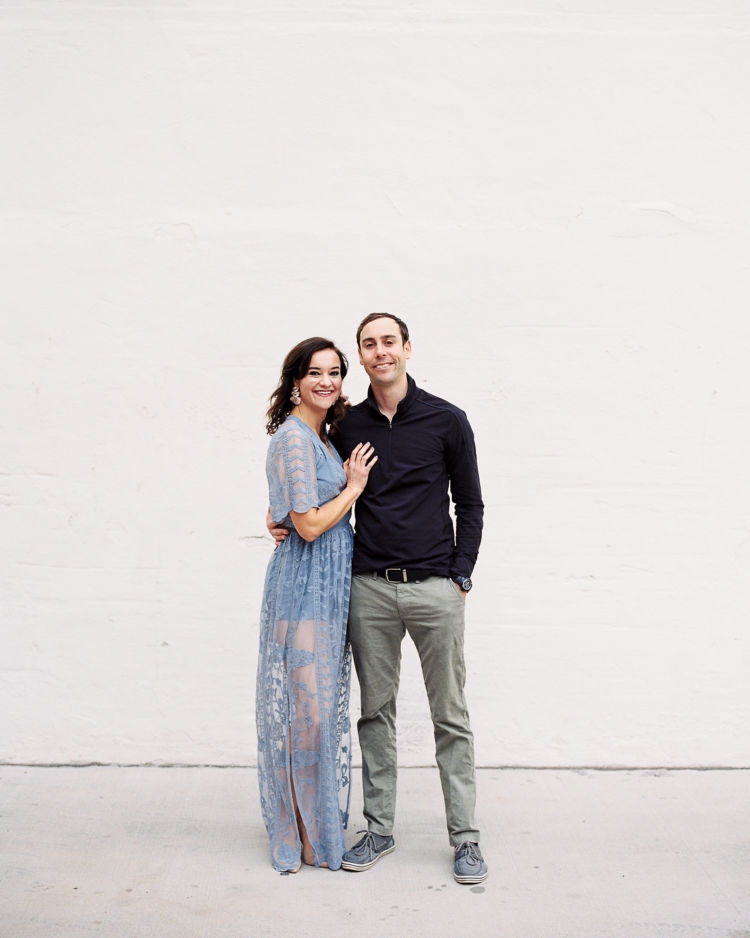 Edited to add in, WHERE DID YOU GET YOUR DRESS? The dress is a romper with a dress overlay and I love it! I shared it in my dress picks under $50, $100 and $150 before I could show it to you guys. If you wear an XS and like black, scoop up this romper dress on clearance for $47!
You can shop all of our outfits above with the hyperlinked text or via the pictures at the bottom. The direct link to the dress is HERE for you to make it easier as well! 🙂 I found a similar romper dress for UNDER $40, hurry sizes are going quickly!
---
We are so grateful to have your support and love during this exciting time! You make it a joy to share this pregnancy announcement because of your positivity and the support you give us each day on Instagram. Thanks for being a part of our community and we covet your prayers. xoxo
Shop the Pregnancy Announcement Outfits:

Heather Brown helps busy mamas of young littles who are caught in the hustle to find encouragement in their journey to true health, from the inside out, starting with the heart. Read her journey of learning to live a life well-loved
HERE!