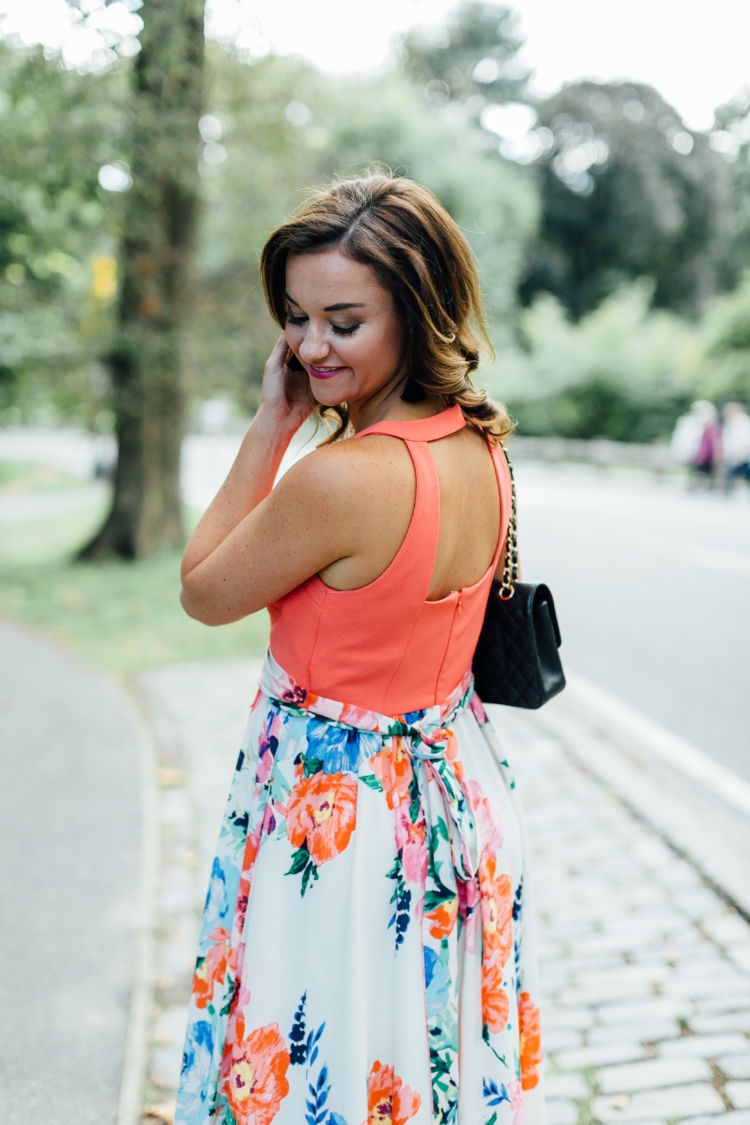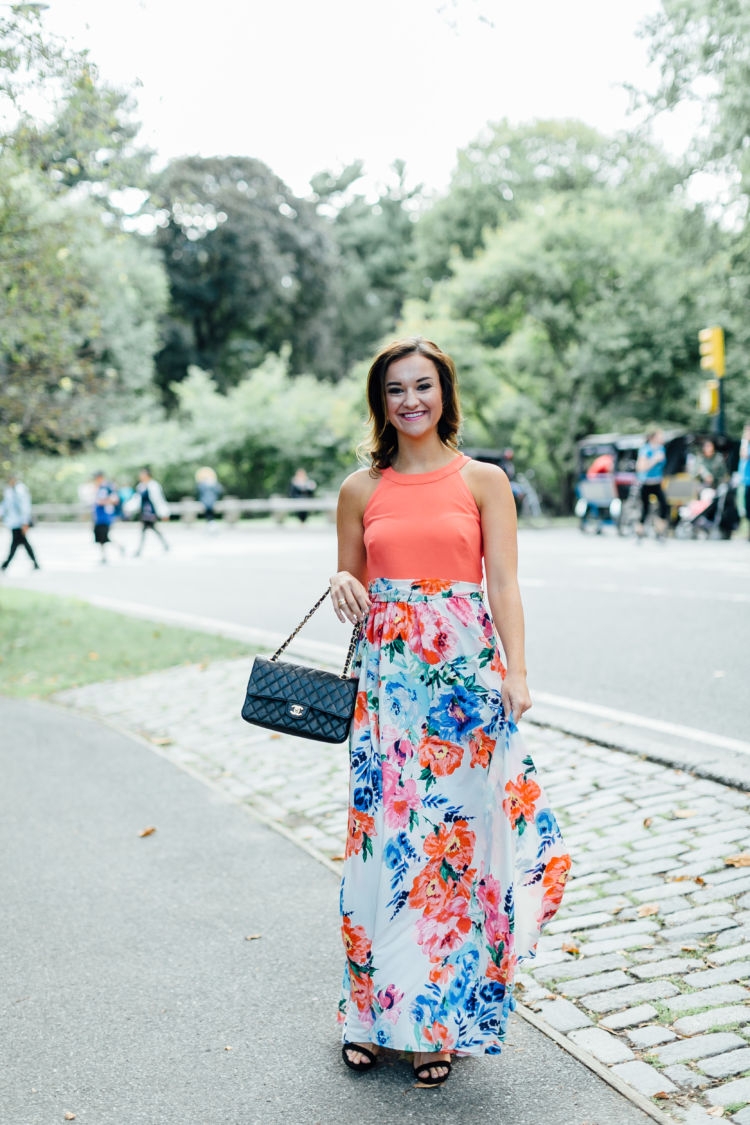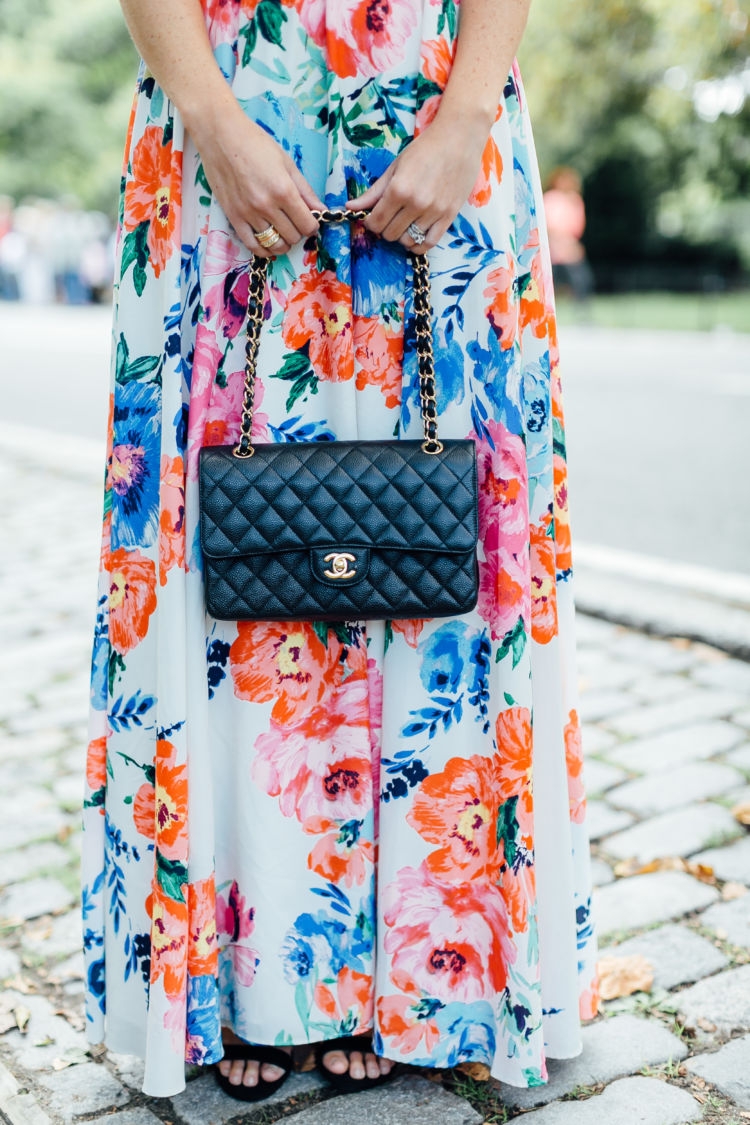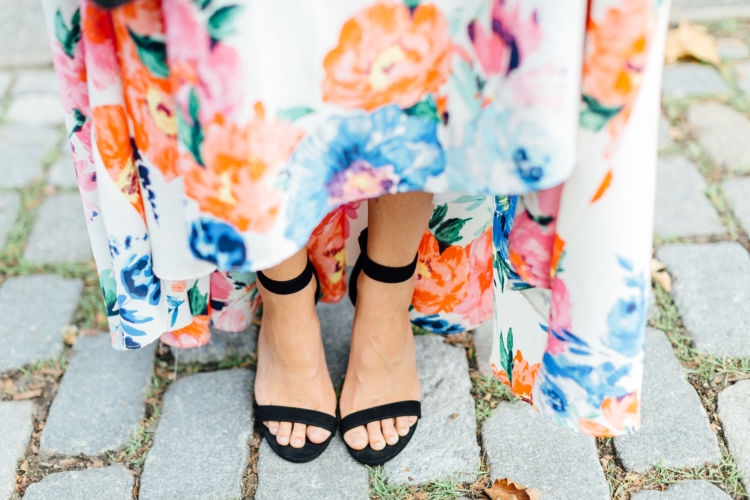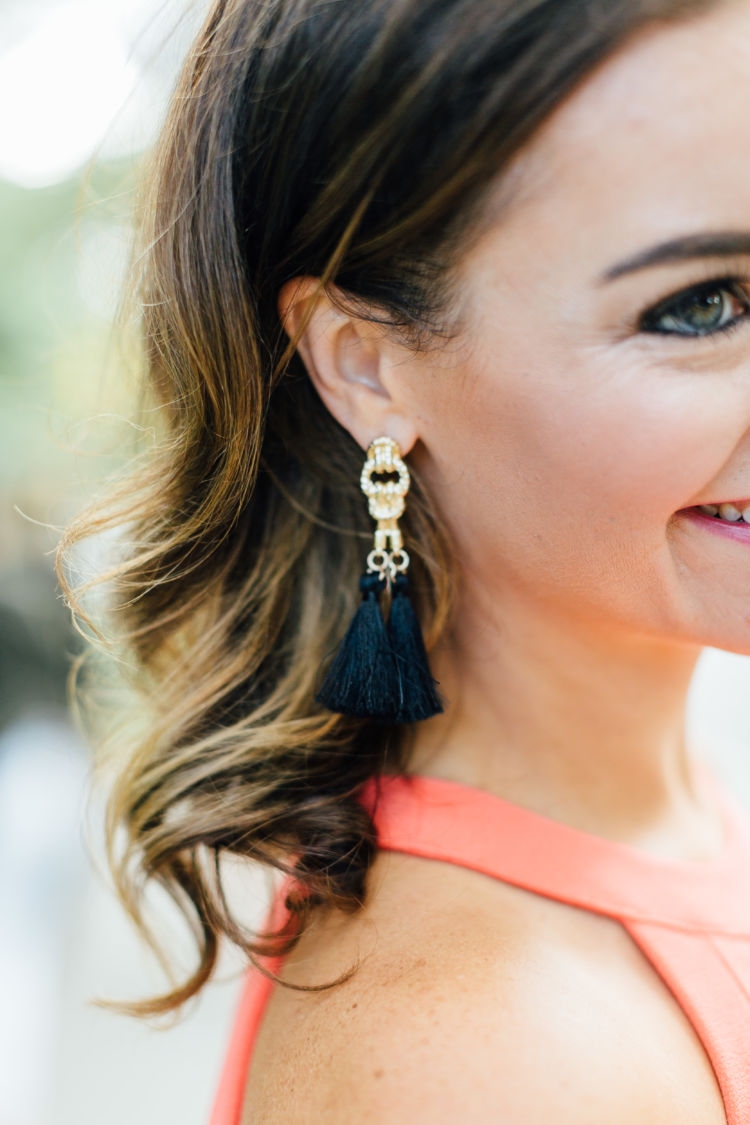 Dress (similar) // Shoes // Earrings (similar) // Purse
I'm sorry to report my Eliza J dress is SOLD OUT but they are having a HUGE SALE on their dresses at Nordstrom Rack that you don't want to miss!
The first thing I have to say to you is THANK YOU! I am overwhelmed by your extremely generous outpouring of comments/messages and love surrounding our announcement of baby #2 yesterday! Celebrating with you yesterday made it that much more real for us and I feel like a weight has been lifted off that I don't have to keep a secret from you guys anymore.
You may remember that last month I teamed up with a group of mom bloggers to talk about how my style changed when I became a mom. This month we are joining forces again to answer the question, "How do you get me time as a mom?" I think it's fun to share with a group of moms because no one's answer will be exactly the same and no one's situation is the same.
In fact, what I share may not help you at all with your current scenario but some of their home situations may be more similar to yours. Either way I hope it inspires you to think about ways to make sure you take care of yourself so that you can take the best care of those you care about the most, your family.
If you've read my healthy daily routine post, you may already have an idea of how I fit in time for myself in my day to day life. A LARGE part of that is getting a babysitter 3 days a week from 8 or 9 am -3 pm. Although that may not be a good fit for you to have a sitter that much, don't be afraid to get someone just 1-2 days a week if only for a few hours so that you can squeeze in that me time. Or better yet, find a gym that provides child care so that you can get in your workout for me time.
My "me time" or self care typically consists of working out or having a girls' night. The biggest me time I've taken since having Leyton was my fall trip to New York Fashion Week. I had a blast doing this unique experience and it was such a rush to figure out how to navigate the city and my Fashion Week schedule on my own. I got to meet up with some of my blogging besties and it really was an awesome and eye-opening experience.
Granted, that's not something that happens every year or even every other year…that was a big blowout trip and I hope I'm lucky enough to go back again one day! From a practical standpoint, I try to do a girl's night or spa day once a month or so. This gives me an opportunity to connect with other like-minded Christian women (usually) who help encourage me in motherhood, being a wife, and relate on the hard things that women/moms do on a day to day basis.
Of course without Eric's support in this, it would not be nearly as easy! He is happy to serve me in this way and I am happy to serve him by keeping Leyton at home some nights while he goes to the gym or has a guy's night.
On a more day to day level, I typically try to workout 3-5 days a week. Usually 3x are at Pure Barre and therefore without Leyton and the other times are with him and Homefit in our home or running/walking our neighborhood.
On my busiest weeks, I find that sometimes my me time can simply be my time in the car when I'm alone. I jam out to my favorite music or listen to a podcast with a sermon series or something about blogging/social media/business.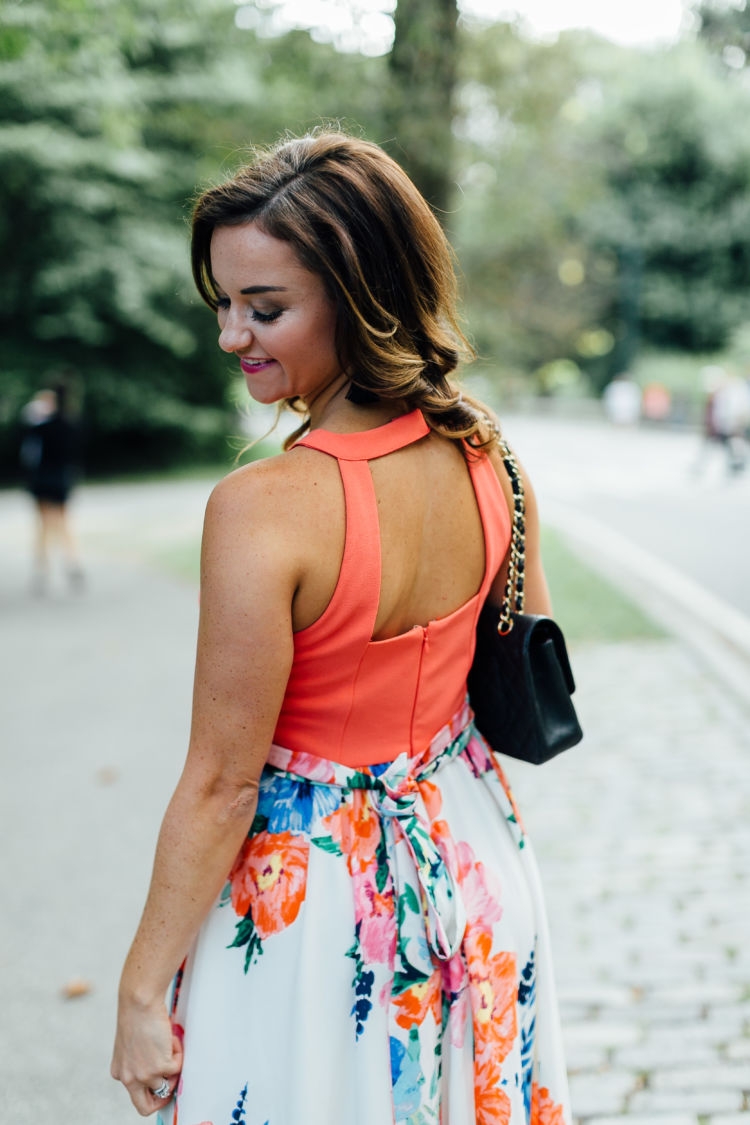 I've found that if I don't take the time out of my day to get focused on Jesus, I tend to be more short-tempered, frustrated and easily annoyed with Leyton, Eric and others around me I care about. And I don't want that to be the case. Sometimes me time involves reading the Bible, using an app like She Reads Truth or First 5 app or praying. I am working on talking to God more like a friend throughout the day. Even saying things out loud like, "Whoops, Lord! Just dropped Leyton's snacks again…shocker, right? I bet you get a laugh at me several times a day."
Since I've been so tired during the first trimester, one way I've done self care lately is taking the time to stop and take a nap. Embarrassingly enough, sometimes I even make Leyton take a second nap because I'm just too tired to function normally. He may not sleep, maybe he just plays with his toys…but we both get up doing better together!
Some of you have asked me where I get my "happy" and "upbeat" personality from. I truly love people, interactions with you guys, and life. I feel very optimistic for the most part and what you see on IG stories is pretty much what you get. If I have my quality time love tank full from my husband, closest friends, the Lord and Leyton then I am usually pretty happy go lucky. I always remind myself that if something annoying happens like car troubles, running behind, or other day to day mishaps that if that's the worst things that happens to me today then I'm doing ok. 🙂
Photos: Mary Kate Photography
Want to hear what other moms do to find time for themselves? I'm linking up with a group of bloggers (who are moms!) today sharing about self care:
Laura (Have Need Want) | Heather (My Life Well Loved) | Alyssa (Feathers and Stripes) | Samantha (The Samantha Show) | Caitlin (Confessions of a Northern Belle)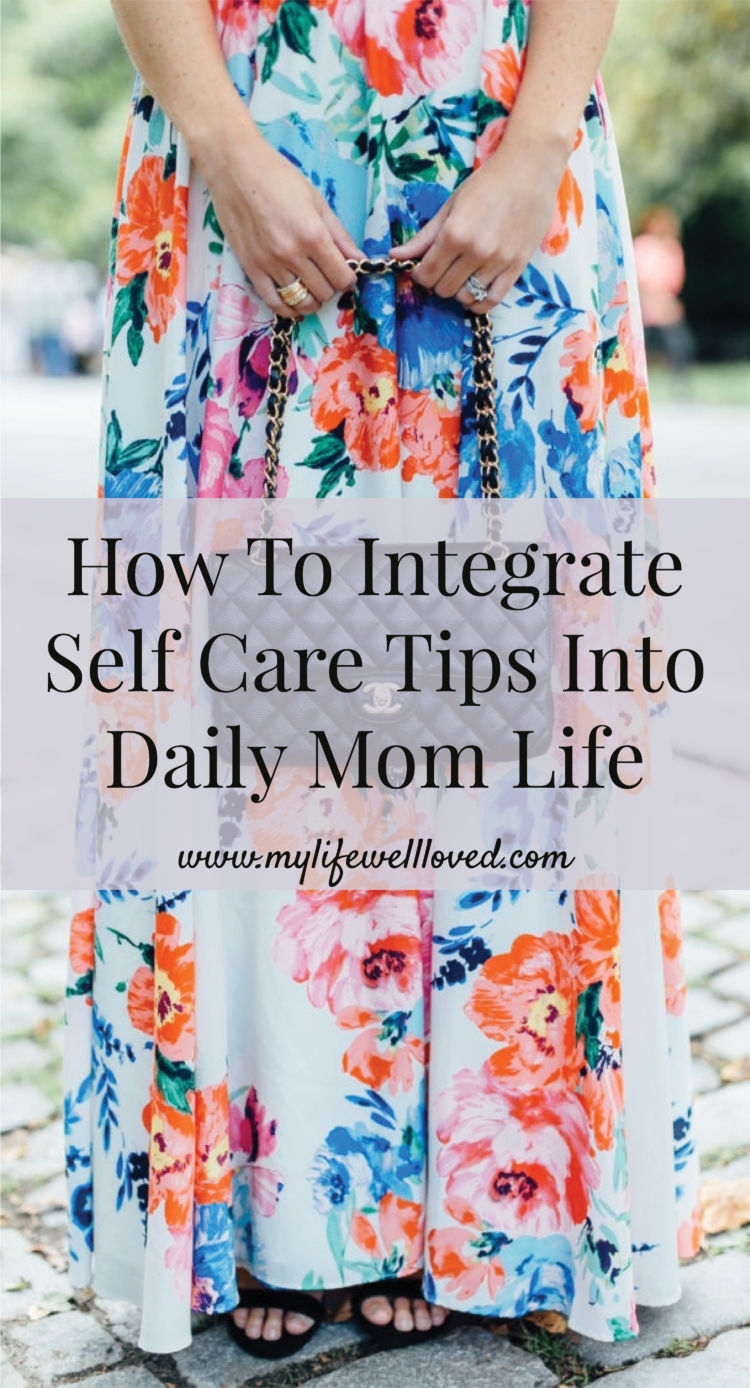 Shop the Self Care Post Here:
Heather Brown helps busy mamas of young littles who are caught in the hustle to find encouragement in their journey to true health, from the inside out, starting with the heart. Read her journey of learning to live a life well-loved
HERE!