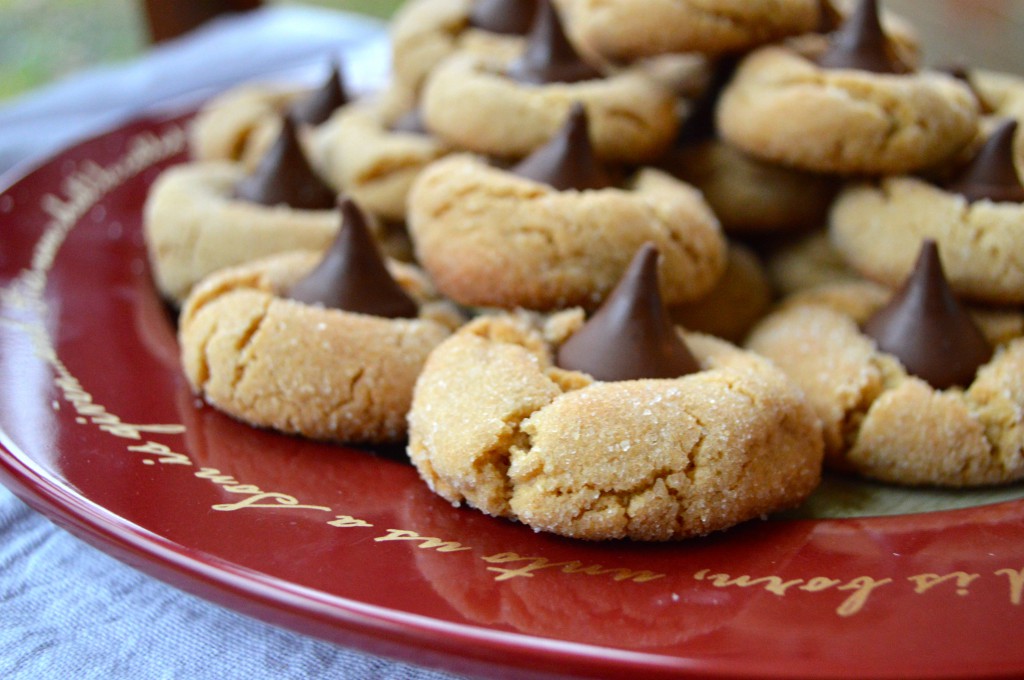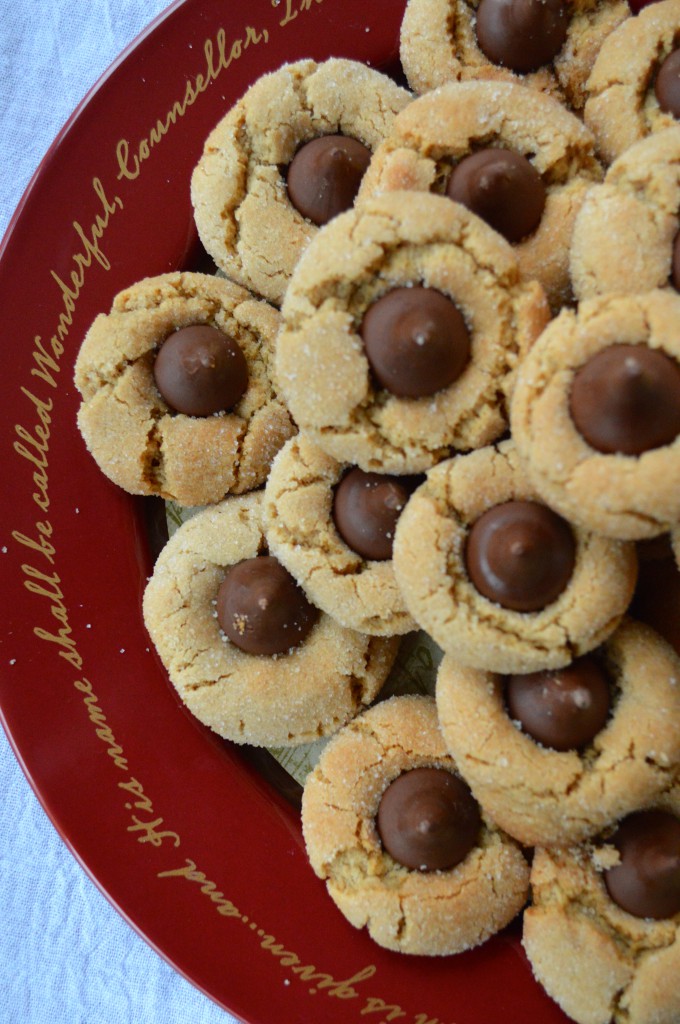 For my hubs, it doesn't feel like Christmas unless we've made Peanut Butter Blossoms. This recipe is his favorite childhood cookie. His mom makes Peanut Butter Blossoms and White Trash every year for Christmas. There's something so nostalgic about classic recipes that can't go wrong. I love bringing traditions to life at Christmas that remind us of year's past. Such a treat to relive treasured family memories! Eric and I really enjoy making Peanut Butter Blossoms together and listening to Christmas music to set the mood for a fun night. (When I say make them together, I mean he unwraps the Kisses and hands me ingredients, but I'm A-ok with that! 😉 )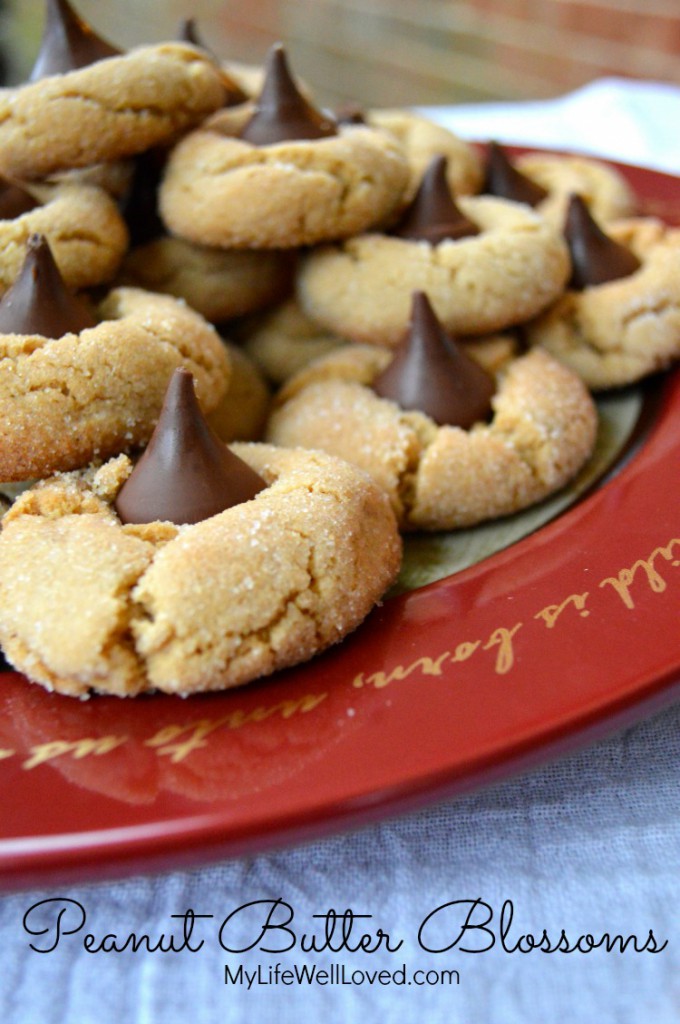 My favorite time to enjoy these peanut butter cookies is right out of the oven and as soon as I've pressed a Kiss into them when the chocolate is melty. It is pretty hard to beat with a nice cold glass of milk. I also love admiring the crackly finish on the tops of these pretty cookies! I used Peanut Butter and Company's Smooth Operator in these cookies so at least one ingredient had a healthy slant. 😉

Peanut Butter Blossoms
Ingredients
1 cup shortening
1 cup peanut butter (I used PB & CO all natural)
1 cup packed brown sugar
1 cup white sugar
2 eggs
¼ cup milk
2 teaspoons vanilla extract
3½ cups all-purpose flour
2 teaspoons baking soda
1 teaspoon salt
½ cup white sugar for decoration
2 (9 ounce) bags milk chocolate candy kisses, unwrapped
Instructions
Preheat oven to 375 degrees. Grease cookie sheets. (I used coconut oil spray.)
In a large bowl, cream together the shortening, peanut butter, brown sugar, and 1 cup white sugar until smooth.
Beat in the eggs one at a time, and stir in the milk and vanilla.
In a separate bowl, combine the flour, baking soda, and salt; stir into the peanut butter mixture until well blended.
Shape tablespoonfuls of dough into balls, and roll in remaining white sugar.
Place cookies 2 inches apart on the prepared cookie sheets.
Bake for 10 to12 minutes in the preheated oven.
Remove from oven, and immediately press a chocolate kiss into each cookie.
Allow to cool completely; the kiss will harden as it cools.
My personal favorite Christmas cookies are the powdered sugar covered Italian Wedding Cookies. What's your favorite Christmas cookie?
If you want more cookies to make this season, check out my No Bake Cookie Butter Cookies, Paleo Hazelnut Cookies,  or 5 Ingredient Andes Mint Cookies. AND, if you're still frantically searching for presents, check out my Men's Gift Guide and my Women's Gift Guide.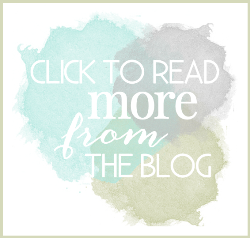 Free Pantry Staples List
Get the FREE Clean Eating Pantry Staples Printable List plus healthy living lifestyle tips from MyLifeWellLoved.com!