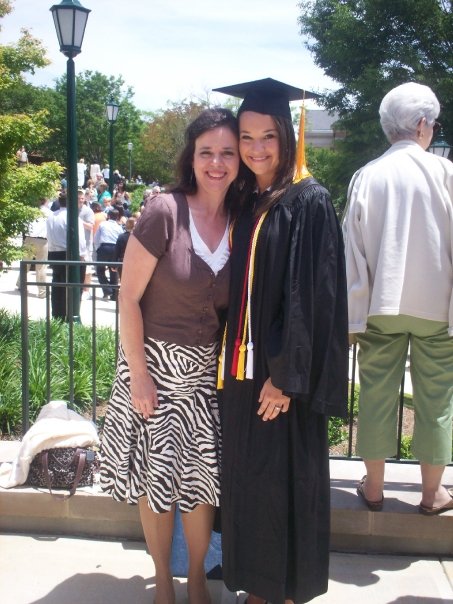 I can't imagine what I'd do without my mom. She's always the first one to jump into action when I'm swamped at work and in life and don't know what to with myself, if my car breaks down, or if I get sick. She has dropped everything she has going on during a day to bring me a get well care package, to bring a spare key to me when I've locked myself out of our condo, and has always gone above and beyond to make sure she takes care of me in every way she possibly knows how to.
When I heard Garth Brooks' new single Mom, I immediately had all those memories flood back in. I'd recommend you give this song a listen and maybe even play it for your mom, but have the tissues ready!
Garth Brooks has launched a new music site and with the launch of the site is also offering a giveaway for a mom and a guest to go see him live in concert (including airfare and stay)! GhostTunes is a full-service online music platform offering millions of songs, albums, products and creative bundles from artists across all genres — creating a gathering place for listeners, artists and the music that connects them. Founded by Garth Brooks, one of the world's best-selling artists of all times, GhostTunes celebrates the personal connection between artists and listeners who live for and love their music. The GhostTunes platform gives fans the freedom to listen to purchased music on the device of their choice while providing artists with a new way to sell their music any way they dream. Experience more at www.GhostTunes.com.
GhostTunes thinks that moms deserve something special for everything that they do for their kids too. That's why, In celebration of Garth Brook's brand new single, "Mom," GhostTunes has a great contest going on. They will be offering one lucky mom and a guest the opportunity to see Garth Brooks live in concert, complete with hotel and airfare! For more information and to enter to win the contest, visit http://ghosttunes.com/landing/mom
Compensation was provided by GhostTunes via MomTrends. The opinions expressed herein are those of the author and are not indicative of the opinions of Ghost Tunes or MomTrends.
Heather Brown helps busy mamas of young littles who are caught in the hustle to find encouragement in their journey to true health, from the inside out, starting with the heart. Read her journey of learning to live a life well-loved
HERE!