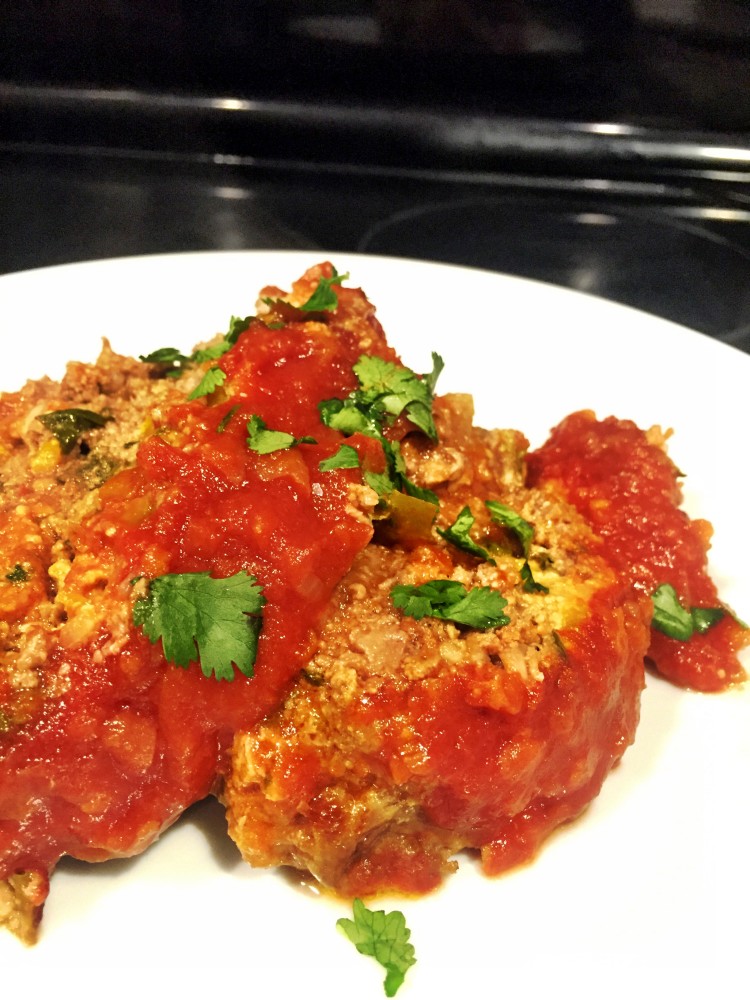 One of my least favorite foods as a kid was meatloaf. I mean, just the name alone is enough to freak a child out. A loaf of meat? No thank you! Luckily, my adult taste buds matured and I found a recipe I fell in love with! Other than that recipe, I'd never ventured out to try another meatloaf because I was too afraid I'd have childhood flashbacks. Enter the Paleo Mexican Meatloaf that is also Whole 30 approved!
When I did my no grains, no added sugar challenge, the weather finally turned freezing cold in Birmingham. And that means comfort foods sounded amazing! While I couldn't enjoy my favorite meatloaf recipe (which I will share on Aunt Bee's Recipes tomorrow), I could try out a new Paleo version that a friend and neighbor recommended. If you re wondering what the paleo ingredient is that binds it all together, it's my new trusty friend…almond flour!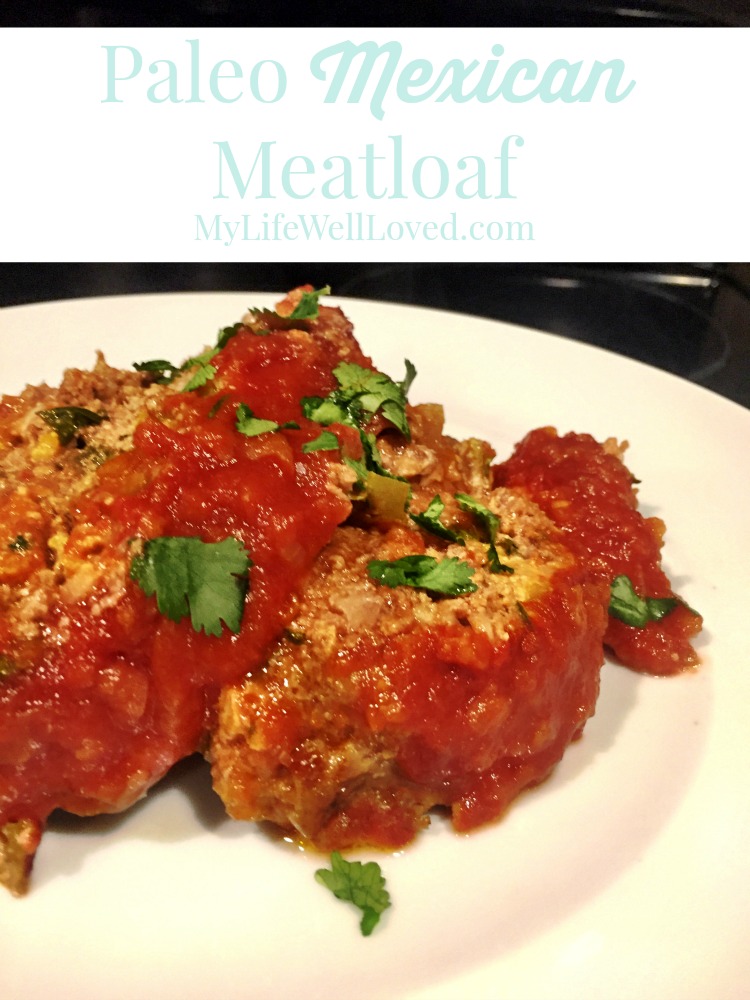 This Paleo Mexican Meatloaf even passed the husband taste test! We found the recipe here and added our own little tweaks. Eric likes spicy food so we did our recipe with diced jalapeños, but if that's a bit on the risky side for your family, you can always substitute diced green chiles.
Now, we have two meatloaf recipes I can enjoy! I hope you'll give this Whole 30/Paleo recipe a try and report back that you love it as well.
On a side note, do you have any idea how difficult it is to get an attractive photo of meatloaf? The struggle is real. Bare with my late Monday night picture that came from my iPhone in this post. Trust me, it tastes delicious!

Paleo Mexican Meatloaf
Prep time:
Cook time:
Total time:
Ingredients
2 pounds lean ground beef
1 green bell pepper, diced
1⁄2 medium white onion, minced
1 small can diced jalapeños
¼ tsp minced garlic
1⁄2 tablespoon garlic powder
1⁄2 tablespoon onion powder
1⁄2 tablespoon paprika
1 teaspoon chili powder
1⁄2 teaspoon fine sea salt
1⁄2 teaspoon black pepper
1 cup almond flour
1 large egg
1⁄8 cup roughly chopped fresh cilantro, plus extra for garnish
2 cups salsa of choice, divided
Instructions
Preheat oven to 350°.
Grease a 9 by 5-inch loaf pan or we made do with a 9x13.
In a large bowl, thoroughly mix together all ingredients, except for salsa.
Shape the mixture into a loaf in the pan. Pour 1 cup of the salsa on top of the meatloaf.
Bake for 1 hour 15 minutes, or until the meat is cooked through in the center.
Remove the meatloaf from the oven, top with the remaining 1 cup of salsa, and garnish with extra cilantro, if desired.
What's your favorite healthier take on a comfort food recipe?
Heather Brown helps busy mamas of young littles who are caught in the hustle to find encouragement in their journey to true health, from the inside out, starting with the heart. Read her journey of learning to live a life well-loved
HERE!