SHOP The Mothers Day Gift Ideas HERE:
1. Moody Publishers Bible & Breakfast Cookbook Devotional
2. Physicians Formula All-Star Palette
3. Shop CC LLC Leopard Top (Code: SPRING30 for 30% off!)
5. Love and Fit Nursing Sports Bra
6. Wildling Empress Collection (Code: MYLIFE10 for 10% off!)
7. Blue Chair Bay Rum (Get $8 off HERE!)
8. Teal Trunk Silicone Bottle Brush
9. Aera Diffuser | Fragrance Set (Code: HEATHER20 for 20% off diffusers!)
10. Victoria Emerson Pearl Wrap Bracelet
11. Billie Smooth Operator Gift Set
13. LumiCharge Combo (Get $99 off HERE!)
14. Peepers Blue Light Glasses
15. HONEY + HANK Melamine Dinner Plates (Code: FORMOM for 20% off!)
16. European Wax Body Polish | Body Lotion | Body Wash
17. Jot Ultra Coffee (Code: MLWL for 20% off a one-time purchase or 50% off your first subscription!)
18. Decocrated Décor Subscription Box (Code: MYLIFEWELLLOVED15 for $15 off quarterly box! | Code: MYLIFEWELLLOVED20 for $20 off annual box!)
19. Sweet Chaos Chocolatey Double Drizzle | White Cheddar | Sea Salt | Chaos Mix
20. Wedderspoon Manuka Honey Digestive Gummies (Code: MLWL for 10% off!)
21. Dune Jewelry & Co Wine Stopper | Experiential Candle (Code: MYLIFEWELLLOVED15 for 15% off!)
22. Jane Personalized Birthstone Bar Necklace | Mom Tee | Mom Wooden Sign
23. Redmont Distilling Co. Gift Set
24.Cleerely Stated Devotions On The Go | Be Still Devotional | Promises From The Psalms (Code: LIFEWELLLOVED for 15% off!)
25. ManiMe's Limited Edition Mother's Day Gift Kit (Code: MYLIFEWELLLOVED for 20% off your first order!)
26. Reduce Everyday Cold 1 50 oz Mug (Code MLWL for 20% off the entire website!)
27. Ceale Facial Steamer (Code: HEATHERLOVE for 20% off!)
28. Erno Laszlo Skin Wellness Set (Code: MLWL for 20% Off site wide through 2AM ET May 13th!)
29. Winc Wine (4 bottles for $29.95! Discount applied at checkout!)
30. Lean Body Bundle (Code: 2256749 to save an additional $10!)
31. My Meal Planning For The Busy Mom Ebook
32. 6 Week FASTer Way To Fat Loss Program (Next round starts May 17th! Choose Miranda Wesley as your coach!)
Mother's Day is almost here! Let's make sure to show a little extra love and appreciation to all the mothers in our lives – those who raised us, and those who are raising littles beside us. Every single mom deserves a little extra TLC today, and these Mother's Day gift ideas are sure to do the trick. Be sure to check out each gift idea below and why I love them!!
My Favorite Mothers Day Gift Ideas From A-Z:
Aera For Home // Use code HEATHER20 for 20% off diffusers! As the only girl in a house full of boys, I can tell ya it gets stinky around here! With spring in full swing and summer right around the corner, I love filling my home with Aera's fragrances. Aera is having a "gift with purchase" sale April 28-May 2! However, this cannot be combined with my code.
My favorite Aera fragrance is Beach House… because duh, I love the beach! Aera offers 100% pure fragrances that include no heat or propellants! Each fragrance capsule fills a room with CONSISTENT scent for 800 hours on average… y'all! That's a long time! Aera is safe for kids and pets.
It also offers fully adjustable settings (1-10) to ensure your scent experience is perfectly tailored to your home (and nose)! You can control the settings anytime, from anywhere with the Aera For Home app for iPhone and Android.
Bible & Breakfast Cookbook Devotional By Moody Publishers // Any busy mamas out there struggle to make their quiet time a consistent routine? Time is of the essence as a mom and Asheritah Ciuciu does a great job at capturing how to feed our souls and our bodies. This book includes gluten-free, kid-friendly, and freezer friendly recipes along with devos for busy days and ample journaling space!
Billie // Y'all have likely heard me talk about my Billie razor! Did you know they make fabulous gift sets perfect for gifting? AKA the perfect option for MOM! You can see all their great products below but I personally love their razor because of how smooth it leaves my skin! The razor is encased in charcoal which is great for detoxifying and for sensitive skin.
Billie has done away the "pink tax" which is what makes women's razors so expensive! Their starter kit is only $9 which comes with 2 blades and then only $9 when you need a restock (4 cartridges) delivered straight to your door! WAY higher quality (and cuteness) for half the price of the drugstore!
Blue Chair Bay Rum // Nothing says, "Happy Mother's Day!" like handing mom a freshly made refreshing cocktail! As y'all probably know, Eric and I always always try to stay stocked up on our Pineapple Rum Cream (under 100 cals!) and Coconut Rum. Oh my goodness y'all, they are just so delicious! Check out where you can purchase them HERE, or order them online! And make sure you use THIS mail in rebate to save some extra money!
Ceale Facial Steamer // Use code HEATHERLOVE for 20% off! Y'all probably already know how much I LOVE my facial steamer! It's the perfect addition to my at-home-spa-nights! If the mama in your life is needing a little rest and relaxation, this is the perfect gift! It is great for unclogging pores, deep cleaning, hydrating, and detoxifying! It gives you the perfect dewy glow for softer, brighter looking skin. Don't forget to check out Ceale's other products for Mother's Day gifting – and be sure to use my code for 20% off!
The Devotions On The Go are a best seller and include 52 cards in every set, serving as a weekly devotional filled with life-giving truths and scriptures!
Cleere's newest devotional, Be Still, has 90 devotionals focused on helping us busy mamas refocus and remember that stillness is a necessary ingredient for being effective and peaceful amidst the craziness of our days. Sitting with Jesus and being reminded of His perspective of our lives and situations is always the game-changer. Each entry includes a Scripture passage, heartfelt prayer, and calming message.
Cleere's mission with Cleerely Stated is to help others recalibrate, walk up the stairs to Heaven's point of view, and remember that God is in control, that they are loved, and that the BEST is yet to come! Each product is created to help customers use or gift tools of encouragement – practical application of truth in our everyday. There is no one more relevant, fresh, and life-changing than Jesus! You can find more amazing Mother's Day gift ideas HERE in her shop!
Decocrated // Use code MYLIFEWELLLOVED15 for $15 off a quarterly box! | Use code MYLIFEWELLLOVED20 for $20 off an annual box! How many mamas out there are too busy to figure out WHAT to buy for your home and HOW to decorate your home? Just me? I really struggle with having the time to look for new décor pieces and then figuring out where they fit in and how to style them.
However, Decocrated solved that because they send home décor delivered right to your door! Every season (4x per year), you receive the BEST happy mail with a limited edition box full of curated, timeless, high-quality items to style your house.
They also offer add-on boxes with your 4 seasonal boxes. Their newest add-on is The New Americana box! You can order it on PRE-SALE here once you are subscribed to the seasonal boxes… but hurry because it will sell out! This box contains 5 home décor pieces in the classic red, white and blue that will add perfect touches of joy and delight to your seasonal décor.
I love that you can mix and match the items from different seasons and also "hack" the items if you want to change their appearance — they even have a dedicated Facebook group for these exact DIYs! It's called #DecoHacks!
*Note: If you order before May 3rd, you will be receiving the SPRING box! If you order after May 3rd, you will be receiving the SUMMER box! The add-on is the same for either box as The New Americana box will get your home ready for all our patriotic holidays in the months ahead!
Dune Jewelry & Co has over 5,000 sands to choose from or you can send in your own… think about your favorite beach, golf course or ballpark, pressed flowers from a wedding or funeral, or soil from your favorite trail, the possibilities are endless! You can hold onto these special memories and places FOREVER!
Dune offers a lifetime warranty and happiness guarantee on every design, plus a portion of each purchase is donated to important coastal and global causes. While I love their jewelry, I branched out and ordered a wine stopper and candle this year! Dune's bottle stopper is perfect for the wine lover and the Experiential Candles are perfect for bringing your luxury vacation home!
Erno Laszlo Skin Wellness Set // What mama doesn't need a little face refresh for Mother's Day? With Erno Laszlo's Skin Wellness Set, you can get everything for mom in this all-in-one quick-fix kit. It's also 20% off SITE WIDE with code: MLWL through May 13th! The black charcoal cleanser and Kaolin and Bentonite clay mask do double work to draw out impurities, while the algae-powered, multi-tasking eye gel cream and eye serum mask help to hydrate and smooth the appearance of the delicate skin around the eyes. Mom's skin will feel refreshed and appear more radiant… which is what we all want, right?! Click HERE to shop!
European Wax Center Body Polish | Body Lotion | Body Wash // If you've followed along on Instagram, you know I have fallen in love with my EWC treatments! I have also started using some of their products at home to continue caring for and treating my skin! Don't forget – your first wax is always free at European Wax Center. New guests can choose from a bikini line, underarm, nose, ear, or brow wax or 50% off a brazilian!
The EWC SLOW™ product collection can help extend the smooth results we all want and love. This collection is formulated to visibly reduce the appearance and thickness of hair re-growth, and these products work together to keep you hydrated and smooth while extending your wax results. All formulas are cruelty free and formulated without: mineral oil, phthalates, hydroquinone, triclosan, parabens, formaldehyde and gluten.
Since the program is an investment, I thought it would make the perfect GIFT for mom! Especially since the next round starts May 17th! Many of you ask me what you get when you sign up for the FWTFL program. Here's my quick list of 8 of my favorite benefits:
PERSONAL COACH FOR 6 WEEKS (Miranda Wesley)
CUSTOMIZED MACROS JUST FOR YOU!
LEARN HOW THE HECK TO TRACK MACROS & CARB CYCLE
LEARN ALL ABOUT INTERMITTENT FASTING
DAILY 30 MINUTE WORKOUTS
WEEKLY MEAL PLANS & RECIPES
TOOLS TO CONTINUE THE PROGRAM LONG AFTER THE 6 WEEKS
DAILY ACCOUNTABILITY & ENCOURAGEMENT
Are you ready to join me or purchase as a gift? Click HERE to get started!
Their tea towels and other products make the perfect gift for Mother's Day and even birthdays, housewarming, hostess gifts, or just because! They have at least 1 print for every state, but I got the 50 States Hydrangea pattern because I'm in love with this blue print, and it's their best seller. They have Mother's Day sale live today for 20% off site wide through this weekend!
Family Crest Engraved Charcuterie Plank | Mother's Day Gift Pillow Covers
Jane is a marketplace that aims to help customers stay on budget, while also supporting small businesses across the country. Every day, Jane reveals 600+ NEW offers from stylish brands and boutiques. Jane supports small businesses and they work with thousands of sellers, many of whom are home-based, to get their products in front of Jane's loyal customers.
Every day on Jane you'll find something new – a unique collection of boutique items ranging from women's clothing and accessories to kids' toys to fun finds for the whole family. Jane has a free, easy-to-use app available for both iOS and Android to make your shopping experience even easier!
Jot Ultra Coffee // Use code MLWL for 20% off a one-time purchase or 50% off your first subscription! Coffee for Mother's Day? All the mamas said, AMEN! Jot Ultra Coffee is the ultimate busy mom hack without the machinery, tons of time, and mess. All you need is 1 tablespoon of Jot Ultra Coffee with 6-8 oz of hot or cold milk or water, and you've got yourself the PERFECT cup of coffee, in literally seconds without having to leave the house. I LOVE this at home coffee that makes it feel fancy like a coffee shop, BUT saves you money. It is SO SO good!
Don't forget to use my code when you are purchasing your Jot Ultra Coffee so you get the discount on your purchase or subscription!
Lean Body Bundle // Use code 2256749 to save an additional $10 off the already discounted bundle! Sale ends May 3rd!! I love the Lean Body Bundle because it gives you an easy 3 step product system to kickstart your metabolism and enhance your results you're already working toward with your active lifestyle. I know MANY of you who take these 3 products and DON'T workout still see awesome results! But you know, I am always going to advocate for you being active, eating healthy, and taking care of your body. And first and foremost I would always say if you have questions about these products or anything else I use or recommend personally, check with your doctor to make make sure it's the best fit for you and your healthcare needs.
Here is a little bit more about why I love each product in the Lean Body Bundle:
#1 – TRIM: AKA my favorite product!! My favorite flavor is by far the mango, then the coconut lime, then the best-selling chocolate. I take TRIM when I break my fast, so if you do intermittent fasting, you can do the same thing since it's 50 calories per tablespoon. It has liquid collagen and hyaluronic acid and the benefits of those are many, but specifically with this product, I love that it targets reduction of cellulite and also helps enhance muscular definition. It also has all the benefits of liquid collagen like joint health for those of us who exercise or are getting older. I've seen incredible hair benefits with it and so much more. If you don't want the full bundle and you just want the liquid collagen, definitely get this. You can read more about my experience HERE.
#2 – BURN: I take BURN twice a day and it helps accelerate fat loss and enhances results as well. You can read all the benefits here! I also like the clean energy burst it gives me, making me feel like I'm hitting the optimum goals I have for my body composition and overall health and wellness.
#3 – ACTIVATE: This is a three-day cleanse and although I've only done it twice, I know people who have done it religiously every month. I personally think for the full price, I wouldn't buy it every month but I do think it's great to have when you want to hit the reset button after vacation. I mix it with water and throw it back before I go to bed at night for those three nights.
If there's any time to try any of these 3 product, it is NOW while the BUNDLE IS $10 OFF! You can get an additional $10 off if you use my code 2256749 and you are a new customer OR if you put in a new email (wink wink)! Making your total savings $20 OFF!
LumiCharge // Does mom love tech gadgets? Or at least ones she can easily operate? This combo pack from LumiCharge will give mom the bedside lamp she needs for late night reading and also a quick way to charge her devices! They are offering y'all a HUGE discount on the combo. Originally $198 and on sale with THIS LINK for $99!
ManiMe's Limited Edition Mother's Day Gift Kit // Use code MYLIFEWELLLOVED for 20% off your first order! ManiMe's Limited Edition Mother's Day Gift Kit is perfect for the mama who needs a little pampering this spring! The kit includes a $40 gift card so mom can pick our her favorite cruelty-free, 10-free manis and pedis plus a Magical Cuticle Pen, two ManiMittens, and an exclusive pouch designed by The Hang Edit! You can't beat this value and you can get all of it for 20% off with my code!
Meal Planning For The Busy Mom Ebook // If mama needs some advice in the kitchen, let me help! I have written 100 pages filled with worksheets, recipes, and practical tips to help you get a meal planning rhythm that works for you! If you are looking to gift my downloadable ebook to someone, you can enter their email at the end to deliver electronically. This is the perfect gift if you are celebrating someone from afar this year or if you are last minute like me! 😉
Here is a little preview of some of the pages from my Meal Planning Ebook including:
My Signature Step-by-Step Meal Planning Strategy – My step-by-step strategy to meal planning, including how to avoid THE biggest mistake most people make in their meal-planning process.
Foolproof Printables – 10+ beautiful printables to hang on your fridge and use every week including a pantry staples list, as well as weekly and monthly meal planning printables.
Healthy, Simple Recipes – Healthy, simple, and delicious recipes to incorporate in your meal plan. Plus the best breakfasts, lunches, dinners, and snacks for busy moms on the go!
Shopping Lists – Shopping lists including a 'what's in season' section to help you purchase healthy choices every time you shop.
Exclusive Discount Codes – Exclusive discount codes to help you save money while you meal plan.
Sustaining A Meal Plan – How to sustain a meal plan and make it work for your family even when you're trying to eat healthier.
Proven Hacks To Simplify Meal Planning – For the busiest moms out there (aka YOU) and yes, you can plan in frozen pizza a bagged salad and Chick-fil-A®!
If you have little ones and love a mommy ($25) + mini ($22) matching moment, Peepers has you covered there too! They make blue light blocking glasses for little ones as well!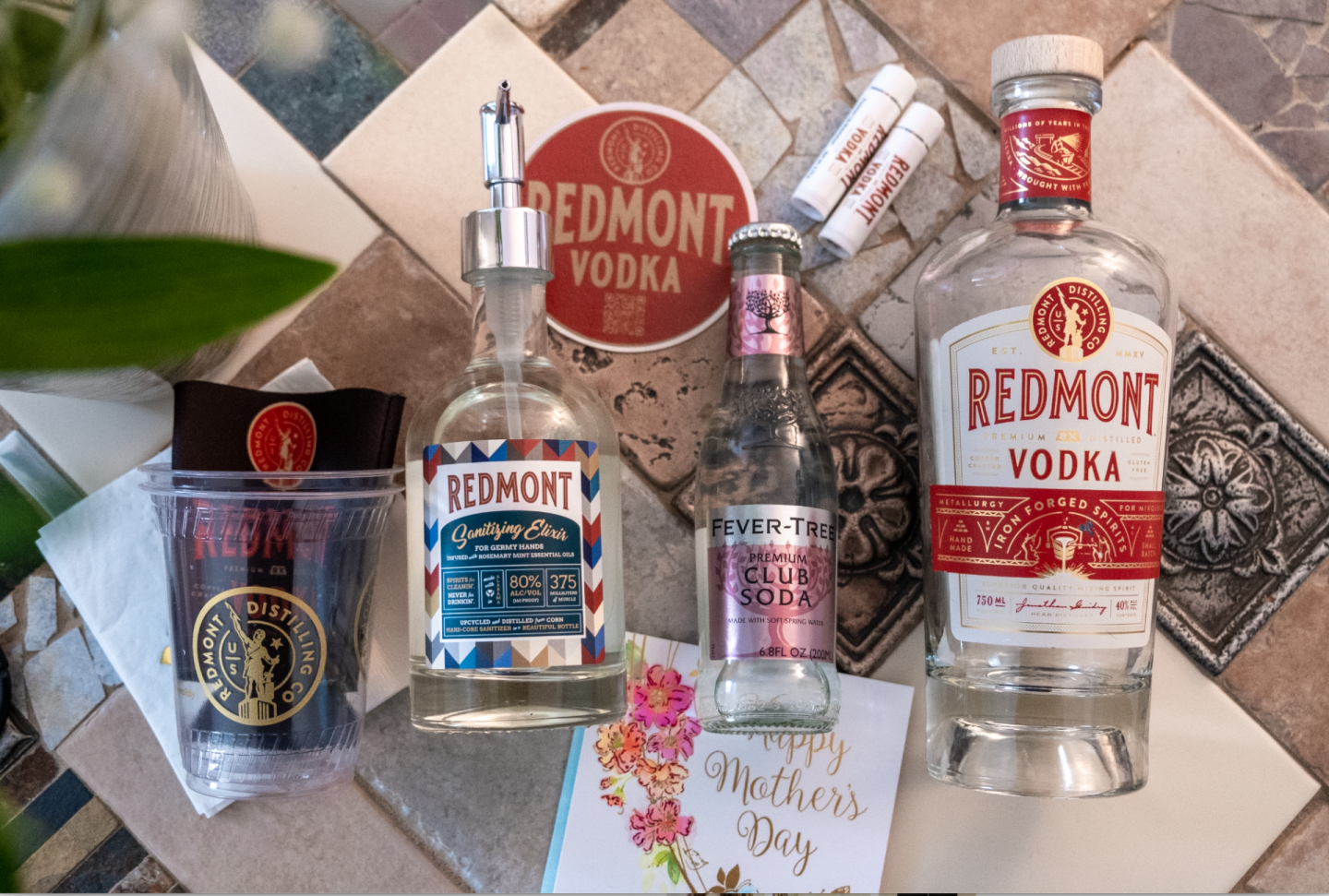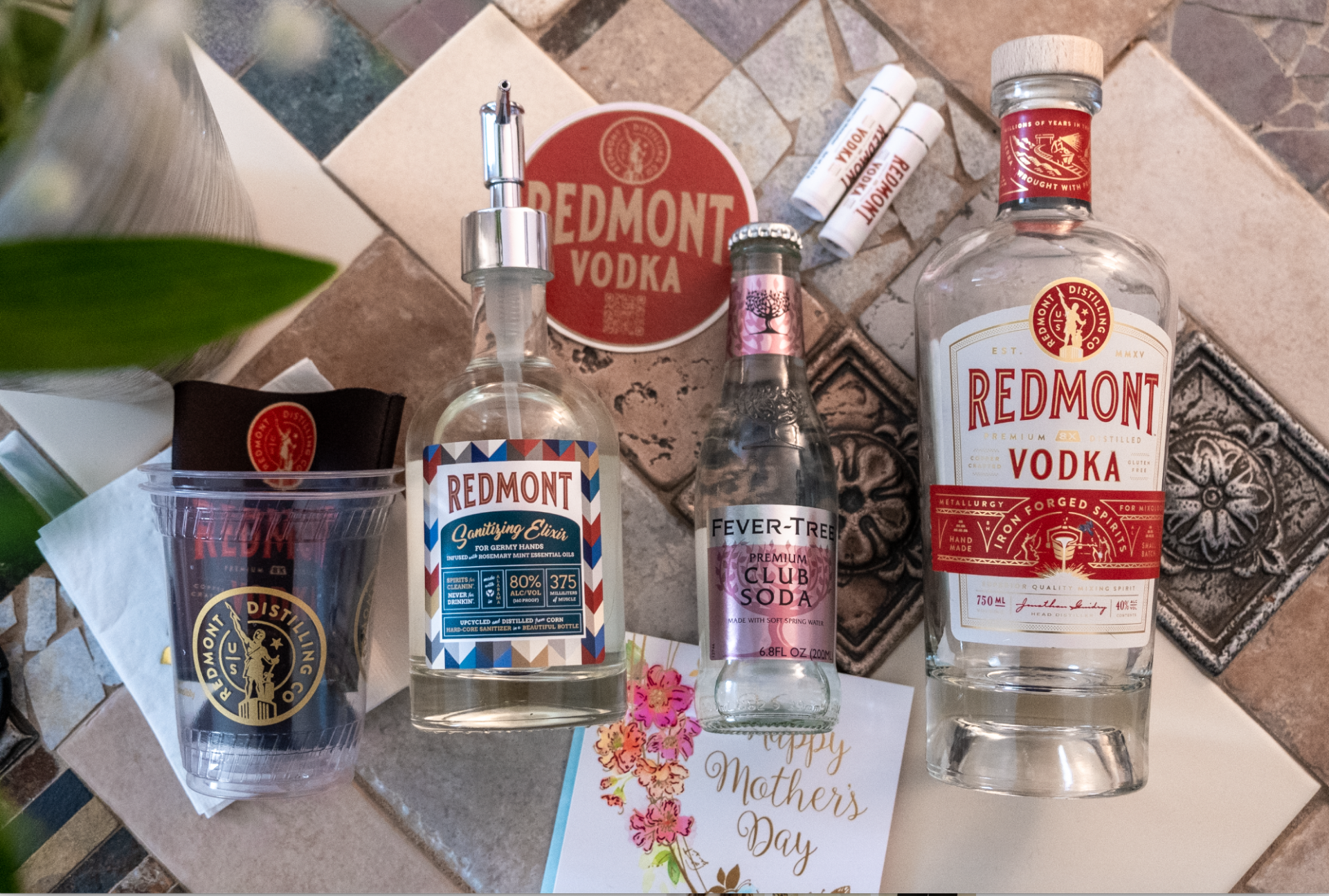 Redmont Vodka 750mL bottle
Fever Tree Soda
One Redmont hand sanitizer
Two Redmont cups
Two chapsticks
One koozie
Gift sets will be available for preorder from now until May 7th. You can pick up the gift sets on May 7th and May 8th. Redmont will also be selling a LIMITED amount of gift sets (first come first serve) at the Cahaba Brewing Mother's Day Market on Saturday, May 8th. Grab one while you can! Be sure to follow @RedmontDistilling for new products, giveaways, and more!
Reduce Everyday Cold 1 50 oz Mug // Use code MLWL for 20% off the entire website! If you've seen me toting my blue giant mug around on stories, it's one of my favorites from Reduce! From carpool to the swimming pool, Reduce has a product just for YOU, mama! This patented lid design, 3-in-1 lid, vacuum insulated, sweat proof mug is easy to carry and keeps your drink cold for 36 HOURS!! It is BPA free, 18/8 stainless steel, and has a stylish glossy finish. I love this pretty cotton pink color for mom! Reduce Everyday also offers a lifetime warranty!
Reduce's products are stylish, durable and will keep your beverages ice cold (PERFECT for the hot summer!). While life can get chaotic, your drink experience shouldn't be. Sit back, relax and go with the flow because whatever your daily challenge may be, Reduce has a product made just for you!
Y'all might remember when I tried on several Shop CC outfits on Instagram Stories! You can still shop these beautiful, fun, and flirty styles HERE! And don't forget to follow Shop CC, Celeste, and Celina on Instagram!
Teal Trunk // AKA mom's sink-side best friend! The Teal Trunk Silicone Bottle Brush is a reusable, hygienic bottle brush with a unique, patent pending shape making it perfect for cleaning a variety of bottle shapes and sizes with ease! Helloooo clean water bottles, baby bottle, and kid cups! The bottle brush is stain resistant and keeps your family safe + healthy! You can find bundle deals here!
Vera Bradley Large Duffel Bag // Is mom planning to travel this summer? Whether for a long weekend or an adventure away, this duffel will help her pack it ALL in style. How pretty is this beautiful hummingbird park pattern?
This bag has interior pockets for keeping cosmetics, flat irons and socks all sorted. The exterior pockets keeps boarding passes, reading material or snacks close by. I have loved Vera Bradley for years and think their bags make the best (and most practical) gift around!
Victoria Emerson // If y'all only knew how many times I have gifted Victoria Emerson bracelets to the mamas in my life! I truly think they make the best gifts for anyone on your list this Mother's Day – young to old! Right now they have a BOGO FREE sale happening on select styles + free shipping when you spend $50!
Wedderspoon Manuka Honey Digestive Gummies are crafted with authentic New Zealand Manuka honey, one of nature's most complex superfoods. Our proprietary blend of Manuka honey plus probiotics supports healthy digestive function.
The berry flavor and tropical flavor gummies are made without cane sugar, corn syrup, glucose or artificial sweeteners!
The berry flavor gummies promote digestive health with DE111® Bacillus Subtilis Probiotic Combined with authentic Manuka Honey, elderberry juice, and 100% RDI whole-food vitamin C from Amla – nature's best source! The tropical flavor gummies promote digestive health with DE111® Bacillus Subtilis Probiotic. Prebiotic fiber helps restore and maintain friendly gut bacteria.
WildBird Modal Baby Carrier // With the perfect gift for new or upcoming moms, Wildbird was created with a love for wearing babies and parents adore the deep connection made when keeping their little birds close. I LOVED my sling in the early days with Finn! So nice, especially for second time moms, to be hands free! There's something so natural and beautiful about cuddling up with your little bird in soft, cosy linen.
WildBird's slings are made with the softest most beautiful European fibers and hand made in the USA by an amazing network of professional at home seamstresses that are moms. The ring sling is quick to adjust, versatile and attractive – but it's so much more than a hands-free device. It's a way to honour the bond between you, a bond that was created way back when your heartbeat was the only thing they knew.
WildBird understands that as a manufacturing company, it is their responsibility to be sustainable and ethical in their processes. With all extra linens, WildBird creates new products that are a collection of slings for littles, bonnets and totes!
Wildling Empress Collection // Use code MYLIFE10 for 10% off! I don't know about you, but I'm all about an at-home facial. This Empress Collection by Wildling is a complete facial gua sha system, inspired by Ancient Chinese practices, that includes the Empress Tonic, Empress Oil, and Wildling's Empress Stone.
Each product is powerful on its own, but together they work to create a perfect canvas for the skin-changing benefits of facial gua sha. Whole-plant botanicals in the Tonic and Oil deliver hydrating, smoothing, and brightening effects while the Empress Stone sculpts facial contours by undoing old expression patterns, moving lymph, and encouraging myofascial release.
Wildling is proud to share the ancient tradition of gua sha in service of collective well-being. The 700+ year old practice has roots in traditional Chinese medicine, and has been used both as a type of family folk medicine as well as in clinical practice by licensed acupuncturists and in Chinese-style bodywork.
SHOP All The Mothers Day Gift Ideas HERE:
Thank you to Aera, Billie, Blue Chair Bay Rum, Ceale, Cleerely Stated, Decocrated, Dune Jewelry, Erno Laszlo European Wax Center, HONEY + HANK, Jane, Jot Ultra Coffee, Love & Fit, LumiCharge, ManiMe, Moody Publishers, Peepers, Physicians Formula, Redmont Distilling, Reduce Everyday, Shop CC LLC, Sweet Chaos, Teal Trunk, Vera Bradley, Victoria Emerson, Wedderspoon, WildBird, and Wildling for partnering with me on today's post.
Check Out More Posts For Mothers Day HERE:
PIN The Mothers Day Gift Ideas Post For Later!
Heather Brown helps busy mamas of young littles who are caught in the hustle to find encouragement in their journey to true health, from the inside out, starting with the heart. Read her journey of learning to live a life well-loved
HERE!