SHOP MY AMAZON SUMMER FASHION FINDS + MORE IN MY AMAZON STOREFRONT BY CLICKING HERE!
We all love a good Amazon find so I thought I'd share some of my best summer finds from Amazon with you here! From the best smoothie straws to colorful, fun dresses and everything in between I've got your busy mom hacks Amazon buys "primed" and ready to shop.
Today I rounded up my most recent Amazon fashion finds for spring and summer! Below you will also find my favorite health and wellness essentials, accessories, and some of mine and Eric's favorite home decor.
My 7 Favorite Amazon Summer Fashion Finds & More: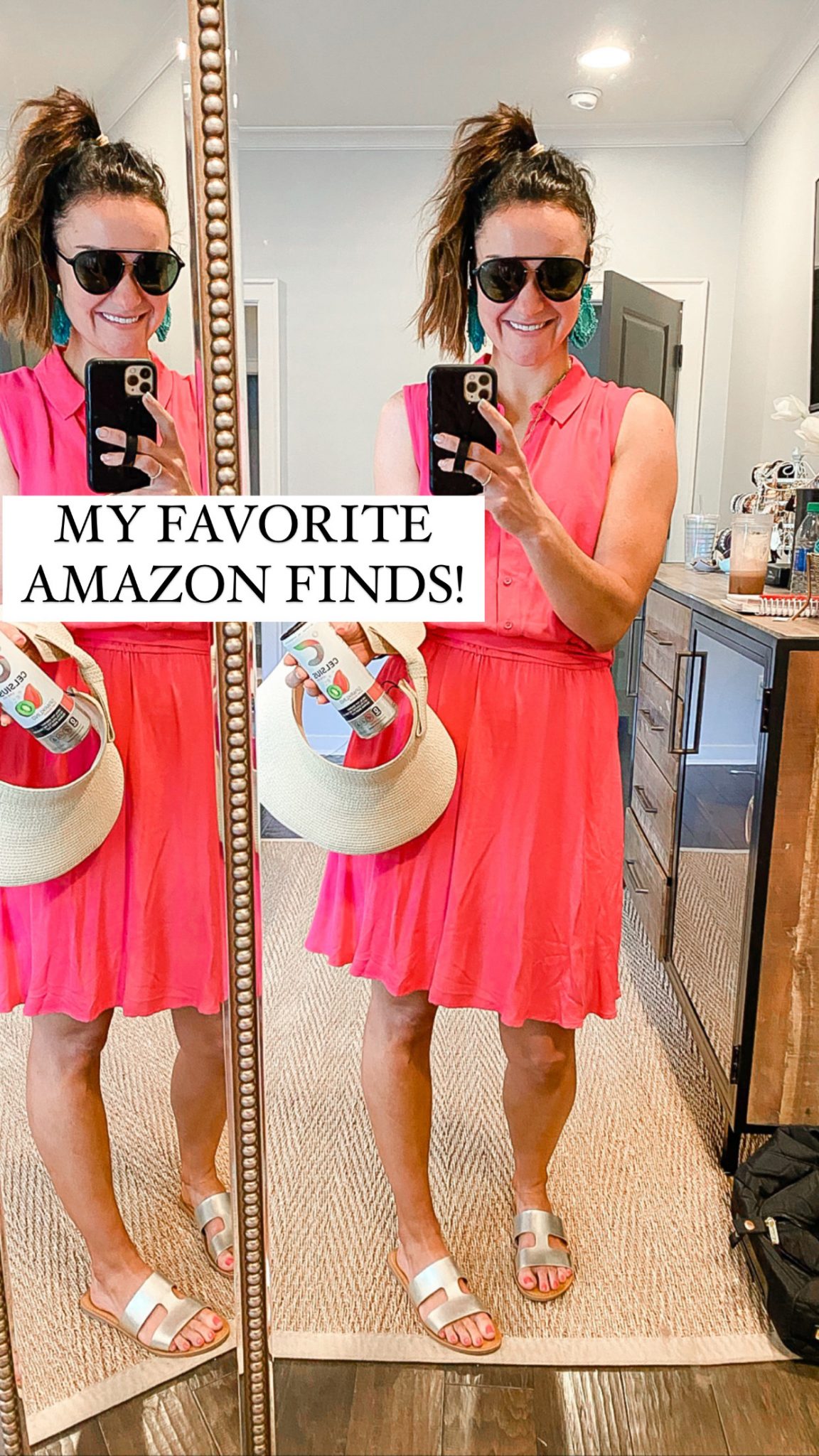 Click the image above to shop them all or check out the links below:
1. Hot Pink Sleeveless Button Front Dress – Is there a more perfect color for summer? I love this bright, hot pink! The dress fits true to size and I am wearing a size small. The buttons are functional so it's breast-feeding friendly.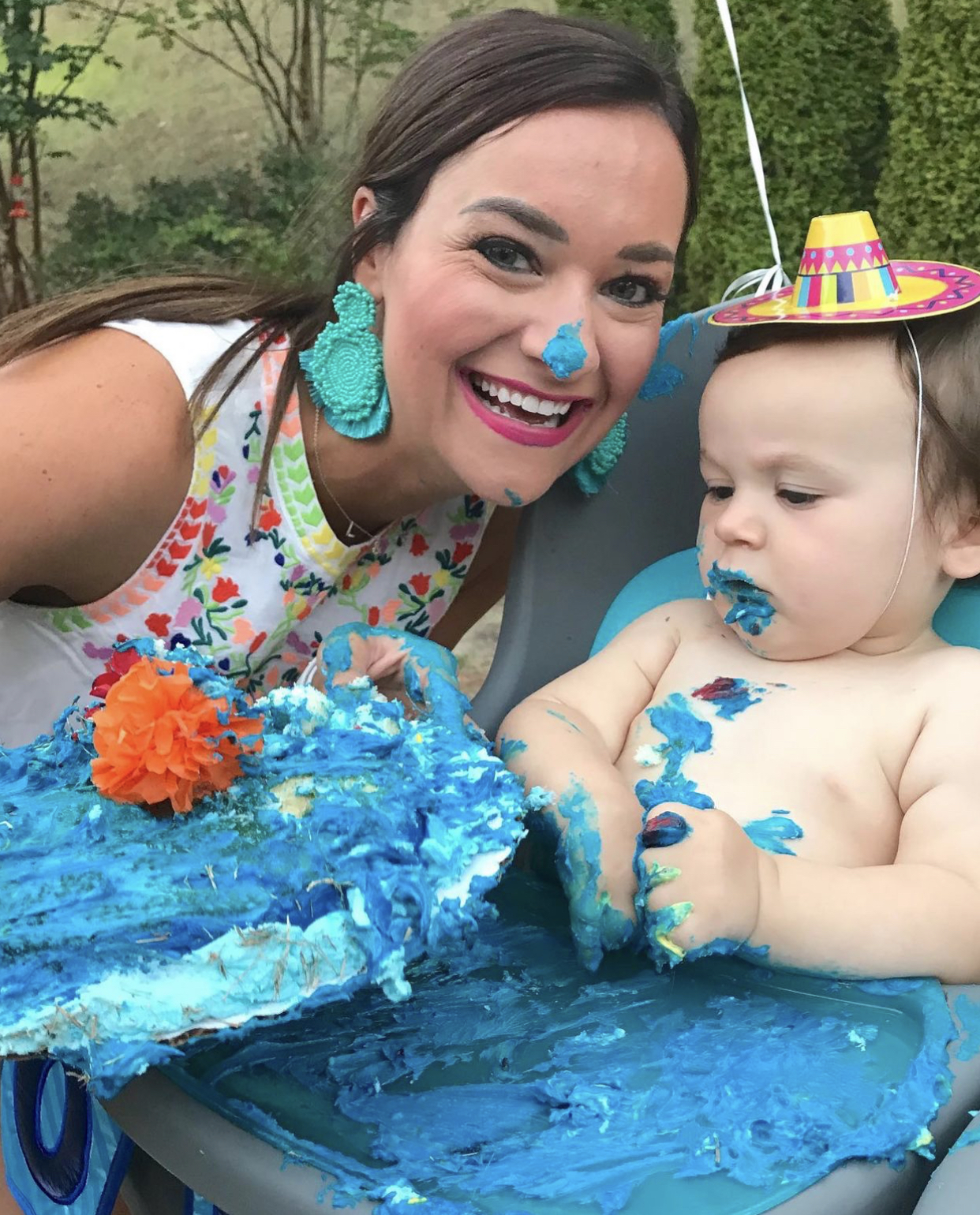 2. Turquoise Statement Fringe Earrings – These earrings have been a favorite of mine for a couple years! I love the fringe and the pop of color! They come in several colors!
3. Sunglasses – I just ordered these sunglasses a few weeks ago and I've been wearing them on repeat ever since! I love them because they are the aviator look without that annoying, uncomfortable nose piece!
4. Gold Sandals – These gold H band sandals have also been on repeat for me these days! You can see all the ways I styled them HERE when we were at the beach in 30A.
5. Roll Up Sun Hat – If you plan to be at the pool, at the beach, or just outside in the backyard a lot this summer, this hat is a MUST HAVE! It easily rolls up so it can fit in your purse! It has a pretty wide brim which makes it great for blocking your face, neck, chest, and the tops of your shoulders from getting sunburned!
6. Celsius Energy Drink – I don't know about you but I think kids have more energy in the summer, ha! To keep me energized so I can keep up with Leyton and Finn, I always have Celsius on hand! They have so many great flavors that I'm not sure I could name a favorite. I drink them before my workouts as a pre-workout or in the afternoon when I am hitting my midday slump.
7. Gimme Hair Bands – The Gimme hair bands are great to have on hand this summer. I love them because they don't pull my hair out or leave a crease!
A Few More Fashion & Everyday Favorites…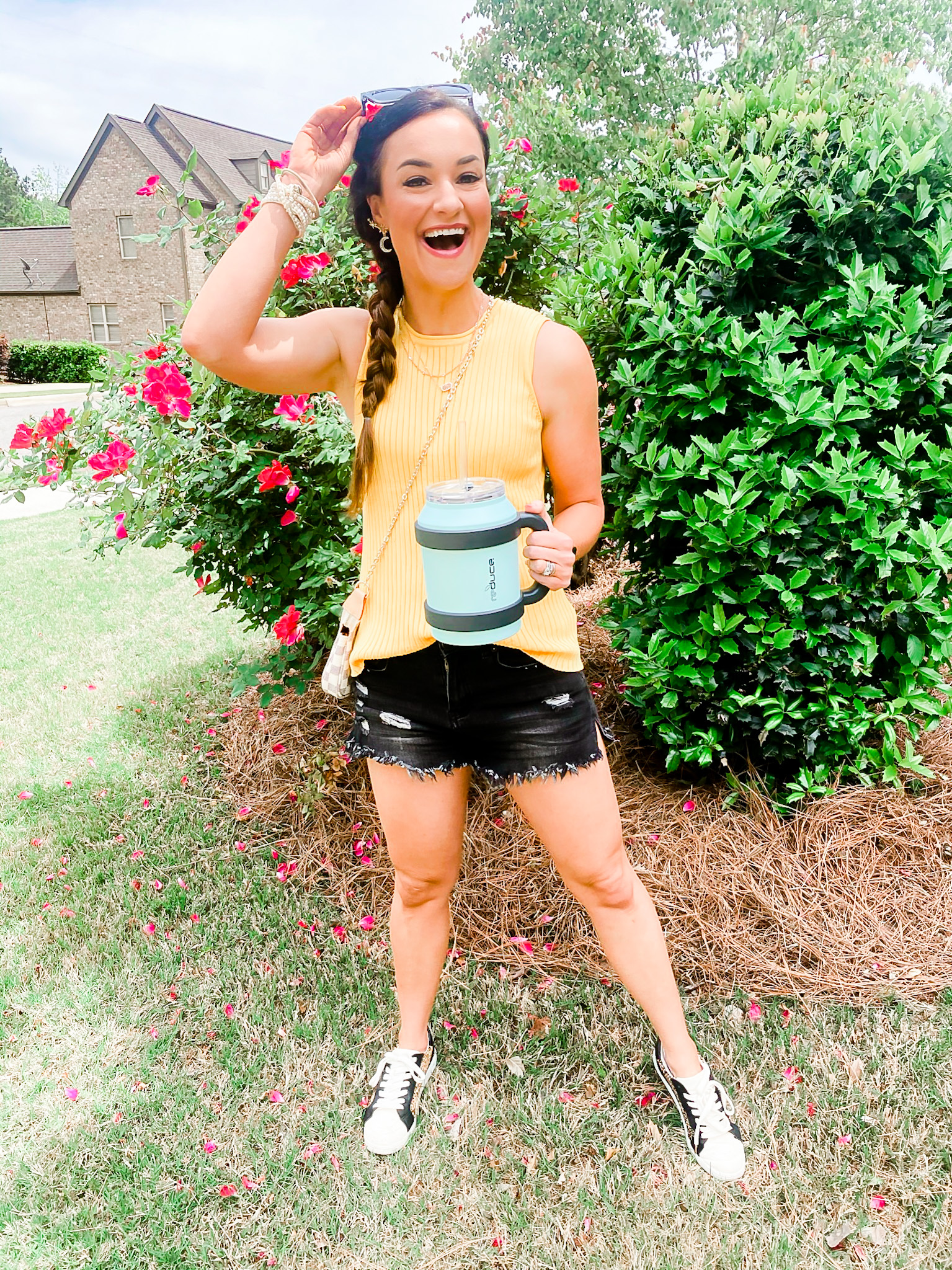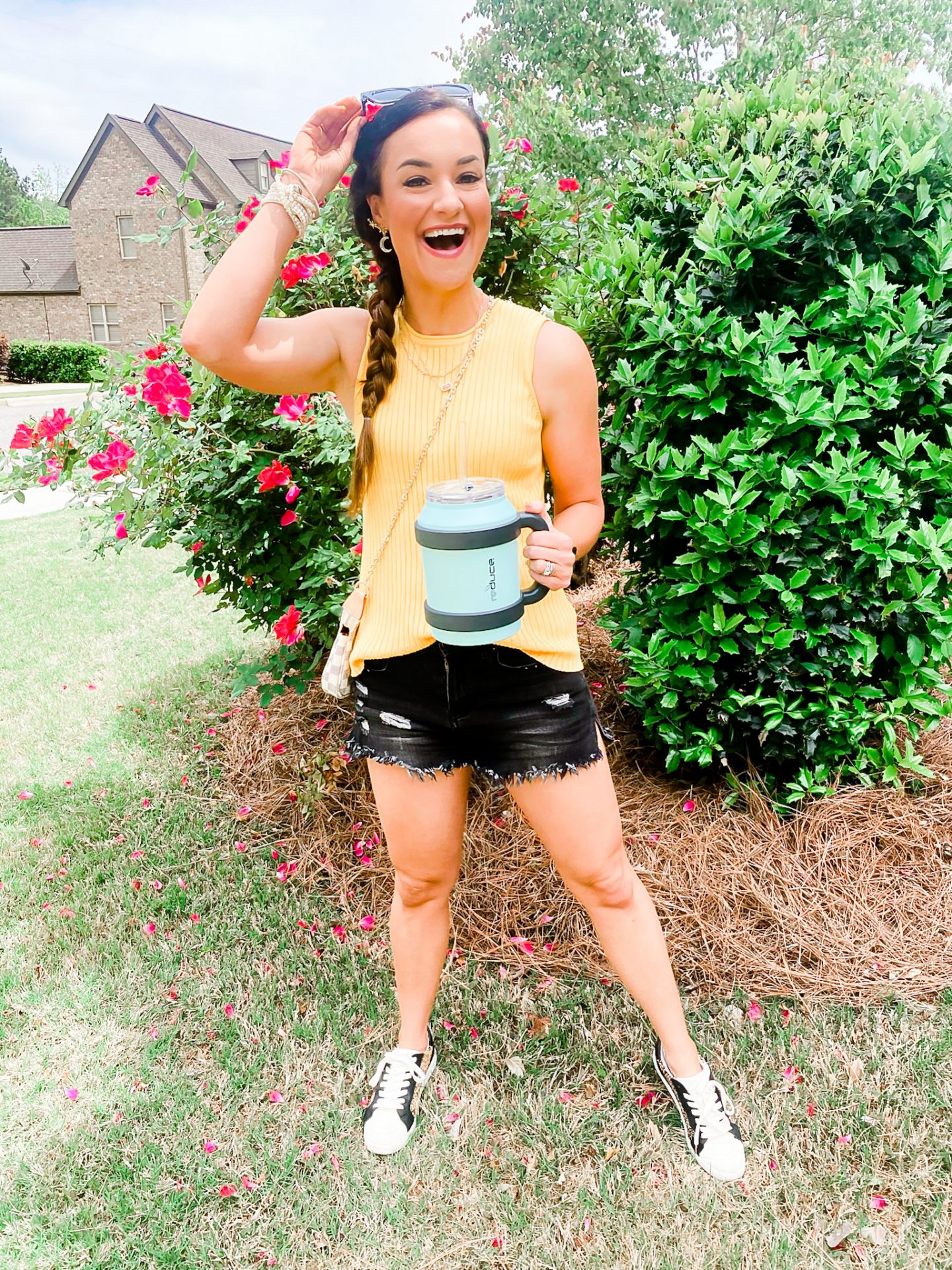 Click HERE or the image above to shop!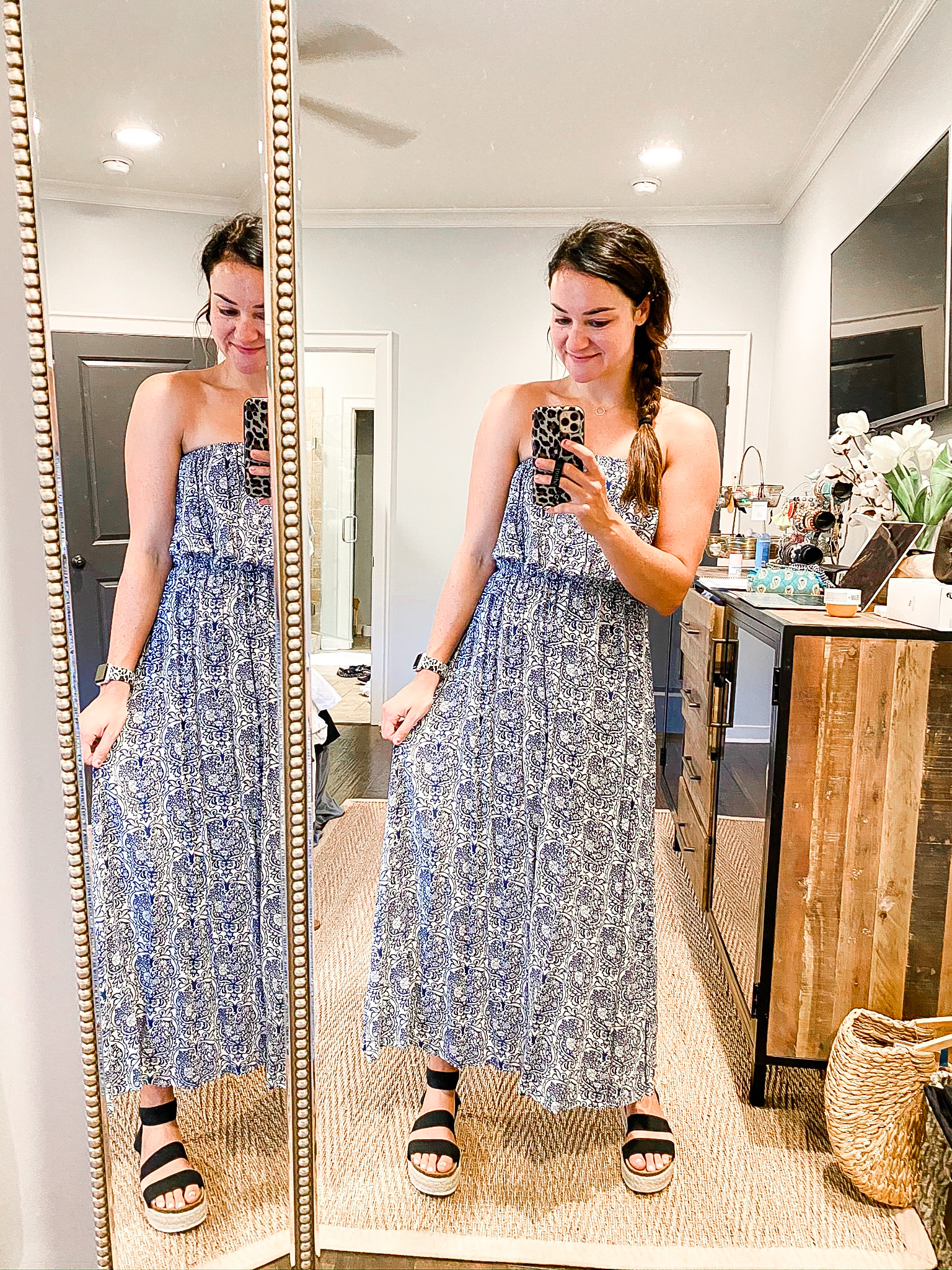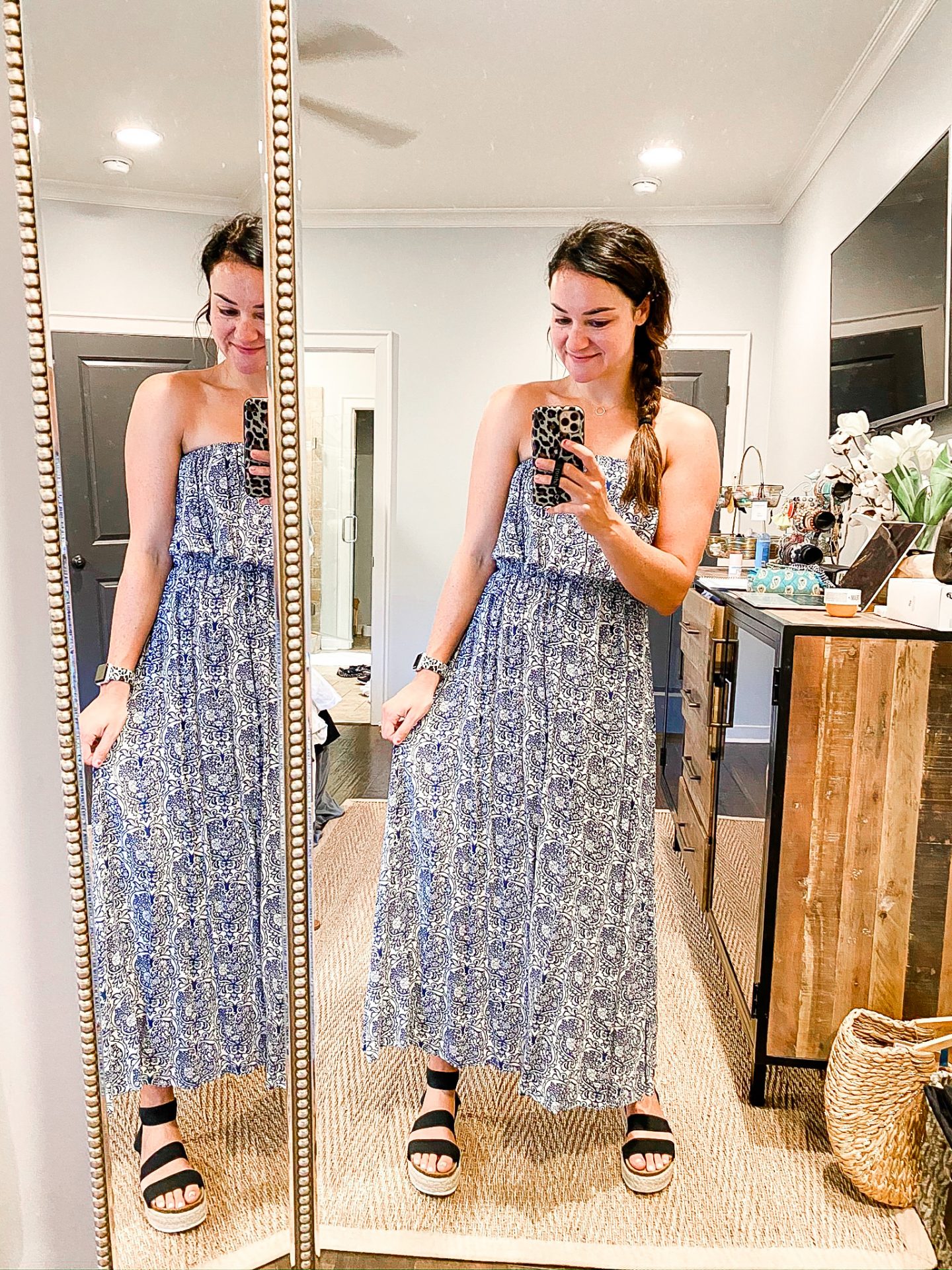 Click HERE or the image above to shop!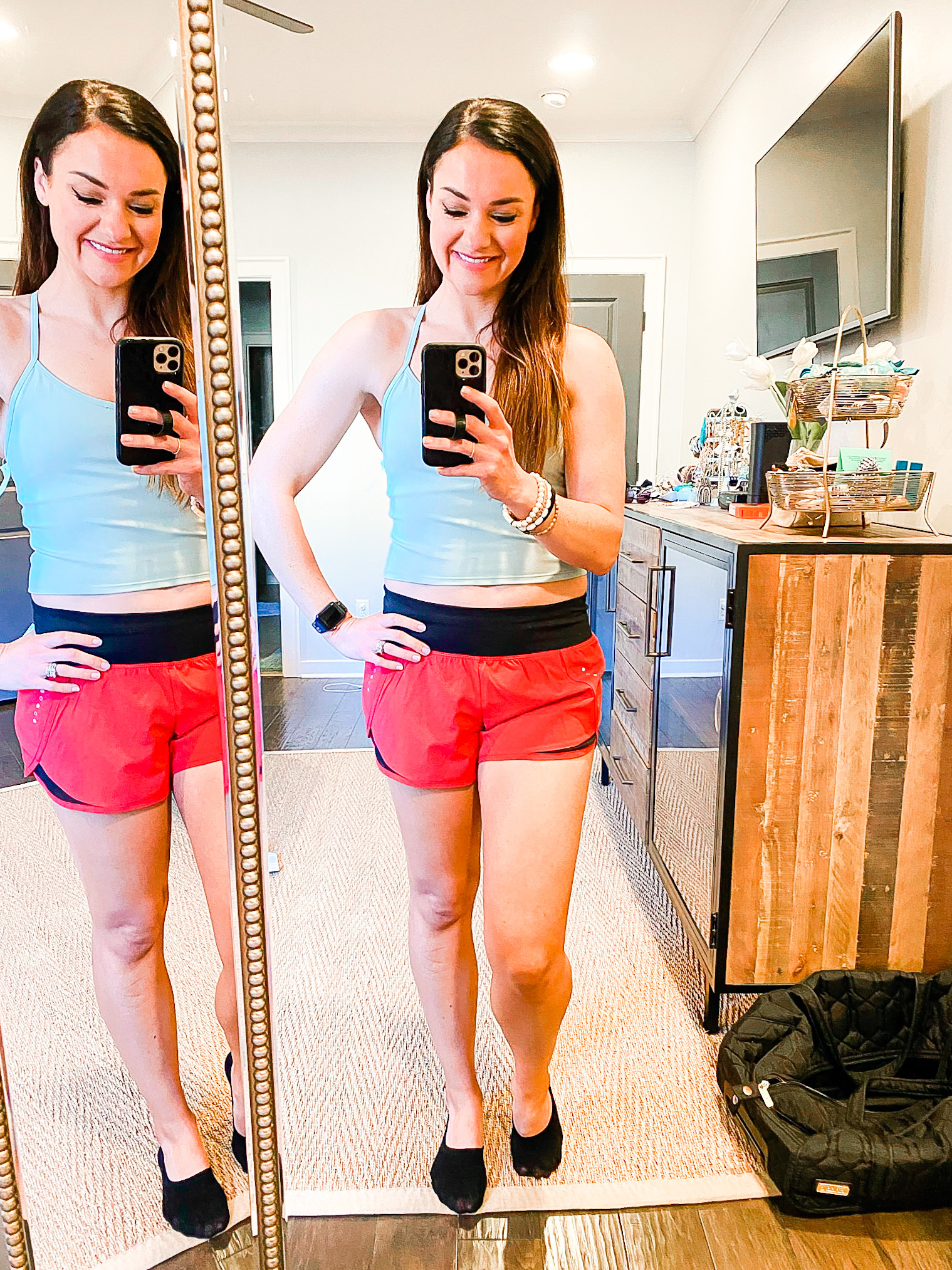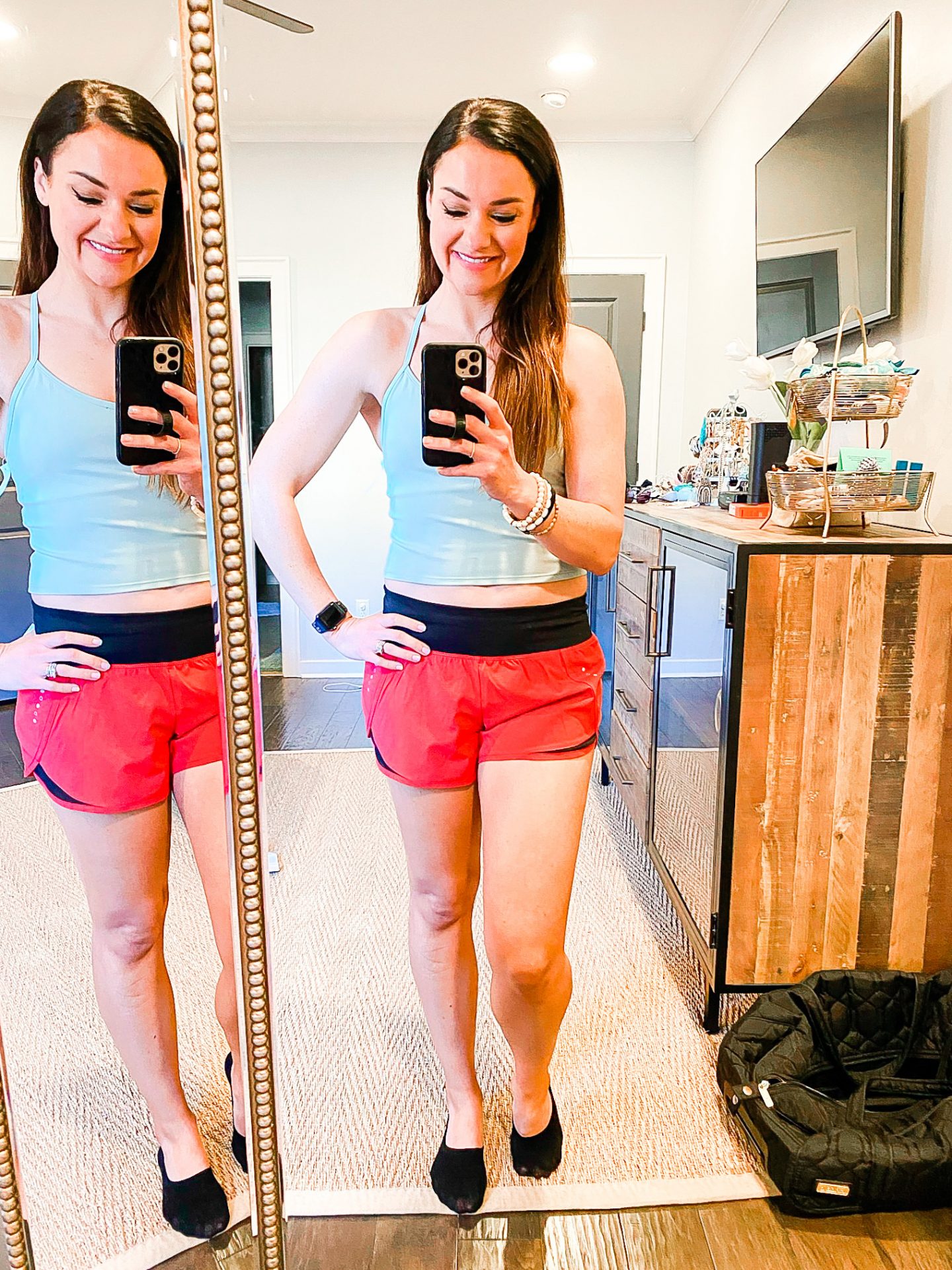 Click HERE or the image above to shop!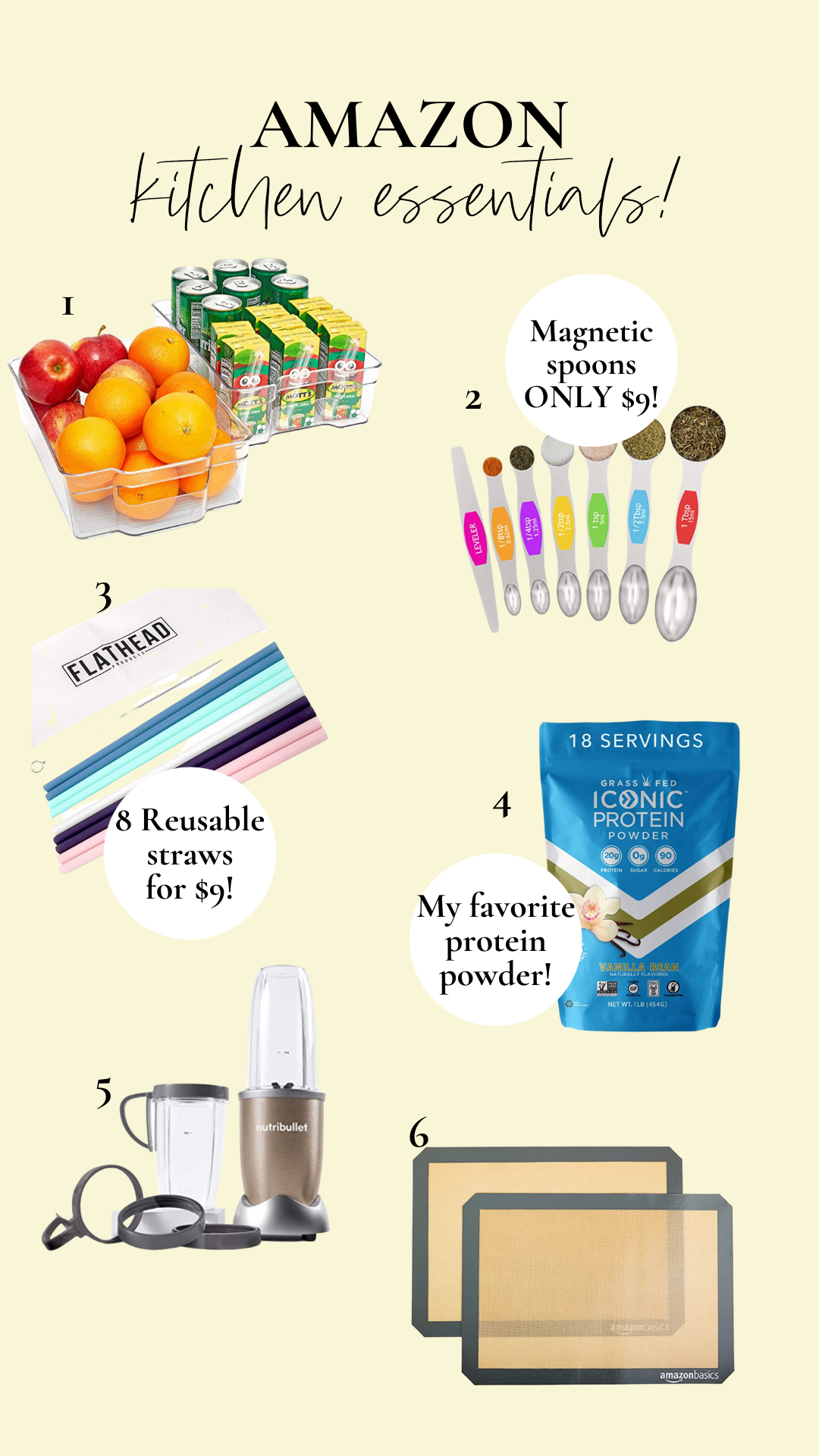 1. Bins // 2. Magnetic Spoons // 3. Reusable Straws // 4. Iconic Protein Powder // 5. Nutribullet // 6. Baking Mats
The Infamous Amazon Bed Sheets – Alright, I feel like I'm preaching to the choir here because SO many of y'all love these too! These Amazon sheets are the only sheets Eric will sleep on, ha! We have fallen in love with them so now I share them every time they are in stock because they sell out so quickly!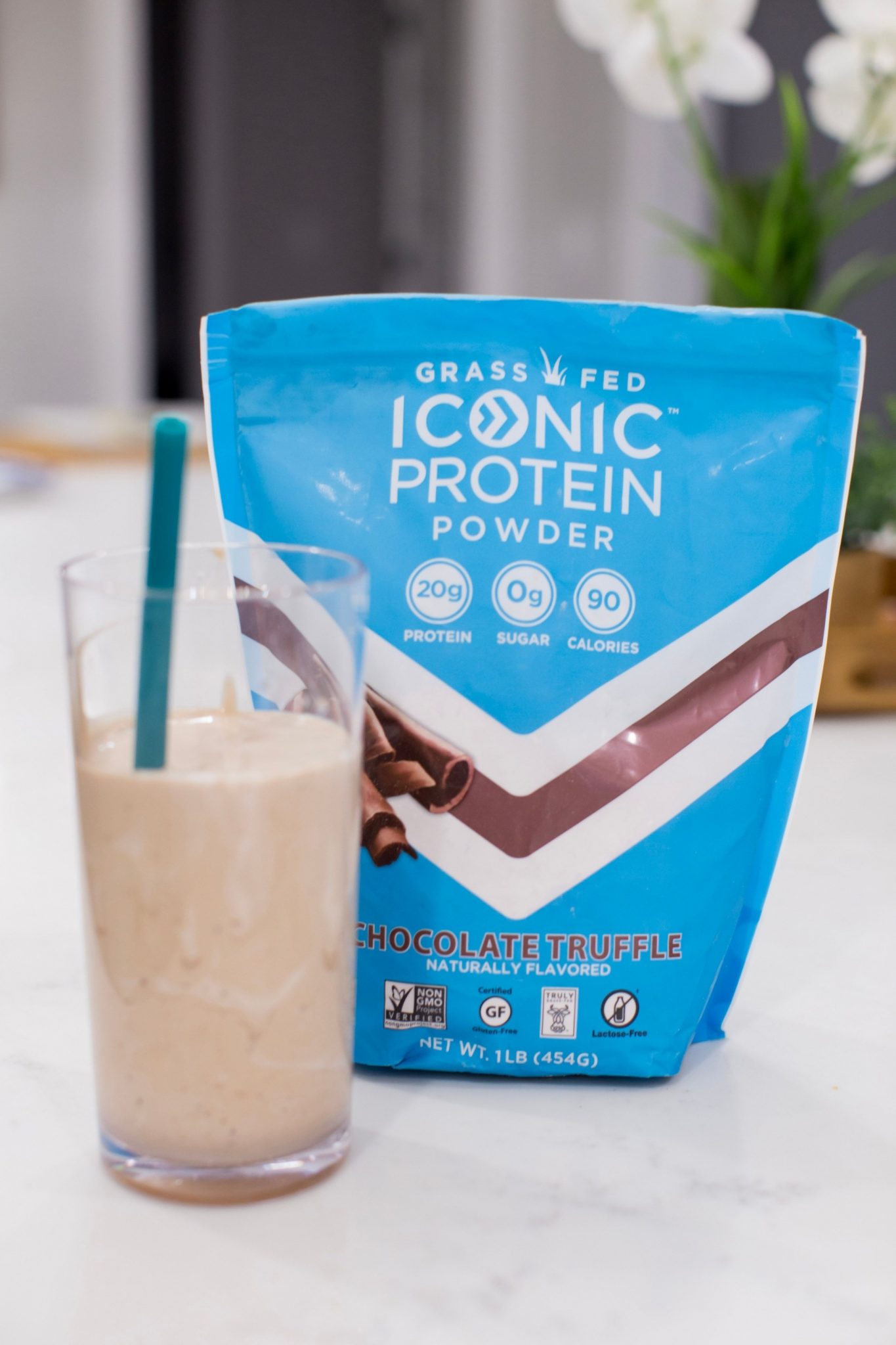 Iconic Protein Powder – My favorite low carb protein powder is a summer staple to help me fit my protein in on busy pool days or while traveling.
5 Pack No Show Thongs – These no-show thongs are great for pairing under your workout leggings! They are lightweight and breathable which is also perfect for spring and summertime.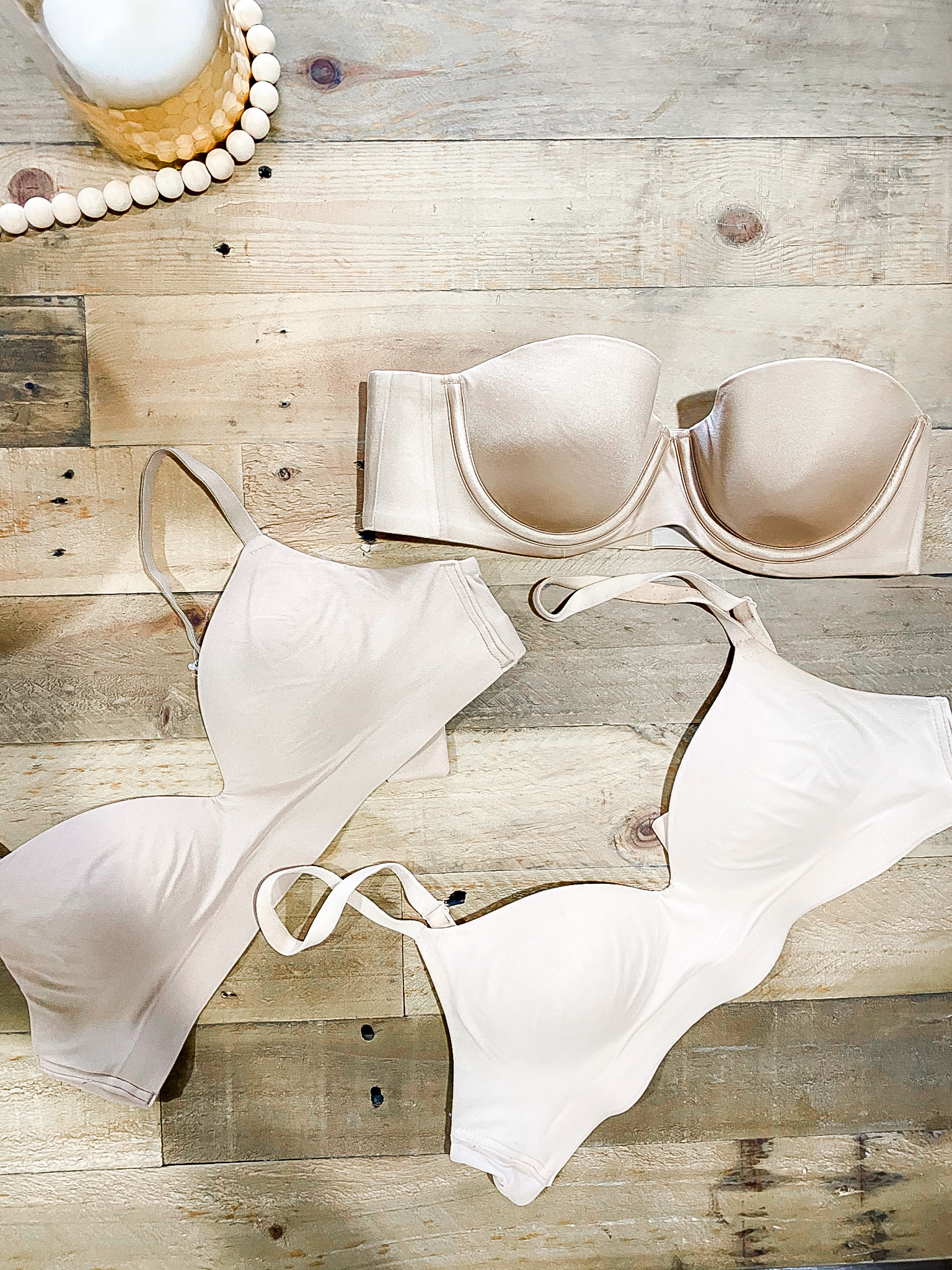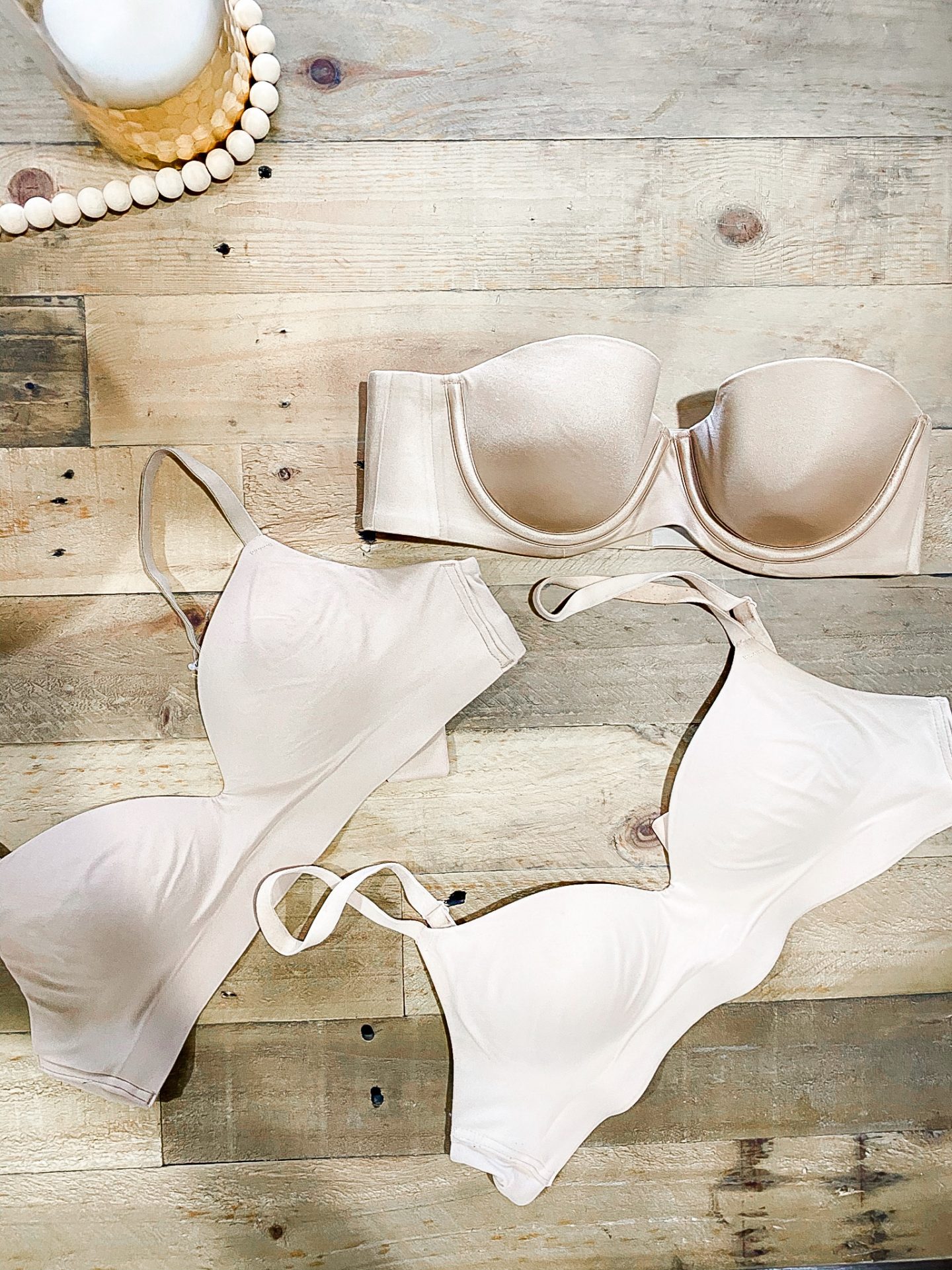 Soma Enbliss Bra – This is one of my favorite everyday bras to wear! I am actually wearing it under the pink dress in the image above.
Apple Watch Band – I love my leopard Apple Watch band to add a little spice to my outfit! It is super affordable and make a great gift too.
Initial Necklace – You can use the coupon code HEATHER20 for 20% off when purchasing this necklace! It is one of my favorite necklaces to wear as it goes with almost everything!
SHOP All My Amazon Summer Favorites HERE:

PIN The Post For Later!