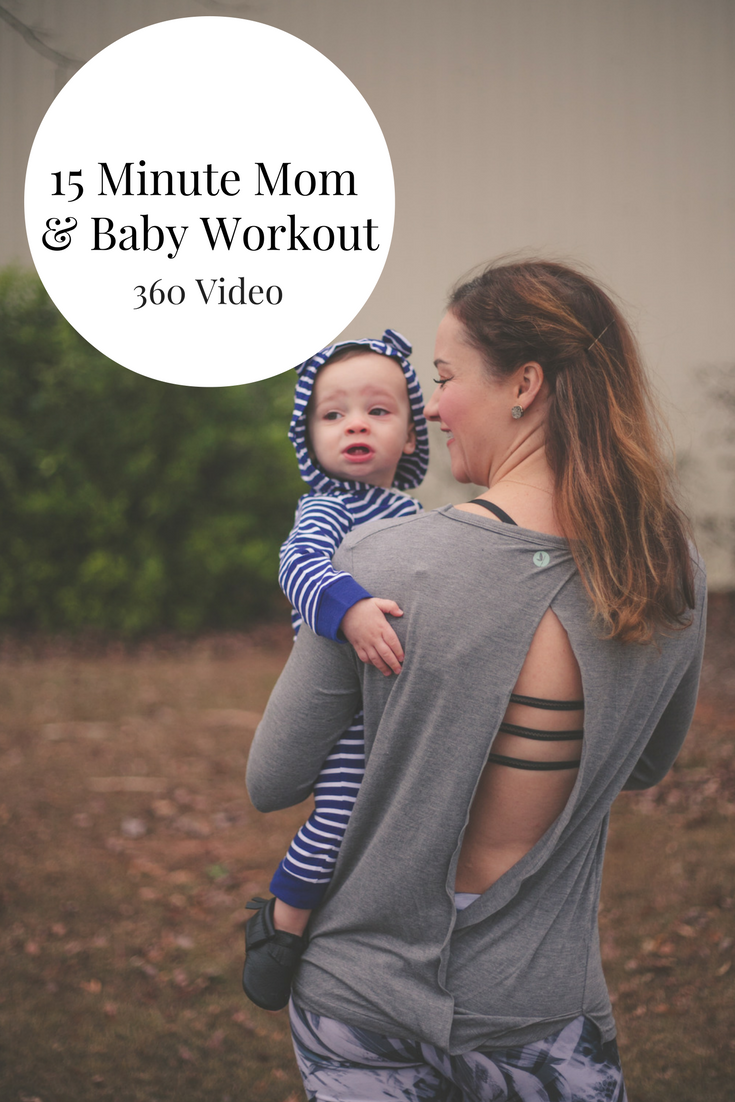 Woah! This is a big day on MyLifeWellLoved.com! Today is the first day I'm launching a video on the blog to help you work out. I always share with you guys about my workouts on Instagram stories and Snapchat (@mylifewellloved) and frequently get questions about Pure Barre or working out with baby and Homefit. So, today I'm sharing a 15-minute mom and baby workout video to help you exercise in your own home even if you are a busy mom.
This 15 minute mom and baby workout video features gentle exercises you can safely do with your baby and works the whole body. Homefit provides options for all fitness levels. Take your time and if something doesn't feel right for you, take a break, or put your baby in a safe place and continue the workout on your own. The most important thing for you to remember is that you CAN do this! As a newer mom, working out or doing anything for yourself can seem daunting, but you have got this momma.
It's so important to show your body and mind some love and get those endorphins going. Leyton and I have found working out together to be something fun and unique to enhance our bond. I love that he can grow up watching Eric and I set a healthy lifestyle for him. We use the baby in some of these moves and don't in other moves but if you want to get inventive or your baby doesn't want to be held, you can work without them as well.
Remember, a workout with a a baby may not go as planned and in fact rarely does. So, be patient and give yourself and your little one some grace. The point of this workout is to show you that you can workout even with a small amount of time and you can even get your kids involved.
I have worked out with Homefit since Leyton was about 2 months old. Usually during those first workouts, he would be napping while I exercised, but as he's gotten older he's become more and more involved. Leyton loves to crawl at my feet, chase the exercise ball around, do "milk cup slams" while I do ball slams OR if he's having a bad day…cry off and on throughout the workout because he's being needy or teething. We are flexible and make it work for us based on that day.
When I started with HomeFit, I had to start back really slowly due to some birthing complications and I was so grateful that HomeFit brought the knowledge to help me modify as needed for injuries or things my body wasn't capable of since having Leyton. I didn't have a ton of weight to lose after baby, and I've always been active…in fact, I took Pure Barre the day that I checked into the hospital to give birth. I thought that working out with a personal trainer would be intimidating and/or overwhelming at first, but Cody helped me ease in as I was able to and slowly helped build my body back to it's full range of strength from before.
I was shocked to learn that I have lost 5% of my body fat since working out with HomeFit! I love how they intelligently design workouts based around your personal needs and modifications are created as needed. As I've gotten stronger and now feel back to full strength, we are intelligently working to help "spot treat" certain areas and I'm ecstatic to have this outlet to keep me accountable on the days that I'm working from home with baby. I no longer have the excuse that I don't want to go to the gym or don't have equipment. HomeFit shows up at my door twice a week with all the equipment I need and I always feel so accomplished afterwards.
This video was created by MINK VR which uses 360 degree technology! So you can do this workout as normal by watching on your regular electronics, or you can put on a pair of VR goggles and watch this video if you want to step into my living room with me.
As always, please make sure you have been cleared by your doctor for exercise before you begin this or any other workout. If you feel strong and want to do this round 2-3 times, feel free!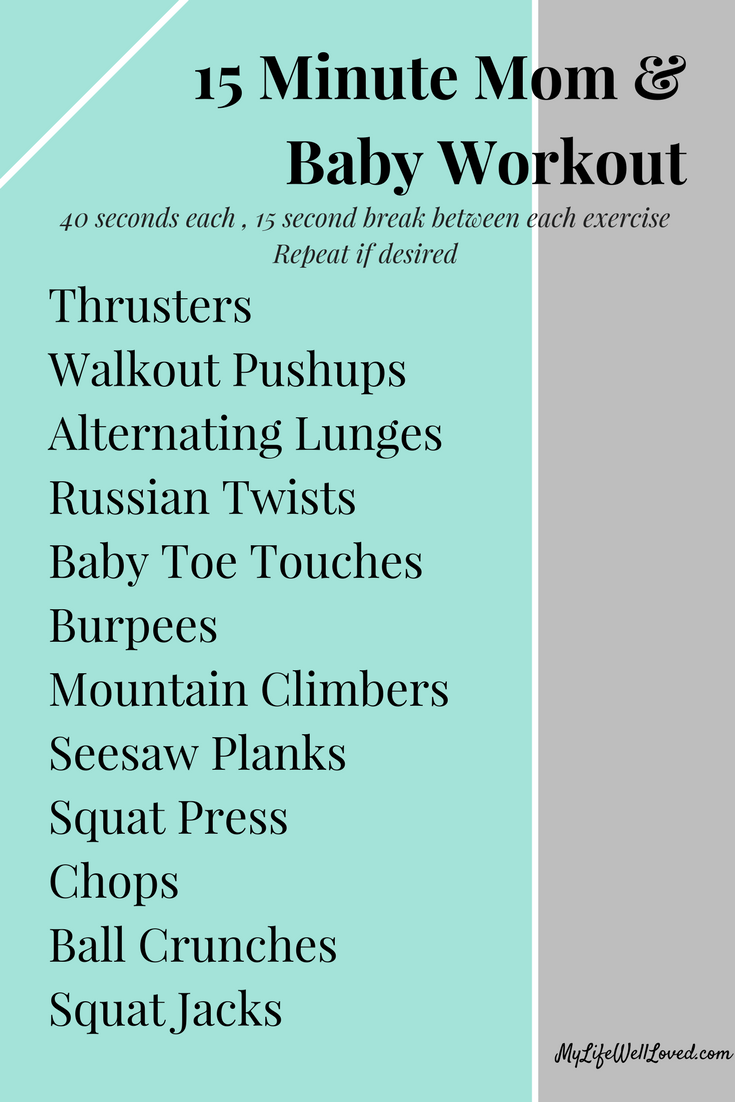 So, with all that said, are you ready to workout with me?! Let's do this!
15 Minute Mom and Baby Workout Video:
Let me know what you thought about this workout! What do you want to see next? A longer workout with baby? A workout without baby? Yoga? Can't wait to hear what y'all think! Please let me know in the comments below how you liked the workout.
Heather Brown helps busy mamas of young littles who are caught in the hustle to find encouragement in their journey to true health, from the inside out, starting with the heart. Read her journey of learning to live a life well-loved
HERE!