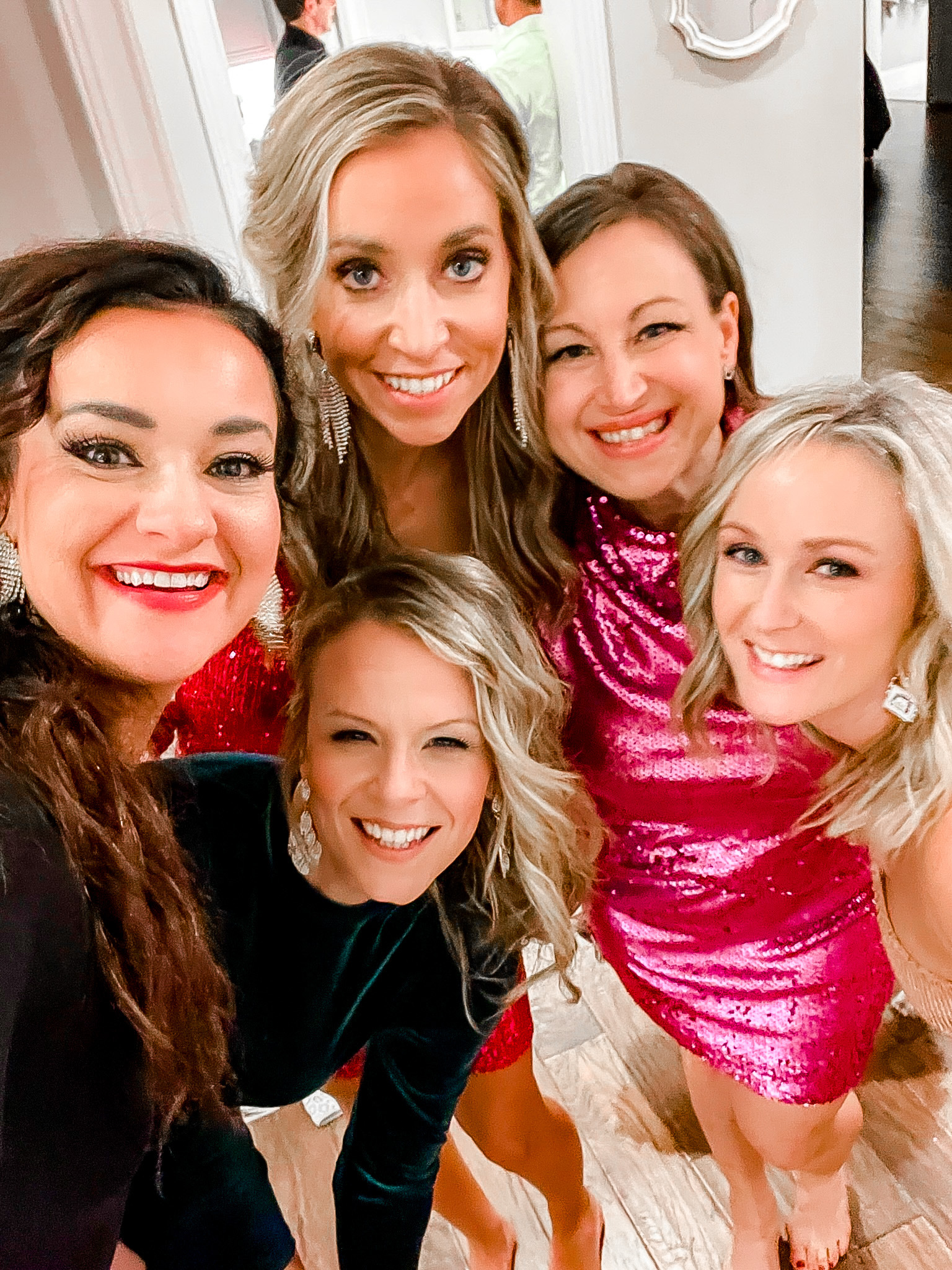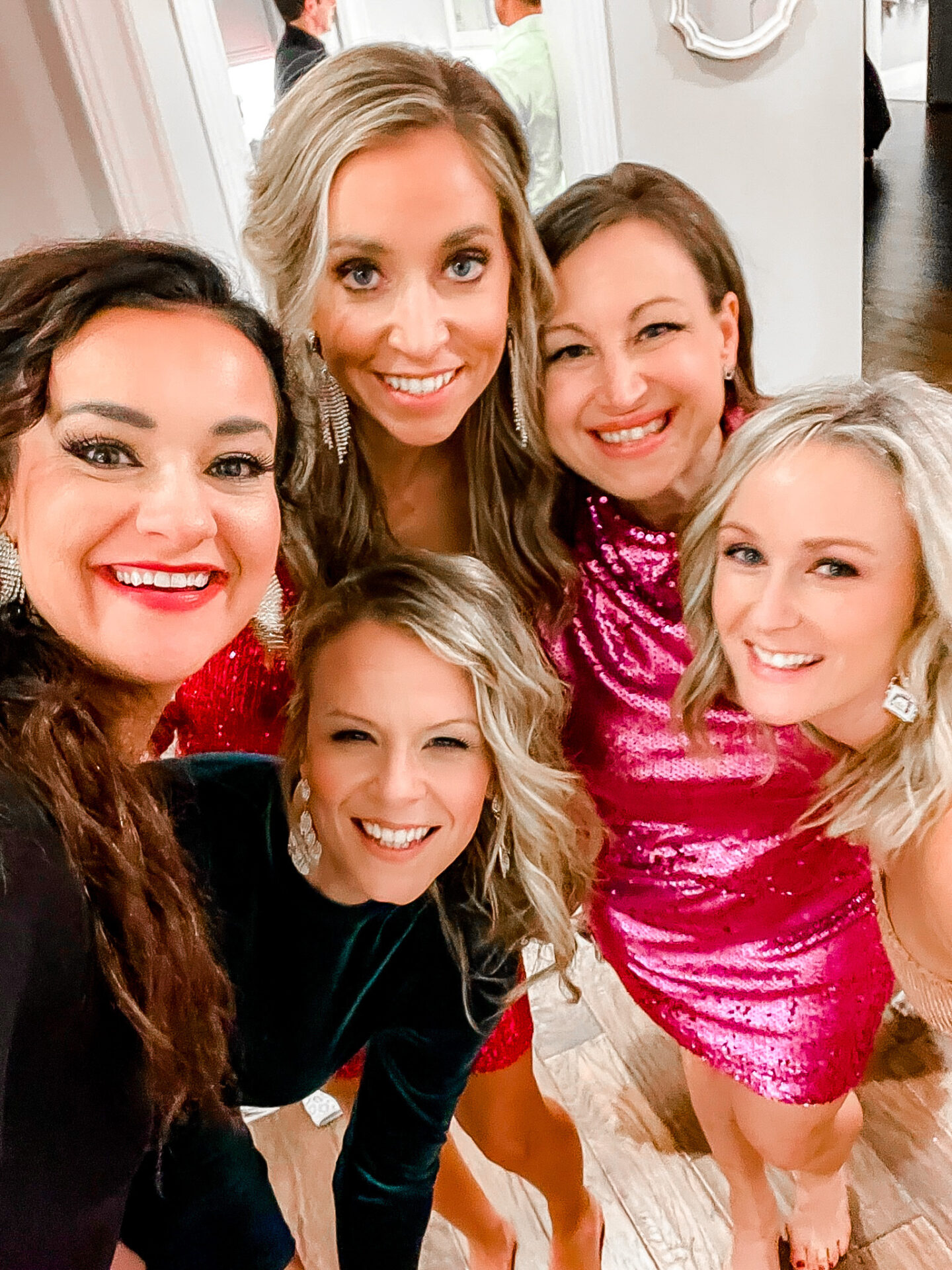 Don't miss my 2 essential tips for mental health in motherhood below!
I recently chatted with several of my very best friends, who are all moms in different seasons of motherhood. We talked about mental health and what it looks like to each of us and our own personal motherhood journeys. Even though we are all mothers, all of our stories are different! The running undercurrent of the conversation was the importance of having a support system, and if you find yourself feeling depressed, don't hide it! Talk with one of your besties and share how you feel so they can help lift you back up and pray for you.
I'm so lucky to have Kati Maddox, Lindsay Nieves, and Elise Hyer in my life. Below is a little introduction to each of them and a quick dive into motherhood and mental health.
Meet My Gal Pals!
Kati Maddox is a part-time recruiter and full-time mom to two young boys, one of which has cerebral palsy, but he's a firecracker who loves to run and play with all his friends!
Lindsay Nieves has two teens and is accepting your prayers! She is a stay-at-home mom who's never home. She actually works at the gym to motivate herself to work out and make mom friends.
Elise Hyer is a mom of a 16-year-old (more prayers!) and works full-time as the director of acquisitions at a large company in Birmingham, AL.
TIP 1: Identify Depression In Motherhood
You may know that I struggled with postpartum depression and so many women suffer in silence. Many of us believe that others don't want to help us, so we put on a happy face and hide our depression. Elise struggles with depression, and even though she's a close friend of Lindsay's, she put all of her energy into hiding it rather than talking. Now, Lindsay knows and will be say:
"Hey, I need you to tell me if you're not okay."
Our friends want to help, and it only causes them pain by not telling them.
Of course, talk with a therapist as well. Elise discussed how we sweep everything under the rug, but then it piles up, and one bad thing can send you on a spiral. When you have a therapist to help you work through things as they come up, nothing has time to build up, and you can stay on an even keel.
TIP 2: Build A Support System
Regardless, you need a support system because the devil will find his way in when you're alone, suffering in isolation. Find a group of friends that are respectful and available when you need them to be there for you. Make sure you're available to them as well and not just leaning on them! It's even better to have a friend group with varying perspectives so you can bounce ideas off each other and not get pigeonholed into one way of thinking. Remember that your friends want to support you just like how you want to support them!
I'll wrap this up with a quote from Elise:
"You're stronger than you think. But you don't have to find all the strength in yourself."
If you want to learn more about motherhood and mental health, visit https://www.mylifewellloved.com/hhb024!
PIN This Post On Mental Health In Motherhood For Later!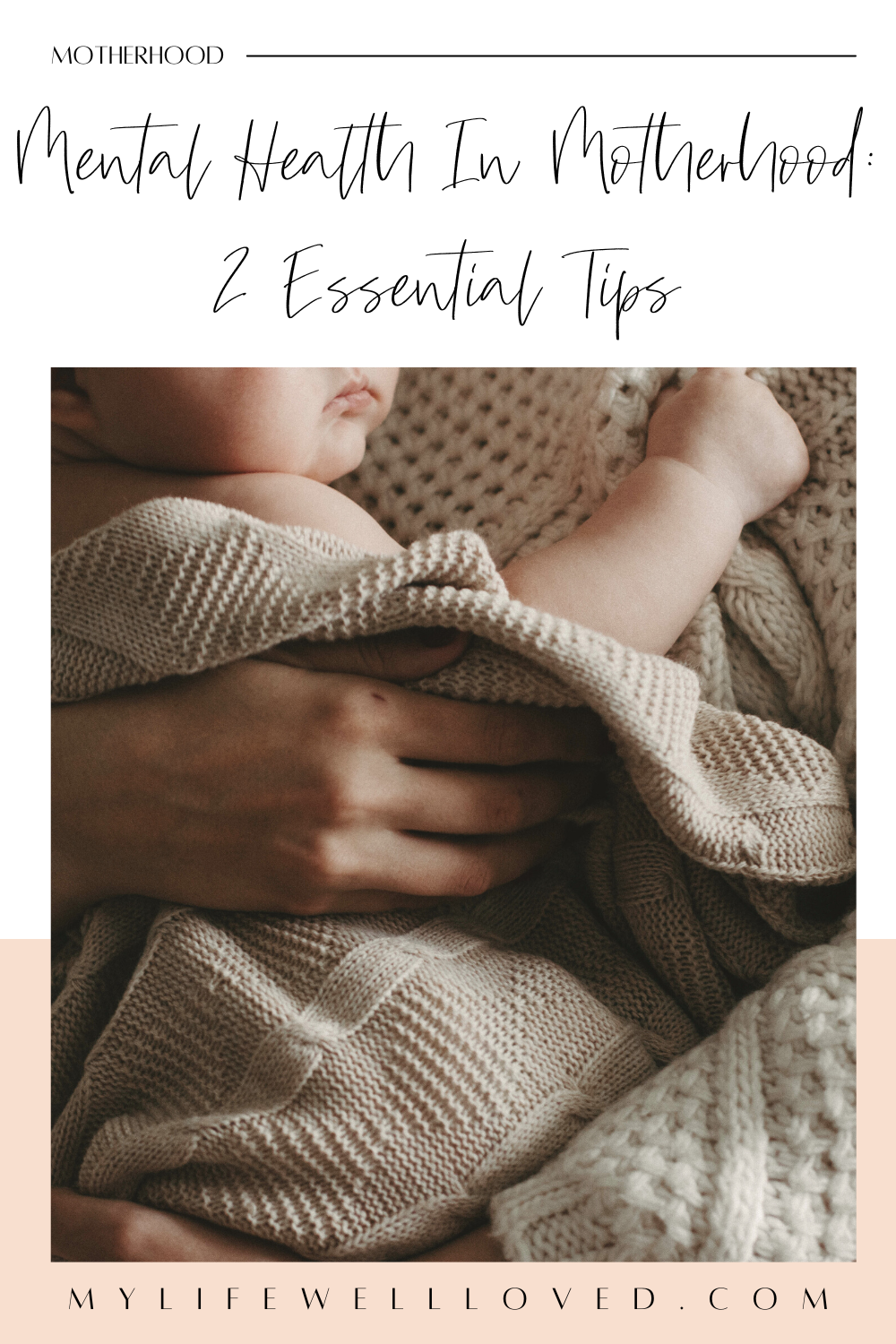 Heather Brown helps busy mamas of young littles who are caught in the hustle to find encouragement in their journey to true health, from the inside out, starting with the heart. Read her journey of learning to live a life well-loved
HERE!