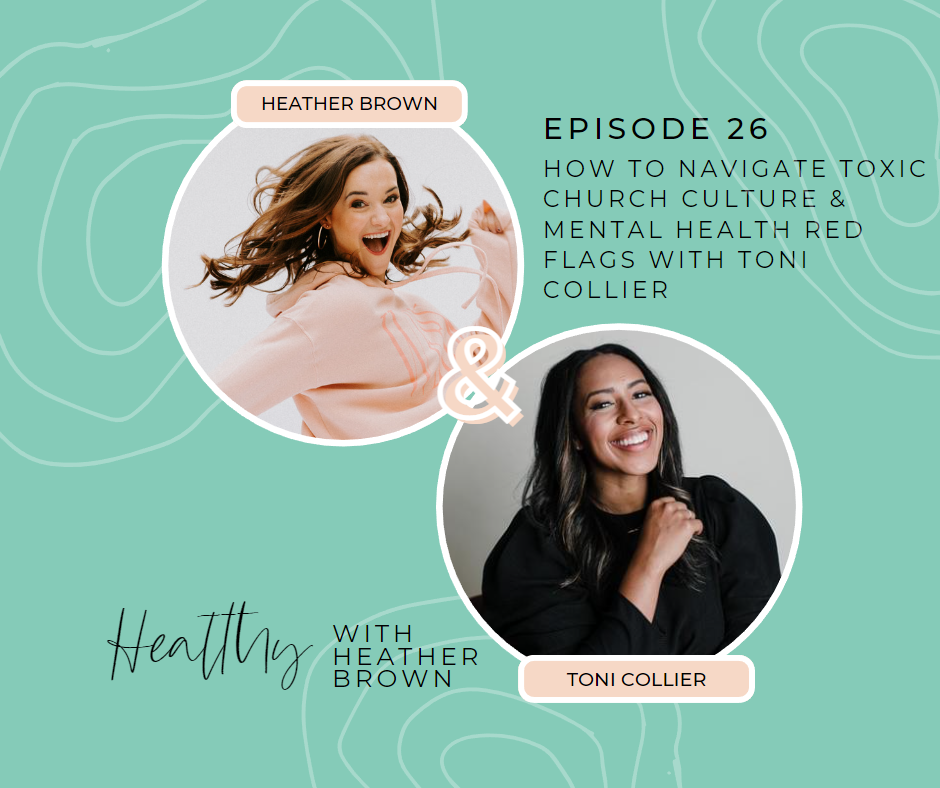 Keep scrolling to read the episode show notes from the How to Navigate Toxic Church Culture & Mental Health Red Flags with Toni Collier podcast episode!
This episode was fast-paced and on fire with information for women and moms on…
doing the things that really matter
finding your people
and watching for red flags in church and day-to-day life!
At the end of the day, we all just need people who will embrace our vulnerability and support us when we feel like we are about to lose our minds. No one is perfect, and life gets easier if you can share your imperfections with others.
Our guest was none other than mom, entrepreneur, hope coach, and traveling speaker Toni Collier. Toni is the owner of Broken Crayons, which focuses on taking people to a place where they can embrace their trauma and find hope and healing. Toni has experienced so much redemption, health, and counseling that she now lives her life helping others break through the trauma and the pain and find a restored life.
In this episode, Toni was full of inspiration for moms and women who are doing it all and provided tips for communication with those around so all your relationships can thrive!
Listen close and leave a comment on Instagram about ONE takeaway that really stuck with you. I know I have a few to share!
In this episode, we discuss:
Broken Crayons and the impact it has on women who are struggling with past traumas.
Setting boundaries with your spouse and kids – especially on the road!
How women can do the things that really matter.
Finding your people so you can be free to be broken rather than trying to be perfect.
Toni's opinion on recovering from being burned by the church or pastor.
Getting around people who know more than you.
Toni's words of wisdom for moms everywhere!
Resources from this episode:
Heather & Toni's must-have book series for new moms:
We'd appreciate you subscribing to this podcast and leaving an Apple Podcasts review. Reviews help others discover and learn what Healthy with Heather Brown is all about. It only takes a second and helps us out a lot! Don't forget to follow HWHB on Instagram for behind-the-scenes content!
You have a place here, mama friend! Be sure to take a screenshot of your podcast app on your phone, post it to your Instagram Stories and tag me @healthywithheatherbrown to let me know your favorite takeaway from this episode.
Would You Rather Listen On Youtube? Tune Into How to Navigate Toxic Church Culture & Mental Health Red Flags with Toni Collier Episode On Youtube:
SHOP My Favorite Podcast Equipment HERE:

Heather Brown helps busy mamas of young littles who are caught in the hustle to find encouragement in their journey to true health, from the inside out, starting with the heart. Read her journey of learning to live a life well-loved
HERE!