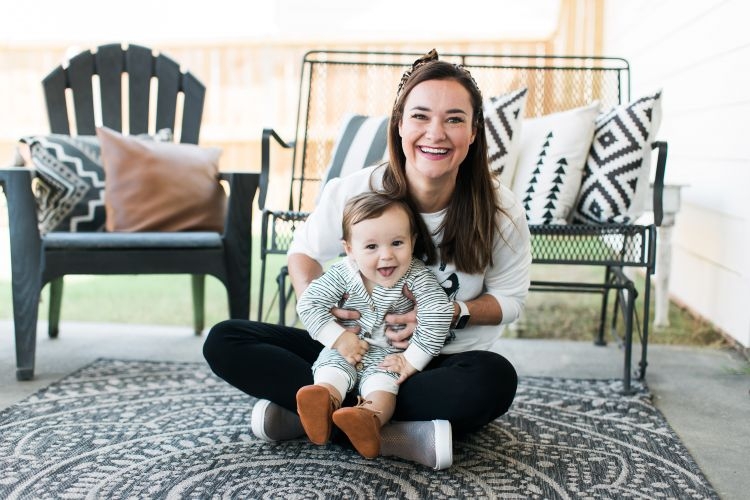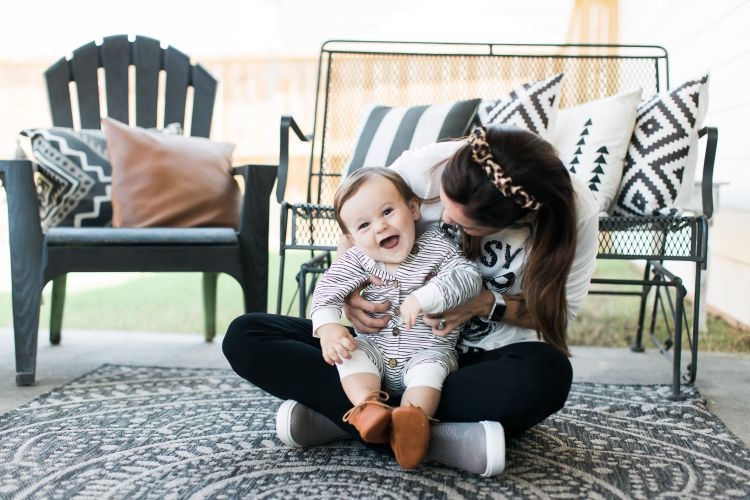 SHOP The How To Wean A 1 Year Old Baby From Breastfeeding Photos HERE: EASY TIGER AMAZON Sweatshirt – size up for more oversized fit, Top Seller // Leggings – Lululmeon Dupe // Sneakers // Leopard Hair Band // Apple Watch // Striped Onesie – Finn's Outfit similar on Amazon // Finn's Bear Shoes // Throw Pillows // Rug
Photos by Magen Davis Photography
Finn nursed for the last time the week after he turned one. Cue all the mama tears! Don't get me wrong, I knew it was coming. He'd already started "drive by" nursing and being "too busy" to be bothered to stop and eat, and we even dropped down to first thing in the AM feeds and bedtime feeds.
I knew our time was dwindling when even in those slower times of day, he became reluctant to eat or seemed uninterested. In my head, I think I had hoped we would go a little longer than 12 months because he is most likely my last baby.
That feels so strange to type…and maybe he won't be if God has other plans but it's just weird…to finish up this baby phase of life with him, especially right around his birthday.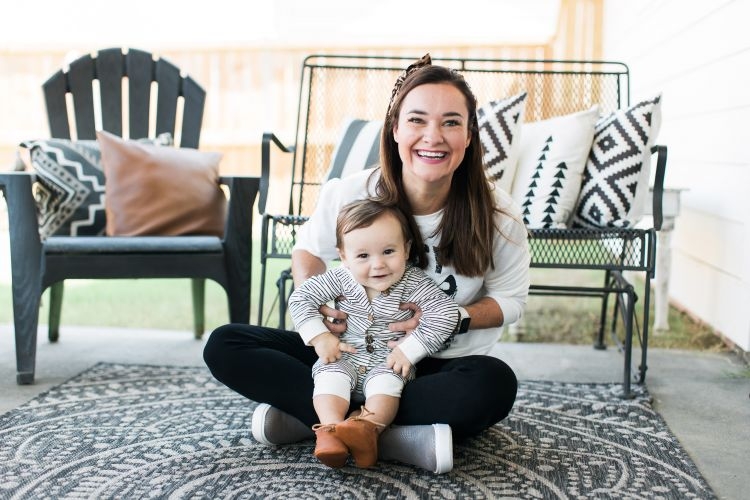 Nursing is demanding, draining, time-consuming and just a plain wild ride…but man, oh man, is it a precious gift! My Finny Ninnster didn't seem to want to nurse at all when I got back from my San Destin trip to which I thought, "OH MY GOSH! Did we really have our last time without me even knowing it? I didn't get to cherish it? Or have that final moment or just savor that special inexplicable bond one more time…"
For some reason the week after Finn's birthday, and when I got back from my trip, we ended up being at home alone together. He seemed fussy and I thought, "I bet I have just a little bit of milk left, I wonder if he'd nurse?" As odd as it may seem to some, I was so relieved that yes, indeed he did want to nurse one more time. He gave me that closure that I knew my mama heart wanted.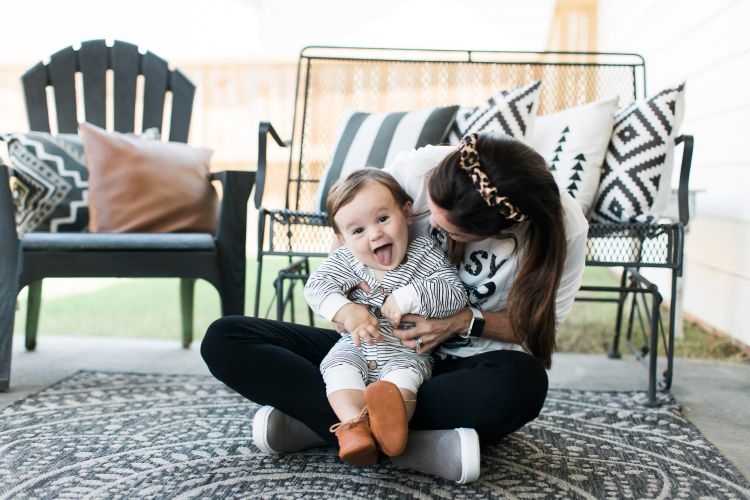 I didn't expect to want that. I didn't think I'd be the girl with conflicting emotions about being finished breastfeeding but yet, here we are. Motherhood is strange and wonderful and a true gift BUT the hormones and how they affect you are wild!
After I finished breastfeeding Leyton I almost felt like there was a fog, that I didn't even know was there, lifted off of me. This time I haven't felt that way but I wonder if I will in the coming weeks as the last of the breastfeeding hormones get ushered out of my body.
The thought of starting to wean from breastfeeding can bring on so many emotions for a mama. It can feel overwhelming and you may not know where to begin, or what to do first.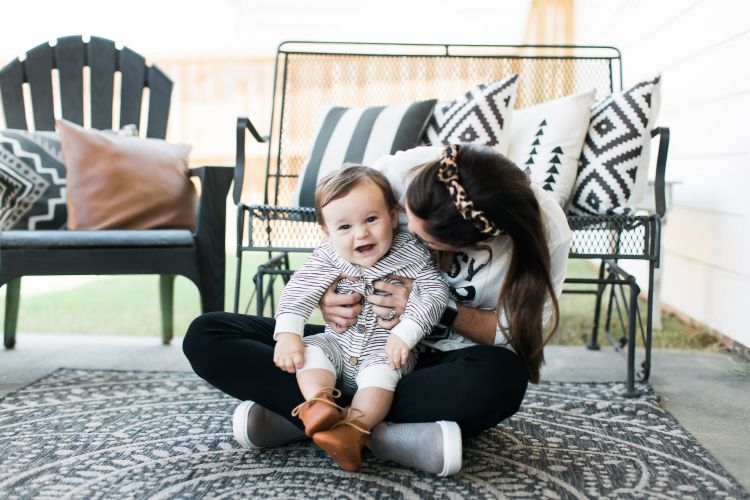 You may be worrying about whether your connection to your baby will change, or if you will miss that quality time with each other. These are all questions that came to my mind for me when I was weaning Leyton. I still had some of these same questions when thinking about weaning Finn because every baby and experience is different!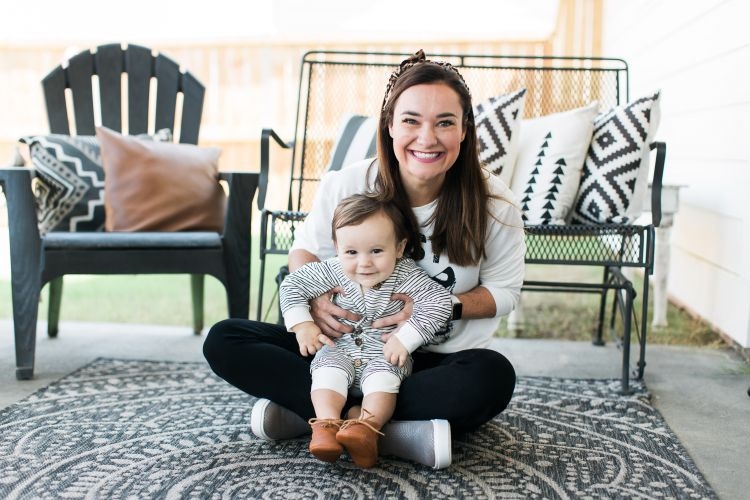 All of these emotions you're feeling are normal, and there are lots of answers and tips in this post to help you along the way. Don't worry mama friend, you got this! And your love and connection with your child will only continue to grow just as they do!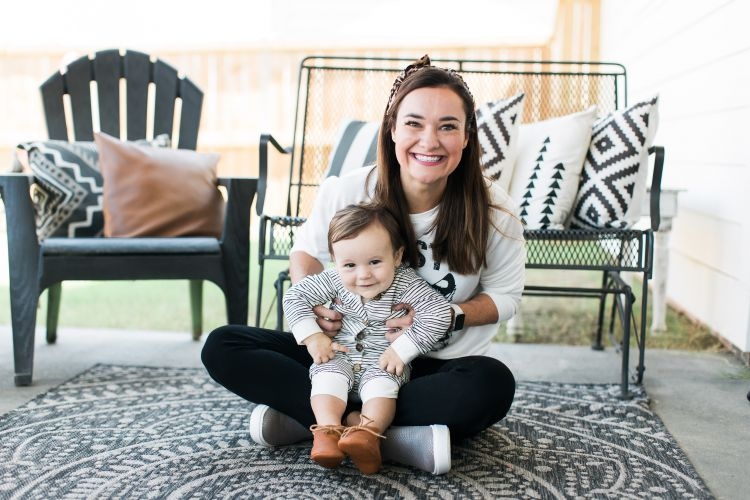 My Top 4 Weaning Tips: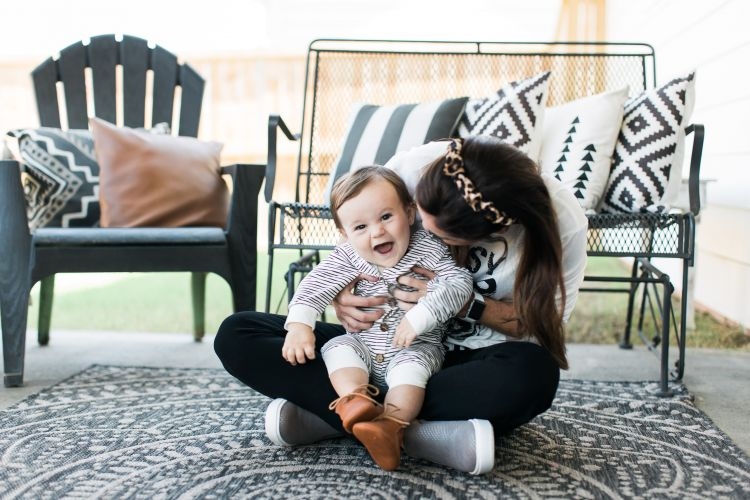 If you are a mama who is starting the weaning process, like I just did, here are my top tips:
1. Cabbage leaves – I accidentally found out these dry you up with Leyton…bad news bears! But when you ARE trying to wean, these are great to stick in your bra. Change out the torn leaves several times per day.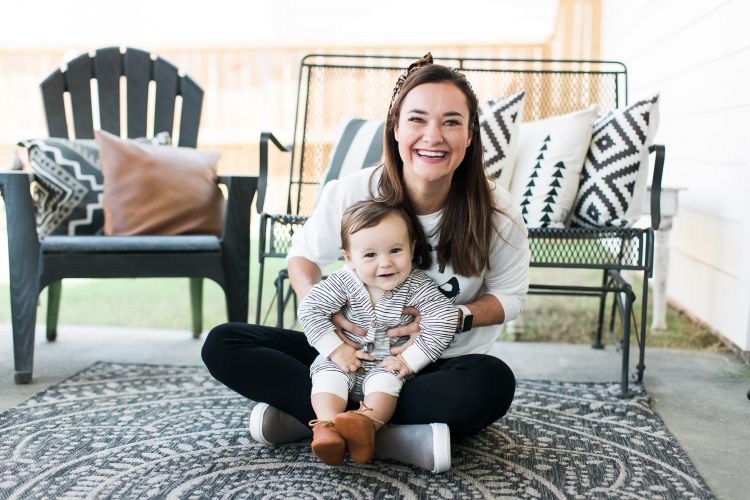 2. Sudafed – Ask your doctor first, but one of my friends recommended this to me and it DEFINITELY helped me! When I went on my trip to San Destin I accidentally forgot my pump. I had planned to pump 1-2 x/day in case Finn still wanted to nurse when I got home at bedtime but then realized I had missed some major parts in packing. #mombrain I rushed out and got a Lansinoh manual pump at Walgreens and was able to get a few ounces each day. Since it was such a struggle to get those few ounces I thought I must be drying up. However, much to my chagrin when I got home and tried to stop all pumpings and feedings I got very uncomfortable. I even had to pump at home one more time. And then I got my last feed in with Finn and this was the only thing that I added that did the trick at the very end.
3. Minimize / dwindle pumping and feeding sessions using freezer stash – I started not pumping during the day if I was away from Finn and let him feed from my freezer stash. Then I went down to only feeding in the AM and bedtime. Then dropped the bedtime feed and finally the morning feed. He was ready but it was still bittersweet. <3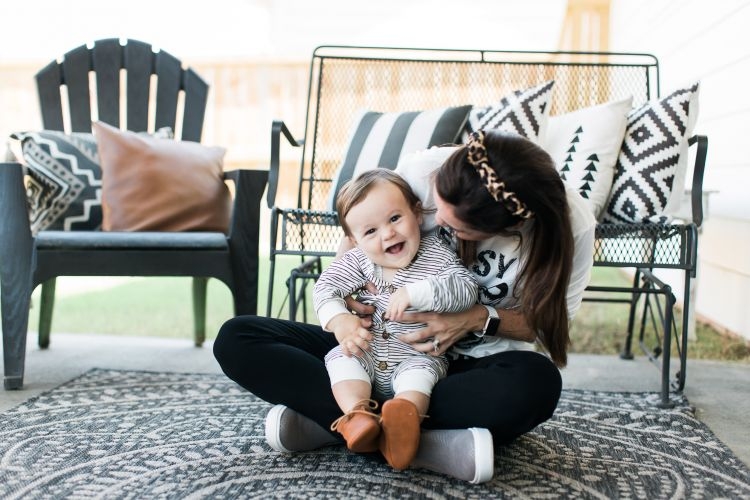 4. Peppermint oil – I also heard from a friend that you can use peppermint oil to help in drying you up. I use it for allergies but didn't have an issue with my supply while breastfeeding. You can contact my friend Ashley at @EverydayEssentialMom if you want to order some oils. I highly recommend their starter kit.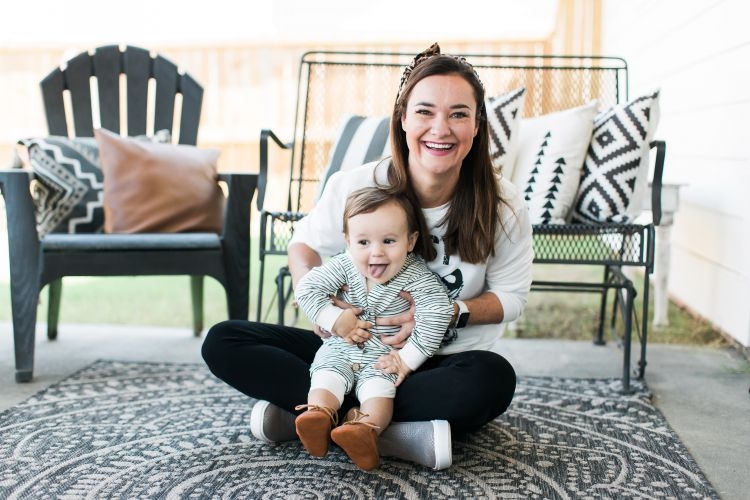 YOUR Best Weaning Tips:
"Cabbage leaves on your boobs and peppermint dry you up too" – @hrumz15
"Peppermint essential oil applied to your breasts! Worked great for me!" – @little_tree0
"Leave for a trip and only leave milk haha, make the hubby do it" – @fcgoldy
"Wear a tight sports bra all the time!" – @elizdiehl
"I hand pumped like 0.5 – 1oz on each side 2x a day for at least a week" – @jess.yates.16
"Go sloooooow. I dropped down to one feeding a day, then a week later every 36 hours, etc." – @brittinyrussell
"Cabbage leaves!!" – @mariahcamp526
"Do last session somewhere you wouldn't normally for a bit then skip" – @erath01
"I liked pumping just a tad and giving that gold juice to my babies! It was less than 5 min" – @joysfromjesus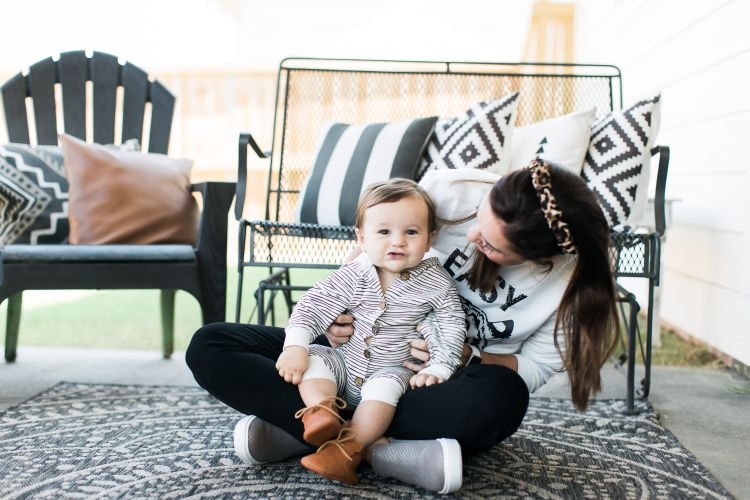 "Time. are you in pain? If not, just be. If so, shower and squeeze, pump just a little" – @joysfromjesus
"Try not to pump a lot. Just pump a little to relieve the fullness and discomfort" – @jjjjjwilliams
"Pump and slowly stretch longer between pumps and shorter sessions" – @emilydiazslp
"Cabbage!!" – @emmily_bailey
"Cabbage on breast overnight" – @rana814
"Peppermint essential oil" – @sav_offner
"Accidental discovery – Mucinex D" – @molhenderson
"Sudafed will dry you up" – @amber_mcintire
"My doctor prescribed me a fluid pill, and it dried me up within 3 days of taking it" – @brittanyclair26
"I wore tight bras and let my husband feed for a while because that stimulated my production" – @enapay112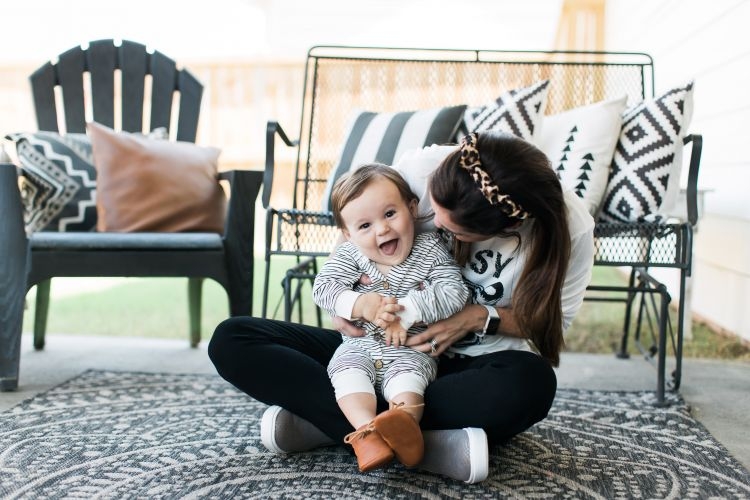 Check Out My Top Breastfeeding Posts Here: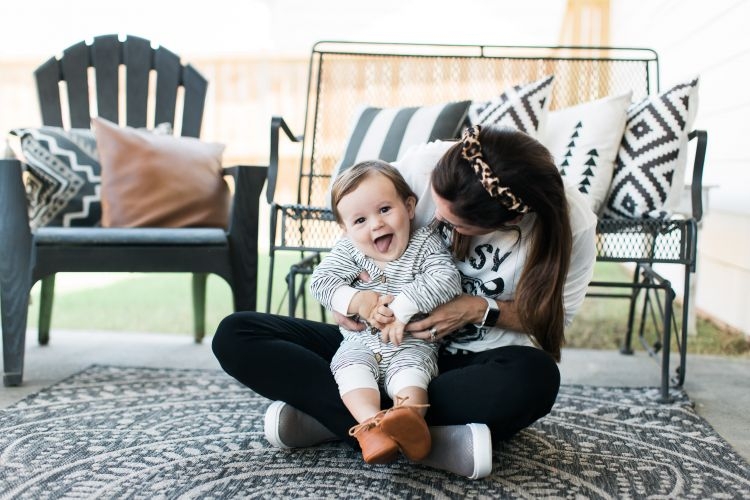 My Must-Have Breastfeeding Products This Past Year:

SHOP The How To Wean A 1 Year Old Baby From Breastfeeding Post HERE:

PIN The How To Wean A 1 Year Old Baby From Breastfeeding Post For Later!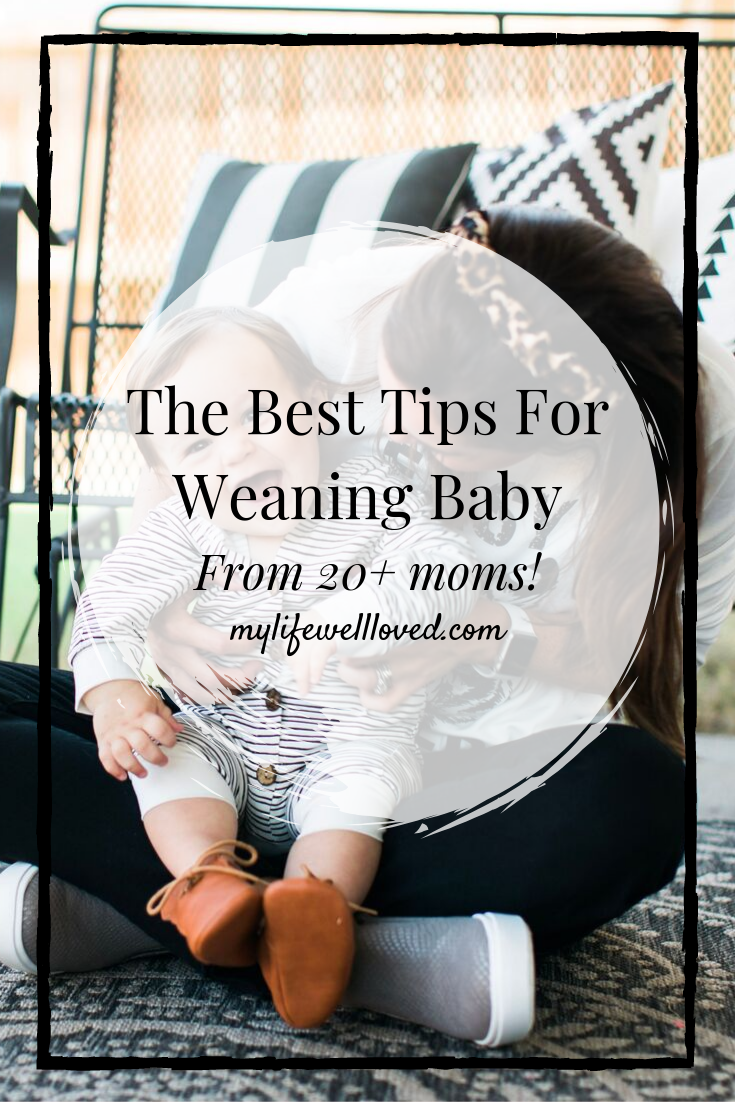 Heather Brown helps busy mamas of young littles who are caught in the hustle to find encouragement in their journey to true health, from the inside out, starting with the heart. Read her journey of learning to live a life well-loved
HERE!