MY FAVORITE MAGIC UNICORN UNDER EYE DE-PUFFER – Dr. Brandt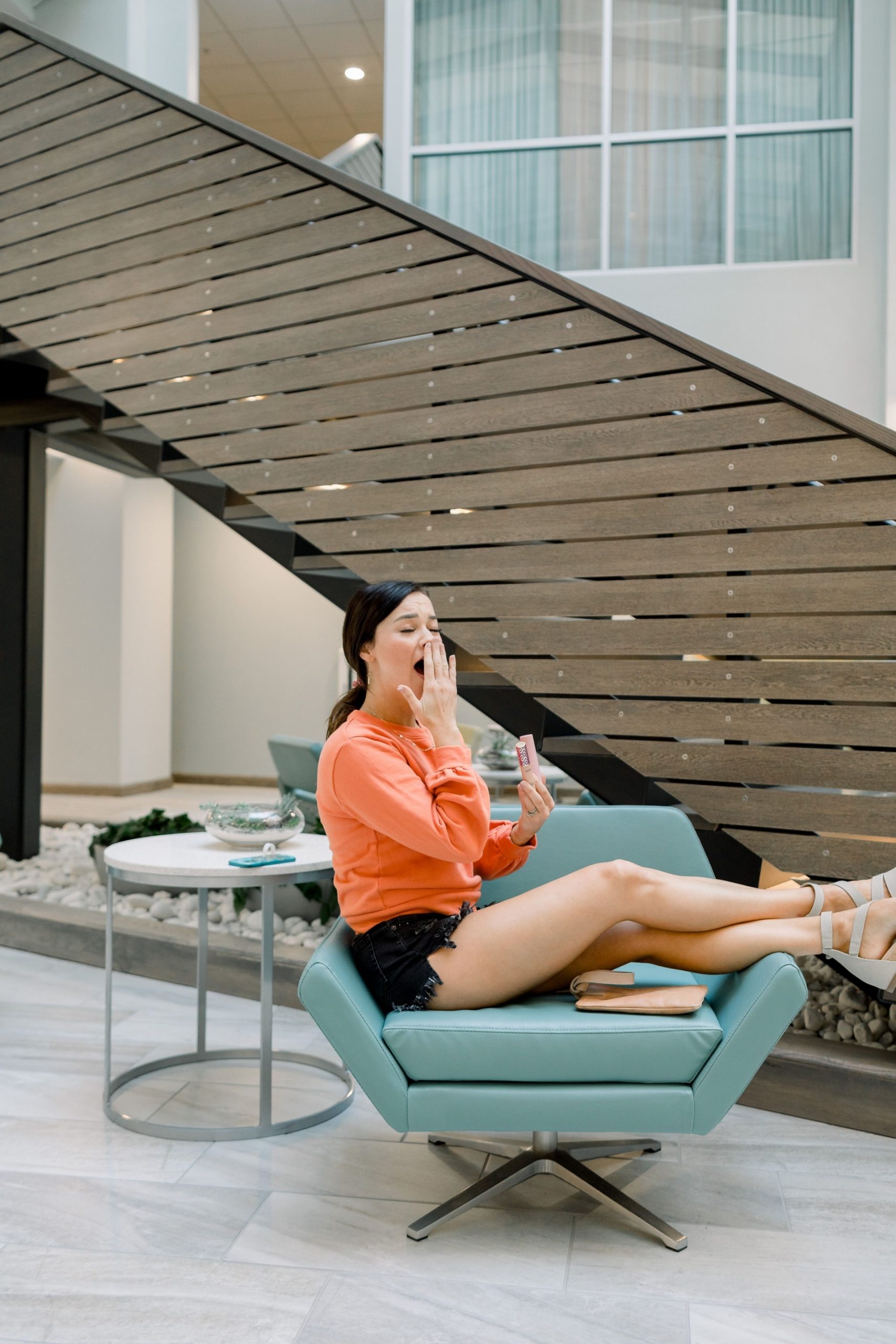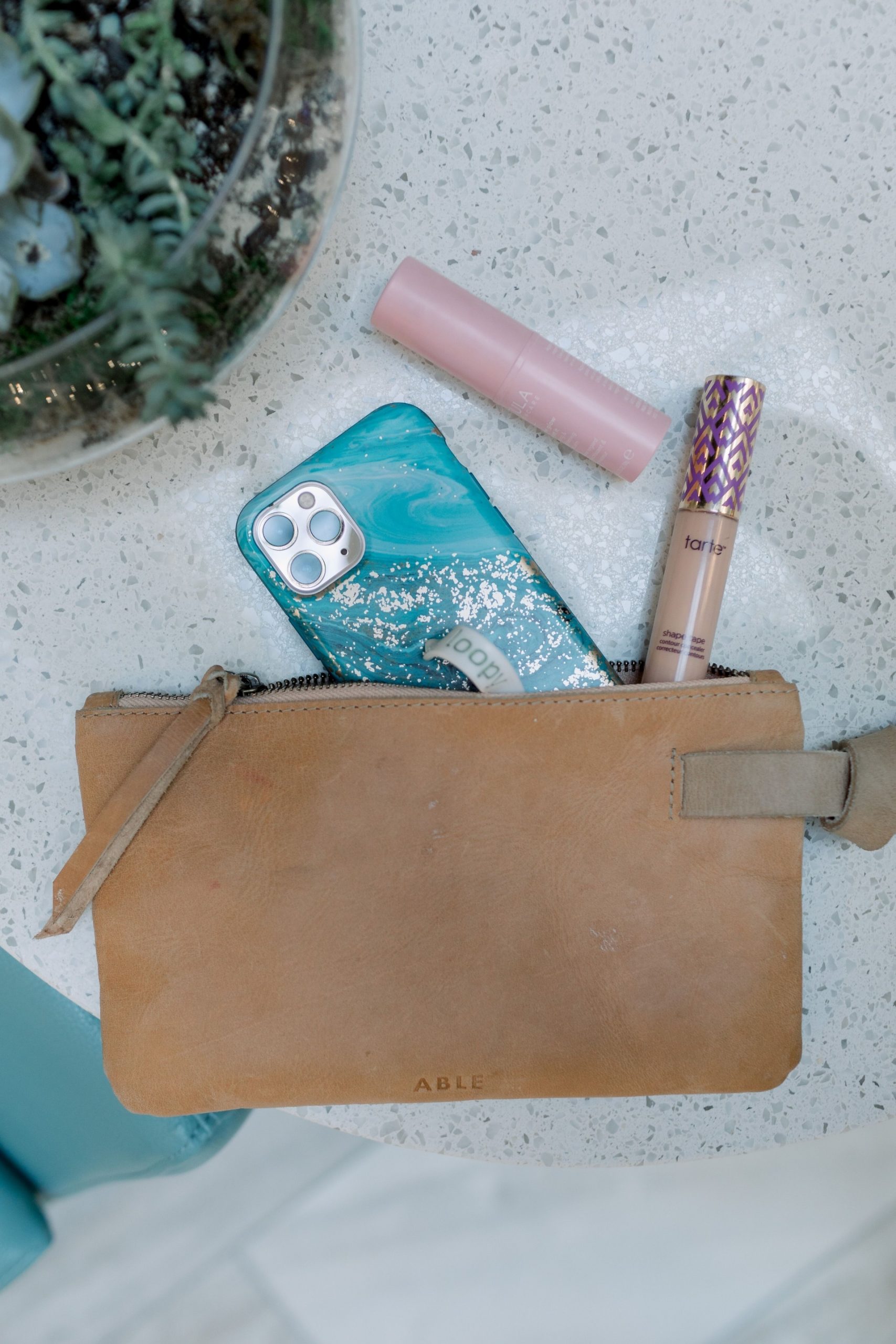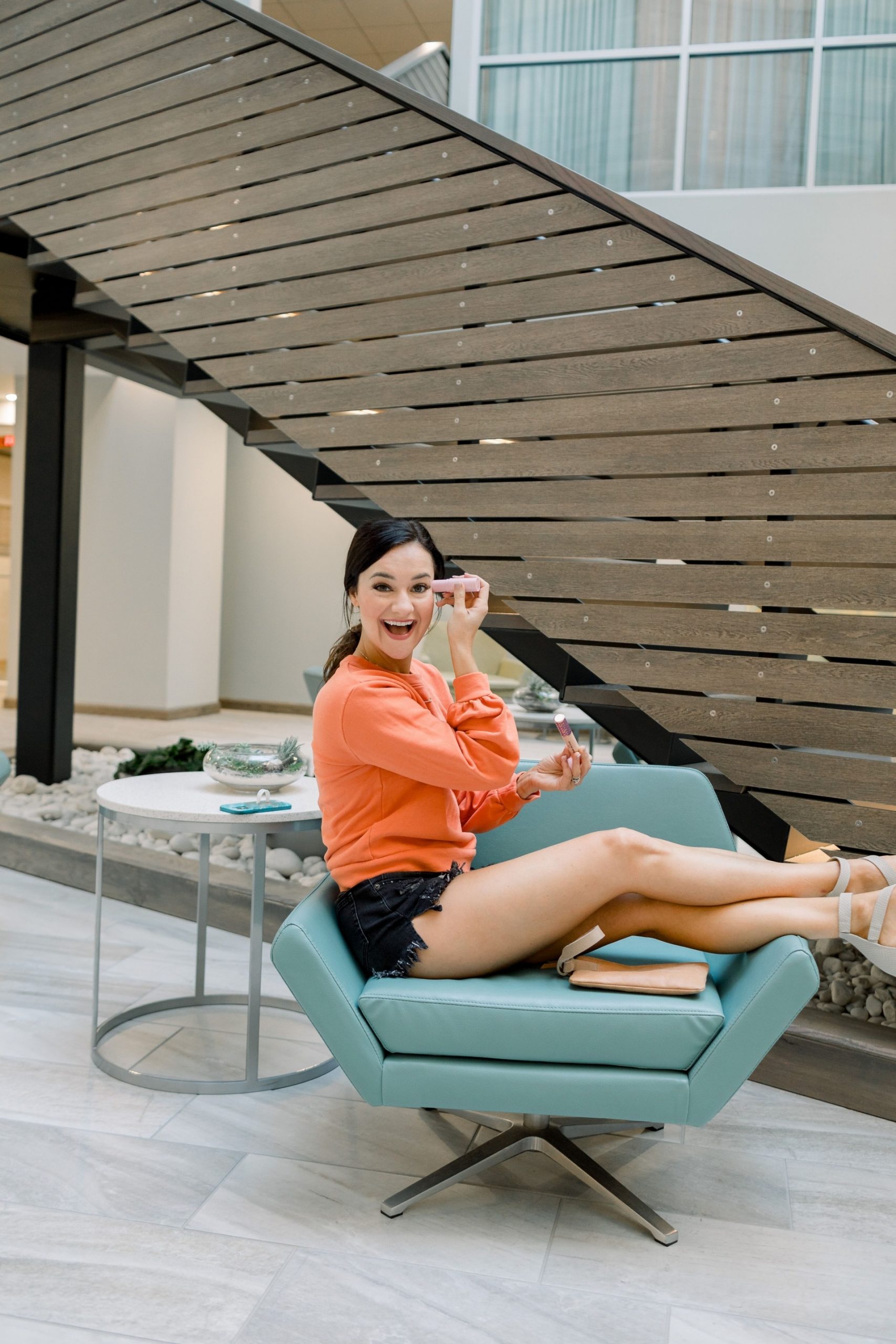 SHOP The How To Fix Tired Eyes Post HERE:  ABLE Orange Sweatshirt -TTS Small // Black Denim Distressed Shorts // ABLE Wrislet (use my code MYLIFEWELLLOVED15 for 15% off) // Tarte Shape Tape Concealer // ABLE Earrings (use my code MYLIFEWELLLOVED15 for 15% off) // Necklace // Tula Rose Glow And Get It Stick (use my code MLWL for 15% off) // Loopy Case (use my code MYLIFEWELLLOVED for 10% off)
Photos by Mary Kate Steele
As a work from home #boymom, I frequently find myself trying to juggle work, now I'm trying to figure out how to "homeschool" a 4-year-old, while also squeezing in date nights every now and again, keeping up with an 18-month-old who wrecks the house within 5 minutes of cleaning it, and the list goes on, as I'm sure you well know. Figuring out how to fix tired eyes is also on my to-do list DAILY!
Several of you have asked me to share my "magic mommy formula" for combatting tired eyes so I'm packing in a 1-2 punch for you! Well, actually let's make that a 1-2-3 punch for you! I've fallen in love with these products over the years and they have gotten me through pregnancy, momming two boys, breastfeeding, no-sleep newborn nights, and all the things!
I hope you find these products useful in your beauty arsenal as well! Don't forget to tag me on stories when you're using these so I can see!

SHOP My IG Live Makeup Tutorial: D-Bronzi Drops // Shape Tape Dupe Covergirl Undercover Concealer shade Light Nude  // Tula Face Filter-Use CODE: MLWL for 15% off // Maybelline Superstay in the shade lead the way // Beauty Blender // MakeUp Forever Foundation // Curology 
***To see more of my 5-minute mom makeup and beauty products I use click HERE
 How To Fix Tired Eyes:
1 // Start with the Dr. Brandt No More Baggage Eye De-Puffing Gel // You can feel this product WORK! This miracle worker helps tighten up and lessen puffiness underneath your eyes. It also is tinted for a slight color-correcting effect. You can shop it at Ulta and Dr. Brandt.
2 // Next I go in with my Tula Rose Glow And Get It Cooling & Brightening Eye Balm (use my code MLWL for 15% off) // This little cutie gives a glow to your undereye area. Wear it under your makeup to help wake up your eyes, or over your makeup for a freshened glow throughout the day. Packed with caffeine, hyaluronic acid, and rose-hip oil, this product is anti-aging and gives a cooling effect that immediately will make those tired mommy eyes feel more awake. The eye balm is available at Ulta and Tula (use my code MLWL for 15% off).
3 // Finally, I finish off with my holy grail Tarte Shape Tape Concealer // I wear shade light-medium beige. Being that this has been in my makeup bag for years, I rarely stray away from it. A full-coverage concealer that won't let those dark circles peek through. I share a tutorial on applying my concealer in my video HERE. You can find Tarte Shape Tape at Ulta and Tarte Cosmetics.
See Similar Posts HERE:
SHOP The How To Fix Tired Mommy Eyes Post HERE:

PIN The Post For Later!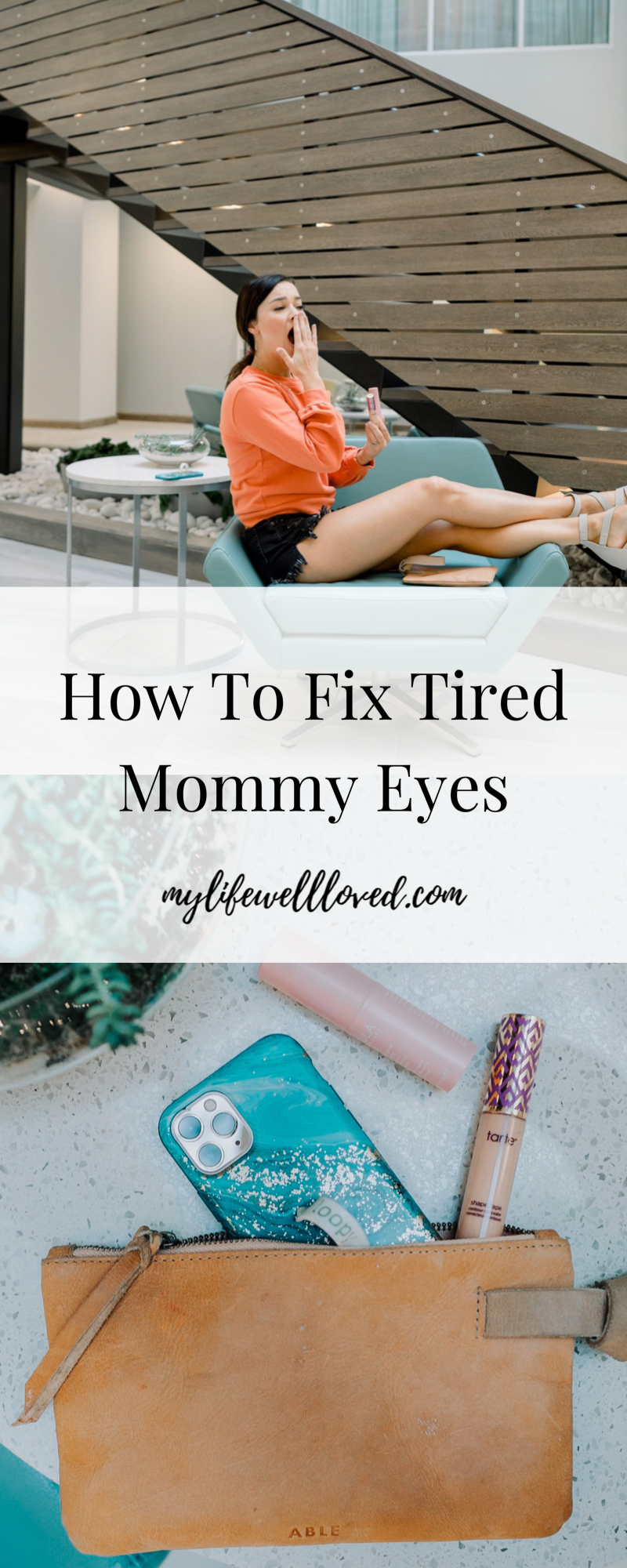 Heather Brown helps busy mamas of young littles who are caught in the hustle to find encouragement in their journey to true health, from the inside out, starting with the heart. Read her journey of learning to live a life well-loved
HERE!