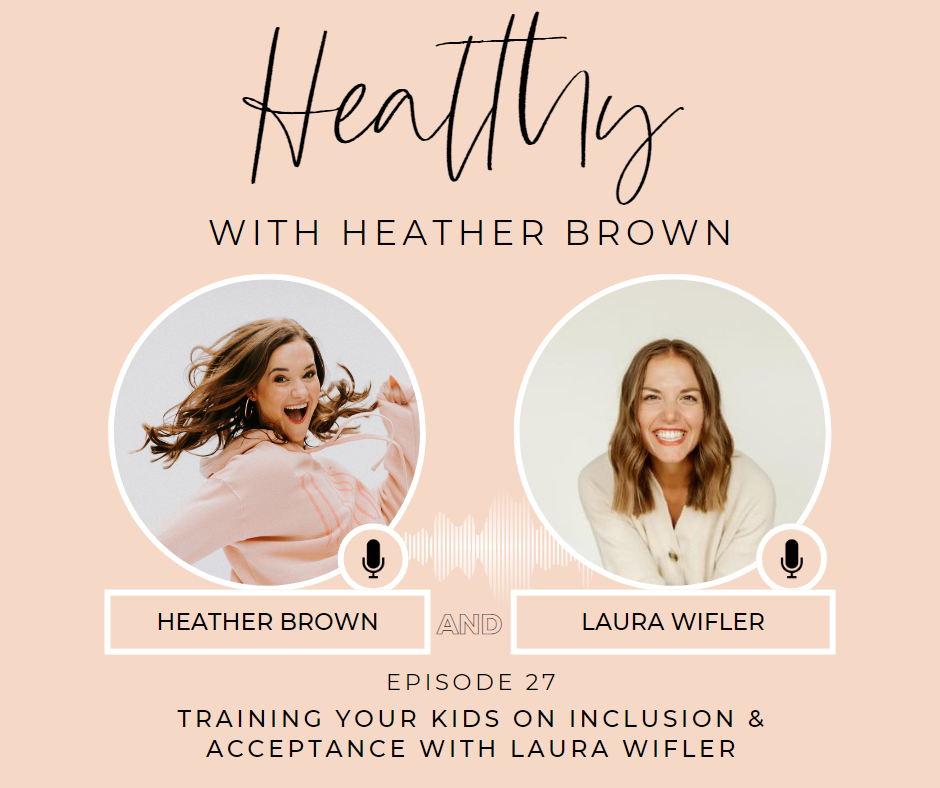 Keep scrolling to read the episode show notes from the Training Your Kids On Inclusion & Acceptance With Laura Wifler podcast episode!
Maybe you know what it's like –
Your kid sees another kid at the store or in school that is different from them, and they don't know how to act. They try to look at them out of the corner of their eye, maybe they giggle, or they loudly ask you what that thing is they are sitting on and if they can get one.
Sure, it's embarrassing, but it's in no way a reflection of your parenting. Rather than shushing your child and moving on like it never happened, you can take this as an opportunity to teach your children about inclusion.
In this episode, we had a conversation with the infamous Laura Wifler, co-founder and executive director of Risen Motherhood. On top of producing content for Risen Motherhood, Laura is also an author of multiple books and creates resources for moms, kids, and families. Laura has a daughter with a rare genetic condition – in this episode, she shares some parenting tips to help teach children on how to react around others with disabilities, practice acceptance, and maybe even make a new friend!
Enjoy!
Listen close and leave a comment on Instagram about ONE takeaway that really stuck with you. I know I have a few to share!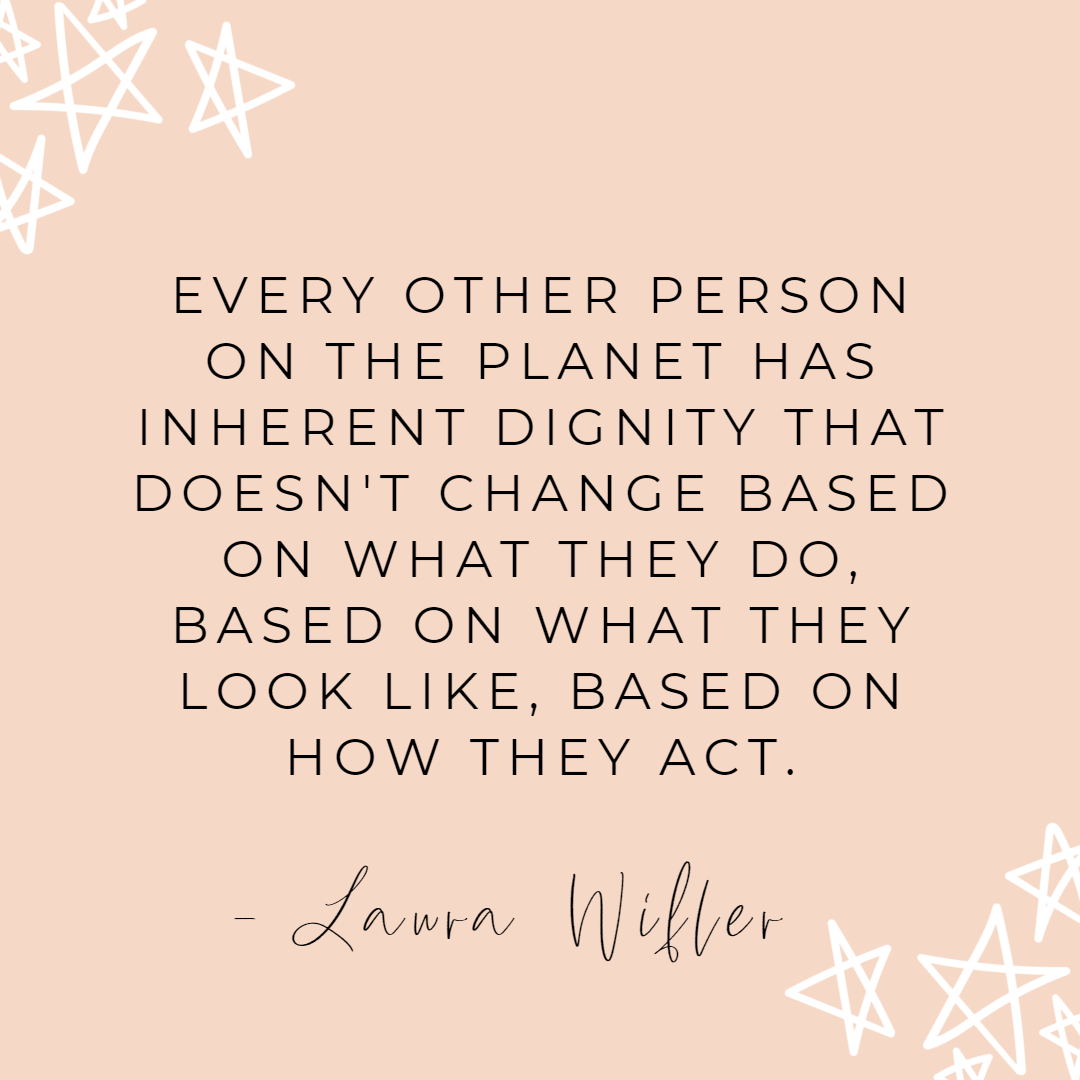 In this episode, we discuss:
How to train your kids to act around children with disabilities – and find similarities instead!
How inclusion has improved (or not improved) in church.
Moving from tolerance to acceptance.
How to have conversations about inclusion with your children with regard to the LGBTQ community.
Why it's important to have friends who are different from us.
How Laura manages all the things in her life – because she is one busy lady!
Resources from this episode:
Laura Wifler Social Media
Risen Motherhood Social Media
We'd appreciate you subscribing to this podcast and leaving an Apple Podcasts review. Reviews help others discover and learn what Healthy with Heather Brown is all about. It only takes a second and helps us out a lot! Don't forget to follow HWHB on Instagram for behind-the-scenes content!
You have a place here, mama friend! Be sure to take a screenshot of your podcast app on your phone, post it to your Instagram Stories and tag me @healthywithheatherbrown to let me know your favorite takeaway from this episode.
Would You Rather Listen On Youtube? Tune Into Training Your Kids on Inclusion & Acceptance with Laura Wifler Episode On Youtube:
SHOP My Favorite Podcast Equipment HERE:

Heather Brown helps busy mamas of young littles who are caught in the hustle to find encouragement in their journey to true health, from the inside out, starting with the heart. Read her journey of learning to live a life well-loved
HERE!