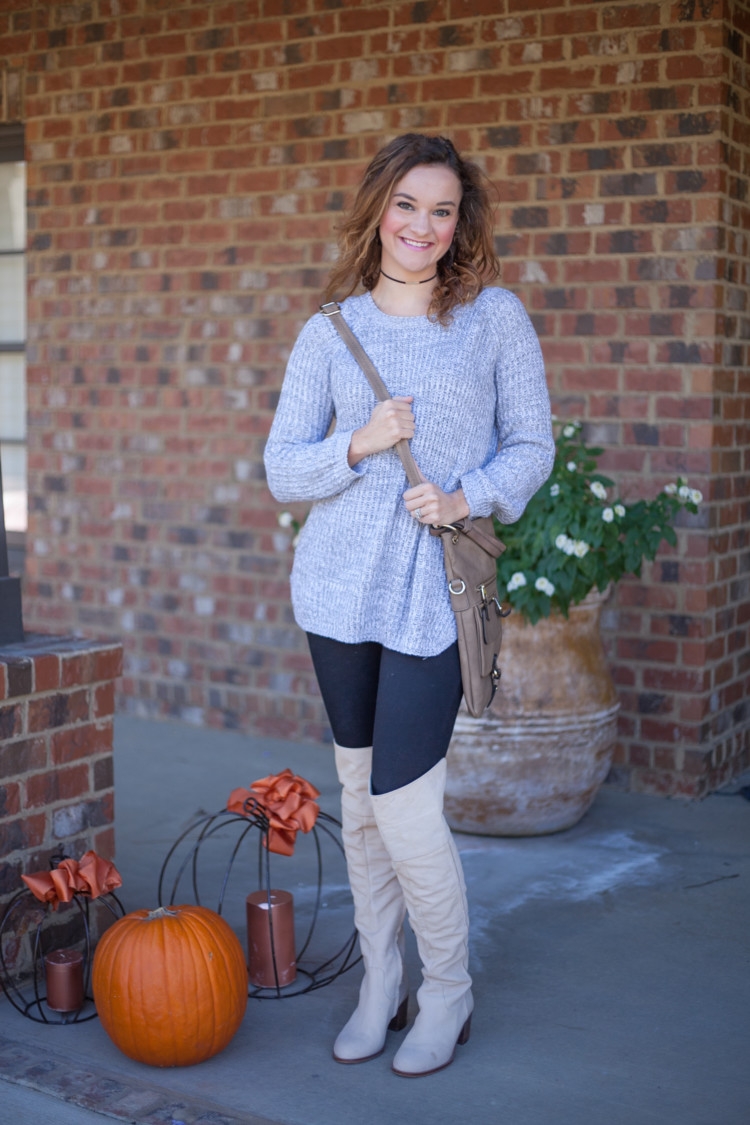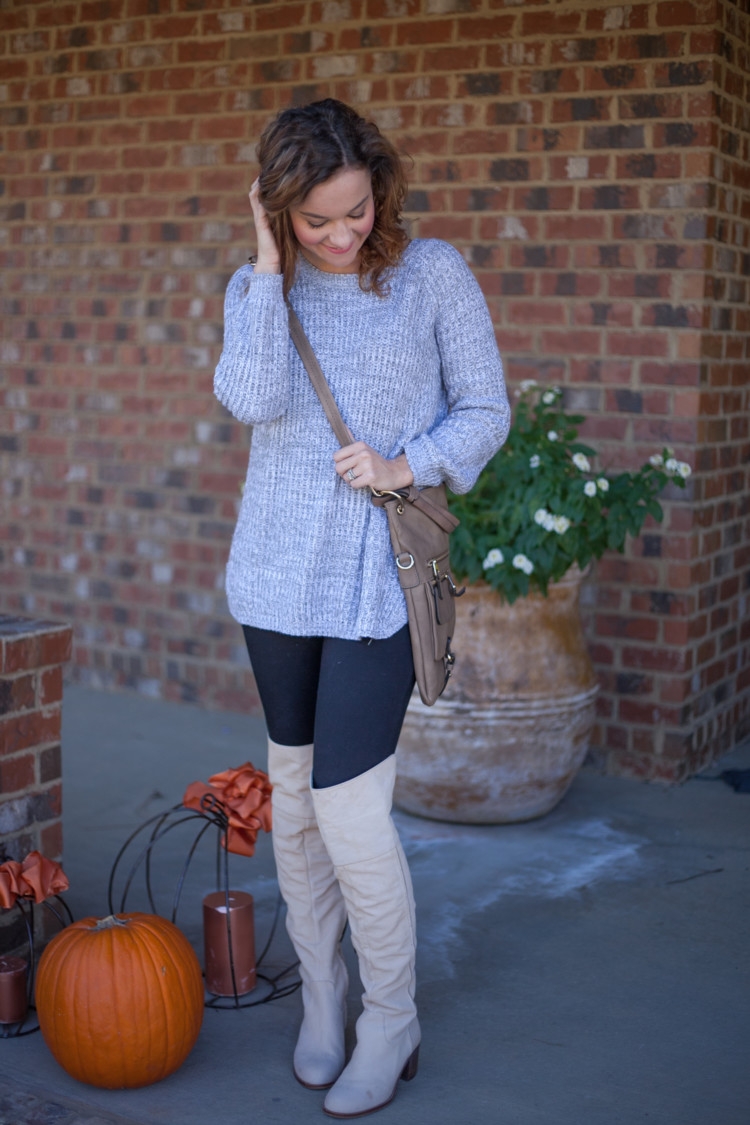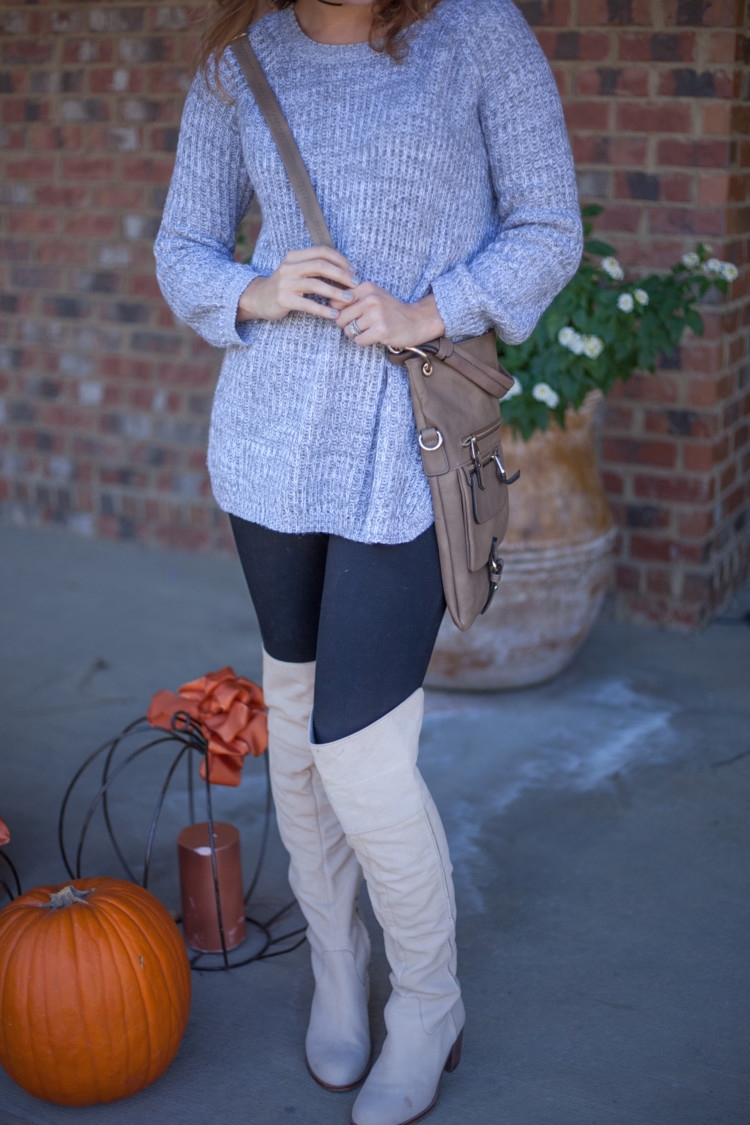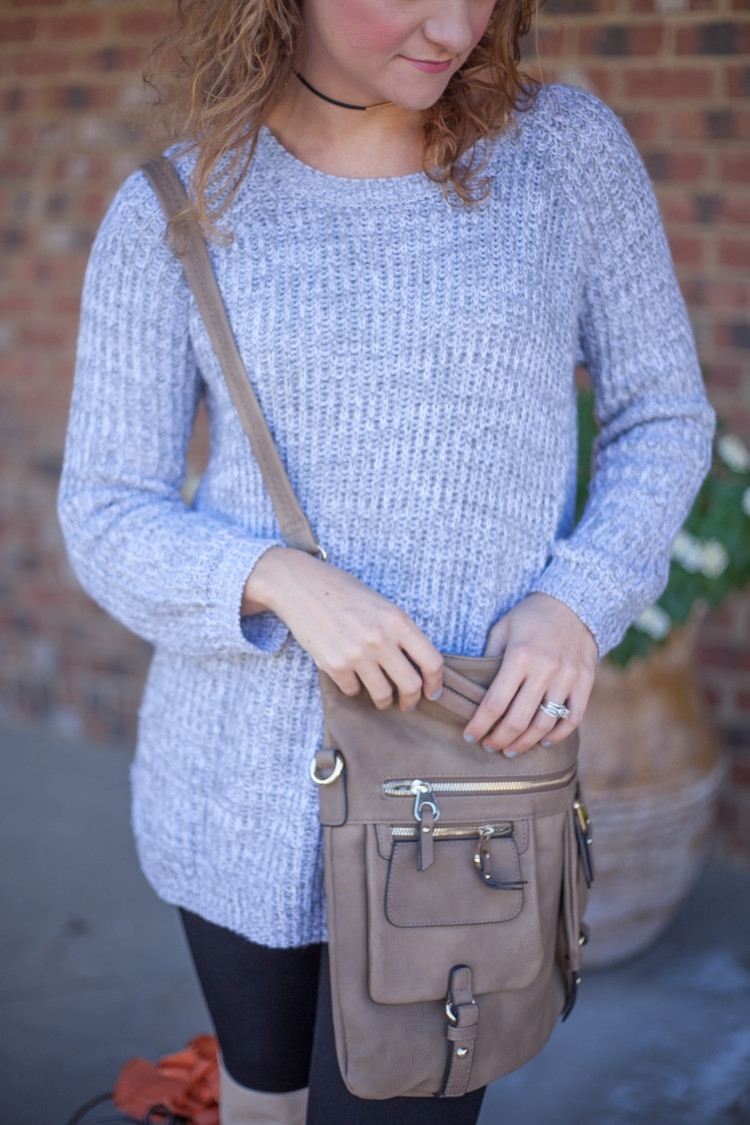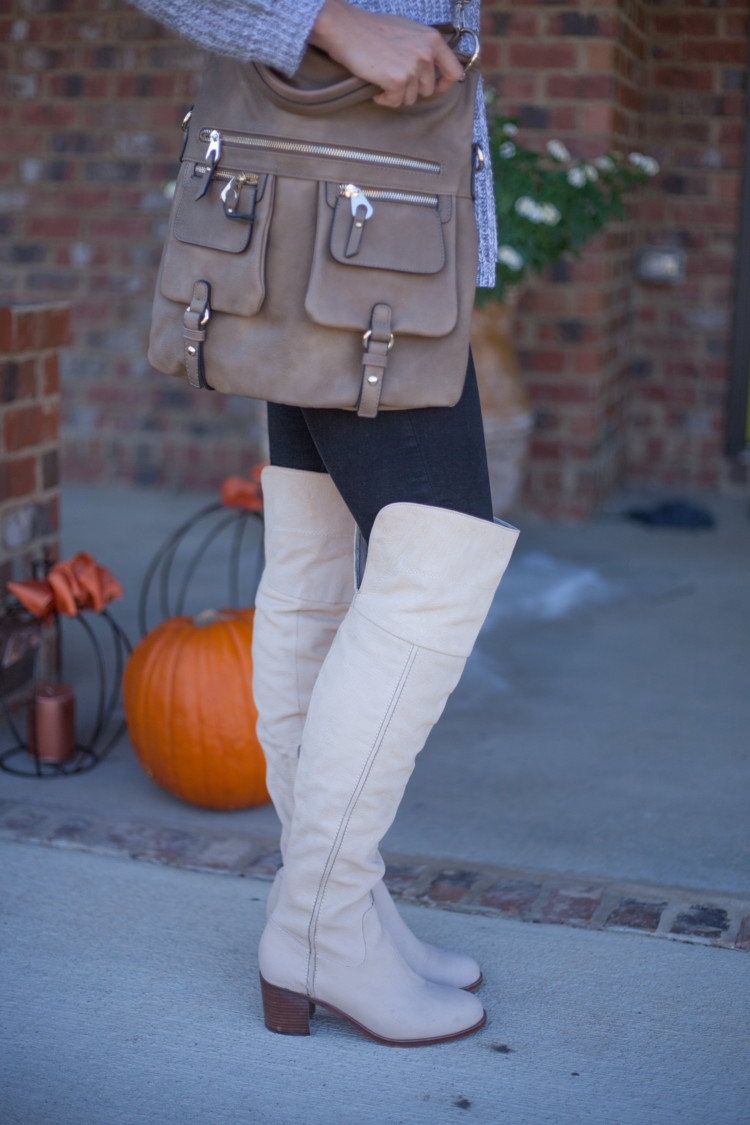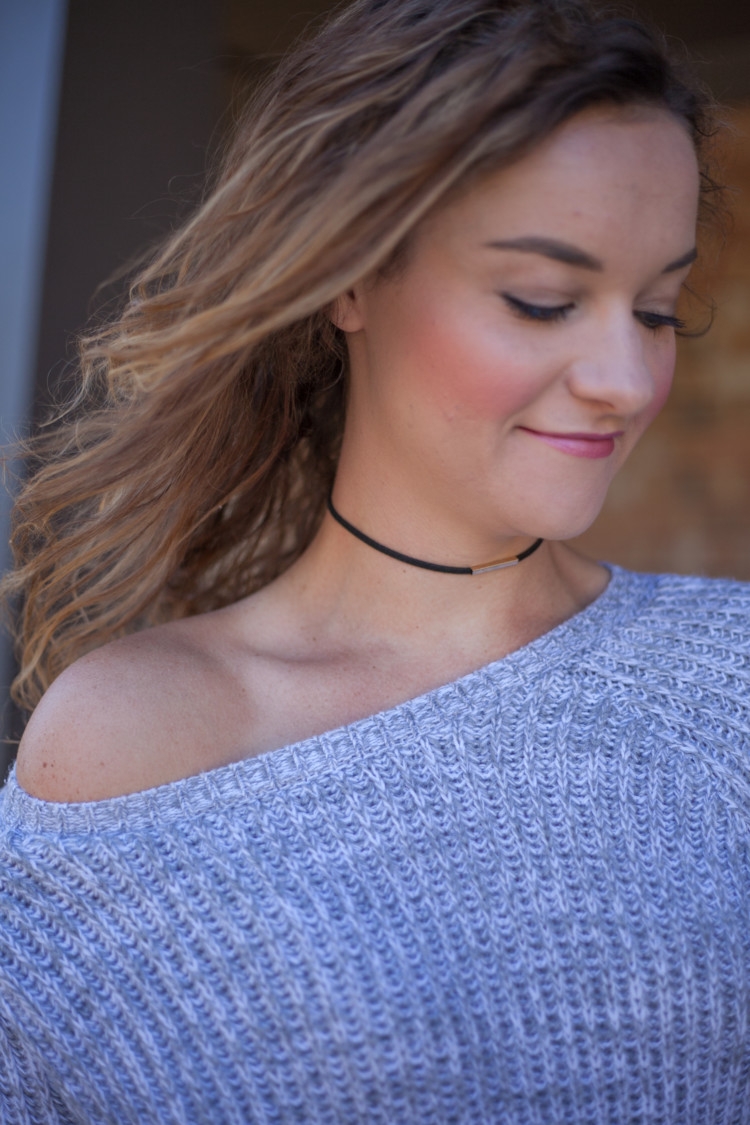 Y'all, please don't laugh me off the internet for posting an outfit post in January that I shot in October with my pumpkins in the background! HAHAHAHAHHAHA…Classic mom brain situation! I planned to post this look in October as a go to mom uniform that you could style multiple ways and then my editorial calendar changed…and then I totally forgot I still had these photos I hadn't shared with you yet. Tsk, tsk, tsk. Good thing my sweet photographer, Casey, keeps them all in Dropbox for me to access long after the shoots.
I've been nerding out over here over my 2016 reader survey results. I am ECSTATIC to have feedback from you guys and have decided to leave the questionnaire up through the end of the week just in case any of you still want to take the survey. If you have any additional feedback or you just want to chat, you can always email me your suggestions at mylifewellloved@gmail.com.
One thing that I learned through the reader survey is that you guys love any posts centered around busy mom/woman lifestyle. In order to simplify your outfit this weekend or for weeknight plans, I figured what better outfit to go with than staples you probably already have in your closet?
I purposefully didn't wear a lot of jewelry in this post because I wanted to let the over the knee boots take center stage, plus #toddlermomprobz. I love this chunky warm gray sweater, over the knee boots look because it's simple and comfortable while still looking pulled together. I simply added the ever so trendy choker which is back in style from the '90's and a bag big enough to carry mom necessities and called it an OOTD!
Since Leyton is starting to need less of the endless sea of baby things, I'm starting to carry purses again that are a little bigger and can fit a diaper and some wipes on the go. Many times, I'll leave my diaper bag in the car now or if I'm feeling extra dicey, I'll even leave it at home. Such a daredevil these days, I know. 😉
Speaking of Leyton, I cannot believe it but he took his FIRST STEPS while I was in Nashville visiting a friend on Monday. Thank goodness the hubs caught it on video and promptly sent it to me, but I'm so excited for him to hit this milestone! It only took him 16 months…LOL…but at least we got there.
I've teamed up with Molly of Stilettos & Diapers again for today's Littles Style and we have Sandy a La Mode as our sweet guest host! Make sure to check out their littles style today and leave them some comment love. We are asking that you show us YOUR mom style or your littles style via Twitter or Facebook today by sharing on our Facebook wall or in the comments on our FB posts. We'd love to see what kiddo and mom stuff you're loving right now! We might even share some of it on our social media. Make sure to tag us so we see it!
PS If you've been eyeing these Sam Edelman OTK boots for a while, they are on major sale! Happy Valentine's Day to you perhaps??
Shop the Gray Sweater, Over the Knee Boots Look:
Sweater: Cotton On // Pants: Nordstrom // Choker: Target // OTK Boots: Sam Edelman (MAJOR SALE!) // Purse: (Sold out- Similar, LOVE this one!,  Similar)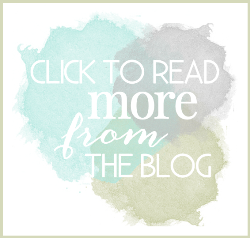 Free Pantry Staples List
Get the FREE Clean Eating Pantry Staples Printable List plus healthy living lifestyle tips from MyLifeWellLoved.com!