Fit Chic: Fashion in Fitness is one of my favorite posts to feature here on My Life Well Loved. Just because you're working out, doesn't mean you can't look fabulous! No need to schlep around in baggy sweat pants and t-shirts if you don't want to. Dress it up and enjoy transitional pieces that help you go from your yoga class to running errands.
Are any of you into the open back look that's so in right now? I'm really into it. I don't like a full open back (from neck to your seat) because I think it can be a bit too much (unless it's just for your hubs), but with this mesh, it's just a little peep of skin and makes for a great transitional workout piece. This is one of my current favorite shirts to throw on to run errands or to layer over workout wear to help me still feel pulled together.
I like the front of this Karma Wear top because it's demure and high necked and fits snug.  Then the back is a little party with the mesh and top knot twist. I like pairing fun, bright sports bras with it for a pop of color! And those mesh side panel pants…I find myself wearing them ALL the time! In fact, you might remember them from my first Fit Chic Fashion post!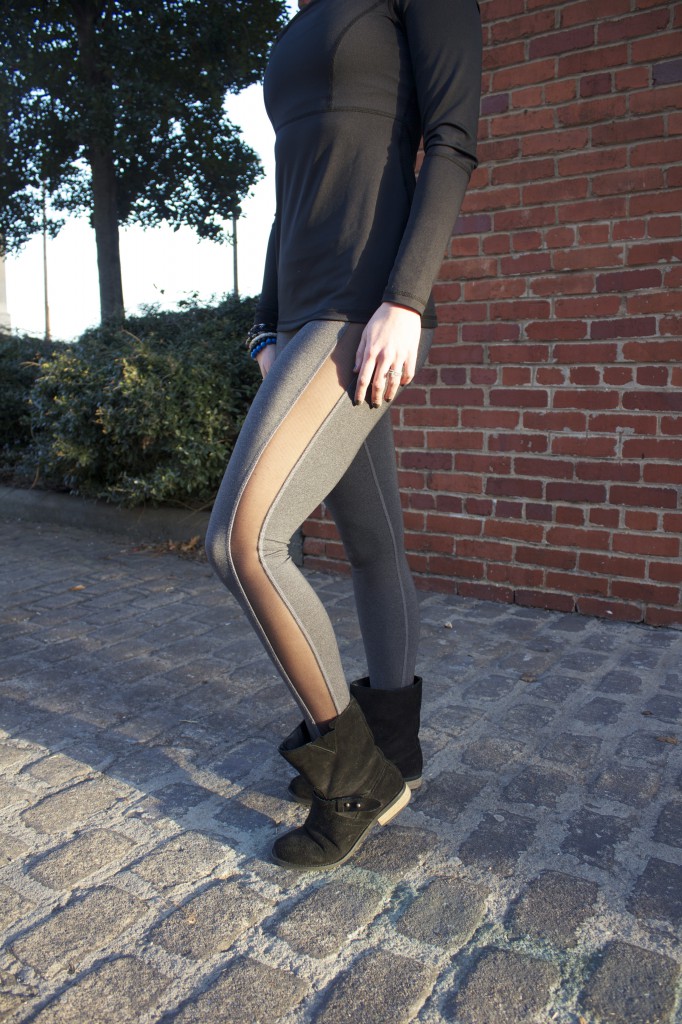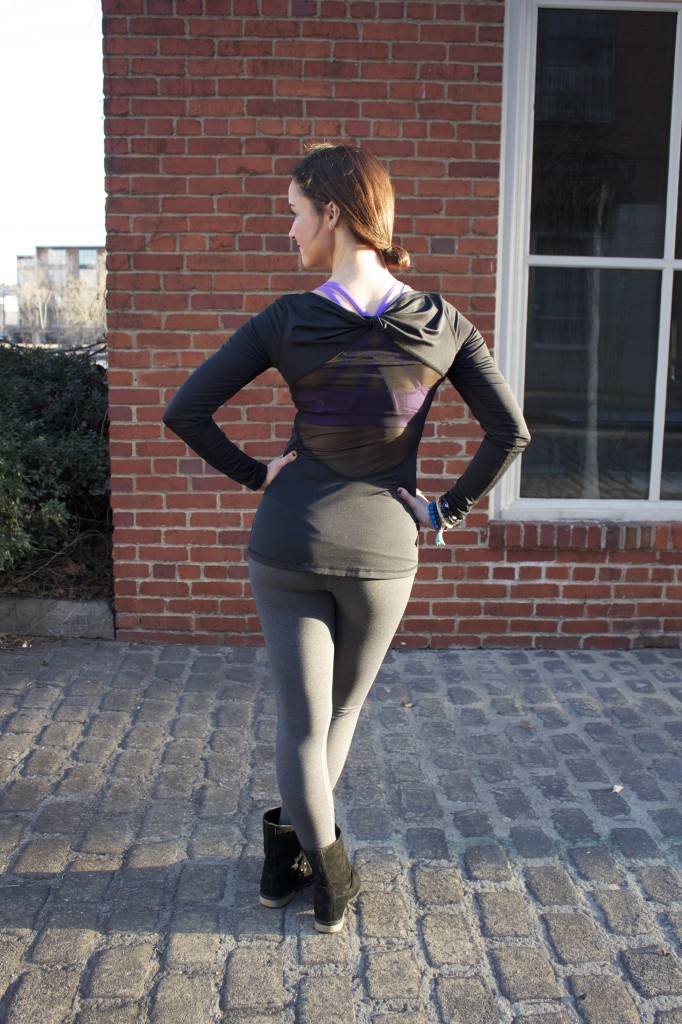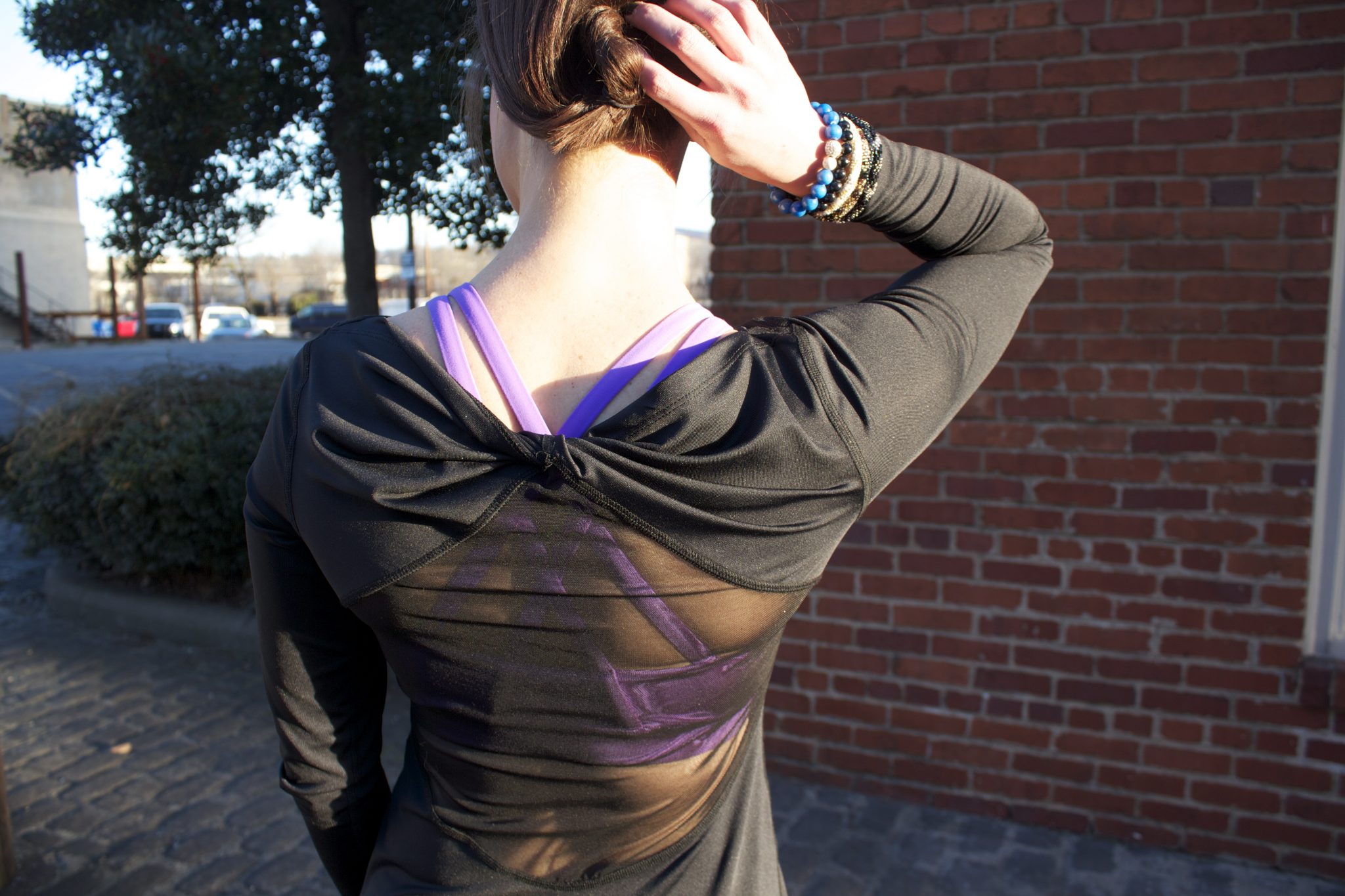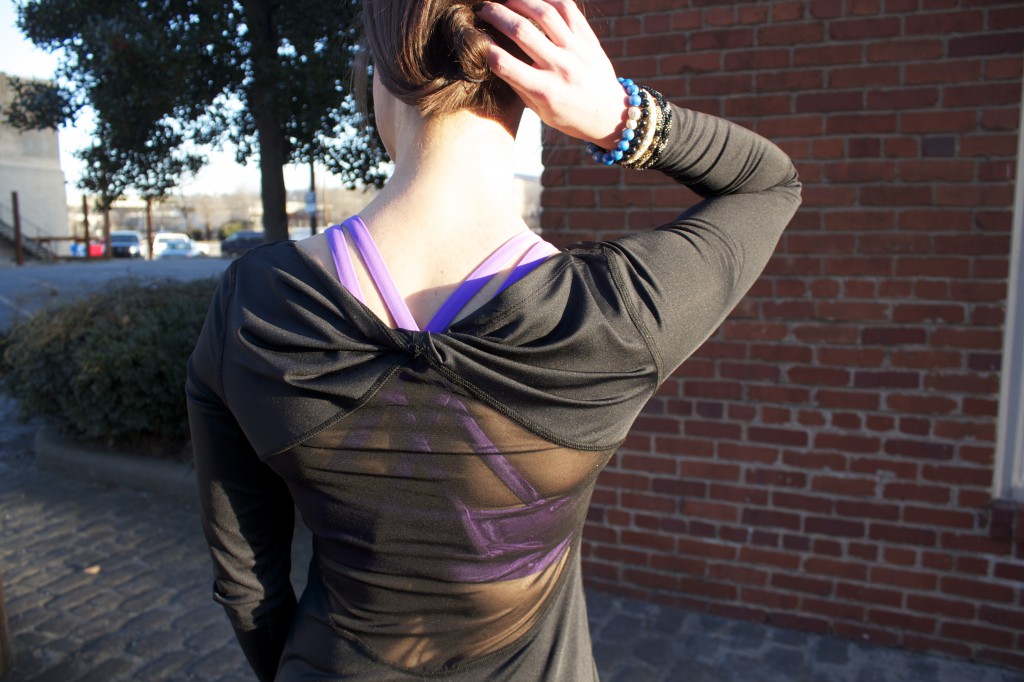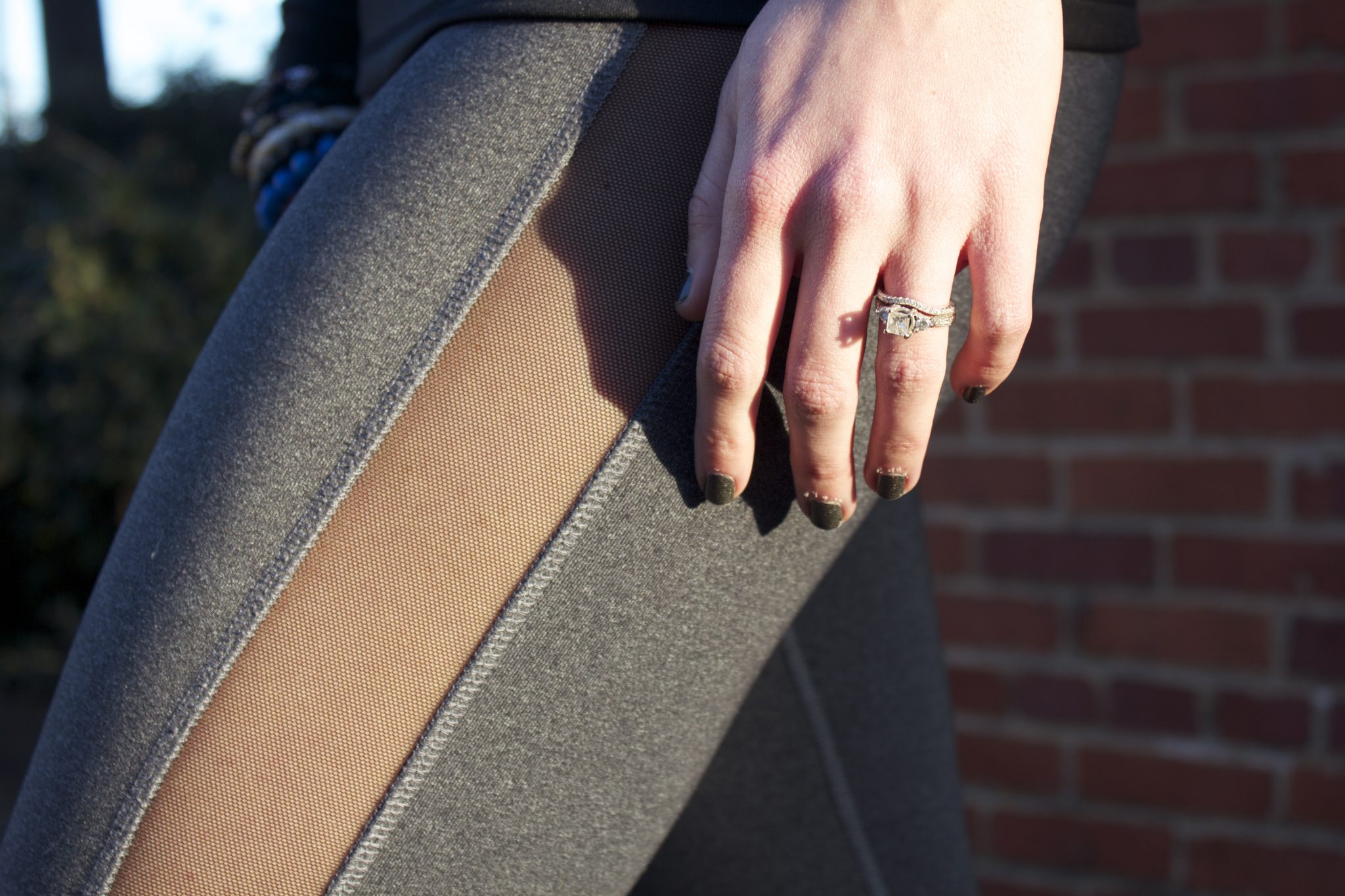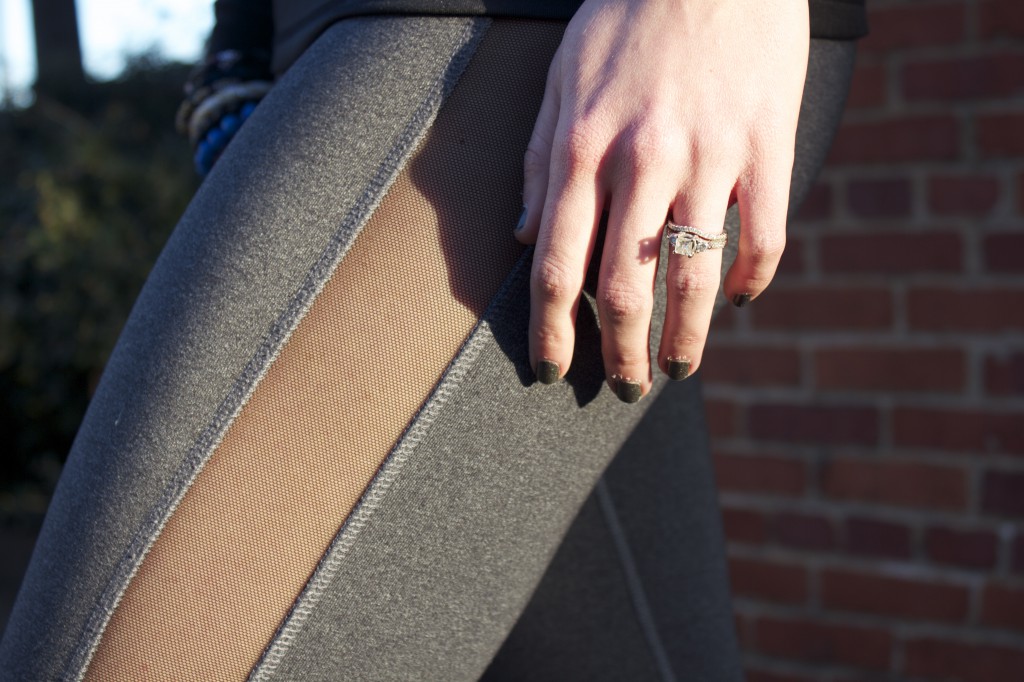 Top: Karma Similar l Pants: Karma Nellie Tight or purchase at Pure Barre Birmingham l Bracelets: E Mcgarrah Designs & Lily & Laura (similar) or purchase at Pure Barre Birmingham lShoes: Similar (at Target!) l Bra: Lululemon