I don't know how to break it to my longtime friend chicken salad, but there's a new kid in town. I always loved chicken salad with soft grapes, crunchy nuts, minimal mayo, and delicious hunks of chicken. I mean, it's a classic. How do you not love it?
That's what I thought until this recipe waltzed right into my life via Pinterest obviously….this chicken salad has lime, cilantro, and avocado in it! So much greeny goodness I can barely stand it!! Cilantro is my new fave ingredient to cook with. It brings a great boldness to a recipe….a little swift kick to the mouth if you will. But in the best, most refreshing way.
I can't say enough good about this chicken salad recipe. And the hubs verdict? Well, I could barely understand what he was saying about it because he couldn't put it down long enough to tell me initially. Yes, it's that good and different and refreshing and with minimum mayo relatively healthy. Read on to learn how you can make this too.
Avocado Chicken Salad w/ Lime & Cilantro
Adapted from here
Ingredients:
1-2 c cooked chicken, shredded (depending on how large of a batch you want)
2 med avocados, diced
1 T + 1 T fresh squeezed lime juice
Salt, to taste
1/4 c thinly sliced green onion
About 1/2 bunch finely chopped fresh cilantro
2 T light mayo
Directions:
Shred chicken & place in a bowl large enough to hold all ingredients. Dice avocados into medium-sized pieces, mix with 1 T of the lime juice, and season avocado with salt to taste. Thinly slice the green onion and finely chop the cilantro. Mix mayo and 1 T lime juice to make the dressing.
Add sliced green onions & dressing to shredded chicken & toss until all the chicken is coated with dressing. Add avocado and any lime juice in the bottom of the bowl and lastly add the chopped cilantro and gently mix into the salad until combined.
What is your favorite way to spice up your chicken salad?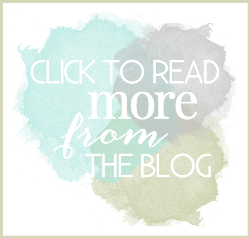 Free Pantry Staples List
Get the FREE Clean Eating Pantry Staples Printable List plus healthy living lifestyle tips from MyLifeWellLoved.com!