This story was sponsored by Yoplait, but all opinions given are my own.
I am a big fan of Greek yogurt as a healthy snack! I buy it on a weekly basis to help me stay full in between breakfast and lunch as a snack before my lunch break workout. So, when Yoplait asked me to take the Yoplait & Chobani Greek Yogurt Taste Off challenge, I was happy to oblige! I also recruited my sister and brother-in-law at our Easter gathering to help me determine a winner. We tested out the Yoplait Greek 100 strawberry and the Chobani Simply 100 strawberry yogurts.
The Setup: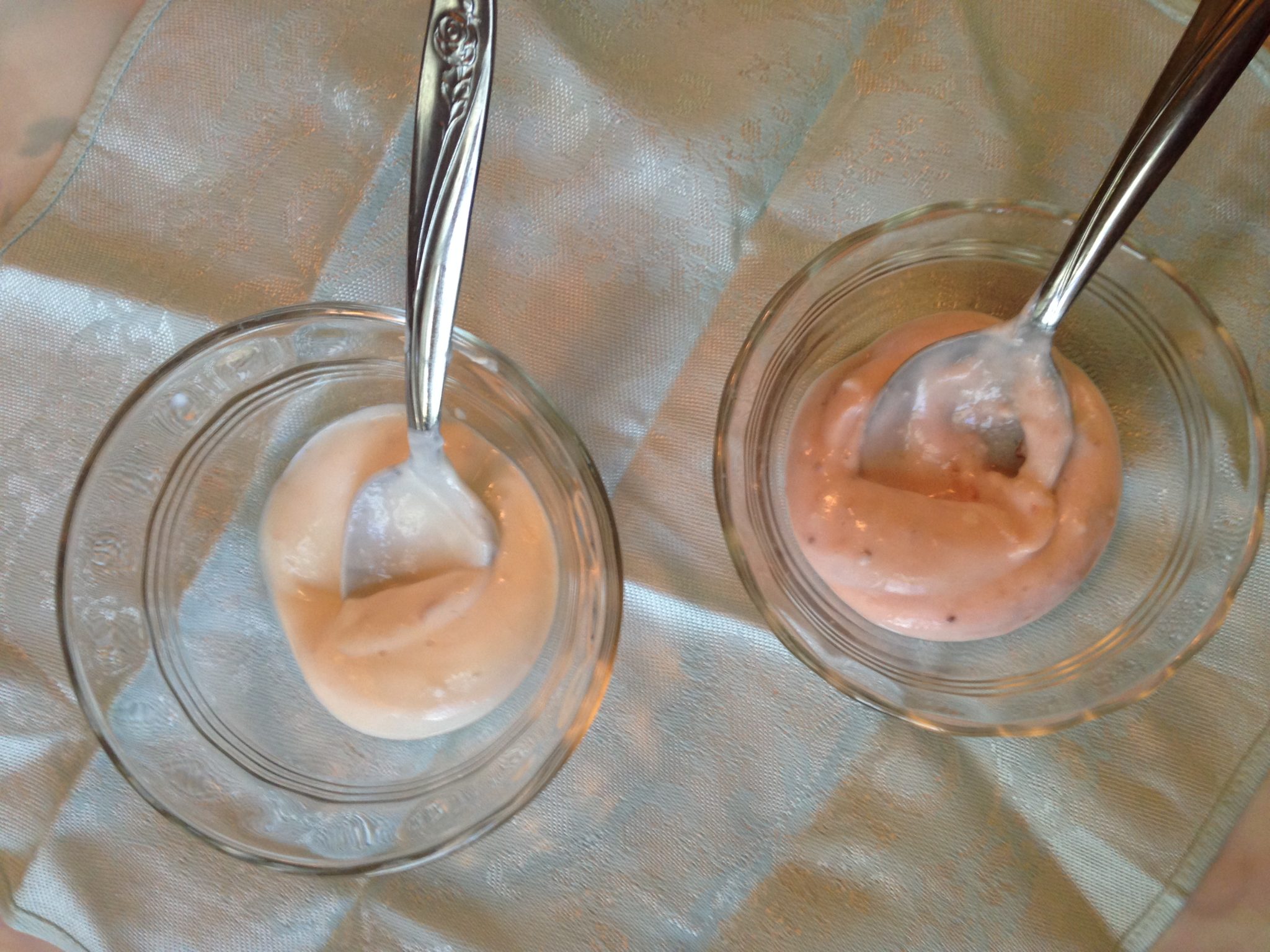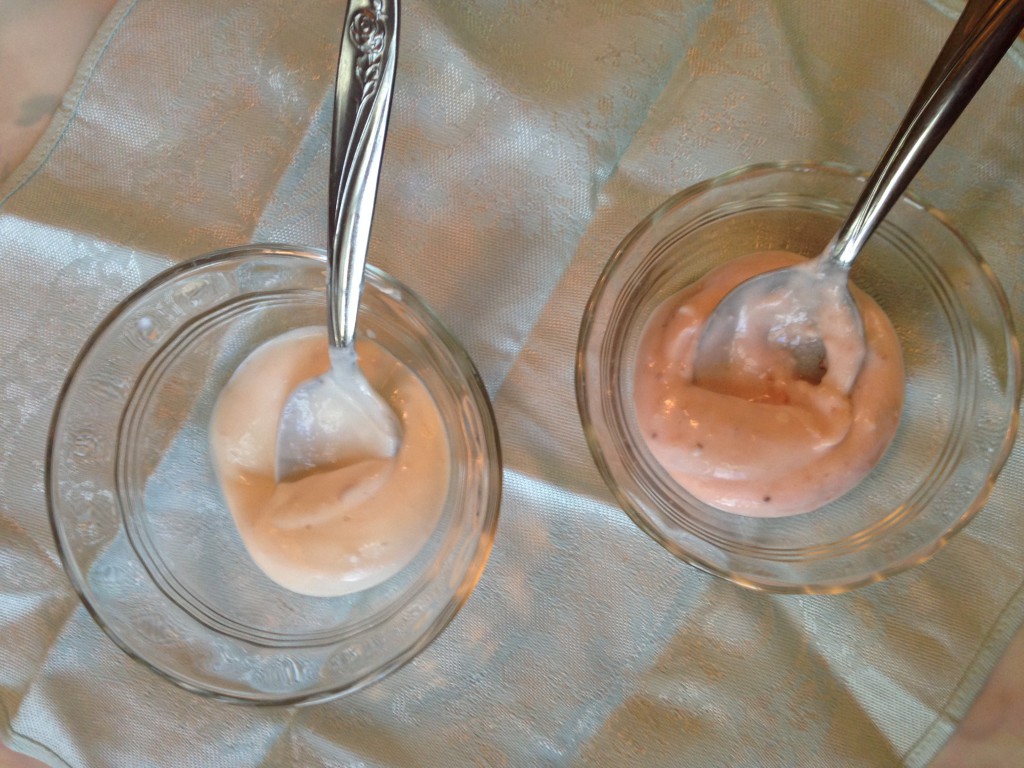 This was a blind taste test to see who liked each yogurt better and why. First up? Holly.
The Testers: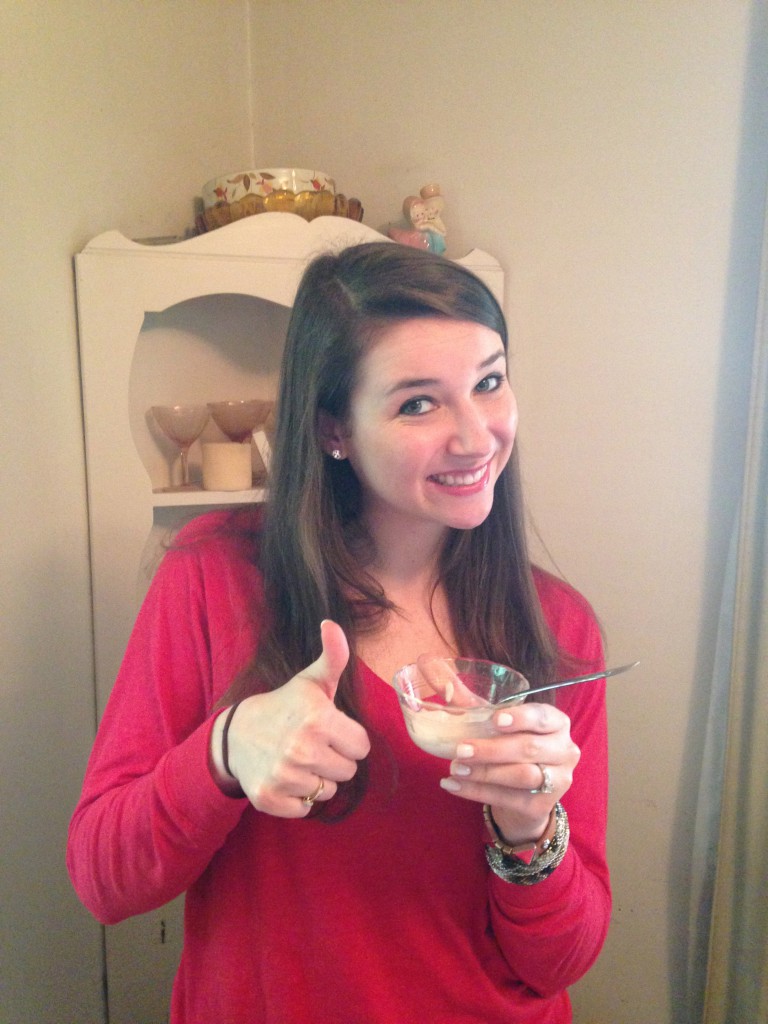 She went with the Yoplait Greek 100 strawberry flavor. Holly doesn't love Greek yogurt but she disliked this one less, HA!
Next up? Andrew.
He also went with the Yoplait 100 Calorie Greek Yogurt. He said the Chobani had a little bit of a weird sweet aftertaste.
And, finally…me. I purchase Chobani on the regular when it's on sale. It's the only Greek yogurt I could even stand in the beginning. I became obsessed with their pineapple flavor.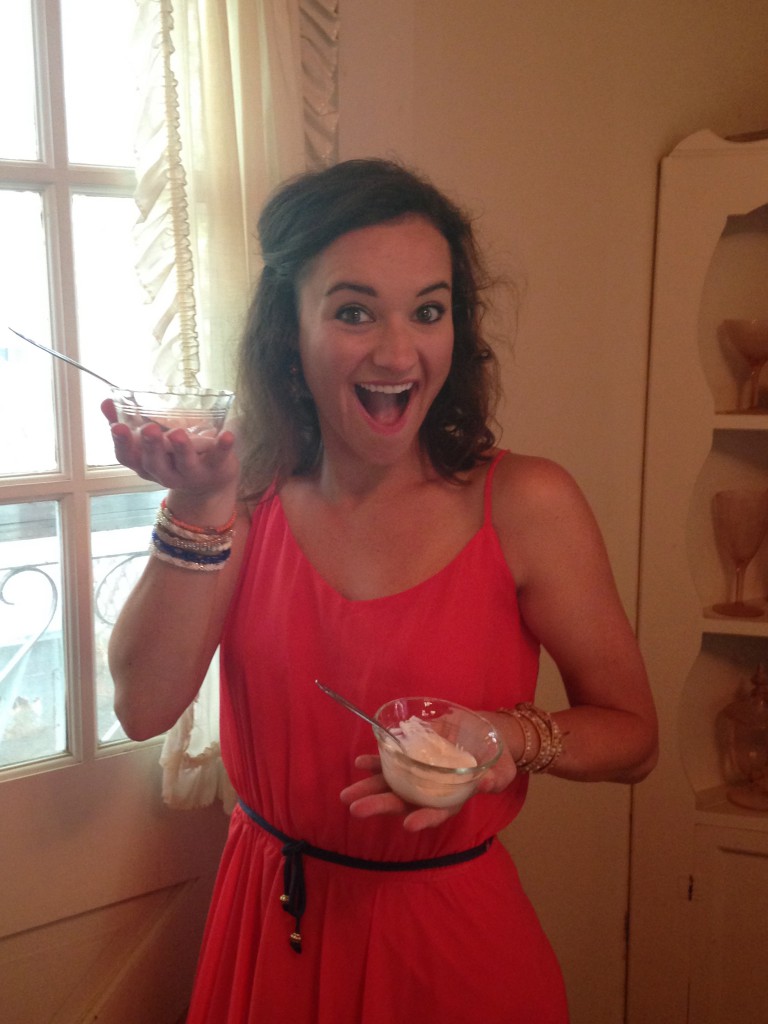 And the winner for me on a pure taste stand-point? Yoplait 100 calorie Greek Yogurt. However, when you look at the nutritional information, I appreciate the fact that Chobani 100 Calorie Strawberry Yogurt has less sugar per container and more protein. So, overall our vote came out to Yoplait winning the taste-off!
Your mission, if you choose to accept it: Take the taste off and let me know what you think! Please visit **HERE and check out the taste off results from around the country!**
If you want to check out more healthy snacks I love, go here to see my favorite foods to fuel my workouts that are healthy and clean eating friendly!