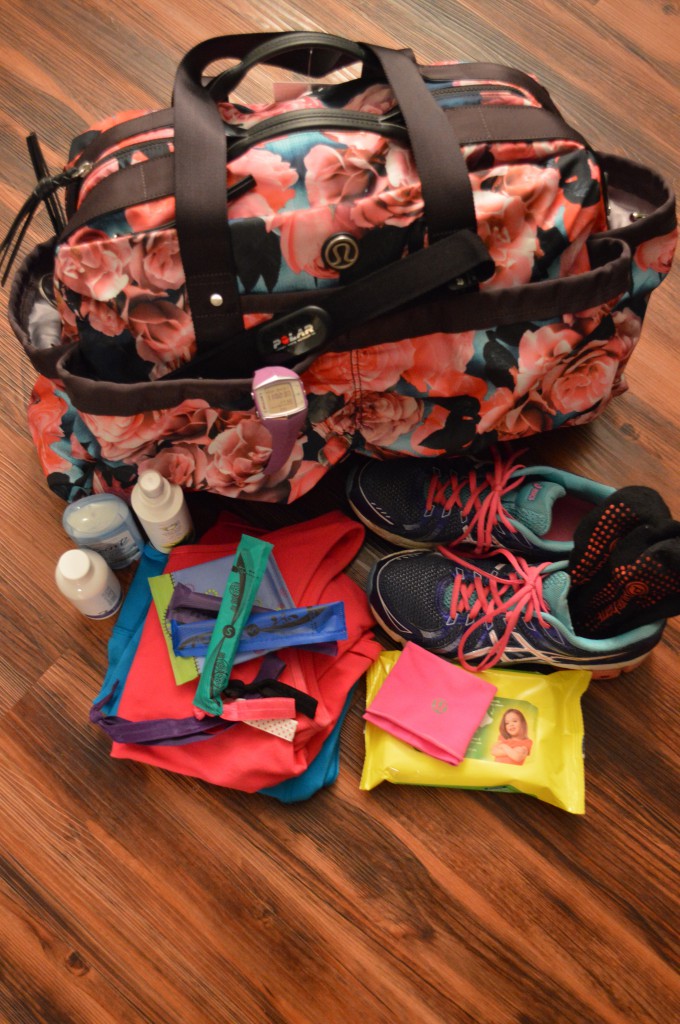 This shop is part of a social shopper marketing insight campaign with Pollinate Media Group™ and U by Kotex but all my opinions are my own. #pmedia #UbyKotex  http://my-disclosur.es/OBsstV
Whether I end up teaching a Pure Barre class, taking Pure Barre, playing tennis, running or doing interval training in the park I basically end up being active in some way shape or form around 6 days per week. I thrive off of the endorphins and the mental release as well as physical from a workout. Even when I'm tired and don't want to get moving in the morning, once I work out, I always feel so much better.
I tend to get in a big hurry most days and end up throwing my clothes in my tennis bag or work bag or even sometimes my purse in a pinch if I don't need my tennis shoes for my workout that day. As I'm looking through all these photos of my must have's I'm realizing how many brights I have! Clearly I like pinks, purples, and blues! If you love those colors and this floral Lululemon bag, you can purchase it at Pure Barre or of course through Lululemon.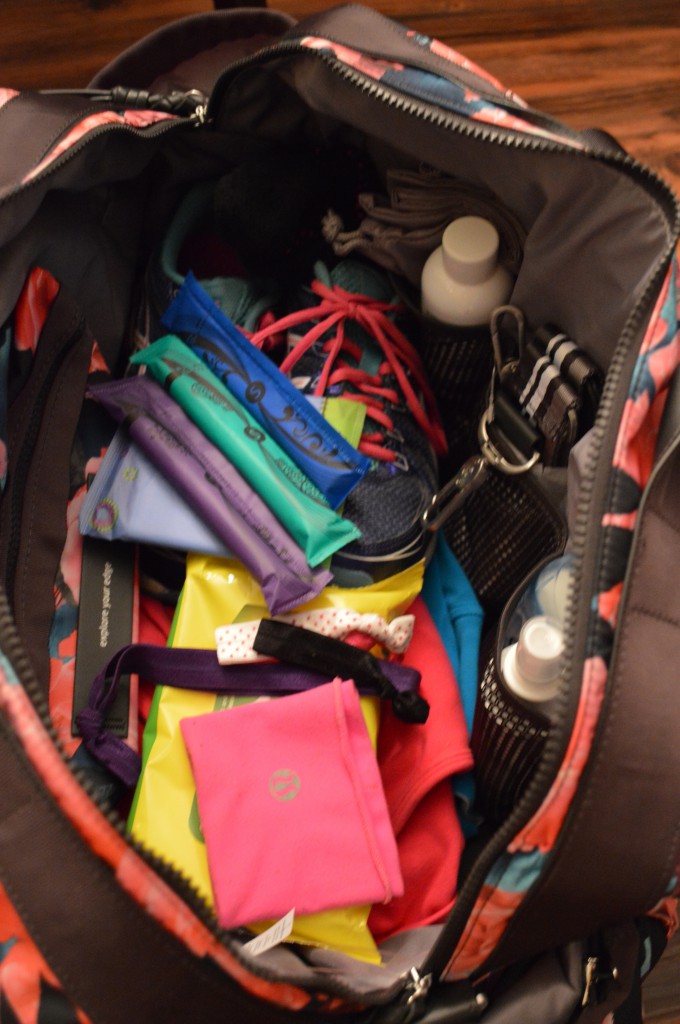 Since I'm on the go most days from work to our Pure Barre studio or a tennis court, here's what I usually have with me:
Polar Watch: Helps me track how many calories I burn, my heart rate, the time and more.
Pure Barre Sticky Socks: I never know when I'll need a pair so I've always got some extra of these around in case I'm called on last minute to cover a class or if I end up with enough time to squeeze in a weekend morning class.
Headband: Usually, I have a headband to hold the microphone on my head when I'm teaching a class but occasionally I wear it to keep my hair out of my face too.
U by Kotex: I love the bright colors and little packaging on these guys in case you know what decides to strike.
Hair ties: Duh. Always. (BONUS: You can get the three pictured in this post for FREE when you buy U by Kotex at participating Walmarts while supplies last!) See what the packages look like below and enjoy your free hair ties; love the polka dotted one!
Deodorant: Of course!
Shine Spray: This is a nice pick me up for my hair when I'm trying to get some life back into it after a workout. I use this or dry shampoo when I need to reign my look back in for a meeting after my sweat session during lunch.
Baby Wipes & Toner: Even though I'd like to say I always use this, I can't. I'm supposed to use it to wipe down my chest and back to keep any blemishes from appearing. Usually running late prevents that though!
Chapstick: I've always got some kind of lip gloss or chapstick on me. Can't workout with dried lips!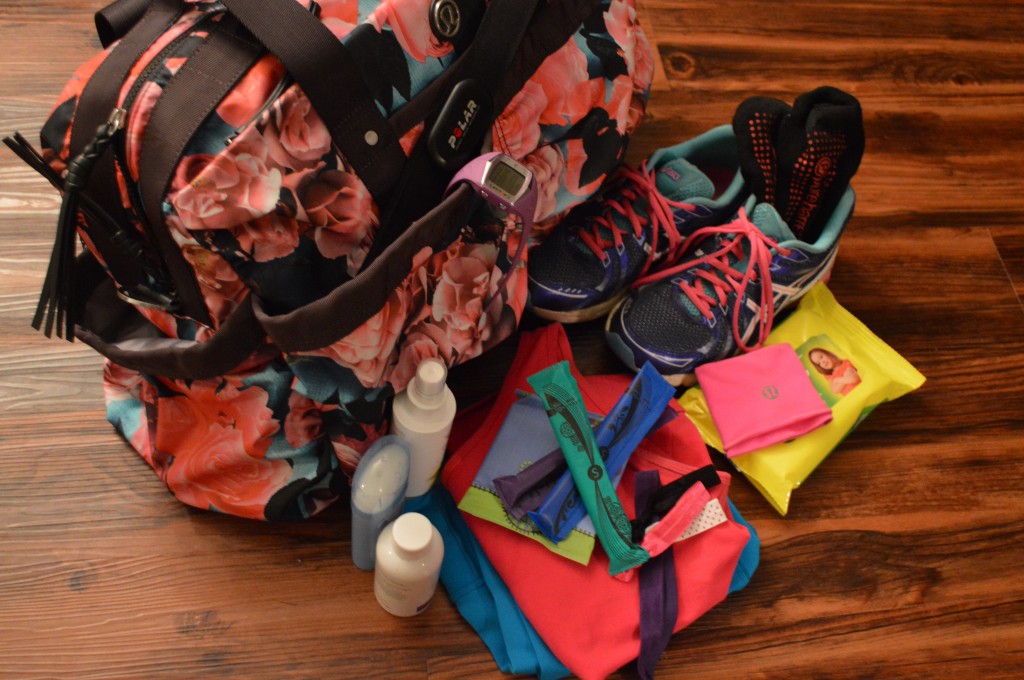 What do you keep in your gym bag? I'd love to hear if you have any must know about products that you love for freshening up after your workout!