I am a member of the Collective Bias®  Social Fabric® Community.  This shop has been compensated as part of a social shopper amplification for Collective Bias and its advertiser. #TrendTea #CollectiveBias.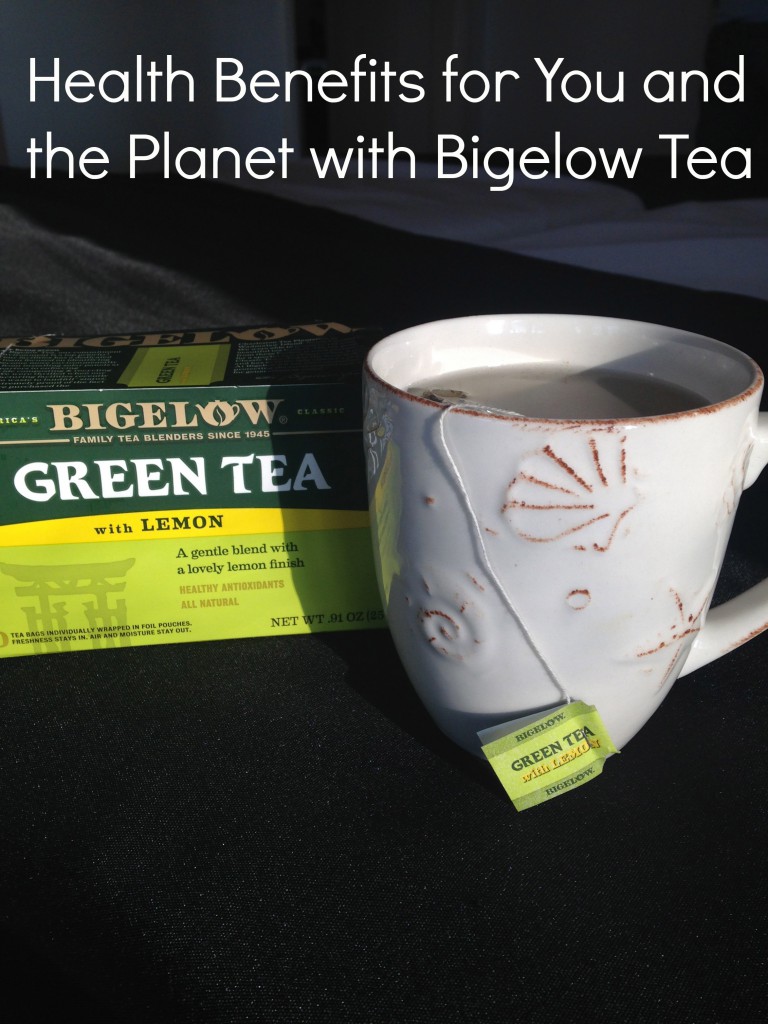 In honor of Earth Day yesterday, I wanted to share one of my favorite eco friendly brands with you today. How many of you are tea drinkers? It took me a while to get used to juicing and to drinking tea but it is WELL worth it for all the health benefits. I'm a big fan of drinking Bigelow tea for the previously shared health benefits I put in a blog post. Drinking green tea can help with cancer prevention, weight loss, a healthy heart, oral care plus MORE!
Bigelow's "SustainabiliTea" program and their efforts to protect the planet are pretty impressive as you can read about below. Bigelow Tea's philosophy to make a difference started at the beginning and is ingrained in the culture of their company.
Energy conservation: 880,000 kWh of solar energy solar panels generated to date; enough to power 568 homes for a year

Land preservation and protection: 347 acres held by Bigelow Tea to prevent it from future real estate development

Waste reduction: 0% of waste going to landfill from Bigelow's three facilities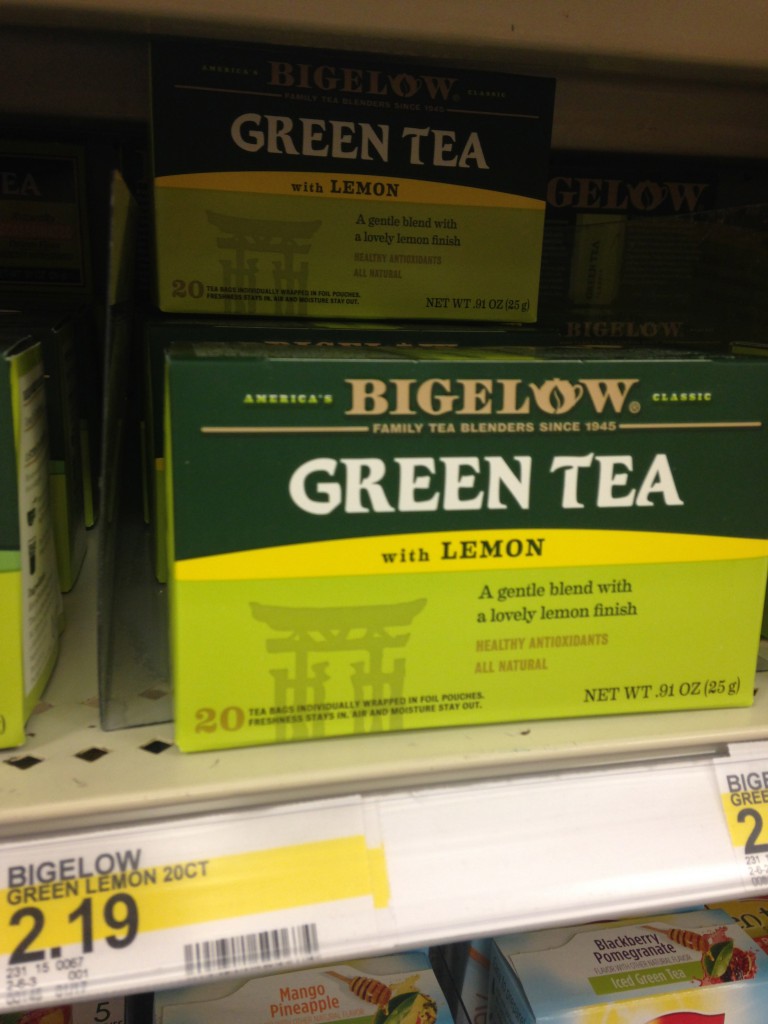 So, not only can you drink this tea to help your body be better, but you can also help the planet out. 🙂 I think that we are called by our Creator who made this earth to take care of our surroundings and to be responsible with our energy, time, and effort with ourselves, our families and our world.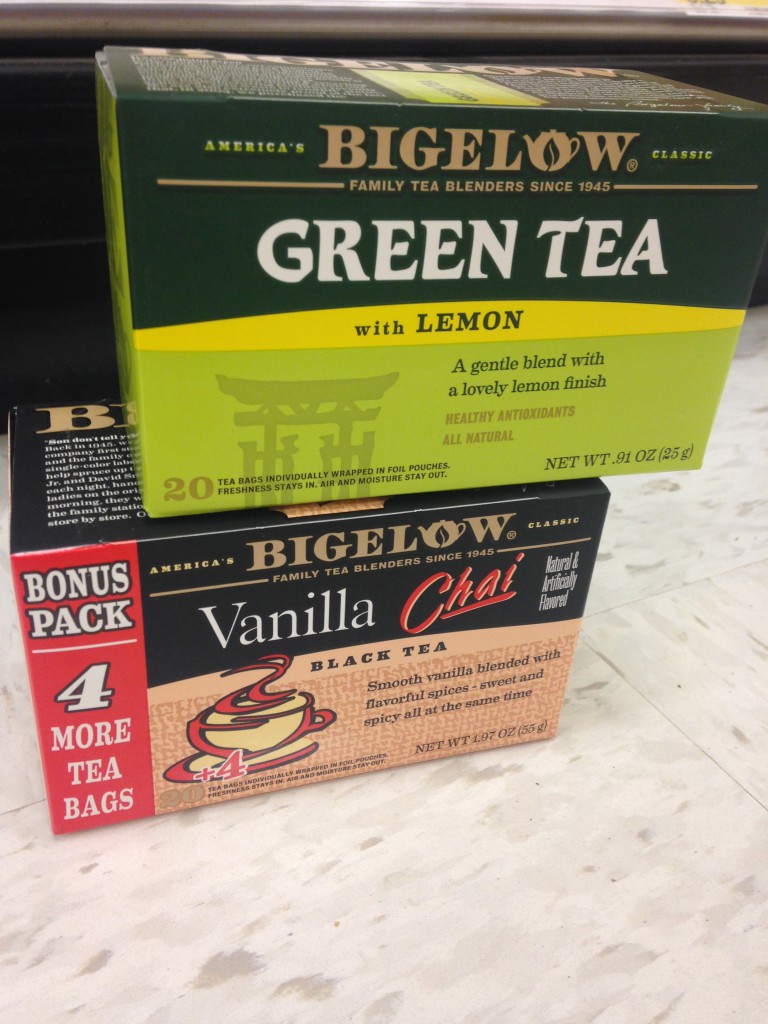 As any female knows, Target is where it's at…I had quite the fun excursion to Target the other day and instead of buying ONLY what was on the list (Bigelow tea & a gift for a friend), of course, I ended up with some white linen pants, extra food items and other odds and ends. Dang you, Target! (Find Bigelow Tea on the aisle with all the other teas and drink products.)
But to me, Target is an awesome treat during the day, just like a cup of steamy tea. So, do yourself a favor and head to Target, pick up some Bigelow tea and enjoy a mug of it when you get home. Cheers to your health & cheers to "sustainabilitea."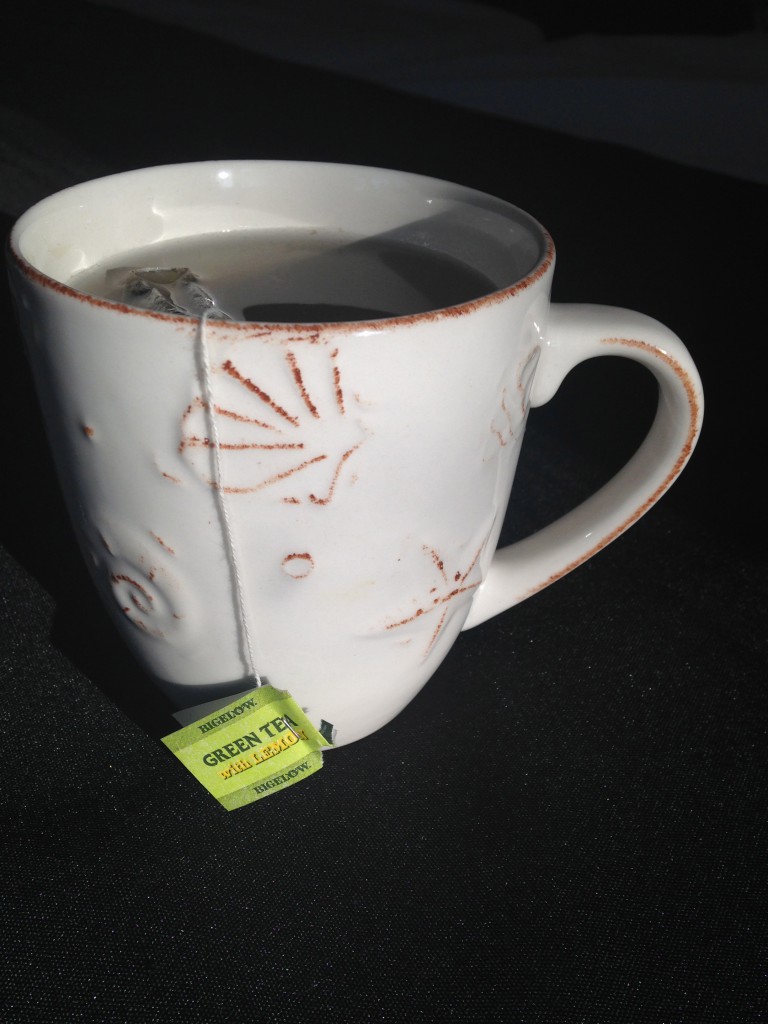 PS You can enter to win some cool prizes from Bigelow Tea for Mother's Day here by liking their Facebook page! The contest ends 4/30, so enter soon! And, you can tweet with them here.