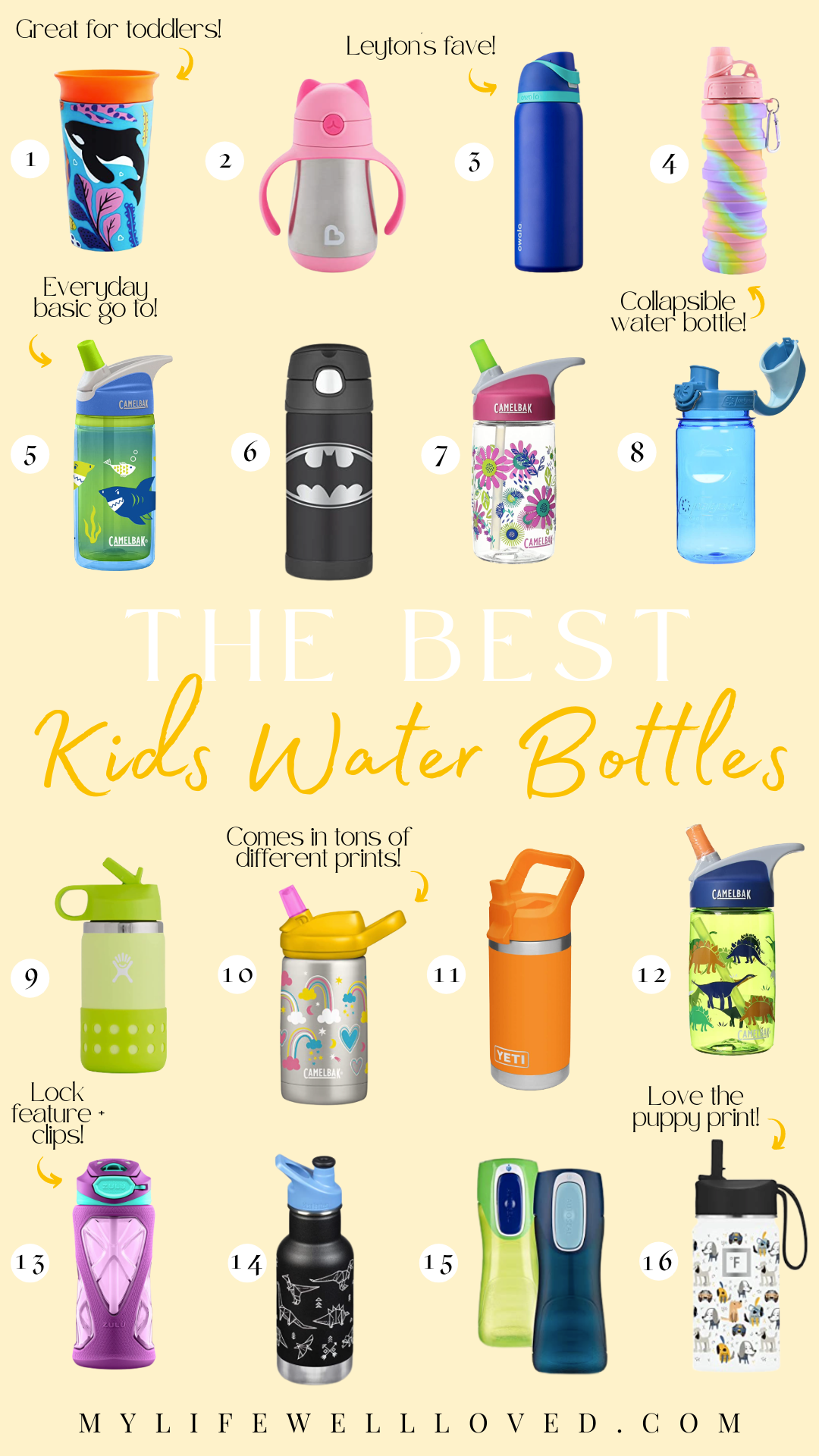 Thank you to Swanson Health for partnering with me on the Best Water Bottles For Kids post!
Keep scrolling for the best water bottles for kids below!
As a busy boy mom to a 6 year old and 3 year old, I certainly know there is a never-ending line of sports and therefore water bottles ahead of me. Just as much of a struggle as it was to find the best sippy cup and leak-proof cups for them as babies and young toddlers, we are now at the point where Leyton needs a water bottle to take to school and a great one for soccer practice. Finn will join Leyton on the soccer field in the fall so, needless to say there will be no shortage of water bottles to be had at our house.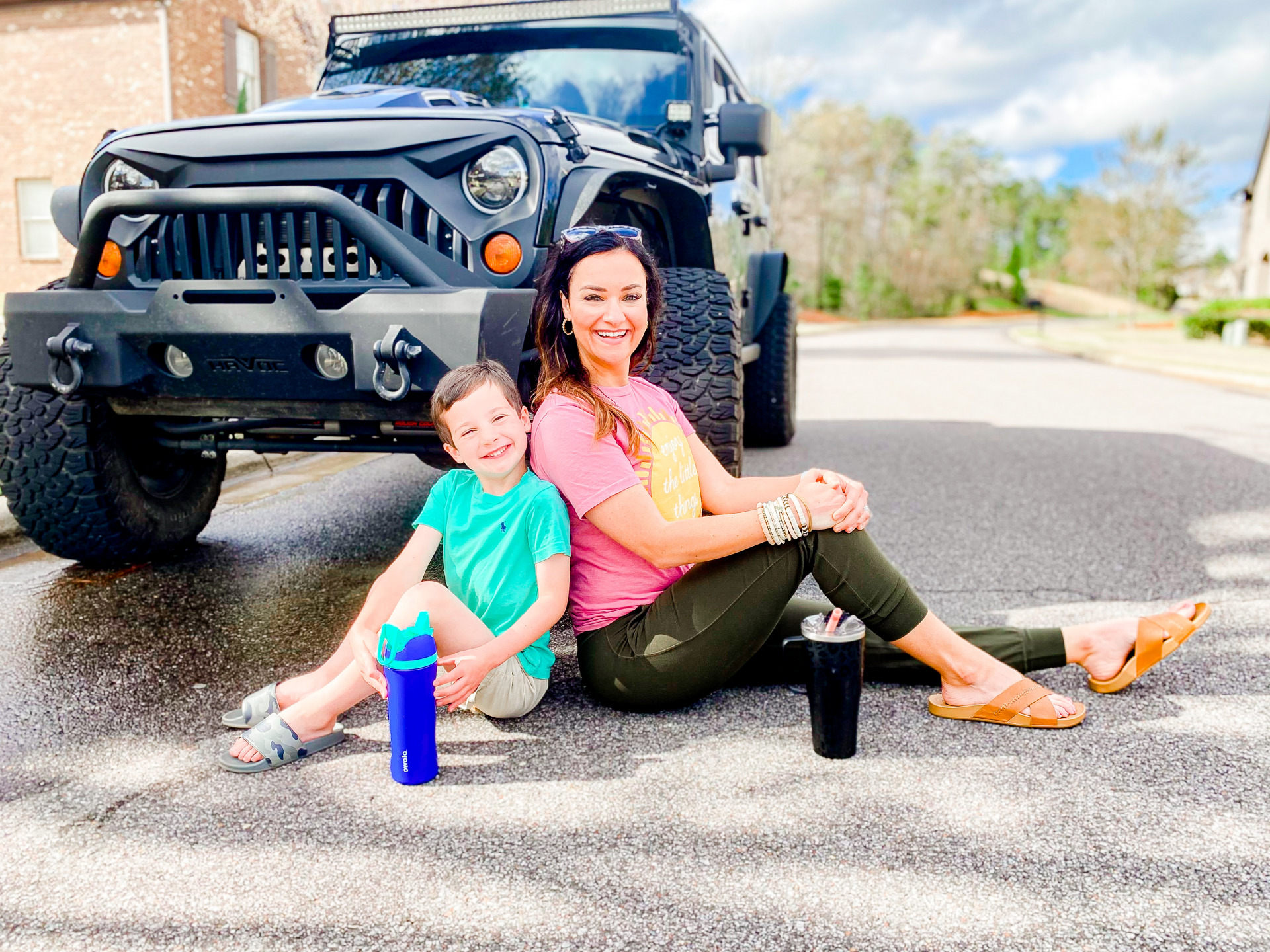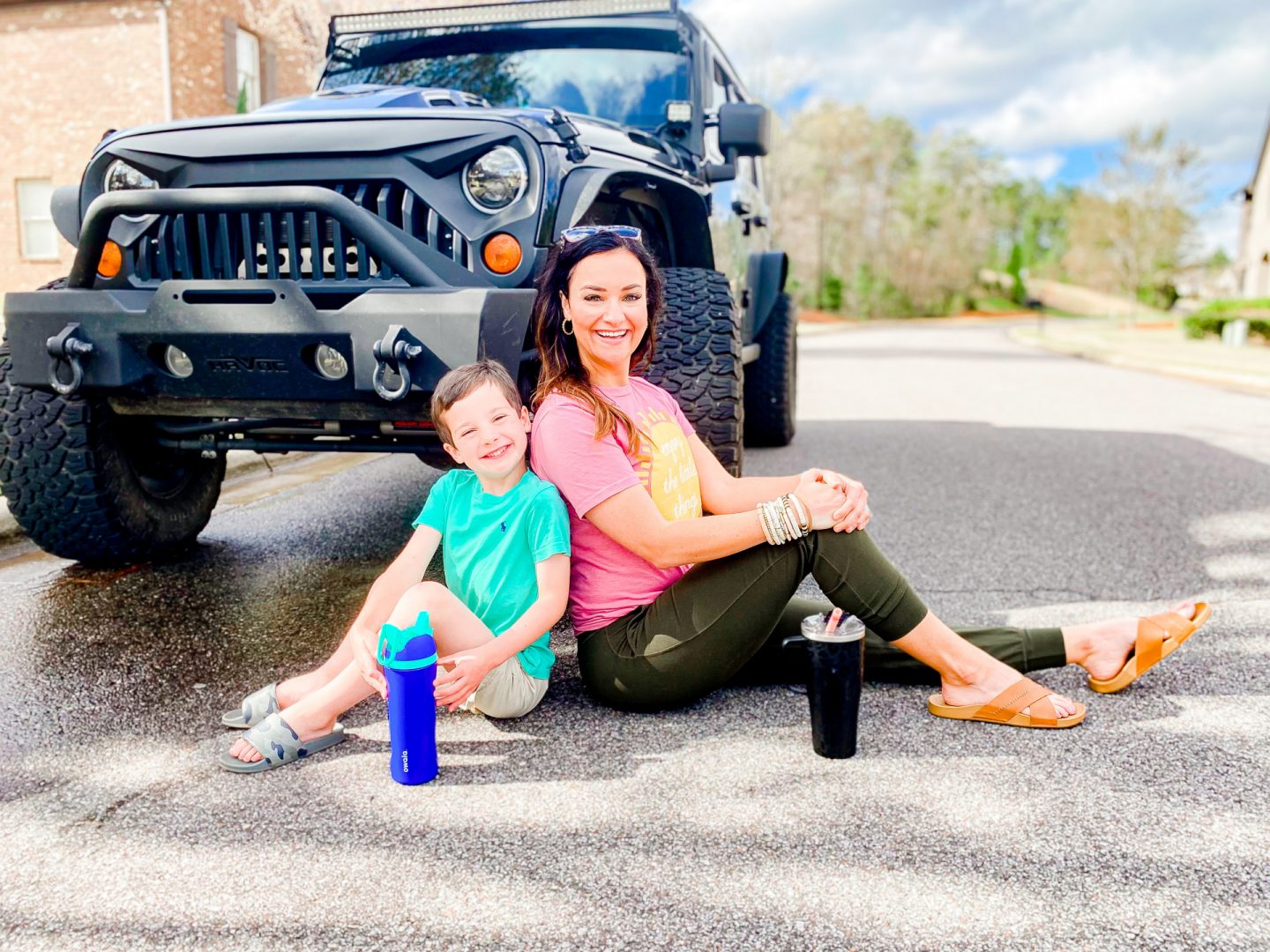 Shop The Post HERE: Sunglasses // Graphic Tee (Use code HEATHER15 for 15% off!)) // Joggers // Sandals // Tumbler // Leyton's Shirt // Leyton's Shorts // Water Bottle
As y'all know, I am a self-proclaimed water bottle aficionado. I wrote a whole post on my favorite water bottles that I use. I love the Owala water bottle so much and use it on the daily basis. For tiny hands, we LOVE the smallest Owala water bottle for school and soccer.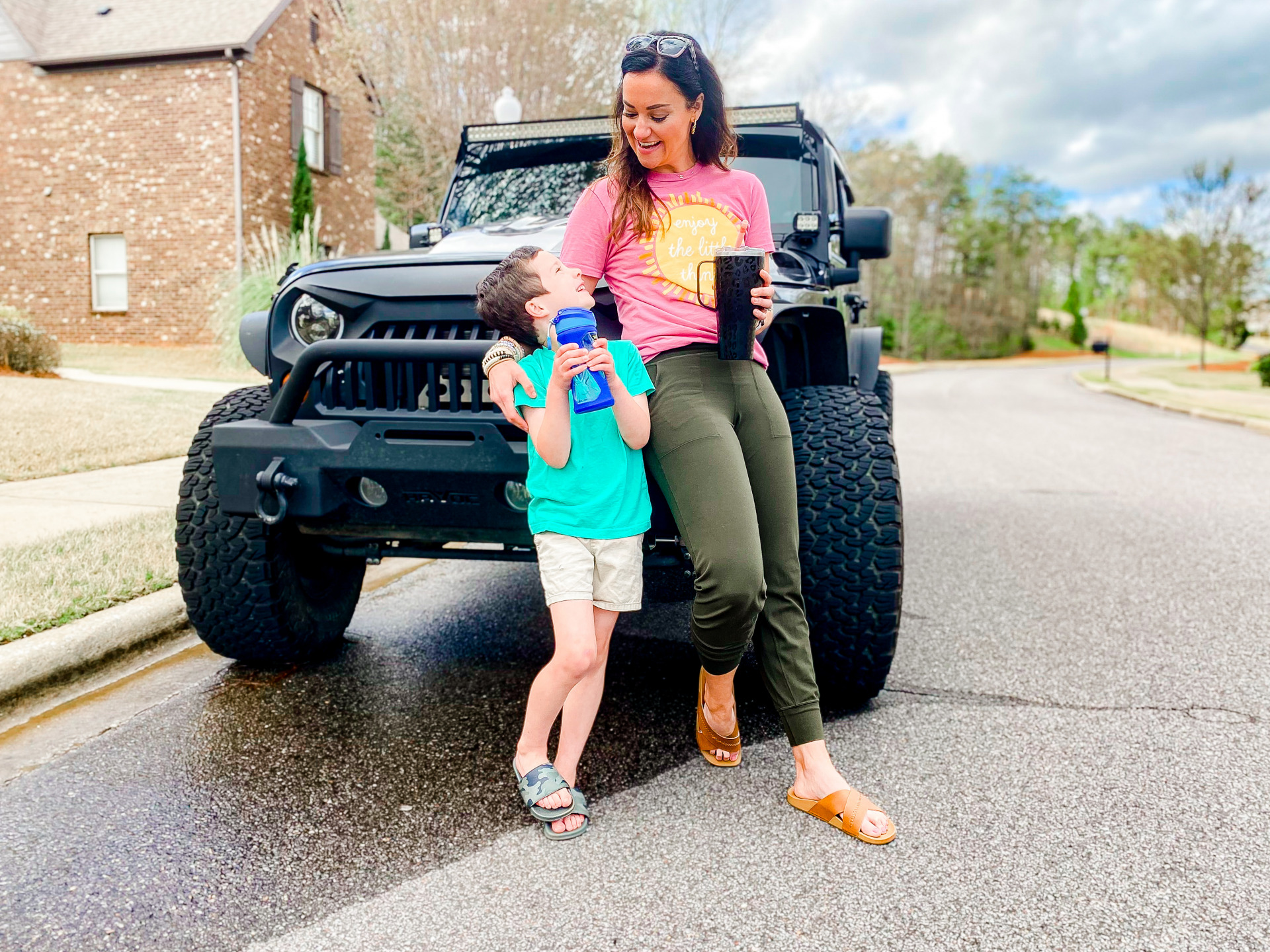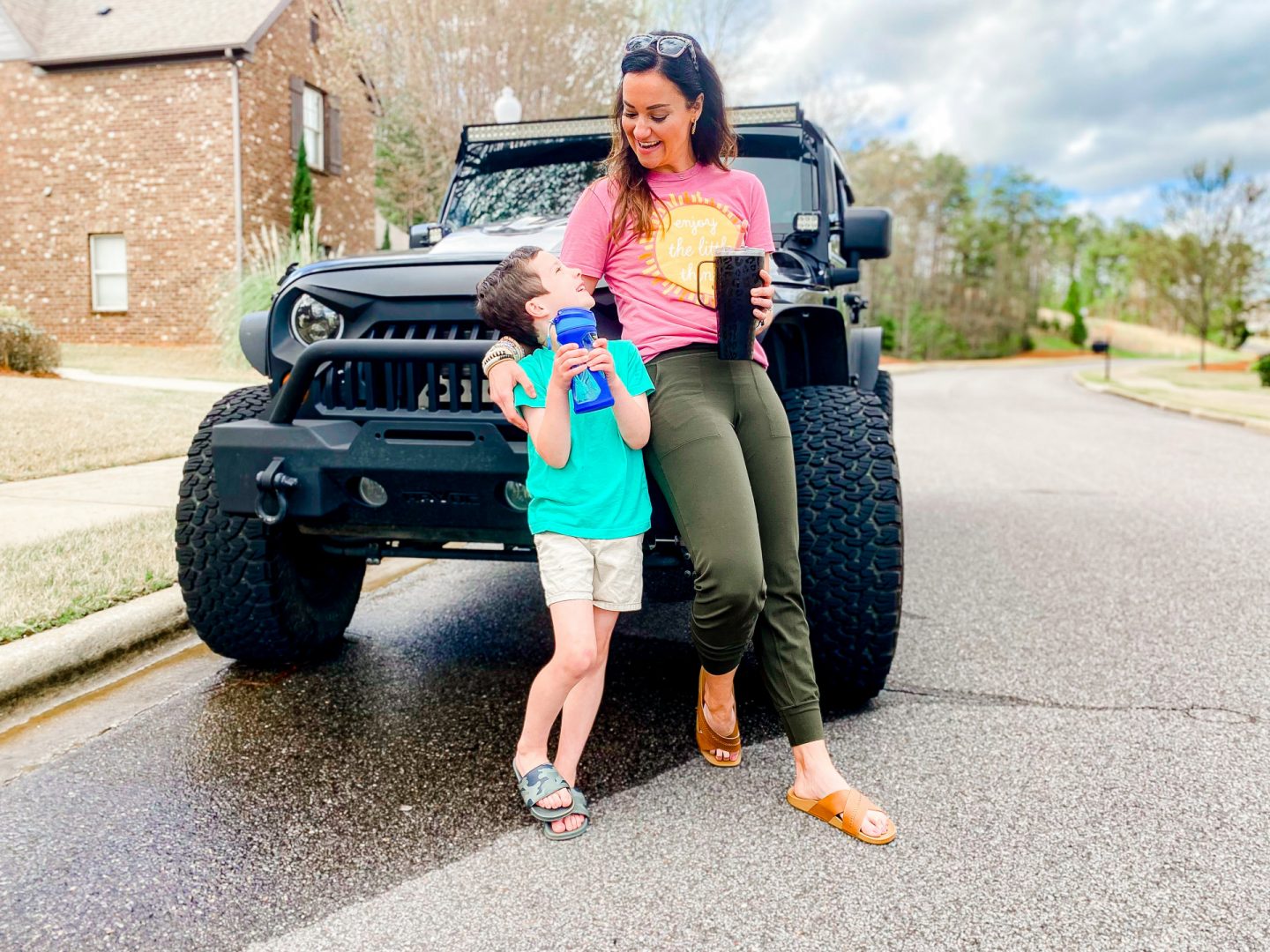 I know a lot of y'all get the clear Owala water bottles because your schools require you to have one you can see through – so it's great that they offer that option! For Leyton and Finn, they can use water bottles that aren't clear. We really like the insulated ones that keep them colder for longer.
Anyway…without further ado, I'm linking up ALL of our favorite water bottles for kids! Some of them are great for all ages. Some are more for younger toddlers and others can work well all the way up to your pre-teens and high schoolers.
Zulu Torque // Munchkin Whale // CamelBak Dino // Contigo Shark // Munchkin Cat
I hope that this post is a great resource for my fellow parents! If I am missing any other great options, please let me know what I should add to the list! We are always up for trying new water bottles and putting them to the test with our two crazies ;). I certainly believe the water bottle technology has come a long way so putting them through the ringer is so fun for us!
In the midst of your kiddos hydration intake, make sure you're fueling them with some good food for their bellies too! I know, I know… You're thinking, "Heather, seriously? How the HECK am I supposed to keep track of it all?!" Well, friend I've got just the thing. I created a full Kid-Friendly Meal Planning Ebook! You'll love the ease of meal planning, fun activities for your kids, money-saving tips, and more.
Health Hack For Kids This Back to School Season
If there's one thing us busy mamas don't want to worry about is our kiddos not feeling their best. Not only is it so sad to see our babies not feeling themselves, but if we aren't feeling our best either, then it's harder to take care of them, and that's not fun for anyone!
I have my kids take vitamins each morning before they head out the door, which eases my worries about them having a strong immune system. I've recently added gummies from Swanson Health into the boys routines and they are loving them! Leyton loves the yummy fruit flavors, and Finn loves anything that comes as a gummy which makes my life easier – ha!
These gummies pack in 12 important vitamins and minerals for healthy growth and development and provide an extra layer of protection for my kids, which makes me feel more confident when sending them out the door to school.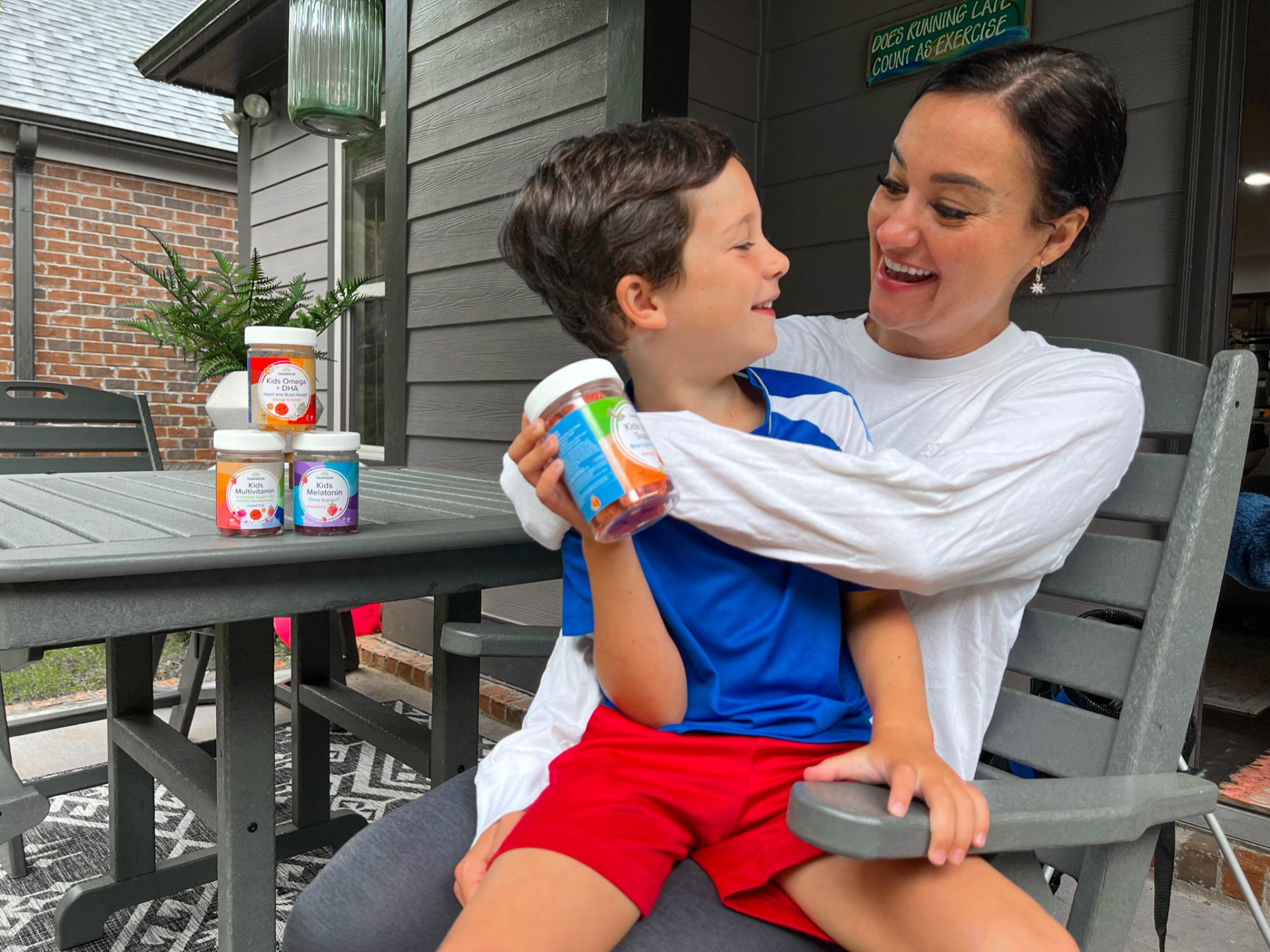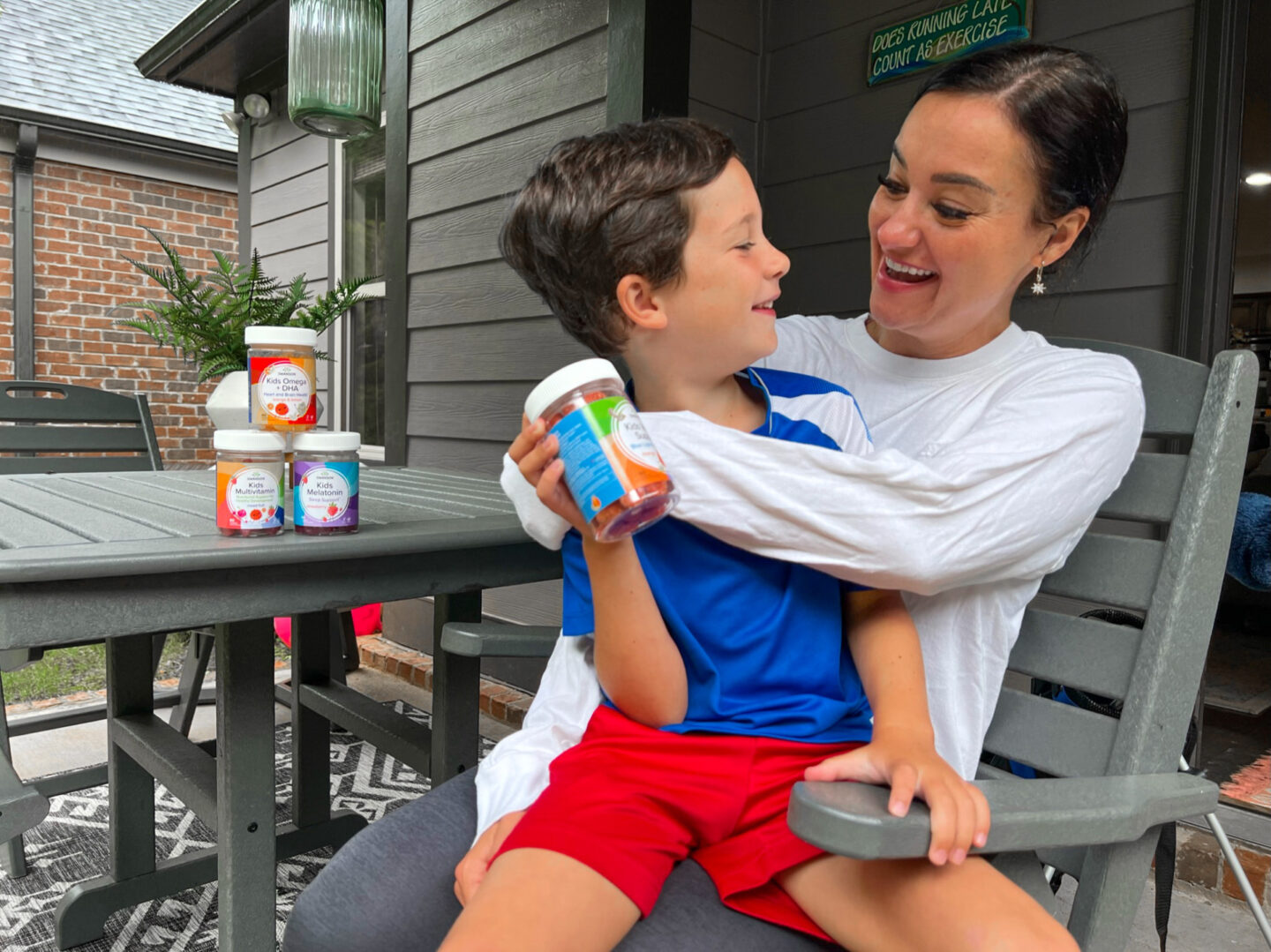 The Best Water Bottles For Kids:
#1 // Munchkin Orca – No straw, and great for toddlers as they get the hang of water bottles without a nipple.
#2 // Munchkin Cool Cat – This one has a simple locking lid that toddlers can figure out + opens up with a straw! One of Finn's favorites!
#3 // Owala
#4 // MAKERSLAND Rainbow Collapsible
#5 // CamelBak Shark – Leyton's go to from ages 3-5!
#6 // Thermos Funtainer
#7 // CamelBak Daisies
#8 // Nalgene Blue
#9 // Hydro Flask
#10 // CamelBak Rainbow Love
#11 // Yeti Rambler Jr.
#12 // CamelBak Dino
#13 // Zulu Torque – It's a constant back-and-forth between this one and the Owala at our house. Leyton really loves both!
#14 // Klean Kanteen
#15 // Contigo Autoseal Trekker
#16 // Iron Flask
CHECK OUT MORE HEALTHY LIVING POST HERE:
SHOP The Best Kid Water Bottles Post Below:
PIN The Best Kid Water Bottle Post For Later!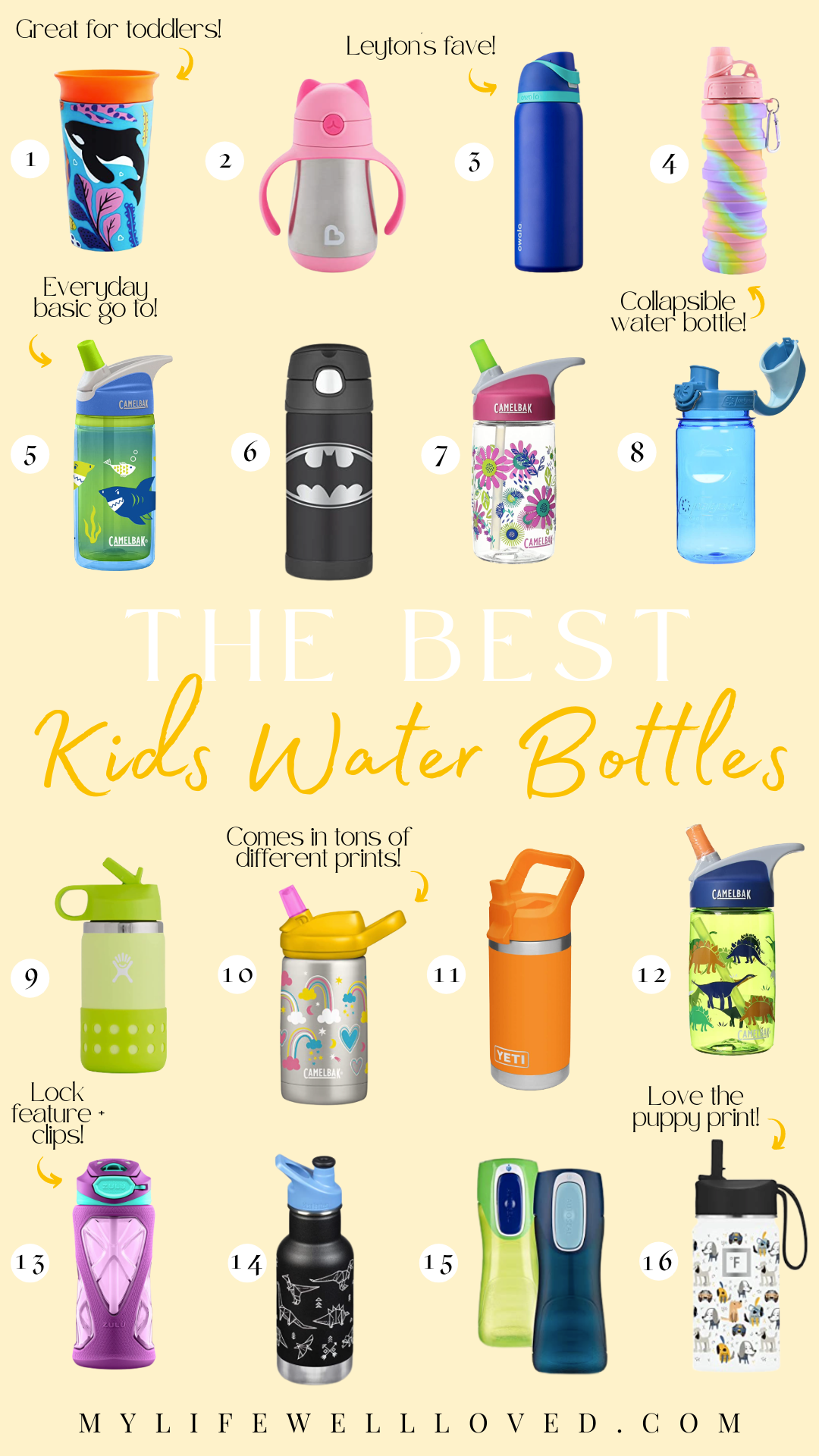 Heather Brown helps busy mamas of young littles who are caught in the hustle to find encouragement in their journey to true health, from the inside out, starting with the heart. Read her journey of learning to live a life well-loved
HERE!