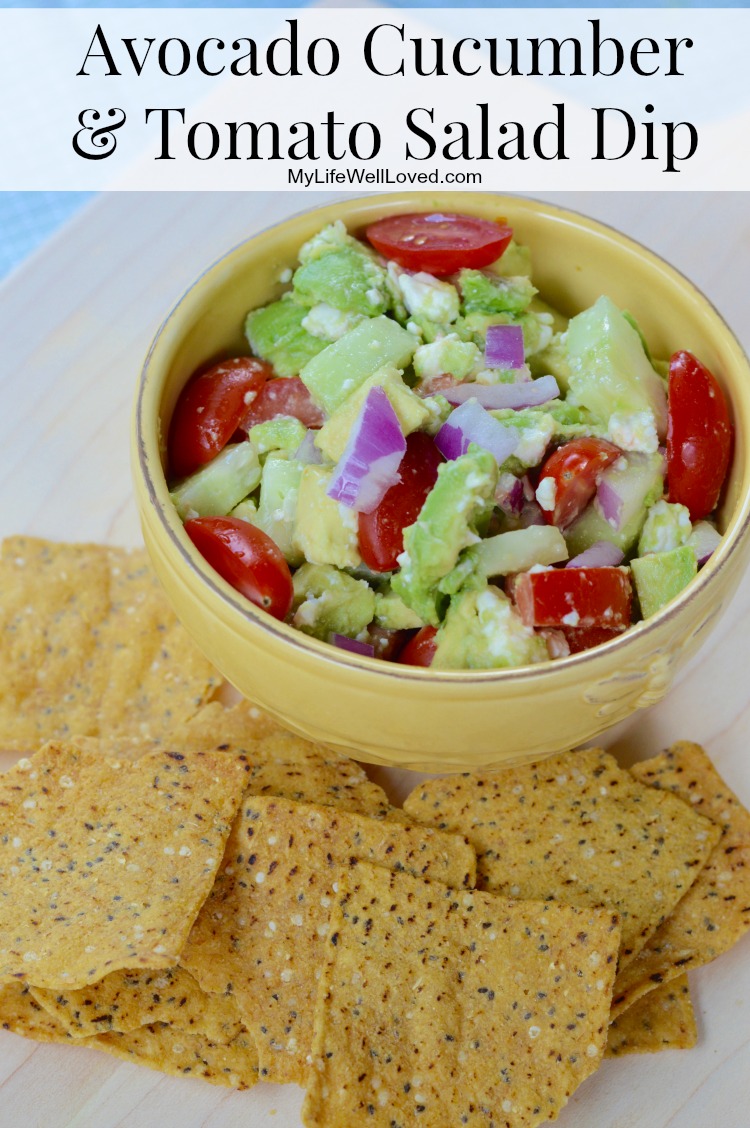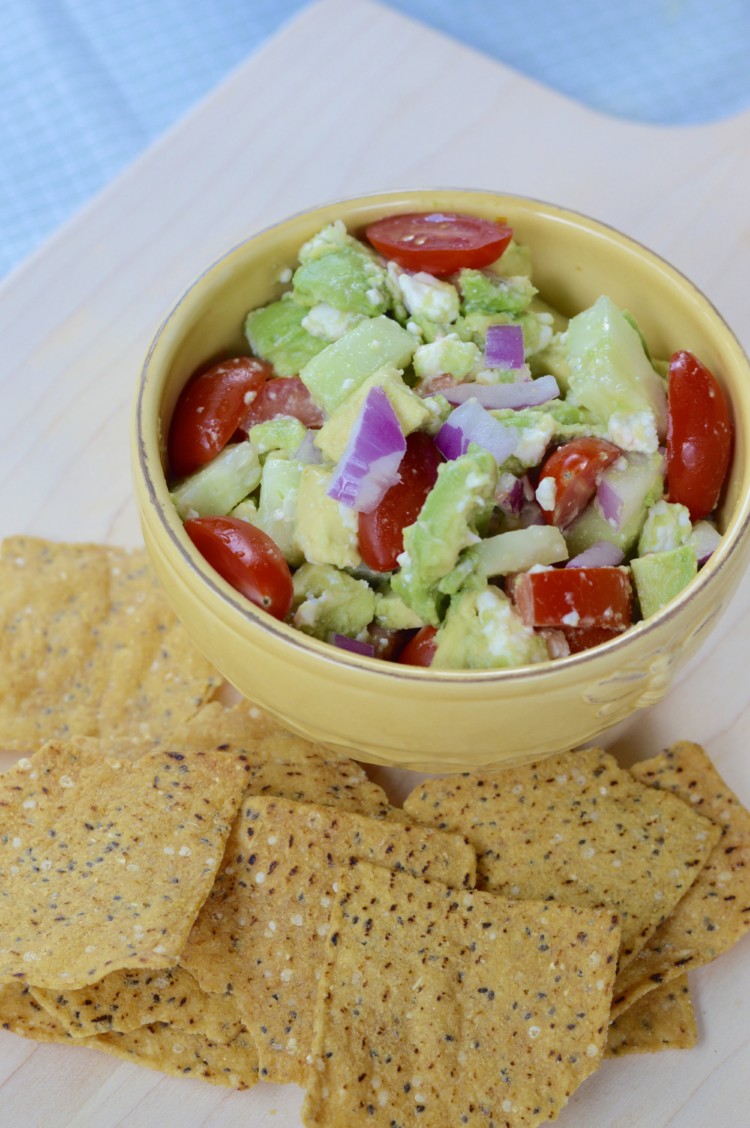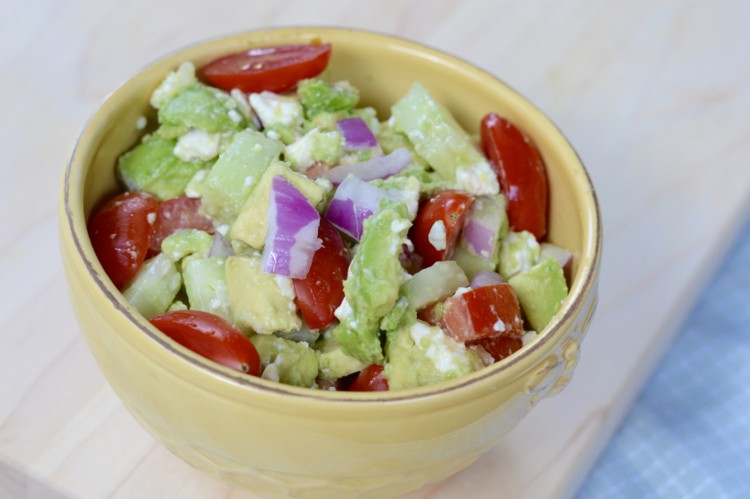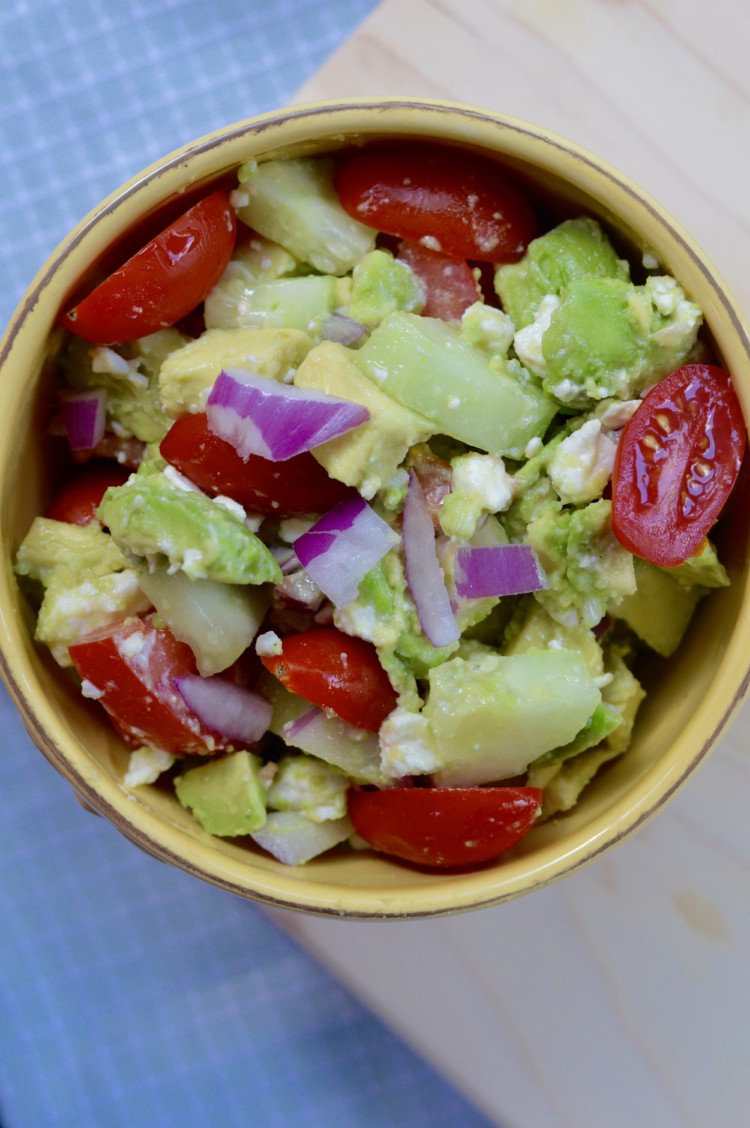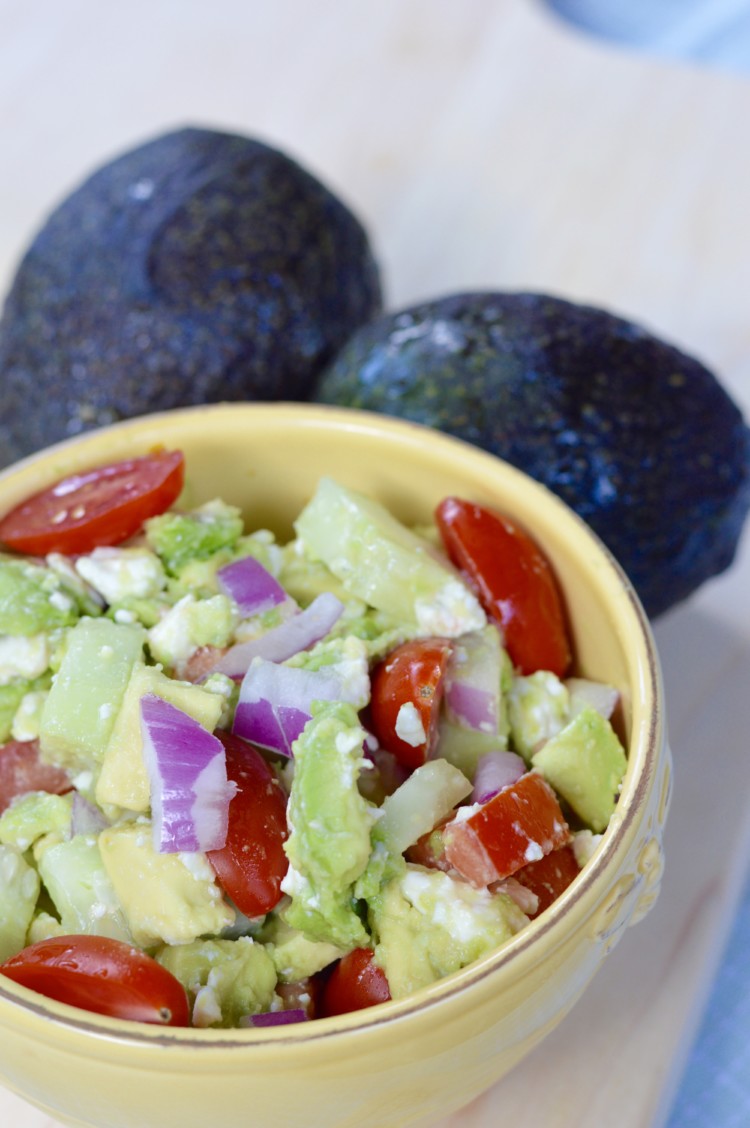 Today is a delicious and healthy treat day on the blog. I'm introducing you to my new favorite dip, salad and summer meal, all in one. This Avocado Cucumber Tomato Dip recipe is so good I sometimes eat it right out of the bowl! The great thing about this dish is that it comes together quickly and most of the ingredients you probably already have in your pantry. We enjoyed this during a cookout with friends over Memorial Day Weekend!
Speaking of which, it was SO nice to have a long weekend. With a dad who served in the Navy, a grandfather in the army and an uncle in the army, we certainly are grateful for our country and for those who gave their lives to help make America great. I hope that you reflected on these blessings and also enjoyed a wonderful kickoff to summer!
We enjoyed some cheap Mexican on a baby take-along date night on Friday and followed that up with a game night at our friends the Davises (who by coincidence we hung out with last year on Memorial Day and made this delicious Patriotic Fruit Pizza). Saturday I taught a Pure Barre Platform class, we went to our neighbor's 1 year old birthday party, enjoyed a walk, cooked fish on the grill and ate outside and then caught up on The Bachelorette. Sunday included church, Blueberry Superfoods Pancakes Sandwiches, pool time with friends, and a cookout where I brought this delicious Avocado Cucumber and Tomato Dip. So, as you can see, it was a delightful weekend that makes returning to work a little harder. 😉
OK, now back to this recipe…it is both refreshing and delicious. We served it with black bean based organic chips and I ate the first round as a dip and then just added the salad to my plate to enjoy with my hot dogs and roasted veggies. I hope you will enjoy this recipe for your next lunch, as a little crunch on a sandwich or at your next cookout! How was your Memorial Day Weekend and did you try any new recipes that I need to try?

Avocado Cucumber & Tomato Dip
Ingredients
1½ cups of chopped tomatoes
1 seeded and diced cucumber
2 diced avocados
4 oz crumbled feta cheese
2 tbs minced red onion
Sprinkle of Parsley
2 tbs olive oil
1 tbs red wine vinegar
Pepper & Sea Salt to Taste
Instructions
Chop tomatoes into a medium dice. If using cherry tomatoes, cut in half. Add to a bowl.
Seed cucumber and dice. Add to bowl.
Remove pit, dice avocado and using a spoon scoop out the avocado into the bowl.
Add feta, minced red onion and parsley.
Whisk together olive oil, red wine vinegar and black pepper - pour over salad.
Toss gently so the feta and avocado don't break up.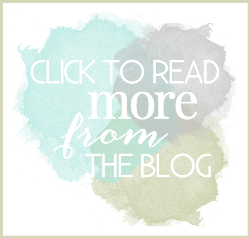 Free Pantry Staples List
Get the FREE Clean Eating Pantry Staples Printable List plus healthy living lifestyle tips from MyLifeWellLoved.com!