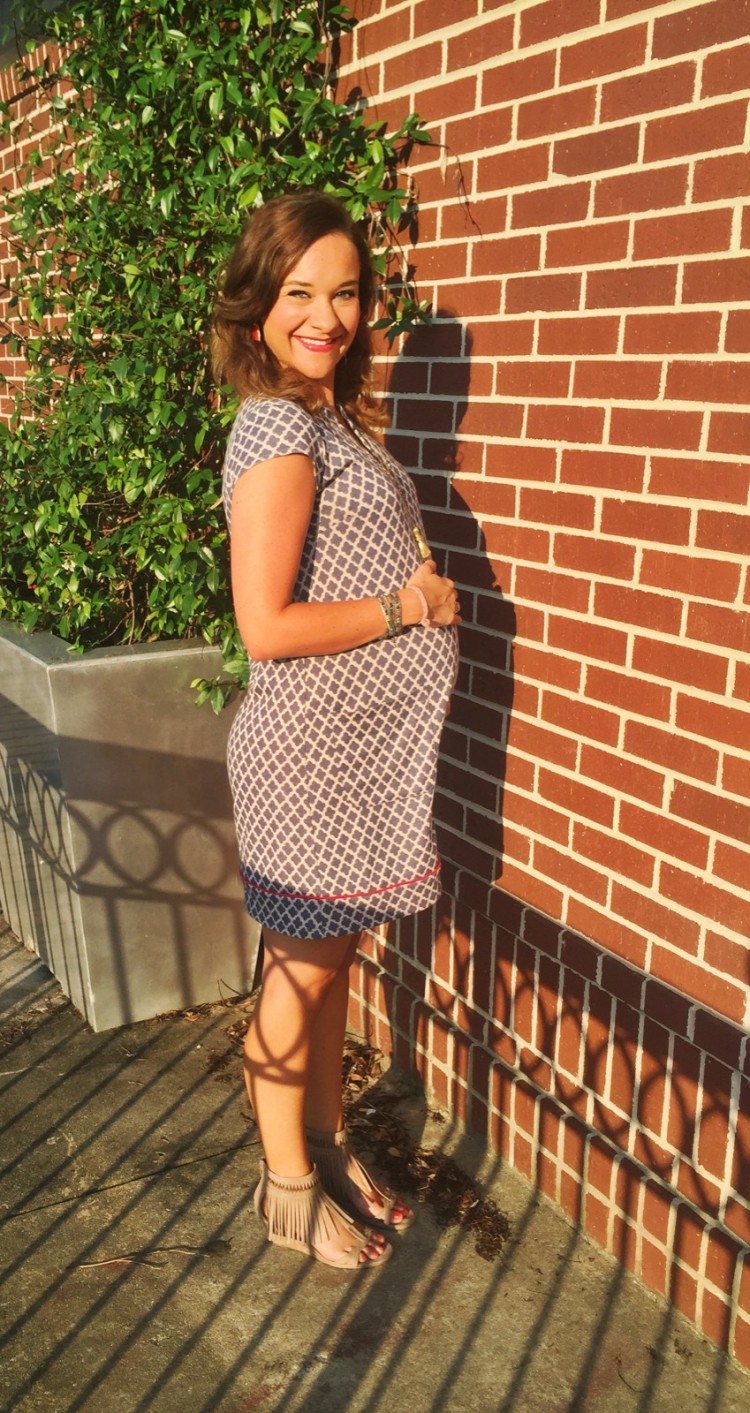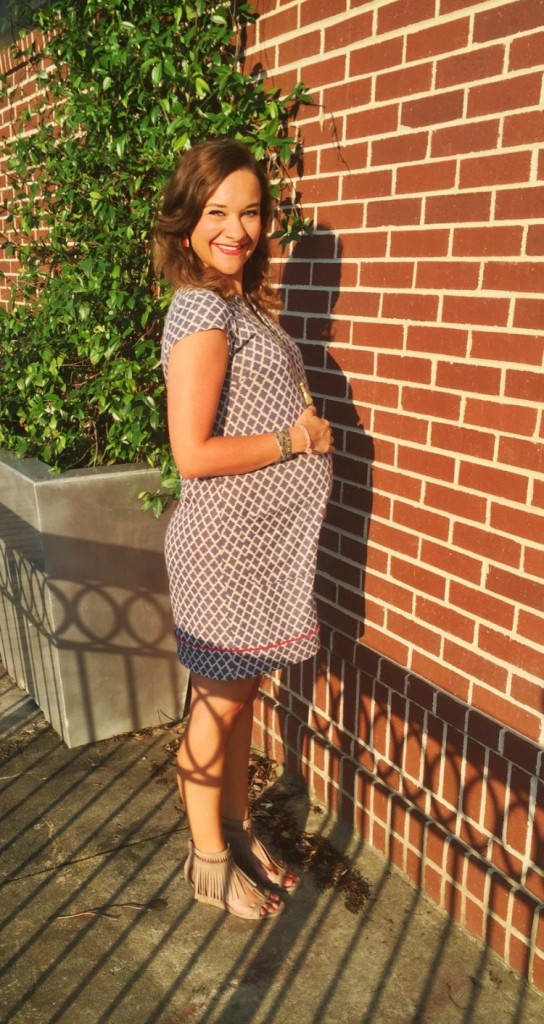 How far along? 33 Weeks. In case you missed my last update, here's my 32 week update.
Maternity Clothes: Yes and it's so hot outside I really only want to wear dresses and flip flops…give me all the comfy, cool clothing!
Stretch Marks: None yet, thank goodness, thanks to Basq!
Sleep: I find that I am sleeping ok but once I wake up early in the morning, it's hard to go back to sleep.
Best moment this week: I helped hostess a group baby shower for some of my other Pure Barre preggo babes at Cocina. It's always so much fun spending time with our PB B'ham team!
Food cravings: LOTS AND LOTS OF WATER: It is so hard to stay well hydrated in this heat! No food cravings thought. It's hard to eat a meal without feeling very uncomfortable. There's not much room for my stomach to expand, I guess. BUT the cheese dip I had this week was SO good.
Anything making you queasy or sick? No.
Gender: boy…Leyton Samuel
Symptoms: This week we've been doing a lot of organizing and purging, so I noticed a lot of Braxton's Hicks contractions during that. Heartburn has become a little bit of a bugger, but nothing terrible. And I just feel large…it's harder to bend down, it's hard to get off the floor, hard to roll over, etc.
Movement: Oh my goodness, yes! SO much movement. Almost every day I get my breath taken away by a strong kick or punch.
Belly Button in or out: Totally flat. Hope it stays that way!
Wedding Rings on or off: on.
Mood: Just taking lots of deep breaths trying to manage lots of stress going on this week. 🙂 I think I have to take lots of deep breaths because I feel short of breath too. I'm tired of getting easily exerted.
Baby is the size of: Weighs as much as a Pineapple, a little over 4 lbs. Over 17 inches…
Looking forward to: An exciting weekend ahead of nursery work and nesting.
Shop the Look: Dress: Maternal America from The Swanky Stork (Similar style, different color) | Earrings: Kendra Scott | Shoes: Just Fab (Similar) | Necklace: Rose Golde; local love! (Similar)
Heather Brown helps busy mamas of young littles who are caught in the hustle to find encouragement in their journey to true health, from the inside out, starting with the heart. Read her journey of learning to live a life well-loved
HERE!