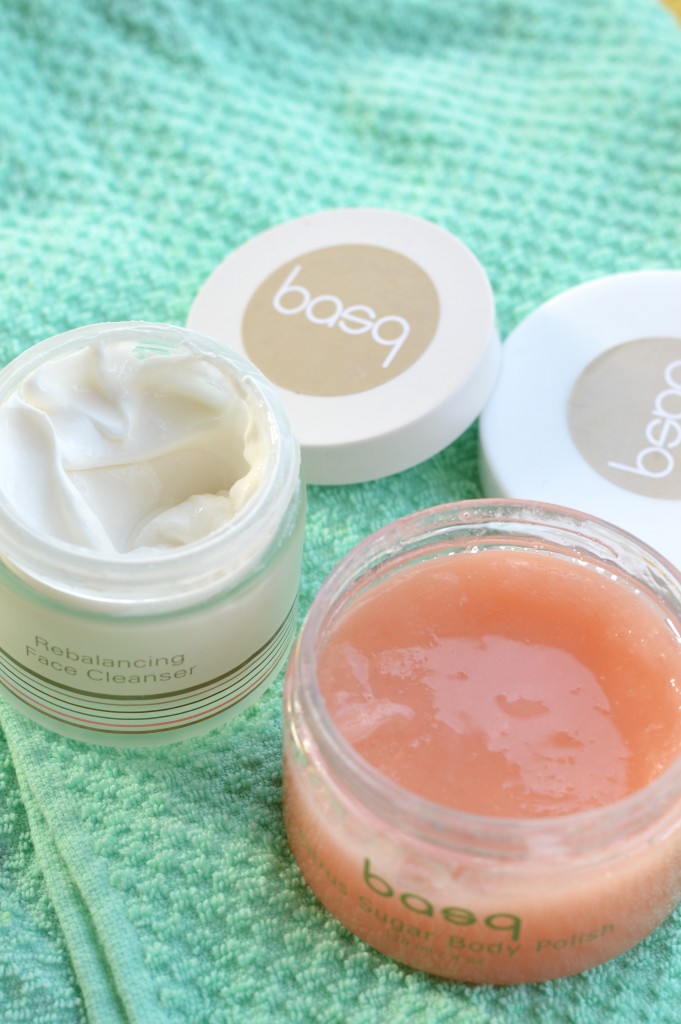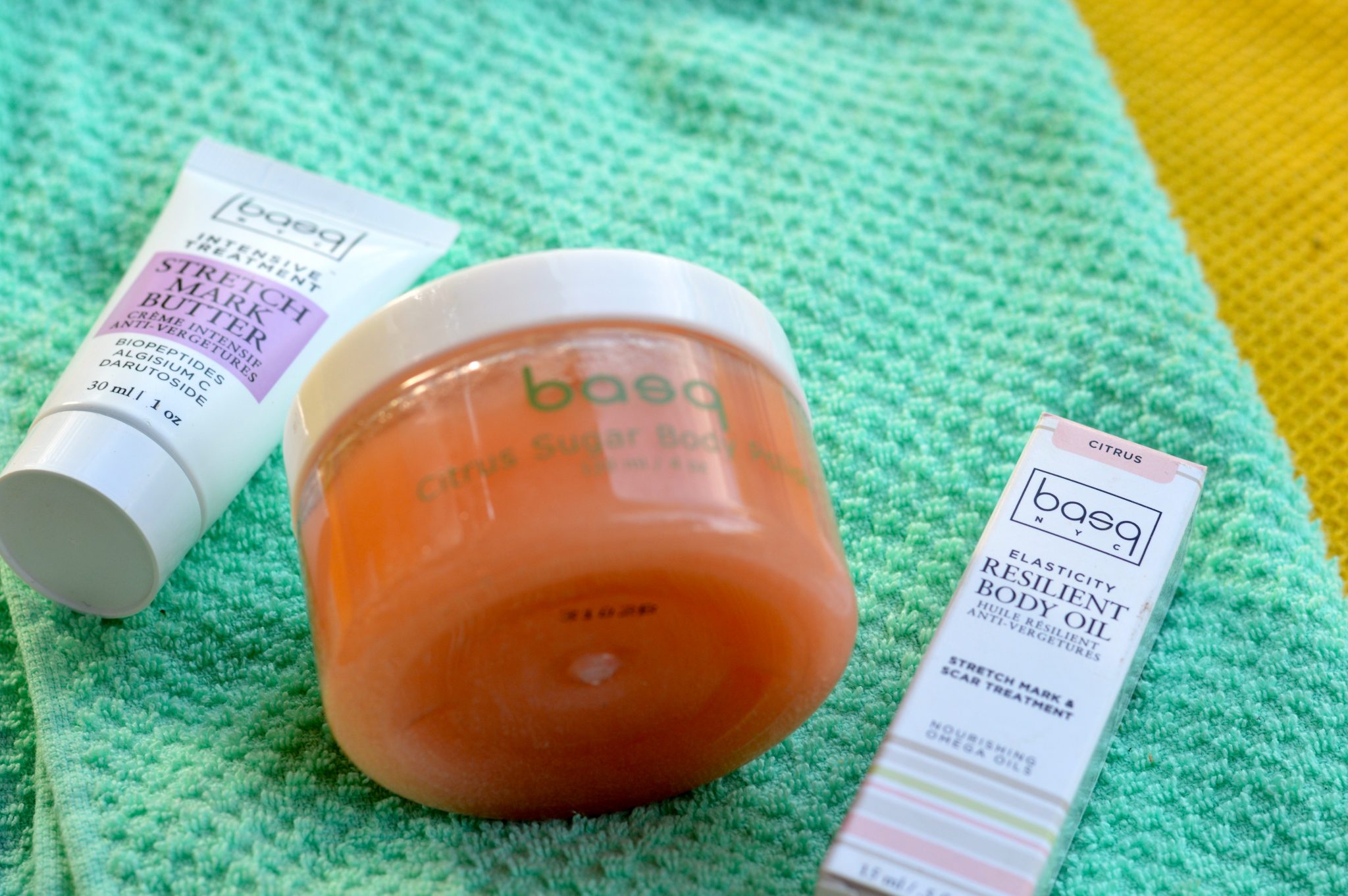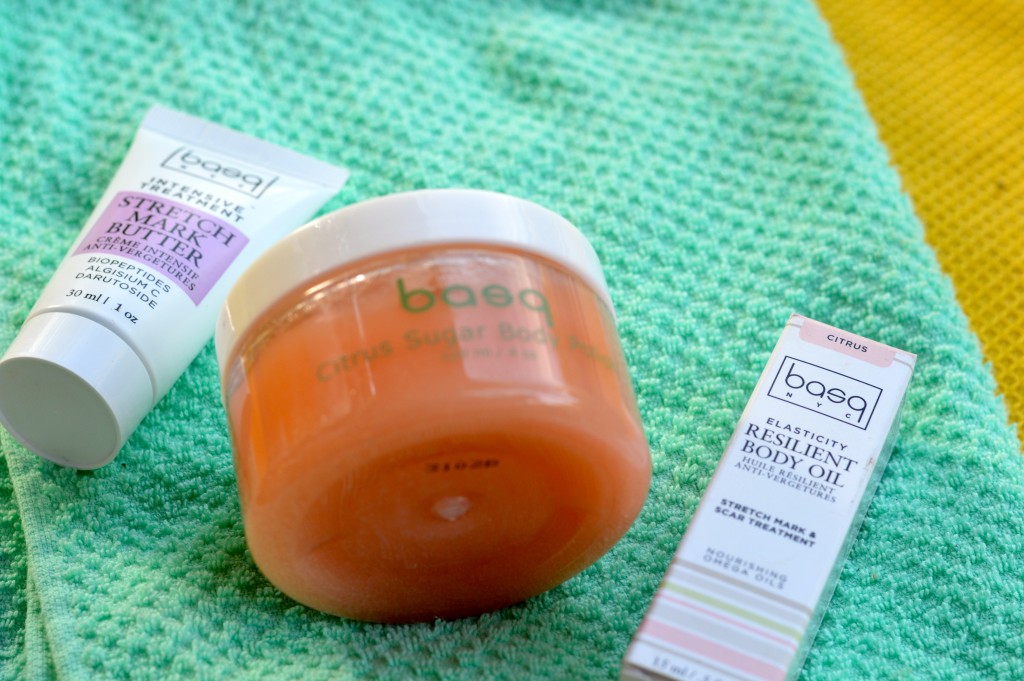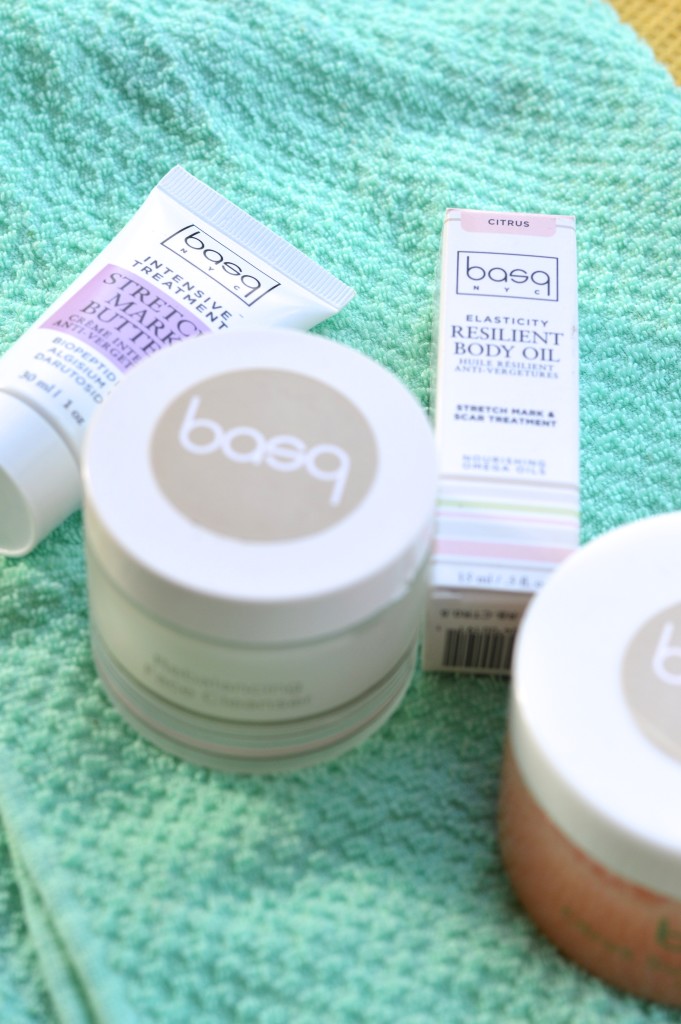 Update: I went all the way through pregnancy with NO stretch marks. After I had Leyton (you can read his birth story HERE) I mistakenly stopped using the body butter and oil. I got a stretch mark on my chest which I promptly started slathering Basq back onto. And now, it's GONE! I have been blown away by this product and highly recommend it to any pregnant friends.
I have found my new holy grail face wash: Basq Rebalancing Facial Cleanser
. After getting pregnant, I started breaking out pretty badly along my jaw line and on my back. It's just lovely all the side effects that pregnancy will have on you… Weight gain isn't enough, NO…let's add in acne, swelling, and a few other symptoms I'll leave to your imagination.
After I posted a photo of my Basq on Instagram when I first got it, one of my Instagram followers commented, "Love their rebalancing facial cleanser! It is literally the best cleanser I have used, you will love. It changes your skin!" -@lisaruggiero Boy, that's an exciting review to hear!
I have started using the basq skin care system daily to help me get my skin back on track. At night I slather on the facial cleanser with my Clarisonic. And then I turn to what I'm hoping will be my holy grail for avoiding stretch marks: Basq Advanced Stretch Mark Butter
 & Resilient Body Stretch Mark Oil
. I have learned recently that it's important to use the body butter and oils on my chest, hips and stomach to avoid stretch marks. Goodness gracious I hope you guys keep giving me these kind of tips, they are BEYOND helpful. I would have just been putting it on my tummy without y'all.
I've also started using the basq Sugar Body Polish
 to exfoliate, and hopefully help render any back-ne helpless to hang on! Whenever I use the citrus body scrub and the body oils, Eric comments that I smell so good. A bonus perk? I'll take it! These products are tested for allergy and sensitivity and the entire line is paraben, phthalate and animal testing free. Basq's goal is to have each product feature a combination of nutrient rich essential oils and plant extracts that accelerate the building blocks that strengthen, rebuild and replenish within the skin and thus allowing to see results.
I've got a little bonus beauty treat over for y'all on Instagram, so make sure you go follow me (@mylifewellloved) to enter to win a Kendra Scott jewelry surprise!
Hope you enjoyed this installment of Beauty Bits! Make sure you pop over to visit Buffy from The Style Gathering, Martha & Caroline from style briefs and Amy from my scoop to see what those girls are recommending this month. You may just find another giveaway in the mix!
Shop the Post: Get the whole Basq Skin Care Big News Expecting Mama's Mini Kit
.
Heather Brown helps busy mamas of young littles who are caught in the hustle to find encouragement in their journey to true health, from the inside out, starting with the heart. Read her journey of learning to live a life well-loved
HERE!