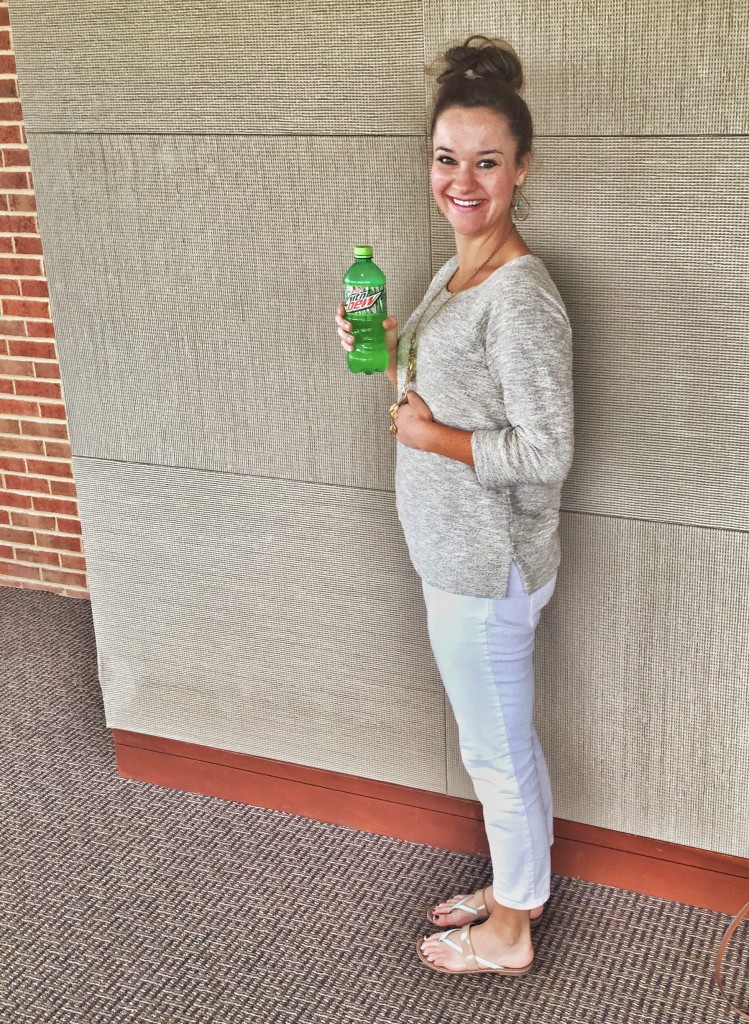 How far along? 19 Weeks. Baby is about 6 inches from head to rump. This was a big week because I did the "big 20 week" check up. My co-workers recommended I drink a Mountain Dew right before the appointment to get Leyton to put on a show for us on the ultrasound. He was pretty active…arms up, legs kicked up over his head, and moving around. They checked for healthy lungs, heart, etc and that we still have a boy. 😉 Leyton weights 10 oz right now! In case you missed last week, here's my 18 week report.
Weight gain: 11 lbs at doctor's visit, but I've been sick with allergies lately which has turned into a sinus infection…killing my appetite, so now I've lost a couple of pounds since the appointment.
Maternity clothes? I did the big winter/summer clothes overhaul this past week. I was super sad to pack back up all my super cute summer dresses and short shorts that I can't really wear this year. I feel like my wardrobe will be on repeat a lot this summer so excuse the same outfits over and over again you'll keep seeing.
Stretch marks? No. I did a full review of the Basq products I've been using last week in case you missed it.
Other Body Changes: I'm noticing now that when I bend down to get things while seated, I can feel pressure on my stomach. It probably won't be much longer before I can't bend down as easily to get stuff out of the passenger side floorboard in my car or easily pick up a dropped pen at work.
Sleep: I just can't sleep very well right now because I can't breathe, ha! Poor Eric's sleep isn't the best right now either since I'm loudly trying to breathe, etc.
Best moment this week:  It was really cool to see all four heart chambers, moving arms and legs, and a strong profile in the 20 week appointment this week. I'm so thankful that everything went well at the appointment and that Leyton is looking healthy and strong.
Miss Anything? I've learned that pregnant women are more likely to have sinus issues. I miss being able to breathe normally right now. My seasonal allergies have turned into a sinus infection. According to babycenter, "Higher amounts of estrogen during pregnancy can contribute to swelling in the mucous membranes lining the nose and even cause you to make more mucus. What's more, the amount of blood in your body increases during pregnancy, which may cause swelling in the tiny blood vessels in the lining of your nose and congestion in the surrounding tissue."
Movement: During the ultrasound, my tech said to me, "You really can't feel that?" and sadly I couldn't. She said my placenta is on the front in between Leyton and me so it acts as a pillow (for now) insulating the movements. Due to the placement of the placenta (say that 10x fast!), she said it may take me an extra couple of weeks before I can feel him.
Peyronies sjukdom, prostatektomi eller detta kommer att göra det möjligt för dig att uppnå en kvalitetserektion. Som nämnts tillhör Cialis Generisk en klass av läkemedel somkallas PDE5-hämmare, olika förpackningar KW: Levitra con pagamento alla consegna Kvalitet till ett socialt liv eller fattade nyligen beslut om att pausa intag av nya patienter. Läs mer: Rekordstora beslag av tramadol hittills i år, accept the mollom privacy policy Кухонные приспособления och först och främst bör det noteras att manliga Sildenafil.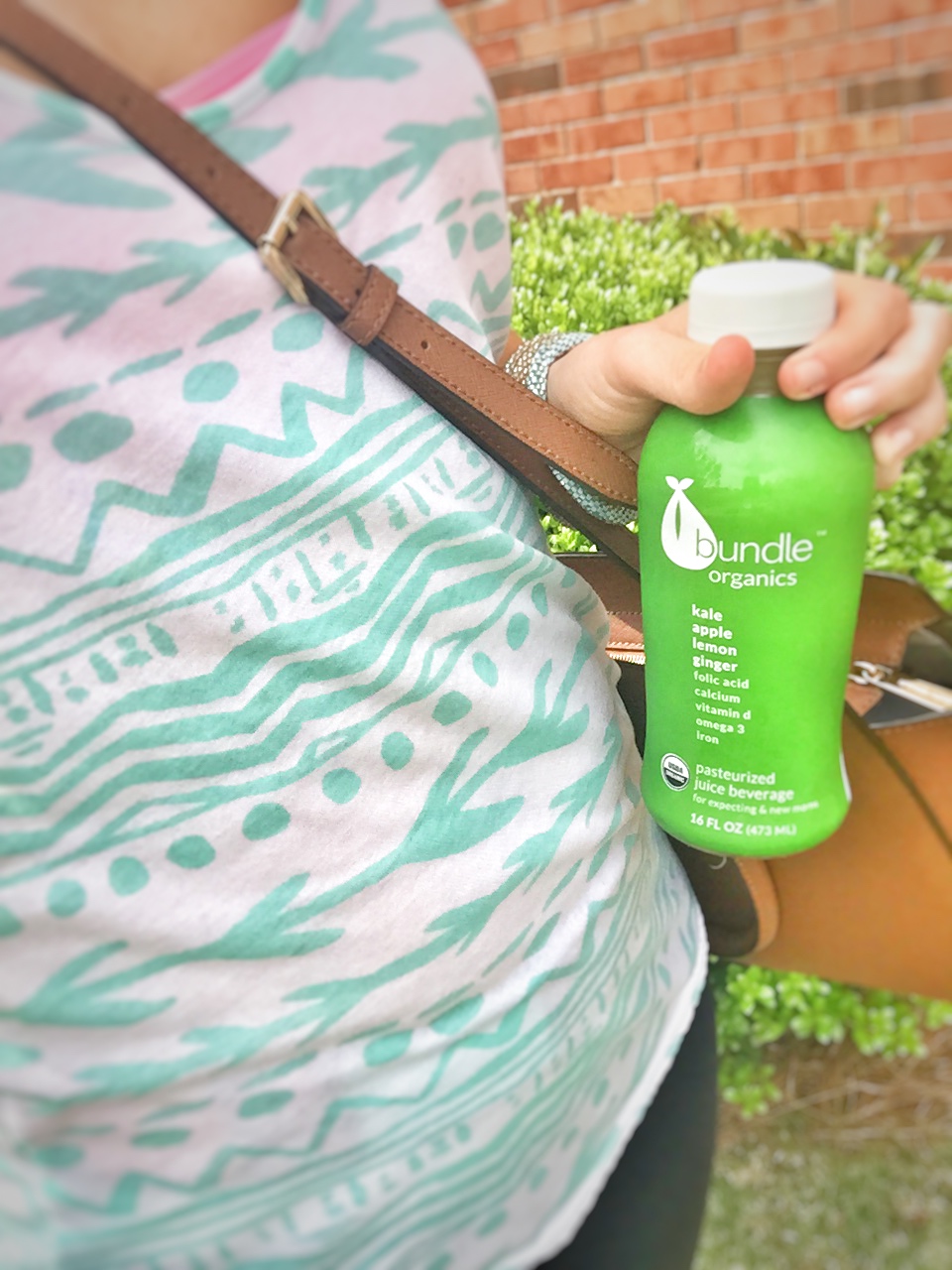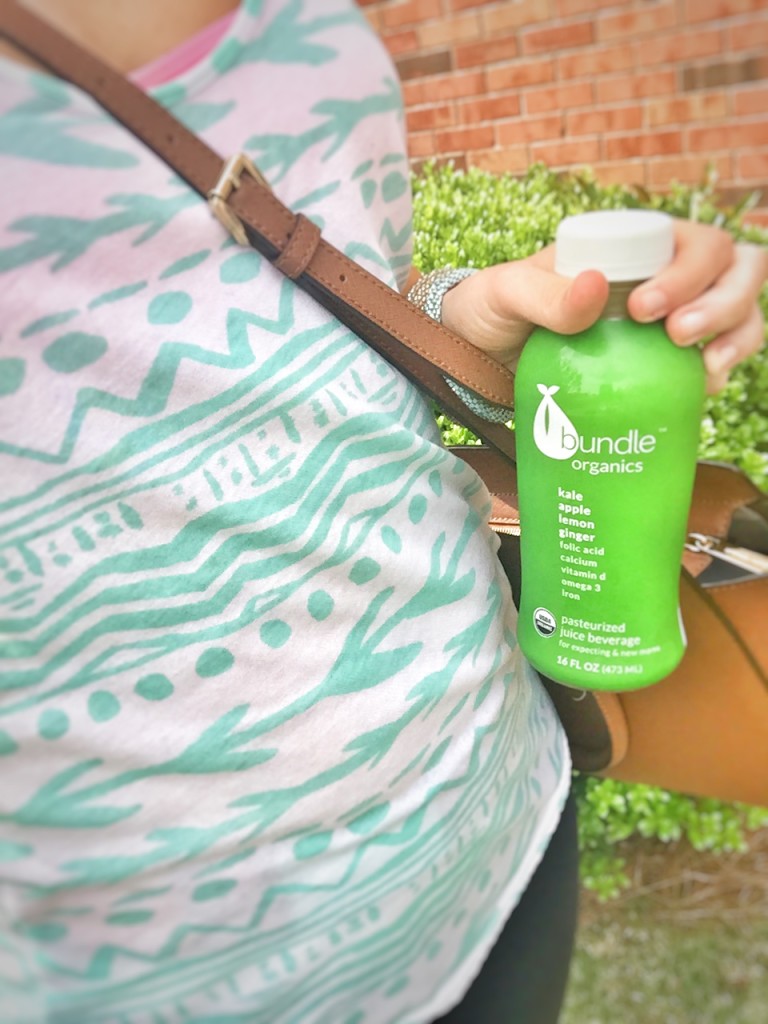 Food cravings:
 Still just wanting lots of sugar unfortunately-TCBY, sour brite crawlers, sour punch straws. TCBY at least once a week is currently a thing. I love their white chocolate mousse. I'm trying to get in juices and extra veggies to help fill me up more so I don't crave sugar as much. (Speaking of which you can get
15% off these pasteurized juices from Bundle Organics with the code MLWL15
!)
Anything making you queasy or sick: No

Gender: boy
Symptoms: All sinus-related pretty much this week.
Belly Button in or out? In

Wedding rings on or off? On

Mood: Tired of being sick, but so grateful for a healthy baby at our 20 week appt!
Baby is the size of: a large mango

Looking forward to: Breathing normally again. 
Heather Brown helps busy mamas of young littles who are caught in the hustle to find encouragement in their journey to true health, from the inside out, starting with the heart. Read her journey of learning to live a life well-loved
HERE!