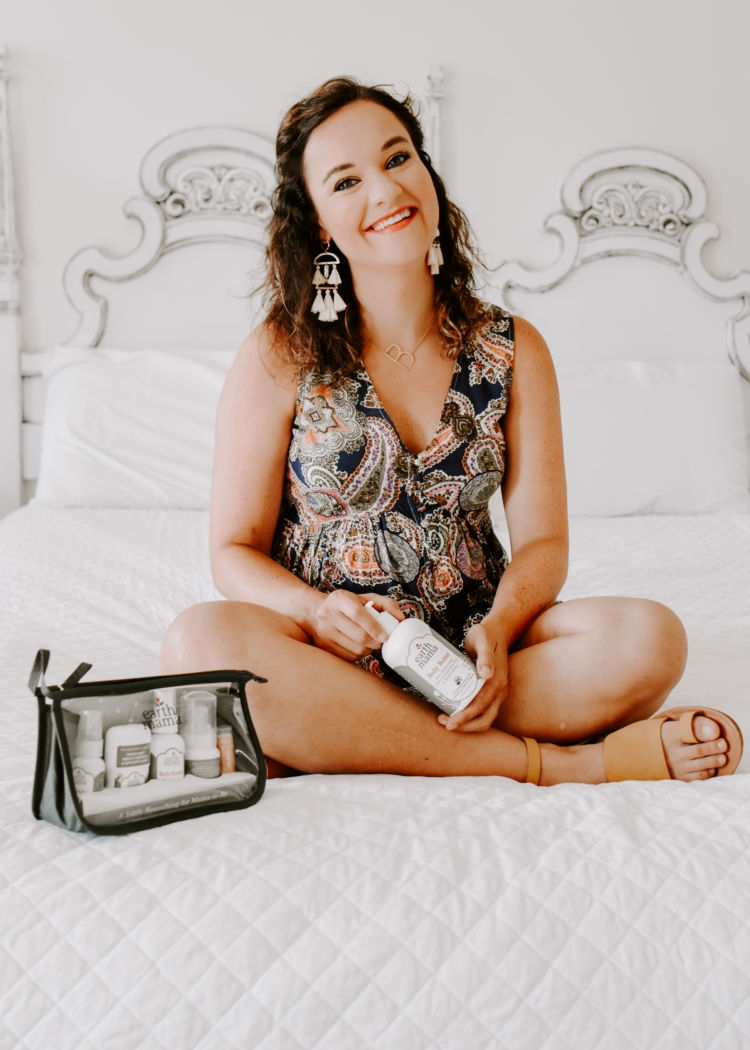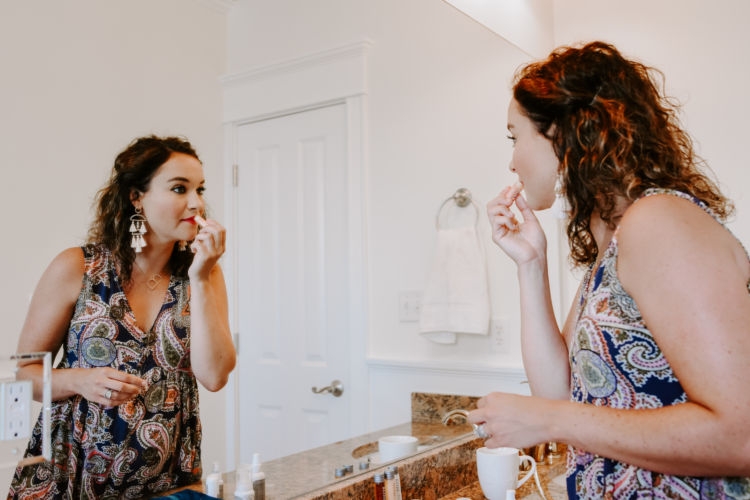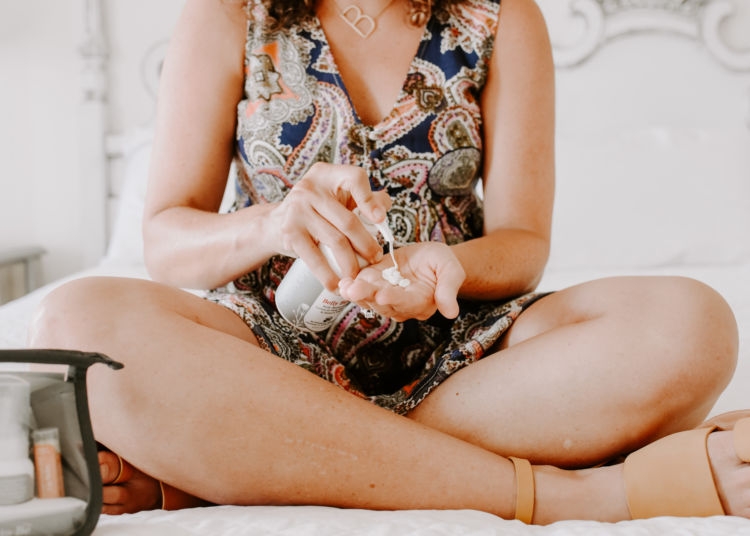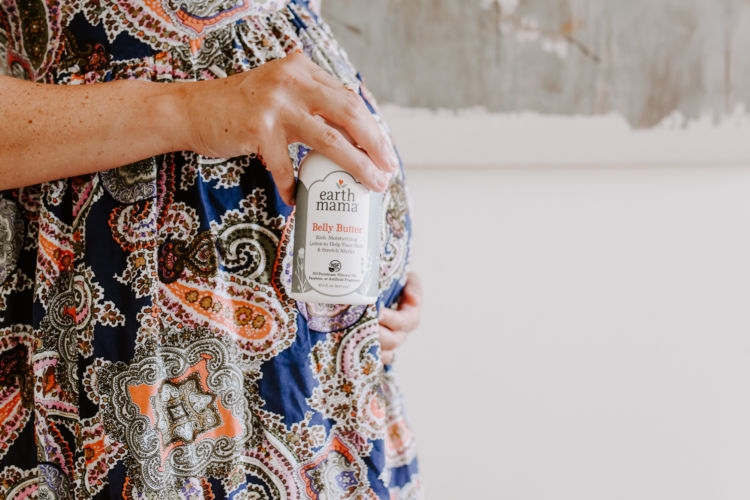 Thank you to Earth Mama for partnering with me on this 2nd trimester must haves post.
Now that I'm a few weeks into my third trimester, I'm finally getting around to sharing my 2nd trimester must haves! I'm 32 weeks pregnant and definitely starting to feel the uncomfortable parts of pregnancy, but man, second trimester is the best! Your energy comes back, if you've had morning sickness, it's usually long gone and you're not so large that you feel all the weight and difficulty of breathing yet.
If you missed my first trimester must haves, you can go here to read it and you may notice that a few of the items are the same on the lists and that's because some things are too good not to have your whole pregnancy and relish it all the way through…like coffee if you're me! Ha! Although some people don't drink caffeine while pregnant, it's a MUST for me to keep up with my toddler and be pregnant and work, ha!
2ND TRIMESTER MUST HAVES
Of course one of the biggest things on my must have list is belly butter and belly oil. Several of you have messaged me asking about what to do for tight and dry and itchy skin and by far and away this is my answer. I've been using the Earth Mama belly butter and Earth Mama belly oil. Of course as I was getting this post ready to link up for you guys I went to their site and found this motherhood video that gave me all the feels. So now I am over here trying not to tear up with my dang pregnancy hormones. If you need a cry or just want to relive the first motherhood moments, make sure to check out the video here.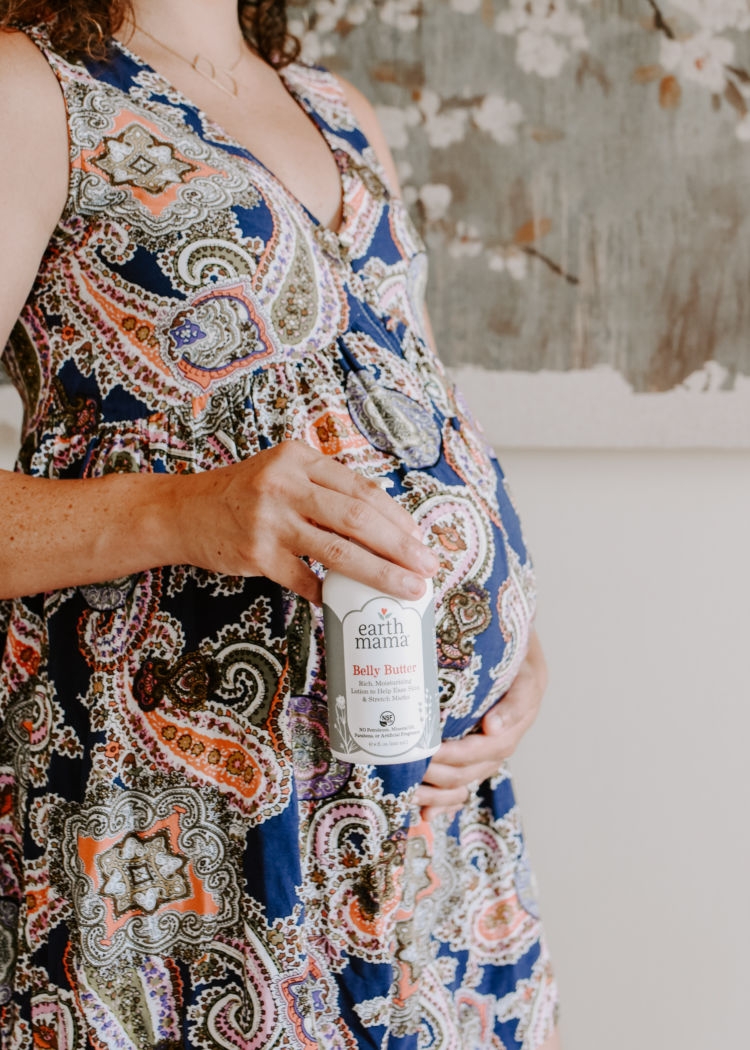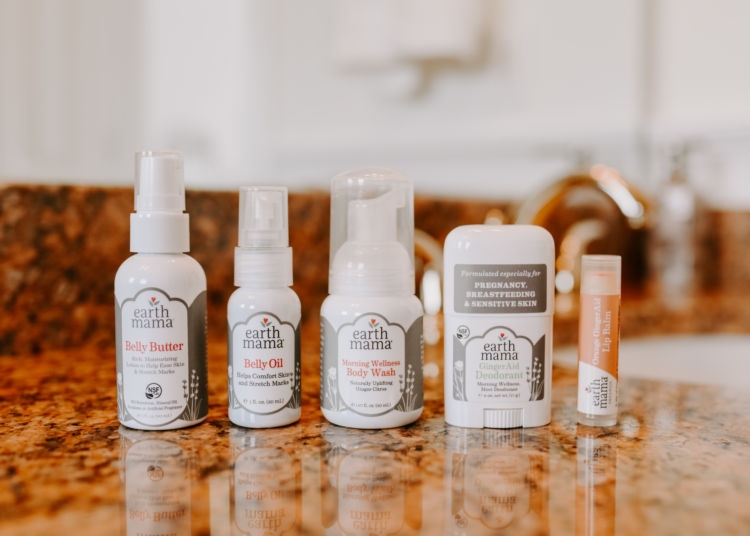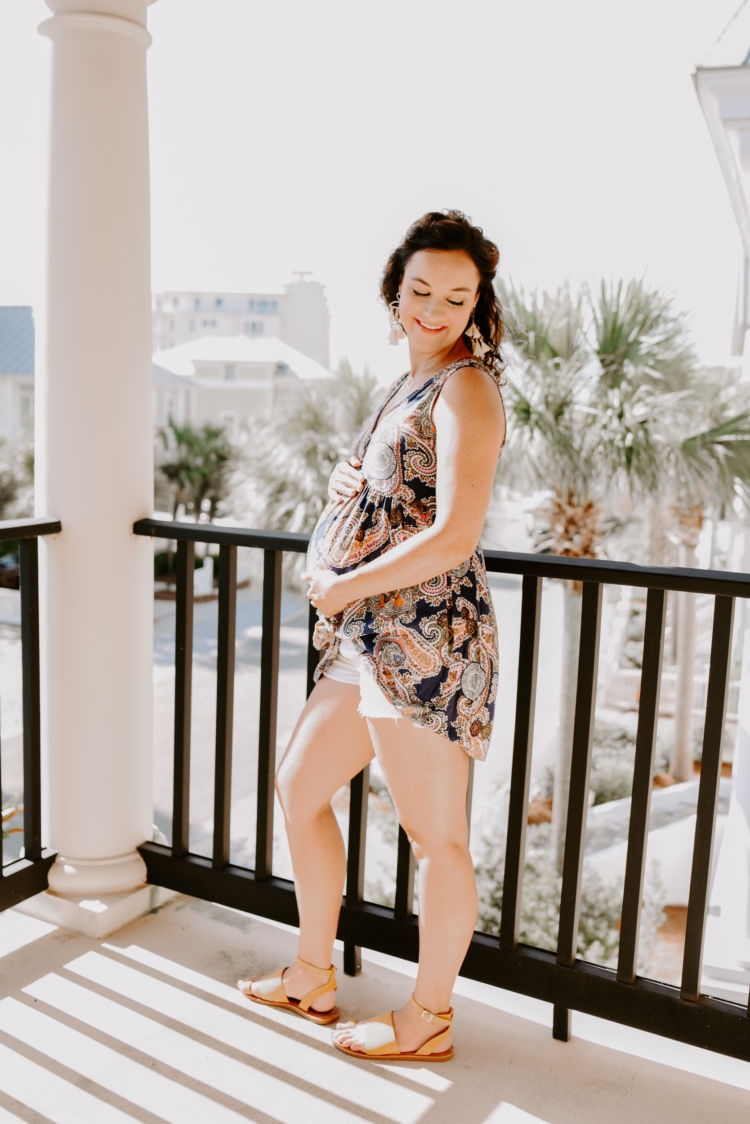 SHOP the 2nd Trimester Must Haves Look:
Top//Necklace//Sandals//shorts//Earrings
I loved this little travel pack of Earth Mama products and the travel deodorants I got to take with me down for our Panama City Beach/30A beach trip a few weeks ago. It made packing so much simpler! I'd highly recommend it if you are pregnant and doing a lot of travel this season. Some of you may remember me sharing about the Earth Mama natural deodorant a while back, but if you want to learn more about how to detox your arm pits and go natural with your deodorant, you can check that out here.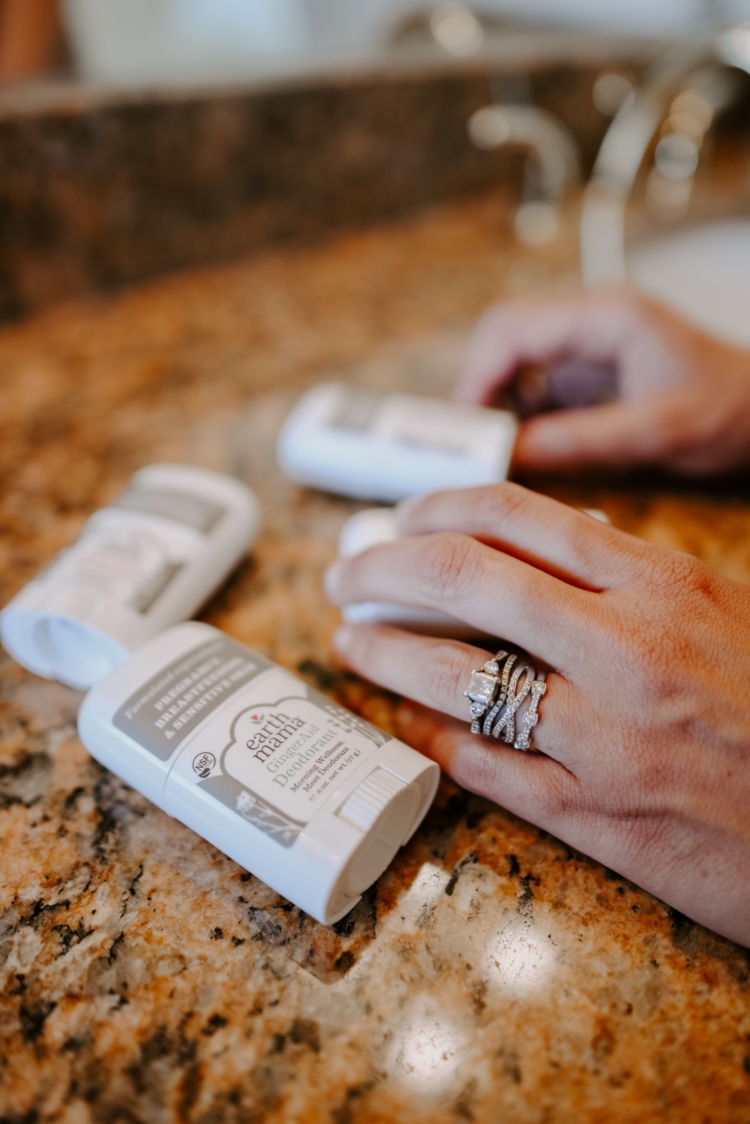 I'd be remiss if I didn't also highlight my white shorts I'm wearing in this post as well that I've raved about my whole pregnancy. They are a splurge but fit just right, accommodate the bump and I even think I'll be able to wear them postpartum. They don't have the high over the belly fit which I appreciate and I've worn them constantly this spring and summer season.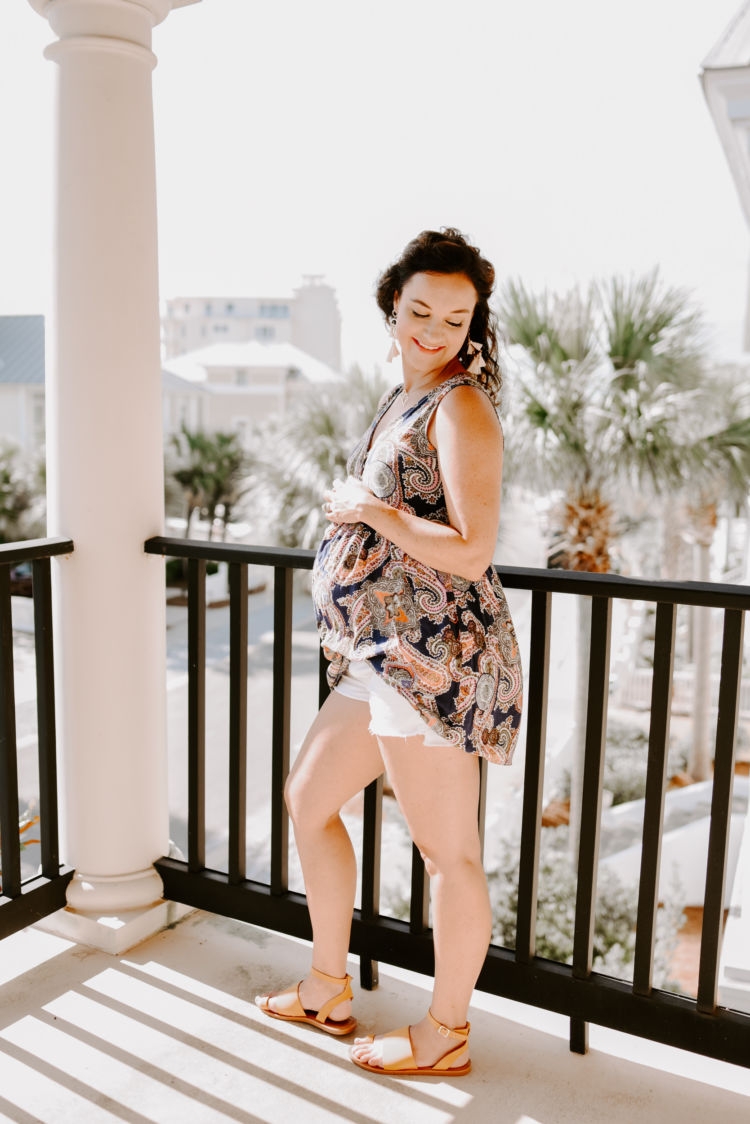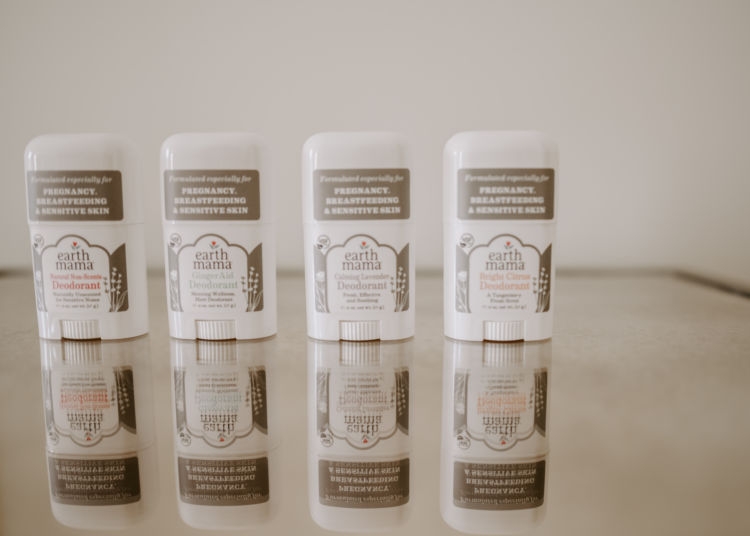 Photos: Chloe Bee Photo
You can see all my 2nd trimester must haves picks below, but of course at the very tip top of the list is WATER, WATER, WATER. Water will help you minimize Braxton's Hicks Contractions, keep you and baby hydrated and help with a multitude of other things. If you haven't joined our 30 day water challenge and gotten our FREE WATER TRACKER PRINTABLE CHART, I'd highly recommend you grab it!
Shop my 2nd Trimester Must Haves:
Heather Brown helps busy mamas of young littles who are caught in the hustle to find encouragement in their journey to true health, from the inside out, starting with the heart. Read her journey of learning to live a life well-loved
HERE!