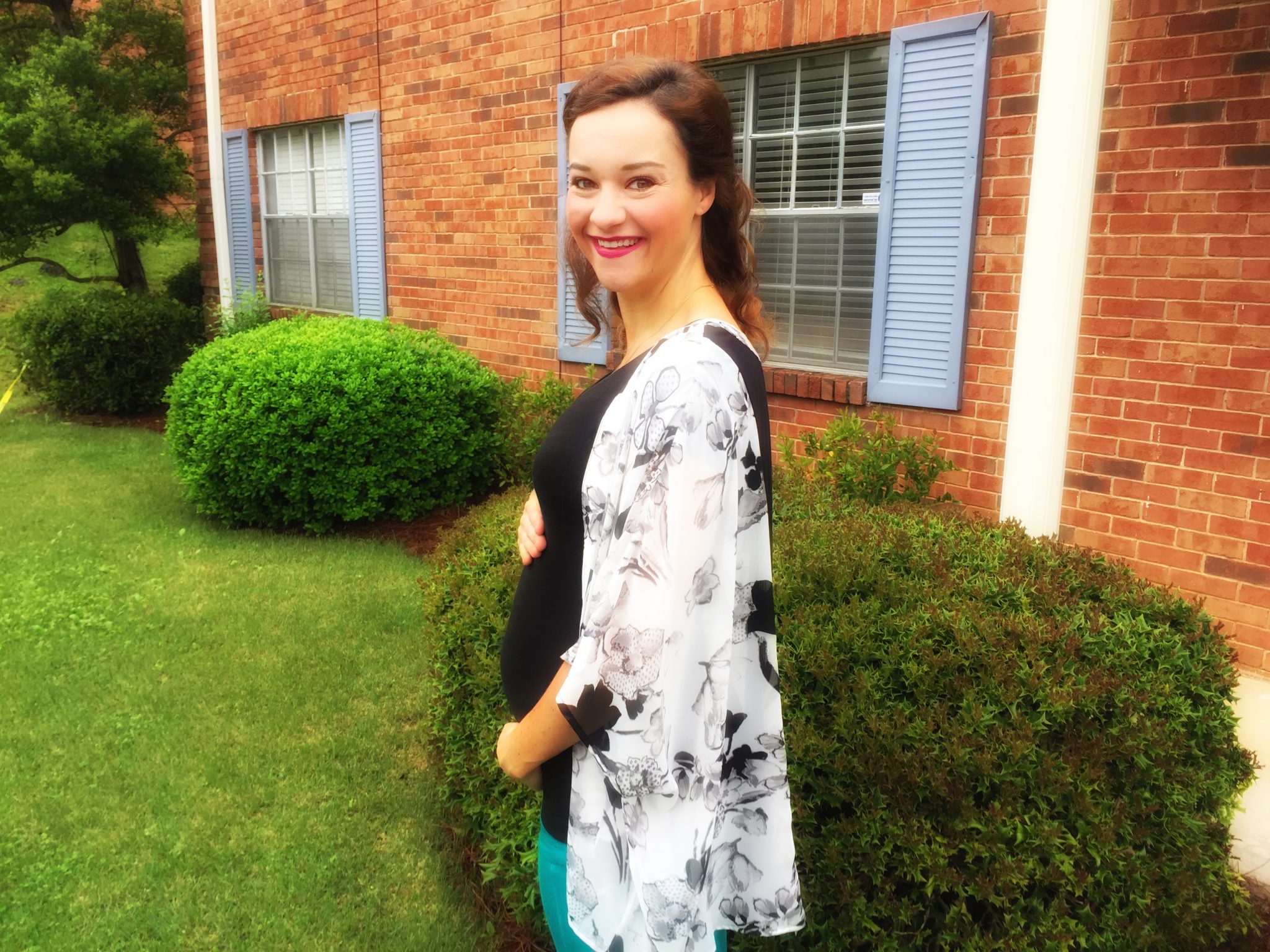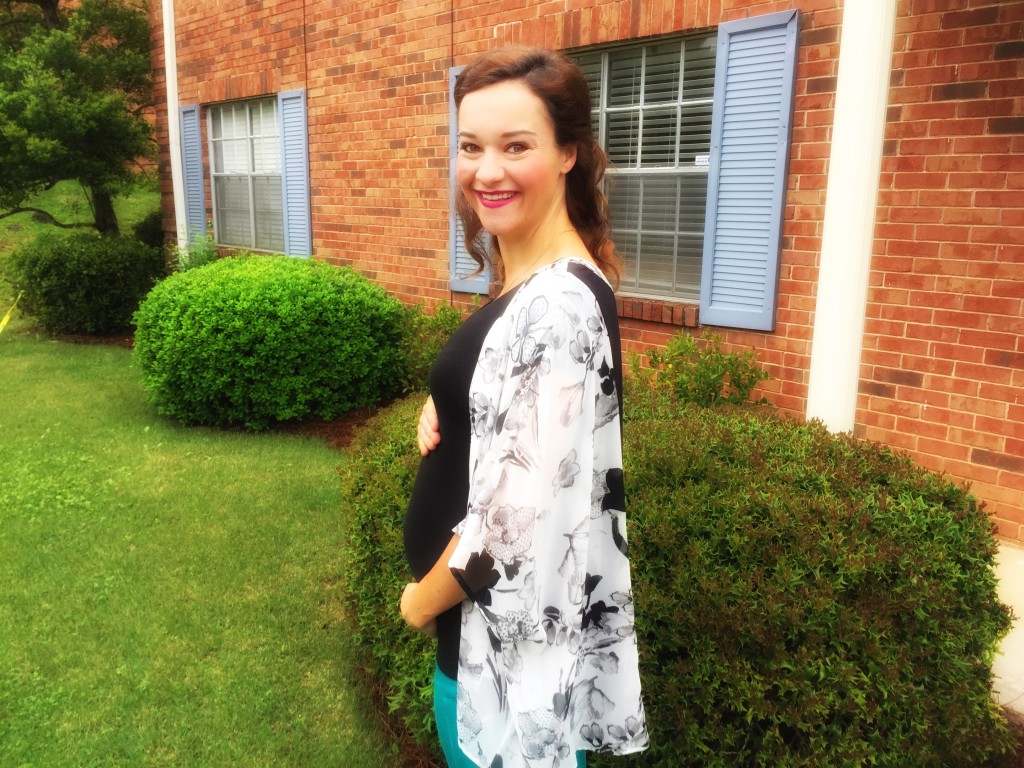 How far along? OH MAN! It's the half way point: 20 Weeks. Baby is about 6.5 inches from head to rump. I cannot even believe we are half way there! In case you missed last week, here's my 19 week report.
Weight gain: Holding steady at 11 lbs.
Maternity clothes? I went to The Swanky Stork for the first time this weekend and was in Heaven…so many cute clothes for momma's to be and they even have Kristalize jewelry. I picked up 3 adorable dresses, a necklace, and some linen shorts. In the outfit above I'm wearing a Pink Blush top, regular maxi skirt and a new Charming Charlie's Outlet kimono.
Stretch marks? So far, so good!
Other Body Changes: Some of my more restrictive Lululemon pants are starting to feel really uncomfortable now. When I went running today for the first time in a couple of weeks, it felt like I was running with a bowling ball in place of my stomach…so heavy! Breathing while walking quickly or running is becoming a little harder. It feels like I'm 10x more winded than I should be.
Sleep: Pretty good, vast improvement over last week's sinus issues.
Best moment this week:  Getting back to Pure Barre and exercising after taking about a week off due to the sinus crud.
Miss Anything? I've found out that when we go to Ireland for vacation in a bit that I'll be missing out on quite a few things I hoped to do: horse back riding, pub drinks, shooting (apparently it's too loud for baby? I had no idea that was a thing.), and potentially biking depending on how smooth the trails are.
Movement: I have felt "muscle twitches" which are supposedly Leyton, I guess? Still waiting for more definitive movement.
Food cravings: Arby's curly fries or potato cakes, pretzel M&M's, Greek yogurt and Sweet Tarts mini chews are all things I've just had to have this past week.
Anything making you queasy or sick: No

Gender: boy
Symptoms: Finishing up my sinus issues, I hope! Muscle fatigue sooner than I would expect…taking breaks on runs, etc.
Belly Button in or out? In

Wedding rings on or off? On

Mood: Prayerful…lots of big things coming up!
Baby is the size of: a small cantaloupe

Looking forward to: Ireland!! 
Heather Brown helps busy mamas of young littles who are caught in the hustle to find encouragement in their journey to true health, from the inside out, starting with the heart. Read her journey of learning to live a life well-loved
HERE!