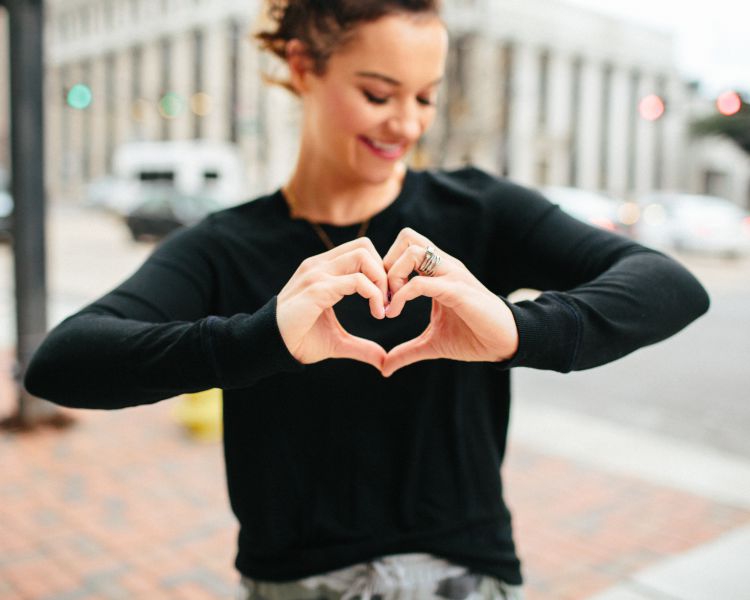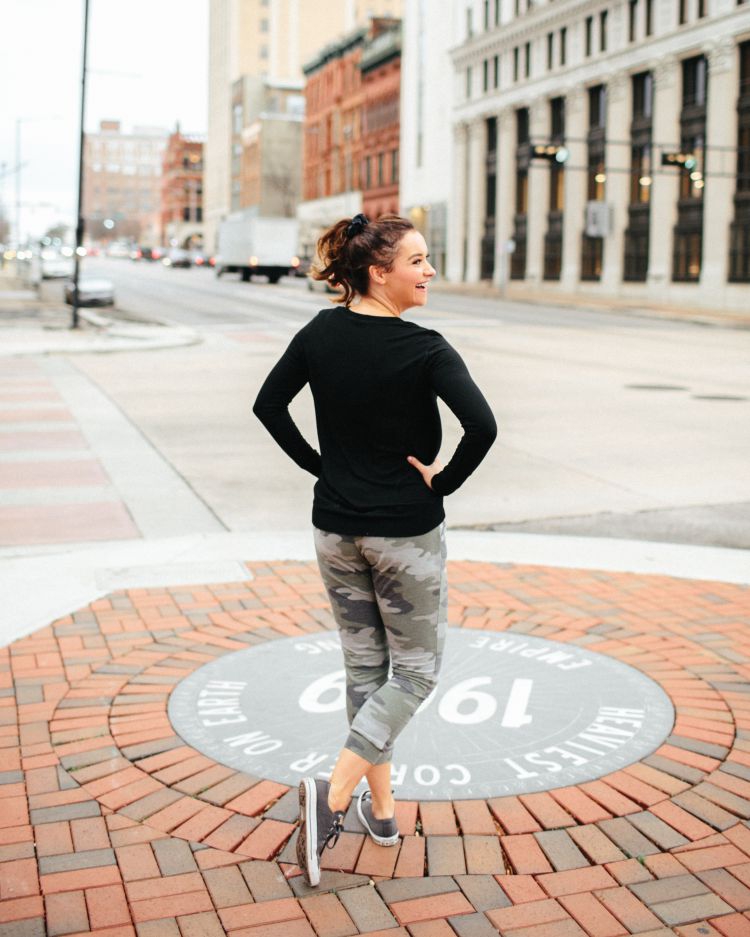 Shop the Tourist Attractions in Birmingham Photos: Navy Blue Top // Similar Top on Amazon // Camo Joggers // Similar Joggers on Amazon // Grey Converse // Scrunchy // Necklace
Photos: Rachel & Noah Photography
Birmingham…the MAGIC CITY! I was born and raised here, went to college here at Samford University and have never lived anywhere else…which is perhaps why I love to travel so much and also why I love my city so much in the same breath.
I get messages all the time asking me what my top must see and must do things are in Birmingham, AL and wow, are the options so much more endless than they used to be 10 years ago! I can't believe how many breweries, new restaurants and parks we have now compared to when I was in high school and college in this city.
If you missed last week's post on The Most Kid Friendly Spots in Birmingham, make sure to check that out. So many of those are some of our favorite places to eat, entertain toddlers and then you guys sent in over 20 suggestions of your favorites as well that include free activities, best lunch spots and more!
For more Birmingham posts, try these:
Favorite Things to Do in Birmingham AL: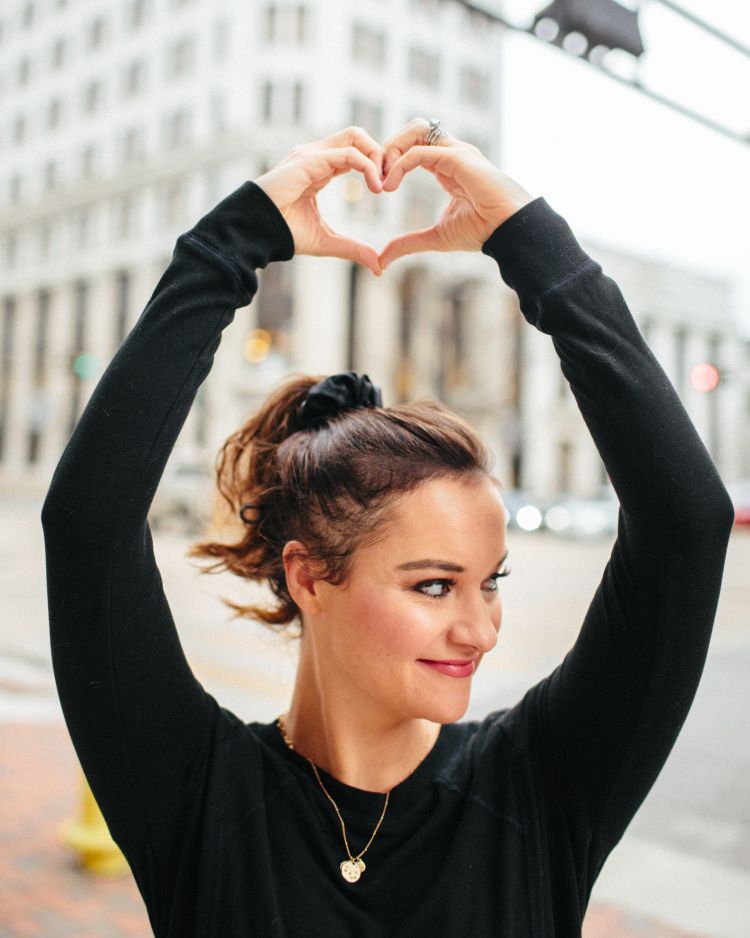 1. Railroad Park – This newish park is SUCH a neat asset to the city. Hailed as "Birmingham's Living Room," Railroad Park provides a historically rich venue for local recreation (they have weekly outdoor workout classes!), family activities, concerts, and cultural events, while connecting Birmingham's downtown area with Southside and UAB's campus. Nestled right next to our new Birmingham Barons baseball stadium and several breweries, this is a fun area to explore. Make sure to go to a game if you can! In the winter, it has an outdoor skating rink that Eric and I love to make a date night out of.
2. Avondale – This is a very trendy and up and coming area in Birmingham. One of our favorite things to do with friends is grab a pizza at Post Office Pies and take it over to Avondale Brewery and sit out on the lawn and let the kids play, play bags, and enjoy the Miss Fancy's beer. There's lots of little shops and unique locally owned restaurants and such in this area.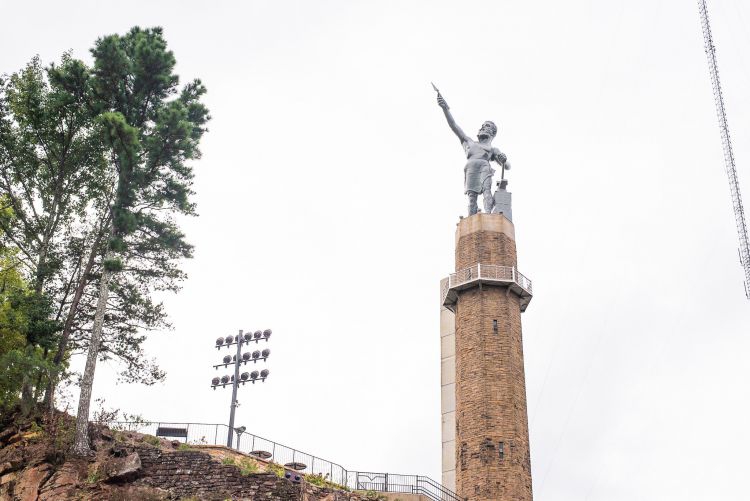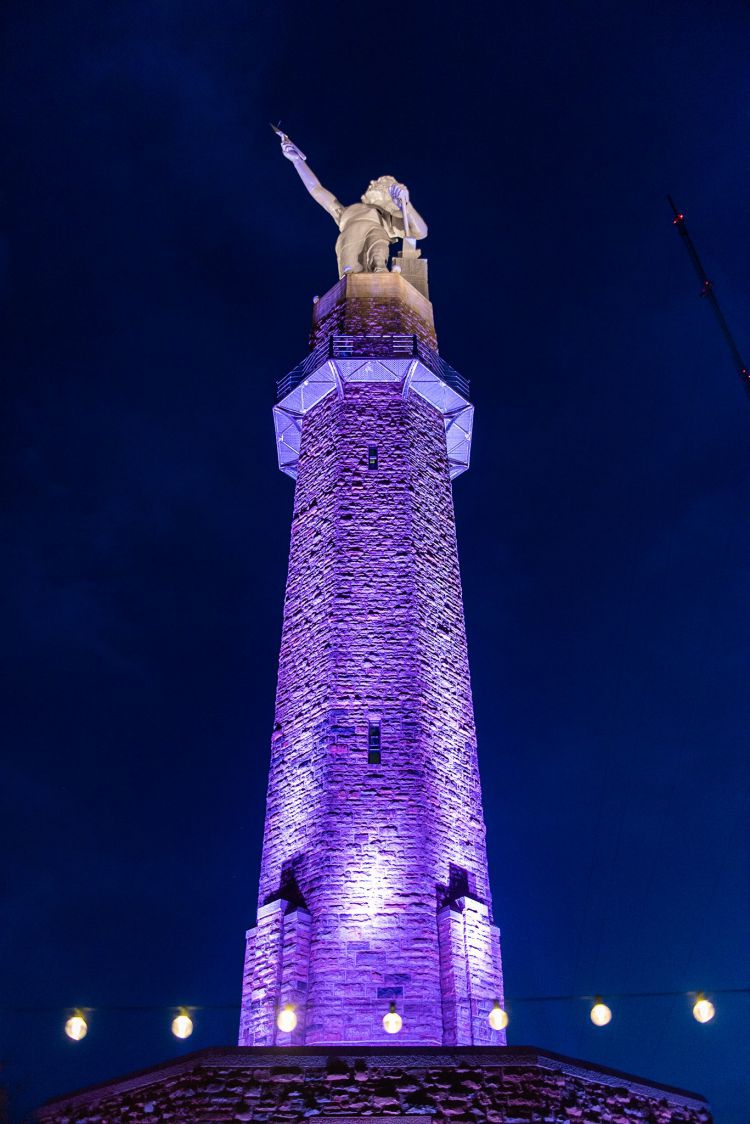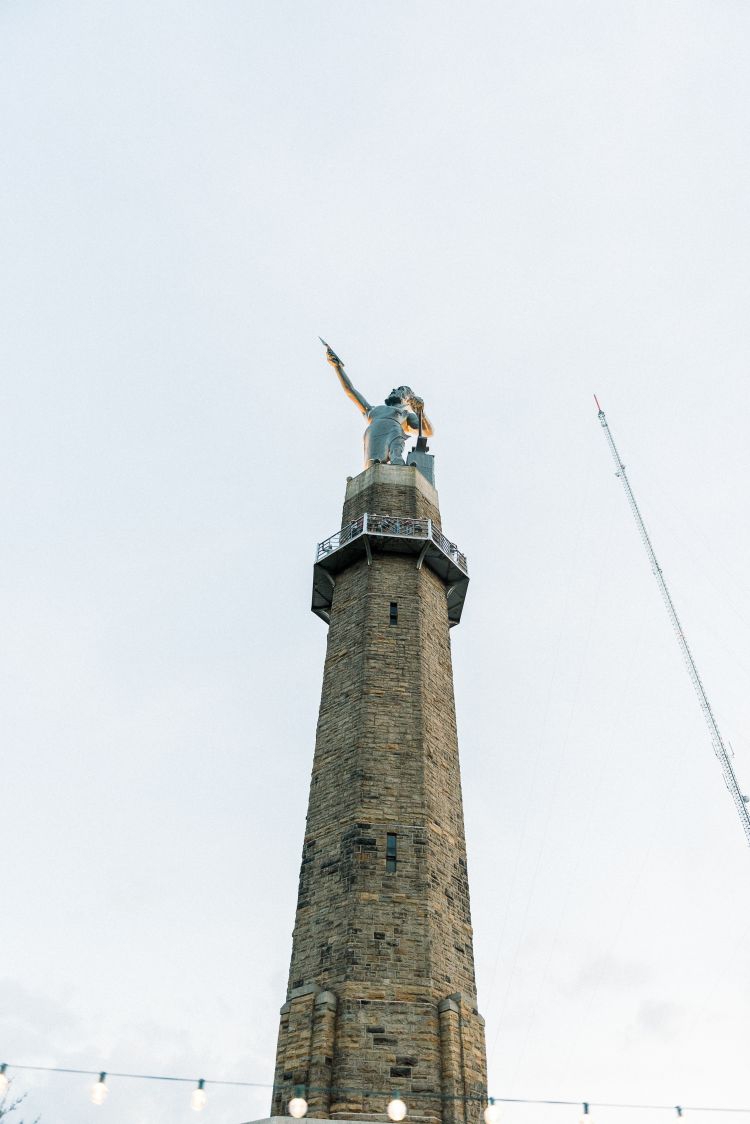 3. Vulcan – I would be remiss not to mention our city's most iconic booty, ha! But seriously Vulcan is definitely the landmark people most think of in our city.
4. Pepper Place – If you are here on a Saturday morning with time to kill, this is SUCH a fun outing and a great way to see lots of our local artisans like my friend Kate Morris Jewelry to local fruits and veggies from our farmers, cooking demos, art, and more.
5. Moss Rock Preserve – I think this is truly a unique area and it's one of our favorite weekend activities! The preserve has a boulder field that rock climbers love, many trails to walk and is nestled in a beautiful neighborhood we love to walk or drive through to look at the homes. After walking the trails, we love to hit up one of the restaurants like Vecchia or The Boot to grab a drink or lunch.
6. Ross Bridge – This is our #1 staycation resort. Amazing spa, award-winning golf course, big pool complete with slide for the kids, and walking trails in the surrounding area that lead you to THE Ross Bridge that the area is named after. This walking trail also has a train park that Leyton loves to go to and watch for trains while we play on the wooden kids' train. Another favorite Leyton activity is walking down to the water under the bridge to feed the fishies.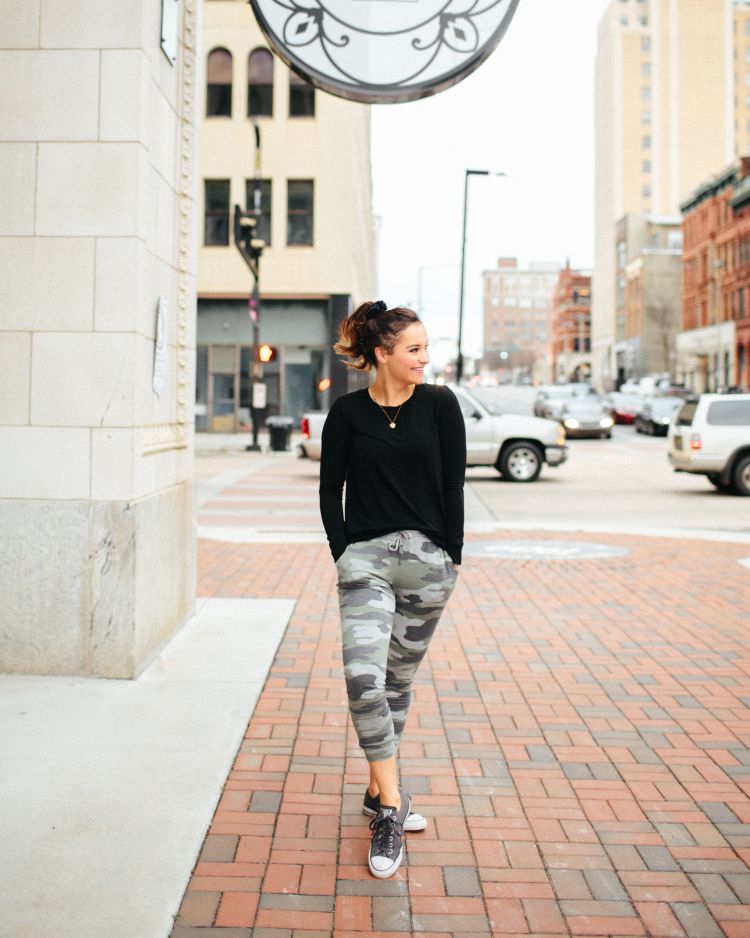 7. Birmingham Taste Tour – We have done both the brunch AND the dinner tour and it is SO cool and a really awesome way to experience Birmingham's world renowned cuisine. Our city boasts James Beard award-winning chefs, INCREDIBLE food, and too many good restaurants to name. I LOVED doing this taste tour because I got to experience some new restaurants I hadn't even tried yet plus they include new historical information about our city I didn't know about. I told Eric during this tour that I loved it because for the first time, I felt like a tourist in my own city! I shot these pictures downtown at the Elyton hotel which was one of our stops and is truly a beautiful building to take in + you can grab drinks on the rooftop to boot!
8. McWane Science Center – I covered this, the Birmingham Zoo & the Birmingham Botanical Gardens in last week's blog post on kid-friendly things to do in Birmingham but would be remiss not to mention them again!
9. Civil Rights Museum – I'm not kidding when I say I have talked to MULTIPLE people in our airport who have flown in from Washington D.C. and further to come to our Civil Rights Museum. Very educational and includes a short video at the beginning followed by a self-guided tour.
10. Local Breweries – Most of our breweries are kid-friendly, have cool outdoor spaces and are well worth spending your time at on a nice day! One of my favorites is Avondale Brewing as mentioned above but Back Forty and Cahaba Brewing are awesome too…OH! And don't miss our Pedal Tour for something different to do!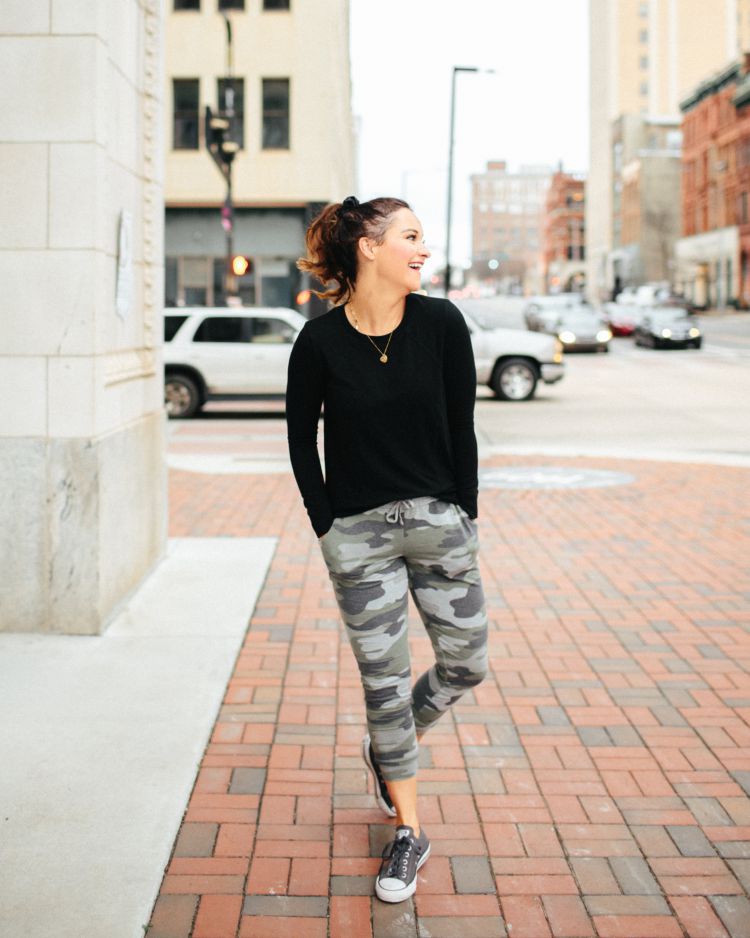 I don't even think I can fully convey to you how TRULY incredible our food scene is here in Birmingham. Definitely bring your stretchy pants and get ready to taste some of the best dishes in the Southeast! It's funny because when you ask locals what to do in our city, almost always our first answers will be names of restaurants versus tourist spots. It really took me some time to get my brain to switch OFF from restaurants and onto tourist LOCATIONS, ha! Don't worry, I'll be spilling all my favorite restaurants in this Birmingham series though so keep checking back each Friday for all the details!
What's your favorite tourist attraction in Birmingham? I'd love to hear in the comments below!
SHOP Top 10 Tourist Attractions in Birmingham Post HERE:

PIN The Top 10 Tourist Attractions in Birmingham Post for Later!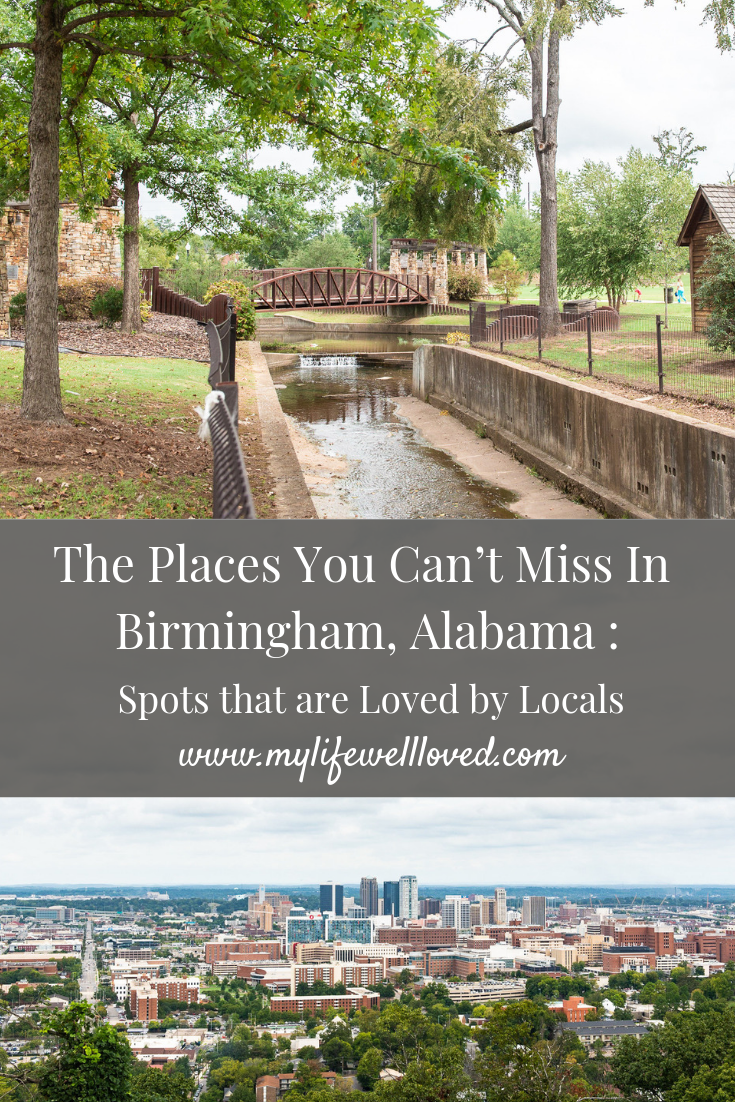 Heather Brown helps busy mamas of young littles who are caught in the hustle to find encouragement in their journey to true health, from the inside out, starting with the heart. Read her journey of learning to live a life well-loved
HERE!