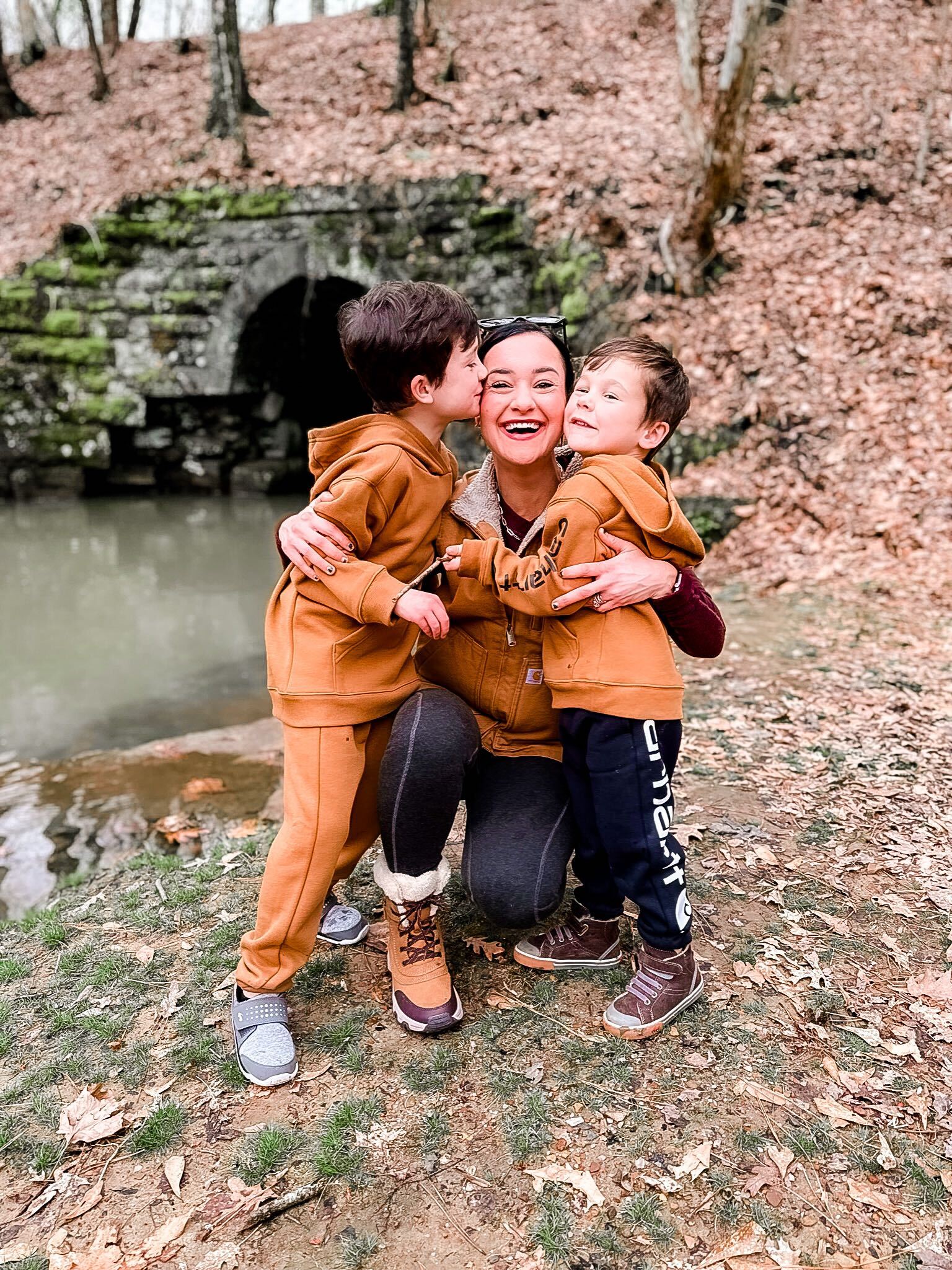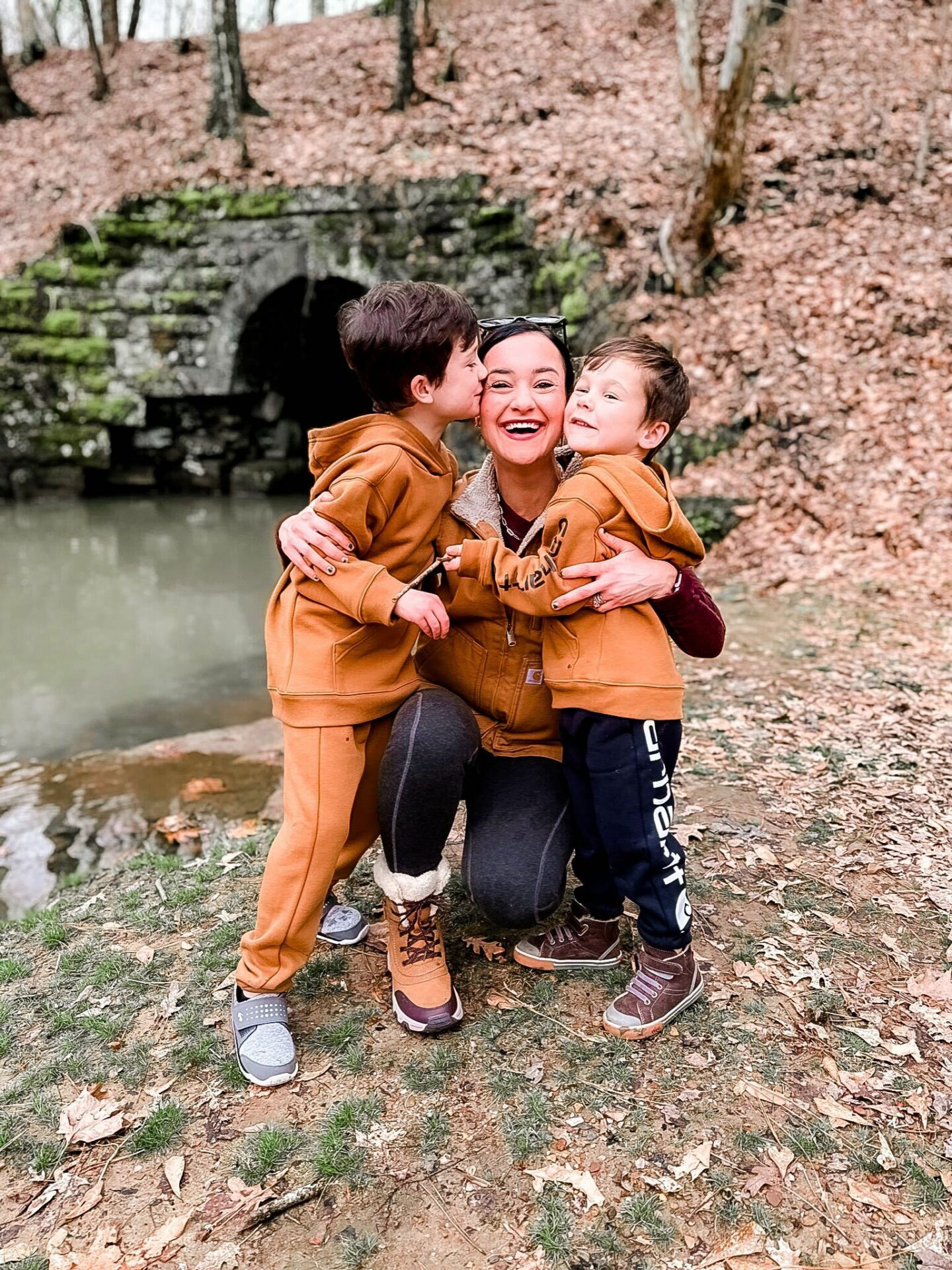 I'm sharing my 3 top tips below for teaching kids about disabilities, inclusion, & acceptance!
Maybe you know what it's like – your kid sees another kid at the store or in school that is different from them, and they don't know how to act. They try to look at them out of the corner of their eye, maybe they giggle, or they loudly ask you what that thing is they are sitting on and if they can get one.
Sure, it's embarrassing, but it's in no way a reflection of your parenting.
Rather than shushing your child and moving on like it never happened, you can take this as an opportunity to teach your children about inclusion.
We recently had Laura Wifler of Risen Motherhood on the Healthy With Heather Brown podcast. Laura has a daughter with a rare genetic condition, and she claims that they have heard it all. She shared some parenting tips to help teach your child on how to react around others with disabilities and maybe even make a new friend!
Tips For Teaching Kids About Disabilities: What To Tell Your Kids
Kids are trying to make sense of the world and categorize people in it, and sometimes it can be hard for a kid to know what category someone with disabilities fits into.
When talking with your kids, you can discuss that it's okay not to understand what they're saying, but you can probably tell how they feel.
So if someone with disabilities is feeling joy, feel joy with them, or if they're sad, you can be kind to them.
If they're dancing, let them dance. This helps to remove the mystery so they can better understand them without feeling uncomfortable.
Tips For Teaching Kids About Disabilities: Find Something In Common
We really only need to find one thing in common with someone to become friends with them.
If your child points out another child's wheelchair in the grocery store, you can act like it's just a normal thing to see and find something in common such as if your child's favorite color is blue and the wheelchair is blue, you can make that connection for them.
Or if they have braces on their legs with pictures of footballs on them and your child loves football, you can make the connection that they have that in common.
Tips For Teaching Kids About Disabilities: Acceptance & Inclusion
Laura's goal is to help people move from a place of tolerance to acceptance.
People with disabilities deserve love, respect, and friendship as much as anyone else. Everyone was made imago dei – in the image of God and deserves to be treated with kindness, and teaching your kids to be kind and find similarities with others will create a snowball effect of acceptance.
If you want to learn more about talking to your children about inclusion, visit www.mylifewellloved.com/hhb027!
PIN This Post About Teaching Kids About Disabilities!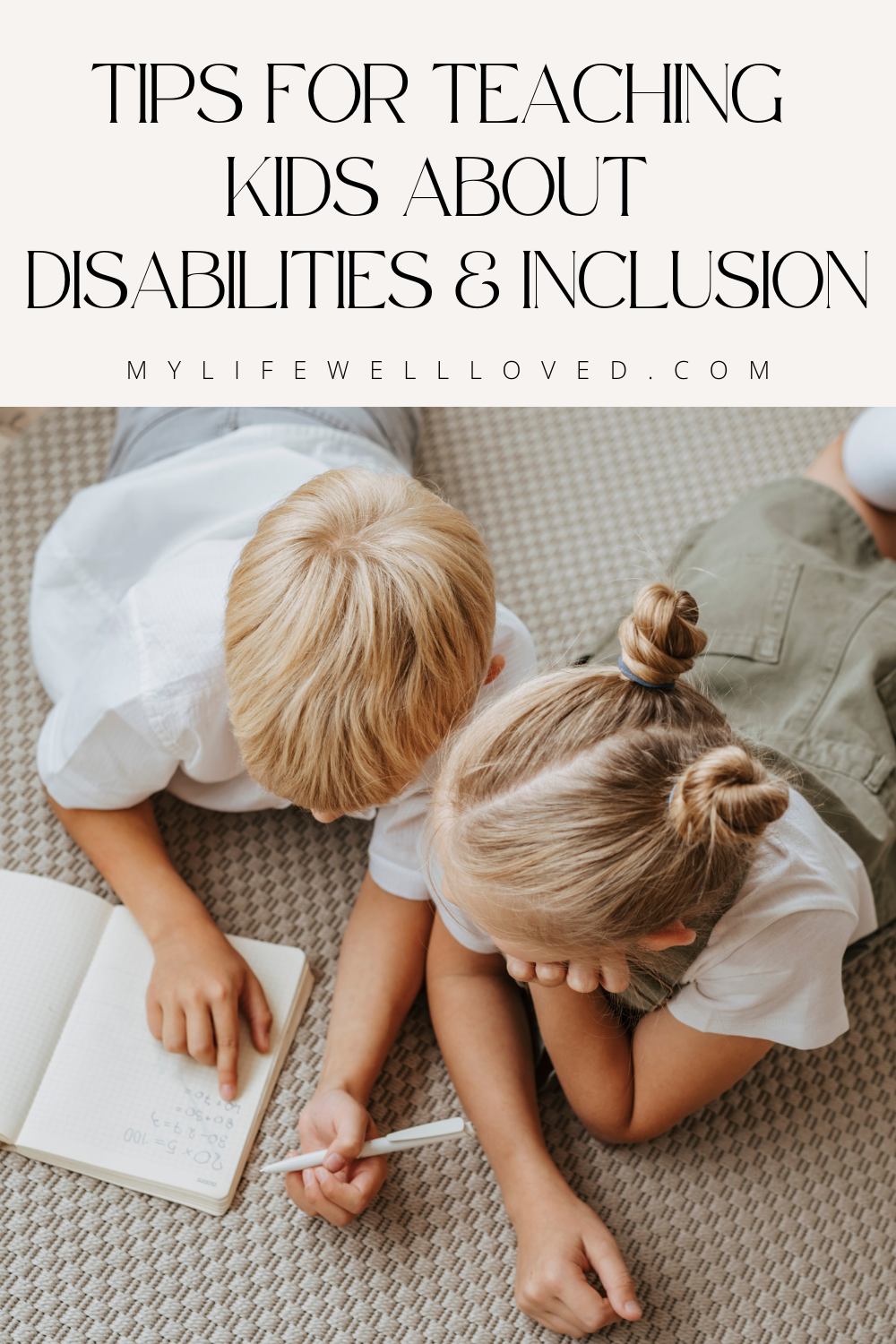 Heather Brown helps busy mamas of young littles who are caught in the hustle to find encouragement in their journey to true health, from the inside out, starting with the heart. Read her journey of learning to live a life well-loved
HERE!