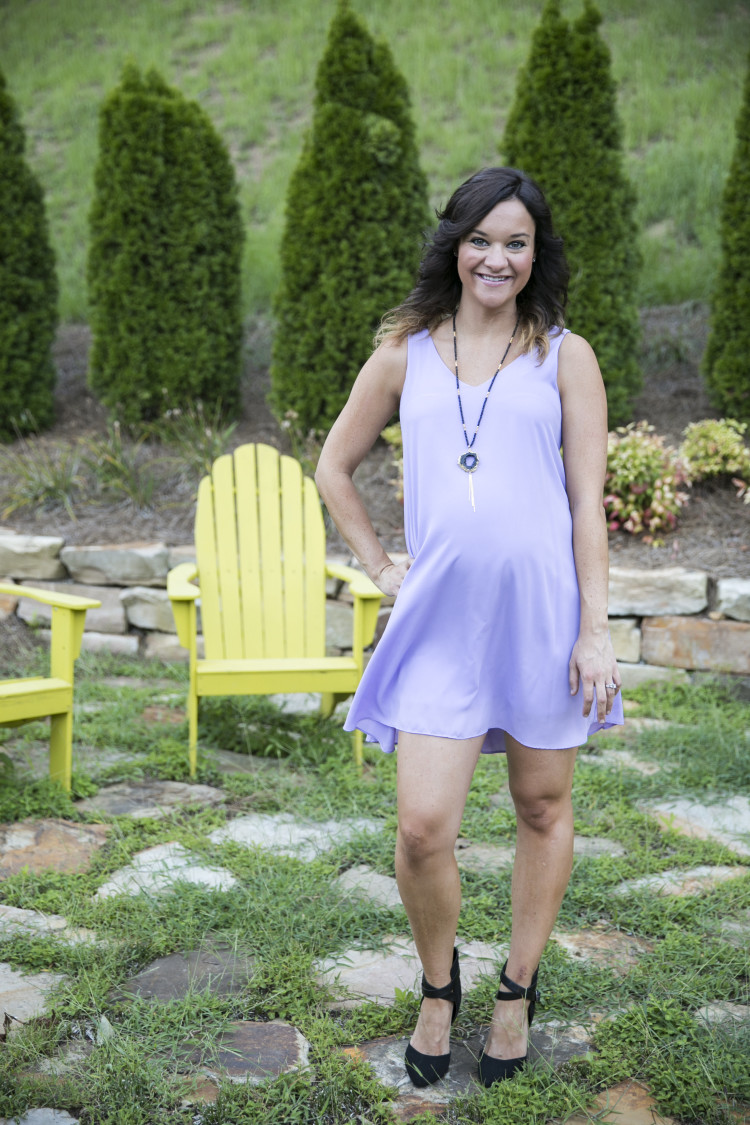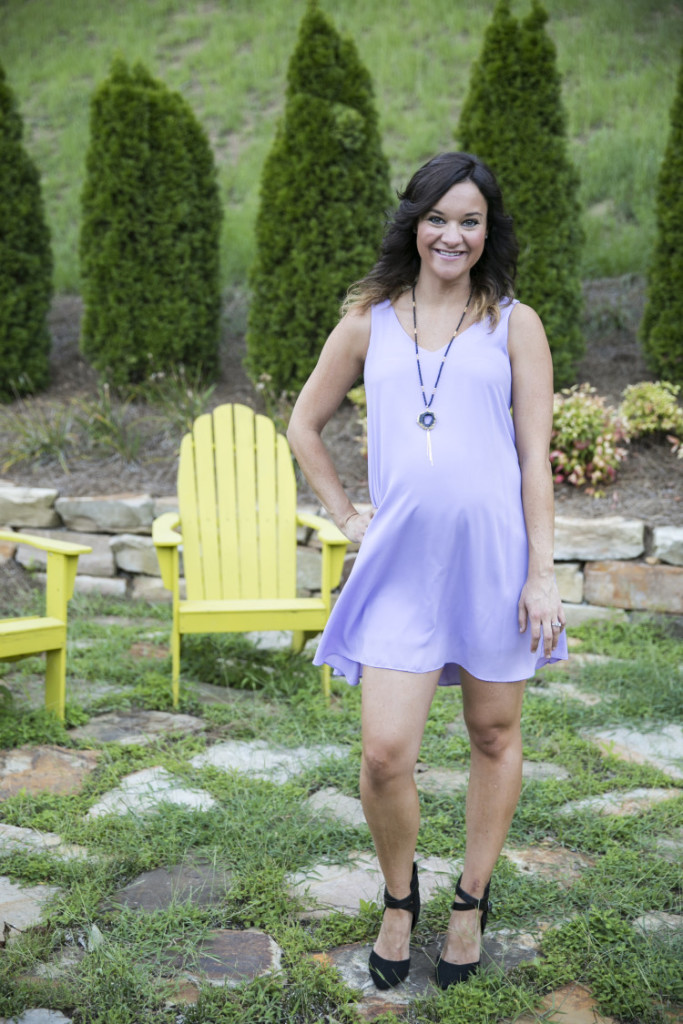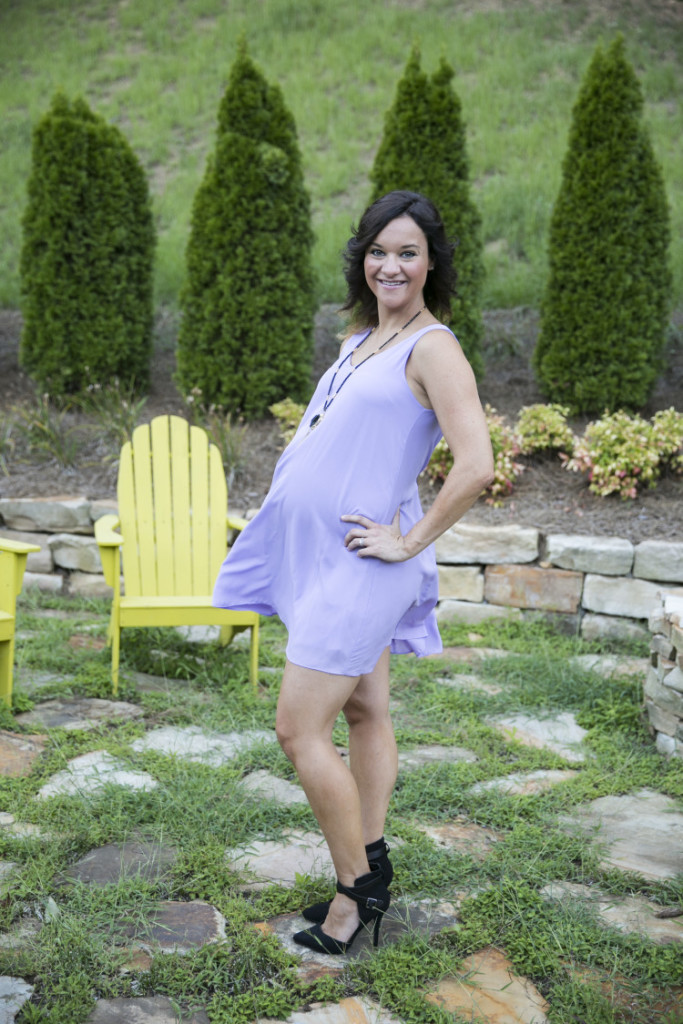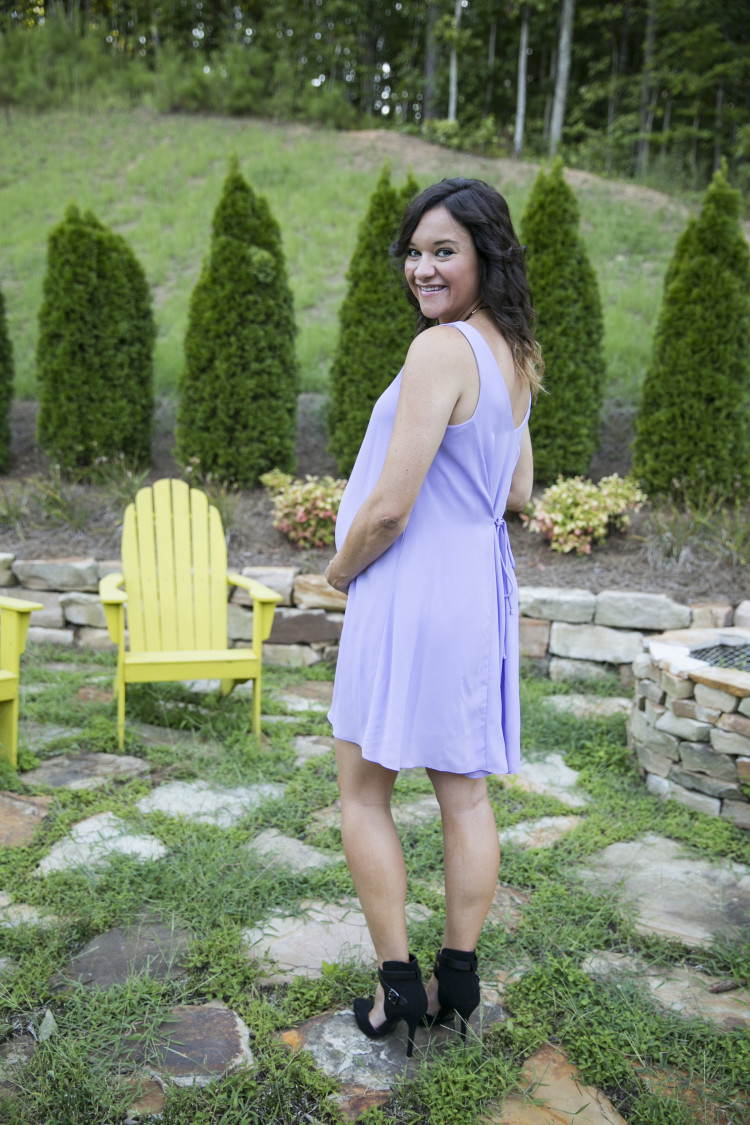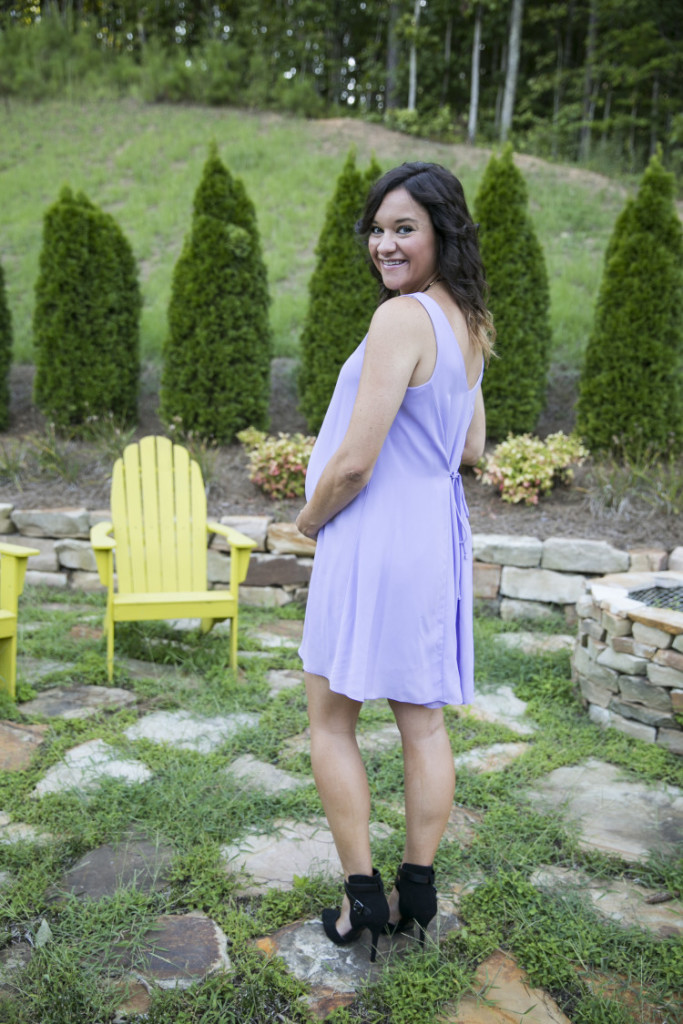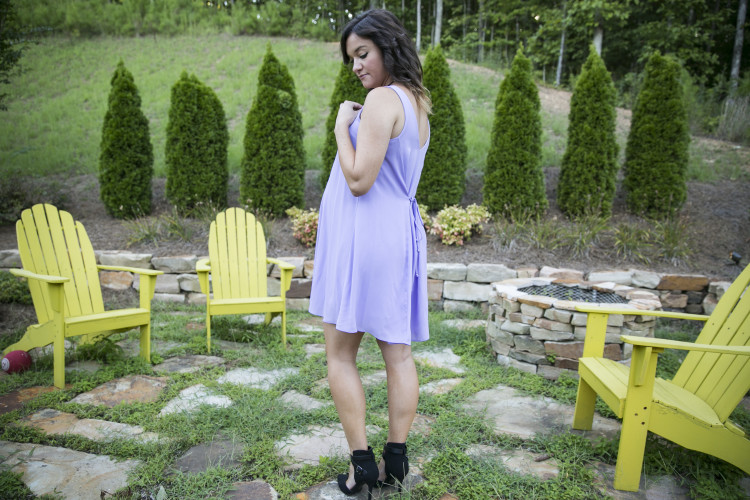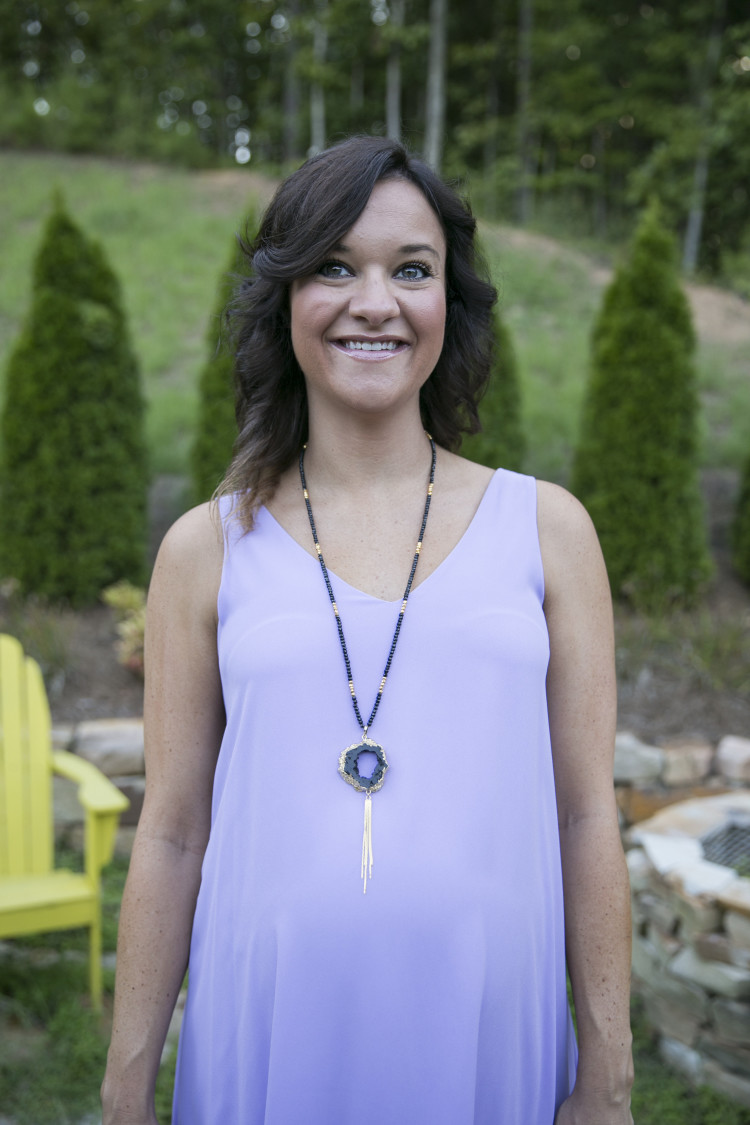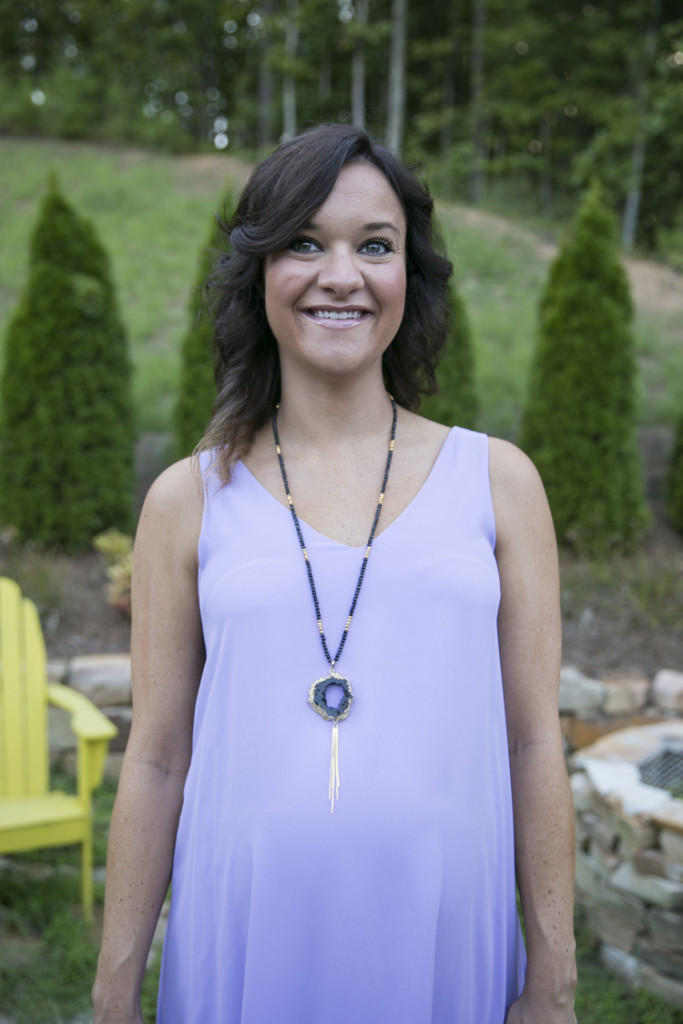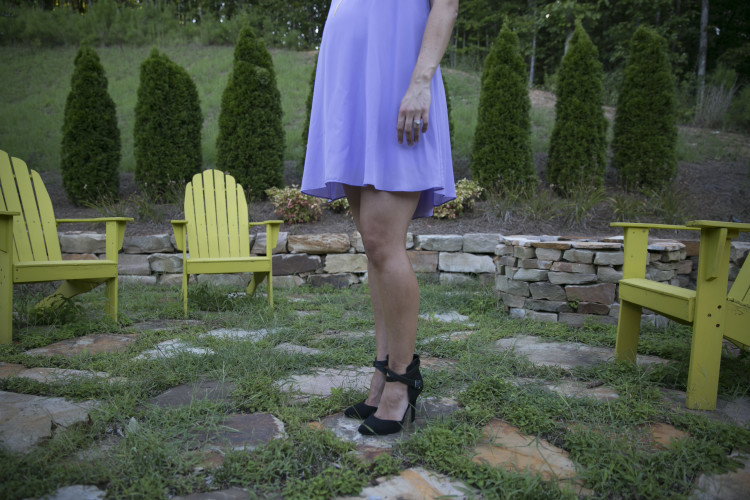 This will be one of my last Style the Bump posts since obviously, I've had the baby! My hope is that this maternity fashion series helps inspire moms to still dress cute with your bump and that you don't have to break the bank to do it!
I met with my photographer Jett Walker Photography one last time before baby on the day of our Couples' Cirque Du Bebe Baby Shower to shoot a few more outfits which I'll be wrapping up with in the coming weeks.
Glamour Magazine listed lavender as one of the top 8 pre-fall trends to look out for in the evenings and this little Pink Blush number fit the bill just perfectly for my shower! Luckily for me, I also had just gotten my hair done (Thanks Liz! She's a Saxx Hair Salon in Homewood if you're local) and I wish I could make it look like this every day.
You probably recognize that lovely necklace from local designer Kate Morris Jewelry. I can't get enough of her stuff.
In other news, that sweet baby bump that's now Leyton in the flesh is doing great! I've had lots of you ask about how I'm adjusting to mom life and how our little man is doing so here's a quick update on that: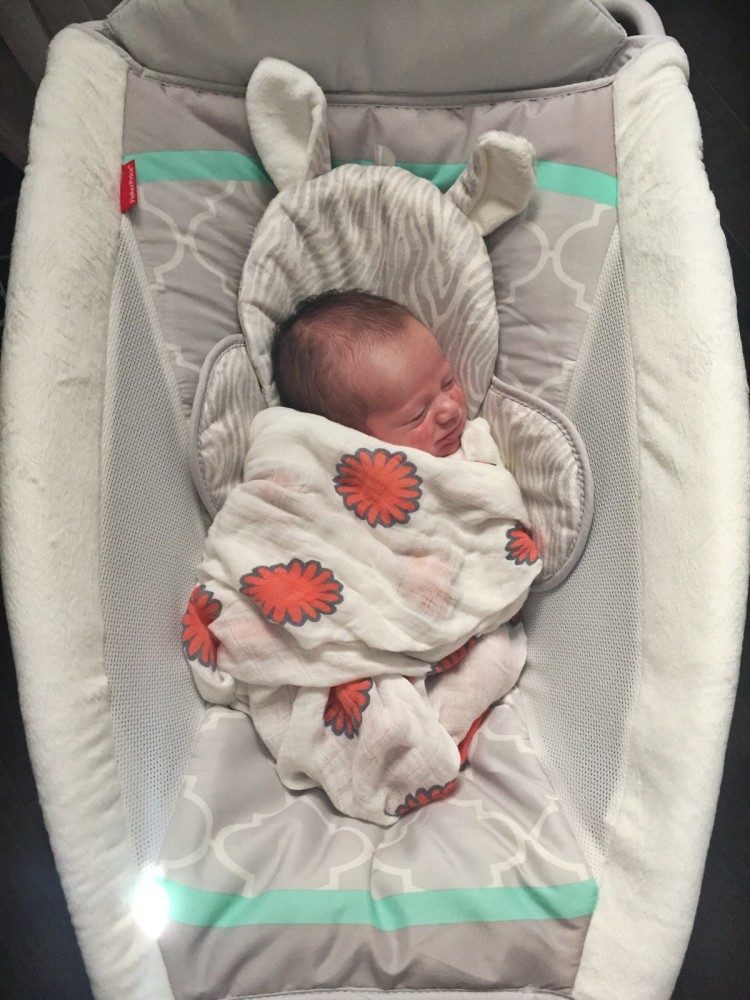 How old is Leyton? 3 weeks. He's pictured above in his Rock and Play which is a God send for mom and dad getting some sleep. He loves it!
Newest Development: Working on lifting head during tummy time. Slept 5 hours in a row the past two nights! (Momma and daddy love that!) As of today, it feels like sometimes he's starting to actually look at us and see us. It's SO sweet and special.
How am I adjusting: I am starting to feel more like myself again. Getting no sleep, all the hormones coursing through your body, and adjusting to feeding every couple of hours is no joke. It feels like all I do is feed the baby, clean up the mess, pump, and then feed again with a little bit of sleep. This has been one of the most challenging things I've ever done. There have been tears, exhaustion and SO much love. I've had a lot of time to reflect on being still and knowing that God is here with me. Being still is certainly not one of my strong points. But, God is teaching me a lot!
Overall, each day I feel more like myself and I'm so in love with our little man!
Shop the Post:
Dress: Pink Blush (Maternity and Non-Maternity) See similar dresses below | Necklace: Kate Morris Jewelry | Shoes: Fabrik Homewood (similar)