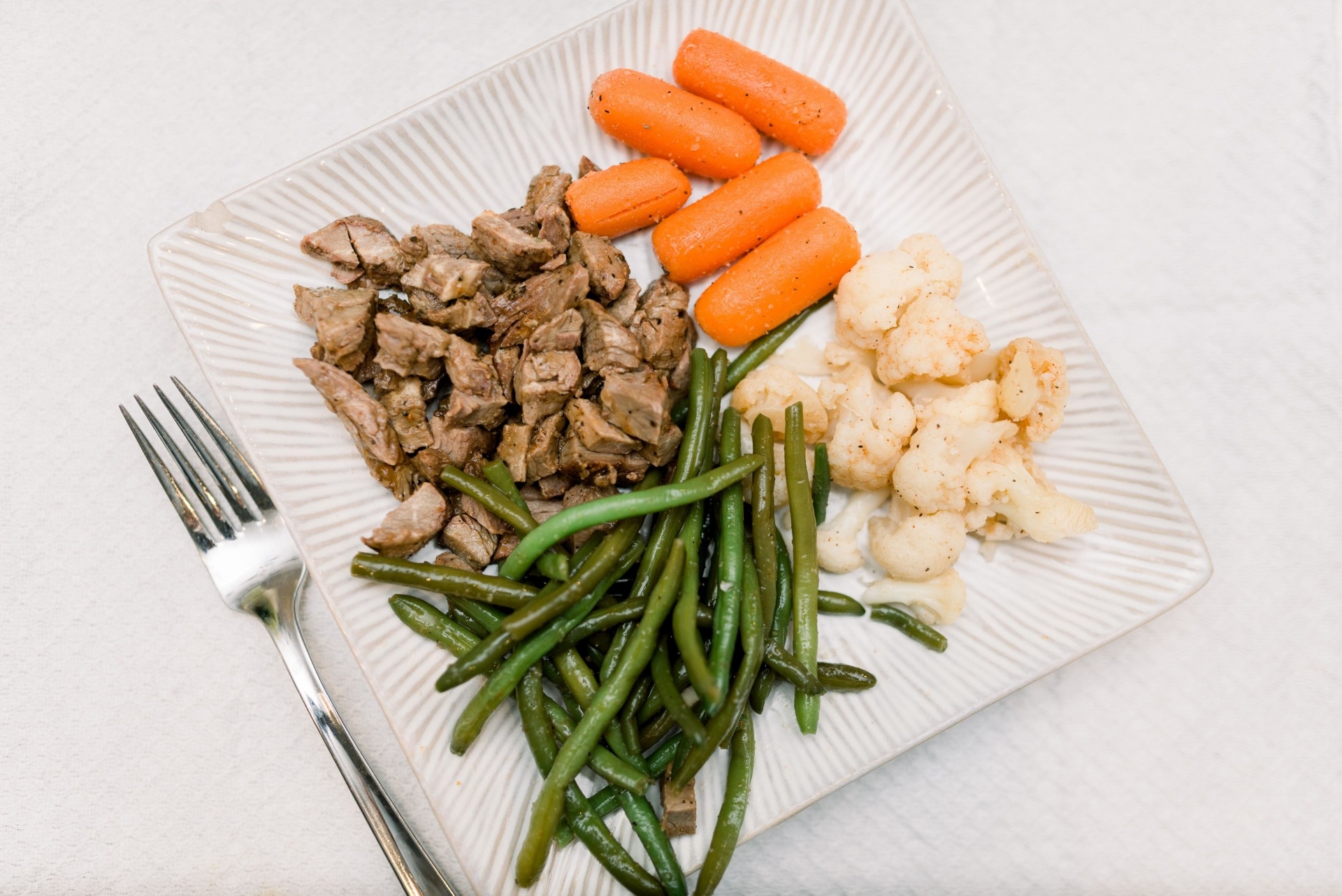 I have officially completed my no grains, no added sugar challenge! If you did it with me, congratulations!!! You did it. I am so proud of each of you who text, emailed, or commented on my social media about joining me in your version of healthy eating. It's a recommitment to yourself and a great way to start on the right foot.
I'm sharing some of my favorite meal ideas from the last week, so you can enjoy some healthy recipes and perhaps some new ideas. I'll be sharing some of my results and some new favorite healthy recipes in the coming weeks, so stay tuned!
My No Grains, No Added Sugar Challenge Meal Plan: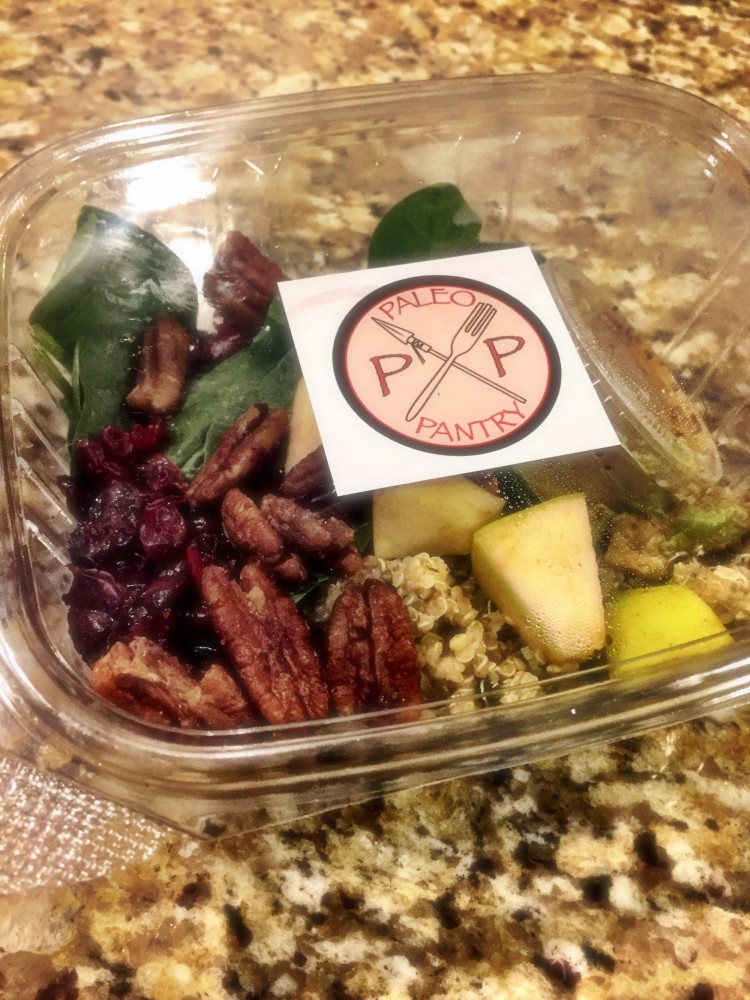 Sunday:
Breakfast: All Natural Peanut Butter with Banana and Coffee
Lunch: Quinoa Salad from Sprout & Pour
Dinner: Beanless Chili
Workout: Run with a friend
Monday:
Breakfast: 2 Halo Oranges and Almonds with Coffee
Lunch: Protein Greens Shake with Frozen Banana & Peanut Butter & Co Flax and Chia Seed Powdered Peanut Butter and Nuts
Dinner: Breakfast for Dinner: The Whole 30/Paleo Pumpkin "Custard" pictured at the top (found on my Detox Pinterest Board) and Bacon
Workout: Pure Barre
Tuesday:
Breakfast: Scrambled eggs with cheese and Coffee
Lunch: Turkey wrapped around pickles and Blueberry Goat Cheese Salad
Dinner: Lentil Vegetable Soup (Recipe coming to the blog soon!)
"Dessert": Frozen banana blended with a splash of milk, vanilla, and strawberries
Workout: HomeFit Personal Training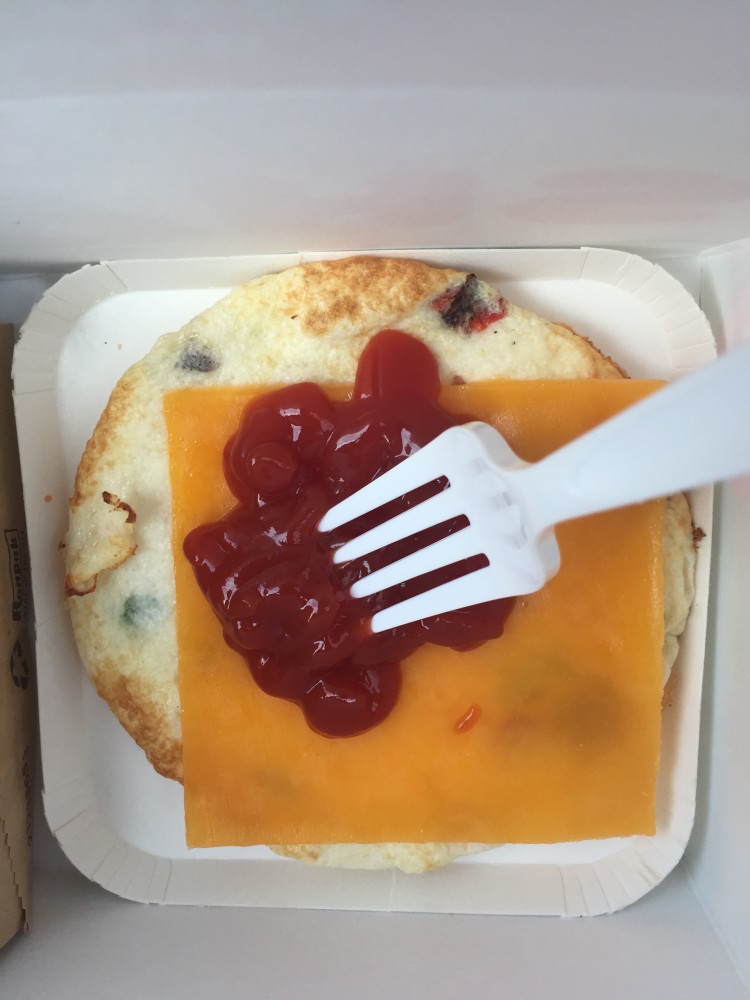 Wednesday:
Breakfast: Dunkin Donuts Egg White Flatbread minus the flatbread…it's not worth it. 🙁
Lunch: Leftovers
Dinner: Bacon, Asparagus and Chicken Dish (Detox Board on Pinterest)
Thursday:
Breakfast: Chick Fil A Biscuit in a Bowl so had to throw away the biscuit and just put ketchup on the cheese, eggs, and bacon
Lunch: Leftovers
Dinner: Marinated Carne Asada on the Grill with Baked Sweet Potatoes
Workout: Pure Barre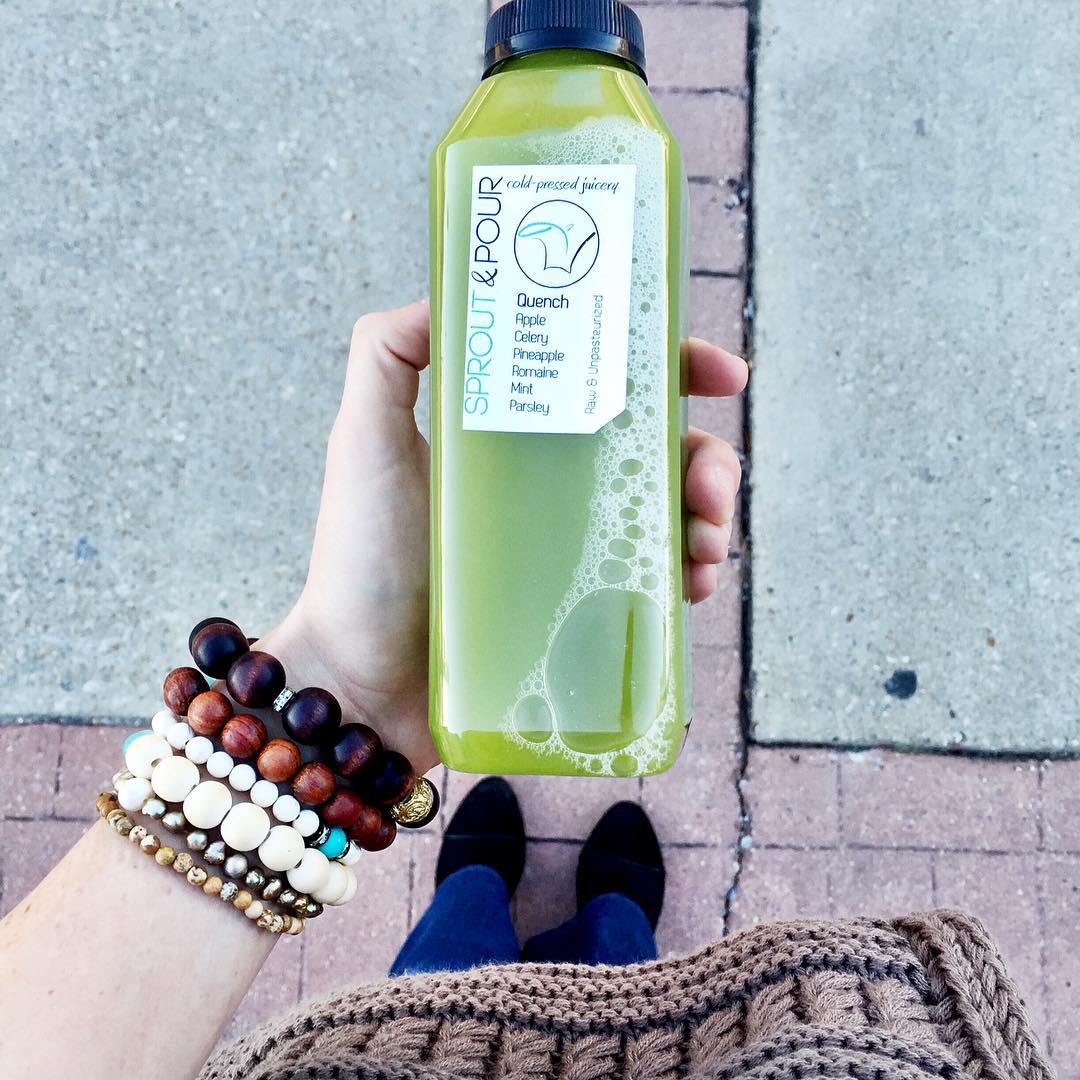 Friday:
Breakfast: Sprout & Pour Juice, Paleo/Whole 30 "Pancakes" (from Detox Pinterest Board) w/ almond butter & Coffee
Lunch: Salad
Dinner: Chinese Takeout, no rice
Workout: HomeFit Personal Training
Saturday:
Breakfast: Leftover juice, Coffee, and Banana with Peanut Butter
Lunch: Smoothie and nuts
Dinner: Spaghetti Squash Lasagna Casserole with Green Beans and Salad with red wine
Workout: Rest Day
What are your go-to healthy meals? I would love to hear in the comments! Head over to my Pinterest Detox Board where I'm spending most my time pinning lately.
Check Out More Posts Like The No Grains No Sugar Added Challenge HERE:
Heather Brown helps busy mamas of young littles who are caught in the hustle to find encouragement in their journey to true health, from the inside out, starting with the heart. Read her journey of learning to live a life well-loved
HERE!