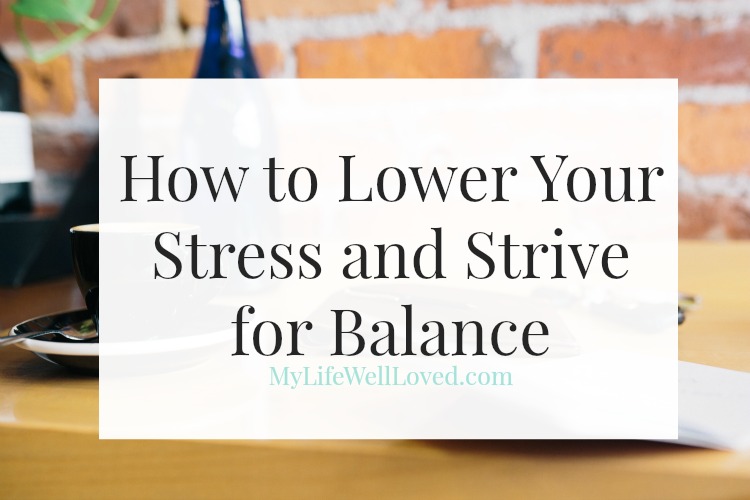 I'm about to drop a word that people throw around like nothing. Unfortunately, it's definitely SOMETHING and we need to learn how to combat it. That word is stress. In striving for a healthy balanced life, stress can be an overlooked area we need to work on.
As a busy new mom, I have a whole new respect for the amount of multi-tasking that goes on in parents' lives. Our busy culture and iPhones force us to feel that everything needs to be handled immediately whether we have kids or not. I hope this helps give you some healthy perspective about where you are on the stress scale. I asked Lacey Amos, a local counselor and Pure Barre client to share with us about battling stress. Take it away, Lacey!
Too often we try to reduce stress by treating the symptoms, but true stress management is more than just getting the occasional massage. What if we truly shed our stressful lifestyle and adopted a more holistic approach, striving to live a life where we feel more balanced?
Stress in nothing new in our society. According to the APA, 42% of adults say they are not doing enough or are not sure whether they are doing enough to manage their stress, and 20% say they are not engaging in an activity to manage their stress (Source).
We know that stress left unchecked can contribute to health problems, such as high blood pressure, heart disease, obesity and diabetes as well as negatively affect our thoughts, feelings and behavior (thanks Mayo Clinic), but living a low stress life is challenging, especially in our extremely fast paced society.
Self-care, a concept that can be challenging for many of us, is at the heart of living a balanced life. If you struggle with finding time for yourself consider this; the better you feel, the more you will have to give others. Giving and supporting others will be an outpouring of what you are already doing for yourself.
So what does this look like? Take a look at the diagram below. Each category represents an important aspect of our overall health.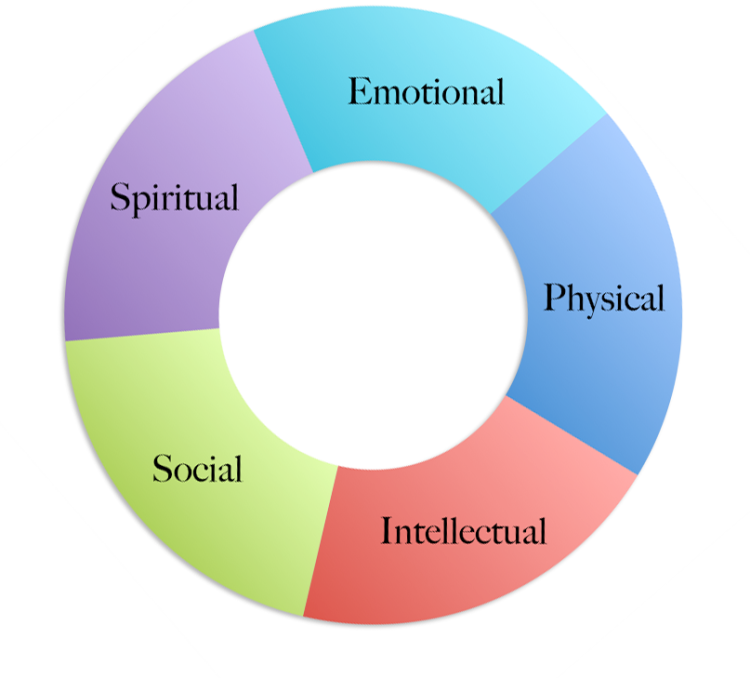 Think of this approach to wellness like a tire on your car. If one area is low, the tire (and your car) will not function properly. Nurturing each of these areas will foster balance. When we feel balanced, we are less likely to feel stressed.
Let's explore each area a bit further.
Emotional health is the foundation of stress management. Take an inventory of your current stressors and what you might like to change. Set small goals to start eliminating what stress you can, and what you can't control learn to start letting go.  Emotional health also recognizes awareness and acceptance of our feelings. Staying in touch with how we feel, taking responsibility for these feelings and communicating them appropriately to those around us is an excellent place to start.
Nurturing our body by eating well, exercising regularly, maintaining a healthy sleep schedule and practicing preventative medicine (think yearly physicals, regular trips to the dentist, gynecologist, etc.) are all ways we can take care of ourselves physically.
Being intellectually well involves stimulating our mind. Finding ways to challenge ourselves and feeling like we are contributing our individual gifts to society help give us purpose and feel valued.
Being well socially involves taking an inventory of the quality of our relationships and making positive changes when necessary. Make it a priority to spend time and connect with the people you love and enjoy being around.  Make sure the people you surround yourself with are uplifting and positive. Remember, our relationships should help relieve stress not add to it!
An active, healthy spiritual life can foster hope as well as give meaning and purpose to our lives. Spending time with those that have similar values and beliefs give a sense of community and can generate a sense of support.
Take time to evaluate which area of wellness might need some attention. Start by choosing one area and set small attainable goals. Slowly a more balanced lifestyle will start to set in and those old feelings of stress will become the exception and not the rule!
What area of your life do you feel typically gets unbalanced?
Lacey Amos is a Licensed Professional Counselor and has a private counseling practice in Homewood, AL (laceyamoscounseling.com). The article above is adapted from her recent presentation "Striving for Balance" which she presented at Mom2Mom, a division of the women's ministry at Shades Mountain Baptist Church in Birmingham, AL.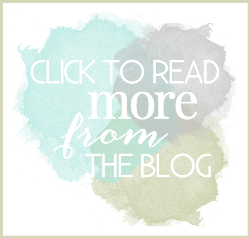 Free Pantry Staples List
Get the FREE Clean Eating Pantry Staples Printable List plus healthy living lifestyle tips from MyLifeWellLoved.com!