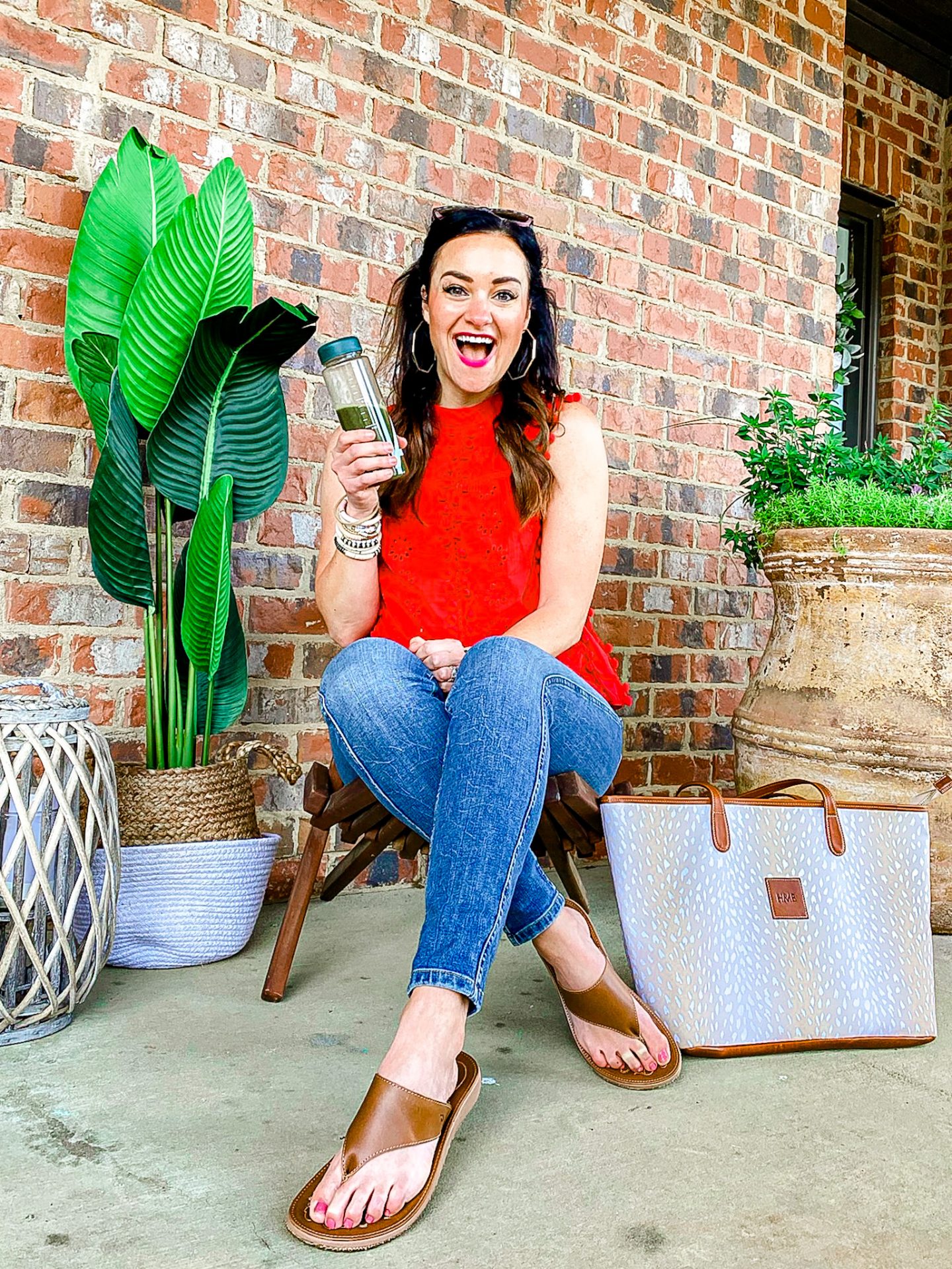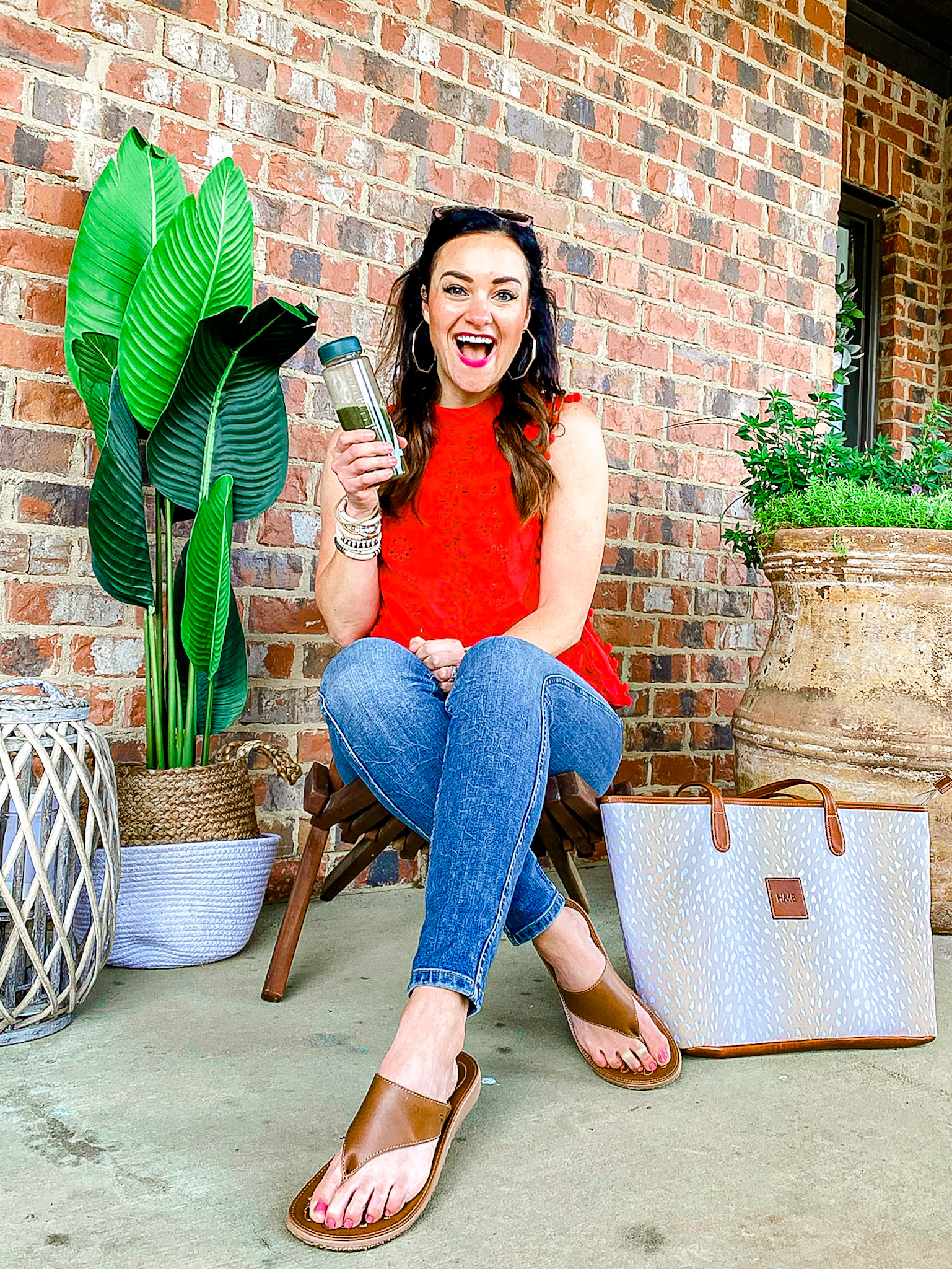 Shop The Modere Axis Review Post HERE: Top – Use code HEATHER40 for 40% off // Bracelets // Jeans // Sandals // Tote // Tree // Chair
Keep scrolling to read more about my review on Modere Axis!
You know that feeling when you find a product or a set or products that just feels kind of life-changing? Maybe that sounds dramatic, but this Axis Phytos bundle is such a dream team! This combo of products (PhytoGreens, PhytoReds & PhytoGolds) support gut health which, in turn supports overall wellness. Do y'all know how many issues can be solved just by cleaning up your gut? It's actually astounding. So much of our health begins in our gut and if you're gut health isn't right, your body won't be right either.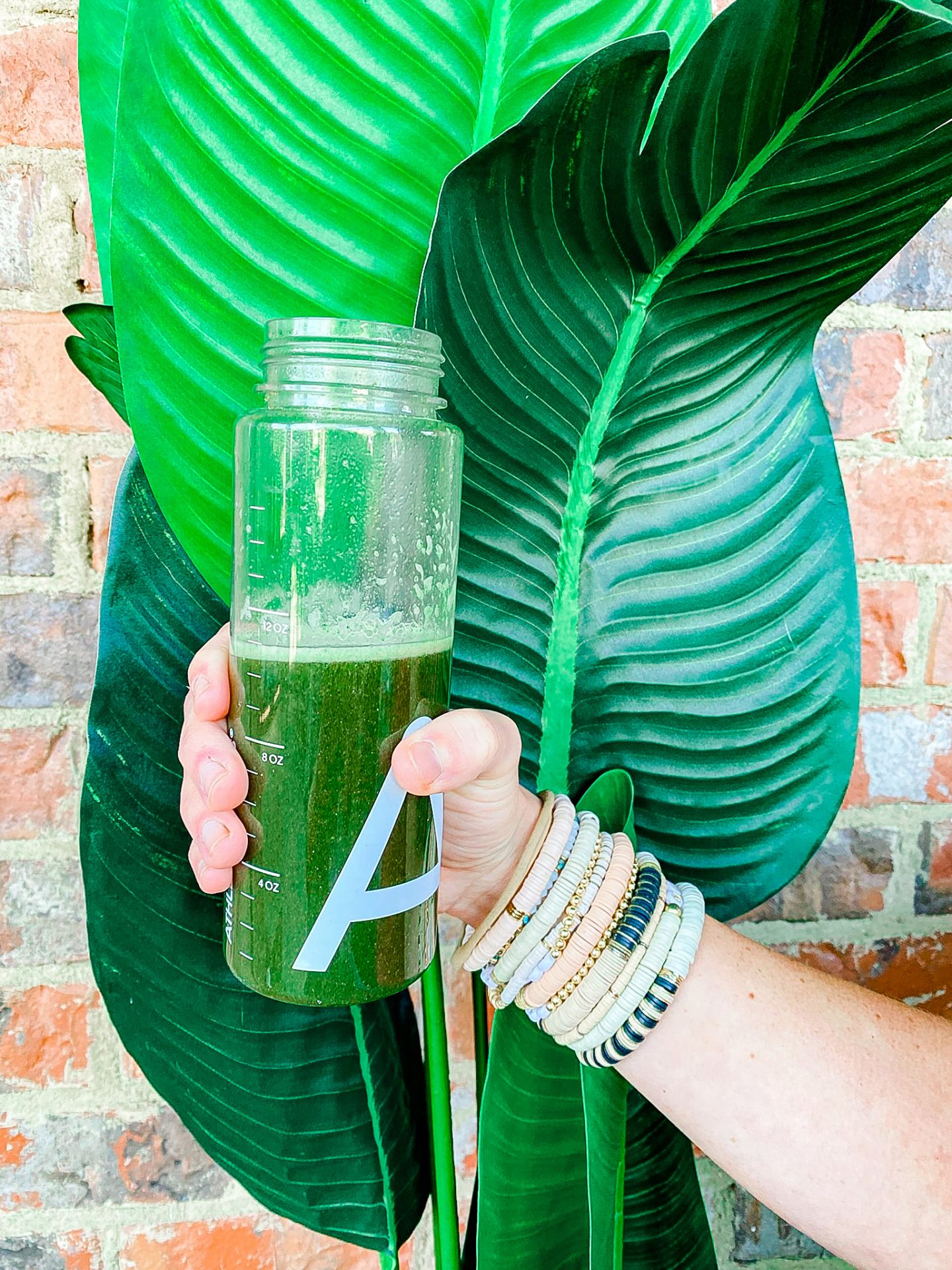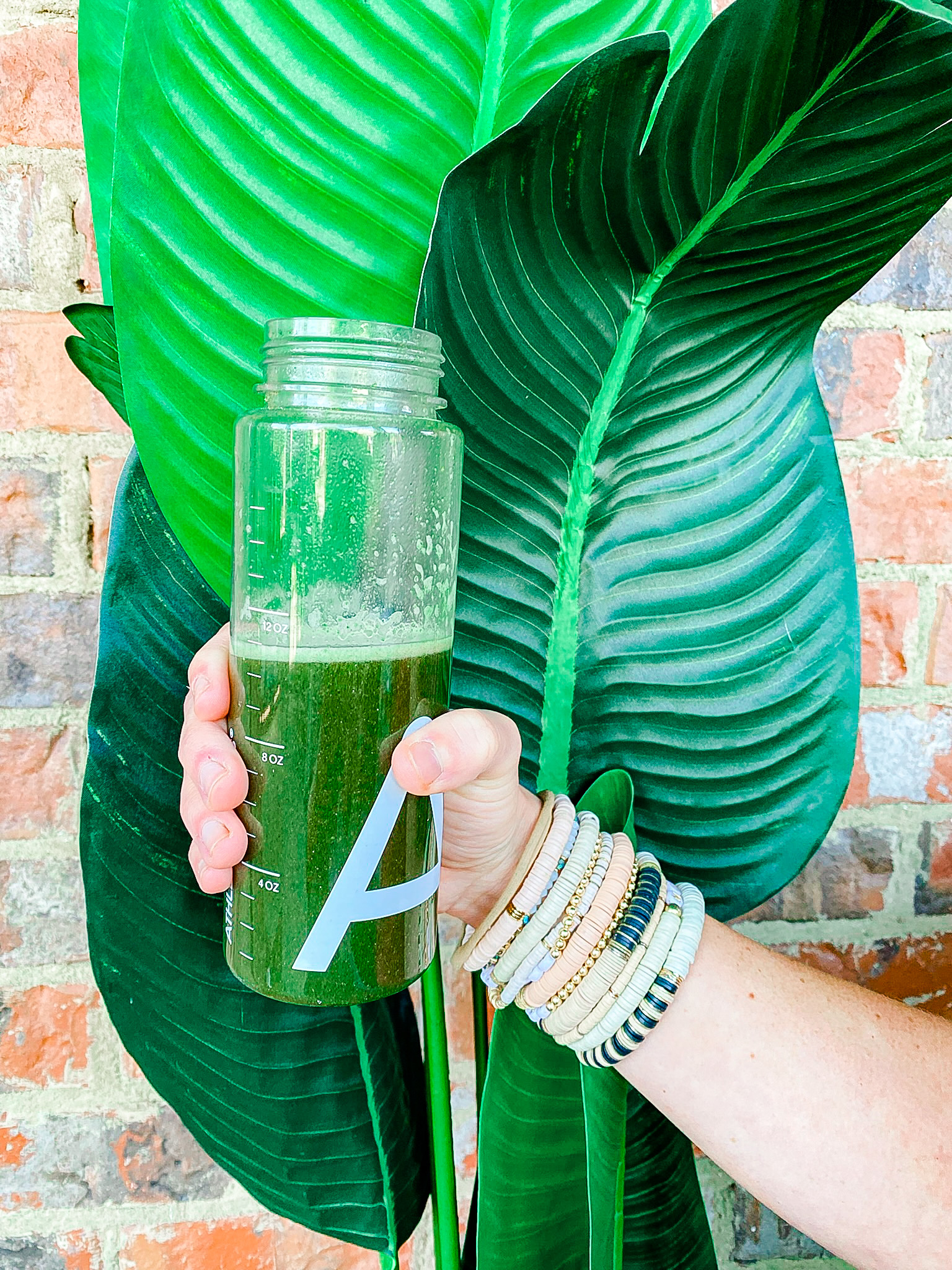 Healing your gut can make such an enormous impact on how you feel overall. I have to say that since I started adding in things that are GOOD for my gut — things like phytonutrients (natural compounds found in plant foods that support the body's defense system), good bacteria, etc. I have noticed that I feel so much better as a whole. It's honestly been so shocking!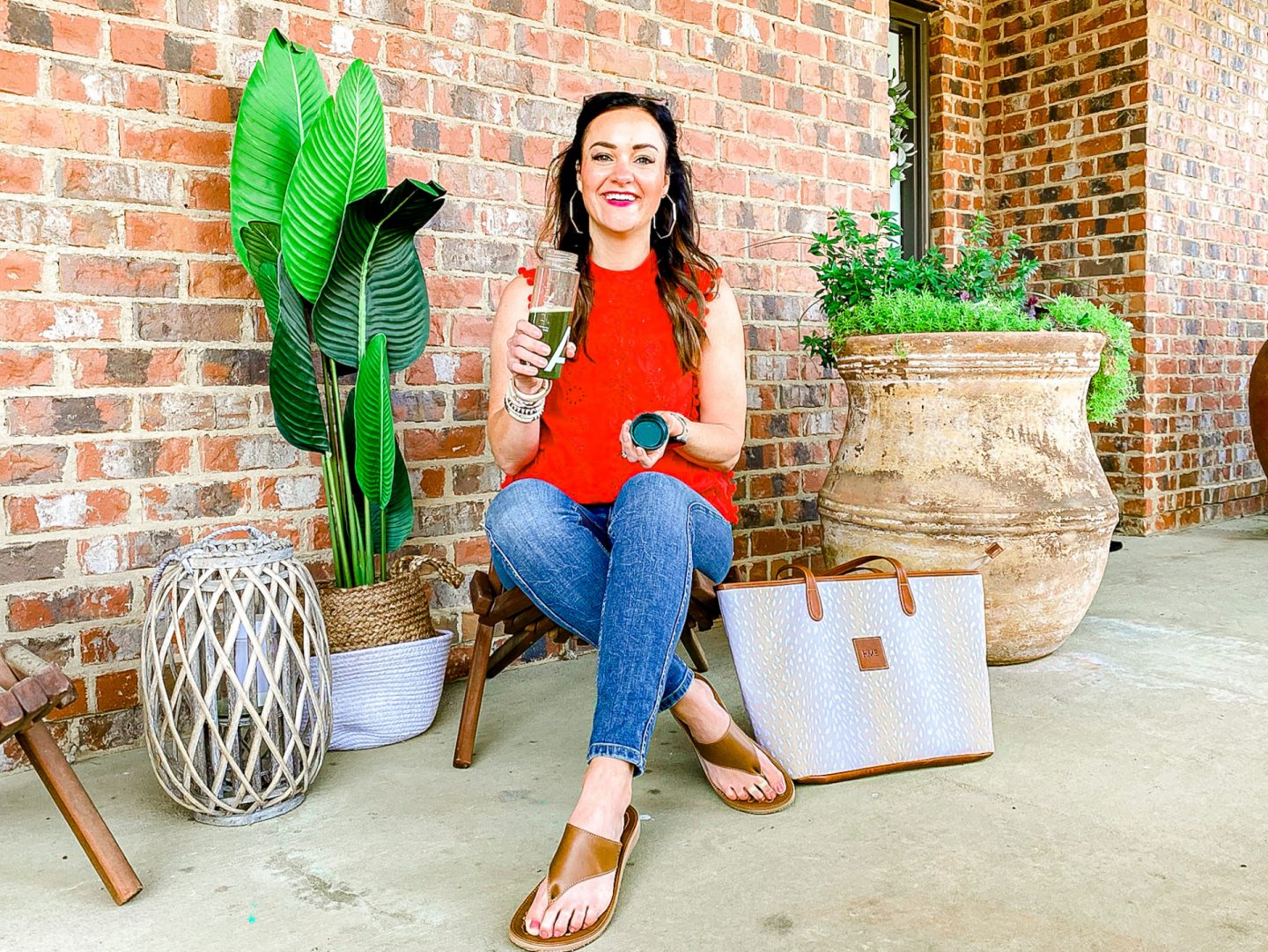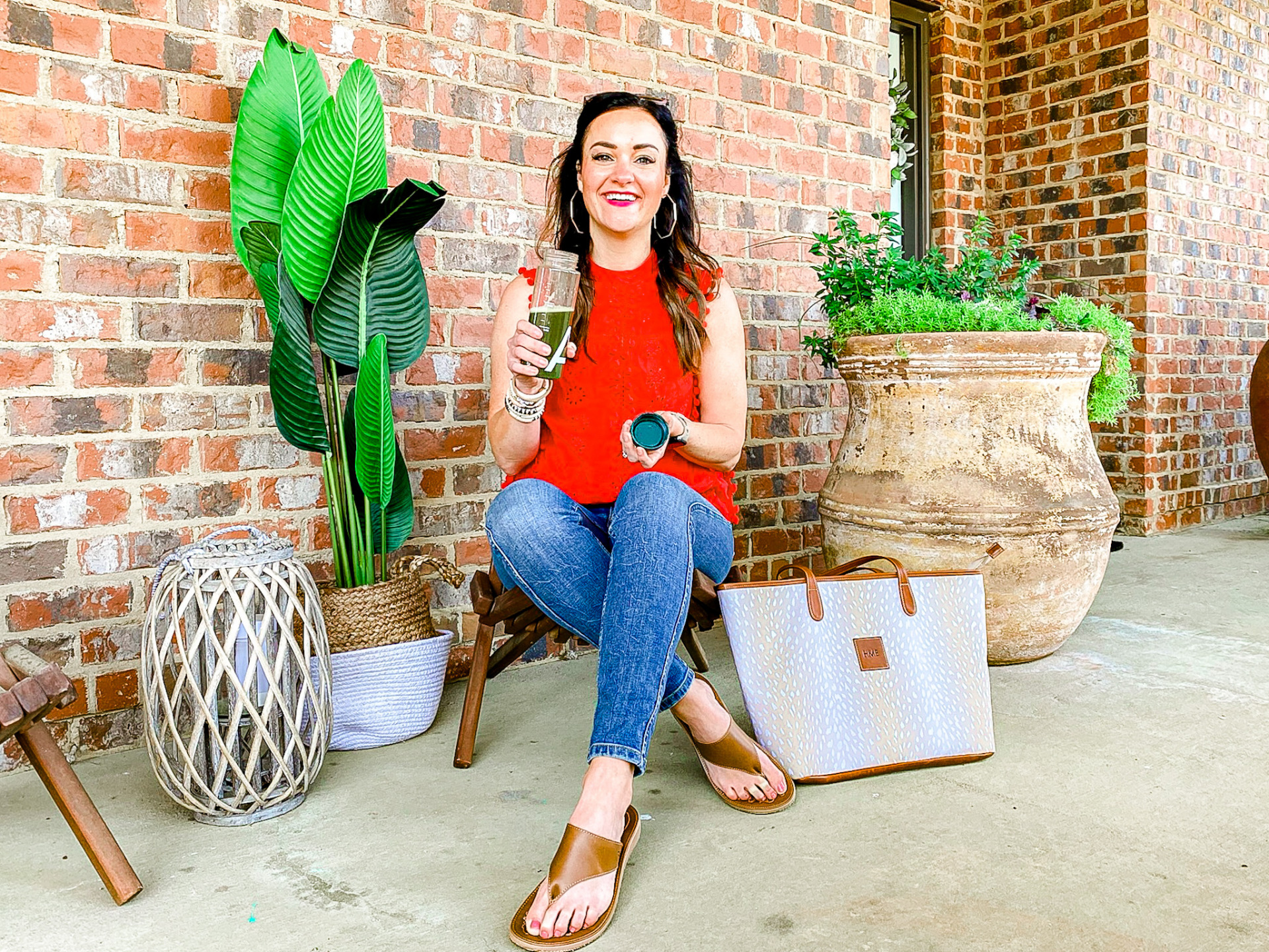 Modere has a whole bundle of products that can help to improve and heal your gut. So today, I'm breaking down what all is included in this bundle of Axis products and I'm sharing some of the benefits and why I personally use them on a daily basis and LOVE them!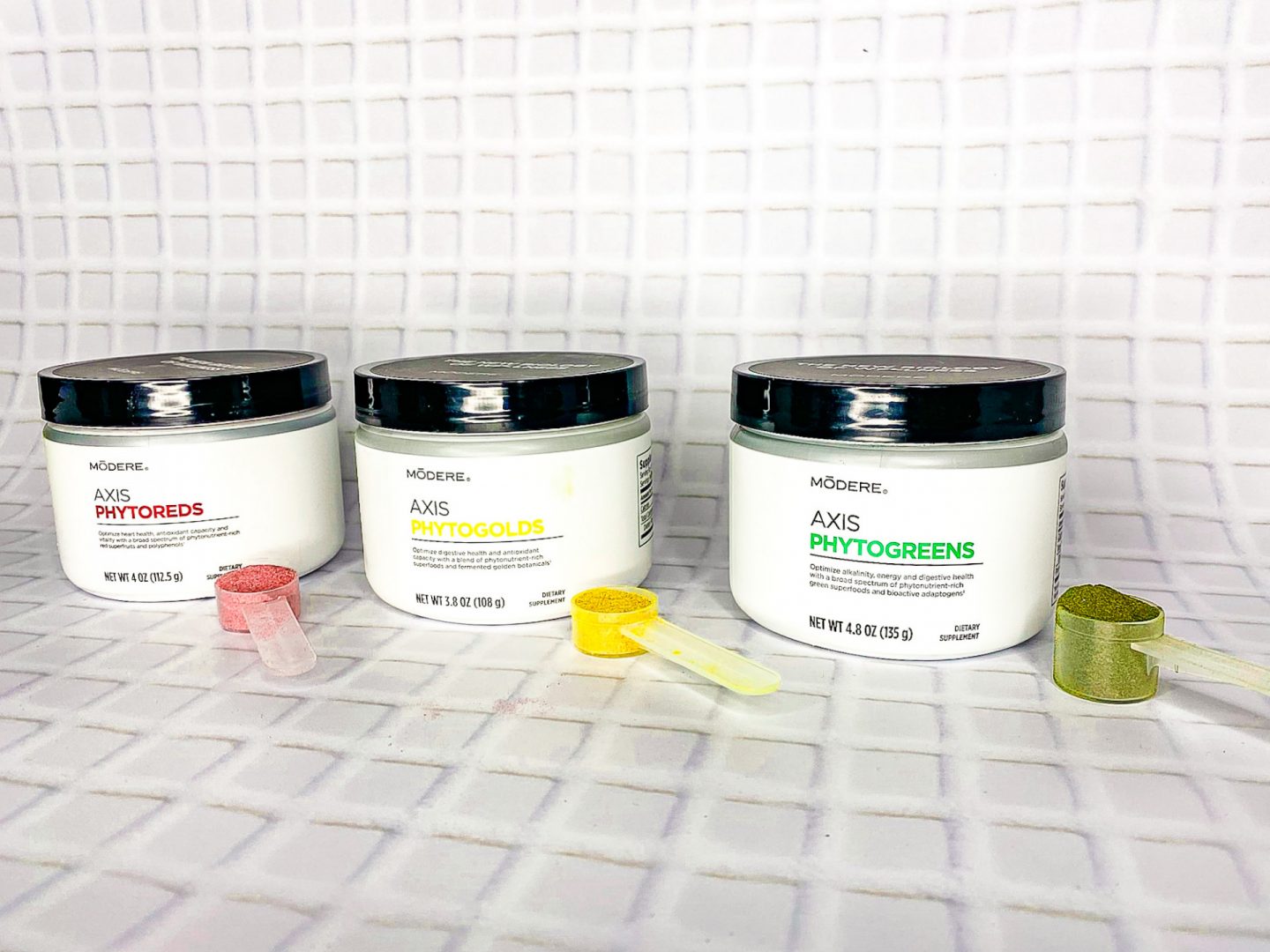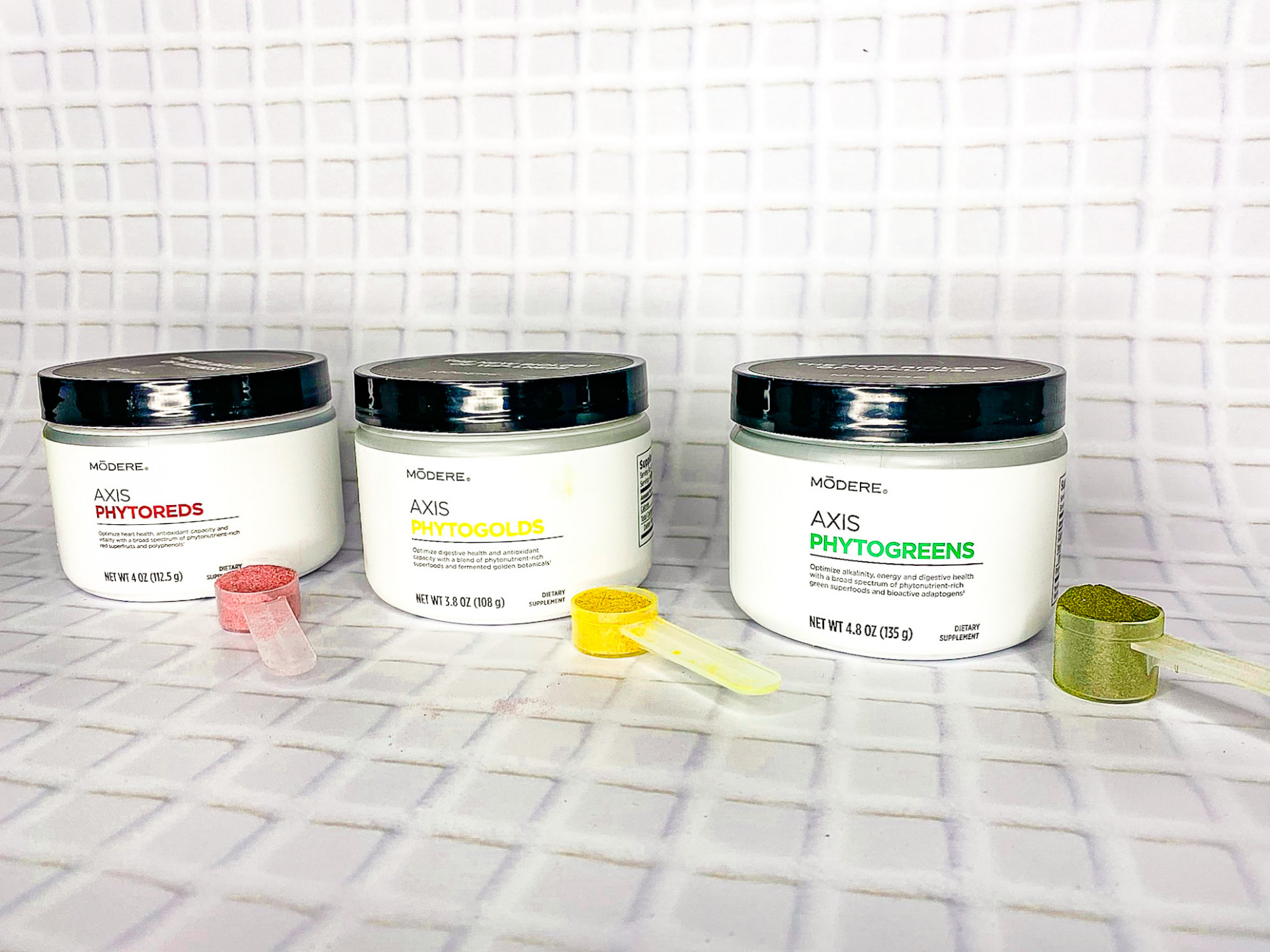 What Are The Modere Axis Phyto Products?

What Are The Benefits?
PhytoGolds
Optimizes digestive health
Supports & improve joint health
Increases antioxidant capacity
PhytoReds
Supports a healthy heart
Increases antioxidant capacity
Supports the bacteria in your gut
PhytoGreens
A healthy dose of greens helps support your immune system
Optimizes digestive health
Supports a healthy diet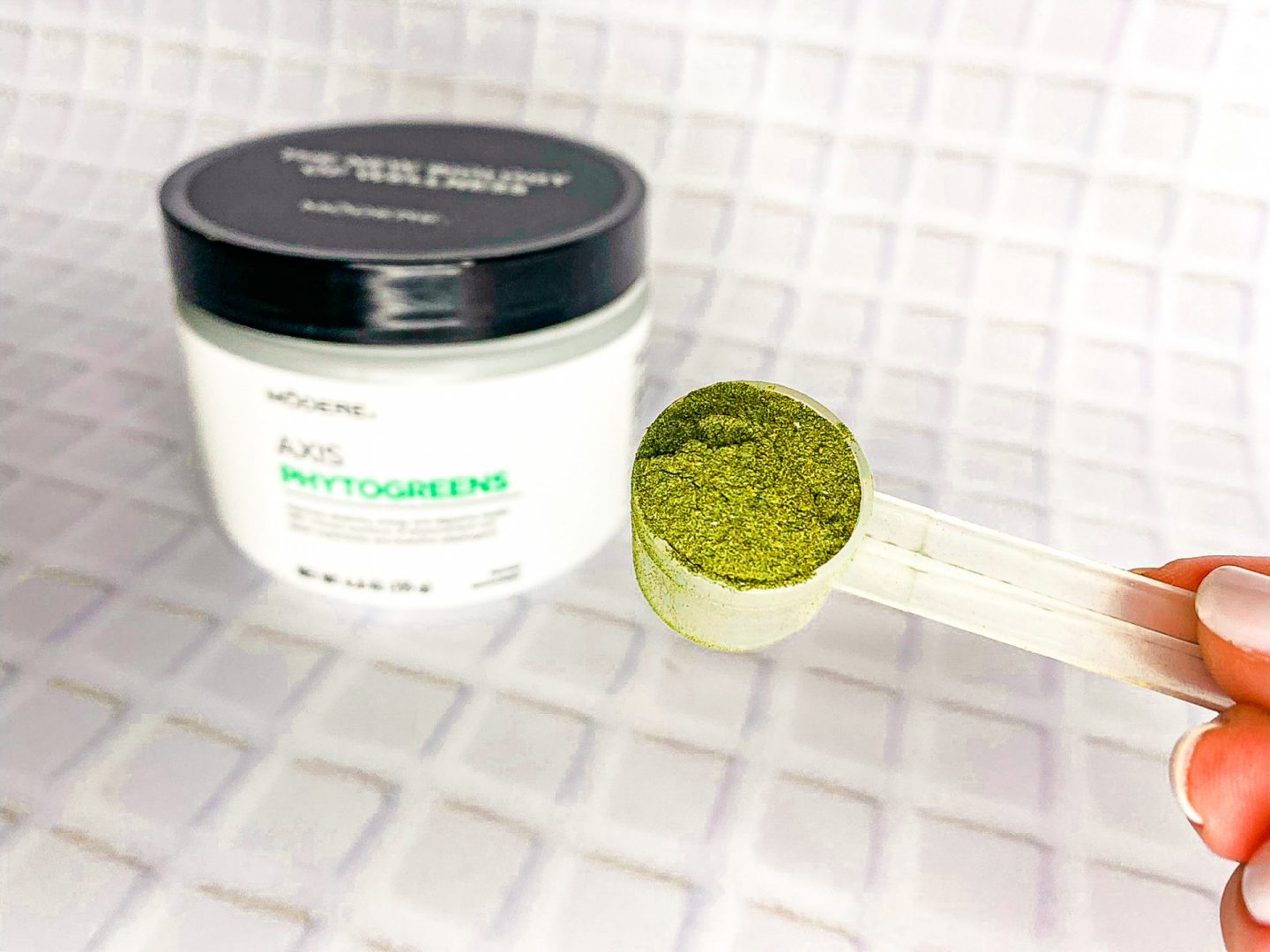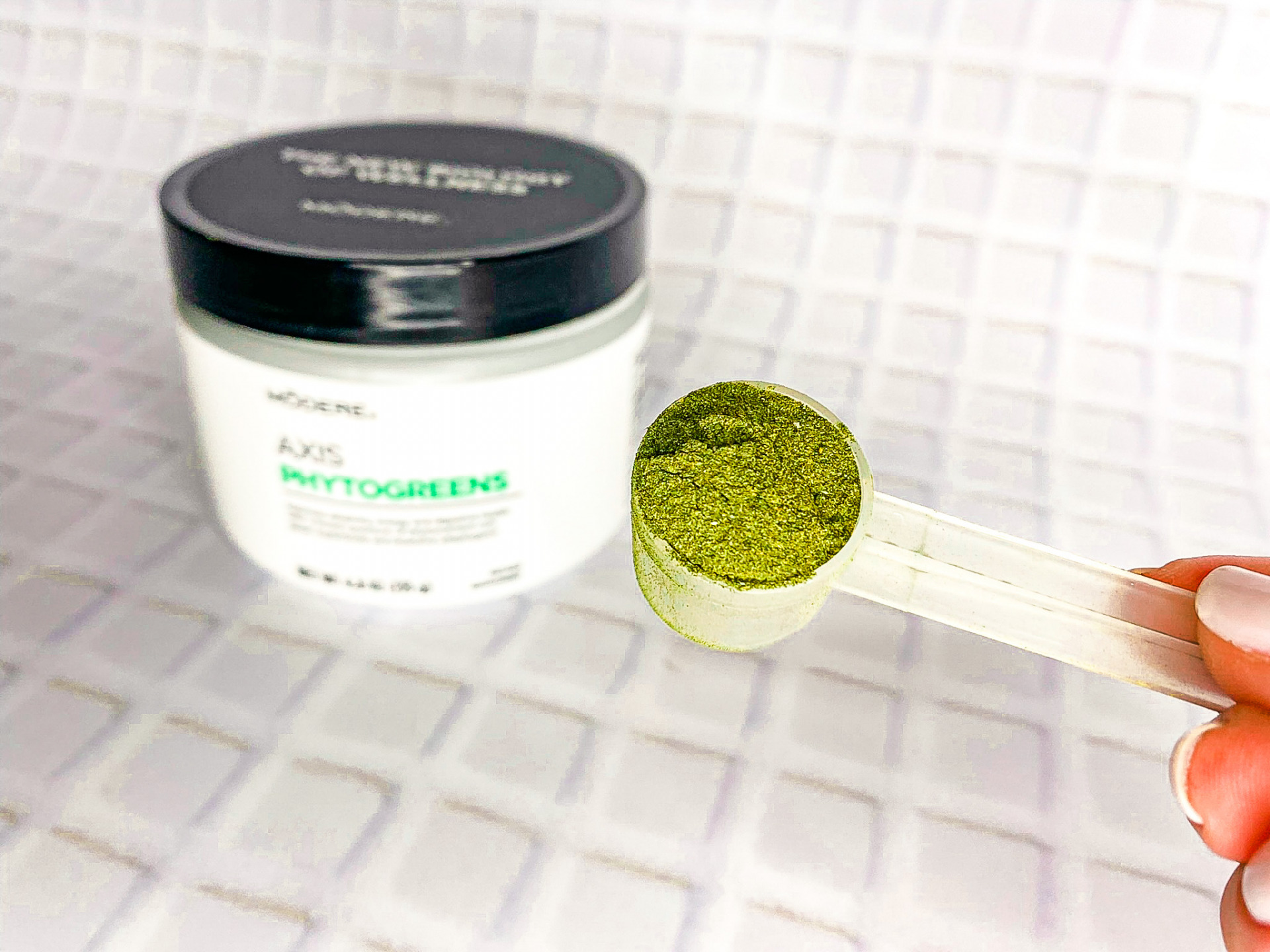 Trebiotic Breakdown and Benefits of a Pre-, Pro- and Postbiotic for Your Gut
Modere Axis™ TreBiotic is a pre-, pro- & postbiotic – talk about a triple threat! It's an additional supplement that can help support GI health and a promotes a healthy microbiome. Let's break down what the heck pre-, pro- and postbiotics are:
Prebiotics are the "fertilizer" for the good bacteria in your gut. Things like fiber and other types of carbs don't easily digest in the human gut. So the bacteria here eat that fiber which helps support the balance in your gut!
Probiotics are the actual bacteria. They make the journey to your gut and help support good gut health in lots of ways
Postbiotics are produced after pre-, and probiotics do their job. This offers lots of health-boosting functions. Postbiotics include helpful enzymes, organic acids and carbonic substances.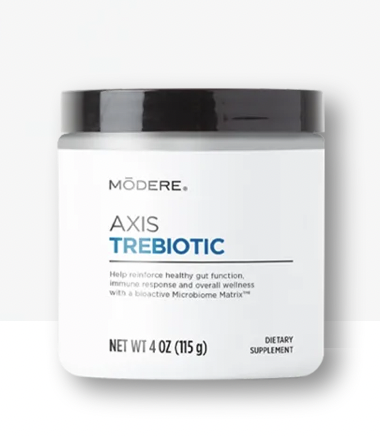 You'll see:
More bathroom regularity
Less bloating
A "lighter" feeling from day to day!
These tasteless little sprinkles are perfect for throwing in smoothies, sprinkling on top of various foods or add to your daily Pond Water! And, speaking of that…
POND WATER
Over on my Instagram Stories, y'all may have seen me mixing together a drink I call "pond water" (the name was first coined by Madison Vining!). This is a mix of my phytoreds/greens/golds all blended together. It's called "pond water" because it looks muddy green like pond water but tastes delish.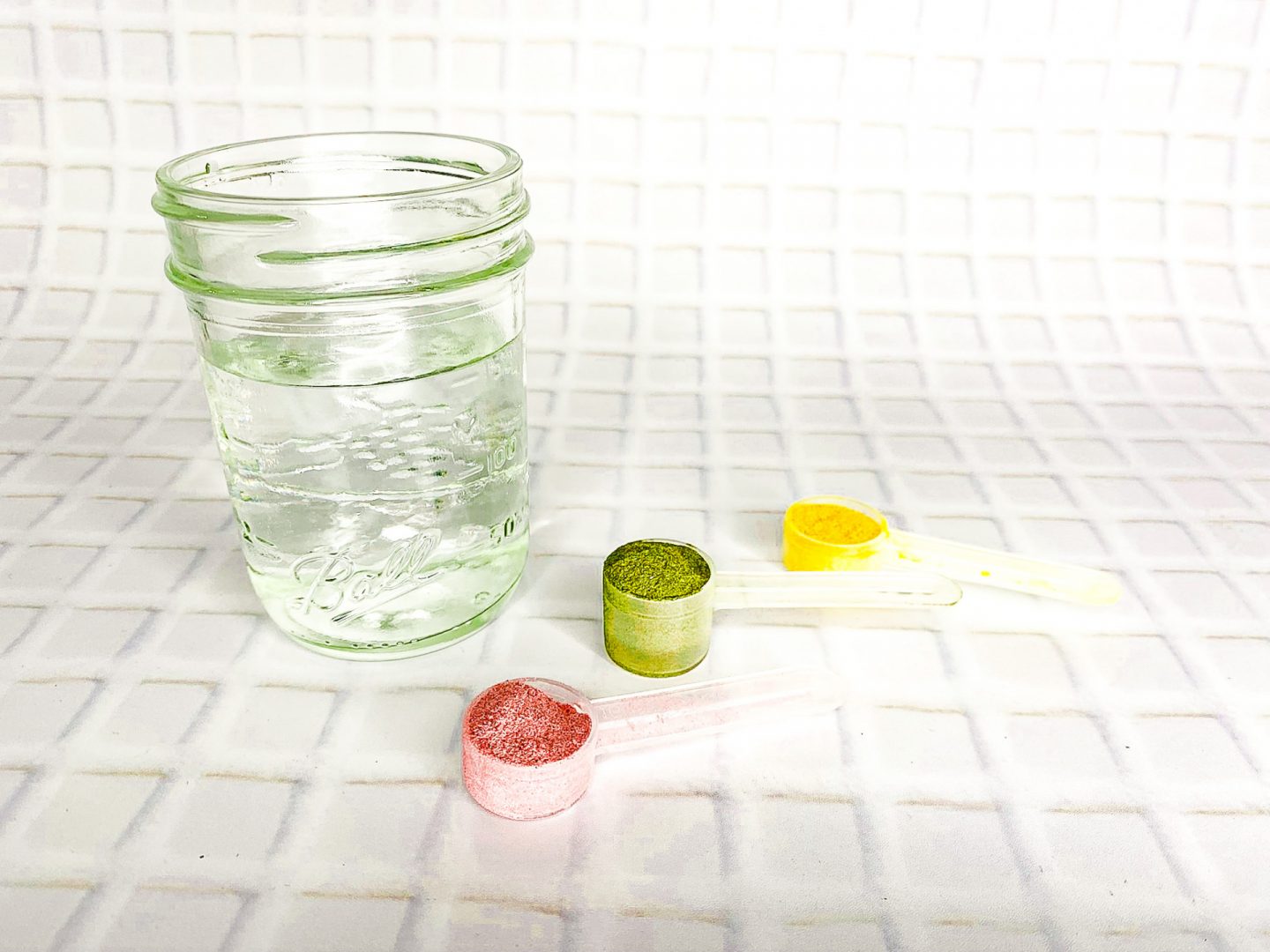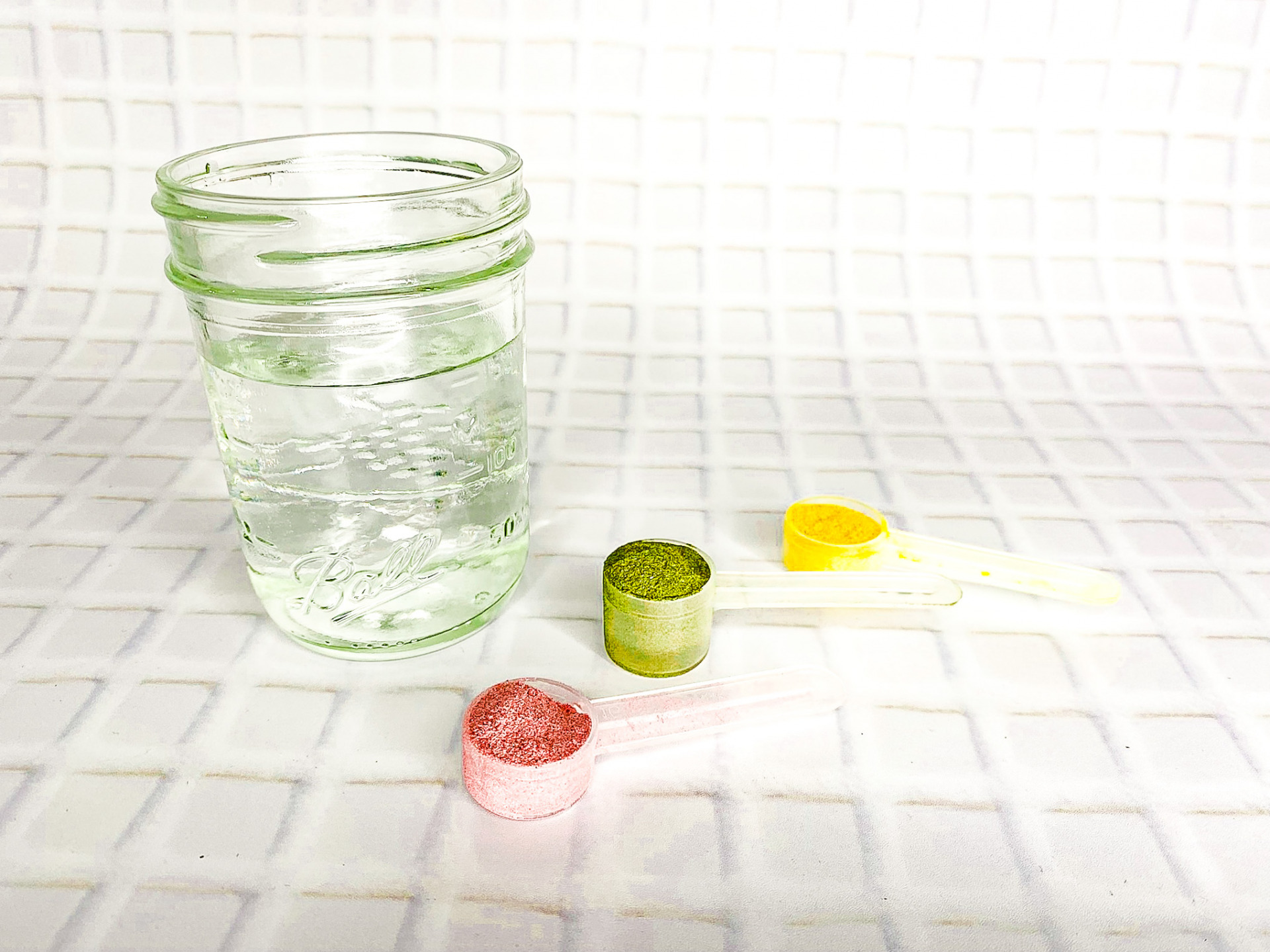 This drink tastes amazing, y'all. Even the Finnster loves to steal sips when I make it! It packs a punch in your daily routine and I can't recommend it enough!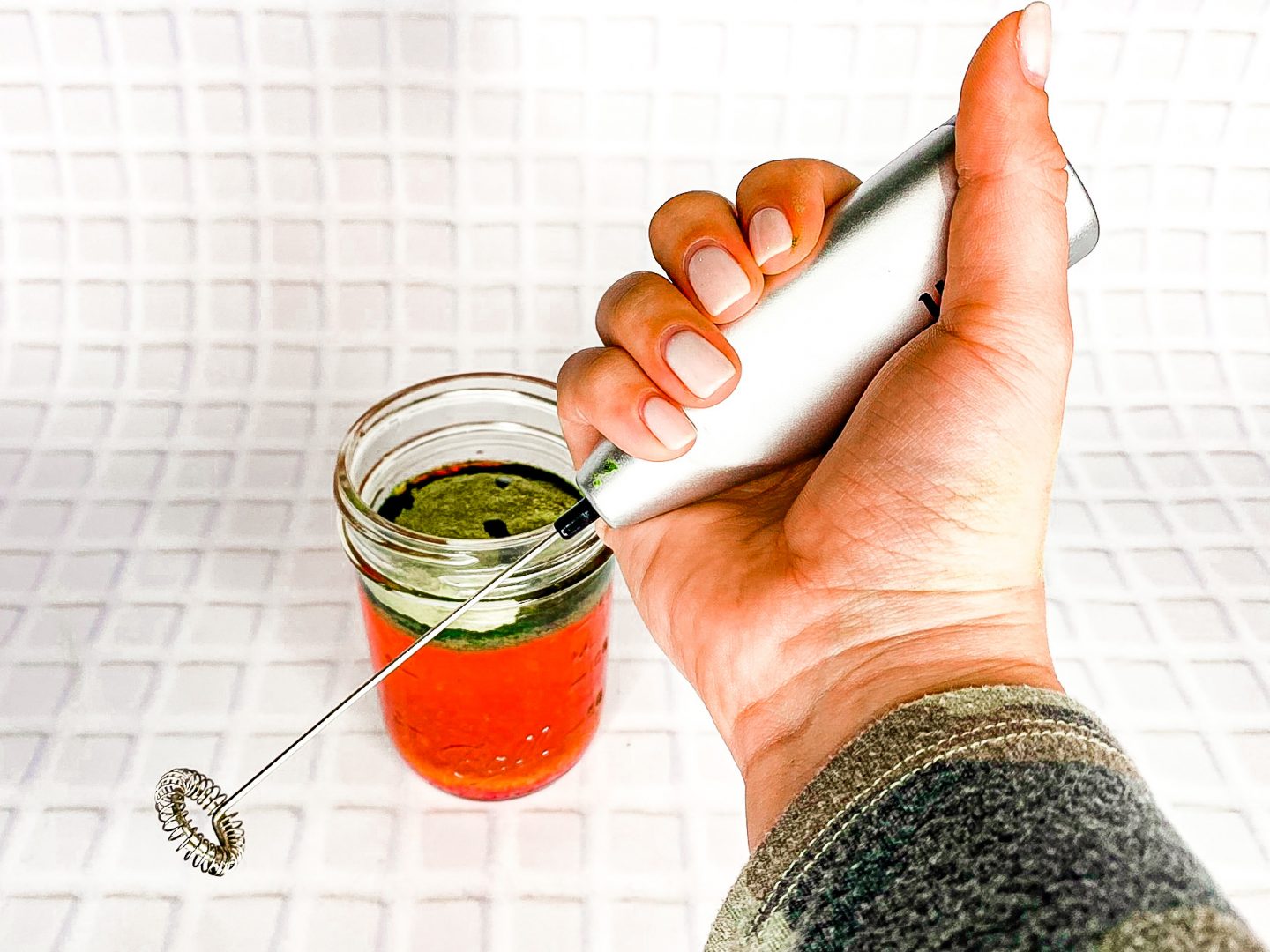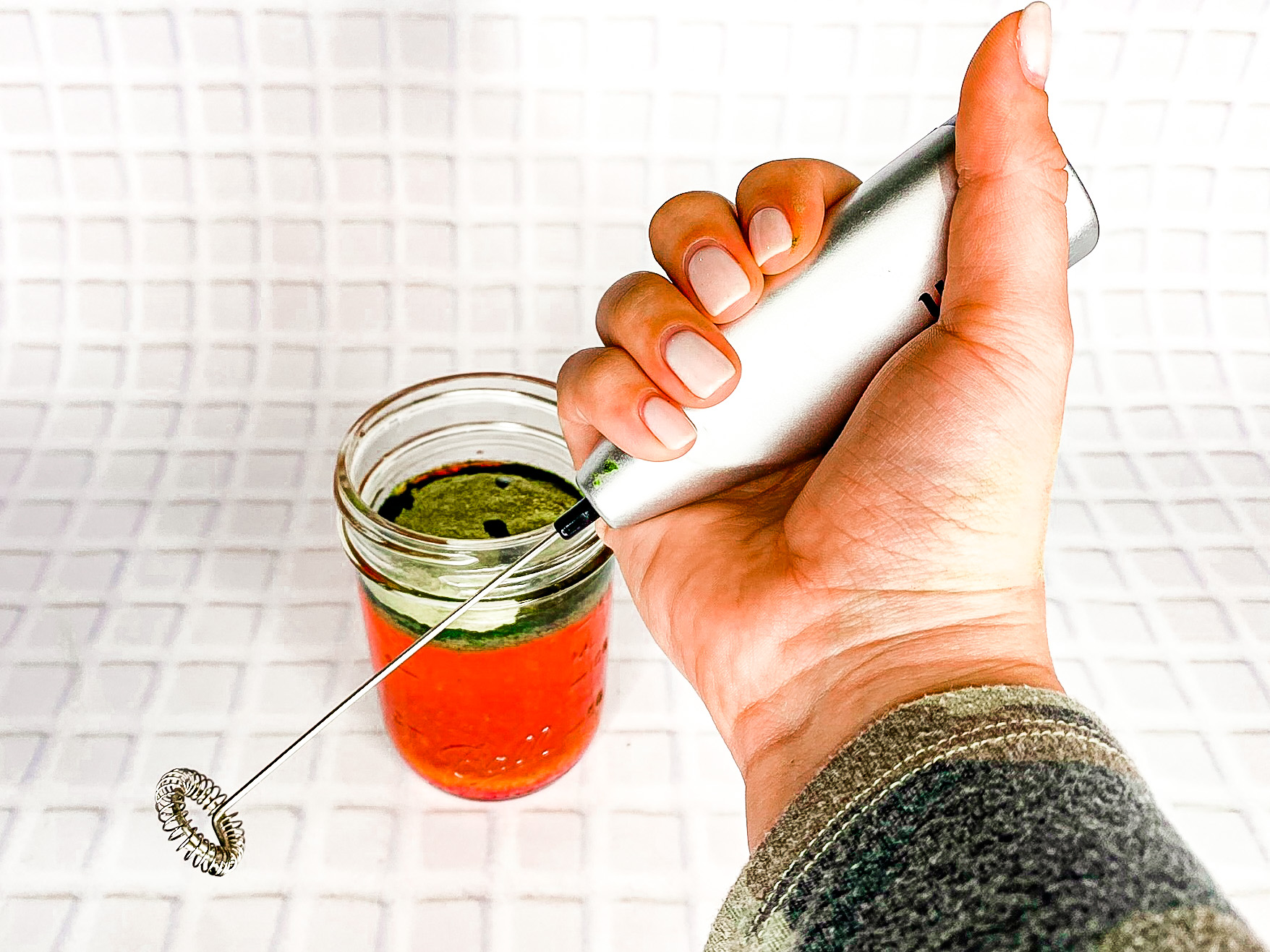 I like to even take this a step further and add in my Athletic Greens blended with the Vitamin D and then mix that ALL together with the pond water concoction. Talk about knocking back ALL the good stuff all at one time!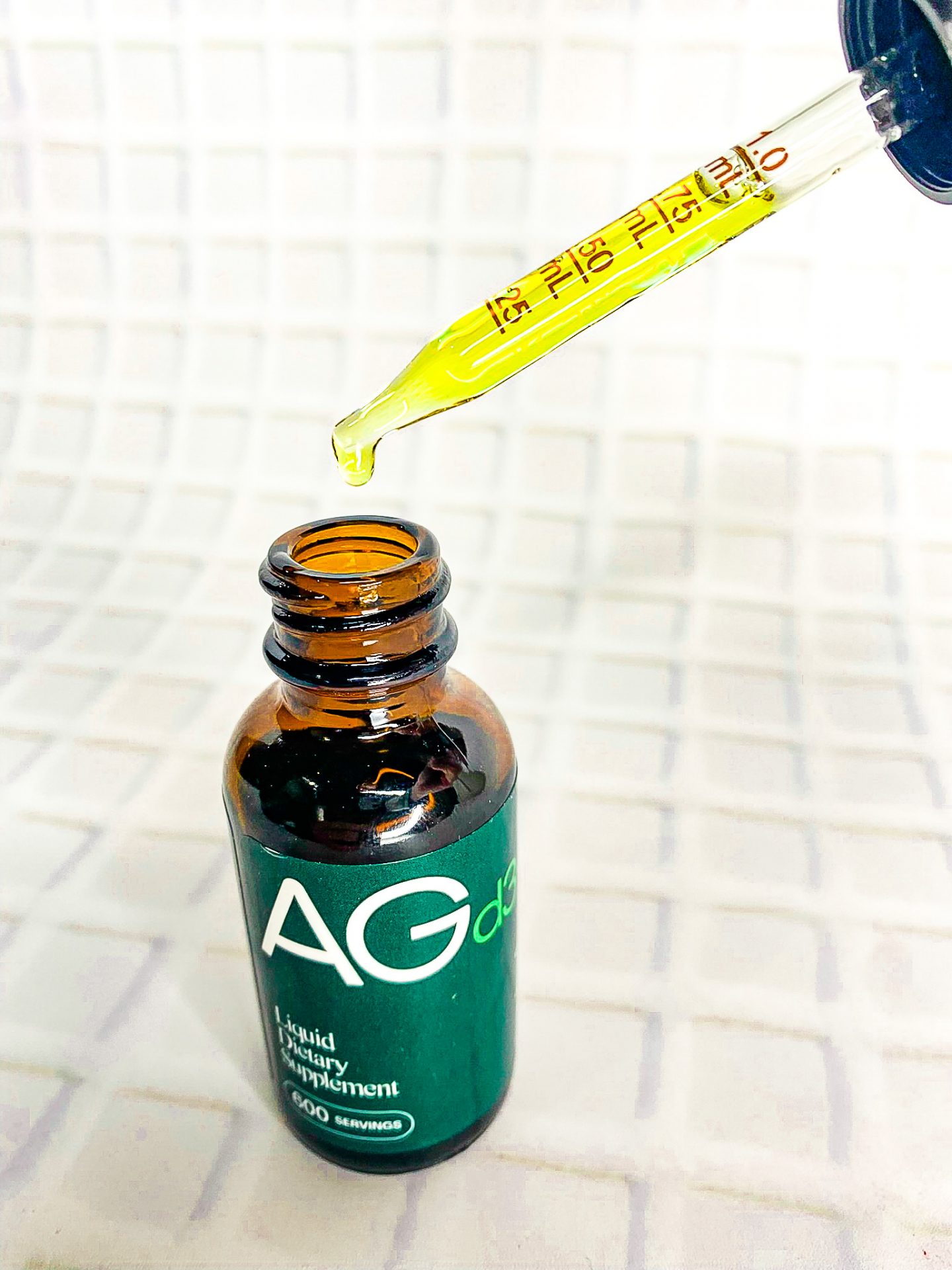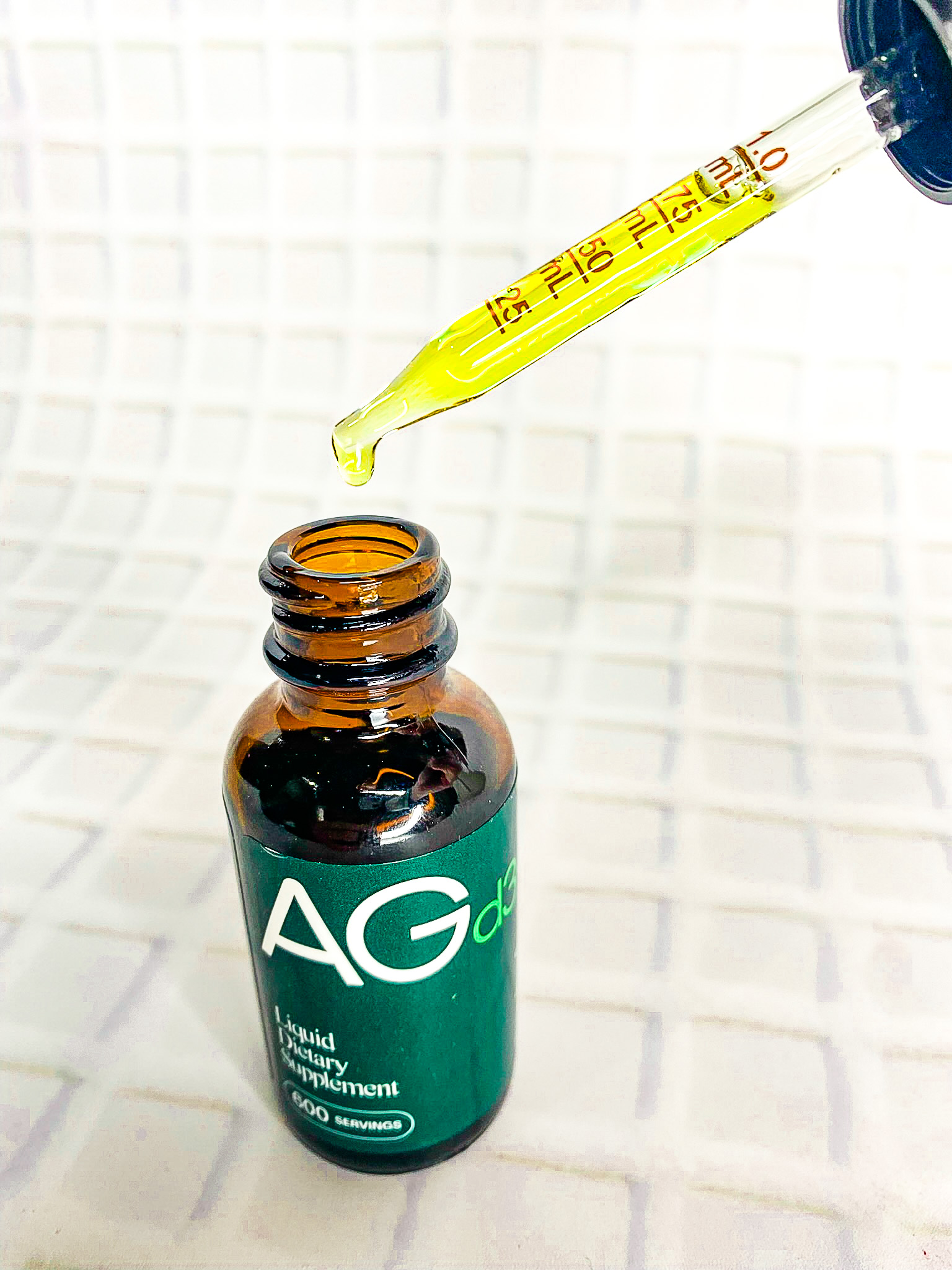 Save Money By Bundling AND Using The VIP Program
On their own, each Phyto costs about $26. BUT, when you bundle them together with the Modere Axis™ TreBiotic and the Axis OptiPack™ you can get a pretty significant savings!
If you were to purchase all of these items separately, you'd pay $153. But with the bundle, you're only paying $130. To take it a step further, set up the VIP Program (similar to Amazon's Subscribe & Save) and you can save even more! With this bundle set up on the VIP Program, you'll pay between $110.49 – $123.49.
That is HUGE, y'all! BUT WAIT – it gets better…are you ready for it?
Use my code HEATHER and NEW customers can get an ADDITIONAL $10 off!
CHECK OUT MORE POSTS ABOUT MODERE PRODUCTS I'VE TRIED HERE:
SHOP The Modere Axis Review Post Below:

PIN The Modere Axis Post For Later!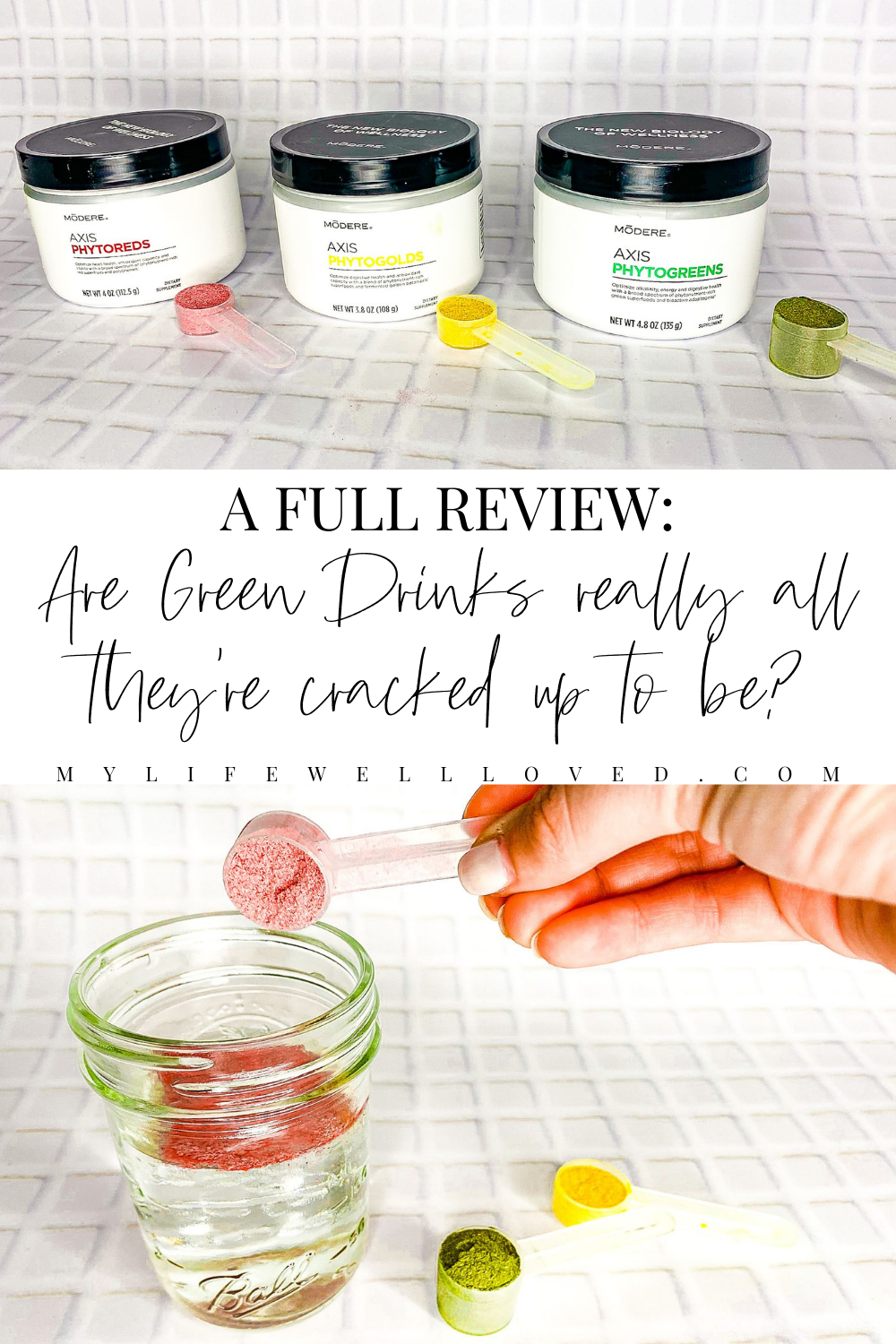 Heather Brown helps busy mamas of young littles who are caught in the hustle to find encouragement in their journey to true health, from the inside out, starting with the heart. Read her journey of learning to live a life well-loved
HERE!